The Fourth of July holiday week also delivers musical fireworks from Beths, Delta Rae, Kyle Jennings, Go Rounds and the return of Pedro's Pig Roast. Plus, win tickets to see Nikki Hill.
THE BIG LIST: July 1-7
Be sure to check the "Big List of Michigan Music Festivals," because we update it frequently. For a complete list of free outdoor summer concerts, browse the "Free Summer Community Concerts" page at Local Spins. For concerts at commercial and nonprofit venues, see "Summer Concert Series @ Venues."
Support our coverage of
West Michigan's music scene
View an expanded list of upcoming shows at West Michigan venues at The REALLY Big List at Local Spins.
Have concert listings you think deserve to be spotlighted? Email date, time, ticket prices, location and details to liz@localspins.com.
MONDAY
LOS LONELY BOYS
TONY LUCCA
When: 7 p.m. Monday
Tickets: $50
Where: Waterfront Stadium, 1 S. Harbor Drive, Grand Haven
It's the first concert ever in the inaugural season of the Summer Sessions held in Grand Haven's Lynne Sherwood Waterfront Stadium, along the Grand River channel. Texican rock's bluesy Los Lonely Boys will christen the series with sizzling guitar work, sibling harmonies and infectious stage presence.
Scoring a huge hit in 2004 with their Grammy-winning single, "Heaven," brothers Henry, Jojo and Ringo Garza have gone on to record several more acclaimed studio albums and bring their summer U.S. tour to West Michigan's lakeshore. The venue offers lawn seating, similar to Meijer Gardens. Attendees can bring low lawn chairs, beach chairs (no more than 12 inches high for the seat) or blankets for seating. More details, info here.
Get tickets online at sevenstepsup.com. The venue is offering the same advance ticket price of $50 for day-of-show tickets, available at the box office starting at noon today (Monday).
DELTA RAE
When: 8 p.m. Monday
Tickets: $22 advance, $25 day of show
Where: Bell's Brewery Back Room, Kalamazoo
Touring behind the band's latest release, "A Long and Happy Life," Delta Rae is fronted by Liz Hopkins and Brittany Holljes. The North Carolina sextet, despite becoming a regular on the festival circuit in 2009, has been gaining momentum of late, and was recently named as "One to Watch" by Billboard, CMT and Rolling Stone.
The earthy, country/folk/pop act has performed at Bumbershoot, Lollapalooza, Hangout Fest, Bonnaroo, Summerfest, Austin City Limits and more. They'll be putting on a special Back Room show Monday night. For more information, visit bellsbeer.com.
JOHN NOWAK (OF DESMOND JONES)
TWAN
When: 9 p.m. Monday
Admission: free
Where: Tip Top Deluxe Bar & Grill, Grand Rapids
John Nowak, drummer for Grand Rapids' Desmond Jones, a five-piece "American rock band," makes his way from Electric Forest (where the band performed over the weekend) to Tip Top Deluxe Bar & Grill in Grand Rapids for the first night of his month-long Monday residency. The show will encapsulate a wide variety of local and regional artists highlighting bluegrass, folk and tons of acoustic music.
Nowak has traveled with his band all over the country and the drummer also sings and plays piano and guitar. Expect a night filled with Nowak and TWAN music (country, acoustic, folk), a full band playing Nowak originals and covers, and a vinyl dance party to top it all off. This is a 21-and-older show. Get more information online here.
TUESDAY
CANCELLED DUE TO RAIN
JESSE RAY & THE CAROLINA CATFISH
ROOSEVELT DIGGS
When: 7 p.m. Tuesday
Tickets: $14.50 adults (regular Gardens admission)
Discounts for seniors, children
Free for Gardens members
Where: Frederik Meijer Gardens & Sculpture Park, Grand Rapids Township
Michigan's songbird May Erlewine played the special "dress rehearsal" show to open Meijer Gardens' revamped amphitheater in early June, but this marks the official first show of the 2019 Tuesday Evening Music Club series which showcases local and regional acts every Tuesday night in July and August.
The series opens with a real bang, courtesy of the high-energy rockabilly and raw blues firepower of the Jesse Ray & The Carolina Catfish duo and the rollicking, Jammie Award-winning Americana of Roosevelt Diggs. Get details online here.
WEDNESDAY
DADDY LONG LEGS
TALK RADIO, THE ZANNIES
When: 9 p.m. Wednesday
Tickets: $12 advance $15 day of show
Where: The Pyramid Scheme, Grand Rapids
Hailing from New York City and St. Louis, Daddy Long Legs will bring their bluesy-punk to Grand Rapids. Joining the bill will be Grand Rapids' own rock faves Talk Radio and The Zannies.
Doors open at 8 p.m. This is a 21-and-older show and tickets can be found at pyramidschemebar.com.
THURSDAY
---
FOURTH OF JULY CELEBRATIONS ABOUND
Scroll down for details, entertainment lineup for Saturday's Grand Rapids' Fireworks

HAPPY INDEPENDENCE DAY!!
---
FRIDAY
PRETORIA
PERREN, MCWEAKERTON
SKINNY LIMBS
When: 8 p.m. Friday
Tickets: $10 advance, $12 day of show
Where: The Pyramid Scheme, Grand Rapids
Four-piece Grand Rapids alternative/indie-rock band Pretoria is led by singer-guitarist Josh Bilisko, with bassist Rob Gullett and drummer Ben DeWitt, who all met in high school. After releasing its first self-titled EP in 2018, the band added Evelyn Timmis on synthesizer, guitar and vocals to hone its fresh indie sound. Earlier this year, the band released two singles, "Lafayette Avenue" and "Keep Two Stepping," from a forthcoming EP, "Cape Town," which will also display Pretoria's take on a surf-inspired sound. Special guests on Friday will include Perren, McWeakerton and Skinny Limbs.
Doors open at 7 p.m. for this all-ages show. Get tickets and more information online here.
KYLE JENNINGS
KEVIN POST
When: 8 p.m. Friday
Admission: Free
Where: Louie's Trophy House, Kalamazoo
Homegrown country star Kyle Jennings is best known for songs such as "Jesus, Jack Daniels & Me," "Day Drinkin,'" "Freedom Strong" and "They Don't Make Love Like That No More." The Kalamazoo-bred, Nashville-based country hero will be playing a free hometown gig in a place where good old country rock sounds its finest – a dive bar with history.
Joining Jennings on the Louie's stage will be fellow Nashville musician Kevin Post. Post, who hails from Texas originally, has co-written with Jennings, Dave Fenley and others, and currently tours with Blake Shelton and plays in The Voice house band. Jennings and Post also perform July 4 at Admiral Jack's in South Haven.
DUMPSTAPHUNK
When: 8:30 p.m. Friday
Tickets: $22 advance, $25 day of show
Where: Bell's Brewery Back Room, Kalamazoo
One of New Orleans' funkiest bands — and that's saying a lot — Dumpstaphunk descended from Neville family bloodlines. Featuring four-part harmonies, soulful melodies, and deep, gritty grooves, this band was birthed years ago on the New Orleans Jazz & Heritage Festival stage and has won over legions of faithful fans since.
They'll bring the soul and spirit of the Crescent City to Bell's Back Room Friday night for a special evening-with performance. There's no opener, so get there early. For more information, visit bellsbeer.com.
NIKKI HILL
HANK MOWERY & THE HAWKTONES
When: 9 p.m. Friday
Tickets: $12
Where: Tip Top Deluxe Bar & Grill, Grand Rapids
LOCAL SPINS TICKET GIVEAWAY: Congratulations to Local Spins reader Jennifer WolfSchwallie. She was the first person to email john@localspins.com with "NIKKI HILL" in the message field and won a pair of tickets to Friday's show. Check The Big List every week for your chance to win concert tickets.
Fresh off of headlining at Buttermilk Jamboree, North Carolina's Nikki Hill is back in West Michigan for another high-energy show at the Tip Top, her favorite Grand Rapids tour stop.
Hill has toured extensively for the past several years after the independent release of her "Heavy Hearts Hard Fist" in 2015. Hill's unique voice is full of rock, honesty, soul, blues and passion, while her band provides a no-holds-barred approach to American roots music. Long-standing Grand Rapids blues band Hank Mowery & The Hawktones opens this 21-and-older show. Get tickets here.
SATURDAY
PEDRO'S PIG ROAST: JETTS
MINNEY MOREY & THE PACIFIC ISLAND DANCERS
When: Noon-7 p.m.
Admission: $10 adults, $5 children, seniors (cash only)
Where: City Beach, Grand Haven
This annual party is back again for the 28th year. Pedro's Pig Roast – which raises funds for The Little Red House in Spring Lake – features a headlining set by Muskegon's Jetts, a "party band" that rolls out a mix of rock, reggae, pop, funk, blues, soul and more. The family-friendly affair on the Lake Michigan beach will also boast the return of Minnie Morey & The Pacific Island Dancers and a rendition of the National Anthem by Sasha Wheeler.
In addition, of course, there's food (it IS a pig roast), tie-dye and treasure chest fun, beach blanket bingo and hula dancing. Get more details here.


GRAND RAPIDS FIREWORKS:
SUPER PRETENDO, SUNDRY
DJ COMPOSITION
When: 6-10 p.m. Sunday
Admission: Free
Where: Ah-Nab-Awen Park, downtown Grand Rapids
This year's Fourth of July fireworks display (sponsored by Soaring Eagle Casino & Resort) will also feature some musical entertainment along the Grand River in downtown Grand Rapids, making it a full evening to celebrate the country's independence (and extending that celebration by a couple of days, considering Fourth of July falls on Thursday).
DJ Composition will get things started at 6:10 p.m., followed by Grand Rapids blues, rock and pop band Sundry and, finally, leading up to the pyrotechnics, Grand Rapids rock/pop band Super Pretendo. More details here.
FRUIT PUNCH, NATURAL BODY
CHORAL REEF, VESPERWYND
When: 9 p.m. Saturday
Tickets: $8 advance, $10 day of show.
Where: The Pyramid Scheme, Grand Rapids
The Pyramid Scheme continues a long and valued series of local music showcases this Saturday.
Local Showcase No. 31 is a varied one. Fruit Punch is a genre-defying queercore act whose heart is on its sleeve as "a fruity, punchy rapper whose confessional, homoerotic songs take inspiration from global pop music past and present." Choral Reef, formed only this year, brings a DIY attitude, and are joined by indie/garage rock act Natural Body and the debut of black metal band Vesperwynd.
Get tickets for this 21-and-older show here.
THE GO ROUNDS
M. SORD
When: 9:30 p.m. Saturday
Tickets: $5
Where: Founders Brewing Company, Grand Rapids
Kalamazoo indie-rock stars The Go Rounds make a swing up to Grand Rapids for this post-Fourth of July show. The Go Rounds recently released a new studio album and promises that this 21-and-older show will feature their signature "bits of all your favorite bands exploded into rock 'n' roll confetti."
Another Kalamazoo-bred act, M.Sord, provides support with his unique drum-based, 1980s inspired dance/electronic music.
LUDROCK:
ON THE LINE, PROJECT 90
TALK RADIO, HAZARD
When: Saturday-Sunday
Admission: Free
Where: Waterfront Park, 391 S. William St., Ludington
Returning for 2019 to the lakeshore is Ludington's LudRock, which boasts performances by more than 40 regional bands and solo artists, including West Michigan faves such as Project 90, Talk Radio, Pretoria, On the Line, Hazard and Spike the Media, along with acts such as Ludington Ukes, The Boatman, Mike Luusua, Brynn Fortner and Brooke Angelina.
The volunteer-driven event began more than 20 years ago when a group of friends "made their way back to a small town on the shores of Lake Michigan to reunite through music and community" and grew from there. Ludington is about 90 minutes northwest of Grand Rapids. Get details about the festival at ludrock.com.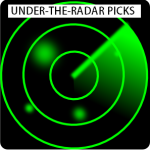 UNDER-THE-RADAR PICKS
The Beths playing at The Pyramid Scheme in Grand Rapids 7 p.m. Tuesday, $15 advance, $17 day of show — The Beths, jazz majors from the University of Auckland, bring a unique twist on indie-rock to Grand Rapids.
Chicago indie-rockers Good Brother head up four-band bill at Shakespeare's Lower Level in Kalamazoo, 9 p.m. Tuesday, $5 — Bringing a sound that has been compared to The Smashing Pumpkins, Guided by Voices and Sparklehorse, Chicago's Good Brother is teaming up with a trio of Kalamazoo up-and-comers including The Krelboynes, Everyday Sensei and Nothing New for a Tuesday evening 21-up show at Shakes.
Weezil Malone playing the Grand Lady Riverboat in Jenison, 6 p.m. Friday, $15 — Climb aboard the Grand Lady Riverboat Friday to enjoy the beautiful scenery while listening to the blues of Weezil Malone and band. Malone's been performing for four decades so expect a memorable night on the river.
Jesse Ray and The Carolina Catfish playing Trail Point Brewing in Allendale, 8 p.m. Friday, free— After heating up Meijer Gardens on Tuesday, Grand Rapids' Jesse Ray & The Carolina Catfish bring rock, blues and rockabilly to Trail Point Brewing.
Chicago Loud 9 and Funk Worthy playing at Billy's Lounge in Grand Rapids 9:30 p.m. Friday, $5 — The Windy City's nine-piece hip-hop-infused funk/R&B/neo-soul band Chicago Loud are set to energize Billy's along with Funk Worthy, a six-piece funk band from Columbus.
Metalcore bash featuring Sleep Waker, Hollow Front and more at Shakespeare's, 7 p.m. Saturday, $10 advance, $12 at the door — Grand Rapids' head bangers Sleep Waker and Hollow Front will be joined by Kalamazoo's Foxfollow and Southeast Michigan's award-winning, hard-rockin' Spirit Breaker for a night of metal core this Saturday.
Stealin' the Farm, an absolute steal at The Livery in Benton Harbor, 9 p.m. Saturday, pay what you want – The high-energy jam act offers up rock, reggae, bluegrass and funk stylings. Need a seal of approval? The latest LP features guitar licks from the one and only Jake Cinninger of Umphrey's McGee.
Heather Bartman Band, The Setbacks, Run Silent, Blin Jara, 10 p.m. Saturday, Mulligan's Pub in Grand Rapids, free – Enliven your holiday weekend with this 21-and older, post-Fourth rock 'n' roll bash. Heather Bartman returns from Nashville to headline this show, supported by a strong line of local Grand Rapids rock bands.
Biomassive, 8 p.m. Saturday, Creston Brewery in Grand Rapids, free – Electronic rock band Biomassive had such a good time at Creston Brewery that they're coming back for another show. Get there for a night of progressive funky jams mixed with groundbreaking beats.
Radel Rosin playing Creston Brewery in Grand Rapids, 5 p.m. Sunday, free – Acoustic multi instrumentalist Radel Rosin from northern Michigan hits the stage at Creston Brewery Sunday afternoon. Rosin is part of the popular duo Oh Brother Big Sister.
Grassfed and The Pinola Plowboys team up for double bluegrass bill at The Livery in Benton Harbor, 7 p.m. Sunday, $10 — Kansas City up-and-coming pickers Grassfed are fresh off an appearance at Blue Ox and have been busy touring across the country and world. Peter Nye heads up the three-piece Pinola Plowboys.
Pittsburgh's The Commonwealth and Grand Rapids' Bear-A-Tones, 8 p.m. Sunday at Bell's in Kalamazoo, free – Gritty vocals, rock riffs, horns, horns and more horns. Pittsburgh's Clinton Clegg and The Commonwealth take over Bell's Back Room Sunday night with an assist from Grand Rapids' funk outfit The Bear-A-Tones.
MICHIGAN MUSIC FESTIVALS
July 6-7
LudRock
Waterfront Park, Ludington
https://www.facebook.com/events/236829160564373/
THIS WEEK'S OUTDOOR COMMUNITY CONCERTS
(In Alphabetical Order by City Name)
July 5 – Asamu Johnson & the Associates of the Blues, Allegan
July 7 – Bernard Winsemius, (The Netherlands) (Carillon Series), GVSU, Allendale
July 5 – Toppermost (The Beatles tribute)/The Young Marines, Battle Creek
June 7 – Outlaw Express, Big Rapids
July 7 – Great Scott, Canadian Lakes
July 2 – Three's A Crowd, Grand Haven MOVED INDOORS AT GH EAGLES DUE TO RAIN
July 3: A Tribute to America, Thornapple Plaza, Hastings
July 5 – Kilkenny Corkers (noon), Courthouse Lawn, Hastings
July 5 – Kari Lynch Band (7:30 pm.), Thornapple Plaza, Hastings
July 3 – The Brandino Extravaganza, GDK Park, Holland
July 5 – Megan Dooley, (11:30 a.m.), Bronson Park, Kalamazoo
July 4 – River City Jazz Ensemble with Rick Reuther, Lowell
July 3 – Organissimo, Ludington
July 5 – Meridian, Middleville
July 5 – Dancing Queen, Oak Park, Niles
July 2 – James Reeser & The Backseat Drivers, Rockford
July 1 – Kat Jones and Company, West Michigan Jazz Society, Walker
July 2 – Hannah Rose & the GravesTones, Zeeland CALLED OFF DUE TO RAIN STORM
---
THE REALLY BIG LIST, PLUS ON THE HORIZON
Monday, July 1
John Nowak/TWAN, Tip Top Deluxe Bar & Grill
BassBin: Just Alexander/Co/Lu, Billy's Lounge
John Shea, Rockwell Republic
Travis Swanson Trio, Long Road Distillers
Moonshot, The Score
Gabrial Lundy, Boatwerks Waterfront Restaurant, Holland
Los Lonely Boys, Lynne Sherwood Waterfront Stadium, Grand Haven
Lew Russ & Professor G, The Lake House Waterfront Grille, Muskegon
Delta Rae, Back Room @ Bell's Eccentric Cafe, Kalamazoo
Tom Duffield (5 p.m.), Old Dog Tavern, Kalamazoo
"Million Dollar Quartet," Great Lakes Center for the Arts, Petoskey (June 29-July 1)
Bela Fleck & the Flecktones, Interlochen Center for the Arts, Interlochen
Tuesday, July 2
Roosevelt Diggs/Jesse Ray & the Carolina Catfish: Tuesday Evening Music Club, Frederik Meijer Gardens & Sculpture Park Amphitheater
The Beths/Girl Friday, The Pyramid Scheme
Mark Sala, Rogue River Tavern, Rockford
The New Standard Trio, Grand Bar, Grand Haven
Vincent Hayes, The Lake House Waterfront Grille, Muskegon
Kevin Schaffer, Boatwerks Waterfront Restaurant, Holland
Devon Yeider, The Union Cabaret & Grille, Kalamazoo
Wednesday, July 3
Daddy Long Legs, The Pyramid Scheme
River North Jazz, The Old Goat
Beveridge Brothers Band, Flamingo Lounge
Tom Hagen Trio featuring Rick Reuther, Noto's Old Italian Restaurant, Cascade
Jimmie Stagger, Cedar Springs Brewing Company, Cedar Springs
Ivan Akansiima, Mizu Sushi, Holland
Jake Stevens, Kirby House, Grand Haven
Kindred, Dockers Fish House, Muskegon
Tim Froncek & Friends, The Block, Muskegon
Coty Bouchard, The Lake House Waterfront Grille, Muskegon
Coty Bouchard, Gun Lake Casino, Wayland
Jake Kershaw, Battle Creek Balloon Air Show, Battle Creek
Terry Lower Trio, Clara's on the River, Battle Creek
311/Dirty Heads/The Interruptors/Dreamers/Bikini Trill, Soaring Eagle Casino, Mt. Pleasant
Thursday, July 4
Laura Bennett & Mark Kahny, Zeppelin Lounge, New Holland Brewing's The Knickerbocker
Nociception/This Eclipse/Yokai/Hardhome, Mulligan's Pub
Trilogy, The Score
Carl Webb Band, Cedar Springs Brewing Company, Cedar Springs
JGJ, Bostwick Lake Inn, Rockford
Dusty Chaps & the City Clickers, The Grand Lady Riverboat, Jenison
Hope College Jazz Faculty, Sandy Point Beach House, West Olive
Coda Blue, Fenn Valley Vineyards & Wine Cellar, Fennville
Great Scott (noon), Docker's Fish House, Muskegon
Tantric/Salvia: Rockstock, Heritage Landing, Muskegon
Gabrial James, The Lake House Waterfront Grille, Muskegon
Joni Norwood, Smash Wine Bar + Bistro, Muskegon
Front & Center, Gun Lake Casino, Wayland
Edye Evans Hyde Trio & Terry Lower, Clara's on the River, Battle Creek
Friday, July 5
Pretoria/Perren/McWeakerton/The Skinny Limbs, The Pyramid Scheme
Nikki Hill/Hank Mowery & the Hawktones, Tip Top Deluxe Bar & Grill
Into The West/Deep Red/The Fabulous Vans, Mulligan's Pub
Chicago Loud 9/Funk Worthy, Billy's Lounge
Jakey T, Creston Brewery
Jaded, H.O.M.E. at the B.O.B.
Mark Kahny Duo, JW Marriott
John Shea, Rendezvous Lounge @ Amway Grand Plaza Hotel
Third Coast Gypsy Jazz, The Old Goat
Livin' The Dream, The Score
Jack Leaver, Blue Water Grill
John Shea Trio, Rendezvous Lounge @ Amway Grand Plaza Hotel
Entourage, JW Marriott
In The Blue Ensemble, Bier Distillery, Comstock Park
Weezil Malone, The Grand Lady Riverboat, Jenison
Jesse Ray & the Carolina Catfish, Trail Point Brewing, Allendale
Dale Wicks, Tripelroot, Zeeland
Chunk of Funk, Itty Bitty Bar, Holland
Patty PerShayla, Hops At 84 East, Holland
Matt Gabriel, Our Brewing, Holland
Brad Vredevoogd/Big Love Band, New Holland Brewing's Pub On 8th, Holland
Jake Allen, Grand Armory Brewing, Grand Haven
Beer For Breakfast, Kirby House, Grand Haven
Mark Lavengood, 18th Amendment Spirits Co., Muskegon
The Feel Good Band, Dockers Fish House, Muskegon
Trapt/Puddle Of Mudd: Rockstock, Heritage Landing, Muskegon
The Gasoline Gypsies, Unruly Brewing Company, Muskegon
Audra Erb, Smash Wine Bar + Bistro, Muskegon
Mark Sala/Sushi Roll, Gun Lake Casino, Wayland
Toby Bresnahan, Hilliard's Corner Lounge, Wayland
Dumpstaphunk, Back Room @ Bell's Eccentric Cafe, Kalamazoo
Jeff Mueller, Louie's Trophy House, Kalamazoo
Aaron Wright/Static Of A Stranger, Old Dog Tavern, Kalamazoo
DC-90, The Dock at Bayview, Gull Lake
Bruce In The USA (Bruce Springsteen tribute), Acorn Theater, Three Oaks
Lalo Cura, The Livery, Benton Harbor
The Bare Facts/Top Secret Band, Round Barn Winery Distillery Brewery, Baroda
Daughtry, Silver Creek Event Center, Four Winds Casino, New Buffalo
Nina and the Buffalo Riders, Michigan Legacy Art Park, Thompsonville
Michael Finestein: "Seasons of Sinatra," Great Lakes Center for the Arts, Petoskey
Carrie Ray & the Shaky Legs, Lavender Hill Farm, Boyne City
Saturday, July 6
The Go Rounds/M.Sord, Founders Brewing Company
Fruit Punch/Natural Body/Choral Reef/Vesperwynd: Local Showcase No. 31, The Pyramid Scheme
Heather Bartman Band/The Setbacks/Run Silent/Blin Jara, Mulligan's Pub
Biomassive, Creston Brewery
The New Rule, H.O.M.E. at the B.O.B.
The Blue Pines/Lighting Matches/Silverstiles, Tip Top Deluxe Bar & Grill
Right Side Up, The Score
Kari Holmes, Back Forty Saloon
Silver Abuse/Sojii, Mexicains Sans Frontieres
Third Coast Gypsy Jazz, The Old Goat
Entourage, Rendezvous Lounge @ Amway Grand Plaza Hotel
Mark Kahny Duo, JW Marriott
Mark Sala, Blue Water Grill
Toby Bresnahan, Bier Distillery, Belmont
John Shea, Noto's Old World Italian Restaurant, Cascade
Marquita Bernard, Ridge Cider Co., Grant
Blue Water Ramblers, The Grand Lady Riverboat, Jenison
Trixy Tang, Wicks Park Bar & Grille, Saugatuck
Keith Scott, Fenn Valley Vineyard & Wine Cellar, Fennville
The Family Gold, Virtue Cider, Fennville
Kristen Kuiper, Tripelroot, Zeeland
Decades, Itty Bitty Bar, Holland
Laura Thurston, Waverly Stone Gastropub, Holland
As Am I & Friends, Park Theatre, Holland
Jess & Jesse, New Holland Brewing's Pub On 8th, Holland
Zion Lion, Sandy Point Beach House, West Olive
Momz Attic, Grand Armory Brewing, Grand Haven
Big Love Band, Dockers Fish House, Muskegon
Motorbreath (Metallic tribute/Let There Be Rock (AC-DC tribute)/Crazy Babies-Ozzy Rebourne (Ozzy Osborne tribute): Rockstock, Heritage Landing, Muskegon
The Accidentals, Portage Point Inn, Onekama
Dean Allrick, What Not Inn, Fennville
Franken Gerry, McDuff's Bar & Grille, Wayland
Hip Pocket/Feel Good, Gun Lake Casino, Wayland
Proxima Parada, Back Room @ Bell's Eccentric Cafe, Kalamazoo
Lynn, Cognito Brewing, Bangor
The Newports (album release, "Live at The Acorn!")/Funky Mojo Daddy, Acorn Theater, Three Oaks
Stealin' The Farm, The Livery, Benton Harbor
Stone, Czar's 505, St. Joseph
Dede and the Dream, Box Factory for the Arts, St. Joseph
Memphis Underground/Red Carpet Riot, Round Barn Winery Distillery Brewery, Baroda
Project 90, Black River Tavern, South Haven
Leonid & Friends (Chicago tribute), Silver Creek Event Center, Four Winds Casino, New Buffalo
Thunderwude, Lavender Hill Farm, Boyne City (July 6-7)
Sunday, July 7
Radel Rosin, Creston Brewery
River North Jazz (11 a.m.), The Old Goat
River Rogues Jazz Band (2 p.m.), Harmony Hall
Mike Frost & Mike Hyde (10 a.m.), JW Marriott
Grand Rapids Jazz Orchestra, Founders Brewing Company
Randy Marsh & Friends, SpeakEZ Lounge
Laura Thurston, The Peoples Cider Co.
Flatland Grip (12:30 p.m.), Cedar Springs Brewing Company, Cedar Springs
Jake Stevens, Bostwick Lake Inn, Rockford
Root Doctor, Dockers Fish House, Muskegon
Randy Johnson, The Lake House Waterfront Grille, Muskegon
Sean Copenhaver, Kirby House, Grand Haven
Matt Gabriel, Boatwerks Waterfront Restaurant, Holland
People Movers Band, Red Dock, Douglas
Soul Syndicate, Gun Lake Casino, Wayland
Carrie McFerrin, Hilliard's Corner Lounge, Wayland
The Commonheart, Back Room @ Bell's Eccentric Cafe, Kalamazoo
Pablo's Great Revenge/Jedi Mind Trip, Round Barn Winery Distillery Brewery, Baroda
Grassfed/The Pinola Plowboys, The Livery, Benton Harbor
Thunderwude, Lavender Hill Farm, Boyne City (July 6-7)
ON THE HORIZON
Monday, July 8
Johnny Swim, 20 Monroe Live
John Nowak/Andy V./Frank Kule, Tip Top Deluxe Bar & Grill
Brimstone Coven/The Stone Eye/Rip VanRipper, Rocky's Bar & Grill
BassBin: Vinyl Fetish/Rick H, Billy's Lounge
John Shea, Rockwell Republic
In the Blue, Long Road Distillers
Great Scott Band, The Score
Andrews String Band, Rockford Brewing Co., Rockford
Lew Russ, The Lake House Waterfront Grille, Muskegon
Sutton James Papanikolas, Boatwerks Waterfront Restaurant, Holland
The Hummingbirds, Saugatuck Center for the Arts, Saugatuck
Tom Duffield (5 p.m.), Old Dog Tavern, Kalamazoo
Tuesday, July 9
Phineas/The Outliers/Vestigial/Drink Their Blood, The Stache @ The Intersection
Brena, The Score
The New Standard Trio, Grand Seafood and Oyster Bar, Grand Haven
Mary Rademacher Reed & Francesca Amari/ Mark Kahny & Tim Johnson: Tim Scully's World Class Jazz Tour, 1st St. Beach Pavilion, Manistee
Travis Radaz, Cedar Springs Brewing Company, Cedar Springs
Rich Burkholder, Rogue River Tavern, Rockford
Vincent Hayes, The Lake House Waterfront Grille, Muskegon
Tony Bakker, Boatwerks Waterfront Restaurant, Holland
Whiskey Myers, Beer Garden @ Bell's Eccentric Cafe, Kalamazoo
Devon Yeider, The Union Cabaret & Grille, Kalamazoo
Peace and OneLove, Papa Pete's, Kalamazoo
Cracker, Acorn Theater, Three Oaks
Wednesday, July 10
Winnow, Local Spins Wednesday, SpeakEZ Lounge
New Year's Day/Diamante/Savage After Midnight, The Stache @ The Intersection
Funkle Jesse, The Score
Project 90, New Holland Brewing's The Knickerbocker
River North Jazz, The Old Goat
Beveridge Brothers Band, Flamingo Lounge
Tom Hagen Trio featuring Rick Reuther, Noto's Italian Restaurant, Cascade
Vincent Hayes, Cedar Springs Brewing Company, Cedar Springs
In the Blue/GVSU Jazz Jam, DeHops Brewing Co. and Café, Walker
Walt Gutkowski and the Bridge St. Band, Bostwick Lake Inn, Rockford
Ivan Akansiima, Mizu Sushi, Holland
Terry Lower Trio, Clara's on the River, Battle Creek
Vincent Hayes, Cedar Springs Brewing Company, Cedar Springs
The Dead Shepherds, The Lake House Waterfront Grille, Muskegon
Joe Hertler/Ted Bounty, Northern Natural Apple Hollow, Manistee
"Double Trouble"- Mary Rademacher Reed and Francesca Amari with Mark Kahny and Tim Johnson with Tim Scully's World Class Jazz Tour, Ludington
Thursday, July 11
Gringo Starr/Lazy Genius/Elroy Meltzer, The Pyramid Scheme
Between The Buried And Me/The Contortionist/Nick Johnston, Elevation @ The Intersection
Joe Rollins, One Trick Pony
Jake Schlegel (album release), Mulligan's Pub
Juke Joint Handmedowns, Zoko 822
Laura Bennett Trio, Zeppelin Lounge, New Holland Brewing's The Knickerbocker
Blue Water Ramblers (6:30 p.m.), Kent District Library, Cascade Township Branch
Grand Rapids Symphony Picnic Pops: Classical Fireworks, Salute to America/Michael Schaeffer, Cannonsburg Ski Area, Cannonsburg (July 11-12)
Tony Halchak, Cedar Springs Brewing Company, Cedar Springs
Sleeping Timmy, Rockford Brewing Company, Rockford
Trapped On Mars, Bostwick Lake Inn, Rockford
Adams Family Band, The Grand Lady Riverboat, Jenison
Nate Holley, Itty Bitty Bar, Holland
The Wildwoods/Eric Engblade, Park Theatre, Holland
My Thin Place, Sandy Point Beach House, West Olive
Mark Sala, Kirby House, Grand Haven
Freddie Jackson (9:15 p.m.): Happy 150th Birthday, Heritage Landing, Muskegon
After Ours vs. Delta Decalactones, Unruly Brewing Co., Muskegon
Upcoast Kin, The Lake House Waterfront Grille, Muskegon
Drew Behringer, Wicks Park Bar & Grille, Saugatuck
Front & Center, Gun Lake Casino, Wayland
Haybaby (Tiny Engines)/Vines/PT Ori/Tangoez, Shakespeare's Lower Level, Kalamazoo
Tommy Tutone/Allie Garland & Awesome Sauce, The Music Factory, Battle Creek
Emma Cook & Questionable Company, Box Factory for the Arts, St. Joseph
Snoop Dog & Friends/Ice Cube/Warren G, Soaring Eagle Casino, Mt. Pleasant
Mary Rademacher Reed & Francesca Amari/ Mark Kahny & Tim Johnson: Tim Scully's World Class Jazz Tour, Rotary Park Pavilion, Cadillac
Great Lakes Chamber Orchestra: "Midsummer Night's Dream," Great Lakes Center for the Arts, Petoskey
Friday, July 12
Heart, Van Andel Arena
Club 911/Top of the Rock: Reunion Party, The Pyramid Scheme
Denise Davis & the Motor City Sensations, Billy's Lounge
The Zannies/KJ & the Good Time Family Band, Creston Brewery
Flops Ego/A Study In Scarlet/Sam Kenny/Ajar, Mulligan's Pub
Project 90, H.O.M.E. at the B.O.B.
Pleasure Towne, Bobarino's Pizzeria, The B.O.B.
Clusterpluck, Tip Top Deluxe Bar & Grill
Jesse Ray & the Carolina Catfish, River City Saloon
John Shea, JW Marriott
Mike Frost Trio, Rendezvous Lounge @ Amway Grand Plaza Hotel
Three's A Crowd, The Score
Dennie Middleton, Blue Water Grill
Grand Rapids Symphony Picnic Pops: Classical Fireworks, Salute to America/Michael Schaeffer, Cannonsburg Ski Area, Cannonsburg (July 11-12)
Frankengarry, Bier Distillery, Belmont
DC-90, Wicks Park Bar & Grille, Saugatuck
Brant Satala, Pumpernickels, Saugatuck
Easy Listening Jazz, Sandy Point Beach House, West Olive
Great Scott, New Holland Brewing's Pub On 8th, Holland
Gabrial James, Our Brewing Company, Holland
Hootenanny! With Hayes Griffin & Nate Roberts, Waverly Stone Gastropub, Holland
Often Home/Steppes+LVRS, Park Theatre, Holland
Ryan Pollock/Great Scott, New Holland Brewing's Pub On 8th, Holland
Delilah DeWylde, Tripelroot, Zeeland
Decades, Kirby House, Grand Haven
Jesse G (6:40 p.m.)/Kansas (7:30 p.m.)/Gretchen Wilson (9:15 p.m.): Happy 150th Birthday, Muskegon, Heritage Landing, Muskegon
Blushing Monk, 18th Amendment Spirits Co., Muskegon
Upcoast Kin, Dockers Fish House, Muskegon
Mark Lavengood Band, Dogwood Center for the Performing Arts, Fremont
My Son The Hurricane, The Mitten Bar, Ludington
KC & the Moonshine Band, Northern Natural Apple Hollow, Manistee
John Merchant, Portage Point Inn, Onekama
Mary Rademacher Reed & Francesca Amari/Mark Kahny & Tim Johnson: Tim Scully's World Class Jazz Tour, Rambadt Park, Reed City
Innduendo, McDuff's Bar & Grille, Wayland
Jack Leaver/Azz Izz, Gun Lake Casino, Wayland
Sons Of Texas/Killakoi/SXX/Primrose, The Music Factory, Battle Creek
Zoso (Led Zeppelin tribute), Old Dog Tavern, Kalamazoo
Temporary Arrangement/Team Two: Locals On Draught, Back Room @ Bell's Eccentric Café, Kalamazoo
Jeff Mueller, Louie's Trophy House, Kalamazoo
Stalemate/Joy Ceiling/Nothing New/Phauxm, Shakespeare's Lower Level, Kalamazoo
All In Love, Czar's 505, St. Joseph (July 12-13)
Nicholas Tremulis & The Prodigal 9, Acorn Theater, Three Oaks
Pat Benatar & Neil Giraldo, Silver Creek Event Center, Four Winds Casino, New Buffalo
Saturday, July 13
Mark Lavengood Band, Founders Brewing Company
Spotlights/Vampyrs, The Pyramid Scheme
Sushi Roll, H.O.M.E. at the B.O.B.
Free Hat/How To Live Together/Sam Kenny, Tip Top Deluxe Bar & Grill
Zie, Garage Bar & Grill
BassBin: Timothy Getz/Richard Oxegynn/DJ Uno, Mulligan's Pub
Third Coast Gypsy Jazz, The Old Goat
Oregon Dream Child, The Score
Jim Wood, Blue Water Grill
Derek Winter Band, Back Forty Saloon
Neil Gordon Trio with Steve Talaga & Larry Ochiltree, JW Marriott
Mike Frost Trio, Rendezvous Lounge @ Amway Grand Plaza Hotel
Melissa Dylan, Bier Distillery, Belmont
John Shea, Noto's Old World Italian Restaurant, Cascade
Nordy, Rockford Brewing Company, Rockford
Project 90, Woody's Press Box, Wyoming
Syd Burnham, Trail Point Brewing, Allendale
Carter Lezman, Tripelroot, Zeeland
Silent Bark, Wicks Park Bar & Grille, Saugatuck
Dean Allrick, What Not Inn, Fennville
Pretty Rage, Itty Bitty Bar, Holland
Dying Will Be Easy, Waverly Stone Gastropub, Holland
Old School Bash: 80s & 90s, Park Theatre, Holland
Coty Bouchard, New Holland Brewing's Pub On 8th, Holland
Zion Lion, Sandy Point Beach House, West Olive
JMM Jazz, Porto Bello, Grand Haven
Delilah DeWylde, Grand Armory Brewing, Grand Haven
Three's A Crowd, Dockers Fish House, Muskegon
Warrant (8 p.m.)/Bret Michaels (9:30 p.m.): Happy 150th Birthday, Muskegon!, Heritage Landing, Muskegon
17 Degrees South, Ridge Cider Co., Grant
Captain Fantastic Detroit, Castle Brewing, Greenville
Typo/Ultrafab, Gun Lake Casino, Wayland
Pillar To Post/Cold Mountain Child (album release)/David S. Kruse, Old Dog Tavern, Kalamazoo
Juice, Back Room @ Bell's Eccentric Cafe, Kalamazoo
Here Nor There, Riviera Theatre, Three Rivers
SOLD OUT Reba, Firekeepers Casino, Battle Creek
Night Moves (Bob Seger tribute), The Dock at Bayview, Gull Lake
Stormy Chromer, The Livery, Benton Harbor
All In Love, Czar's 505, St. Joseph (July 12-13)
Joseph "Mojo" Morganfield & The Mannish Boys, Acorn Theater, Three Oaks
Tim & Mike Unplugged/P.T. and the Cruisers, Round Barn Winery Distillery Brewery, Baroda
Five Finger Death Punch/In This Moment, Soaring Eagle Casino, Mt. Pleasant
LeAnn Rimes/Tanya Tucker/Lee Ann Womack: Gala Fundraiser, Great Lakes Center for the Arts, Petoskey
SOLD OUT Cheap Trick, Little River Casino, Manistee
Cousin Curtiss, Portage Point Inn, Onekama
Mary Rademacher Reed & Francesca Amari/Mark Kahny & Tim Johnson: Tim Scully's World Class Jazz Tour, Wenger Pavilion, Baldwin
Sunday, July 14
The Rockers/Jesse Ray (solo), Tip Top Deluxe Bar & Grill
Trilogy, The Score
Greg Miller (10 a.m.), JW Marriott
River North Jazz (11 a.m.), The Old Goat
Randy Marsh & Friends, SpeakEZ Lounge
Toby Bresnahan (noon), Cedar Springs Brewing Company, Cedar Springs
Kevin Schaffer, Bostwick Lake Inn, Rockford
The Strapping Owls, Red Dock, Douglas
Lukas Pederson, The BARge, Saugatuck
Charlie Jordan Jazz Trio (1 p.m.), Waverly Stone Gastropub, Holland
Pieces Of Work, Boatwerks Waterfront Restaurant, Holland
Larry Lowis, Kirby House, Grand Haven
Fool House, Dockers Fish House, Muskegon
Two Dudes in Flip Flops, The Lake House Waterfront Grille, Muskegon
Mary Rademacher Reed & Francesca Amari/ Mark Kahny & Tim Johnson: Tim Scully's World Class Jazz Tour, Gull Landing, Pentwater
Greg Nagy, Gun Lake Casino, Wayland
Luke Lenhart, Hilliard's Corner Lounge, Wayland
Erik Donner/JGJ Band, Round Barn Winery Distillery Brewery, Baroda
Bucket O Maybes, Cogdal Vineyards, South Haven
Copyright 2019, Spins on Music LLC