The week gets started with a groovy "Louder Than Words" panel on rock, then keeps rolling with Peat in the Creel, a Samsara Showcase, Clownvis Presley, Weezil Malone and Far Shores, which is this week's ticket giveaway.
THE BIG LIST: Jan. 8-14
For an expanded list of upcoming shows at West Michigan venues, check out The REALLY Big List at Local Spins. (Just scroll down for this week's full list.) Have concert listings you think deserve to be spotlighted? Email date, time, ticket prices, location and details to liz@localspins.com.
Support our coverage of
West Michigan's music scene

LOUDER THAN WORDS:
ROCK RADIO, POWER & POLITICS PANEL
When: 7 p.m. Tuesday
Admission: Free
Where: Gerald R. Ford Museum, Grand Rapids
The Rock and Roll Hall of Fame's "Louder Than Words: Rock, Power and Politics" exhibit, which is on display through Feb. 11 at the Gerald R. Ford Presidential Museum in Grand Rapids, shows the powerful impact that rock and contemporary music have had on the White House, national politics and protest movements over the past 60 years. This week, the museum adds to that intriguing dialogue with a panel discussion featuring three veteran WLAV-FM DJs from Grand Rapids who've witnessed the effects that rock 'n' roll has had from their perch as broadcasters and integral participants in the concert scene.
Tony Gates, Ed Buchanan and Steve Aldrich will share tales "about the life of a rock 'n' roll DJ" in this special evening. Read more about the exhibit in this Local Spins feature, with details about Tuesday's event – moderated by West Michigan University associate dean Dr. Ed Martini – online here.
POSTPONED:
"Due to severe illness and Zakk Wylde's inability to perform, Black Label Society must postpone their Grand Rapids show, originally scheduled for January 10, until summer of 2018. New dates will be announced soon, please hold onto your tickets, they will be back to perform for their fans as quickly as possible." In the interim, tour-mates Corrosion of Conformity will instead play The Stache inside The Intersection at 7:30 p.m. Thursday, with local support from The Holy Warheads, $10. Details here.
BLACK LABEL SOCIETY
CORROSION OF CONFORMITY
When:
Postponed to summer 2018
Tickets:
$32.50-$45
Where:
20 Monroe Live, Grand Rapids
POSTPONED TO SUMMER 2018. (Corrosion of Conformity to play The Stache on Thursday.) L.A. heavy metal-ites Black Label Society, led by Zakk Wylde, released their most recent album, "Grimmest Hits," late last year and have paired up with North Carolina stoner metal outfit Corrosion of Conformity, which releases a new album, "No Cross No Crown," on Friday for this national tour. Eyehategod is also on the bill. Get tickets online at 20monroelive.com.
LOCAL SPINS WEDNESDAY:
PEAT IN THE CREEL
When: 8 p.m. Wednesday
Admission: Free
Where: SpeakEZ Lounge, Grand Rapids
Celtic music is in good hands with the likes of Peat in the Creel. The West Michigan band, which features Toby Bresnahan, Alison Myers, Aidan Carry and Mike Mulder, plays traditional Irish music "nourished by the heritage of Scotland and broader world influences." The group also just released a brand new seasonal album, "Winter," that showcases what distinguishes the band and its "energetic dance tunes, spirited folk songs and peaceful melodies." It's the band's SpeakEZ debut. (They also play the big Winter Wheat benefit at The Intersection on Saturday, with details below, and Creston Brewery on Sunday afternoon.)
Local Spins Wednesdays are presented by SpeakEZ Lounge, Local Spins, Perrin Brewing Company and WYCE. As always, there are Michigan beer specials on tap, free parking in the lot kitty-corner from SpeakEZ on Monroe Avenue NW and Local Spins 2018 Calendars for sale (with a free local CD given away with every order).
CLOWNVIS PRESLEY
DELILAH DEWYLDE
When: 7 p.m. Thursday
Tickets: $10
Where: Tip Top Deluxe Bar & Grill, Grand Rapids
If you missed Clownvis Presley the last time he regaled a happy crowd at the Tip Top Deluxe, you've got another chance to see this wildly entertaining, much-buzzed-about take on The King. This witty showman has become a sensation, from his outward appearance to his "unique blend of comedy, song and magic."
Opening the Grand Rapids show will be West Michigan rockabilly favorite Delilah DeWylde, making this another fun Thursday night. Details and tickets online here.
REBIRTH BRASS BAND
When: 9 p.m. Thursday
Tickets: $20 advance, $25 day of show
Where: Bell's Brewery Eccentric Café, Kalamazoo
New Orleans' "funky brass" masters the Rebirth Brass Band will make its first Michigan tour stop of the winter at Bell's Brewery this week, uncorking its Grammy Award-winning brass band gumbo of funk, jazz, soul and hip hop. The band has been a New Orleans institution since 1983 and will certainly bring the party to this Kalamazoo venue.
Details, tickets online here. Bell's follows this at 8:30 p.m. Friday with a performance by Flobots and Tropidelic ($15 advance, $20 day of show).
SAMSARA SHOWCASE
When: 8 p.m. Friday
Tickets: $10 advance, $12 day of show
Where: The Stache inside The Intersection, Grand Rapids
The Samsara collective of Grand Rapids area EDM artists presents a showcase of acts that's already creating a buzz for this show inside The Stache. The evening will feature sets by G-Bread, Super Future, OSHEA Davaun, sandose, Dreezstring, CHOFF, Hizen and Kar Pow, with lighting and stage production provided by ProLux Entertainment and Wompa Vision.
Doors for this 17-and-older show open at 7:30 p.m. Get tickets and details online here. Read more about the Samsara collective online in this Local Spins feature.
FAR SHORES
LIPSTICK JODI
When: 8 p.m. Friday
Tickets: $10
Where: The Pyramid Scheme., Grand Rapids
LOCAL SPINS TICKET GIVEAWAY: Be the first person to email john@localspins.com with "FAR SHORES" in the message field and win a pair of tickets to Friday's show. Check The Big List every week for your chance to win concert tickets.
Based in Grand Rapids, Far Shores has what Glide Magazine calls "a bouncing dream pop scenario with contagious dance hooks, blasting synths and pounding live drums." The band released its "Electric Heart" EP last March.
Grand Rapids pop/rock band Lipstick Jodi, meanwhile, released its self-titled, full-length album last fall, and always unleashes an energetic live show. Also on the bill for this all-ages show: Vandalay and Drew Penfield. Doors open at 7 p.m.
B-93.7 BEER CITY MUSIC FESTIVAL:
JOE DIFFIE, HIGH VALLEY, MICHAEL TYLER
MICHAEL RAY, CHASE BRYANT, LINDSAY ELL
When: Friday-Saturday
Tickets: $24 daily, $29 two-day pass
Where: DeltaPlex Arena, Walker
No. 1: This winter beer fest takes place indoors. No. 2: It's geared toward country music fans with performances over two days by country singers Joe Diffie, Chase Bryant, High Valley, Michael Ray, Michael Tyler and Lindsay Ell. As hosting radio station B-93.7 puts it: "What happens when you take a whole fleet of pick-up trucks inside and drop the tailgates, mix in microbrews, sprinkle in some life-size adult drinking games, add some sports coverage and top it off with two days of awesome live country music?"
In short, it's a 20,000-square-foot indoor tailgate lounge party. Get tickets online here.
WINTER WHEAT:
JOSHUA DAVIS TRIO
K. JONES & THE BENZIE PLAYBOYS
GASOLINE GYPSIES w/ NATIVE HOWL
When: 1 p.m.-midnight Saturday
Tickets: $20 advance, $25 at the door ($15 students)
Where: The Intersection, Grand Rapids
This annual fund-raising event for the Wheatland Music Organization always draws a big crowd for performances on two stages by some of Michigan's most respected artists, including the Joshua Davis Trio, Gasoline Gypsies with Native Howl, K Jones and the Benzie Playboys, Jimmie Stagger, Luke Warm and the Not So Hots, Michigan Mafia String Band, Jake Kershaw, Josh Rose, Drive South and more.
The day is always filled with riveting performances and off-stage camaraderie that reflects the same sort of vibe that propels the Wheatland Music Festival every September. Get tickets online here, and tune in to Local Spins on WYCE at 11:30 a.m. Friday when the in-studio guests will be members of the Blue Water Ramblers, who stage a jam session on Winter Wheat's "traditional stage" at 1:20 p.m. Saturday.
TUNDE OLANIRAN
BEVLOVE, ALEXANDER LYNCH
When: 9 p.m. Saturday
Tickets: $8 advance, $15 day of show
Where: The Pyramid Scheme, Grand Rapids
Tunde Olaniran puts on the kind of dynamic musical performances that audiences talk about long after they're over: colorfully costumed productions with choreographed dance routines inspired by incredible pop-, soul- and hip hop-hued music. With last fall's release of a new single, "Hungry," Tunde Olaniran continues to impress fans and critics alike. (The Grand Rapids show comes two days after Tunde plays Lincoln Hall in Chicago.)
Also on the bill: Detroit's Bevlove and Grand Rapids electro-soul singer Alexander Lynch, who also appears for Local Spins on WYCE at 11 a.m. Friday (88.1 FM). Get more info/tickets for Saturday's show online at pyramidschemebar.com.
THE WERKS
TRIFOCAL
When: 9 p.m. Saturday
Tickets: $15 advance, $18 day of show
Where: Bell's Brewery Eccentric Café, Kalamazoo
Jam-band faves The Werks considers its latest album, "Magic," its first "truly multi-genre" release, with members of the Dayton, Ohio, group working to "transcend their funk rock roots while never losing their identity." And in a live settting, they continue to do that with improvisational charm.
Opening the Kalamazoo show (which follows a tour stop at Otus Supply in Ferndale) will be Kalamazoo's own multi-genre outfit Trifocal. Get tickets online here.
ROAD TO MEMPHIS:
WEEZIL MALONE BAND
JAMES REESER & THE BACKSEAT DRIVERS
When: 9:30 p.m. Saturday
Admission: $5
Where: Billy's Lounge, Grand Rapids
Grand Rapids blues guitarist Weezil Malone is on his way to Memphis to compete in the International Blues Challenge, so this fundraiser will help him get there. He and his band get a big assist on Saturday night from blues harmonica whiz and singer James Reeser and his band, The Backseat Drivers.
Doors open at 8 p.m. The International Blues Challenge takes place on Beale Street in Memphis Jan. 16-20. Get info about the Billy's Lounge show online here.
AVENGED SEVENFOLD
BREAKING BENJAMIN
BULLET FOR MY VALENTINE
When: 6:15 p.m. Sunday
Tickets: $25-$75
Where: Van Andel Arena, Grand Rapids
This triple-header North American tour starring Avenged Sevenfold, Breaking Benjamin and Bullet for My Valentine has sold out several dates, though tickets are still available for this Sunday concert. California's A7X is celebrating more than 18 years as a heavy metal/metalcore band.
Pennsylvania's Breaking Benjamin also formed back in 1999, reforming with a new lineup in 2014 and is releasing a new album, "Ember," this spring (after releasing a new single, "Red Cold River," earlier this month). And award-winning Welsh heavy metal/metalcore faves Bullet for My Valentine, whose formation dates even further back, to 1998, has been working on its sixth studio album. Get tickets online here.
TRIBAL SEEDS
When: 7 p.m. Sunday
Tickets: $23 advance, $25 day of show
Where: The Intersection, Grand Rapids
San Diego reggae band Tribal Seeds stages a "Roots Party" – which happens to be the title of the group's most recent EP – with some special guests: The Original Wailers and The Expanders. The Tribal Seeds band is an eight-piece ensemble that's been together for a dozen years, oozing a rock-hued aura and winning "Artist of the Year" at the 2017 San Diego Music Awards.
Doors open for the all-ages show at 6 p.m. Get tickets and details online at sectionlive.com.
THE BUDOS BAND
When: 8:30 p.m. Sunday
Admission: $7 ($5 for mug club members)
Where: Founders Brewing Co., Grand Rapids
New York's "psychedelic instrumental" ensemble The Budos Band has toured the globe with music that spans soul, Afrobeat, jazz and psych-rock, with five "groove-centric" albums on the Daptone label. This special Sunday night show at Founders ensures a rousing ending to the weekend. The band features Brian Profilio on drums, Daniel Foder on bass, Thomas Brenneck on guitar, Mike Deller on organ, Jared Tankel on baritone sax, Andrew Greene on trumpet, Dame Rodriguez on cowbell, clave and tambourine, Rob Lombardo on bongos and congas, and John Carbonella Jr. on congas and drums.
Get more info at foundersbrewing.com, with details about Thursday's free show featuring Ratboys and The Deep Dark Woods in the "Under-the-Radar Picks" below.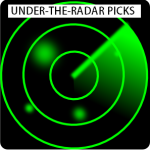 UNDER-THE-RADAR PICKS
Coty Bouchard playing Cedar Springs Brewing Co. in Cedar Springs, 7:30 p.m. Wednesday, free — Muskegon's Coty Bouchard – a member of the Westlan Brothers which plays "Midwest country music" — performs acoustic pop music as a solo act.
My Thin Place playing Sandy Point Beach House at 7175 Lakeshore Drive in West Olive, 5:30 p.m. Thursday, free – Led by bassist David DeVos, the Grand Rapids-based My Thin Place is "dedicated to open jazz improv, mixed in with some old favorites of the past." Check 'em out on the second Thursday of every month at Sandy Point.
John Andrews playing Fricano's Pizza, 5808 Alpine Ave. NW in Grand Rapids, 6 p.m. Thursday, free – Veteran singer-guitarist John Andrews – known for his work in the past with West Michigan bands Horsefeather and Natchez Trace – delivers an evening of music at Fricano's for the restaurant's "Winter Music Scene" series.
Aaron Watson playing The Intersection in Grand Rapids, 7 p.m. Thursday, $9.37 (First 100), $15 advance, $20 day of show – Country singer Aaron Watson has made his biggest splash with the album, "The Underdog" and the single, "Outta Style." Also on the bill for the Grand Rapids show: Adam Doleac. Doors for the all-ages show co-sponsored by radio station B93 open at 6:30 p.m.
Robin Connell Trio playing One Trick Pony in Grand Rapids, 8 p.m. Thursday, free – Jazz pianist Robin Connell lights up this intimate venue with help from Tim Froncek and Chris Kjorness. Call 235-7669 for reservations. (Thirsty Perch Blues Band returns to One Trick on Saturday night.)
Conrad Shock + The Noise playing Harmony Hall in Grand Rapids, 8 p.m. Thursday, free – 2017's "Emerging Artist of the Year" in Grand Rapids takes the stage at Harmony Hall for this show, playing two sets of rock music.
Ratboys and The Deep Dark Woods playing Founders Brewing Co. in Grand Rapids, 9:30 p.m. Thursday, free – Chicago's Ratboys play what members Julia Steiner and David Sagan call "post-country indie-rock," touring behind their latest album, "GN."
The Zannies and Talk Radio playing Rocky's Bar and Grill in Grand Rapids, 10:30 p.m. Thursday, $5 – Grand Rapids rock band The Zannies, with a new highly touted studio album, rev up Rocky's with help from Talk Radio.
David Bowie Tribute at Rupert's Brewhouse in Kalamazoo, 8 p.m. Friday, free – West Michigan acts Megan Dooley, Matt Milcarek, Ghost Bunnies and Zoo Wave will celebrate the life and music of rock icon David Bowie. Get details online here.
Mary Fahl playing Seven Steps Up in Spring Lake, 8 p.m. Friday, $30-$40 — Singer-songwriter Mary Fahl, formerly with chamber pop's October Project, has awed audiences with her "distinctive alto voice" and released a number of critically acclaimed albums over the years, including her most recent release, the "gently spare, artfully meditative" "Love & Gravity." Get details and tickets online at pindropconcerts.com, where you can also get information about Wednesday's concert featuring Jeff Plankenhorn.
The Sailor Kicks and El Brandino playing Creston Brewery in Grand Rapids, 9 p.m. Friday, free – Get your ska and surf rock kicks courtesy of Grand Rapids' Sailor Kicks which will playing this brewpub on Plainfield Avenue NE along with El Brandino. Details online here. Creston Brewery — which this week announced that it plans to complete construction of a banquet hall and conference room this spring — follows this on Saturday with its "Djembe Spectacular" and on Sunday with Peat in the Creel.
Black Jake & The Carnies playing Tip Top Deluxe Bar & Grill with Left Lane Cruiser and Slumlord Radio at 9 p.m. Friday, $10, then hitting Founders Brewing Co. in Grand Rapids, 9:30 p.m. Saturday, $5 – Ypsilanti's Black Jake & The Carnies always deliver a rambunctious night of music, aka "crabgrass," which could be described as a carnival of punk-hued old-timey music. Brace yourself for a musical circus. And the Tip Top show will be an even more rousing affair, considering it's headlined by Indiana's "trash-blues outfit" Left Lane Cruiser with GR punk band Slumlord Radio also on the bill.
Jeremy Porter & The Tucos, Branden Mann & The Reprimand and Mousewolf playing Louie's Trophy House Grill in Kalamazoo, 9 p.m. Saturday, $5 – Detroit's Jeremy Porter & The Tucos play rock 'n' roll that sounds like "guitars and whiskey, hooks and heartache, energy and passion." They're joined by West Michigan favorites Branden Mann & The Reprimand and Mousewolf.
Trippin' Billies tribute to Dave Matthews Band at 20 Monroe Live in Grand Rapids, 9 p.m. Saturday, $12 – Chicago's Trippin' Billies bring their DMB tribute to Grand Rapids. They've been paying homage to Matthews for 20 years, so this should be pretty authentic sounding.
Kalamazoo Beer Week Kick-off with s2r at Arcadia Ales in Kalamazoo, 9 p.m. Saturday, free – Michigan-based electronic trio s2r (Ben Brown, Elliot Bates and Cyrus Zerbe) will get the party started and help launch Kalamazoo Beer Week at Arcadia Ales.
THE WEEK'S REALLY BIG LIST & SHOWS ON THE HORIZON
Monday, Jan. 8
John Shea, Rockwell Republic
Brad Fritcher's Moods, Jazz & Gin Mondays, Long Road Distillers
BassBin: D-Wrex/Stratz/DJaxxx/Chetty Machete, Billy's Lounge
Jazz Jam, What Not Inn, Fennville
Everett Domeier, Gun Lake Casino, Wayland
Dan Willenberg Trio, The Union Cabaret & Grille, Kalamazoo
Tuesday, Jan. 9
Take Three Jazz Ensemble, The Grand, Grand Haven
Tony Reynolds, Gun Lake Casino, Wayland
Cheap Dates, The Union Cabaret & Grille, Kalamazoo
Wednesday, Jan. 10
Peat In The Creel, Local Spins Wednesday @ SpeakEZ Lounge
Tom Hagen Trio Featuring Rick Reuther, Noto's, Cascade
Coty Boutchard, Cedar Springs Brewing Company, Cedar Springs
Jeff Plankenhorn, Seven Steps Up, Spring Lake
Sean Copenhaver, Gun Lake Casino, Wayland
WMU Jazz Jams, The Union Cabaret & Grille, Kalamazoo
Thursday, Jan. 11
Ratboys/The Deep Dark Woods/Nnamdi Ogbonnaya, Founders Brewing Co.
Aaron Watson/Adam Doleac, The Intersection
The Zannies/Talk Radio, Rocky's Bar & Grill
Conrad Shock + The Noise, Harmony Hall
Clownvis Presley/Delilah DeWylde, Tip Top Deluxe Bar & Grill
Robin Connell/Tim Froncek/Chris Kjorness, One Trick Pony
Brett Dame, 7 Monks Taproom
John Andrews, Fricano's Pizza, Comstock Park
Chris & Andy, Grand Armory Brewing, Grand Haven
My Thin Place, Sandy Point Beach House, West Olive
Jim Shaneberger Band/Refurbished, Gun Lake Casino, Wayland
Rebirth Brass Band, Bell's Eccentric Cafe, Kalamazoo
WMU Jazz Faculty, The Union Cabaret & Grille, Kalamazoo
Friday, Jan. 12
Beer City Music Festival, The DeltaPlex (Jan. 12-13)
Grand Rapids Symphony, All-Tchaikovsky, DeVos Performance Hall (Jan. 12-13)
G-Bread/Super Future/Oshea Davaun/Sandose/Dreezestring/CHOFF/Hizen/Kar Pow: Samsara Showcase, The Stache inside The Intersection
Far Shores/Lipstick Jodi/Vandalay/Drew Penfield, The Pyramid Scheme
Cheap Dates, Grand Woods Lounge
Lake Effect/Amoura/Foxfollow/No Justice, Mulligan's Pub
Carl Webb Band, Billy's Lounge
Left Lane Cruiser/Black Jake & The Carnies/Slumlord Radio, Tip Top Deluxe Bar & Grill
The Moonrays, Rocky's Bar & Grill
Feel Good, H.O.M.E. At The B.O.B.
John Shea, JW Marriott
Kathy Lamar/Bob Van Stee/Kevin Jones, Noto's, Cascade
Mary Rademacher Trio, Rendezvous @ Amway Grand Plaza
Trilogy, Bier Distillery, Comstock Park
Trixy Tang, River City Saloon
JGJ, Woody's Press Box, Wyoming
Mary Fahl (formerly of The October Project), Seven Steps Up, Spring Lake
Drop 35, Jack's Waterfront Bistro & Bar, Spring Lake
Germanic Classics, West Shore Symphony, Frauenthal Theater, Muskegon
Vince Hayes, The Alley Door Club, Frauenthal Center, Muskegon
Brad Fritcher's MOODS, 18th Amendment Spirits Co., Muskegon
Trifocal/Decalactones, Unruly Brewing Co., Muskegon
Tom Pancy Funk Trio With Brandon Rose and Ahmad Johnson, Grand Armory Brewing, Grand Haven
Delilah DeWylde, New Holland Brewing Pub On 8th, Holland
Matt Gabriel, Our Brewing, Holland
All In, McDuff's Bar & Grille, Wayland
Gabrial James/The Rock Show, Gun Lake Casino, Wayland
Flobots, Bell's Eccentric Cafe, Kalamazoo
Megan Dooley/Katy Needs A Life/Ghost Bunnies/Zoo Wave (David Bowie tribute), Rupert's Brewhouse, Kalamazoo
DC-90, The Union Cabaret & Grille, Kalamazoo
May Erlewine, Mendel Center, Lake Michigan College, St. Joseph
Jonny Lang, Silver Creek Event Center, Four Winds Casino, New Buffalo
Saturday, Jan. 13
Winter Wheat Music Festival, The Intersection
Trippin' Billies (Dave Matthews tribute), 20 Monroe Live
Beer City Music Festival, The DeltaPlex (Jan. 12-13)
Black Jake And The Carnies, Founders Brewing Company
Grand Rapids Symphony, All-Tchaikovsky, DeVos Performance Hall
Thirsty Perch Blues Band, One Trick Pony
Tunde Olaniran/BevLove/Alexander Lynch, The Pyramid Scheme
Scott Veenstra Trio, JW Marriott
Mary Rademacher Trio, Rendezvous @ Amway Grand Plaza Hotel
Jesse Ray & the Carolina Catfish, Tip Top Deluxe Bar & Grill
The Weezil Malone Band/James Reeser & the Backseat Drivers (fund-raiser to send International Blues Competition local winner Weezil Malone to compete in Memphis), Billy's Lounge
Djembe Spectacular, Creston Brewery
Pop Cult, H.O.M.E. At The B.O.B.
Union Guns, River City Saloon
Push Box Polka Party, Harmony Hall
John Shea, Noto's, Cascade
Alistair Beerens, Thornapple Brewing Co., Cascade
The Hacky Turtles, Rockford Brewing Co., Rockford
DC-90, Rogue River Tavern, Rockford
Band 131, Woody's Press Box, Wyoming
The Left Paul Trio, Hennessy's Pub, Muskegon
Cloudlight/Moses/Whittier, Unruly Brewing Co., Muskegon
Drop 35, Jack's Waterfront Bistro & Bar, Spring Lake
Julia And The Greensides, Grand Armory Brewing, Grand Haven
JGJ, Kirby Grill, Grand Haven
J Berends/Steeple Hill Band, The Pipeline Smokehouse & Grill, West Olive
Dave & Connie D, Great Legs Winery Brewery Distillery, Holland
Sumkali, Gopherwood Concerts, Elks Club, Cadillac
Starfarm, Shakespeare's Pub, Kalamazoo
The Werks, Bell's Eccentric Cafe, Kalamazoo
Jeremy Porter & The Tucos/Mousewolf/Brenden Mann & the Reprimand, Louie's Trophy Grill, Kalamazoo
WMU School Of Music, The Union Cabaret & Grille, Kalamazoo
Super Bob, The Music Factory, Battle Creek
Mary Fahl (of October Project), Acorn Theater, Three Oaks
The Moxie Strings, Franke Center For The Arts, Marshall
Saxsquatch & The Bridge Band, The Livery, Benton Harbor
Sunday, Jan. 14
Avenged Sevenfold/Breaking Benjamin/Bullet For My Valentine, Van Andel Arena
Greg Miller, Sunday Brunch Series, JW Marriott
River North Jazz Brunch, The Old Goat
Hugye Bevan Schock Jazz Band, Harmony Hall
Robin Connell/Jeff Haas/Jack Dryden, Fountain Street Church
Tribal Seeds/The Original Wailers/The Expanders, The Stache inside The Intersection
The Budos Band, Founders Brewing Company
Shoebox/Rent Strike/Thomas Gun, Tip Top Deluxe Bar & Grill
Randy Marsh & Friends, SpeakEZ Lounge
The Red Sea Pedestrians, KDL Sunday Afternoon Live, Cascade Township Library
Peat In The Creel, Creston Brewery
Ralph Votapek, piano, "Schubert, Faure & Gershwin," Sunday Classical Concert Series, Grand Rapids Art Museum
Jack Leaver, Cedar Springs Brewing Company, Cedar Springs
Jen Sygit, C3 Spiritual Connection, Community Center, Grand Haven
Red Tail Ring, Salt Of The Earth, Fennville
Megan Dooley, Hilliard's Corner Lounge, Wayland
Monday, Jan. 15
Opera Grand Rapids: "I Dream," Fountain Street Church
Walt Gutowski and the Bridge Street Band, West Michigan Jazz Society Jazz Gumbo Monday, New Holland Brewing's The Knickerbocker
Brad Fritcher's Moods, Jazz & Gin Mondays, Long Road Distillers
John Shea, Rockwell Republic
BassBin: Stay At Home Dabs/Ty Beat, Billy's Lounge
Jazz Jam, What Not Inn, Fennville
Steffan Copenhaver, Gun Lake Casino, Wayland
Dan Willenberg Trio, The Union Cabaret & Grille, Kalamazoo
Tuesday, Jan. 16
Hazy Past, Rockford Brewing Co., Rockford
Wally Michaels, Salt & Pepper, Holland
Take Three Ensemble, The Grand, Grand Haven
Truth In Jazz Orchestra, 920 Watermark, Muskegon
Jake Stevens, Gun Lake Casino, Wayland
Rusty's BA Band, The Union Cabaret & Grille, Kalamazoo
Wednesday, Jan. 17
Benjaman James/Earth Radio, Local Spins Wednesday @ SpeakEZ Lounge
Kevin Olusola, Calvin College January Series, Covenant Fine Arts Center Auditorium
McKinley James/The JetBeats, Tip Top Deluxe Bar & Grill
Tower Of Power 50th Anniversary Show, Forest Hills Fine Arts Center
Tom Hagen Trio Featuring Rick Reuther, Noto's, Cascade
Jack Leaver, Cedar Springs Brewing Company, Cedar Springs
JMM Jazz, Black Sheep Baa & Grille, Holland
Mark Sala, Gun Lake Casino, Wayland
WMU Jazz Jams, The Union Cabaret & Grille, Kalamazoo
Thursday, Jan. 18
Broadway Grand Rapids, "Stomp," DeVos Performance Hall (Jan. 18-20)
Black Veil Brides/Asking Alexandria/Crown The Empire, 20 Monroe Live
Mantis/Lord Swan3x, The Intersection
Dvorak & Brahms, Chamber Music Society of Lincoln Center, St. Cecilia Music Center
Kathy Lamar, One Trick Pony
Diane Coffee/Moon King, Founders Brewing Co.
Fred Knapp Trio Featuring Dave Proulx, Bistro Bella Vita
Eric Engblade Trio, Harmony Hall
Kyle Brown, Long Road Distillers
Will Springsteen, 7 Monks Taproom
Book Of Symbols (cassette release)/Vida Eterna/Black Dunes, Rocky's Bar & Grill
Deep In The Mitten/Wanyama, Mulligan's Pub
Charlie James, Fricano's Pizza, Comstock Park
Brian Oberlin, Rockford Brewing Co., Rockford
Chris & Andy, Grand Armory Brewing, Grand Haven
Nate Holley, Itty Bitty Bar, Holland
Coty Bouchard/JGJ, Gun Lake Casino, Wayland
Big Head Todd and The Monsters, Kalamazoo State Theatre, Kalamazoo
WMU Combo Night, The Union Cabaret & Grille, Kalamazoo
The Gasoline Gypsies, Bell's Eccentric Cafe
Friday, Jan. 19
Chris Young/Kane Brown/LANCO, Van Andel Arena
The Dan Band, 20 Monroe Live
Broadway Grand Rapids, "Stomp," DeVos Performance Hall (Jan. 18-20)
John Shea, JW Marriott
Hi-ker/Nate Eizenga Video Artist, Concerts Under The Stars, Roger B. Chaffee Planetarium, Grand Rapids Public Museum
Jes Kramer/Van Lente/cloudlight/Frankie & Myrrh: Local Showcase #20, The Pyramid Scheme
Matt Wixon's Flying Circus/Aud Feed/The Quirk/Tonia Bug, Tip Top Deluxe Bar & Grill
Whitney Stylez/Cheese Weez/DJ Brock/DJ Omega Supreme/The Seventh/ Shabazz/Jonny Freeman/ Carlo Anthony, The Stache inside The Intersection
Blammo, H.O.M.E. At The B.O.B.
Lushh, River City Saloon
Dead Nerves/Suits And Daggers/Hunter Backus, Mulligan's Pub
Distinct Motive/Drippy/Teleporter/Chetty Machete, The Orbit Room
Kathy Lamar/Bob Van Stee/Kevin Jones, Noto's, Cascade
Trixy Tang, Nick Fink's, Comstock Park
Drop 35, Woody's Press Box, Wyoming
Cashore Marionettes, Hope College Great Performance Series (Jan. 19-20), Holland
Gabrial James, Our Brewing, Holland
Faded Blue, New Holland Brewing's Pub On 8th, Holland
Murphy's Law, Itty Bitty Bar, Holland
Vincent Hayes, Tripelroot, Zeeland
The Way Down Wanderers/Olivia Millerschin, Red House Concert Series, Tri-Cities Historical Museum, Grand Haven
Delilah DeWylde, Grand Armory Brewing, Grand Haven
Rich Burkholder, Kirby Grill, Grand Haven
Melophobix/Benjaman James, Unruly Brewing Co., Muskegon
Mary Rademacher Reed, 18th Amendment, Muskegon
John Sanger/Brena, Gun Lake Casino, Wayland
Anne Erlewine/Brian Koenigsknecht, Bell's Eccentric Cafe, Kalamazoo
Dwight Yoakum, State Theatre, Kalamazoo
Tweeg & The Bounders, Louie's Trophy Grill, Kalamazoo
Zoo Wave, The Union Cabaret & Grille, Kalamazoo
Woots And The Range/The Booder Scoops, Papa Pete's, Kalamazoo
Mike Anyonga/Sunflower Maze/Vishaps/Quantum Fleek, Shakespeare's Pub, Kalamazoo
Hero Jr., The Livery, Benton Harbor
Red Deluxe, Czar's 505, St. Joseph
Squirrel Nut Zippers/Davina & the Vagabonds, Traverse City Opera House
Hannah Harris/John Richie, Red Sky Stage, Petoskey
Saturday, Jan. 20
Squirrel Nut Zippers, 20 Monroe Live
Mark Farina/Pontchartrain, Founders Brewing Co.
Mustard's Retreat, Grand River Folk Arts Society, Wealthy Theatre Annex
Sleep Waker/Hollow Front/Whitelake/Our Vices, The Pyramid Scheme
Flats Stanlie/Pause/Fludder/Mars, The Stache inside The Intersection
Mega 80s, The Intersection
Electric Tunas, One Trick Pony
Samantha Cooper & Fiona Dickinson, Harmony Hall
Neil Gordon Trio, JW Marriott
Four Lincolns/The Sauce/Terrible Lovelies, Tip Top Deluxe Bar & Grill
Emma Loo & Sam/Radiant Devices, Mulligan's Pub
Hip Pocket, Billy's Lounge
P.S. Dump Your Boyfriend, H.O.M.E. At The B.O.B.
Corelocked, River City Saloon
Mustard's Retreat, Grand River Folk Arts Society, Wealthy Theatre Annex
Brett Dame, Thornapple Brewing Co., Cascade
John Shea, Noto's, Cascade
Trixy Tang, Nick Fink's, Comstock Park
Josh Rose and the Founding Fathers, LowellArts Unplugged House Concert, Lowell
Astro Jackson, Rogue River Tavern, Rockford
Drop 35, Woody's Press Box, Wyoming
Broadway Grand Rapids, "Stomp," DeVos Performance Hall (Jan. 18-20)
The Journeymen, Zellie's Opry House, Howard City
Cashore Marionettes, Hope College Great Performance Series (Jan. 19-20), Holland
Gabrial James, Great Legs Winery Brewery Distillery, Holland
Let There Be Rock (AC/DC tribute), Legends Series, Park Theatre, Holland
Project 90, Itty Bitty Bar, Holland
Caitlin Rose, Saugatuck Brewing Co., Douglas
Ned, Grand Armory Brewing, Grand Haven
Trapped On Mars, Kirby Grill, Grand Haven
Dave & Connie D, The Pipeline Smokehouse & Grill, West Olive
Carl Webb, Hennessy's Pub, Muskegon
Dance Contraption/Mushmen/KJ & The Good Time Family Band, Unruly Brewing Co., Muskegon
The All American Funk Parade, The Mitten Bar, Ludington
Family Traditions, Hilliard's Corner Lounge, Wayland
Nathan Gunn & Julie Jordan Gunn, Fontana Chamber Arts, Dalton Recital Hall, Western Michigan University, Kalamazoo
Big Mean Sound Machine, Bell's Eccentric Cafe, Kalamazoo
The Dead Flames/Conspicuous Bystanders/Drugs In The Carpet, Papa Pete's, Kalamazoo
Lipstick Jodi, The Union Cabaret & Grille, Kalamazoo
The Chicago Experience/Dina Bach, Acorn Theater, Three Oaks
Wanyama, The Livery, Benton Harbor
The Isley Brothers, Four Winds Casino Silver Creek Events Center, New Buffalo
Brian Howe (of Bad Company)/Autograph, Little River Casino Resort, Manistee
Jake Kershaw, 2018 Winter Blues Series, Center Stage @ The Gem Theater, St. Louis
Three Men And A Tenor, Live from Charlevoix, Charlevoix Cinema III, Charlevoix
Sunday, Jan. 21
Mike Frost & Mike Hyde, Sunday Brunch Series, JW Marriott
River North Jazz Brunch, The Old Goat
Dirty Heads, 20 Monroe Live
Jackie Venson, The Stache inside The Intersection
Nuevo Tango, "The Oblivion Project," Sunday Classical Concert Series, Grand Rapids Art Museum
Feeding Grizzlies/Freshmen/Rendered Worthless, Tip Top Deluxe Bar & Grill
River Rogues Dixieland Jazz Band, Harmony Hall
Randy Marsh & Friends, SpeakEZ Lounge
Toby Bresnahan, Cedar Springs Brewing Company, Cedar Springs
Olivia Millerschin, C3 Spiritual Connection, Community Center, Grand Haven
Olivia Mainville, Salt Of The Earth, Fennville
Irish Music Jam, Boatyard Brewing, Kalamazoo
Copyright 2017, Spins on Music LLC