A robust week of live music also features Way Down Wanderers, Roger Brown, Rob Reider, Gasoline Gypsies, Earth Radio, Big Trouble and lots of Under-the-Radar Picks.
THE BIG LIST: Jan. 7-13
For an expanded list of upcoming shows at West Michigan venues, check out The REALLY Big List at Local Spins.
Support our coverage of
West Michigan's music scene
Have concert listings you think deserve to be spotlighted? Email date, time, ticket prices, location and details to liz@localspins.com.
To be included in our "Big List of Michigan Music Festivals," organizers should email liz@localspins.com dates, the event location, contact information and any other pertinent details.
TUESDAY

SCHOOL OF ROCK:
THE MUSICAL
When: Tuesday-Sunday
Tickets: $38-$83
Where: DeVos Performance Hall, Grand Rapids
Everyone knows the story of rock 'n' roll wannabe Dewey Finn and the substitute teaching gig that produces a raucously fun rock band out of his young students. Based on the hit movie, with music from Andrew Lloyd Webber, this musical theater production has earned rave reviews from the likes of Entertainment Weekly and Vanity Fair.
Performances are at 7:30 p.m. Tuesday-Thursday, 8 p.m. Friday, 2 and 8 p.m. Saturday, and 1 and 6:30 p.m. Sunday. Get tickets online at broadwaygrandrapids.com.
WEDNESDAY
ROB REIDER ALBUM-RELEASE
When: 7 p.m. Wednesday
Tickets: $5
Where: Tip Top Deluxe Bar & Grill, Grand Rapids
Rob Reider's new album, "Transistor Radio," officially gets released just in time for the new year. Joining Rob in the performance at Tip Top Deluxe will be Max Lockwood and Justin Dore of Big Dudee Roo, plus Brandon Smith and Eric O'Daly of Appleseed Collective.
General admission tickets for this 21-and-older show can be found online at TicketWeb.
MARTIN SEXTON
When: 8 p.m. Wednesday
Tickets: $27.50
Where: Wealthy Theatre, Grand Rapids
Once called by Billboard magazine "the real thing, people, a star with potential to permanently affect the musical landscape and keep us entertained for years to come," New York native and Americana/rock/blue-eyed soul artist Martin Sexton will make a stop in Grand Rapids as part of his winter 2019 tour.
Special guest Chris Trapper will also make an appearance. Tickets are $27.50 for this all-ages show, and doors open at 7 p.m. Get tickets online here. The show is presented by The Intersection.
LOCAL SPINS WEDNESDAY:
ROGER BROWN TRIO
When: 8 p.m. Wednesday
Admission: Free
Where: SpeakEZ Lounge, Grand Rapids
It's a night of adept singing and guitar playing from northern Michigan guitarist Roger Brown, with music spanning Americana, folk, blues and country. Performing with Brown will be Joe Wilson (Steppin' In It) and 'Mr. Rhythm' Kevin Giles (Billy Strings).
Brown and Wilson will perform together again as a duo in April at the Spirit of the Woods Music Association. For Wednesday's event details and for other upcoming SpeakEZ shows, go online here.
THURSDAY
THE GASOLINE GYPSIES
MEGAN DOOLEY
When: 7:30 p.m. Thursday
Tickets: $12
Where: Tip Top Deluxe Bar & Grill, Grand Rapids
Straight from Local Spins' December Hot Top 5 Chart, The Gasoline Gypsies will bring their quartet of rock 'n' rollers to Grand Rapids. Hailing from Port Huron, the band released its new EP "Vagabundos" last year, with a new music video for "Freaks and Nonbelievers" debuting on Jan. 2.
Opening for The Gasoline Gypsies will be "The First Lady of Kalamazoo": singer Megan Dooley. Tickets for this 21-and-older show are available for purchase online here.
FRIDAY
THE WAY DOWN WANDERERS
CHARLIE MILLARD BAND
When: 6:30 p.m. Friday
Tickets: SOLD OUT
Where: Tri-Cities Historical Museum, Grand Haven
Those wandering down to Grand Haven are in luck, because this lovable five-piece vagabond band, The Way Down Wanderers, delivers eclectic music (spanning pop to Americana to bluegrass) that stirs and uplifts spirits. Lead singer-songwriters Collin Krause and Austin Thompson are accompanied by bandmates John Williams, John Merikoski and Travis Kowalsky, blending powerful harmonies and unfurling unique, mandolin- and fiddle-fired tunes.
Joining them at the Tri-Cities Historical Museum will be the Americana cinematic indie-rock group The Charlie Millard Band from northern Michigan. Tickets can be purchased online here.
SATURDAY
WINTER WHEAT
When: 1 p.m. Saturday to 1 a.m. Sunday
Tickets: $25
Where: The Intersection, Grand Rapids
The Wheatland Music Organization hosts its 10th annual Winter Wheat, a day-long celebration of traditional music. This all-ages event features long-running acts such as the Journeymen and Blue Water Ramblers alongside Fauxgrass and the Mark Lavengood Band, who represent a younger generation of musicians. The who's who lineup of Michigan roots musicians also features Jimmie Stagger, An Dro, The Bootstrap Boys, Black Jake & The Carnies and others.
The festival takes over both stages on the main floor of The Intersection, carrying on the Wheatland tradition of promoting such genres as bluegrass, Americana, folk and even Cajun dance music courtesy of K. Jones & The Benzie Playboys. Tickets are $25 and can be bought online through The Intersection as well as Wheatland Music's website, or at the door the day of the event. Ticket sales will benefit the Wheatland Music Organization.
HAL BEVERIDGE TRIBUTE:
A CELEBRATION OF LIFE
When: 3-7 p.m. Saturday
Admission: Free
Where: Eastern Avenue Hall, 506 Eastern Ave. SE, Grand Rapids
When Grand Rapids musician Hal Beveridge passed away unexpectedly in December at age 72, the outpouring of tributes from friends, relatives, fellow musicians and fans was immediate and overwhelming. Beveridge was frontman for the uber-popular rock/blues band The Beveridge Brothers, which drew capacity crowds in Grand Rapids in the 1970s and 1980s, and he played with – and mentored – many other area artists over the years.
To celebrate his life, musicians and friends will "bring their axes and jam" for an afternoon and early evening party at Eastern Avenue Hall. His son, Jessie Beveridge of The Rockit King, said there will be "lots of music, two drum kits and plenty of amps. Everyone is encouraged to bring their guitar to sit in and jam. That's the way dad would have wanted it: loud music and everyone dancing." Get more info about the event online here.
LEE BRICE
When: 5 p.m. Saturday
Tickets: $30 advance, $35 day of show.
Where: DeltaPlex Arena, Walker
Country star Lee Brice headlines this "Barn Party" hosted by Grand Rapids radio station B93, with the singer set to regale fans with No. 1 country singles such as "Hard to Love," "I Don't Dance" and "I Drive Your Truck." Brice has released four studio albums since 2010 and all have soared into the Top 10 on the country chart.
Also on the bill for this Saturday show will be Jimmie Allen, Dylan Schneider, Jon Langston and River Melcher. A full bar, food and games will be available. Parking is $10 cash. Get more info online here.
EARTH RADIO
SAAJTAK, TINY TREE
When: 8 p.m. Saturday
Tickets: $7 advance, $10 day of show
Where: The Pyramid Scheme, Grand Rapids
Always trying to make a dent in the universe with its out-of-this-world music, Earth Radio has landed back on its home planet of Grand Rapids, Michigan. Lead singer Hannah Laine and her bandmates Justin Avdek, Dutcher Snedeker, Travis Swanson, and Hayaman Mana Tzach guide fans through the passages of space and time with music spanning neo-soul and experimental rock from its self-entitled album.
Saajtak and Tiny Tree will be on the bill as well. Tickets can be purchased at https://pyramidschemebar.com.
MOTHERS
When: 8 p.m. Saturday
Tickets: $12 ($5 Hope College students)
Where: Park Theatre, 248 S. River Ave., Holland
LOCAL SPINS TICKET GIVEAWAY: The first person to email john@localspins.com with "MOTHERS" in the message field and won a pair of tickets to Saturday's show. Check The Big List every week for your chance to win concert tickets.
The Philadelphia-based Mothers, the project of visual artist, songwriter and multi-instrumentalist Kristine Leschper, is a diverse, dreamy and compelling post-punk-fueled group which has gotten attention for its singular work. Her latest album, "Render Another Ugly Method," has earned widespread praise.
Get more information about this Hope College Concert Series event and tickets online at hope.edu.
SUNDAY
WINTER BLUES FUNDRAISER:
BIG TROUBLE
CROSSROADS THE RESURRECTION
When: 2 p.m. Sunday
Tickets: $6 at the door
Where: Shakespeare's Pub, Kalamazoo
Even the littlest of fans are welcome at this all-ages blues show. The Kalamazoo Valley Blues Association kicks off the new year with the January installment of its Winter Blues Series, hosted at Shakespeare's Pub.
Local favorites Big Trouble will take the stage at 3 p.m., followed by the talented Crossroads Resurrection, who will bust out some original material alongside a regular arsenal of covers. It'll be an afternoon of energetic, authentic blues music that you won't want to miss. Doors open at 2 p.m.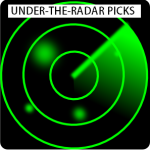 UNDER-THE-RADAR PICKS
Timothy Getz and DJ Uno performing at Billy's Lounge, 9 p.m. Monday, free – Hosted by Zach Bletz and Richard Oxygenn, this edition of electronic music's BassBin features sets by Timothy Getz and DJ Uno. Doors open for this 21-and-older show at 9 p.m.
Chris Cranick playing at Rockford Brewing Company, 7:30 p.m. Thursday, free — Grand Rapids native Chris Cranick will perform in support of his debut solo album, "Nostalgia is Killing Us," which was released in July 2018.
Olivia Mainville playing One Trick Pony in Grand Rapids, 8 p.m. Thursday, free – Holland singer-songwriter Olivia Mainville uncorks an entertaining blend of indie-folk and gypsy swing. Call 235-7669 for reservations. (Rawhide Johnson Band plays One Trick on Saturday.)
Moss Jaw, Peach Lavender and Out playing Bell's Brewery Eccentric Café in Kalamazoo, 8:30 p.m. Thursday, $5 – This is a true showcase of diverse Kalamazoo artists. And Bell's follows this on Friday with the "crabgrass" music of eastern Michigan's Black Jake & The Carnies, $8.
Toby Bresnahan and Barenaked '90s playing Flanagan's Irish Pub in downtown Grand Rapids, 5 and 9 p.m. Friday, free – Guitarist and Celtic music master Toby Bresnahan gets things started at 5 p.m., with Barenaked '90s taking the stage with electrifying covers at 9 p.m.
Sundry album-release concert at Wealthy Theater in Grand Rapids, 6 p.m. Friday, $10 — Indie alternative band, Sundry, is set to release its first full-length album "Finding Chicago" to kick off the weekend.
Act Casual, Sherman Gepherd and Jazz Cabbage at Tip Top Deluxe Bar & Grill in Grand Rapids, 8 p.m. Friday, $10 – The band and group of musical friends, Act Casual, from Ann Arbor, brings its blues/funk jams to Grand Rapids, with Sherman Gepherd and Jazz Cabbage also taking the stage.
The Prince Experience at 20 Monroe Live in Grand Rapids, 8 p.m. Friday, $13-$25 — Filling dance floors nationwide, DJ Choff captures the legacy of Prince in this all-ages show.
The Four Horsemen tribute to Metallica playing Elevation inside The Intersection at 8 p.m. Friday, $10 advance, $15 day of show – These "masters of Metallica" pump up Grand Rapids for this all-ages show, with doors opening at 7 p.m.
Mike Wheeler Band playing Park Theatre at 248 S. River Ave. in Holland, 8 p.m. Friday, $10 advance, $15 day of show – Welcome to "Holland Blues Night," starring Chicago's Mike Wheeler Band, led by veteran player and Chicago Blues Hall of Fame member Mike Wheeler, a one-time member of Big James & The Chicago Playboys.
The Turnips playing Rockford Brewing Co. in Rockford, 8:30 p.m. Friday, $5 – There's no band quite like West Michigan's The Turnips – a fan-inspiring jam band that melds everything from rock to funk to folk into its repertoire. Rockford Brewing follows this on Saturday with Ann Arbor's Act Casual.
Inner Itch, A Study in Scarlet and Love Handle playing at Mulligan's Pub in Grand Rapids, 10 p.m. Friday, free – Blues, hard rock, folk, improv, funk and jam by three groups in one place on one night.
Knives Are Quiet at 741 in Grand Rapids, 10 p.m. Friday, free – The (mostly) instrumental metal band Knives Are Quiet will celebrate the release of its new record "Deceiver" on Friday alongside the Chicago-based group Coyote Man and Grand Rapids' own Rip Van Ripper.
Walk the Beat Pedal Party at Third Coast Recording Company in Grand Haven, 6 p.m. Saturday, free – West Michigan's nonprofit Walk the Beat will join forces with Third Coast Recording Company for a "guitar pedal party." Local guitarists will demo a variety of effects pedals manufactured by Cusack Music. The demo will be followed by a pedal and gear swap meet; more information can be found on the event's Facebook page.
A Cappell-Off at Ceglarek Fine Arts Center, Allendale, 7 p.m. Saturday, $10, $5 for seniors and students –A cappella groups from Grand Valley, Central Michigan, Michigan State and more will face off at the 9th annual A Capell-Off.
Shawn Butzin and Monte Pride playing Rocky's Bar & Grill in Grand Rapids, 8 p.m. Saturday, $5 – Billed as an "acoustic evening" of songs, singer-songwriter Shawn Butzin of Elk Rapids and Monte Pride of Lansing bring their arsenal of inviting tunes to Grand Rapids.
The Aston Neighborhood Pleasure Club playing at Founders Brewing Co. in Grand Rapids, 9:30 p.m. Saturday, $5 – Bringing the sounds of early New Orleans street bands to Grand Rapids, the Aston Neighborhood Pleasure Club offers up sultry hot jazz.
Ty Beat, PRIM, Swoop & Glitter Magik playing at Creston Brewery in Grand Rapids, 10 p.m. Saturday, free – Performing his first live set in over a year, Ty Beat and two surprise special guests will bring the noise on Saturday, along with fellow DJs and producers PRIM, Swoop, and Glitter Magik. (And tune in to Local Spins on WYCE (88.1 FM) at 11 a.m. Friday when Ty Beat will be the in-studio guest.)
Donald Benjamin, Frank Pfaff, and Melissa Dylan playing Sunday at Tip Top Deluxe Bar & Grill in Grand Rapids, 3 p.m. Sunday, $5 – Award-winning, Michigan songwriter Donald Benjamin returns to Grand Rapids with his veteran country music approach.
Hayes Griffin and Nate Roberts playing Waverly Stone Gastropub in Holland at 8:30 p.m. Saturday and Salt of the Earth at 114 E. Main St. in Fennville at 6 p.m. Sunday – Billed as a "hootenanny," these shows feature original music by acoustic guitarist Hayes Griffin and mandolinist Nate Roberts. Admission to the Salt of the Earth show is $15.
Jack Leaver playing Cedar Spring Brewing in downtown Cedar Springs, noon Sunday, free – Veteran guitarist and singer Jack Leaver has a massive repertoire of cover songs under his belt, not to mention bracing originals.
THE REALLY BIG LIST OF CONCERTS, PLUS SHOWS ON THE HORIZON
Monday, Jan. 7
John Shea, Rockwell Republic
BassBin: Timothy Getz/DJ Uno, Billy's Lounge
Jazz Jam, What Not Inn, Fennville
Tom Duffield (5 p.m.), Old Dog Tavern, Kalamazoo
Tuesday, Jan. 8
Broadway Grand Rapids, "School Of Rock," DeVos Performance Hall (Jan. 8-13)
Michael Drost and Jordan Finn, The New Standard, The Grand Bar, Grand Haven
Wednesday, Jan. 9
Roger Brown Trio, Local Spins Wednesday at SpeakEZ Lounge
Rob Reider, Tip Top Deluxe Bar & Grill
Martin Sexton/Chris Trapper, Wealthy Theatre
River North Jazz, The Old Goat
Tom Hagen Trio featuring Rick Reuther, Noto's Restaurant, Cascade
The Carl Webb Band, Cedar Springs Brewing Co., Cedar Springs
Ivan Akansiima, Mizu Sushi, Holland
Everett Domeier, Gun Lake Casino, Wayland
WMU Jazz Students, The Union Cabaret & Grille, Kalamazoo
Matt Gabriel (5:30 p.m.), Potter's Lounge, Four Points Sheraton, Kalamazoo
Thursday, Jan. 10
Brett Newski, Founders Brewing Co.
The Gasoline Gypsies/Megan Dooley, Tip Top Deluxe Bar & Grill
JVR/Chandler Reed & the Sticky Keys/Jonathon Michael, Mulligan's Pub
Olivia Mainville, One Trick Pony
Pop-up Record Swap and Shop, Harmony Brewing Eastown
Uncle Dell & His Two Red-Headed Nephews, Fricano's Pizza, Alpine
JMM Jazz, Noto's Restaurant, Cascade
Chris Cranick, Rockford Brewing Co., Rockford
Nate Holley, Itty Bitty Bar, Holland
Althea Grace, Big Lake Brewing, Holland
My Thin Place, Sandy Point Beach House, West Olive
Andy Frisinger, Grand Armory Brewing, Grand Haven
Isaac Berkowitz, Pigeon Hill Brewing Company, Muskegon
Front & Center, Gun Lake Casino, Wayland
Moss Jaw, Back Room @ Bell's Eccentric Cafe, Kalamazoo
DMNY, Shakespeare's Pub Lower Level, Kalamazoo
Friday, Jan. 11
The Prince Experience, 20 Monroe Live
The Four Horsemen (Metallica tribute), Elevation below The Intersection
Inner Itch/A Study in Scarlet/Love Handle, Mulligan's Pub
Crossroads Resurrection, Billy's Lounge
Act Casual/Sherman Gepherd/Jazz Cabbage, Tip Top Deluxe Bar & Grill
Advance Base/Parlor Voice/Mel. N, Creston Brewery
Toby Bresnahan (5 p.m.)/Barenaked 90s (9 p.m.), Flanagan's Irish Pub (Jan. 11-12)
Sundry (album release), Wealthy Theatre
Knives Are Quiet/Coyote Man/Rip VanRipper, 741
Cooper/Connell Jazz Trio (5 p.m.), Harmony Hall
John Shea, JW Marriott
Mary Rademacher Reed Trio, Rendezvous Lounge @ Amway Grand Plaza Hotel
Right Side Up, Shots on the River, Belmont
17 Degrees South, E.B. Coffe & Pub, Caledonia
The Turnips, Rockford Brewing Company, Rockford
Oh Those Clowns, Woody's Press Box, Wyoming (Jan. 11-12)
In The Blue Jazz Ensemble, Village Inn Pizza Sports Bar & Grille 44th Street, Wyoming
Katthouse Acoustic Duo, Barrel Room @ Saugatuck Brewing Co., Douglas
Kyle Jennings, Trail Point Brewing Company, Holland
Project 90s, Itty Bitty Bar, Holland
Patty PerShayla, Hops at 84 East
Mike Wheeler Band, Park Theatre, Holland
Sam Parks, Our Brewing, Holland
The Cheap Dates, New Holland Brewing's Pub on 8th, Holland
Bri Baron Band, Black Sheep Baa & Grill, Holland
The Vincent Hayes Band, The Alley Door Club, Frauenthal Center, Muskegon
Desmond Jones, Unruly Brewing, Muskegon
SOLD OUT The Way Down Wanderers/Charlie Millard Band, Red House Concert Series @ Tri-Cities Historical Museum, Grand Haven
Cameron Blake, Seven Steps Up, Spring Lake
Upcoast Kin/Brena, Gun Lake Casino, Wayland
DC-90, McDuff's Bar and Grille, Wayland
Jeff Mueller (5 p.m.)/Drop 35 (9 p.m.), Louie's Trophy House, Kalamazoo
Black Jake & the Carnies, Back Room @ Bell's Eccentric Cafe, Kalamazoo
Tony Fields & Doug Decker, Potter's Lounge, Four Points Sheraton, Kalamazoo
The Strapping Owls, Final Gravity Brewing Company, Kalamazoo
Zoo Wave, Old Dog Tavern, Kalamazoo
Trapped On Mars, The Union Cabaret & Grille, Kalamazoo
Allie Garland, JB's Whiskey Old Style Grill, Springfield
Dale Wicks, Hilliards Corner Lounge, Wayland
Groupies Wanted, Czar's 505, St. Joseph
I AM Band & Friends, The Livery, Benton Harbor
RESCHEDULED TO FEB. 8 DUE TO ILLNESS Elaine Dame: Hanson Theater Living Room Series, The Mendel Center @ Lake Michigan College, Benton Harbor
Saturday, Jan. 12
Hal Beveridge: A Celebration of Life (community jam), Eastern Avenue Hall
An Dro/Palooka Brothers/Channing & Quinn/Fauxgrass/Don Julin and the Ol' Microtones/Mark Lavengood Band/Hill People Reunion/Journeymen/Jimmie Stagger/Top Shelf Country/K Jones and the Benzie Playboys/Bootstrap Boys/Black Jake and the Carnies/The Journeymen (CD release): Winter Wheat, The Intersection
Earth Radio/Saajtak/Tiny Tree, The Pyramid Scheme
Aston Neighborhood Pleasure Club, Founders Brewing Company
Rendered Worthless/In The A.M./Dab Dads/Paper Lanterns, Mulligan's Pub
Asamu Johnson & the Associates of the Blues/Mike Howe Band: West Michigan Blues Society's The Road to Memphis, Billy's Lounge
Ty Beat/Prim/Swoop/Glitter Magik: Gettin' Live, Creston Brewery
Delilah DeWylde, Tip Top Deluxe Bar & Grill
Rawhide Johnson Band, One Trick Pony
Kyle Rasch: Grand River Folk Arts Society, Wealthy Theatre Annex
Toby Bresnahan (5 p.m.), Flanagan's Irish Pub
Brena, H.O.M.E. at The B.O.B.
Shawn Butzin/Monte Pride, Rocky's Bar and Grill
Discarnatus/Sekkusu/Attrition Cult, 741
Dixieland Jazz Trio, The Old Goat
Neil Gordon Trio, JW Marriott
Entourage, Rendezvous Lounge @ Amway Grand Plaza Hotel
Shawn Butzin/Monte Pride, Rocky's Bar & Grill
Lee Brice/Jimmie Allen/Dylan Schneider/Jon Langston/River Melcher: B93 Barn Party, DeltaPlex, Walker
Silverstiles, Bier Distillery, Belmont
John Shea Trio, Noto's Restaurant, Cascade
Drop 35, Nick Fink's, Comstock Park
Cole Hansen, Castle Brewing Co., Greenville
Fusion Rock Orchestra, LowellArts House Concerts, Lowell
Act Casual, Rockford Brewing Co., Rockford
Sonimanic, Rogue River Tavern, Rockford
Lee Brice/Jon Langston/Dylan Schneider/River Melcher: B93 Barn Party, DeltaPlex Arena, Walker
Oh Those Clowns, Woody's Press Box, Wyoming (Jan. 11-12)
Kyle Brown, Ridge Cider Co., Grant
Dean Allrick Jazz Piano, What Not Inn, Fennville
Dave & Connie D, Pub @ Saugatuck Brewing Co., Douglas
Dr. Andrew Le, Piano Concert, Jack H. Miller Center for Musical Arts, Hope College, Holland
Pretty Rage, Itty Bitty Bar, Holland
Mothers: Hope College Concert Series, Park Theatre, Holland
The Whiskey Charmers, Hops at 84 East, Holland
Natchez Trace, Trail Point Brewing Company, Holland
Hayes Griffin & Nate Roberts, Waverly Stone Gastropub, Holland
Nick, Wick's Park Bar & Grille, Saugatuck
Carter Lezman, Tripelroot, Zeeland
Tony Reynolds, Porto Bello, Grand Haven
Lepercons, Hennessy's Pub, Muskegon
Jesse Ray & the Carolina Catfish, Unruly Brewing, Muskegon
A Cappell-Off, Ceglarek Fine Arts Center, Allendale High School, Allendale
The Soul Syndicate/Rockstar, Gun Lake Casino, Wayland
Sweebe Nation, McDuff's Bar and Grille, Wayland
The Steve Pesch Band, Old Dog Tavern, Kalamazoo
Cullen Anderson, Potter's Lounge, Four Points Sheraton, Kalamazoo
Lovey Howl, Louie's Trophy House, Kalamazoo
DC-90, The Union Cabaret & Grille, Kalamazoo
Trixy Tang/Allie Garland & Awesome Sauce, JB's Whiskey Old Style Grill, Springfield
Blackthorn: Irish Pub Night, Franke Center for the Arts, Marshall
August, The Livery, Benton Harbor
Mysteria, Czar's 505, St. Joseph
The Way Down Wanderers: Gopherwood Concerts, Elks Lodge, Cadillac
Harmonious Wall, Dogwood Center for Performing Arts, Fremont
Sunday, Jan. 13
Donald Benjamin/Frank Pfaff/Melissa Dylan, Tip Top Deluxe Bar & Grill
Andreas Kapsalis, Creston Brewery
Wormfoot, 741
Greg Miller, Sunday Brunch (10 a.m.), JW Marriott
River North Jazz (11 a.m.), The Old Goat
The Bierkeller Boys (noon), New Holland Brewing's The Knickerbocker
Robin Connell & Jim Cooper (2 p.m.), Harmony Hall
Randy Marsh & Friends, SpeakEZ Lounge
Jack Leaver (noon), Cedar Springs Brewing Co., Cedar Springs
Dave Palmer, Sunday Afternoon Concert Series, Loutit District Library, Grand Haven
Charlie Jordan Trio, Waverly Stone Gastropub, Holland
Hayes Griffin & Nate Roberts, Salt of the Earth, Fennville
Kyle Brown, Hilliards Corner Lounge, Wayland
Nikita Mndoyants, Gilmore Rising Stars Series, Wellspring Theater, Kalamazoo
Big Trouble/Crossroads Resurrection: Winter Blues Fundraiser (3 p.m.), Kalamazoo Valley Blues Association, Shakespeare's Pub Lower Level, Kalamazoo
ON THE HORIZON
Monday, Jan. 14
BassBin: Gettoblaster, Billy's Lounge
John Shea, Rockwell Republic
Jazz Jam, What Not Inn, Fennville
Tuesday, Jan. 15
Michael Drost and Jordan Finn, The New Standard, The Grand Bar, Grand Haven
Wednesday, Jan. 16
Full Cord Bluegrass, Local Spins Wednesday @ SpeakEZ Lounge
Hannah Rose & the Gravestones, The Pyramid Scheme
River North Jazz (6 p.m.), The Old Goat
Michael Drost and Jordan Finn, The New Standard, The Grand Bar, Grand Haven
Ivan Akansiima, Mizu Sushi, Holland
Gabrial James, Gun Lake Casino, Wayland
Jesse Cook, Kalamazoo State Theatre
WMU Jazz Students, The Union Cabaret & Grille, Kalamazoo
Thursday, Jan. 17
Infected Mushroom/Randy Seidman/Frybread Power/BS, Elevation below The Intersection
Dixon's Violin/Drewphoria, Tip Top Deluxe Bar & Grill
Ben Stalets/Blank Mirror/Frank Pfaff, Mulligan's Pub
Robin Connell, One Trick Pony
Fiona Dickinson with Dan Fisher, Shane Trip, Ben Wiessenborn/Meghan Moe Beitiks, video: Concerts Under The Stars, Chaffee Planetarium, Grand Rapids Public Museum
Mike Frost Trio, Linear Restaurant
Jordan Hamilton, The Sovengaard
JMM Jazz. Noto's Restaurant, Cascade
Justin Wierenga, Rockford Brewing Company, Rockford
Nate Holley, Itty Bitty Bar, Holland
Steve Talaga Trio, Sandy Point Beach House, West Olive
Andy Frisinger, Grand Armory Brewing, Grand Haven
Red Tail Ring (seated performance), Bell's Eccentric Cafe, Kalamazoo
Friday, Jan. 18
Thunderstruck (AC/DC tribute)/Revelations (Iron Maiden tribute), 20 Monroe Live
Charly Bliss, The Mint under The Intersection
GR Soul Club: 7th Anniversary, The Pyramid Scheme
Newsboys United/Danny Gokey/Mandisa/Rend Collective/Ledger/NewSong/Hollyn/Pre-Jam Party: Ty Brasel/Manic Drive/Dan Bremnes/Stellar Kart/Adam Agee: Winter Jam 2019, Van Andel Arena
Twisted Pine/Lynn The Band, Tip Top Deluxe Bar & Grill
Charly Bliss, The Mint @ The Intersection
Dead Weight/Crooked Heart/Novice, Mulligan's Pub
Jimmie Stagger, Billy's Lounge
Guitar Up!, Creston Brewery
Grand Rapids Symphony, "Rhythm of the Dance," DeVos Performance Hall (Jan. 18-19)
Jedi Mind Trip, H.O.M.E. At The B.O.B.
Cooper/Connell Jazz Trio (5 p.m.), Harmony Hall
Entourage, Rendezvous Lounge @ Amway Grand Plaza Hotel
EZ Duhzit/Sekkusu/Attrition Cult 741
Jake Stevens, Flanagan's Irish Pub
17 Degrees South, Bier Distillery, Belmont
Jaded 8, Shots on the River, Belmont (Jan. 18-19)
El Brandino, Rockford Brewing Company, Rockford
Whiskey Bound, Woody's Press Box, Wyoming
In The Blue Jazz Ensemble Friday Night Jam, Village Inn Pizza Sports Bar & Grille 44th Street, Wyoming
SOLD OUT The 5 Browns: Great Performances Series, Hope College Concert Series, Jack H. Miller Center for Musical Arts, Concert Hall, Holland
John Sanger, Hops at 84 East, Holland
Decades, Itty Bitty Bar, Holland
Benjamin Woiwode, Our Brewing, Holland
Hannah Laine, Barrel Room @ Saugatuck Brewing Co., Douglas
Gabrial James, Tripelroot, Zeeland
Annagail & Michelle Hanks, Seven Steps Up, Spring Lake
Rusty Horse (Neil Young tribute), Unruly Brewing, Muskegon
Rick & Crystal Dutkiewicz, Hilliards Corner Lounge, Wayland
Crazy Mic, McDuff's Bar and Grille, Wayland
Jeff Mueller (5 p.m.), Louie's Trophy House, Kalamazoo
Megan Dooley, Final Gravity Brewing Company, Kalamazoo
Kalamazoo Symphony & Ian Greenlaw, baritone: Classics On Tap, Bell's Eccentric Cafe, Kalamazoo
Highsteppin' Playboys, Old Dog Tavern, Kalamazoo
Klexos, Papa Pete's, Kalamazoo
Allie Garland, JB's Whiskey Old Style Grill, Springfield
Cory Wong/Emily Browning, The Livery, Benton Harbor
Michigander: Live Music in the Yurt, The Little Fleet, Traverse City
Saturday, Jan. 19
Super Future/G-Bread/Sandose/Choff/Dreezstring: Samsara Showcase #3, The Stache inside The Intersection
Kar Pow/Hizen/Ghost Toast: Samsara Showcase #3, The Mint under The Intersection
Mega 80s, The Intersection
Hoom/Hell Hotline/The Fukushima Daisies/Dance Contraption: Local Showcase #29, The Pyramid Scheme
Juke Joint Hand-Me-Downs, One Trick Pony
Left Hand Link/Sex Wolves From Planet Death/Hypnotoad, Mulligan's Pub
The Hip Pocket, Billy's Lounge
Wayne Hancock/Stone Soup & the Broken Teeth, Tip Top Deluxe Bar & Grill
Isaac Ryder, New Holland Brewing's The Knickerbocker
Grand Rapids Symphony, "Rhythm of the Dance," DeVos Performance Hall (Jan. 18-19)
Grand Rapids Symphony, "Hansel & Gretel," DeVos Performance Hall
Drew Nelson & Mark Shrock: Grand River Folk Arts Society, Wealthy Theatre Annex
Corelocked, River City Saloon
Randy Marsh Trio, JW Marriott
Entourage, Rendezvous Lounge @ Amway Grand Plaza Hotel
Blackfront Ink/Kairos Auger, 741
Five Minutes Tardy, Flanagan's Irish Pub
Bucket o' Maybes, Ada Pour House Gastropub, Ada
Jaded 8, Shots on the River, Belmont (Jan. 18-19)
John Shea, Noto's, Cascade
Serita's Black Rose, LowellArts House Concerts, Lowell
Drop 35, Rogue River Tavern, Rockford
Overdrive Orchestra, Rockford Brewing Company, Rockford
Project 90, Woody's Press Box, Wyoming
Paradise Outlaw, Ridge Cider Co., Grant
Luke P, Wick's Park Bar & Grille, Saugatuck
Delilah DeWylde (Taste of the Lakeshore), A Cut Above Center, Saugatuck
El Brandino, Pub @ Saugatuck Brewing Co., Douglas
Dean Allrick Jazz Piano, What Not Inn, Fennville
Dunegrass, Tripelroot, Zeeland
All In, Itty Bitty Bar, Holland
The Eliminator Band (ZZ Top tribute), Park Theatre, Holland
Lynn The Band, Waverly Stone Gastropub, Holland
As Am I, Great Legs Winery Brewery Distillery, Holland
Bri Baron, Hops at 84 East, Holland
Tony Reynolds, Porto Bello, Grand Haven
In The Blue Jazz Ensemble, 18th Amendment Spirits Co., Muskegon
The Zannies/Short Hair Domestics/Brutes, Unruly Brewing Co., Muskegon
Gypsy Circus, Hennessy's Pub, Muskegon
Acoustic Shenanigans, McDuff's Bar and Grille, Wayland
Kalamazoo Symphony & Ian Greenlaw, baritone (3 p.m. & 8 p.m.): Classics Uncorked, Epic Center – Judy K. Jolliffe Theater, Kalamazoo
The Hip Replacements/Chili Pepper Songwriters (10 p.m.), Old Dog Tavern, Kalamazoo
Sexy Toxins/Crashing Cairo/Amaranth, Shakespeare's Lower Level, Kalamazoo
Jen Sygit/The Springtails, Bell's Eccentric Cafe, Kalamazoo
Andy Baker, Paw Paw Playhouse, Paw Paw
The Chicago Experience, Acorn Theater, Three Oaks
Bronte Fall, The Livery, Benton Harbor
Warrant, Little River Casino, Manistee
Laureates Of The Sphinx, Great Lakes Center for the Arts, Bay Harbor
Sunday, Jan. 20
Mike Frost & Mike Hyde (10 a.m.), Sunday Brunch, JW Marriott
River North Jazz Brunch (11 a.m.), The Old Goat
Robin Connell & Jim Cooper (2 p.m.), Harmony Hall
Randy Marsh & Friends, SpeakEZ Lounge
The Tube Socks/The Ryne Experience, Tip Top Deluxe Bar & Grill
Leaf/VanAcker (4 p.m.)/Patty Pershayla/Eric Engblade (7 p.m.): Songteller Sessions, Creston Brewery
Jimmie Stagger, Sunday Afternoon Live, Kent District Library, Cascade Branch
Jim Spalink (noon), Cedar Springs Brewing Co., Cedar Springs
Lew Russ (noon), Hudsonville Winery, Hudsonville
Gabrial James, Hilliards Corner Lounge, Wayland
Copyright 2018, Spins on Music LLC