February closes with We Were Promised Jetpacks, Symphony With Soul, Winter Delights, Dave Bruzza, Excision, The Go Rounds, a buzzed-about Rush tribute and more. And get details about a new concert series.
THE BIG LIST: Feb. 24-March 1
View an expanded list of upcoming shows at West Michigan venues at The REALLY Big List at Local Spins. Have concert listings you think deserve to be spotlighted? Email date, time, ticket prices, location and details to liz@localspins.com.
Support our coverage of
West Michigan's music scene
Scroll down to Thursday listings for this week's ticket giveaway.
---
MONDAY
MICHIGAN MONDAYS:
THE GO ROUNDS
When:
7:30 p.m.
Admission:
$5
Where:
Listening Room, Grand Rapids
The Go Rounds' most recent studio album, 2019's "Whatever You May Be," just won a WYCE Jammie Award for best alternative album of the year. And the psychedelic pop/rock band is already at work on its follow-up so fans attending Local Spins' intimate Michigan Mondays show at Listening Room on Monday night are liable to hear some new material.
The special appearance promises to show a side of Graham Parsons, Mike Savina, Adam Danis and Drew Tyner not often seen, with a mid-show interview hosted by Local Spins' John Sinkevics during which audience members will also get a chance to ask the band question. Get more details online at listeningroomgr.com. Read more about The Go Rounds here. Michigan Mondays is a monthly showcase of Michigan artists from outside the Grand Rapids area.
TUESDAY
CHRIS THILE
When:
7:30 p.m. Tuesday
Tickets:
SOLD OUT
Where:
St. Cecilia Music Center, Grand Rapids
To describe Chris Thile as a virtuoso musician might actually be selling him short. Yes, Thile is a world-class mandolinist who has helped propel bands such as Nickel Creek and Punch Brothers to international acclaim. But the Grammy Award-winning instrumentalist is also host of the popular radio show, "Live From Here," and is a master collaborator with a host of other artists.
He's released seven solo albums over the years, including his most recent, 2017's "Thanks for Listening." Get more information about this Acoustic Café Folk Series show at scmc-online.org.
WEDNESDAY
WE WERE PROMISED JETPACKS
When:
8 p.m. Wednesday
Tickets:
$16 advance, $18 day of show
Where:
The Pyramid Scheme, Grand Rapids
Scottish indie-rock/post-punk band We Were Promised Jetpacks brings its U.S. tour to Grand Rapids this week, the only Michigan stop on its current tour. The band has released four albums since 2009, including 2018's "The More I Sleep the Less I Dream."
Also performing on Wednesday night will be Slaughter Beach, Dog – a band led by Jake Ewald of the Philadelphia band Modern Baseball. Get info online at pyramidschemebar.com. Doors for this all-ages show open at 7 p.m.
LOCAL SPINS WEDNESDAY:
CATCH THE FISH – A RUSH TRIBUTE
When: 8 p.m. Wednesday
Admission: Free
Where: SpeakEZ Lounge, Grand Rapids
This might well be the most anticipated tribute show ever hosted by SpeakEZ Lounge for the Local Spins Wednesdays series. February's tribute month wraps up with a tribute to prog-rock's Rush, courtesy of Catch the Fish, which features West Michigan musicians Patty PerShayla (vocals, synthesizer), Paul Abel (bass, synthesizer), Dave Savage (guitar) and Neil Postema (drums). We're told the drum kit alone would make the late Neal Peart proud, and the band is not only paying homage to the revered percussionist but adding new Rush material to its 2020 set list. Expect everything from "The Spirit of Radio": to "La Villa Strangiato." In honor of Peart, by the way, donations will be collected for the Cancer Research Institute and SpeakEZ will donate 10 percent of food sales from that night to the cause.
.
Local Spins Wednesdays are presented by Local Spins, SpeakEZ Lounge, North Coast Guitar Company and WYCE, with Michigan beer specials on tap and free parking in the city lot kitty-corner from SpeakEZ on Monroe Avenue to the south, or in the Sixth Street Park lot to the north. Plenty of street parking, too. Admission to the show is free.
THURSDAY
FATOUMATA DIAWARA
When:
6 p.m. and 9 p.m. Thursday
Tickets:
$35
Where:
Listening Room, Grand Rapids
Singer-songwriter and guitarist Fatoumata Diawara is described as "one of the most vital standard-bearers of African music." The Mali native and France-based musician earned two Grammy Award nominations for best world music album for her 2018 release, "Fenfo (Something to Say)," and has also appeared in numerous feature films.
Her haunting, vibrant and rhythmic music is liable to light up Listening Room. She plays two shows on Wednesday night. Get tickets and details online here.

IRATION
When: 7 p.m. Thursday
Tickets: $25 advance, $30 day of show
Where: The Intersection, Grand Rapids
California sunshine reggae band Iration is in the midst of its "Winter Tour 2020," with Ballyhoo!, Iya Terra and The Ries Brothers also on the bill for this all-ages show. As Iration puts it, "Everyone brings a totally unique style and sound, and that's what we love to bring to our shows."
Iration released its self-titled sixth album in 2018, a recording that peaked at No. 2 on the Billboard Reggae Albums chart. Get tickets online at sectionlive.com.

RAUL MIDON
When:
7:30 p.m. Thursday
Tickets:
$20 advance, $25 day of show
Where:
St. Cecilia Music Center, Grand Rapids
TICKET GIVEAWAY: Congratulations to readers Kathy Freewind, Shane Bybee and Cindy Hammond. They were the first three readers to email john@localspins.com with "RAUL" in the message field and won a pair of tickets to Thursday's show. Check The Big List every week for your chance to win concert tickets.
This may be one of the year's hidden gems in terms of West Michigan concerts. Grammy-nominated artist Raul Midon comes to Grand Rapids to play St. Cecilia's Acoustic Café Folk Series after earning widespread kudos for his performances and for 10 studio albums that the Latin pop/jazz singer-songwriter has released as a solo artist. He's also collaborated with the likes of Herbie Hancock, Bill Withers and Stevie Wonder.
The blind guitarist's 2018 album, "If You Really Want," was nominated for best jazz vocal album at the 61st annual Grammy Awards. Get tickets and more information online at scmc-online.org.
JOSH TURNER
KARI LYNCH BAND
When:
8 p.m. Thursday
Tickets:
$35-$89
Where:
State Theatre, Kalamazoo
Nashville country artist Josh Turner had the biggest country hit of 2012 with "Time Is Love." The award-winning singer ("All Over Me," "Why Don't We Just Dance," "Your Man") also released a gospel music album, "I Serve a Savior," which not only soared to No. 41 on the Billboard 200 chart, but was No. 2 on the Top Country Albums and Christian Albums charts.
Opening the evening will be West Michigan-bred country singer Kari Lynch and her band, which released a new studio album, "The Other Side," in 2019. Get tickets and more information online here.
FRIDAY

EXCISION
When: 5:30 p.m. Friday
Tickets: $39.50-$49.50
Where: DeltaPlex Arena, Walker
Canadian electronic music producer and DJ Excision brings his tour to Grand Rapids – a show that claims to feature "a brand new visual experience: The Evolution." Joining the dubstep and drum-and-bass artist known for his elaborate shows will be Trampa, Dion Timmer b2b Dubloadz, PhaseOne, Wooli and Champagne Drip.
Get tickets for this concert online here. Doors for the all-ages show open at 5 p.m.
---
IN THE BIG LIST SPOTLIGHT
A new Grand Rapids concert series will debut with a three-band bill at S2S Studios on the North Side. "In The Neighborhood" concerts will feature local acts and traveling musicians spending time in GR. The first show in the series features three Grand Rapids acts: Wilderlove, The Blues Mary and Amy V.
"We're hoping this series will bring people together in a new and fresh way," said Joshua Kohns, Wilderlove guitarist and event organizer. "We're hoping to showcase a broad spectrum of local talent."
Pizza and coffee will be available from Pizza Parliament and Hijinx Coffee Co. at the events. Organizers hope to encourage collaboration and community among local and regionally touring artists.
IN THE NEIGHBORHOOD:
WILDERLOVE, THE BLUES MARY, AMY V.
When: 6:30 p.m. Friday
Tickets: $5
Where: S2S Studios, 3410 Plainfield Ave. NE, Grand Rapids
Doors open at 5:30 p.m. Friday for this all-ages show, with singer-songwriter Amy VanDyke performing at 6:30 p.m., The Blues Mary at 7:15 p.m. and Wilderlove at 8 p.m. Admission is $5 at the door. More details here.
---

DAVE BRUZZA:
UNSAFE AT ANY SPEED
When: 8 p.m. Friday
Tickets: $20 advance, $25 day of show
Where: Bell's Brewery Eccentric Café, Kalamazoo
Guitarist Dave Bruzza may best be known as a founding member of Kalamazoo-bred powerhouse Greensky Bluegrass, but he's also developed a robust solo career and as a collaborator whose "Unsafe at Any Speed" project has developed its own loyal and enthusiastic following.
He returns to Kalamazoo as part of late February tour, with Lyle Brewer, Dominic John Davis, Matt Rowland and Mike Shimmin in tow. Get tickets and details online at bellsbeer.com, where you can also get the scoop on Saturday's show with The North 41, Mighty Big Rig and Quantum Fleek.
PINK SKY ALBUM-RELEASE
JORDAN HAMILTON, FRED
When: 9 p.m. Friday
Tickets: $8 advance, $10 day of show
Where: The Pyramid Scheme, Grand Rapids
Grand Rapids electronic duo Pink Sky recently won a WYCE Jammie Award for best electronic album of the year for 2019's "Meditations I & II." Well, Ryan and Angelica Hay have a follow-up recording to unfurl for fans as they prepare to make their first trip to the mammoth South by Southwest music festival in Austin (where they'll play a Michigan House showcase).
The band's fourth LP, "Meditations Reworked," is being self-released and features remixes of tracks that star six different Michigan artists. FRED and Jordan Hamilton will also perform on Friday night. Get details online here. (Pink Sky and Basic Comfort also play Bell's Brewery Eccentric Café's "Locals on Draught" at 8:30 p.m. Thursday.)

THE FABULOUS VANS
FATHOM XIX, YOU & THEM
When:
9 p.m. Friday
Tickets:
$5
Where:
Tip Top Deluxe Bar & Grill, Grand Rapids
As The Fabulous Vans put it, they unleash "energetic, fun, up-tempo rock 'n' roll." With a mix of covers and originals, The Fabulous Vans (Sierra, Timmy, Ryan and Tyler) will pump up Tip Top Deluxe on Friday with help from Grand Rapids hard rock outfit Fathom XIX and post-hardcore band You and Them.
Also, tune in to Local Spins on WYCE (88.1 FM) at 11 a.m. Friday when The Fabulous Vans will be the special in-studio guests. Get details about the Tip Top show on the club's Facebook event page, where you can also get the lowdown on Saturday's "Jam for Bernie 2020," which will also feature The Fabulous Vans, FunkWagon, FlyLiteGemini and Great Lakes Feather.
SATURDAY
WINTER DELIGHTS FESTIVAL:
SIX APPEAL, JIGJAM
THE REMINDERS, BRYAN LUBECK
When:
1-10 p.m. Saturday
Tickets:
$30-$50 advance; $35-$60 day of show
Where:
The Mendel Center at Lake Michigan College, 1100 Yore Ave., Benton Harbor
This is a celebration of Leap Day unlike any other. The Mendel Center's Winter Delights Festival features live music on two stages, including sets by Six Appeal, a lively, award-winning a capella group that covers a wide range of songs; JigJam, an award-winning Irish quartet that melds traditional Irish music with bluegrass and Americana music; The Reminders, a soul/hip hop duo featuring Brussels native and emcee Big Samir and Queens-born singer/emcee Aja Black; and guitarist Bryan Lubeck, who delivers "high-energy, fiery Spanish guitar and smooth urban grooves," reflected in his jazzy, chart-topping adult contemporary album, "Tuscan Sky."
The day-long event also features craft beers, ciders, wines, food and an artistan market. Get tickets, directions and more details about this festival online at themendelcenter.com.
LEAP YEAR PARTY:
LYRICS BORN, LESPECIAL
TRIFOCAL, TOM DRONES
When:
7 p.m. Saturday
Tickets:
$10
Where:
Founders Brewing Co., Grand Rapids
Founders Brewing gets things started early this Saturday as a celebration of Leap Day – a party headlined by Tokyo native and California-bred Lyrics Born, an alternative hip hop artist who's released five studio albums since 2003 and is half of the duo Latryx, which also features Lateef the Truthspeaker.
Also on the bill for this bash will be New York "heavy future groove" act Lespecial, Kalamazoo's funk-rock-driven Trifocal and GR "psychedelic retro-electronic dance" artist Tom Drones. Get more info online at foundersbrewing.com. (By the way, Michigan's Stormy Chromer plays Founders' free show on Thursday night.)
BILLY STRINGS & TERRY BARBER
When:
7:30 p.m. Saturday
Tickets:
SOLD OUT
Where:
Ionia Theatre, 205 W. Main St., Ionia
After playing a sold-out New Year's Eve show at The Intersection with his touring band, Michigan-bred bluegrass phenom and national acoustic guitar star Billy Strings (William Apostol) pairs up with this dad for a series of intimate, sold-out Michigan shows – including concerts Thursday at Bay City's State Theatre and Friday at City Opera House in Traverse City.
This Saturday concert, billed as a "Family Strings" show, happens to take place in Apostol's hometown of Ionia and tickets for the event sold out within minutes. Expect a smile-filled night of jams and traditional tunes uncorked by dad and son. Details here.
SYMPHONY WITH SOUL:
TERENCE BLANCHARD
GRAND RAPIDS SYMPHONY
When:
8 p.m. Saturday
Tickets:
$18-$90
Where:
DeVos Performance Hall, Grand Rapids
Grammy Award-winning jazz trumpeter Terence Blanchard joins the Grand Rapids Symphony for its annual "Symphony With Soul" concert, with Blanchard's group The E-Collective also performing. (Blanchard has also worked regularly with filmmaker Spike Lee.)
Singer Quiana Lynell and the Grand Rapids Symphony Community Chorus will also be part of the show that will feature music from the films of Kasi Lemmons and LucasFilm. John Varineau will conduct the Symphony. Get details and ticket information online at grsymphony.org.
CHARLESTHEFIRST
When:
9 p.m. Saturday
Tickets:
$18 advance, $20 day of show
Where:
Elevation inside The Intersection, Grand Rapids
Dance and electronic music producer Charlesthefirst is described thus in his official bio: "Fusing his organic hip hop roots with lush and experimental electronic composition, Charlesthefirst has developed a danceable style steeped in dreaminess and psychedelia."
He'll play Elevation along with Lab Group and Supertask. Doors for this 17-and-older show open at 8 p.m. Get tickets here.
---
SUNDAY
FITZ & THE TANTRUMS
When:
8 p.m. Sunday
Tickets:
$35-$135
Where:
20 Monroe Live, Grand Rapids
Multi-platinum-selling Los Angeles pop and neo-soul group Fitz & The Tantrums ("MoneyGrabber," "The Walker," "HandClap") released their fourth studio album, "All the Feels," in September, featuring the singles "123456," "All the Feels" and "I Just Wanna Shine."
This is the band's only Michigan stop on its current North American tour.
Doors for this all-ages show open at 7 p.m. Get tickets and more details online here.
---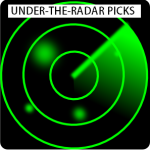 UNDER-THE-RADAR PICKS
Staff Notes GR playing a "Black History Concert" at Listening Room in Grand Rapids, 7:30 p.m. Tuesday, $20 – Comprised of 20 singers – including several who work for Grand Rapids Public Schools – Staff Notes GR is "living proof of the transformative power of music education" and will perform a special Black History Month concert at Listening Room.
Les Creatif playing the "Mardi Gras Soiree" at Creston Brewery in Grand Rapids, 4 p.m. Tuesday – Led by Dante Cope, the ever-inventive Grand Rapids ensemble Les Creatif fires up Fat Tuesday at Creston Brewery, which will also offer up homemade gumbo for dinner. (By the way, Y-Not and August play Creston at 9 p.m. Friday.)
Refused, Youth Code and Racetraitor playing The Intersection in Grand Rapids, 7:15 p.m. Wednesday, $30 advance, $35 day of show – Headlined by Swedish hardcore punk band Refused (which released its fifth album, "War Music," in 2019), this tour stop also features sets by Youth Code and Racetraitor. Doors open at 6 p.m. for this all-ages show.

Ethnic Heritage Ensemble playing Tip Top Deluxe Bar & Grill in Grand Rapids, 7 p.m. Thursday, $20 advance, $25 day of show
– Billed as showcasing "some of the finest and most accomplished improvisers in creative music," the Ethnic Heritage Ensemble led by Chicago percussionist Kahil El'Zabar has earned acclaim for its spiritual and Afro-futuristic jazz. Get tickets online here.
Steve Talaga Trio playing One Trick Pony in Grand Rapids, 8 p.m. Thursday, free – Grand Rapids pianist Steve Talaga covers the gamut, from jazz to pop to New Age and more. (Natchez Trace returns to One Trick on Saturday.)
Hamtramck Music Fest, Thursday-Saturday, various locations throughout Hamtramck, $15 weekend wristband – Michigan bands — 190 of them — play 24 different vanues, cafes and bars in Hamtramck during this festival. Get the lineup and more details online here.
Aaron Watson playing The Intersection in Grand Rapids, 7:30 p.m. Friday, $20 advance, $25 day of show – Country singer Aaron Watson brings his tour to The Intersection as part of this B93-sponsored show, with Madison Kozak also on the bill. Doors for this all-ages show open at 6:30 p.m.

The Crane Wives and Political Lizard playing Listening Room in Grand Rapids, 7:30 p.m. Friday, SOLD OUT
– It's not surprising that the Listening Room debut of Grand Rapids folk-rock heroes The Crane Wives would sell out quickly. The band remains one of the region's most popular live acts and is working on new material for an upcoming release. And Political Lizard is one of the region's fastest-emerging new folk/pop/indie-rock acts.
Marc E. Bassy playing The Stache inside The Intersection, 8 p.m. Friday, $22 advance, $25 day of show – Formerly a singer with pop's 2AM Club, San Francisco hip hop/pop singer-songwriter Marc E. Bassy brings his "PMD Tour" to West Michigan, with Gianni & Kyle also on the bill. Doors open at 7 p.m. for this all-ages show.
The Insiders Tom Petty Tribute playing Seven Steps Up in Spring Lake, 8 p.m. Friday, $22-$35 – Led by singer-songwriter and multi-instrumentalist Max Lockwood, Michigan's The Insiders has become one of the region's go-to Tom Petty tribute bands, unfurling engaging renditions of Tom Petty & The Heartbreakers' classics. This is a standing-room-only show at Seven Steps Up. Get tickets online here.
Pretoria, McWeakerton, Lost Magic playing Park Theatre at 248 S. River Ave. in Holland, 8 p.m. Friday, $8 advance, $12 day of show – Grand Rapids rock bands Pretoria and McWeakerton, along with Holland grunge and punk-rock band Lost Magic pump up Park Theatre on a Friday night. Doors open at 7 p.m.
Almost Honest, The Jackpine Snag and Grave Next Door playing Mulligan's Pub in Grand Rapids, 10 p.m. Friday, free – Heavy music rules the night with this show starring the West Michigan bands Almost Honest, The Jackpine Slag and Grave Next Door. (Mulligan's follows this on Saturday with Bleed the Water, Tweeg & The Bounders and Crossing Bard.)
Mail Order Monsters and Free Hat playing The Livery in Benton Harbor, 8:30 p.m. Saturday, $10 suggested donation – Inventive Grand Rapids rock band Free Hat and Mail Order Monsters (which creates electronic music using Commodore 64 computers) fire up The Livery on Leap Day.
DJ Omega Supreme, Jodi Dro and DJ R2C2 playing Billy's Lounge in Grand Rapids, 9:30 p.m. Saturday, $10 – A Saturday night party featuring hip hop, R&B, house music and more.
Michael Beauchamp and Kaitlin Rose playing Salt of the Earth, 114 E. Main St., Fennville, 6 p.m. Sunday, $20 – Indie-folk artists Michael Beauchamp (Red Tail Ring) and Kaitlin Rose each has impressed audiences and critics separately with their fetching music. Call 269-561-7258 for reservations.
---
THE REALLY BIG LIST PLUS SHOWS ON THE HORIZON
Monday, Feb. 24
The Go Rounds: Local Spins' Michigan Mondays, Listening Room, Studio Park
The Ryne Experience/Short Panic/Sunpaper, Tip Top Deluxe Bar & Grill
BassBin: Sloth/Binx/Aussboss, Billy's Lounge
John Shea, Rockwell Republic
Emiliee & Kate: The Crane Wives Duo, Live in The Yurt, Traverse City
Tuesday, Feb. 25
Staff Notes GR: Black History Concert, Listening Room, Studio Park
SOLD OUT Chris Thile, Acoustic Cafe Folk Series, St. Cecilia Music Center
Les Creatif, Mardi Gras, Creston Brewery (6:45 p.m.)
Walt Gutowski & the Bridge Street Trio, Fratelli's Kitchen + Bar
Sandra Effert/Sierra Skye Baker, The Paddock Place
Circling Shannon, Sacred Springs
Dennie Middleton, JT's Pizza & Spirits, Cascade
In The Blue Jazz, Broad Leaf Brewery, Kentwood (Feb. 25-26)
Damn Handsome Devil Devon Yeider, The Union Cabaret & Grille, Kalamazoo
Ethan Martin/Aiden Harmon/Drew Deur, O'Duffy's Pub, Kalamazoo
Wednesday, Feb. 26
Catch The Fish (Rush tribute), Local Spins Wednesday, SpeakEZ Lounge
Refused/Youth Code/Racetraitor, The Intersection
We Were Promised Jetpacks/Slaughter Beach/Dog, The Pyramid Scheme
Alternative Music Night, Tip Top Deluxe Bar & Grill
Fred Knapp & Friends, The Old Goat
Tom Hagen Trio featuring Rick Reuther, Noto's, Cascade
Flatland Grip, Cedar Springs Brewing, Cedar Springs
In The Blue Jazz, Broad Leaf Brewery, Kentwood (Feb. 25-26)
Drum Hang, Third Coast Recording Company, Grand Haven
Thursday, Feb. 27
Fatoumata Diawara (6 p.m. & 9 p.m.), Listening Room, Studio Park
Elijah Russ/Danielle Cosby: WYCE's GR Live (noon), Listening Room, Studio Park
Stormy Chromer, Founders Brewing Company
Raoul Midón, Acoustic Cafe Folk Series, St. Cecilia Music Center
Iration/Ballyhoo!/Iya Terra/The Ries Brothers, The Intersection
Ill Gates/Diesel/KiN/S'Moores, The Stache @ The Intersection
Steve Talaga Trio, One Trick Pony
Ethnic Heritage Ensemble, Tip Top Deluxe Bar & Grill
The Danger Code/The Ryne Experience/Children of Set/Short Panic, Mulligan's Pub
Seth Beck: Concerts Under The Stars, Grand Rapids Public Museum
Raphaël Feuillâtre: GRCC International Guitar Series, Albert P. Smith Music Center, Linn Maxwell Keller Recital Hall
Mary Rademacher Reed & Friends, Ganders at The Hilton
Scheer Bliss, Euro Bistro, Cascade
Jim Spalink, Rockford Brewing Company, Rockford
Colt Snuffer & the Dead Horsemen, Unruly Brewing, Muskegon
In The Blue, Sandy Point Beach House, West Olive
Andy Frisinger & the Priaparus Effect, Grand Armory Brewing, Grand Haven
The Found Innocents, Big Lake Brewing, Holland
Olivia & the Frenchtown Playboys, Park Theatre, Holland
Josh Turner/Kari Lynch Band, Kalamazoo State Theatre, Kalamazoo
Kazuki Takamura, The Union Cabaret & Grille, Kalamazoo
Pink Sky/Basic Comfort, Bell's Eccentric Café, Kalamazoo
Billy Strings & Terry Barber, State Theatre, Bay City
Friday, Feb. 28
SOLD OUT The Crane Wives/Political Lizard, Listening Room @ Studio Park
Aaron Watson, The Intersection
Marc E. Bassy/Gianni & Kyle, The Stache @ The Intersection
Pink Sky (album release)/Fred and Jordan Hamilton, The Pyramid Scheme
The Fabulous Vans/Fathom XIX/You & Them, Tip Top Deluxe Bar & Grill
Almost Honest/The Jackpine Snag/Grave Next Door, Mulligan's Pub
Grand Rapids Soul Club, Billy's Lounge
Innuendo, Garage Bar & Grill
Y-Not/August, Creston Brewery
Faded Blue, River City Saloon
Right Side Up, Bobarino's At The B.O.B.
Mike McIntosh, Bob's Brewery At The B.O.B.
Feel Good, H.O.M.E. At The B.O.B.
Todd Michael Band, Twisted Bull (Feb. 28-29)
Kent Philharmonic Orchestra: Ludwig van Beethoven's 250th Anniversary, Royce Auditorium, St. Cecilia Music Center
Union Guns, Log Cabin (Feb. 28-29)
John Shea, The Rendezvous, Amway Grand Plaza Hotel
Jersey Pete & Java Joe Gippers Bar & Restaurant
El Regreso de Conjunto Atardecer/Sentido de Tierra Caliente, Agave Sports Lounge & Restaurant
Brena, Shots on the River, Belmont
Andrews String Band, Bier Distillery, Comstock Park
Silent Bark, Caledonia Family Tavern, Caledonia
Dueling Pianos, The Fairway of Kent County, Lowell
Everett Domeier, Bostwick Lake Inn, Rockford
Melophobix, Rockford Brewing Company, Rockford
The Evolution/Trampa/Dion Timmer b2b Dubloadz/Wooli/PhaseOne/Champagne Drip, Deltaplex Arena, Walker
Side FX, Woody's Press Box, Wyoming (Feb. 28-29)
That Beatles Thing, Alley Door Club @ Frauenthal Center, Muskegon
Nate Dill, 18th Amendment Spirits Co., Muskegon
JGJ Band, Unruly Brewing Co., Muskegon
Rick Burkholder, The Kirby House, Grand Haven
Tony Reynolds, Porto Bello, Grand Haven
The Bootstrap Boys, Grand Armory Brewing, Grand Haven
The Insiders (Tom Petty tribute), Seven Steps Up, Spring Lake
Elijah Russ, Hops at 84 East, Holland
Drew Behringer, Our Brewing Co., Holland
Invasion Band, Itty Bitty Bar, Holland
Pretoria/McWeakerton/Lost Magic, Park Theatre, Holland
Eyeliner for All, Our Brewing, Holland
Jess & Jesse, New Holland Brewing's Pub on 8th, Holland
The Reminders, Saugatuck Center for the Arts, Saugatuck
KaR Tunes, Saugatuck Brewing Company, Douglas
Vertical Smile, McDuff's Bar & Grill, Wayland
The Williams Family, Hilliards Corner Lounge, Wayland (Feb. 28-29)
Jack Leaver/Rockstar, Gun Lake Casino, Wayland
Double Strung/Carrie & the McFerrinheits, Old Dog Tavern, Kalamazoo
Dave Bruzza, Bell's Eccentric Café, Kalamazoo
Jeff Mueller (5 p.m.), Louie's Trophy House, Kalamazoo
The 1985, Shakespeare's Pub, Kalamazoo
Lipstick Jodi, The Union Cabaret & Grille, Kalamazoo
Out of Favor Boys, Webster's Prime at the Radisson, Kalamazoo
Apollo5, Prince of Peace Lutheran Church, Portage
The Beach Boys, Firekeepers Casino, Battle Creek
Duffield-Caron Project, Amore Restaurant, Paw Paw
Corky Siegel & Ernie Watts/Kaylan Pathak, Acorn Theater, Three Oaks
Mysteria, Czar's 505, St. Joseph
The Ivy Ford Band, The Gem Theater, St. Louis
Up North Big Band, Red Sky Stage, Bay Harbor
Billy Strings & Terry Barber, City Opera House, Traverse City
Saturday, Feb. 29
Lyrics Born/lespecial/Trifocal, Founders Brewing Co.
Natchez Trace, One Trick Pony
CharlestheFirst/Lab Group/Super Task, Elevation @ The Intersection
FunkWagon/FlyLightGemini/The Fabulous Vans/Great Lakes Feather: Jam for Bernie 2020, Tip Top Deluxe Bar & Grill
Sweet Diezel Jenkins, H.O.M.E. At The B.O.B.
Bleed The Water/Tweeg and the Bounders/Crossing Bard, Mulligan's Pub
DJ Omega Supreme & Friends, Billy's Lounge
Kevin Schaffer, Garage Bar & Grill
Grand Rapids Symphony/Terence Blanchard, jazz trumpet, "Symphony with Soul," DeVos Performance Hall
Blue Jay Bridge, River City Saloon
Todd Michael Band, Twisted Bull (Feb. 28-29)
The Bootstrap Boys/Ernie Clark & the Magnificent Bastards, The Iron Well
Tweed & Dixie, Back Forty Saloon
Union Guns, Log Cabin (Feb. 28-29)
Joseph Henry, Quinn & Tuite's Irish Pub
Sonimanic, Shots on the River, Belmont
The Brass Horizon (single release party), EB Coffee & Pub, Caledonia
The Moonrays, The Cedar Lounge, Cannonsburg
John Shea, Noto's, Cascade
Dueling Pianos, Castle Brewing, Greenville
Billy Strings & Terry Barber, Ionia Theatre, Ionia
Chain of Lakes/Patty Pershayla, Gallery Concerts, Lowell Arts, Lowell
Hazy Past, Rockford Brewing Company, Rockford
Saving Rhonda, Rogue River Tavern, Rockford
Side FX, Woody's Press Box, Wyoming
Decades, Wicks Park Bar & Grill, Saugatuck
Conrad Shock + The Noise, Saugatuck Brewing Company, Douglas
In The Blue, Waypost Brewing Company, Fennville
Delilah DeWylde, Tripelroot, Holland
The Rock Show (Journey tribute), Park Theatre, Holland
Rebekah Rhys, Hops at 84 East, Holland
Left Paul Trio, Itty Bitty Bar, Holland
Tomas Esparza Blues Band, Great Legs Winery Brewery Distillery, Holland
Borrowed Time, The Kirby House, Grand Haven
Tim Johnson and Co., Porto Bello, Grand Haven
Overdrive Orchestra, Grand Armory Brewing, Grand Haven
The Buster Blues Band, Hennessy's Pub, Muskegon
Brother Adams, Unruly Brewing Co., Muskegon
Kindred, Smash Wine Bar & Bistro, Muskegon
The Kreellers, The Playhouse at White Lake, Whitehall
Acoustic Shenanigans, McDuff's Bar & Grill, Wayland
The Williams Family, Hilliards Corner Lounge, Wayland (Feb. 28-29)
Project 90/Rockstar, Gun Lake Casino, Wayland
Invasion Band & Tony Thompson, Liquid Note Brewing, Otsego
Duffield-Caron Project (5 p.m.)/Guitar Up!/OCD-C (9 p.m.), Old Dog Tavern, Kalamazoo
Angelic Root/Panther/The Bass Brothers/RVAR/Switch b2b Baby Faced Garski Papa Pete's, Kalamazoo
Lexi Adams, Saugatuck Brewing, Kalamazoo
The Big Love Band, The Union Cabaret & Grille, Kalamazoo
The North 41, Bell's Eccentric Café, Kalamazoo
Nick Bell Band, Acorn Theater, Three Oaks
Bryan Lubeck/The Reminders/JigJam/Six Appeal: Winter Delights Festival, The Mendel Center @ Lake Michigan College, Benton Harbor
Free Hat/Mail Order Monsters, The Livery, Benton Harbor
Sunday, March 1
Fitz and the Tantrums, 20 Monroe Live
Decades, Billy's Lounge
Toby Bresnahan (noon), Cedar Springs Brewing, Cedar Springs
Michael Beauchamp/Kaitlin Rose, Salt of the Earth, Fennville
Seventh Son Blues Jam, Old Dog Tavern, Kalamazoo
SOLD OUT Billy Strings & Terry Barber, The Ark, Ann Arbor
ON THE HORIZON
Monday, March 2
Liquid Thickness/Sabbatical Bob/Violet Sol, Tip Top Deluxe Bar & Grill
Family Day (Kids' Food Basket benefit), Quinn & Tuite's Irish Pub
BassBin: Silence/Hibiki, Billy's Lounge
Drum Tao, Miller Auditorium, Kalamazoo
Tuesday, March 3
Serita's Black Rose, JT's Pizza & Spirits, Cascade
Dylan Tolbert, Hops at 84 East, Holland
Damn Handsome Devil Devon Yeider, The Union Cabaret & Grille, Kalamazoo
The Travelin' McCourys, The Livery, Benton Harbor
Wednesday, March 4
Distant Stars: Local Spins Wednesday, SpeakEZ Lounge
Railroad Earth/Old Salt Union, The Intersection
Bloodshot Bill, Tip Top Deluxe Bar & Grill
Shane Tripp, Harmony Hall
Kaitlyn Zittel, Cedar Springs Brewing, Cedar Springs
Whiskey Before Breakfast, O'Duffy's Pub, Kalamazoo
Thursday, March 5
The Mattson 2, Founders Brewing Company
Distant Stars/The Scott Pellegrom Trio, Tip Top Deluxe Bar & Grill
Luciana Souza: Jazz Series, St. Cecilia Music Center
Edge of Midnight, One Trick Pony
Casey Donahew, Elevation @ The Intersection
Ray Townsend, New Holland Brewing's The Knickerbocker
Cole Hansen, Rockford Brewing Company, Rockford
The Frenchtown Playboys, Big Lake Brewing, Holland
Steve Talaga Trio, Sandy Point Beach House, West Olive
Crystal Bowersox, Seven Steps Up, Spring Lake (March 5-6)
The Brandino Extravaganza, Liquid Note Brewing, Otsego
Hayes Carll, Bell's Eccentric Café, Kalamazoo
Newberry & Verch, The Sandbox Listening Room at Kal-Tone Musical Instrument Company, Kalamazoo
The Accidentals, The Old Art Building, Leland
Friday, March 6
Wreking Crue (Motley Crue tribute), 20 Monroe Live
Pigeons Playing Ping Pong/Goose, The Intersection
Kathleen & the Bridge Street Band, Billy's Lounge
Feeding Grizzlies/Adaboy!/The Blue Pines, Mulligan's Pub
Cheap Dates, Bobarino's At The B.O.B.
Drew Behringer, Bob's Brewery At The B.O.B.
The Rock Show, H.O.M.E. At The B.O.B.
Whiskey Fixx, Twisted Bull (March 6-7)
Union Guns, Back Forty Saloon (March 6-7)
Silent Bark, Grand Woods Lounge
Skybourne, River City Saloon
Ritch Henderson/Christian Dawson, The Iron Well
Thirsty Perch Blues Band, The Fairway of Kent County, Lowell
Chris Clayton, Bostwick Lake Inn, Rockford
The Moonrays, Rockford Brewing Company, Rockford
Last Call Band, Lake Michigan Sports Bar, Walker
Double Wide Ride, Woody's Press Box, Wyoming
Chirp/Trifocal, Unruly Brewing Co., Muskegon
Crystal Bowersox, Seven Steps Up, Spring Lake (March 5-6)
Rachel & Matt of Lighting Matches, Grand Armory Brewing, Grand Haven
JMM Jazz, Porto Bello, Grand Haven
Vegas McGraw (Tim McGraw tribute), Park Theatre, Holland
Easy River Band, Itty Bitty Bar, Holland
Drew Behringer, Curragh Holland, Hollland
Dale Wicks, Tripelroot, Zeeland
Toby Bresnahan, Hilliards Corner Lounge, Wayland
DC-90, M-89 Bar & Grill, Otsego (March 6-7)
The Accidentals, Bell's Eccentric Café, Kalamazoo
Jeff Mueller (5 p.m.), Louie's Trophy House, Kalamazoo
Doll Skin/Fame On Fire/Flashing Lights, The Music Factory, Battle Creek
Allie Garland, JB's Whiskey Old Style Grill, Springfield
Dan Navarro/Joe George, Acorn Theater, Three Oaks
The Legal Immigrants, The Livery, Benton Harbor
Daniel Kelley/Frederick Johnson: Shakespeare In Jazz, Dogwood Center for Performing Arts, Fremont
Escaping Pavement, Mitten Bar, Ludington
Saturday, March 7
Robin Connell Jazz Trio with Mary Rademacher Reed, Listening Room, Studio Park
Alex Williams, The Stache @ The Intersection
Shiba San/Gettoblaster/Faren Strnad/S.P. Chase, Elevation @ The Intersection
Kendall Street Company, Founders Brewing Company
The Hill People, One Trick Pony
Divided They Fall/Inner Itch/Northside, Mulligan's Pub
Overdrive Orchestra/The United Everywhere/Baccano, Tip Top Deluxe Bar & Grill
Sonimatic, H.O.M.E. At The B.O.B.
Whiskey Fixx, Twisted Bull (March 6-7)
Union Guns, Back Forty Saloon (March 6-7)
Jaerv: Swedish American Heritage Society of West Michigan, Covenant Fine Arts Center, Calvin University
Lit Up Rock, River City Saloon
Jarrett Holtslag (5 p.m.), Sacred Springs
Barenaked 90s, Castle Brewing, Greenville
Blue Water Ramblers, Gallery Concerts, Lowell Arts, Lowell
Conestoga, Rogue River Tavern, Rockford
Bohemina Rhapsody Sing Along, The Playhouse at White Lake, Whitehall
The Jetts, The Kirby House, Grand Haven
Tony Reynolds, Porto Bello, Grand Haven
FlyLiteGemini, Grand Armory Brewing, Grand Haven
Seth Glier, Seven Steps Up, Spring Lake
Chirp/Brother Adams/Pozzetronics, Park Theatre, Holland
Cowboy Junkies, Saugatuck Center for the Arts, Saugatuck
DC-90, M-89 Bar & Grill, Otsego (March 6-7)
Kalamazoo Symphony Orchestra, Miller Auditorium, Kalamazoo
Scotty McCreery, Kalamazoo State Theatre, Kalamazoo
Kyle Jennings, Old Dog Tavern, Kalamazoo
Trapped On Mars, The Union Cabaret & Grille, Kalamazoo
Trifocal/Stormy Chromer/Biomassive, Bell's Eccentric Café, Kalamazoo
The Grass Roots, Acorn Theater, Three Oaks
Erin Zindle & The Ragbirds, The Livery, Benton Harbor
Ashley Daneman: Foundry Hall Presents, South Haven Center for the Arts, South Haven
Sunday, March 8
DaBaby/Lil Durk, Van Andel Arena
We Came As Romans/The Devil Wears Prada/Gideon/Dayseeker, The Intersection
Gaelic Storm, Elevation @ The Intersection
Kathleen & the Bridge Street Band, Billy's Lounge
Debra Perry & Majestic Praise, Kent District Library Cascade Branch, Cascade
An Dro (noon), Cedar Springs Brewing, Cedar Springs
GOTAK, (2 p.m.), Loutit District Library, Grand Haven
Chris Trapper, Seven Steps Up, Spring Lake
Bob Milne, Hempy Keyboard Series, Saugatuck Center for the Arts, Saugatuck
Steel City Rovers, Salt of the Earth, Fennville
Cricket Creek (3 p.m.)/Crossroads The Resurrection (5 p.m.): Kalamazoo Valley Blues Association Festival Fund-raiser, Shakespeare's Pub, Kalamazoo
Howard Jones Acoustic Trio, Acorn Theater, Three Oaks
Shakespeare in Jazz: Daniel Kelley/Frederick Johnson, Dogwood Center for Performing Arts, Fremont
Copyright 2020, Spins on Music LLC