We Came As Romans, Red Elvises, Sweet Water Warblers, Da Baby, Brit Floyd and Record Store Day also fire up the second week of April. And browse the Under-the-Radar Picks.
THE BIG LIST: April 8-14
For an expanded list of upcoming shows at West Michigan venues, check out The REALLY Big List at Local Spins.
Support our coverage of
West Michigan's music scene
Have concert listings you think deserve to be spotlighted? Email date, time, ticket prices, location and details to liz@localspins.com.
To be included in our Big List of Michigan Music Festivals or outdoor summer concert series, send email to liz@localspins.com with the pertinent details.
TUESDAY
KNOCKED LOOSE
THE ACACIA STRAIN
When: 6 p.m. Tuesday
Tickets: $20 advance, $25 day of show
Where: Elevation inside The Intersection, Grand Rapids
Kentucky hardcore band Knocked Loose will headline this stacked bill following their latest EP release "Mistakes Like Fractures." Also on the bill will be The Acacia Strain, Harm's Way, Sanction and Higher Power, and all five bands bring a totally different sound to the heavy scene.
Doors for this all-ages show open at 5:30 and tickets can be found here.
WEDNESDAY
TESLA THE BAND
TOM FULLER
When: 7:30 p.m. Wednesday
Tickets: $49.50 – $125
Where: 20 Monroe Live, Grand Rapids
Grand Rapids is one stop for Tesla The Band as it completes a USA tour for the recently released album "Shock." The revered rock band will be hitting the city with some classic songs such as "Modern Cowboy" and "Caught in a Dream."
Opening for the band is rock singer-songwriter Tom Fuller. Doors open at 6:30 p.m. for this all-ages show with tickets available online here.
LOCAL SPINS WEDNESDAYS:
MORGAN FOSTER & MIKE MAIMONE
When: 8 p.m. Wednesday
Admission: Free
Where: SpeakEZ Lounge, Grand Rapids
It's the SpeakEZ Lounge debut of Foster and Maimone: Morgan Foster of Grand Rapids' Foster and Mike Maimone of Chicago's Mutts for a night that's part rock, part folk. Morgan and Mike first met on the open-mic circuit in Chicago. Several records from both of them, both solo and with their bands, loads of late nights, and a few moves later, they're taking the stage once again together in Morgan's new hometown. Come out for passionate, thoughtful and fun original songs, as well as covers to hopefully usher in spring for real.
Local Spins Wednesdays are presented by Local Spins, SpeakEZ Lounge, Perrin Brewing and WYCE, with free parking in the small city lot kitty-corner from SpeakEZ just to the south on Monroe Avenue NW or the Sixth Street Park lot just to the north of SpeakEZ Lounge.
THURSDAY
IGOR AND RED ELVISES
When: 7 p.m. Thursday
Tickets: $15
Where: Tip Top Deluxe Bar & Grill, Grand Rapids
Get ready for conga lines, unbridled stage energy covering a dizzying set of genres and a rock 'n' roll party unlike any other. Yes, Russian-American Igor Yuzov and Red Elvises are coming back to Grand Rapids and revving up their "home club," the Tip Top Deluxe, for a night of surf, rockabilly, funk, folk-rock and more.
Get tickets for this 21-and-older event online here.
ASLEEP AT THE WHEEL
When: 7:30 p.m. Thursday
Tickets: $38-$43
Where: St. Cecilia Music Center, Grand Rapids
Austin-based western swing band Asleep at the Wheel lays its cowboy hats in Grand Rapids, touring behind its 2018 album, "New Routes." The Grammy-award winning band has been making tracks and keeping western swing alive for more than 48 years, constantly reinventing the "Wheel" with its freewheeling and crispy union of original songs and cover materials.
Although band members have changed throughout Asleep at the Wheel's life, current members Ray Benson, Katie Shore, Dave Sanger, Eddie Rivers, Dennis Ludiker, Josh Hoag, Connor Forsyth and Jay Reynolds keeps the band rolling, introducing fresh pleasant sounds that makes them relevant to every new generation. More information and tickets can be found here.
FRIDAY
TANYA TUCKER
CURTIS BRALY
When: 7:30 p.m. Friday
Tickets: $24-$68
Where: Kalamazoo State Theatre, Kalamazoo
A defining voice in country music and a modern-day legend, the inspiring, chart-topping Tanya Tucker has recorded 10 No. 1 hits and 40 Top 10 songs over the span of her five-decade career. Dubbed as "the original bad girl of country music," the ever-edgy Tucker is known for such smash hits as "Delta Dawn," "Two Sparrows in a Hurricane," "It's a Little Too Late" and "Trouble." She returns to the State Theatre Friday with emerging country artist Curtis Braly in tow.
Military discount tickets are available for $24. General reserved seating starts at $48. More information and tickets for the show can be found at kazoostate.com.
GUSTER
SAINTSENECA
When: 8 p.m. Friday
Tickets: $30 advance, $35 day of sale
Where: The Intersection, Grand Rapids
Guster has never been a band clamoring for the spotlight, but they've built quite a fan base over the years, attracting many listeners to the jangling pop hooks and tender sweetness that have become hallmarks of its sound. The band has been on tour following the release of its eighth studio album "Look Alive" in January. Guster will be joined by Saintseneca of Columbus, Ohio, a folk-rock outfit anchored by singer-songwriter and multi-instrumentalist Zac Little.
Tickets can be bought on The Intersection's website.
PERT NEAR SANDSTONE
THEM COULEE BOYS
When: 9 p.m. Friday
Tickets: $12 advance, $15 day of show
Where: The Livery, Benton Harbor
Minneapolis-based, foot-stomping bluegrass act Pert Near Sandstone has set out on its annual "Road to Blue Ox," its own fifth-year Northern Wisconsin festival that brings in top national touring acts from all across the country each June.
Among the handful of stops the band will make in advance of the festival, one not to miss will be in Benton Harbor this Friday night. Pert Near is bringing along uplifting Americana act Them Coulee Boys, "a bluegrass band with drums" that is being produced by Dave Simonett of Trampled by Turtles and mixes in a little bit of punk and rock & roll, and will no doubt get the crowd fired up for the headliners. Visit www.LiveryBrew.com for more information and tickets.
SATURDAY
RECORD STORE DAY
When: Throughout the day Saturday
Admission: Free (or whatever you're willing to spend on groovy releases)
Where: Record stores across West Michigan
Record Store Day is unlike any other music-related event – a real tribute to the independent record shops across the United States which continue to carry the torch for vinyl, CDs and all kinds of special releases that find their way into record bins on Saturday.
And many of these stores in West Michigan will also feature live music and/or DJs to further engage shoppers and record devotees, including The Corner Record Shop in Grandville (with performances from 11:30 a.m. to 6 p.m. Saturday), Vertigo Music in Grand Rapids (with DJs all day), Dodds Record Shop in Grand Rapids, Satellite Records and Green Light Music in Kalamazoo, and many more. Get the full lowdown, story and schedules later this week at Local Spins.
JAKE'S MUSIC FESTIVAL:
THE AUTUMNATIC
BARREL BONES
CABILDO
When: 6 p.m. Saturday
Tickets: $10, $25 VIP
Where: Elevation inside The Intersection, Grand Rapids
LOCAL SPINS TICKET GIVEAWAY: Congratulations to reader Kaitlin Cassell. She was the first person to email john@localspins.com with "JAKE'S" in the message field and won a pair of tickets to Saturday's festival. Check The Big List every week for your chance to win concert tickets.
It's back for the 15th year: Jake's Music Festival, which not only raises money for the Juvenile Diabetes Research Foundation, but also showcases West Michigan bands.
This year's event will include sets by The Autumnatic, Barrel Bones, Cabildo, Stone Soup & The Broken Teeth, The 5, Gilded Revolutions Project and DJ SYLX, plus a silent auction, art by Sarah Jean Anderson and cake from Connie's Cakes. And there will be an after-party in The Mint.
LA DISPUTE
When: 9 p.m. Saturday
Tickets: SOLD OUT
Where: The Pyramid Scheme, Grand Rapids
Not surprising that this show celebrating the 8th anniversary of The Pyramid Scheme would sell out so quickly. After all, La Dispute is a local hero extraordinaire when it comes to the hardcore music scene, having traversed the globe and spread its "wide stylistic net" to fans everywhere. And the bans has a brand new album, "Panorama," too.
Also on the bill for this rocking, celebratory show: Gouge Away and Slow Mass.
ROBIN TROWER
When: 8 p.m. Saturday
Tickets: $29.50-$75
Where: 20 Monroe Live, Grand Rapids
To say he's a guitar legend would probably be an understatement. British guitarist Robin Trower first made waves with Procol Harum, then made an international splash with his 1974 album, "Bridge of Sighs." The musician continues to record and tour (releasing "Coming Closer to the Day" last month).
Catch this soulful and bluesy rocker on his current U.S. tour. Tickets for this all-ages show available online at 20monroelive.com.
THE SWEET WATER WARBLERS
When: 8 p.m. Saturday
Tickets: $15 advance, $20 day of show
Where: The Livery, Benton Harbor
When: 8 p.m. Sunday
Tickets: SOLD OUT
Where: Seven Steps Up, Spring Lake
Put together three of Michigan's most harmonious and awe-inspiring songbirds and you've got a trio that will fill your heart with magic and set your soul on fire. The Sweet Water Warblers' May Erlewine, Racheal Davis and Lindsay Lou Rilko have each been busy heading down their own successful career paths, but when they take a time-out from their solo careers to come together as one, it's something not to be missed.
The trio has four Michigan dates scheduled for this week, including Thursday in Ferndale and Friday in East Lansing, as well as the two West Michigan shows. Visit www.LiveryBrew.com for more information and tickets for Saturday's show.
SUNDAY
BEATLES vs THE STONES
When: 7 p.m. Sunday
Tickets: $35-$55
Where: Kalamazoo State Theatre, Kalamazoo
It's a bloody old debate, but which one of England's all-time finest acts truly is the finest? And how does one even begin to judge? Toss the chart successes and financial records aside and come to your own conclusion as your night gets filled with the best from both bands when Rolling Stones' tribute act Satisfaction and The Beatles' tribute band Abbey Road perform hit after hit at the State Theatre Sunday night.
And if you don't feel like choosing, just sing along and get lost in the groove. After all, music isn't supposed to be a competition anyhow right? More information and tickets for the show can be found at kazoostate.com.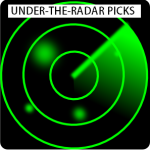 UNDER-THE-RADAR PICKS
Static Apparatus playing at Tip Top Deluxe Bar & Grill in Grand Rapids 9 p.m. Monday, free — Improvisational rock band from southwest Michigan will play a free 21-and-older show.
Rachel Curtis playing the WGVU/NPR Pop-Up Series at Fountain Street Church in Grand Rapids, 7 p.m. Tuesday, $10 – Singer-songwriter Rachel Curtis stars in the latest edition of the WGVU/NPR Pop-Up Series, this one taking place at Fountain Street Church. Get tickets online here.
Telekinesis playing The Pyramid Scheme in Grand Rapids, 8 p.m. Tuesday, $15 – Seattle singer-songwriter Michael Benjamin Lerner, aka Telekinesis, brings his "summery indie-rock" to Grand Rapids, with Sontalk also on the bill.
Da Baby, Stunna4Vegas and Blacc Zacc playing at The Stache @ The Intersection in Grand Rapids 8 p.m. Wednesday, $20 advance $25 day of show — North Carolina hip-hop artist Da Baby will make a stop in Grand Rapids on his "Baby on Baby" tour.
The Krelboynes, Charles the Osprey, Team Two, Celestial playing Shakespeare's Lower Level in Kalamazoo, 8 p.m. Wednesday, $5 – Kalamazoo indie lo-fi trio The Krelboynes, which put out its head-turning debut LP, "Crabloins & Quailbones" in 2018, headlines a four-band bill at Shakespeare's on Wednesday that also features Grand Rapids' instrumental duo Charles The Osprey and Kalamazoo up-and-comers Team Two and Celestial, the latter of which just opened for Trout Steak Revival this past weekend at Bell's.
Tauk, Melophobix playing at Elevation at The Intersection in Grand Rapids, 7 p.m. Thursday, $15 advance, $18 day of show — New York band TAUK, with its newest album "Shapeshifter II: Outbreak," is currently on the "Let it Ride" Tour with supporting band, Melophobix.
Olivia Mainville playing One Trick Pony in Grand Rapids, 8 p.m. Thursday, free – Grand Rapids native Olivia Mainville has forged a name steeped in eclectic vintage indie-folk sounds, and is planning to show listeners at One Trick Pony why she is one of Michigan's best emerging acts.
Head for the Hills playing Founders Brewing in Grand Rapids, 9:30 p.m. Thursday, free — Colorado's Head for the Hills has been picking together for 15 years and played festivals across the country from High Sierra to Telluride, South By Southwest, Blue Ox and Summer Camp. The now-trio is fresh off release of its latest EP, "Say Your Mind."
The Hacky Turtles, King Crabapple, Lady Ace Boogie, Les Creatif playing The Pyramid Scheme, 8 p.m. Friday, $10 advance, $12 day of show – Now this is a refreshing, different lineup of West Michigan bands featuring funk rock, hip hop and more.
Freddie Gibbs playing The Stache in The Intersection in Grand Rapids, 8 p.m. Friday, $25 advance, $30 day-of-show – Hip-hop artist Freddie Gibbs stops in Grand Rapids, bringing his versatile gangsta lyrics that are backed by undeniable smooth flows and fierce delivery.
The Stick Arounds, Super Tan and Fire It's Sirius playing Shakespeare's Lower Level in Kalamazoo, 8 p.m. Friday, $5 – The Lansing rock outfit The Stick Arounds have done exactly over nearly a decade together. The musicians put their sophomore release, "Ways to Hang On," out into the world in October. The Stick Around share the stage with Battle Creek rockers Super Tan Friday at Shakespeare's Lower Level. Super Tan just released its debut LP, "Everyone Here is Nice Except for You" during the last week of March.
Wystock Festival outside Wychoff Hall at Hope College in Holland, 1 p.m. Saturday, free – The 6th annual Wystock Festival will be held right outside of Wychoff Hall on the Holland campus, featuring many young musicians. The genres represented at the festival are very eclectic. Headlining will be The Skinny Limbs, a beachy indie-rock band from Grand Rapids. Bands will start at 1 p.m. and wrap up around 5 p.m.
We Came as Romans, Crown The Empire, The Word Alive, ERRA and Shvpes playing The Intersection in Grand Rapids, 6 p.m. Saturday, $22 advance, $25 day of show – Michigan metalcore band We Came As Romans will rattle the rafters of The Intersection this weekend with help from a host of other bands, including The Word Alive (which previously was to play The Stache). Tickets online here.
Buffalo Rose playing Salt of the Earth, 114 E. Main St. in Fennville, 6 p.m. Sunday, $15 – Pittsburgh's Buffalo Rose blends soul, folk and bluegrass "into something amorphously Americana but decidedly their own." Call 269-561-7258 for tickets and reservations.
Brit Floyd at DeVos Performance Hall in Grand Rapids, 7:30 p.m. Sunday, $71 and up – Brit Floyd has made a mission of trying to recreate the sound, atmosphere and visual effects of Pink Floyd's unique live shows as accurately as possible. This popular tribute to legendary British rockers will be in Grand Rapids on Sunday for a psychedelic blast from the past unlike any other.
THE REALLY BIG LIST OF CONCERTS, PLUS SHOWS ON THE HORIZON
Monday, April 8
Static Apparatus, Tip Top Deluxe Bar & Grill
John Shea, The Republic
In The Blue, Jazz & Gin @ Long Road Distillers
Wind Ensemble/Faculty and Student Collaborative Ensemble, Jack H. Miller Center for Musical Arts, Hope College, Holland
Tom Duffield (5 p.m.), Old Dog Tavern, Kalamazoo
WMU Jazz Lab Band, The Union Cabaret & Grille, Kalamazoo
Alex Mendenall, Malleable Brewing Co., Albion
Tuesday, April 9
Telekinesis/Sontalk, The Pyramid Scheme
Knocked Loose/The Acacia Strain/Harm's Way/Sanction/Higher Power, Elevation @ The Intersection
Rachel Curtis, WGVU-NPR Popup Series, Fountain Street Church
Hattrick, Log Cabin Bar
Todd Zamarippa, Zeppelin Lounge @ Long Road Distillers
The New Standard, The Grand Bar, Grand Haven
Jazz Arts Collective/Jazz Organ Trio, Jack H. Miller Center for Musical Arts, Hope College, Holland
Damn Handsome Devil Devon Yeider & Friends, The Union Cabaret & Grille, Kalamazoo
John Mellencamp, Miller Auditorium, Kalamazoo
University Jazz Lab Band, Dalton Center Recital Hall, Western Michigan University, Kalamazoo
Wednesday, April 10
Morgan Foster & Mike Maimone: Local Spins Wednesday @ SpeakEZ Lounge
Tesla/Tom Fuller Band, 20 Monroe Live
Da Baby/Stunna4Vegas/Blacc Zacc, The Stache @ The Intersection
River North Jazz, The Old Goat
Tom Hagen Trio featuring Rick Reuther, Noto's Old World, Cascade
The Carl Webb Band, Cedar Springs Brewing Co., Cedar Springs
Sightlines Duo, Arts At Noon, Cook-DeWitt Center, Grand Valley State University Allendale Campus
Ivan Akansiima, Mizu Sushi, Holland
JGJ, Gun Lake Casino, Wayland
Gull Lake Orchestra, The Union Cabaret & Grille, Kalamazoo
The Krelboynes/Team Two/Charles The Osprey, Shakespeare's Lower Level, Kalamazoo
Bullock Performance Institute: Martha Councell-Vargas, flute, Dalton Center Recital Hall, Western Michigan University, Kalamazoo
Sean Copenhaver, Potters Lounge, Four Points Sheraton, Kalamazoo
Thursday, April 11
Asleep At The Wheel, St. Cecilia Music Society
Tauk/Melophobix, Elevation @ The Intersection
Hands Like Houses, The Stache @ The Intersection
Head For the Hills, Founders Brewing Company
Olivia Mainville, One Trick Pony
Igor and the Red Elvises, Tip Top Deluxe Bar & Grill
The March Divide/Bear-A-Tones/Ryne EXP, Mulligan's Pub
David Slivinski & Ruidi Tegethoff (4 p.m.), The Old Goat
Upcoast Kin, The Score
After Ours, 7 Monks Taproom
Slumpgang777/MotorKam/Shamar Alef/Samil, Mexicains Sans Frontieres
Molly and Me, Thornapple Brewing Co., Cascade
Nordy, Rockford Brewing Company, Rockford
Nate Holley, Itty Bitty Bar, Holland
My Thin Place, Sandy Point Beach House, West Olive
Andy Frisinger, Grand Armory Brewing, Grand Haven
Peter Mulvey, Seven Steps Up, Spring Lake
The Sound Psychologist, Ludington Area Center for the Arts, Ludington
Front & Center, Gun Lake Casino, Wayland
Luke Winslow-King, Griswold Auditorium, Allegan
Lucius Fox/Werewolf Hair/Everyday Sensei, Back Room @ Bell's Eccentric Cafe, Kalamazoo
The Cheap Dates, Gonzo's Bigg Dogg Brewing/Saugatuck Brewing, Kalamazoo
Jack Rosentstiehl, The Union Cabaret & Grille, Kalamazoo
Celtic Woman, The Mendel Center at Lake Michigan College, Benton Harbor
Mark Wade, Hammered Dulcimer Workshop, Bob's Barn Jamboree (April 11-13), Lake Odessa
Friday, April 12
Guster/Saintseneca, The Intersection
Freddie Gibbs, The Stache @ The Intersection
The Hacky Turtles/King Crabapple/Lady Ace Boogie/Les Creatif, The Pyramid Scheme
Left Lane Cruiser/Tiny Tree, Tip Top Deluxe Bar & Grill
Brena, H.O.M.E. at The B.O.B.
Pleasure Towne, Bobarino's @ The B.O.B.
Kyle Brown, B.O.B.'s Brewery
Macy Krew, Garage Bar & Grill
Recording Technology Student Showcase, Music Center, Grand Rapids Community College
Grand Rapids Symphony, "Mahler's Symphony No. 3," DeVos Performance Hall (Apr. 12-13)
Grand Rapids Community College Recording Technology Project Showcase, Albert P. Smith Music Center, Linn Maxwell Keller Recital Hall
Funkwagon/Sherman Gepherd/Skyking, Mulligan's Pub
Rip VanRipper/Varaha/Blisshead/Them Teeth, 741
John Shea, Rendezvous @ Amway Grand Plaza Hotel
Mary Rademacher Reed Trio, JW Marriott
Copper & Keys, Sacred Springs
Trixy Tang, Log Cabin Bar (April 12-13)
Melissa Dylan, Bier Distillery, Belmont
Gabrial James Pike 51 Brewing, Hudsonville
Kristen Kuiper, Lake Michigan Sports Bar, Walker
Band 131, Woody's Press Box, Wyoming
Cheap Dates, Itty Bitty Bar, Holland
Greg Nagy, Park Theatre, Holland
Appalachian String Band, Waverly Stone Gastropub, Holland
Brad & Jordan (of Vinylicious), Our Brewing, Holland
Big Boss Band, Black Sheep Baa & Grill, Holland
Gabrial James, Tripelroot, Zeeland
JMM Jazz, Porto Bello, Grand Haven
Brother Oliver, Grand Armory Brewing, Grand Haven
Swinging Stem Cells, The Alley Door Club, Frauenthal Center, Muskegon
Entourage, 18th Amendment Spirits Co., Muskegon
Mike Furbush, Smash Wine Bar & Bistro, Muskegon
The Loose Nukes/Trigger Finger/Jetts, Unruly Brewing Co., Muskegon
Grayson Barton, Hilliard's Corner Lounge, Wayland
Off The Ledge, McDuff's Bar & Grille, Wayland
Steffan Copenhaver/PS Dump Your Boyfriend, Gun Lake Casino, Wayland
Kathouse Duo, Saugatuck Brewing Co., Douglas
Minor Element/Earth Radio/Lushh/NIIKA, Bell's Eccentric Cafe, Kalamazoo
Kalamazoo Symphony Pops, "Women Rock," Miller Auditorium, Kalamazoo
Tanya Tucker & Curtis Braly, Kalamazoo State Theatre, Kalamazoo
Missin' Peace, Final Gravity Brewing, Kalamazoo
The Stick Arounds/Fire Its Sirius/Super Tan, Shakespeare's Lower Level, Kalamazoo
Hired Hands (5 p.m.)/Dede & the Dream, Old Dog Tavern, Kalamazoo
Carter Lezman, Potter's Lounge, Four Points Sheraton, Kalamazoo
Asamu Johnson & the Associates of the Blues, The Union Cabaret & Grille, Kalamazoo
Hed PE/Beyond Threshhold, The Music Factory, Battle Creek
Allie Garland, JB's Whiskey Old Style Grill, Springfield
Mark Wade, Hammered Dulcimer Workshop, Bob's Barn Jamboree (April 11-13), Lake Odessa
Damian McGinty, Acorn Theater, Three Oaks
The Backups, Box Factory for the Arts. St. Joseph
Tongue Tied, Czar's 505, St. Joseph
Pert Near Sandstone/Them Coulee Boys, The Livery, Benton Harbor
Saturday, April 13
CANCELED Joy Williams (of The Civil Wars)/Anthony Da Costa, Covenant Fine Arts Center Auditorium, Calvin College
Robin Trower, 20 Monroe Live
We Came As Romans/Crown The Empire/ERRA/Shvpes/The Word Alive, The Intersection
Jake's Music Festival (JDRF benefit), Elevation @ The Intersection
SOLD OUT La Dispute/Gouge Away/Slow Mass, The Pyramid Scheme
Rawhide Johnson, One Trick Pony
Big Boss Band/Crossroad Blues/Studebaker John: Local Blues Matters (benefit for blues on WGVU), Billy's Lounge
Dalmatian Stone, Tip Top Deluxe Bar & Grill
The Nth Power, Founders Brewing Company
Dale Wicks, Garage Bar & Grill
Withhold The Blood/Pain Devine/Dead Weight, Mulligan's Pub
Grand Rapids Symphony, "Mahler's Symphony No. 3," DeVos Performance Hall (Apr. 12-13)
Decades, River City Saloon
Cody Boggs, Back Forty Saloon
Feel Good, H.O.M.E. at The B.O.B.
The Everyday Losers/A Study in Scarlet/Short Hair Domestics, 741
Grassland/The Fabulous Vans/Pretoria/Run Silent/Bin-jara, Quinn & Tuite's Irish Pub
Third Coast Gypsy Jazz, The Old Goat
Neil Gordon/Steve Talaga/Larry Ochiltree, JW Marriott
Mary Rademacher/Mike Frost/Mike Hyde, Rendezvous @ Amway Grand Plaza
Gypsy Jazz (1 p.m.)/Dogwood Ave. (5 p.m.), Sacred Springs
J. Oscar Bittinger/Joe Shields, Grand River Folk Arts Society, Wealthy Theatre Annex
Trixy Tang, Log Cabin Bar (April 12-13)
Heather Bartman, Bier Distillery, Belmont
John Shea, Noto's Old World, Cascade
Tony Halchak, Castle Brewing Co., Greenville
The Fast Hands Band, Rockford Brewing Company, Rockford
Trilogy, Rogue River Tavern, Rockford
Lighting Matches, Cellar Brewing Co., Sparta
Project 90s, Woody's Press Box, Wyoming
Toby Bresnahan, Ridge Cider Co., Grant
Two Dudes In Flip Flops, Pigeon Hill Brewing Co., Muskegon
That Beatles Thing, Hennessy's Pub, Muskegon
Tyler Hilton, Seven Steps Up, Spring Lake
Tim Johnson & Co., Porto Bello, Grand Haven
Nicholas James Thomasma, Grand Armory Brewing, Grand Haven
Lakeshore Big Band, American Legion Hall, Grand Haven
Mo Hotta, Itty Bitty Bar, Holland
John Merchant, Waverly Stone Gastropub, Holland
Brant Satala, Hops at 84 East, Holland
British Racing Green/Rebekah Rhys, Big Lake Brewing, Holland
Kirko Bangz, Park Theatre, Holland
Hope College Community Gospel Choir, Dimnent Memorial Chapel, Hope College, Holland
Jimmie Stagger Blues, Great Legs Winery Brewery Distillery, Holland
Carter Lezman, Tripelroot, Zeeland
Tombo, Wicks Park Bar & Grille, Saugatuck
Laura Thurston, Saugatuck Brewing Co., Douglas
John Sanger, McDuff's Bar & Grille, Wayland
Azz Izz/PS Dump Your Boyfriend, Gun Lake Casino, Wayland
The Cheap Dates, The Dock at Bayview, Gull Lake
Kevin James, State Theatre, Kalamazoo
Duffield-Caron Project/BMT&T/Cris Bocanegra, Old Dog Tavern, Kalamazoo
Dylan Tolbert, Potter's Lounge, Four Points Sheraton, Kalamazoo
BMT&T featuring Chis Bocanegra, Old Dog Tavern, Kalamazoo
Groove Lab, The Union Cabaret & Grille, Kalamazoo
Matt Crowle/David Fiorello/Erin Parker, Franke Center for the Arts, Marshall
Mark Wade, Hammered Dulcimer Workshop, Bob's Barn Jamboree (April 11-13), Lake Odessa
Out Of Favor Boys, Black River Tavern, South Haven
Michael McDermott, Acorn Theater, Three Oaks
Sweet Water Warblers, The Livery, Benton Harbor
Mr. Z, Czar's 505, St. Joseph
The Rupple Brothers, Mustang Junction, Edmore
Seth Bernard/Levi Taylor/Wayne Ramocan/Jordan Hamilton, Gopherwood Concerts, Elks Lodge, Cadillac
Sunday, April 14
Brit Floyd, DeVos Performance Hall
Tornado Bait/Ernie Clark & the Magnificent Bastards/The Smokin' Dobroleles, Tip Top Deluxe Bar & Grill
Michelle Wolf (2 shows), The Pyramid Scheme
Mike Frost & Mike Hyde (10 a.m.), JW Marriott
River North Jazz (11 a.m.), The Old Goat
Randy Marsh & Friends (7 p.m.), SpeakEZ Lounge
Toby Bresnahan (noon), Cedar Springs Brewing Co., Cedar Springs
Charlie Jordan Trio, Waverly Stone Gastropub, Holland
Robin Connell Jazz Trio (2 p.m.), Sunday Afternoon Concert Series, Loutit District Library, Grand Haven
Sweet Water Warblers, Seven Steps Up, Spring Lake
Buffalo Rose, Salt Of The Earth, Fennville
In The Blue/GVSU Jazz Concert, Haas Center for Performing Arts, Grand Valley State University, Allendale
Luke Lenhart, Hilliard's Corner Lounge, Wayland
Asamu Johnson & the Associates of the Blues, Gun Lake Casino, Wayland
Beatles vs. Stones, State Theatre, Kalamazoo
Blues James/Lushh, Old Dog Tavern, Kalamazoo
Gouge Away/Slow Mass/Out/The Bookbinder, Shakespeare's Lower Level, Kalamazoo
Zhang Zuo, pianist: Gilmore Rising Star Series, Wellspring Theater, Kalamazoo
The Bozung Boys/Steve Hubbarth, Bob's Barn Jamboree, Lake Odessa
ON THE HORIZON
Monday, April 15
Static Apparatus, Tip Top Deluxe Bar & Grill
Mary Rademacher Reed & Rick Reuther with the Tom Hagen Quartet, West Michigan Jazz Society Jazz Gumbo Mondays, Casino Club
Travis Swanson Trio, Jazz & Gin @ Long Road Distillers
John Shea, The Republic
Darlingside, Seven Steps Up, Spring Lake
39th Annual Music Therapy Clinic Concert, Dalton Center Recital Hall, Western Michigan University, Kalamazoo
Tom Duffield (5 p.m.), Old Dog Tavern, Kalamazoo
Loren Johnson, Malleable Brewing Co., Albion
Tuesday, April 16
Todd Snider (album release)/Chicago Farmer, Wealthy Theatre
Neyla Pekarek/Carrie McFerrin, The Stache @ The Intersection
The New Standard, The Grand Bar, Grand Haven
Truth In Jazz Orchestra, Watermark 920, Muskegon
Devon Yeider, The Union Cabaret & Grille, Kalamazoo
Chris Kattan & Friends, Shakespeare's Lower Level, Kalamazoo
Wednesday, April 17
Earth Radio, Local Spins Live @ SpeakEZ Lounge
Yacht Rock Revue, 20 Monroe Live
Polyphia/The Mighty/Tides of Man, The Pyramid Scheme
Sonimanic: The Who Pre Party, (5 p.m.), H.O.M.E. at the B.O.B.
River North Jazz, The Old Goat
Nicholas Thomasma, Cedar Springs Brewing Co., Cedar Springs
Tom Hagen Trio featuring Rick Reuther, Noto's Old World, Cascade
Ivan Akansiima, Mizu Sushi, Holland
Brena, Gun Lake Casino, Wayland
WMU Jazz Students, The Union Cabaret & Grille, Kalamazoo
Thursday, April 18
Leo Kottke, Acoustic Cafe Series, St. Cecilia Music Center
Rick Springfield, 20 Monroe Live
The Cactus Blossoms/Jack Klatt, The Pyramid Scheme
Drake White/Jordan Brooker, Elevation @ The Intersection
Cosmic Knot, Founders Brewing Company
Robin Connell Trio, One Trick Pony
Booty & The Kid/Nezi J/Caleb Byers, Mulligan's Pub
Eric Engblade/El Brandino, Tip Top Deluxe Bar & Grill
1964: The Tribute, DeVos Performance Hall
David Slivinski & Ruidi Tegethoff (4 p.m.), The Old Goat
Upcoast Kin, The Score
Brian Oberlin, Rockford Brewing Company, Rockford
Nate Holley, Itty Bitty Bar, Holland
Steve Talaga Trio, Sandy Point Beach House, West Olive
Andy Frisinger, Grand Armory Brewing, Grand Haven
Eric Andersen/Scarlet Rivera/Shery Prashker, Seven Steps Up, Spring Lake
Front & Center, Gun Lake Casino, Wayland
Asamu Johnson & the Associates of the Blues, Griswold Auditorium, Allegan
Deerhoof/First Responders/Peach Lavender, Bell's Eccentric Cafe, Kalamazoo
Randy Johnston, The Union Cabaret & Grille, Kalamazoo
Grand Rapids Symphony, Dogwood Center for Performing Arts, Fremont
Lawrence Brownlee, tenor, Dendrinos Chapel & Recital Hall, Interlochen Center for the Arts, Interlochen
Friday, April 19
Godsmack/Volbeat/Stitched Up Heart, Van Andel Arena
Almost Selena (Selena tribute), 20 Monroe Live
Trampa/Hekler/Stuca/Dissonance, The Intersection
Black Stone Cherry/Tyler Bryant & The Shakedown/The Josephines, Elevation @ The Intersection
SoDown/Cofresi/Homemade Spaceship/Flats Stanlie, The Stache @ The Intersection
Bars Of Gold/Ugly Flannel/Kiwi Army, The Pyramid Scheme
Kevin Schaffer, Garage Bar & Grill
Hairmania, H.O.M.E. at The B.O.B.
Deadbeat E (album release)/Black Canvas/Cam Fitti/K Millenium/Nnf Jerm, Mulligan's Pub
Jimmie Stagger, Billy's Lounge
Weekend Comeback, Bobarino's Pizzeria, The B.O.B.
Mark Sala, B.O.B.'s Brewery
Charlie Millard Band, Creston Brewery
Bitter Desire, River City Saloon
Union Guns, Back Forty Saloon (April 19-20)
Knives Are Quiet/Flood The Desert/Sons Of Ra/Entransient, 741
John Shea (6 p.m.), JW Marriott
Entourage, Rendezvous @ Amway Grand Plaza
Faux Five, Flanagan's Irish Pub
Beer For Breakfast, Log Cabin Bar
Bari Lee Band, Twisted Bull
Reina de Cid/Mark Harrell, Park Theatre, Holland
Pretty Rage, Itty Bitty Bar, Holland
Delilah DeWylde, Waverly Stone Gastropub, Holland
Dale Wicks, Our Brewing, Holland
Tim Johnson & Co., Porto Bello, Grand Haven
The Gasoline Gypsies, Grand Armory Brewing, Grand Haven
Michael McDermott, Seven Steps Up, Spring Lake
Mary Rademacher Reed, 18th Amendment Spirits Co.., Muskegon
Emily Joyce, Smash Wine Bar & Bistro, Muskegon
Randy Johnson, Saugatuck Brewing Co., Douglas
All In, McDuff's Bar & Grille, Wayland
Dean Mandonia/Brena, Gun Lake Casino, Wayland
James & the Drifters/Rock Island Ramblers, Old Dog Tavern, Kalamazoo
Retirement Party/Pet Symmetry/What Gives/Bike Tuff/Pack Sounds, Shakespeare's Lower Level, Kalamazoo
Kaitlyn Rose Band (album release), Back Room @ Bell's Eccentric Cafe, Kalamazoo
Megan Dooley, Final Gravity Brewing, Kalamazoo
Chris Kishman & the Real Deal, The Union Cabaret & Grille, Kalamazoo
Bobaflex/Dark Sky Choir/SXX/Two-faced Wilson/Byretta Blaze/Damned By Dawn, The Music Factory, Battle Creek
Lee Brice, Firekeepers Casino, Battle Creek
Allie Garland, JB's Whiskey Old Style Grill, Springfield
The Go Rounds & Heavy Color (Talking Heads tribute), The Livery, Benton Harbor
Duke Tomatoe, Czar's 505, St. Joseph
Rusty Horse, The Mitten Bar, Ludington
Saturday, April 20
Iliza, 20 Monroe Live
Oracle/Acid Cats/Neal Francis/The Mother Hips: Black Beer Party, Founders Brewing Company
Foxing/Now, Now/Daddy Issues, The Pyramid Scheme
Mega 80s' Prince Remembrance, The Intersection
The Cadillac Three, Elevation @ The Intersection
Kid Trunks x Craig Xen x Rob Bank$/Coolie Cut/Bass Santana/Flyboy Tarantino, The Stache @ The Intersection
Thirsty Perch Blues Band, One Trick Pony
Luke Winslow-King/Hanna Rose & the Gravestones, Tip Top Deluxe Bar & Grill
Shooka/Super Future/eRoy/Stratz, Creston Brewery
Head/Moto/The Blue Pines, Garage Bar and Grill
P.S. Dump Your Boyfriend, H.O.M.E. at The B.O.B.
Three's A Crowd, River City Saloon
Union Guns, Back Forty Saloon (April 19-20)
Bong Mountain/Fukushima Daisies/Scary Women/Sailor Kicks, 741
DC-90, Flanagan's Irish Pub
Third Coast Gypsy Jazz, The Old Goat
Nicole Frost Trio, JW Marriott
Entourage, Rendezvous @ Amway Grand Plaza
Corelocked, Log Cabin Bar
Kin Faux, Twisted Bull
John Shea, Noto's Old World, Cascade
Laura Thurston, Bier Distillery, Belmont
Heavy Pine, Ridge Cider Co., Grant
Sweet J Band, Rogue River Tavern, Rockford
Fauxgrass/The Journeyman, Rockford Brewing Co., Rockford
OTC, Woody's Press Box, Wyoming
Lew Russ & Nate Dill, Pike 51 Brewery, Hudsonville
Delilah DeWylde, Castle Brewing Co., Greenville
Political Lizard, Mustang Junction, Edmore
Dave & Connie D, Saugatuck Brewing Company, Douglas
Rock Shop, Itty Bitty Bar, Holland
Hayes Griffin & Nate Roberts, Waverly Stone Gastropub, Holland
The Last Call Band, Big Lake Brewing, Holland
Don The Pariah/Lenore Cult/Death Abides/The Outliers/Skin Jacket: Metal Takeover, Park Theatre, Holland
Crystal Bowersox/Abigail Stauffer + Dave Haughey Duo, Red House Concert Series @ Tri-Cities Museum, Grand Haven
Flexadecibel/Big Foot Buffalo: 51 Tattoo 20th Anniversary Party, Unruly Brewing Co., Muskegon
Crawpuppies/Brena, Gun Lake Casino, Wayland
Soulshake, Wicks Park Bar & Grille, Saugatuck
Trifocal (album release)/DMNY, Bell's Eccentric Cafe, Kalamazoo
Modern Adventures/Damsel & Distress/Skinny Limbs/Tiger & Frame, Old Dog Tavern, Kalamazoo
Charlie Millard Band, Final Gravity Brewing, Kalamazoo
Hannaniah Whitley, The Union Cabaret & Grille, Kalamazoo
HazenSol, The Music Factory, Battle Creek
Miles Nielsen & the Rusted Hearts/The Erly, Acorn Theater, Three Oaks
Aiden & Bill Schnell/Cabin 52, Box Factory for the Arts, St. Joseph
Gearhead/Thick As Thieves, Czar's 505, St. Joseph
Saxsquatch & the Bridge Band/Cosmic Knot, The Livery, Benton Harbor
SOLD OUT Scotty McCreery/Josh Turner, Soaring Eagle Casino, Mt. Pleasant
Otri: Party on Superior, Malleable Brewing Co., Albion
Sunday, April 21
Jai Wolf/Melvv/Midnight Kids, The Intersection
Weedeater/The Skull/High Tone Son Of A Bitch, The Pyramid Scheme
Mike Frost & Mike Hyde (9 a.m.-noon)/Greg Miller (noon-3 p.m.), Easter Sunday Brunch, JW Marriott
River North Jazz Brunch (11 a.m.), The Old Goat
Randy Marsh & Friends/Bill Johnston (7 p.m.), SpeakEZ Lounge
Deformers/Canadian Rifle/The Grool Brothers/Elroy Meltzer, 741
Pete Kehoe (noon), Cedar Springs Brewing Co., Cedar Springs
Project 90, Rockford Brewing Co., Rockford
The Go Rounds, Salt Of The Earth, Fennville
Kathy Ford, Gun Lake Casino, Wayland
Brian Lewis, violin, Howard Performing Arts Center, Andrews University, Berrien Springs
Copyright 2019, Spins on Music LLC