A busy West Michigan week boasts release shows for Lady Ace Boogie and The Native Howl, plus The Sauce, The Outer Vibe, House of Hamill, Theatre Bizarre Orchestra, Flint Eastwood and 1964 The Tribute.
THE BIG LIST: April 16-22
For an expanded list of upcoming shows at West Michigan venues, check out The REALLY Big List at Local Spins. Have concert listings you think deserve to be spotlighted? Email date, time, ticket prices, location and details to liz@localspins.com.
Support our coverage of
West Michigan's music scene
PHOEBE BRIDGERS
LOMELDA
When: 8 p.m. Tuesday
Tickets: $15 ($5 w/ Calvin College ID)
Where: Ladies Literary Club, 61 Sheldon Blvd. SE, Grand Rapids
Before California indie-folk/pop artist Phoebe Bridgers released her first album, she had placed a couple of songs on ABC television shows. Her debut album, "Stranger in the Alps," was released in September and, now, the artist "has everybody talking," according to the Los Angeles Times. Times pop music critic Mikael Wood noted the album ended up on many best-of-the-year lists and has earned glowing praise from other musicians.
Many of the shows on her current tour are sold out. Opening the Grand Rapids concert will be Texas singer-songwriter Lomelda (aka, Hannah Read), who Stereogum described as a "band to watch." Get tickets online at calvin.edu.
TREY ANASTASIO BAND
When: 7:30 p.m. Wednesday
Tickets: $42.50-$59.50
Where: 20 Monroe Live, Grand Rapids
Most of the shows on Trey Anastasio's current U.S. tour are sold out and this concert at 20 Monroe Live is getting very close to joining them. Expect hordes of Phish and Anastasio devotees to celebrate the eclectic music of the Phish co-founder and lead guitarist, who's released 11 solo albums over the years in addition to his work with Phish, Oysterhead and writing the score for the Broadway musical, "Hands on a Hardbody." Get tickets and more information online at 20monroelive.com.
By the way, there's an "unofficial" Trey Anastasio after-party inside The Mint (the VIP room at the back of Elevation inside The Intersection) featuring Hoist: A Tribute to Phish, starting at 10 p.m. Wednesday. Admission to the 18-and-older show is $5.
LOCAL SPINS WEDNESDAY:
THE SAUCE
When: 8 p.m. Wednesday
Admission: Free
Where: SpeakEZ Lounge, Grand Rapids
Grand Rapids' The Sauce unleashes "a musical armada of astral proportions," mixing soulful, jazzy vocals with "intricate instrumentals and mind-bending improvisation." The band's first-ever show at SpeakEZ in 2017 was nothing short of a triumph so folks can expect another evening of jam band-styled fervor that mingles everything from rootsy rook to blues to soul.
Local Spins Wednesdays are presented by Local Spins, SpeakEZ Lounge, Perrin Brewing Company and WYCE, with Michigan beer specials on tap and free parking in the Monroe Avenue NW lot kitty-corner from the restaurant/venue.
1964 THE TRIBUTE
When: 7:30 p.m. Thursday
Tickets: $35-$45
Where: DeVos Performance Hall, Grand Rapids
Widely regarded by many as the pre-eminent Beatles tribute band, 1964 The Tribute has long recreated "the magic" of live Fab Four performances, as they put it, with "artful precision and unerring accuracy." The tribute outfit originally was formed more than 30 years ago, and it still draws big, enthusiastic audiences who appreciate the look and the sound of these Beatles re-creators.
Get tickets and details online here.
THE OUTER VIBE &
JENISON HIGH SCHOOL ORCHESTRAS
When: 7:30 p.m. Thursday
Tickets: $10
Where: Jenison Center for the Arts, 8375 20th Ave., Jenison
This special event brings together music students of Jenison High School with The Outer Vibe, a band long known for a commitment to music education. Think school orchestra meets hair-swinging, screaming guitar rock and roll. "We are doing a collaboration with the Jenison High School orchestras (my alma mater), where the orchestra will be joining us on a set of our original music. It should be a really cool and different type of concert!" said The Outer Vibe member Lisa Kacos. The event is a fund-raiser for Hand2Hand, a local nonprofit dedicated to working with schools and churches to provide food for needy youngsters over weekends, while they are away from school. The Outer Vibe, now performing as a trio, is based in Nashville after many years of revving up West Michigan audiences.
Tickets are available online here.
THE PYRAMID SCHEME 7th ANNIVERSARY:
TWIN PEAKS, HEATERS, WULFPAC
When: 8 p.m. Friday
Tickets: SOLD OUT
Where: The Pyramid Scheme, Grand Rapids
Hard to believe this Grand Rapids venue already is celebrating seven years of live music, but it's true. It's also true that the show starring Chicago indie-rock band Twin Peaks sold out quickly. The band in May released a double live LP titled, "Urbs in Horto," then followed up in July by releasing two new songs monthly through December, aka "Sweet '17 Singles."
Also on the bill for this celebratory show will be Grand Rapids psych rock band Heaters (which is working on a new album) and Wulfpac.
LORD HURON
IN TALL BUILDINGS
When: 8 p.m. Friday
Tickets: SOLD OUT
Where: 20 Monroe Live, Grand Rapids
With roots in Michigan, Ben Schneider (an Okemos native) and Lord Huron make a "homecoming" tour stop in Grand Rapids on the very same day that the band releases its brand new album, "Vide Noir." The first single, "When the Night is Over," was released at the end of March – a track that SPIN magazine described as having "a moody, nocturnal creep and a lyrical sparseness balanced by its detailed instrumental bridge." Local Spins calls it "a gorgeous, atmospheric slice of the vibe that distinguishes and elevates Lord Huron."
Chicago's In Tall Buildings (led by Erik Hall, a University of Michigan grad who lived in Ann Arbor for years) will open the show.
NATIVE HOWL CD-RELEASE SHOW
When: 9 p.m. Friday
Tickets: $15 advance, $20 day of show
Where: Park Theatre, 248 S. River Ave., Holland
Based in Rochester, Mich., there's no other band quite like The Native Howl, which describes its music as "thrash grass" – a melding of hard rock, bluegrass and "experimental genres."
The band is celebrating release of its new album, "Into the Darkness," with The Gasoline Gypsies opening the Holland show, which kicks off Native Howl's album-release tour that will crisscross the country through mid-May. Doors open at 8 p.m.
Also, tune in to Local Spins on WYCE (88.1 FM) at 11 a.m. Friday when the show will debut a track from the new recording.
RECORD STORE DAY
When: All day Saturday
Admission: Free
Where: Vertigo Music, Dodds Record Shop, Revolve Records, Schuler Books in Grand Rapids
Corner Record Shop in Grandville
Corner Record Shop in Grand Haven
Green Light Music in Kalamazoo
Satellite Records in Kalamazoo
Third Coast Vinyl in Muskegon
Record Store Day celebrates the nation's independent record stores, many who've managed to survive despite the upheaval in the music industry, from streaming to plummeting CD sales. That survival can be attributed in great part to resurgence of vinyl, and Record Store Day will boasts lots of special releases for music lovers.
At many shops, Record Store Day also features a variety of musical entertainment, with bands performing at Grandville's Corner Record Shop and Grand Rapids' Dodds Record Shop, and DJs providing the soundtrack at places such as Vertigo Music in Grand Rapids. Read more about Record Store Day –with more details about performance lineups – later this week at Local Spins. And don't miss Tuesday's RSVP Music Chat podcast with Vertigo operator Herm Baker. Get more info on the Record Store Day website.
FOUNDERS BLACK PARTY:
THEATRE BIZARRE ORCHESTRA
GENETICS, STEPHIE JAMES, ORACLE
When: 11 a.m.-2 a.m. Saturday
Tickets: $10 ($5 mug club members)
Where: Founders Brewing, Grand Rapids
This is the 17th anniversary of Founders Brewing's "longest running taproom event," aka the Black Party, which celebrates black beers. There will be the usual black beer rarities, taproom exclusives and firkins, but this party also boasts a diverse live music lineup led by Detroit's Theatre Bizarre Orchestra, a wild, 12-piece "psych-swing jazz band" that serves as "the house band for the greatest masquerade on Earth."
Also performing will be Grand Rapids experimental rock group Genetics, singer-songwriter Stephie James and Founders' own Oracle. Get more information at foundersbrewing.com, where you can also find details about Thursday's free show starring Fort Wayne prog-rock/funk jam band Earphorik.
JACK WHITE
When: 8 p.m. Saturday
Tickets: SOLD OUT
Where: 20 Monroe Live, Grand Rapids
It's only apropos that Detroit native Jack White would make his 20 Monroe Live debut in Grand Rapids on Record Store Day. Not only is this vinyl maven touring behind his brand new, chart-topping album, "Boarding House Reach," but his Third Man Records "Rolling Record Store" will also be in town, setting up shop outside the Grand Rapids Art Museum on Saturday. Read more Local Spins coverage of Jack White online here.
Atlanta's Mattiel opens the White show, with ticket brokers offering resale tickets for as much as $550 each early this week.
YFN LUCCI
When: 8 p.m. Saturday
Tickets: SOLD OUT
Where: The Stache inside The Intersection, Grand Rapids
YFN Lucci, aka Rayshawn Bennett, is a rising young rap star from Atlanta. Back in 2016, Billboard magazine named him one of 10 R&B/rappers to watch in 2017. That's when he released the EP, "Long Live Nut," and now is touring in support of his first studio album, which dropped last month, "Ray Ray From Summerhill." Lucci is known for his sing-song style, explaining to website Noisey that if it sounds better rapped, he raps it and if it sounds better sung, he sings it. Fair enough.
He's joined on this tour by his older brother, YFN Kay, plus YFN Trae Pound, Q Money and Prophet & Michael Trae and Nino (AGE).
LADY ACE BOOGIE ALBUM-RELEASE SHOW
MAMA SOL, MOLLY, SUPERDRE
When: 9 p.m. Saturday
Tickets: $10 advance, $12 day of show
Where: The Pyramid Scheme, Grand Rapids
Grand Rapids hip hop artist Lady Ace Boogie has taken her music and art to a new level with her brand new album, "Don't Box Me In." The recording adds a new dimension to her rapping, not to mention showcasing her singing and infectious melodies. (Check out the Local Spins review of her new album here.)
The CD-release show will also boasts sets by some other Grand Rapids faves: Mama Sol, Molly and SuperDre.
HOUSE OF HAMILL
When: 7 p.m. Sunday
Tickets: $22-$32
Where: Seven Steps Up, Spring Lake
House of Hamill certainly showcases its Celtic influences, displaying virtuosic fiddle-playing along the way. But the Philadelphia duo of Rose Baldino (Burning Bridget Cleary) and Brian Buchanan (Enter the Haggis) creates much more than that, adding anthemic pop to its inventive and eclectic folk/roots approach. It makes sense, considering the duo "bonded over a love of Irish fiddle tunes, Radiohead and 4 a.m. whiskey." Get tickets online at pindropconcerts.com, where you can also find details about Wednesday's concert starring Darlingside and Henry Jamison, Thursday's tour stop by Ken Yates and Saturday's show featuring Tyrone Wells and Gabe Dixon.
House of Hamill follows this Spring Lake show with another Michigan tour stop: The band plays Sleder's Family Tavern at 717 Randolph St. in Traverse City on Monday (April 23), $20 advance, $25 day of show.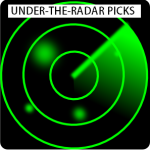 UNDER-THE-RADAR PICKS
Roots of Creation playing The Stache inside The Intersection in Grand Rapids, 9 p.m. Tuesday, $12 advance, $15 day of show – New Hampshire electronic dance music/jam/ reggae/rock/ska/world music band Roots of Creation is touring behind its "Grateful Dub" album, a reggae-infused tribute to the Grateful Dead. Stylee opens the show.
How To Live Together playing Grand Rapids Public Library's Music In The Stacks, 7 p.m. Thursday at the Main Library in downtown Grand Rapids, free — HTLT is described as "a synth pop duo made up of Jesse Kaczmarczyk and Steffanie Rosalez." The pair takes dreamy synth sounds and video game beeps and blips to create a unique sound. The optimistic band name matches the smooth and positive presentation.
Michael Ray playing Elevation inside The Intersection in Grand Rapids, 7:30 p.m. Thursday, $15 advance, $20 day of show – Country singer Michael Ray ("Get to You") brings his tour to Grand Rapids' newest venue, playing this all-ages, B93-sponsored show with Tim Montana & The Shrednecks.
Trout Steak Revival playing Bell's Eccentric Cafe in Kalamazoo at 8:30 p.m. Friday, $10 in advance, $12 day of show — Colorado string quintet Trout Steak Revival has gained accolades since arriving on the bluegrass-indie-Americana scene in 2014. The band even won an Emmy for a score for a PBS show. The Midwest tour includes a Saturday stop at Otus Supply in Ferndale. Port Huron's Whistle Stop Revue opens the Bell's show.
Jake Simmons & the Little Ghosts playing the Tip Top Deluxe Bar & Grill at 9 p.m. Friday, $5 — Kalamazoo's Jake Simmons & the Little Ghosts stops on Grand Rapids' West Side for a show at the Tip Top on Friday. This high-energy rock and roll show, plus Cheap Emotion, reggie and Tim., who are also on bill, offers a lot of fun for a mere Lincoln.
Flint Eastwood playing Knickerbocker Theatre, 86 E. 8th St. in Holland, 8 p.m. Friday, $7 ($5 Hope College students) – Detroit's Flint Eastwood, led by dynamic singer Jax Anderson, creates pop music with an anthemic feel and a message – one that's earned the group national attention. The band is touring behind its latest EP, "Broke Royalty." The Hope College Concert Series follows this with an appearance April 26 by Kevin Morby.
Sons of Apollo playing The Intersection in Grand Rapids, 8 p.m. Saturday, $28 advance, $30 day of show – Prog-metal "super-group" Sons of Apollo (featuring Mike Portnoy, Derek Sherinian, Billy Sheehan, Jeff Scott Soto and Ron Thai) continues to tour behind its 2017 album, "Psychotic Symphony." Also on the bill for this all-ages Grand Rapids tour stop: Felix Martin.
The Mainstays playing Old Dog Tavern in Kalamazoo, 9 p.m. Friday, free – Kalamazoo's leading funk and soul outfit The Mainstays make their Old Dog Tavern debut on Friday night.
SLPXRT's 4/20 and Album-Release Party at Billy's Lounge in Grand Rapids, 9:30 p.m. Friday, $10 – This is the 10th year for hip hop artist Suport's "4/20 Celebration" and this one is jam-packed with performances by SLPXRT, Bronze Nazareth and The Wisemen, DJ Psycho, Thick as Thieves, Tekh Togo, Assorted Anonymous, The SEVENth, The Brickstreet Hooligans, Wu Zee, D.R.E.E.M. Entertainment, Mavimarx, E. Spellzzz, Kov, Biffy the Beat Slayer and DJ Ill One.
Jukejoint Handmedowns playing One Trick Pony in Grand Rapids, 8 p.m. Saturday, free – These West Michigan masters of Americana music combine Michigan-centric tunes with entertaining musical tales. (Mary Rademacher plays One Trick on Thursday). Call 235-7669 for reservations.
Earth Day Celebration with The Crane Wives and Michael Riley at Creston Brewery in Grand Rapids, 3 p.m.-11 p.m. Sunday, free — Creston celebrates Earth Day in style with performances by The Crane Wives, Michael Riley, Kyd Kane and Bri Ross, the release of the Creston Lager, food specials and the 2018 opening of the brewery's "lovely little patio."
THE REALLY BIG LIST, PLUS ON THE HORIZON
Monday, April 16
JMM Jazz Band, West Michigan Jazz Society Monday Night Jazz, New Holland's The Knickerbocker
Brad Fritcher's MOODS: Jazz & Gin Mondays, Long Road Distillers
John Shea Trio, Rockwell Republic
Jazz Jam, What Not Inn, Fennville
BassBin: Dissonance/Kar Pow, Billy's Lounge
Jake Stevens, Gun Lake Casino, Wayland
Dan Willenberg Trio, The Union Cabaret & Grill, Kalamazoo
Tom Duffield, Old Dog Tavern, Kalamazoo
Tuesday, April 17
Phoebe Bridgers, Calvin College SAO @ Ladies Literary Club
Roots Of Creation, The Stache inside The Intersection
Grand Rapids Community College Percussion Ensemble, Alfred P. Smith Music Center, Grand Rapids Community College
Grand Rapids Community College Student Composers Forum Concert, Alfred P. Smith Music Center, Grand Rapids Community College
The Golden Era of Hip Hop, Rocky's Bar and Grill
Take Three Jazz Ensemble, The Grand, Grand Haven
Joe Laureano, Gun Lake Casino, Wayland
Rusty's BA Band, The Union Cabaret & Grill, Kalamazoo
Tuesday Night Jazz Jam, Rupert's Brew House, Kalamazoo
Damien McGinty, Acorn Theater, Three Oaks
Wednesday, April 18
The Sauce, Local Spins Wednesday @ SpeakEZ Lounge
Trey Anastasio Band, 20 Monroe Live
Hoist (Phish tribute)/Drew Phoria And Friends, The Mint @ The Intersection
Tom Hagen Trio featuring Rick Reuther, Noto's Old World Italian, Cascade
Vincent Hayes, Cedar Springs Brewing Company, Cedar Springs
GVSU String Trio, Grand Valley State University Arts At Noon, Cook-Dewitt Center, Allendale
Mainstreet Dueling Pianos,New Holland Brewing's Pub On 8th, Holland
Darlingside/Henry Jamison, Seven Steps Up, Spring Lake
Tony Reynolds, Gun Lake Casino, Wayland
Stay Asleep/Sinai Vessel/Nekomata/Pooshka, Shakespeare's Lower Level, Kalamazoo
WMU School of Music Jazz Jam, The Union Cabaret & Grille, Kalamazoo
Joshua Roman with JACK Quartet, Dendrinos Chapel and Recital Hall, Interlochen Center For The Arts, Interlochen
Thursday, April 19
Earphorik, Founders Brewing Co.
"Classical Evolution," Chamber Music Society of Lincoln Center, St. Cecilia Music Center
How To Live Together, Music In The Stacks, Grand Rapids Public Library Main
Michael Ray, Elevation @ The Intersection
Jack Beats/Born Dirty/Stay At Home Dabs/Crisp Bitz, The Stache inside The Intersection
1964 The Tribute (Beatles tribute), DeVos Performance Hall
Mary Rademacher, One Trick Pony
Brad Fritcher's MOODS, Harmony Hall
Brett Danger Dame, 7 Monks Taproom
JMM Jazz Trio, Noto's Old World Italian, Cascade
Jim Spalink, Rockford Brewing Co., Rockford
The Outer Vibe/Jenison High School Orchestras (Hand2Hand benefit), Jenison Center For The Arts, Jenison
Ken Yates, Seven Steps Up, Spring Lake
JGJ, Gun Lake Casino, Wayland
JL Fulks: Homegrown Series, Old Dog Tavern, Kalamazoo
Yakiv Tsvietinskyi, The Union Cabaret & Grille, Kalamazoo
Boyz II Men, Firekeepers Casino, Battle Creek
Friday, April 20
SOLD OUT Lord Huron, 20 Monroe Live
SOLD OUT Twin Peaks/Heaters/Wulfpac: Seven-Year Anniversary Party, The Pyramid Scheme
Jake Simmons & the Little Ghosts/Cheap Emotion/Reggie And Tim, Tip Top Deluxe Bar & Grill
Kent Philharmonic Orchestra Concert, Royce Auditorium, St. Cecilia Music Center
I See Stars/Divided They Fall/Martyr For Madison/Cassidy Bisher Music & the Stargazers, The Stache inside The Intersection
YBN Nahmir, Elevation @ The Intersection
Statik/Psyntimental/CHOFF, Creston Brewery
Stolen Horses, Back Forty Saloon
Mix Pack, Grand Woods Lounge
Echoes Of Silence/Manhattan Blockade/Shoebox, Mulligan's Pub
SLPXRT/Bronze Nazareth & the Wisemen/DJ Psycho/Thick As Thieves/Tekh Togo/Assorted Anonymous/The SEVENth/The Brickstreet Hooligans/Wu Zee/Dream Entertainment/Mavimarx/E. Spellzzz/Kov/Biffy The Beat Slayer, Billy's Lounge
Hat Trick, Log Cabin Bar
Three's A Crowd, River City Saloon
Jaded, H.O.M.E. At The B.O.B.
John Shea, JW Marriott
Mike Frost Trio, Rendezvous Lounge @ Amway Grand Plaza Hotel
Discycle/Hordes/Bitter Truth, Kuzzins Lounge
The Moonrays, Rocky's Bar & Grill
Nick Forseman, Blue Water Grill
Oregon DreamChild, Shots On The River, Belmont
Barefoot Gypsies, 57 Pub & Bistro, Greenville
Coty Bouchard, Bostwick Lake Inn, Rockford
Jets, Woody's Press Box, Wyoming
Grand Rapids Symphony/Nelson Freire, Carnegie Hall, New York City
Olivia Mainville & Brandon James, Tripelroot, Zeeland
Flint Eastwood, Hope College Concert Series, Knickerbocker Theatre, Holland
Native Howl (CD release)/The Gasoline Gypsies, Park Theatre, Holland
The Banana Migration, New Holland Brewing's Pub On 8th, Holland
Sam Parks, Our Brewing Co., Holland
Brett Dame, The Kirby House, Grand Haven
Paris Blue, Jack's Waterfront Bistro + Bar, Spring Lake (April 20-21)
Mr. Manager/Young Wook/Sloth/Dissonance/Frybread Power, Pope's Pub, Fruitport
Flexadecibel/Westside Soul Surfers, Unruly Brewing Company, Muskegon
Tim Johnson Duo, 18th Amendment Spirits Co., Muskegon
Silent Bark, McDuff's Bar & Grille, Wayland
BBI/John Sanger, Gun Lake Casino, Wayland
Classics Uncorked, Kalamazoo Symphony Orchestra, Kalamazoo Institutes of Art, Kalamazoo
Trout Steak Revival, Bell's Eccentric Cafe, Kalamazoo
The Dow Family, Boatyard Brewing Company, Kalamazoo
Drop 35, Louie's Trophy House, Kalamazoo
The Mainstays, Old Dog Tavern, Kalamazoo
Heartsick/Laurentian Tides/Far Away/Oceans Beneath Us/Last Sleep, Papa Pete's, Kalamazoo
Asamu, The Union Cabaret & Grille, Kalamazoo
Latitude, Rendezvous Pub, Battle Creek
Deep Fried Pickle Project, The Livery, Benton Harbor
Billy Currington/LoCash, Soaring Eagle Casino, Mt. Pleasant
The Temptations/The Four Tops, Silver Creek Event Center, Four Winds Casino, New Buffalo
Saturday, April 21
SOLD OUT Jack White, 20 Monroe Live
Persistent Flashback Disorder (11 a.m.)/Calabogie Road Bluegrass (1 p.m.)/Parade (3 p.m.)/Beaver Xing (3:15 p.m.) DJ JW (4 p.m.): Record Store Day, Dodds Records
DJ Dante Cope: Dogfish Head Record Store Day Hosted by Dodds Record Store, Logan's Alley (4 p.m.)
Third Man Records Rolling Record Store, Record Store Day, Grand Rapids Art Museum (11 a.m.)
Brian Dieleman/Stellar/Eugene Jackets/Feeding Grizzlies/Mean Mother/DangerVille/Tail From The Crypt: Record Store Day (noon-6 p.m.), Corner Record Shop, Grandville
Scott Veenstra Trio, JW Marriott
Mike Frost Trio, Rendezvous Lounge @ Amway Grand Plaza Hotel
Mega 80s (Prince tribute), The Intersection
Sons Of Apollo/Felix Martin, Elevation @ The Intersection
SOLD OUT YFN Lucci/Prophet & Michael Trae/Nino (AGE), The Stache inside The Intersection
Lady Ace Boogie (album release show)/Mama Sol/Molly/SuperDre, The Pyramid Scheme
Theatre Bizarre Orchestra/Genetics/Stephie James/Oracle, Founders Brewing Company
Invisible Mansion/Fyrrh/Queen Bee Dream, Tip Top Deluxe Bar & Grill
Max and Ruth Bloomquist, Grand River Folk Arts Society, Front Studio, Wealthy Theatre
America's Music Company Jazz Trio, Kava Kasa
Hip Pocket, H.O.M.E. At The B.O.B.
DC-90, Flanagan's Irish Pub
Stolen Horses, Back Forty Saloon
Jukejoint Handmedowns, One Trick Pony
Jesse Ray & the Carolina Catfish, Billy's Lounge
The Softspots/Emma Guzman/Ars Nova/Sandra Effert, Rocky's Bar & Grill
Brena, Log Cabin Bar
The Group Therapy Band, River City Saloon
Old Fire/Turnspit/Charles The Osprey, Kuzzins Lounge
La Arrolladora El Limon de Rene Camacho/Dareyes de la Sierra/DJ Yeyo, The Orbit Room
Tony Reynolds, Blue Water Grill
Moonshot, Shots On The River, Belmont
John Shea Trio, Noto's Old World Italian, Cascade
Tony Halchak, 57 Brew Pub & Bistro, Greenville
Project 90, Rockford Brewing Co., Rockford
Tetrad, Rogue River Tavern, Rockford
Tell Yo Mama, Woody's Press Box, Wyoming
Matt Gabrial, Saugatuck Brewing Co., Douglas
Vincent Hayes, Tripelroot, Zeeland
Glamhammer, The Pipeline Smokehouse & Bar, West Olive
JGJ Band, The Kirby House, Grand Haven
Tyrone Wells/Gabe Dixon, Seven Steps Up, Spring Lake
Paris Blue, Jack's Waterfront Bistro + Bar, Spring Lake (April 20-21)
Left Paul Trio, Hennessy's Pub, Muskegon
Sydney Burnham, Pigeon Hill Brewing, Muskegon
Sonic Pirates, Wayland Hotel, Wayland
BBI/Bill Ellingboe, Gun Lake Casino, Wayland
Classics On Tap, Kalamazoo Symphony Orchestra, Bell's Eccentric Cafe, Kalamazoo
Lower Leisure Class/BFF/Darcy Wilkin, Old Dog Tavern, Kalamazoo
Groove Lab, The Union Cabaret & Grille, Kalamazoo
The Convelescence/The Outliers/Hollow Front/NAGAZImetalshop/Hyporium/Stoleaway, The Music Factory, Battle Creek
CANCELED David Lindley, Franke Center For The Arts, Marshall
Laith Al-Saadi, Franke Center For The Arts, Marshall
Miles Nielsen & the Rusted Hearts/Chris Dupont, Acorn Theater, Three Oaks
1964 The Tribute, The Mendel Center @ Lake Michigan College, St. Joseph
Dirty Deville, The Livery, Benton Harbor
Hank Mowery, 2018 Winter Blues Series, Center Stage @ The Gem Theater, St. Louis
Sunday, April 22
Konrad Twitty Band/Acid Wizard, Tip Top Deluxe Bar & Grill
Randissimo's Sunday Jazz Jam, SpeakEZ Lounge
Grand Rapids Jazz Orchestra, Founders Brewing Co.
Arturo Ziraldo, Cedar Springs Brewing Company, Cedar Springs
EGR Reads: The Piano Cottage Trio, East Grand Rapids Branch Kent District Library
The Crane Wives/Michael Riley/Kyd Kane/Bri Ross, Creston Brewery
Tribute To John Kober, The Win Tavern 33, Jenison
POSTPONED David Lindley, Park Theatre, Holland
House Of Hamill, Seven Steps Up, Spring Lake
Watching For Foxes, C3 Spiritual Community, Grand Haven Community Center, Grand Haven
Joy Ike, Salt Of The Earth, Fennville
Mike McIntosh, Gun Lake Casino, Wayland
Alex Austin & Justin Dore, Hilliard's Corner Lounge, Wayland
Jazz Brunch/Professional Jazz Jam/Blues Jam with Crossroads, Old Dog Tavern, Kalamazoo
The Royal Metal, The Music Factory, Battle Creek
ON THE HORIZON
Monday, April 23
Wild Ones, The Mint @ The Intersection
John Shea Trio, Rockwell Republic
BassBin: ADMN/Just Alexander, Billy's Lounge
Brad Fritcher's MOODS: Jazz & Gin Mondays, Long Road Distillers
JMM Jazz, Big Lake Brewing, Holland
Jazz Jam, What Not Inn, Fennville
Alex Mays, Gun Lake Casino, Wayland
Tom Duffield, Old Dog Tavern, Kalamazoo
Dan Willenberg Trio, The Union Cabaret & Grille, Kalamazoo
Tuesday, April 24
Edye Evans Hyde Trio/Mike Hyde & Mike Frost: Progressions Jazz Series, New Holland Brewing's The Knickerbocker
Flatland Grip, Cedar Springs Brewing Company, Cedar Springs
Take Three Jazz Ensemble, The Grand, Grand Haven
Gabrial James, Gun Lake Casino, Wayland
Cheap Dates, Live Band Karaoke, The Union Cabaret & Grille, Kalamazoo
Tuesday Night Jazz Jam, Rupert's Brew House, Kalamazoo
Wednesday, April 25
Cameron Blake/Oh Brother Big Sister, Local Spins Wednesday @ SpeakEZ Lounge
X Ambassadors/Jacob Banks/The Aces, 20 Monroe Live
Morbid Angel/Misery Index/Dreaming Dead/Hatestorm Annihilation, Elevation @ The Intersection
The Legal Immigrants (tour kick-off)/Conrad Shock + The Noise, The Pyramid Scheme
Tom Hagen Trio featuring Rick Reuther, Noto's Old World Italian, Cascade
Everett Domeier/Refurbished, Gun Lake Casino, Wayland
WMU School of Music Jazz Jam, The Union Cabaret & Grille, Kalamazoo
Blue Veins Blues Jams, Shakespeare's Lower Level, Kalamazoo
Katy Need A Life/Cocordion/Peach Lavender/Jesus Body, Louie's Trophy House, Kalamazoo
Thursday, April 26
Maddie & Tae, The Intersection
Moneybagg Yo, Elevation @ The Intersection
PROKO & DMVU/Dreezstring/KHZ, The Stache inside The Intersection
Exposure Therapy (album release)/Emma Loo/Krillin, The Pyramid Scheme
Big Dudee Roo, Founders Brewing Co.
Kathy Lamar, One Trick Pony
Jessica In The Rainbow, Harmony Hall
S.S. Web/Short Hair Domestics, Mulligan's Pub
Great Scott!, Wheelhouse Kitchen & Cocktails
Oh Brother Big Sister, 7 Monks Taproom
JMM Jazz, Noto's Old World Italian, Cascade
Patrick Nolan, Rockford Brewing Co., Rockford
Robin Connell Jazz Trio (11:30 a.m.), Thornapple Jazz Festival, Seasonal Grille, Hastings
Tony LaJoye/Kyle Wellfare (11:30 a.m.), Thornapple Jazz Festival, Kloosteran's Sports Tap, Hastings
Rush Clement (11:30 a.m.), Thornapple Jazz Festival, County Seat Restaurant, Hastings
Amy Young Combo (11:30 a.m.), Thornapple Jazz Festival, Walldorff Bistro, Hastings
Thornapple Jazz Orchestra/Edye Evans Hyde, Thornapple Jazz Festival, First Presbyterian Church, Hastings
Kevin Morby/Hand Habits, Hope College Concert Series, Park Theatre, Holland
Checkers Morton, Sandy Point Beach House, West Olive
Chris & Andy, Grand Armory Brewing, Grand Haven
Christian Sands Trio, Gilmore Keyboard Festival, Bell's Brewery, Kalamazoo
Kalamazoo Trumpet Night, The Union Cabaret & Grille, Kalamazoo
Friday, April 27
Grand Rapids Symphony, Chopin & Dvorak, with Rafal Blechacz, Gilmore Keyboard Festival, DeVos Performance Hall (April 27-28)
John Shea, JW Marriott
Fred Knapp Trio, Rendezvous Lounge @ Amway Grand Plaza Hotel
MC Chris/Bitforce, The Pyramid Scheme
Grand Rapids Soul Club/DJs ILL ONE & AB, Billy's Lounge
Dangerville/Delilah DeWylde, Tip Top Deluxe Bar & Grill
Cofresi/Flats Stanlie/Fludder and Em, The Stache inside The Intersection
Russell Dickerson/Livy Jeanne, The Intersection (Moved from Elevation)
Jukejoint Handmedowns, The Old Goat
Jake Dodds, Back Forty Saloon
The Rock Show, H.O.M.E. At The B.O.B.
Three's A Crowd, Grand Woods Lounge
Tweeg and The Bounders/Thirsty Curses/Deadlight Holiday, Mulligan's Pub
Liverswell, Log Cabin Bar
The Holy Warheads/Junkyard Horse, Kuzzins Lounge
Shane Tripp, Creston Brewery
Brett Dame, Blue Water Grill
The Moonrays, Rocky's Bar & Grill
Toby Bresnahan, Bier Distillery, Belmont
131 Band, Shots On The River, Belmont
Cool Jazz With Alphonse Horne, Van Singel Fine Arts Center, Byron Center
Marquita Bernard, Bostwick Lake Inn, Rockford
Azz Izz, Woody's Press Box, Wyoming (April 27-28)
Kathy Ford (11:30 a.m.), Thornapple Jazz Festival, County Seat Restaurant, Hastings
Mike Skory ( 6 p.m.), Thornapple Jazz Festival, County Seat Restaurant, Hastings
Tyler Haynes Ensemble (11:30 a.m.), Walldorff Bistro, Hastings
Tyler Haynes Ensemble (5 p.m.)/Thornapple Jazz Orchestra Open Jam, Walldorff Bistro, Hastings
Nicholas James, Saugatuck Brewing Co., Douglas
Classic III: A Star Returns, Meredith Arwady, Holland Symphony Orchestra, Jack H. Miller Center for Musical Arts, Hope College, Holland (April 27-28)
Fleetwood Mac Mania (Fleetwood Mac tribute), Park Theatre, Holland
The Matt Gabrial Trio, New Holland Brewing's Pub On 8th, Holland
Bigfoot Buffalo, Our Brewing Co., Holland
Kim Richey, Seven Steps Up, Spring Lake
Drop 35, Jack's Waterfront Bisto + Bar, Spring Lake
David Lampman, The Kirby House, Grand Haven
Rogue River Ramblers, Grand Armory Brewing, Grand Haven
Tango Caliente!, West Shore Symphony, Frauenthal Theater, Muskegon
Yard Sale Underwear, The Alley Door Club, Frauenthal Center, Muskegon
Tiny Tree/Left Lane Cruiser, Unruly Brewing Co., Muskegon
The Williams Family, Hilliard's Corner Lounge, Wayland (April 27-28)
All In, McDuff's Bar & Grille, Wayland
Brandon Ward/Sweet J Band, Gun Lake Casino, Wayland
Henhouse Prowlers, Bell's Eccentric Cafe, Kalamazoo
Ingrid Fliter, Gilmore Keyboard Festival, Wellspring Theater, Kalamazoo
Julien Labro Quartet, Gilmore Keyboard Festival, Dalton Center Recital Hall, Western Michigan University, Kalamazoo
Alex Mays & Eddie Blue Lester, Boatyard Brewing Company, Kalamazoo
Pocket Vinyl/Midnight Thirst/Fire It Sirius/Hat Madder, Old Dog Tavern, Kalamazoo
Greg Nagy, The Union Cabaret & Grille, Kalamazoo
Lokella/Hail Your Highness/Oro/Kill Date, Shakespeare's Lower Level, Kalamazoo
Jake Kershaw, Louie's Trophy Grill, Kalamazoo
Epicure/Basic Comfort/Shai-Li, Rupert's Brew House, Kalamazoo
Super Bob/City Of The Weak/Echo Black/E-Manual Zi, The Music Factory, Battle Creek
Lit Up, Rendezvous Pub, Battle Creek
Chris Jones & the Night Drivers/Peter Nye, Acorn Theater, Three Oaks
Wei Luo, 2018 Young Artist, Gilmore Keyboard Festival, First United Methodist Church, South Haven
The Clairvoyants, Little River Casino Resort, Manistee
Mushroomhead/VYCES/Gabriel and the Apocalypse/VentanA/Blood Sun, Ground Zero, Traverse City
Up North Big Band, Red Sky Stage, Petoskey
Saturday, April 28
Grand Rapids Symphony, Chopin & Dvorak, with Rafal Blechacz, Gilmore Keyboard Festival, DeVos Performance Hall (April 27-28)
Valentiger/Tom Hymn/Fiona Dickinson, Founders Brewing Company
Steve Hilger, JW Marriott
Fred Knapp Trio, Rendezvous Lounge @ Amway Grand Plaza Hotel
George Thorogood & the Destroyers, 20 Monroe Live
Must Die/LAXX/Tisoki/D-Wrex/Frybread Power, Elevation @ The Intersection
The Lillingtons/Make War/The Bloody Lips: 7th Anniversary Part 2, The Pyramid Scheme
Natchez Trace, One Trick Pony
The Zannies/Dirty DeVille, Tip Top Deluxe Bar & Grill
Indika Reggae Band/Karl "Kofi" James: Reggae Springfest, Billy's Lounge
Nagazi/Nuskin/Kill Tomorrow/Death Abides, Mulligan's Pub
NED/Black Note Graffiti/UTO, Kuzzins Lounge
Jake Dodds, Back Forty Saloon
Head/Marks Angels/The Tube Socks/The Fabulous Vans, Quinn & Tuite's Irish Pub
Smash Kings, H.O.M.E. At The B.O.B.
AfterHours Radio/Ape Not Kill Ape/Sleepover, Rocky's Bar & Grill
Liverswell, Log Cabin Bar
Kari Holmes, River City Saloon
James Quatrine/Dana Nyson/Alisha Barber: Triumph Music Academy Showcase, Kava Kasa
Djembe Spectacular, Creston Brewery
Jim Wood, Blue Water Grill
Quarter Below, Shots On The River, Belmont
John Shea Trio, Noto's Old World Italian, Cascade
Kristen Kuiper, 57 Brew Pub & Bistro, Greenville
Beer City Saxes/The Jazz Method/My Thin Place, Thornapple Jazz Festival Walldorff Ballroom, Hastings
Swingtet (10 a.m.)/Lew Boyd Orchestra/Aquinas College/Big Band Nouveau, Thornapple Jazz Festival, Spray Park Band Shell, Hastings
Swing Operation (10 a.m.), Thornapple Jazz Festival, Thornapple Plaza, Hastings
Ransom Street Swing Band (10 a.m.)/Flat River Big Band/Sentimental Journey/SC4 Jazz Band/Lake Effect Big Band Jazz, Thornapple Jazz Festival, Hastings
Kalamazoo Sax Quartet/Captain Caravan, Thornapple Jazz Festival, State Grounds Coffee, Hastings
Tony LaJoye/Kyle Wellfare (11:30 a.m.), Thornapple Jazz Festival, Kloosterman's Sports Tap, Hastings
Kevin Kreiger (11:30 a.m.), Thornapple Jazz Festival, Seasonal Grille, Hastings
Rush Clement (7 p.m.), Thornapple Jazz Festival, County Seat Restaurant, Hastings
My Thin Place (11:30 a.m.), Thornapple Jazz Festival, Walldorff Bistro, Hastings
B-Side Growlers, LowellArts Unplugged House Concert, Lowell
Jaded, Rogue River Tavern, Rockford
Soul Patch, Rockford Brewing Co., Rockford
Azz Izz, Woody's Press Box, Wyoming (April 27-28)
Rich Burkholder, Saugatuck Brewing Co., Douglas
DC-90, Wicks Park Bar & Grille, Saugatuck
Classic III: A Star Returns, Meredith Arwady, Holland Symphony Orchestra, Jack H. Miller Center for Musical Arts, Hope College, Holland (April 27-28)
Brother Oliver, Big Lake Brewing, Holland
Double Nickel, Tripelroot, Zeeland
JGJ Band, The Kirby House, Grand Haven
5th & Elliott, Grand Armory Brewing, Grand Haven
Joel Toppen & Friends, Grand Armory Brewing, Grand Haven
John Waite & The Axemen, Seven Steps Up, Spring Lake (5:30 p.m. & 8:30 p.m.)
Drop 35, Jack's Waterfront Bisto + Bar, Spring Lake
Carl Webb, Hennessy's Pub, Muskegon
Matt Williams, Unruly Brewing Co., Muskegon
Two Dudes In Flip Flops, The Mitten Bar, Ludington
The Williams Family, Hilliard's Corner Lounge, Wayland (April 27-28)
Curt Hines/Sushi Roll, Gun Lake Casino, Wayland
Jim Shaneberger, McDuff's Bar & Grille, Wayland
Wei Luo, 2018 Young Artist, Gilmore Keyboard Festival, Stetson Chapel, Kalamazoo College, Kalamazoo
Murray Perahia, Gilmore Keyboard Festival, Chenery Auditorium, Kalamazoo
The Victor Wooten Trio/Sinbad, Bell's Eccentric Cafe, Kalamazoo
Duffield Caron Project/Benjamin/Who Hit John?/Ghostbunnies, Old Dog Tavern, Kalamazoo
Barn On Fire, The Union Cabaret & Grille, Kalamazoo
Hairmania, Shakespeare's Lower Level, Kalamazoo
Richard Buckner/Steve Trosin, Franke Center For The Arts, Marshall
Hen House Prowlers, The Livery, Benton Harbor
G lethal 9/Heartsick/Laurenian Tides/Far Away, Czar's 505, St. Joseph
Jordan Valley Fiddlers' Jamboree, East Jordan Civic Center, East Jordan
Conrad Gold & Jon Hoagland, Red Sky Stage, Petoskey
Sunday, April 29
Desmond Jones/Hollywood Makeout/The Honeytones: Feedback (Access of West Michigan fund-raiser), Founders Brewing Company
Mike Hyde & Mike Frost, Sunday Jazz Brunch, JW Marriott
Ben Goldberg & Michael Coleman, "Practitioner," Underground Concert Series, LaFontsee Galleries
Randissimo's Sunday Jazz Jam, SpeakEZ Lounge
Drugs In The Carpet/Menagerie/Yakul, Tip Top Deluxe Bar & Grill
Craig Hunnicutt (4 p.m.)/Alex Austin (of Deerfield Run)/Loren Johnson/Nicholas James Thomasma, Songteller Sessions (7 p.m.), Creston Brewery
Jim Malcolm, Sunday Afternoon Live, Cascade Township Branch, Kent District Library
Jason Wheeler & Friends, Cedar Springs Brewing Company, Cedar Springs
Danny Dash Andrews (Michael Jackson tribute), Park Theatre, Holland
Randy Johnson, Sandy Point Beach House, West Olive
Kathy LaMar & BobVanStee, C3 Spiritual Community, Grand Haven Community Center, Grand Haven
Jack Leaver, Gun Lake Casino, Wayland
Carrie McFerrin, Hilliard's Corner Lounge, Wayland
Daniil Trifonov, Gilmore Keyboard Festival, Dalton Center Recital Hall, Western Michigan University, Kalamazoo
Bill Charlap Trio, Williams Theatre, Gilmore Keyboard Festival, Western Michigan University, Kalamazoo
Jazz Brunch/Professional Jazz Jam, Old Dog Tavern, Kalamazoo
Wei Luo, 2018 Young Artist, Gilmore Keyboard Festival, First Congregational Church, Battle Creek
Escaping Pavement/Drew Nelson, Salt Of The Earth, Fennville
Newaygo County Community Choir, Dogwood Center for Performing Arts, Fremont
Monday, April 30
The Steve Hilger Band (GRandJazzFest line-up reveal), H.O.M.E. At The B.O.B.
Brad Fritcher's MOODS: Jazz & Gin Mondays, Long Road Distillers
BassBin: DJ Godfather, Billy's Lounge
John Shea Trio, Rockwell Republic
JMM Jazz, Big Lake Brewing, Holland
Mike Talbot, Gun Lake Casino, Wayland
Leif Ove Andsnes, Gilmore Keyboard Festival, Chenery Auditorium, Kalamazoo
Tom Duffield, Old Dog Tavern, Kalamazoo
Dan Willenberg Trio, The Union Cabaret & Grille, Kalamazoo
MAY
Tuesday, May 1
Embellish, Basilica of St. Adalbert
Take Three Jazz Ensemble, The Grand, Grand Haven
Jack Leaver, Gun Lake Casino, Wayland
Lawrence Brownlee, tenor, Gilmore Keyboard Festival, Stetson Chapel, Kalamazoo
Ingrid Fliter & Catherine Chi, Gilmore Keyboard Festival, Dalton Center Recital Hall, Western Michigan University, Kalamazoo
Rusty's BA Band, The Union Cabaret & Grill, Kalamazoo
Tuesday Night Jazz Jam, Rupert's Brew House, Kalamazoo
Height Keech/ialive/Mister, Shakespeare's Lower Level, Kalamazoo
Michael McDermott, Acorn Theater, Three Oaks
Wednesday, May 2
The Hacky Turtles, Local Spins Wednesday @ SpeakEZ Lounge
Jim Shaneberger, The Blu Bar @ Blue Water Grill
Vincent Hayes, Cedar Springs Brewing Company, Cedar Springs
Tom Hagen Trio featuring Rick Reuther, Noto's Old World Italian, Cascade
Jake Stevens, Gun Lake Casino, Wayland
Kirill Gerstein, Gilmore Keyboard Festival, Wellspring Theater, Kalamazoo
Benjamin Grosvenor, Gilmore Keyboard Festival, Dalton Center Recital Hall, Western Michigan University, Kalamazoo
Sir Mix A Lot, Bell's Eccentric Cafe, Kalamazoo
Blue Veins Blues Jam, Shakespeare's Lower Level, Kalamazoo
Copyright 2018, Spins on Music LLC