It's a week of big names and big local shows, including Drive-By Truckers, Tuesday Evening Music Club, On The Line, Local Showcase, hi-ker, Yolonda Lavender and a special GR Symphony concert.
THE BIG LIST: July 16-22
For an expanded list of upcoming shows at West Michigan venues, check out The REALLY Big List at Local Spins. Have concert listings you think deserve to be spotlighted? Email date, time, ticket prices, location and details to liz@localspins.com.
Support our coverage of
West Michigan's music scene
CHECK OUT THIS WEEK'S OUTDOOR COMMUNITY CONCERTS HERE (including blues heroes Rusty Wright in Rockford on Tuesday and Jake Kershaw in Lowell on Thursday): Free Community Concerts
MONDAY
THE MESSTHETICS
GUILDED GHOST
MILLIKEN CHAMBER
When: 9 p.m. Monday
Tickets: $12
Where: The Pyramid Scheme, Grand Rapids
The Messthetics are an experimental rock trio featuring Joe Lally and Brendan Canty of Fugazi with celebrated avant-garde guitarist Anthony Pirog. The instrumental group is commemorating its debut self-titled album with a performance as live and improvisational as the album itself.
Also on the bill for the Grand Rapids show: Guilded Ghost and Milliken Chamber. Get more information online at pyramidschemebar.com.
TUESDAY
TUESDAY EVENING MUSIC CLUB:
ERIC ENGBLADE QUARTET
WIRE IN THE WOOD
When: 7 p.m. Tuesday
Tickets: (Regular admission to Meijer Gardens) $14.50 adults, discounts for seniors & children
Where: Frederik Meijer Gardens & Sculpture Park, Grand Rapids Township
The Tuesday Evening Music Club series continues with a pair of highly talented acts who've drawn attention for their music in different ways. Grand Rapids multi-instrumentalist, songwriter and singer Eric Engblade first made a splash with a band that unleased "folk-rock with teeth" before settling on rootsy and wholly entertaining solo projects surrounded by superb musicians. He also has performed and sat in with numerous other West Michigan acts.
Wire in the Wood, meanwhile, is an Ann Arbor-based bluegrass band with a twist. Band members call it "psycho-acoustidelic-string-jamz," playing everything from "barn-burnin' bluegrass" to "swingin' serenade."
THE LONE BELLOW, ERIN RAY
When: 8 p.m. Tuesday
Tickets: $20 advance, $25 day of show
Where: Bell's Brewery Eccentric Café, Kalamazoo
In 2013, The Lone Bellow pushed its way into the Americana scene with the debut album "Then Came The Morning." Three years after receiving high praise, the trio has completed a third studio album produced by the legendary Dave Cobb. Along with this show, The Lone Bellow will also play the St. Cecilia Acoustic Café Series this fall in Grand Rapids.
Erin Rae and Jamie Drake are also on the bill. Get tickets online at bellsbeer.com.
HOWIE DAY, NICK BARILLA
When: 7:30 p.m. Tuesday
Tickets: $35-$45
Where: Seven Steps Up, Spring Lake
This Spring Lake listening room welcomes the return of singer-songwriter Howie Day, who first made a huge splash on the music scene back about 14 years ago with songs such as "Collide" and "She Says" from his album "Stop All the World Now." The Maine native's most recent album, "Lanterns," was released in 2015, but he's nearing release of a new collection of tunes. Opening the show will be Nick Barilla.
Seven Steps Up keeps things rolling this week with The Cerny Brothers at 7:30 p.m. Thursday and a standing-room-only show starring Parsonsfield at 8:30 p.m. Saturday. Get details online at pindropconcerts.com.
WEDNESDAY
JOHNNY MATHIS
When: 7:30 p.m. Wednesday
Tickets: $59-$125
Where: DeVos Performance Hall, Grand Rapids
Originally from Texas, legendary singer Johnny Mathis has produced dozens of albums that have achieved gold or platinum status, and 73 making the Billboard charts. His discography includes traditional pop, Brazilian, Spanish, soul, rhythm and blues, soft rock, show tunes, Tin Pan Alley, blues, country, and even a few disco songs for his album "Mathis Magic" in 1979.
Mathis, now 82, will be stopping in Grand Rapids this Wednesday as a stop on his 62nd-anniversary tour which will end in December. After this performance, Mathis will be headed to Four Winds Casino in New Buffalo on Friday. Buy tickets for the Grand Rapids show online here.
BLACK LABEL SOCIETY
CORROSION OF CONFORMITY
When: 6:30 p.m. Wednesday
Tickets: $32-$59.50
Where: 20 Monroe Live, Grand Rapids
As part of the second leg of its North American tour, heavy/stoner rock band Black Label Society – led by Zakk Wylde – will be joined by Corrosion of Conformity at 20 Monroe Live.
The 23-performance leg of the tour began on July 14 in Wisconsin and ends on Aug. 11 in New Jersey. The tour focuses on the band's 10th album, "Grimmes Hits," which was released on Jan. 19. Corrosion of Conformity will feature music off of its album released a week before Black Label Society's newest, "No Cross No Crown."
Get tickets online here.
SHANIA TWAIN
When: 8 p.m. Wednesday
Tickets: $29.95-$109.95
Where: Van Andel Arena, Grand Rapids
Rolling through her first U.S. tour since 2015, country/pop singer Shania Twain returns to Grand Rapids in support of her latest album, 2017's "Now," which has spawned the singles "Life's About to Get Good" and "We Got Something They Don't." Although she's only released five studio albums over a 24-year period, the Canadian singer is the best-selling female country artist in history. And, of course, she'll be performing huge hits such as "Man! I Feel Like A Woman" and "That Don't Impress Me Much".
Plenty of tickets remain for the Van Andel Arena show. Get tickets, details online at vanandelarena.com.
LOCAL SPINS WEDNESDAY:
ON THE LINE
When: 8 p.m. Wednesday
Admission: Free
Where: SpeakEZ Lounge, Grand Rapids
It's another debut in the Local Spins Wednesdays series. Grand Rapids alt-rock/prog-rock band On the Line has been featured at Local Spins and on WYCE for a reason: These young musicians are impressive.
On the Line fuses a unique blend of alternative-progressive rock music with driving rhythms, ambient layers and lyrical imagery. The band performs primarily original music inspired by musical influences such as The Mars Volta, Porcupine Tree, Pink Floyd, Tame Impala, Tool and Rush. The band's debut album "Color Tour" was released in 2017, and a new single and a new EP are in the works.
Local Spins Wednesdays are presented by Local Spins, SpeakEZ Lounge, Perrin Brewing Company and WYCE, with Michigan beer specials on tap and free parking in the Sixth Street Park parking lot off Monroe Avenue NW, a block north of SpeakEZ Lounge.
THURSDAY
DRIVE-BY TRUCKERS
When: 8 p.m. Thursday
Tickets: $30 advance, $35 day of show
Where: Bell's Brewery Beer Garden, Kalamazoo
Georgia's Drive-By Truckers have cultivated an enthusiastic audience and plenty of critical acclaim for their Southern rock- and country-hued material, something the group has been churning out now for 22 years consistently on the road and energizing fans. The Patterson Hood-led band – which once featured singer-songwriter Jason Isbell – continues to touring behind its most recent album, 2016's "American Band," which peaked at No. 25 on the Billboard 200.
Get details online at bellsbeer.com. Doors open at 7 p.m.
JAPANESE BREAKFAST
MOTHERS
When: 8 p.m. Thursday
Tickets: $15
Where: The Pyramid Scheme, Grand Rapids
Japanese Breakfast is the name that Michelle Zauner, of Philadelphia indie-punk band Little Big League, has gone by since her first 30-song tape titled "June" was released in 2013. After two more cassette releases, Zauner released "Psychopomp" in 2016 and "Soft Sounds from Another Planet" in 2017. A wide range of sounds were heard on both albums including jarring anime samples, minimalist ballads and rhythm and synths that are magically familiar yet otherworldly.
Get tickets online here.
THE LIQUE, SAFETY SQUAD
When: 9:30 p.m. Thursday
Admission: Free
Where: Founders Brewing Co., Grand Rapids
Hailing from Las Vegas, The Lique blends hip-hop and jazz, and crosses over into many contemporary styles. The group finds inspiration through other artists such as Janelle Monae and The Roots. Safety Squad is also on the bill for this free Thursday show.
Founders Brewing follows up on Saturday with The Mike Dillon Band, $5.
Get details online at foundersbrewing.com.

THE PIANO COTTAGE ROCKS!
When: 7:30 p.m. Thursday and Friday
Tickets: $15
Where: Wealthy Theatre, Grand Rapids
Focusing on numerous styles of rock, students of The Piano Cottage (ages 8-16) will knock your socks off with every performance. This two-hour concert will showcase 85 students and there will be 25 "headliners" who auditioned for their spots in front of a panel of five professional judges (out of 125 total auditionees).
Read more about The Piano Cottage and the upcoming concert in this Local Spins feature story.
Get tickets online here.
BEAVER ISLAND MUSIC FESTIVAL:
REV. PEYTON'S BIG DAMN BAND
GUNNAR & THE GRIZZLY BOYS
THE GASOLINE GYPSIES
When: Thursday-Saturday
Tickets: $105 weekend (adult); $90 (teen/senior)
Where: Beaver Island, Lake Michigan
It's hard to imagine a more idyllic, remote setting for a Michigan music festival than this one. The Beaver Island Music Festival boasts a special charm and continues to grow each year as word about this special event gets out. This year's island soiree features big names such as Reverend Peyton's Big Damn Band, Gunnar & The Grizzly Boys and The Gasoline Gypsies, but still revels in the beauty of regional acts.
So, the weekend lineup also features The Legal Immigrants, Slim Gypsy Baggage, Dave Boutette, The Bootstrap Boys, Nathan & Jessie, Oh Brother Big Sister, Roosevelt Diggs, Jesse Ray & The Carolina Catfish, Cerny Brothers and many more. Get the full lineup and details at bimf.net; check out a preview later this week at Local Spins, with coverage to follow. Tickets will be available at the gate, and remember, you'll be taking a ferry over to the island so separate tickets must be purchased for that. Also single-day tickets ($35 adult) are available for the festival.
FRIDAY
JOE JACKSON
CAMERON BLAKE
When: 7 p.m. Friday
Tickets: SOLD OUT
Where: Frederik Meijer Gardens & Sculpture Park, Grand Rapids Township
Grammy-nominated, English rock/pop singer and musician Joe Jackson ("Is She Really Going Out With Him," "Steppin' Out," "Real Man") brings his 2018 North American tour to Meijer Gardens. The critically acclaimed, 63-year-old new wave artist released his most recent album, "Fast Forward," in 2015.
Grand Rapids singer-songwriter Cameron Blake – who has drawn international attention for his music, including his latest album, "Fear Not" – opens the show.
A$AP FERG
When: 8 p.m. Friday
Tickets: $26-$45
Where: 20 Monroe Live, Grand Rapids
A$AP Ferg, aka Ferg, brings his Mad Man Tour to Grand Rapids, wedged between shows in Milwaukee and Detroit (where he plays The Fillmore Detroit). The New York City/Harlem rapper – born Darold D. Brown Ferguson Jr. – has released three albums since 2013 (when he was named "rookie of the year" at the BET Hip Hop Awards). His most recent effort, 2017's "Still Striving," peaked at No. 12 on the Billboard 200 chart.
IDK is also on the bill for this show, with doors opening at 7 p.m. Get tickets online here.
MAY ERLEWINE
RED TAIL RING, ANNA ASH
When: 8 p.m. Friday
Tickets: $20 advance, $24 day of show
Where: Bell's Brewery Beer Garden, Kalamazoo
Northern Michigan singer-songwriter May Erlewine, will feature her engaging, folk-driven music at Bell's Eccentric Café outdoor Beer Garden. Erlewine brings fellow Earthwork Music Collective artist and indie-folk faves Red Tail Ring as support. The Beer Garden show will also feature alternative/indie songwriter, Anna Ash.
Get the lowdown on all of this week's Bell's shows at bellsbeer.com.
LACROIX
JEMMI HAZEMAN & THE HONEY RIDERS
When: 8:30 p.m. Friday
Tickets: $7 advance, $10 day of show
Where: The Pyramid Scheme, Grand Rapids
With an eclectic mix of local talent, The Pyramid Scheme is ready for its 25th Local Showcase featuring bedroom pop artist Lacroix and indie psych pop collective Jemmi Hazeman & the Honey Riders. Filling out the bill will be Secret Forte and Mose Alto.
Get details at pyramidschemebar.com, where you can also find info about Saturday's Pyramid Scheme show with All is Well with special guest, If Only, If Only.
HI-KER, SEASAW, FADE
When: 9 p.m. Friday
Tickets: $7
Where: Tip Top Deluxe Bar & Grill, Grand Rapids
Straight out of Madison, Seasaw consists of Meg Golz and Eve Wilczewski creating a powerful sound with lush soundscapes and intricate harmonies. They will be joined by the electronically propelled indie Grand Rapids band hi-ker and an electronic artist who recently was signed to Luminelle records, Fade.
Get tickets online here.
On Saturday, Detroit's post pop punk band, Rogue Satellites, will appear at Tip Top along with Bowery and the Terrible Lovelies. Tickets for that show available here.
FASTER HORSES FESTIVAL:
BLAKE SHELTON
FLORIDA GEORGIA LINE
BROOKS & DUNN
BRANTLEY GILBERT
When: Friday-Sunday
Tickets: $230 (at box office)
Where: Next to Michigan International Speedway, Brooklyn, Mich.
This giant Michigan celebration of country music returns to the Irish Hills of Brooklyn, Mich., with Faster Horses presenting an all-star lineup of acts, including Blake Shelton, Florida Georgia Line, Brooks & Dunn, Brantley Gilbert, Dustin Lynch, Ashley McBryde, Billy Currington, Chris Janson, Jordan Davis, Locash, Midland, Parmalee, Raelynn, Tyler Farr and Walker Hayes.
Plus there's a "Next From Nashville Stage" featuring emerging acts such as Austin Burke, Brown and Gray, Brandon Lay, Delta Rae, Charlie Worsham, Cale Dodds, Dylan Schneider, James Barker Band, Filmore, Jameson Rogers, Jon Langston, Jillian Jacqueline, Meghan Patrick, Riley Green, Nikki Lane and The Wildfeathers. The weekend also features a "Songwriter Storyjam." Camping, by the way, is extra.
Get details and directions (it's about a two-hour drive from Grand Rapids) online at fasterhorsesfestival.com.
SATURDAY
GRAND RAPIDS SYMPHONY
When: 7 p.m. Saturday
Tickets: Free, but must be reserved
Where: John Ball Park, Grand Rapids
This will be the first outdoor performance in the city by the Grand Rapids Symphony in 20 years. "Symphony on the West Side," featuring guest vocalist Edye Evans Hyde and the Terry Lower Trio. The "Symphony on the West Side" concert will be conducted by John Varineau, with featured music including the movie themes from "The Pink Panther" and "Jurassic Park," Johann Strauss Jr.'s "Blue Danube Waltz," the spicy "Huapango" of Jose Pablo Moncayo, and the exciting finale of Antonin Dvorak's "New World" Symphony No. 9.
Free tickets are available at the GRS ticket office at 300 Ottawa Ave. NW, Suite 100 (located across from the Calder Plaza). Call 616-454-9451 ext. 4 or go online to GRSymphony.org. A limited number of tickets also are available at John Ball Zoo, 1300 W. Fulton St. Call (616) 336-4300 or go online to jbzoo.org.
Of course, the symphony also has its "'80s Rewind!" shows on Thursday and Friday at Cannonsburg Ski Area as part of the Picnic Pops series.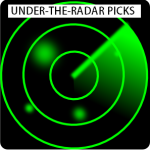 UNDER-THE-RADAR PICKS
6 String Drag and Barrel Bones playing at Tip Top Deluxe Bar and Grille in Grand Rapids, 7 p.m. Monday, $10 – Merging punk and honky-tonk with incredible story-telling, 6 String Drag descends on Grand Rapids at Tip Top Deluxe accompanied by Grand Rapids blues-rock band Barrel Bones. Get tickets online here.
Soul Club and Yolonda Lavender playing the GRAM on the Green series on the terrace of the Grand Rapids Art Museum, 6 p.m. Thursday, free – This night of soulfulness follows last week's kickoff of the series which featured a crowd-energizing, dance-inspiring performance by Tunde Olaniran. Expect another audience-pleasing affair this week, courtesy of Kalamazoo R&B singer Yolonda Lavender and the music-spinning prowess of Grand Rapids Soul Club. Details here.
Weezil Malone Band playing Gippers Bar & Grill in Grand Rapids at 7 p.m. Thursday, and Sandbar Saloon in Saugatuck at 9:30 p.m. Saturday, free — West Michigan bluesman Weezil Malone and his cracker-jack blues band light up Grand Rapids and the lakeshore this week.
Sgt. Pepper's Lonely Bluegrass Band playing 20 Monroe Live in Grand Rapids, 8 p.m. Thursday, $10- $35 – This Beatles cover band definitely puts an American spin on this quintessential band's music by adding a bluegrass flair. Get tickets here.
Jen Sygit and Sam Corbin playing Harmony Hall in Grand Rapids, 8 p.m. Thursday, free – As a part of the Earthwork Music Summer Series at Harmony Hall, Jen Sygit and Sam Corbin will showcase their soulful instrumentation and honest tunes on Thursday night. Both members of the Americana group, The Lincoln County Process, the two have been performing together for almost a decade.
Hope Griffin Duo playing One Trick Pony in Grand Rapids, 8 p.m. Thursday, free – One Trick doesn't host music on Saturdays in the summer, which makes the intimate venue's Thursday night concerts that much more special, particularly in the case of Hope Griffin, an acclaimed touring folk and Americana singer-songwriter from Anchorage, Alaska. Call 235-7669 for reservations.
Organissimo playing Billy's Lounge in Grand Rapids, 9:30 p.m. Friday, $7 – This hugely popular jazz organ trio has played its special mix of jazz, blues, soul and Latin music at notable Jazz festivals such as Detroit International Jazz Festival, Chicago Jazz Festival and Tel Aviv Jazz Festival in Israel.
Gaither Vocal Band playing DeVos Performance Hall in Grand Rapids, 7 p.m. Friday, $26.50 – $72.50 – The Gaither Vocal Band consists of a group of some of the best-loved male voices in gospel music led by Bill Gaither. Tickets here.
Seth Bernard Quartet playing an album-release show at Old Dog Tavern in Kalamazoo, 9 p.m. Friday, $10 – Seth Bernard is ready to unleash the final installation in his "Eggtones" series with release of "Eggtones 4 Directions" during this Kalamazoo show. Jordan Hamilton will open the evening with a set of his music.
Chris Cranick hosting an album pre-release show at B.O.B.'s Brewery in The B.O.B. in downtown Grand Rapids, 9 p.m. Friday, free – Michigan native Chris Cranick releases his debut solo album, "Nostalgia Is Killing Us" (after previously releasing two EPs with the alternative rock outfit Overdrive Orchestra). The nine-track album will be performed in its entirety live.
CANCELED DUE TO WEATHER: Zion Lion playing Sandy Point Beach House off Lakeshore Drive in West Olive, 4 p.m. Saturday, free – Join Kalamazoo's Zion Lion in West Olive this weekend to celebrate reggae music along the lakeshore. The reggae-fusion outfit will perform as a part of "Reggae Saturdays" at Sandy Point Beach House.
Deep Greens & Blues playing Grand Armory Brewing in Grand Haven, 8 p.m. Saturday, free – Michigan-based alt-country/folk band Deep Greens & Blues, will perform in this lakeshore town for an ideal summer evening of entertainment.
Magic Bus: Journey to Woodstock playing Park Theatre at 248 S. River Ave. in Holland, 8 p.m. Saturday, $18 advance, $22 day of show – This band playing the "Summer of Love Series" is known for performances replicating the greatest hits of the late '60s, with music of the Small Faces, Jefferson Airplane, Grass Roots, Three Dog Night, the Who, Janis Joplin and Crosby, Stills, Nash and Young (with members in costumes from the era).
Tweeg and the Bounders playing LowellArts gallery space in downtown Lowell, 6 p.m. Sunday, suggested $5 donation – Mixing blues, punk, grunge, and rock-and-roll, Tweeg and the Bounders are planning on bringing their raw sound to the LowellArts Gallery Space as part of the RyneShyne series. The three-piece band from Grand Rapids will perform songs from its self-titled album.
MICHIGAN FESTIVALS THIS WEEK
July 19-21 – Beaver Island Music Festival, Beaver Island, http://bimf.net/
July 20-22 – Faster Horses Festival, Brooklyn, Mich., http://fasterhorsesfestival.com/
July 20-22 – Wish You Were Here Festival, Holton, Mich., https://www.facebook.com/events/418563541933596/
July 20-22 – Hiawatha Traditional Music Festival, Marquette, https://hiawathamusic.org/
July 21 – Battle Creek Caribbean Festival, Battle Creek, https://www.facebook.com/BCBattleCreekCarribeanFest/
THE REALLY BIG LIST OF CONCERTS, PLUS SHOWS ON THE HORIZON
Monday, July 16
The Messthetics/Guilded Ghosts/Milliken Chamber, The Pyramid Scheme
BassBin: Derek Specs, Billy's Lounge
Brad Fritcher's Moods, Long Road Distillers
John Shea, Rockwell Republic
Six String Drag/Barrel Bones, Tip Top Deluxe Bar & Grill
Buddy Twist, The Score Restaurant & Sports Bar
Vincent Hayes, Boatwerks Waterfront Restaurant, Holland
JMM Jazz, Big Lake Brewing, Holland
Jazz Jam, What Not Inn, Fennville
A Mays & Blue, Gun Lake Casino, Wayland
Nathan & Jessie, Red Sky Stage, Petoskey
Tuesday, July 17
Rock Shop, The Score Restaurant & Sports Bar
The Porters, Grandville Branch, Kent District Library, Grandville
Brandon Ward, Rogue River Tavern, Rockford
Truth In Jazz Orchestra, Watermark 920, Muskegon
Take Three Trio, Grand Theater Bar, Grand Haven
Carter Lezman, Boatwerks Waterfront Restaurant, Holland
The Lone Bellow/Erin Rae, Bell's Eccentric Cafe Back Room, Kalamazoo
Tuesday Night Jazz Jam, Rupert's Brew House, Kalamazoo
Wednesday, July 18
On The Line, Local Spins Wednesday @ SpeakEZ Lounge
Shania Twain, Van Andel Arena
Johnny Mathis, DeVos Performance Hall
Black Label Society/Corrosion Of Conformity, 20 Monroe Live
2018 National Seminar, Handbell Musicians of America, DeVos Place (July 18-22)
Midnight Road: Block Party, Garage Bar & Grill
The Blue Billy Goats/Larry Mack, Rocky's Bar & Grill
Strumble Head, The Score Restaurant & Sports Bar
Tom Hagen Trio featuring Rick Reuther, Noto's, Cascade
Vincent Hayes, Cedar Springs Brewing Company, Cedar Springs
Dennie Middleton, Bostwick Lake Inn, Rockford
Lighting Matches, Boatwerks Waterfront Restaurant, Holland
Ivan Akansiima, Mizu Sushi, Holland
Don Middlebrook, Jack's Waterfront Bistro + Bar, Spring Lake
Tim Froncek & Friends, The Block, Muskegon
Marquita Bernard, Gun Lake Casino, Wayland
WMU Jazz Jams, The Union Cabaret & Grille, Kalamazoo
Terry Lower & Friends, Clara's On The River, Battle Creek
Thursday, July 19
Sgt. Pepper's Lonely Bluegrass Band, 20 Monroe Live
The Lique/Safety Squad, Founders Brewing Company
Japanese Breakfast/Mothers, The Pyramid Scheme
Laura Bennett/Mark Kahny/Mark Weymouth, Zeppelin Lounge @ New Holland Brewing's The Knickerbocker
Jen Sygit & Sam Corbin, Harmony Hall
Hope Griffin, One Trick Pony
Mark Harrell/Andy Lightning/Lighting Matches, Mulligan's Pub
The Piano Cottage Rocks, Wealthy Theatre (July 19-20)
Three's A Crowd, The Score Restaurant & Sports Bar
Weezil Malone Band, Gippers Bar & Grill
80s Rewind, Grand Rapids Pops, Cannonsburg Ski Area, Cannonsburg (July 19-20)
Tony Reynolds Duo, Riverside Grille, Rockford
The Bootstrap Boys, Grand Lady Riverboat, Jenison
The Cerny Brothers, Seven Steps Up, Spring Lake
Two Dudes In Flip Flops, Jack's Waterfront Bistro + Bar, Spring Lake
Gabriel James, Portobello, Grand Haven
The Silverado Band: Dancing Into The Sunset, Pomona Park, Fruitport
Well-Strung, Saugatuck Center For The Arts, Saugatuck (July 19-20)
Kari Lynch Band, Patio @ Saugatuck Brewing Co., Douglas
Nate Holley, Itty Bitty Bar, Holland
Randy Heidema, Boatwerks Waterfront Restaurant, Holland
Hope College Jazz Faculty, Sandy Point Beach House, West Olive
Jake Stevens/JGJ, Gun Lake Casino, Wayland
Drive-By Truckers/Winnow, Bell's Eccentric Cafe Outdoor Beer Garden, Kalamazoo
Telekinetic Yeti/Tomb Of Teeth/Kill Date, Shakespeare Pub's Lower Level, Kalamazoo
Terry Lower & Friends, Clara's On The River, Battle Creek
Singer Songwriter Competition Finals, Acorn Theater, Three Oaks
Ricky Waltson, Plank's Tavern On The Water, St. Joseph
2018 National Seminar, Handbell Musicians of America, DeVos Place (July 18-22)
Friday, July 20
Joe Jackson, Frederik Meijer Gardens & Sculpture Park Amphitheater
LaCroix/Jemmi Hazeman & the Honey Riders/Secret Forte/Mose Alto: Local Showcase #25, The Pyramid Scheme
Funkle Jesse, H.O.M.E. At The B.O.B.
John Shea, JW Marriott
Mike Frost Trio, Rendezvous Lounge @ Amway Grand Plaza Hotel
80s Rewind, Grand Rapids Pops, Cannonsburg Ski Area, Cannonsburg (July 19-20)
A$AP Ferg/Denzel Curry/IDK, 20 Monroe Live
Gaither Vocal Band, DeVos Performance Hall
Mark Sala, CitySen Lounge @ CityFlats Hotel
Darin Larner Jr., Beer Garden @ New Holland Brewing's The Knickerbocker
Seesaw/Hi-ker/Fade, Tip Top Deluxe Bar & Grill
Organissimo, Billy's Lounge
The Piano Cottage Rocks, Wealthy Theatre (July 19-20)
Serita's Black Rose, River City Saloon
Minkus/Dastards/Giant Peach, 741
Trilogy, The Score Restaurant & Sports Bar
Strumble Head, Beers At The Bridge, Leonard Field/Covered Bridge, Ada
FrankenGarry, Bier Distillery, Belmont
Trixy Tang, Shots On The River, Belmont
Project 90, Woody's Press Box, Wyoming
Shelagh & Robbie, Tripelroot, Zeeland
Well-Strung, Saugatuck Center For The Arts, Saugatuck (July 19-20)
Mark Kahny, Marro's Italian Restaurant, Saugatuck
Toby Bresnahan, Barrel Room @ Saugatuck Brewing Co., Douglas
Sandra Effert, Our Brewing, Holland
Jim Shaneberger, Itty Bitty Bar, Holland
Trixy Tang, New Holland Brewing's Pub On 8th, Holland
Upcoast Kin, On the Patio @ New Holland Brewing, Holland
Rachel Curtis, Boatwerks Waterfront Restaurant, Holland
Brian Scott Hammond, Sandy Point Beach House, West Olive
Weekend ComeBack, The Kirby House, Grand Haven (July 20-21)
Tony Reynolds, Portobello, Grand Haven
Risque, Jack's Waterfront Bistro + Bar, Spring Lake
Andy Frisinger, 18th Amendment Spirits Co., Muskegon
Coty Bouchard, Dockers, Muskegon
Chris Wiser: Rebel Road, Pigeon Hill Brewing, Muskegon
Matt Williams/Delilah DeWylde, Unruly Brewing Co., Muskegon
Crazy Babies: Rebel Road, Depot Lot on W. Western Ave., Muskegon
The Next, Lucky's Roadhouse, Wayland (July 20-21)
Jim Shaneberger/Fool House, Gun Lake Casino, Wayland
May Erlewine/Red Tail Ring/Anna Ash, Bell's Eccentric Cafe Outdoor Beer Garden, Kalamazoo
Seth Bernard Quartet (album-release)/Jordan Hamilton, Old Dog Tavern, Kalamazoo
Kaitlin Rose, Summer Concert Series, Hopcat Beer Garden, Kalamazoo
Ahna Schoenhoff/Rollin' Zen/Trifocal, Papa Pete's, Kalamazoo
Brian Randall Band, JB's Whiskey Creek, Springfield
Nickelback/Pop Evil, Soaring Eagle Casino & Resort, Mt. Pleasant
Johnny Mathis, Silver Creek Event Center, Four Winds Casino, New Buffalo
Brian Lubeck & Acoustic Vineyard, Acorn Theater, Three Oaks
Firehouse, Little River Casino Resort, Manistee
2018 National Seminar, Handbell Musicians of America, DeVos Place (July 18-22)
Saturday, July 21
Grand Rapids Symphony, "Symphony On The West Side," John Ball Zoo (Free, but tickets required)
The Mike Dillon Band, Founders Brewing Co.
Rogue Satellites/Terrible Lovelies/Bowery, Tip Top Deluxe Bar & Grill
All Is Well/If Only, If Only (formerly The Backpacks)/Iris/The Amber Tide, The Pyramid Scheme
Tweed And Dixie, Back Forty Saloon
California Jeff/Deadicated, Rocky's Bar & Grill
Project 90, River City Saloon
Atomic Radio, H.O.M.E. At The B.O.B.
Denise Davis & the Motor City Sensations, Billy's Lounge
The Fukushima Daisies, 741
DC90, The Score Restaurant & Sports Bar
KBS, Grand Woods Lounge
Jim Cooper Trio, Mixology @ JW Marriott
Mike Frost Trio, Rendezvous Lounge @ Amway Grand Plaza Hotel
John Shea, Noto's, Cascade
The Bimini Brothers, Downtown Trini's & Margarita Grill, Sparta
Par-llo, Woody's Press Box, Wyoming
Sonimanic, 57 Brew Pub & Bistro, Greenville
Dusty Chaps, Grand Lady Riverboat, Jenison
Beat 66, Boatwerks Waterfront Restaurant, Holland
DuneGrass, Tripelroot, Zeeland
Double Nickel String Band, Pub @ Saugatuck Brewing Co., Douglas
Mark Kahny, Marro's Italian Restaurant, Saugatuck
Weezil Malone Band, Sandbar Saloon, Saugatuck
Zion Lion, Sandy Point Beach House, West Olive
Tim Johnson & Co., Portobello, Grand Haven
Weekend Comeback, Kirby Grill, Grand Haven (July 20-21)
Deep Greens & Blues, Grand Armory Brewing, Grand Haven
Parsonsfield, Seven Steps Up, Spring Lake
Risque/Steve Spees, Jack's Waterfront Bistro + Bar, Spring Lake
Mohatta, Great Legs Winery Brewery Distillery, Holland
Guilty Pleasure, Lolo's Bar & Grill, Holland
The Shaggwells, Itty Bitty Bar, Holland
Keith Scott, On the Patio @ New Holland Brewing's Pub on 8th, Holland
Magic Bus, Park Theatre, Holland
Weekend ComeBack, The Kirby House, Grand Haven (July 20-21)
Redux, Pigeon Hill Brewing Co., Muskegon
Astro Jackson, Dockers, Muskegon
Nelson Road, Laughing Horse Saloon, Thompsonville
2018 National Seminar, Handbell Musicians of America, DeVos Place (July 18-22)
The Next, Lucky's Roadhouse, Wayland (July 20-21)
Bahama Breeze/Beach Katz, Gun Lake Casino, Wayland
Out Of Favor Boys, The Union Cabaret & Grille, Kalamazoo
Hi-ker/Seesaw/Caribbean Health, Old Dog Tavern, Kalamazoo
Brian Koenigsknecht/Turbo Pup, Rupert's Brew House, Kalamazoo
Mantra/Archimime/This Eclipse/Of Ashes/Last Encore, The Music Factory, Battle Creek
Hairmania/Crazy Mic, JB's Whiskey Creek, Springfield
Reely Dan (Steely Dan tribute), Acorn Theater, Three Oaks
Sue and Joe/The Van Dyke Revue, Round Barn Winery Distillery Brewery, Baroda
Lipstick Jodi, The Livery, Benton Harbor
Sunday, July 22
Mike Frost & Mike Hyde, Sunday Brunch (10 a.m.), JW Marriott
River North Jazz Brunch (11 a.m.), The Old Goat
Robin Connell & Jim Cooper (2 p.m.), Harmony Hall
Randy Marsh & Friends, SpeakEZ Lounge
Oxymorons, The Score Restaurant & Sports Bar
Coty Bouchard, Cedar Springs Brewing Co., Cedar Springs
Tweeg and the Bounders, LowellArts House Concert, Lowell
Helen Hawley (8 p.m.), International Carillon Concert Series, Allendale Campus, Grand Valley State University
Pieces Of Work, Lolo's Bar & Grill, Holland
Matt Gabriel (1 p.m.)/Bryan Schaffer (5 p.m.), Boatwerks Waterfront Restaurant, Holland
Lew Russ, Jack's Waterfront Bistro + Bar, Spring Lake
Cold Mountain Child, c3 Spiritual Community, Community Center, Grand Haven
Brett Dame, Gun Lake Casino, Wayland
Terry Farmer/The Vickie Page Band, Round Barn Winery Distillery Brewery, Baroda
Fool House, Dockers Fish House, Muskegon
2018 National Seminar, Handbell Musicians of America, DeVos Place (July 18-22)
The Accidentals, Ramsdell Theatre, Manistee
ON THE HORIZON
Monday, July 23
SOLD OUT Dispatch/Nahko/Medicine for the People, Frederik Meijer Gardens & Sculpture Park Amphitheater
L7, The Pyramid Scheme
Brad Fritcher's Moods, Long Road Distillers
John Shea, Rockwell Republic
BassBin: WeJack/Ardalan, Billy's Lounge
JGJ, The Score Restaurant & Sports Bar
Drew Behringer, Boatwerks Waterfront Restaurant, Holland
JMM Jazz, Big Lake Brewing, Holland
Cousin Curtiss, Summer In The Studio Series, Saugatuck Center for the Arts, Saugatuck
Jazz Jam, What Not Inn, Fennville
Sounds Familiar, Red's, Middleville
Sean Copenhaver, Gun Lake Casino, Wayland
SOLD OUT Frank Turner, Bell's Eccentric Cafe Back Room, Kalamazoo
Tuesday, July 24
Yanni, DeVos Performance Hall
ATTILA/Suicide Silence/Volumes/Rings Of Saturn/SPITE/Cross Your Fingers, The Intersection
Samantha Crain/Molly/Turtledoves: Farm Block Fest Showcase #1, The Pyramid Scheme
Juke Joint Hand Me Downs, The Old Goat
Robin Connell & Jim Cooper, Harmony Hall
Brena, The Score Restaurant & Sports Bar
Coty Bouchard, Rogue River Tavern, Rockford
Samantha Parks, Boatwerks Waterfront Restaurant, Holland
Yolonda Lavender, Hackley Public Library, Muskegon
Mike Talbot, Gun Lake Casino, Wayland
Tuesday Night Jazz Jam, Rupert's Brew House, Kalamazoo
Wednesday, July 25
ESME (Classical crossover string duo), Local Spins Wednesday @ SpeakEZ Lounge
SOLD OUT Jason Mraz/Brett Dennen, Frederik Meijer Gardens & Sculpture Park Amphitheater
Erasure/Reed & Caroline, 20 Monroe Live
The Last Gasp Collective/Rick Chyme/After Ours/Major Murphy: Farm Block Fest Showcase #2, The Pyramid Scheme
Between The Buried & Me/Born Of Osiris/Veil Of Maya/Erra/The Agony Scene/Allegaeon/Terror Universal (starts 2 p.m.), The Intersection
Grun Wasser/Milliken Chamber/Primer (Alyssa Midcalf), Tip Top Deluxe Bar & Grill
Mid-Life Crisis, Block Party, Garage Bar & Grill
The Blue Billy Goats/In The Blue, Rocky's Bar & Grill
Jaded, The Score Restaurant & Sports Bar
Tom Hagen Trio featuring Rick Reuther, Noto's, Cascade
Flatland Grip, Cedar Springs Brewing Company, Cedar Springs
Tony Reynolds & Wally Michaels, Sandy Point Beach House, West Olive
Adam Labeaux, Boatwerks Waterfront Restaurant, Holland
Ivan Akansiima, Mizu Sushi, Holland
Dave Burel, Jack's Waterfront Bistro + Bar, Spring Lake
Jack Leaver, Gun Lake Casino, Wayland
Midnight Thirst/Steel Giant/North By North/Fire It's Sirius, Louie's Trophy House, Kalamazoo
WMU Jazz Jams, The Union Cabaret & Grille, Kalamazoo
Terry Lower & Friends, Clara's On The River, Battle Creek
Godsmack/Shine Down/Like A Storm, Soaring Eagle Casino & Resort, Mt. Pleasant
Identity Cubed, Ramsdell Theatre, Manistee
Thursday, July 26
SOLD OUT The Beach Boys, Frederik Meijer Gardens & Sculpture Park Amphitheater
Brett Dame, 7 Monks Taproom
Gregory Stovetop, Harmony Hall
Laura Bennett & Chris Corey, Zeppelin Lounge @ New Holland Brewing's The Knickerbocker
Jackson Taylor & the Sinners, Tip Top Deluxe Bar & Grill
Ned/Coyote Man/North By North/Sleepover, Rocky's Bar & Grill
Pope Paul & The Illegals/The Night Caps/The Rhythm Aces, Mulligan's Pub
Tom DeVries, One Trick Pony
Livin' The Dream, The Score Restaurant & Sports Bar
Steve Hackman: Beethoven vs. Coldplay/Robin Connell & Kathy Lamar, Grand Rapids Pops, Cannonsburg Ski Area, Cannonsburg (July 26-27)
Tony Reynolds Duo, Riverside Grille, Rockford
Mary Rademacher Reed & Mark Kahny, Grand Lady Riverboat, Jenison
Randy Johnson, Patio @ Saugatuck Brewing Co., Douglas
Nate Holley, Itty Bitty Bar, Holland
Desmond Jones/Crooked Spires, Park Theatre, Holland
Coty Bouchard, Boatwerks Waterfront Restaurant, Holland
Checkers Morton, Sandy Point Beach House, West Olive
Ricky Hill, Portobello, Grand Haven
Butch Grennell and Unbreakable Pride Band: Dancing Into The Sunset, Pomona Park, Fruitport
Two Dudes In Flip Flops, Jack's Waterfront Bistro + Bar, Spring Lake
Cosmic Knot/Southern Rock Super Stars (Lynyrd Skynard tribute)/Fran Cosmo (formerly of Boston): Sandy Corley Memorial Run (benefit for Johnson Family Cancer Center, Muskegon), Double JJ Ranch, Rothbury
Chloe Kimes, Ludington Area Center for The Arts, Ludington
Yellow Brick Road Dueling Pianos, Gun Lake Casino, Wayland
Brett Dennen, Bell's Eccentric Cafe Beer Garden, Kalamazoo
DMNY, Shakespeare's Pub Lower Level, Kalamazoo
Terry Lower & Friends, Clara's On The River, Battle Creek
Ricky Waltson, Plank's Tavern On The Water, St. Joseph
Friday, July 27
Steve Hackman: Beethoven vs. Coldplay/Kathy Lamar & Bob VanStee, Grand Rapids Pops, Cannonsburg Ski Area, Cannonsburg (July 26-27)
Rayland Baxter/Okey Dokey, The Stache inside The Intersection
EROY/Pause/Super Future/Sandose/Gyp$y/Saylin, The Mint under The Intersection
Snail Mail/Long Beard/Joe Kramer, The Pyramid Scheme
Tony Geren, CitySen Lounge @ CityFlats Hotel
Sweet J Band, H.O.M.E. At The B.O.B.
John Shea, JW Marriott
Scott Veenstra, Rendezvous Lounge @ Amway Grand Plaza Hotel
Zak Shaffer, Beer Garden @ New Holland Brewing's The Knickerbocker
The Moonrays, Rocky's Bar & Grill
Will Bennett & The Tells/Austin Lucas/Jack Droppers, Tip Top Deluxe Bar & Grill
Fled Five, River City Saloon
Moto/Head/The Extra Texture, 741
Oregon Dreamchild, The Score Restaurant & Sports Bar
Borrowed Time, Grand Woods Lounge
Lighting Matches, Bier Distillery, Belmont
Outbreak, Shots On The River, Belmont
Alpenhorns, Cedar Springs Brewing Company, Cedar Springs
Messin' Around, Woody's Press Box, Wyoming
Gabrial James, 57 Brew Pub & Bistro, Greenville
Sean McDaniel, Barrel Room @ Saugatuck Brewing Co., Douglas
Greg Kobylenski, Our Brewing, Holland
The Factory, Itty Bitty Bar, Holland
Isaac Ryder Band, New Holland Brewing's Pub On 8th, Holland
Dr. Joel, On the Patio @ New Holland Brewing, Holland
Sweet Lou & the Savages, Boatwerks Waterfront Restaurant, Holland
Randy Johnson, Sandy Point Beach House, West Olive
Tony Reynolds, Portobello, Grand Haven
Headphone Disco, Seven Steps Up, Spring Lake
Coty Bouchard/Trilogy, Jack's Waterfront Bistro + Bar, Spring Lake
Mary Rademacher Reed, 18th Amendment Spirits Co., Muskegon
Upcoast Kin, Dockers, Muskegon
Big Cadillac/Wayland/Blue Oyster Cult, Sandy Corley Memorial Run (benefit for Johnson Family Cancer Center, Muskegon), Double JJ Ranch, Rothbury
Sophistafunk, The Mitten Bar, Ludington
Everett Domeier/Union Guns, Gun Lake Casino, Wayland
The Insiders (Tom Petty tribute), Bell's Eccentric Cafe Outdoor Beer Garden, Kalamazoo
Skyking, Louie's Trophy House, Kalamazoo
Jake Simmons/Mushmen/New Architects/Dance Contraption, Old Dog Tavern, Kalamazoo
Edye Evans Hyde Trio with Terry Lower, Clara's On The River, Battle Creek
Barefoot Blond, JB's Whiskey Creek, Springfield
Janelle & the Gentlemen, The Livery, Benton Harbor
The Original Chicago Blues All-Stars, Acorn Theater, Three Oaks
The Beach Boys, Silver Creek Event Center, Four Winds Casino, New Buffalo
Saturday, July 28
Ice Cube featuring N.W.A./Tha Dog Pound/AMG, Van Andel Arena
Erica Mena/Christian Keyes: Caribbean Summer Jam, 20 Monroe Live
Joe Marcinek, Founders Brewing Company
The Struts/Badflower, Elevation under The Intersection
The Gorgeous Oranges (formerly Wala Gum)/Suzies/Lazy Genius/The Zannies, The Pyramid Scheme
Decades, River City Saloon
Astro Jackson, Back Forty Saloon
The Hat Madder/Pharoin/Bet On Rats/Elroy Meltzer, 741
Black Note Graffitt/Konrad Twitty Band/UTO, Mulligan's Pub
Azz Izz, Billy's Lounge
The Factory, The Score Restaurant & Sports Bar
Anthony Bastille, Grand Woods Lounge
Randy Marsh Trio, Mixology @ JW Marriott
Scott Veenstra, Rendezvous Lounge @ Amway Grand Plaza Hotel
John And Tamara, Bier Distillery, Belmont
The Fast Hands Band, Shots On The River, Belmont
John Shea, Noto's, Cascade
On Edge Band, 57 Brew Pub & Bistro, Greenville
Fremont John, Pub @ Saugatuck Brewing Co., Douglas
Double Nickel, Tripelroot, Zeeland
Tim Johnson & Co., Portobello, Grand Haven
The Insiders (Tom Petty tribute), Seven Steps Up, Spring Lake
Trilogy/Steve Spees, Jack's Waterfront Bistro + Bar, Spring Lake
All In, Itty Bitty Bar, Holland
Acoustic Waves, Boatwerks Waterfront Restaurant, Holland
Union Guns, Dockers, Muskegon
Two Dudes In Flip Flops, Pigeon Hill Brewing Co., Muskegon
In Crimson/Derek St. Homes (formerly of Ted Nugent's band)/Cinderella's Tom Kiefer, Sandy Corley Memorial Run (benefit for Johnson Family Cancer Center, Muskegon), Double JJ Ranch, Rothbury
Project 90, Gentlemen Jack's, Fennville
John Sanger/Pop Cult, Gun Lake Casino, Wayland
The Red Sea Pedestrians/The Kaitlyn Rose Band, Bell's Eccentric Cafe Back Room, Kalamazoo
The Leadfoot Band, Round Barn Winery Distillery Brewery, Baroda
Funky Butt Brass Band, Lavender Hill Farm, Boyne City
Sunday, July 29
Greg Miller (10 a.m.), Sunday Brunch, JW Marriott
River North (11 a.m.), Jazz Brunch, The Old Goat
SOLD OUT Air Supply, Frederik Meijer Gardens & Sculpture Park Amphitheater
Against Me!/Speedy Ortiz/Typesetter, The Pyramid Scheme
Randy Marsh & Friends, SpeakEZ Lounge
Decades, The Score Restaurant & Sports Bar
Jack Leaver, Cedar Springs Brewing Company, Cedar Springs
Elroy Meltzer, LowellArts House Concert, Lowell
Root Doctor, Dockers, Muskegon
George Gregory (8 p.m.), International Carillon Concert Series, Allendale Campus, Grand Valley State University
Lew Russ, Jack's Waterfront Bistro + Bar, Spring Lake
Dueling Pianos, Lolo's Bar & Grill, Holland
Kevin Murphy (1 p.m.)/Carter Lezman, Boatwerks Waterfront Restaurant, Holland
Coty Bouchard, Gun Lake Casino, Wayland
Greta Pope & The Spaniels Forever: Motown, Acorn Theater, Three Oaks
Anderlik, Otto & Church/Fox Crossing String Band, Round Barn Winery Distillery Brewery, Baroda
Monday, July 30
John Shea, Rockwell Republic
BassBin: We Jack/Low Steppa, Billy's Lounge
Brad Fritcher's Moods, Long Road Distillers
Peghead, The Score Restaurant & Sports Bar
Don Middlebrook, Boatwerks Waterfront Restaurant, Holland
JMM Jazz, Big Lake Brewing, Holland
Jazz Jam, What Not Inn, Fennville
Mark Sala, Gun Lake Casino, Wayland
Tuesday, July 31
The Sword/UME, Elevation under The Intersection
Joywave/Grandson, The Pyramid Scheme
131 Band, The Score Restaurant & Sports Bar
Jack Leaver, Rogue River Tavern, Rockford
Take Three Jazz Ensemble, Grand Theater Bar, Grand Haven
Pieces Of Work, Boatwerks Waterfront Restaurant, Holland
Brandon Ward, Gun Lake Casino, Wayland
Flynt Flossie/Turoquoise Jeep, Bell's Eccentric Cafe Back Room, Kalamazoo
Tuesday Night Jazz Jam, Rupert's Brew House, Kalamazoo
AUGUST
Wednesday, Aug. 1
Jack Leaver & Friends, Local Spins Wednesday @ SpeakEZ Lounge
SOLD OUT Styx, Frederik Meijer Gardens & Sculpture Park Amphitheater
Save Face/Prince Daddy & The Hyena/Tim./EyeCandy, The Pyramid Scheme
Jennifer Westwood and the Handsome Devils: Block Party, Garage Bar & Grill
Electric Tuna, The Score Restaurant & Sports Bar
The Carl Webb Band, Cedar Springs Brewing Co., Cedar Springs
Matt Gabriel, Boatwerks Waterfront Restaurant, Holland
Thursday, Aug. 2
SOLD OUT Melvins/Jon Spencer, The Pyramid Scheme
Campdogzz, Founders Brewing Company
Laura Bennett & Chris Corey, Zeppelin Lounge @ New Holland Brewing's The Knickerbocker
Jennifer Westwood & the Handsome Devils, Block Party: Garage Bar & Grill
The Blue Billy Goats, Rocky's Bar & Grill
McKinley James & Dick Chiclet, Tip Top Deluxe Bar & Grill
Trilogy, The Score Restaurant & Sports Bar
Tito Puente Jr., Grand Rapids Pops, Cannonsburg Ski Area, Cannonsburg
The Porters, Plainfield Township Branch, Kent District Library
The Adams Family Band, Mary Rad & Mark Kahny, Grand Lady Riverboat, Jenison
Michael Brooks, Boatwerks Waterfront Restaurant, Holland
Hope College Jazz Faculty, Sandy Point Beach House, West Olive
Greg Martin, Portobello, Grand Haven
Pat McGee, Seven Steps Up, Spring Lake
Two Dudes In Flip Flops, Jack's Waterfront Bistro + Bar, Spring Lake
Gaelic Storm, Bell's Eccentric Cafe Back Room, Kalamazoo
Megan Dooley (4 p.m.)/Typo (7 p.m.)/Fool House (9 p.m.): Kalamazoo Ribfest, Arcadia Creek Festival Place, Kalamazoo (Aug. 2-4)
Friday, Aug. 3
Weekend Comeback, H.O.M.E. At The B.O.B.
Ben Folds/Mid-Life Crisis/Grand Rapids Pops, Cannonsburg Ski Area, Cannonsburg
Yelawolf/Waylon & Willie (Struggle Jennings/Jelly Roll), The Intersection
Antighost/The Skinny Limbs/Silver Age/The Pretty Okay, The Pyramid Scheme
Acoustic Waves, CitySen Lounge @ CityFlats Hotel
Zac Wilkerson, Tip Top Deluxe Bar & Grill
Kingdom Of Ends/Ozenza/Tiny Tree, Mulligan's Pub
Rip VanRipper/Wild Savages/Cloud Catcher, 741
Nordy, Beer Garden @ New Holland Brewing's The Knickerbocker
Sweet J Band, The Score Restaurant & Sports Bar
Mix Pack, Grand Woods Lounge
Azz Izz, Shots On The River, Belmont
Trilogy, 57 Brew Pub & Bistro, Greenville
Tony Reynolds, Portobello, Grand Haven
Pretty Rage, Itty Bitty Bar, Holland
Keith Scott, On the Patio @ New Holland Brewing's Pub on 8th, Holland
Matt Hanegraaff & Tony Bakker, Boatwerks Waterfront Restaurant, Holland
Brad Fritcher's MOODS, 18th Amendment Spirits Co., Muskegon
Project 90, Mibar, Muskegon (Aug. 3-4)
Emily Joyce, Dockers, Muskegon
Melodime, The Mitten Bar, Ludington
Kitty Whampus, Lucky's Roadhouse, Wayland (Aug. 3-4)
Jake Simmons & the Little Ghosts (5:30 p.m.)/Hairmania (7:30 p.m.)/Lita Ford (9:30 p.m.): Kalamazoo Ribfest, Arcadia Creek Festival Place, Kalamazoo (Aug. 2-4)
SOLD OUT Reba McEntire, Firekeepers Casino, Battle Creek
Erika Sherry, JB's Whiskey Creek, Springfield
May Erlewine, The Livery, Benton Harbor
Ricky Waltson, Plank's Tavern On The Water, St. Joseph
Saturday, Aug. 4
Prism Pride Party, 20 Monroe Live
An Dro, Harmony Hall
The Quirk/When Particles Collide/Joe & the West Side Orchestra/Talk Radio, 741 Andrew Brown & Friends, The Old Goat
Weekend Comeback, The Score Restaurant & Sports Bar
Azz Izz, Shots On The River, Belmont
Delilah DeWylde/Fauxgrass/Roosevelt Diggs: Third Anniversary Party, Trail Point Brewing, Allendale
Derek Winter Band, 57 Brew Pub & Bistro, Greenville
Olivia Mainville & Brandon James, Tripelroot, Zeeland
Decades, Lolo's Bar & Grill, Holland
Elton Rohn, Park Theatre, Holland
Decades, Itty Bitty Bar, Holland
Big Brother Jon, On the Patio @ New Holland Brewing's Pub on 8th, Holland
Acoustic Waves, Boatwerks Waterfront Restaurant, Holland
One Love Reggae Band, Sandy Point Beach House, West Olive
Tim Johnson & Co., Portobello, Grand Haven
Project 90, Mibar, Muskegon (Aug. 3-4)
Feel Good Party Band, Dockers, Muskegon
Sandi Patty, Dogwood Center for Performing Arts, Fremont
Kitty Whampus, Lucky's Roadhouse, Wayland (Aug. 3-4)
Kalamazoo Academy of Rock (11 a.m.)/Pillar To Post (4 p.m.)/DC-90 (5:30 p.m.)/The Breakfast Club (7:30 p.m.)/Survivor (9:30 p.m.): Kalamazoo Ribfest, Arcadia Creek Festival Place, Kalamazoo (Aug. 2-4)
3 Doors Down/Collective Soul/Soul Asylum, Wings Event Center, Kalamazoo
Echoes Of Pink Floyd, Bell's Eccentric Cafe Outdoor Beer Garden Concert, Kalamazoo
Moonshine & Wine, Louie's Trophy House, Kalamazoo
Lisa Can't Sing wsg DJ Brown, Old Dog Tavern, Kalamazoo
The Chicago Experience/Dina Bach, Acorn Theater, Three Oaks
Watching For Foxes, The Livery, Benton Harbor
The Alley Cats, Lavender Hill Farm, Boyne City (Aug. 4-5)
Sunday, Aug. 5
Sunny Sweeney & Ward Davis/Tennessee Jet, The Stache inside The Intersection
The Moxie Strings/Mark Lavengood: Kent District Library's SuperPartyWonderDay, The Meadows @ Millennium Park
Three's A Crowd, The Score Restaurant & Sports Bar
Jim Spalink, Cedar Springs Brewing Company, Cedar Springs
Sally Harwood (8 p.m.), International Carillon Concert Series, Allendale Campus, Grand Valley State University
Cheap Dates, Lolo's Bar & Grill, Holland
Randy Heidema (1 p.m.)/Macy Krew (5 p.m.), Boatwerks Waterfront Restaurant, Holland
The Swinging Stem Cells, Dockers, Muskegon
The Alley Cats, Lavender Hill Farm, Boyne City (Aug. 4-5)
Robert Rolfe Fredderson/Benedict DollyRockers, Old Dog Tavern, Kalamazoo
Copyright 2018, Spins on Music LLC