Kicking off with Amos Lee, the live music week also boasts Static X, Lady Ace Boogie's hip hop showcase, Chuck Mead and South Haven's Rhythm on the River. Plus, win tickets to see Poco and Firefall.
THE BIG LIST: July 15-21
Be sure to check the "Big List of Michigan Music Festivals," because we update it frequently. For a complete list of free outdoor summer concerts, browse the "Free Summer Community Concerts" page at Local Spins. For concerts at commercial and nonprofit venues, see "Summer Concert Series @ Venues."
Support our coverage of
West Michigan's music scene
View an expanded list of upcoming shows at West Michigan venues at The REALLY Big List at Local Spins.
Have concert listings you think deserve to be spotlighted? Email date, time, ticket prices, location and details to liz@localspins.com.
---
MONDAY
AMOS LEE
When: 7 p.m. Monday
Tickets: SOLD OUT
Where: Frederik Meijer Gardens & Sculpture Park, Grand Rapids Township
Touring behind his seventh and latest album, "My New Moon," Philadelphia singer and guitarist Amos Lee brings soul- and folk-infused music to Meijer Gardens for this sold-out show to kick off the week. Lee, 42, has certainly enjoyed his share of success, with his 2011 album, "Mission Bell," debuting at No. 1 on the Billboard 200 chart.
Philly's Mutlu Onaral will open the show. Gates open at 5:45 p.m.
TUESDAY

STATIC-X, DEVILDRIVER
DOPE, WEDNESDAY 13
RAVEN BLACK
When: 7 p.m. Tuesday
Tickets: $20 in advance, $25 day of show
Where: The Intersection, Grand Rapids
Static-X deigns to light up The Intersection on its "Wisconsin Death Trip 20th Anniversary Tour," a memorial tribute to late band member Wayne Static, who died five years ago. The industrial metal band is also set to release a new album, "Project Regeneration," later this year.
A hard-rocking set of bands from across the country have united for this special tour. Tickets are still available and can be found here. Doors open at 6 p.m. for this all-ages show.
DIANA ROSS
When: 7:30 p.m. Tuesday
Tickets: $67-$147
Where: DeVos Performance Hall,n Grand Rapids
One of the most iconic female singers of all time, Diana Ross will bring her "Diamond Diana" tour to Grand Rapids Tuesday, filled with the songs that sent the Detroit native to stardom with Motown's most successful act, The Supremes, along with her solo hits. Expect classics such as "Stop! In the Name of Love," "You Can't Hurry Love" and "Love Child." Her daughter, Rhonda Ross, will open the show.
Ticket prices vary, and are still available. They can be found here.
WEDNESDAY
LOCAL SPINS WEDNESDAYS:
FLYLITEGEMINI
When: 8 p.m. Wednesday
Admission: Free
Where: SpeakEZ Lounge, Grand Rapids
It's a special night in more ways than one for West Michigan rock band FlyLiteGemini. Not only is this the band's SpeakEZ Lounge debut for the Local Spins Wednesdays series, but the official album-release show for new recording "Bigger on the Inside." The instrumentally adroit band, featuring Joe Chamberlin, Sam Rice, Zach Potter and Nate Karnes, plays an eclectic blend of rock, something you can check out in this Local Spins Artist Spotlight feature and podcast. (Kalamazoo fans: The band follows up with another album-release show Friday at Old Dog Tavern.)
Local Spins Wednesdays feature Michigan beer specials and are presented by Local Spins, SpeakEZ Lounge, North Coast Guitar Co. and WYCE. Free parking is available in the city lot on Monroe Avenue kitty-corner from SpeakEZ just to the south and in the Sixth Street Park lot to the north.
COLD MOUNTAIN CHILD
SIERRA SKYE BAKER
DAVID S. KRUSE, TOM HYMN
When: 8 p.m. Wednesday
Tickets: $5
Where: Tip Top Deluxe Bar & Grill, Grand Rapids
Folk-psychedelic act Cold Mountain Child, from Kalamazoo, will host a Grand Rapids album release show for new recording "Bramble." Some special guests will be on hand for this "singer-songwriter style" show, including Grand Rapids' Sierra Skye Baker, Tom Hymn and David S. Kruse from Kalamazoo.
This event is ages 21-and-older. Get more info here.
THURSDAY
PARTY IN THE PARK:
JUICE WRLD, T-PAIN
MAX, DJ PRIM
When: 6 p.m. Thursday
Tickets: $39-$99
Where: Fifth Third Ballpark, Comstock Park
This annual summer bash in the ballpark is back. The 104.5 SNX's Party in the Park 2019 stars Chicago-bred, L.A.-based rapper and singer Juice Wrld (aka, Jarad Higgins), whose new studio album, "Death Race for Love," debuted at No. 1 on the Billboard 200 chart after it was released in March.
Also performing will be Florida rapper and singer T-Pain, who has been part of more than 50 chart-topping singles. He released his sixth studio album, "1UP," earlier this year. Filling out the bill is New York pop artist Max (aka Maxwell Schneider) and West Michigan's own DJ Prim. Get tickets online here.
CABILDO, THE MEL V COLLECTIVE
HAMELL ON TRIAL, SAMIL
WUZEE, DJ M-SELECT
When: 6 p.m. Thursday
Tickets: $10
Where: Creston Brewery (upstairs at The Golden Age), Grand Rapids
A benefit for Grand Rapids Rapid Response to ICE will heat up Creston Brewery, with all net proceeds going directly to Grand Rapids Rapid Response's mutual aid fund to help people who have been affected by ICE violence.
Grand Rapids' own Cabildo will headline with a mixture of cumbia, ska, folk and other genres – danceable Latin rock that always draws a crowd. Also performing will be Samil, hip hop/electronic producer and DJ who doubles as a member of the Almighty Foot Clan collective. He also collaborates with Wuzee, a much-respected West Michigan hip hop artist who's also on the bill, along with The Mel V Collective, Hamell On Trial and DJ M-Select.
Doors open at 6 p.ms for this benefit concert. Get more information online here.
ANDREW BIRD
MADISON CUNNINGHAM
When: 6:30 p.m. Thursday
Tickets: $45 ($43 Meijer Gardens members)
Where: Meijer Gardens, Grand Rapids Township
Indie-rock/folk singer, violinist and all-around multi-instrumentalist Andrew Bird returns to Meijer Gardens for what promises to be another intriguing evening of music that ranges from folk to rock to swing, with some whistling thrown in for good measure. Now 46, the Illinois native, now based in Los Angeles, has 15 studio albums to his credit, including "My Finest Work Yet," which was released in March.
Opening the concert will be California singer-songwriter Madison Cunningham. Gates open at 5:15 p.m. Get more details online here.
POCO, FIREFALL
PURE PRAIRIE LEAGUE
When: 7 p.m. Thursday
Tickets: $45
Where: Lynne Sherwood Waterfront Stadium, Grand Haven
LOCAL SPINS TICKET GIVEAWAY: Congratulations to Local Spins reader Michael Marley. He was the first person to email john@localspins.com with "POCO" in the message field and won pair of tickets to Thursday's concert at Grand Haven's Lynne Sherwood Waterfront Stadium featuring Poco, Pure Prairie League and Firefall. Check The Big List every week for your chance to win concert tickets.
The second concert in the inaugural Summer Sessions concert series in Grand Haven stars some prodigious and influential country-rock icons from the 1970s and early 1980s: Poco ("Crazy Love," "Heart of the Night"), Pure Prairie League ("Amie," "Let Me Love You Tonight") and Firefall ("You Are the Woman," "Just Remember I Love You").
The concert takes place in the new and picturesque Lynne Sherwood Waterfront Stadium overlooking the Grand River channel in downtown Grand Haven, with beer and beverage concessions available as well as a variety of seating. Concertgoers are encourage to bring blankets or low-slung beach chairs. Get tickets and details online at sevenstepsup.com.
Check out Local Spins' photos and coverage of the first show in the series at this waterfront stadium, Los Lonely Boys: Los Lonely Boys christen Grand Haven's new waterfront stadium with rock 'n' roll party.
PARADISE OUTLAW ALBUM-RELEASE
KARI LYNCH BAND
DEERFIELD RUN
When: 8 p.m. Thursday
Tickets: $10 advance, $12 day of show
Where: The Pyramid Scheme, Grand Rapids
Grand Rapids five-man Americana/Southern rock band Paradise Outlaw will fire up hometown fans with its vintage sound and meaningful lyrics that have also drawn a big country audience. The show serves as the album-release party for the band's new recording, "Shadows."
Upping the ante will be West Michigan's own Kari Lynch, now based in Nashville and promoting a new album, "The Other Side," with her band – a recording that melds country, Americana and even twangy rock. (The band has opened for the likes of Thomas Rhett, Little Big Town and Miranda Lambert.) Also on the bill: Grand Rapids' Deerfield Run.
Doors open at 7 p.m. for this all-ages show. Get tickets and more information online here.
MICHIGAN RATTLERS
When: 8 p.m. Thursday
Tickets: $14 advance, $17 day of show
Where: Bell's Brewery Back Room, Kalamazoo
Fresh off the heels of opening for Bob Seger at his last few Michigan shows, the Michigan Rattlers, life-long friends and deep-north natives, bring heavy-hearted folk-rock/Americana to the Back Room at Bell's. The Petoskey-bred band was named in a Rolling Stones list of "Ten New Country Artists You Need To Know."
The bluegrass, country and folk act has been busy touring the country and recording new music. The band will put on a special Back Room show Thursday with openers Brother Elsey from Grand Rapids. For more information, visit bellsbeer.com. (The band also plays Mac's Bar in Lansing on Friday.)
ALMA AFROBEAT ENSEMBLE
When: 9:30 p.m. Thursday
Admission: Free
Where: Founders Brewing Co., Grand Rapids
Alma Afrobeat Ensemble stops at Founders Brewing Company in Grand Rapids, part of the Barcelona band's fourth consecutive year of touring the United States. The band was founded in 2003 by guitarist Aaron Feder, who found a group of international members from all continents of the globe to ultimately create a unique sound fueled by outgoing personalities and an energetic stage presence. The band is touring behind its most recent album, "Monkey See Monkey Do."
Get more info about this 21-and-older show online at foundersbrewing.com, where you can also get details about Saturday's show starring Smooth Hound Smith, $5.
GR SYMPHONY PICNIC POPS:
CLASSICAL MYSTERY TOUR
When: 8 p.m. Thursday and Friday
Tickets: $5-$20
Where: Cannonsburg Ski Area, Cannonsburg
Come celebrate 25 years of Picnic Pops with the Grand Rapids Symphony and the Classical Mystery Tour's "Here Comes the Sun" tribute to The Beatles. The show will feature more than two dozen familiar Beatles songs, from "Yesterday" to "A Day in the Life." In honor of the 50th anniversary of The Beatles "White Album," Classical Mystery Tour has added a special segment to their show with classics such as "Dear Prudence" and "Revolution."
Chris Bursley will provide pre-show entertainment on acoustic guitar. Gates open at 5:45 p.m. for this all-ages show. Get tickets and more information online at grsymphony.org.
BEAVER ISLAND MUSIC FESTIVAL
When: Thursday-Saturday
Tickets: $95 adults weekend, $85 seniors/teen
$35-$40 day passes
Where: Beaver Island, northern Lake Michigan
It's amazing how this island-based Michigan festival has survived and grown over the years, with attendees taking a ferry or seaplane to enjoy a weekend of music in the woods. This year's Beaver Island Music Festival stars Falling Through April, Hymn for Her, ClusterPluck and Moonbeau as well as Michigan acts The Bootstrap Boys, Escaping Pavement, Bigfoot Buffalo, The Hacky Turtles, Jesse Ray & The Carolina Catfish and many more.
Read more about the festival later this week at Local Spins and get details/tickets online at bimf.net. As mentioned earlier, attendees also must purchase ferry or flight tickets for transportation to the island, which is located 32 miles offshore from Charlevoix.
FRIDAY
GEORGE CLINTON & PARLIAMENT FUNKADELIC
DUMPSTAPHUNK, MISS VELVET & THE BLUE WOLF
When: 8 p.m. Friday
Tickets: $25-$90
Where: 20 Monroe Live, Grand Rapids
The legendary George Clinton brings Parliament Funkadelic back to Grand Rapids. Catch the groundbreaking American funk music collective on its "One Nation Under A Groove" tour, which, after five decades of touring, will be George Clinton's last. Support provided by the NOLA-grown Dumpstaphunk and fresh funk-rock band Miss Velvet & The Blue Wolf. Doors open at 7 p.m.
Get tickets online here.

SALSA PARTY:
ARMANDO VEGA
When: 8 p.m. Friday
Tickets: $15 advance, $20 day of show
Where: DeVos Place Grand Gallery and Patio, Grand Rapids
As part of the "Serie Latina 2019," Detroit's Armando Vega will kick things off with a salsa singing and dancing party, along with sets by Grand Rapids DJ Tony Banks (spinning bachata, salsa, merengue, cumbia, reggaeton). The event will feature free salsa lessons by Byron Doss, food offerings and tequila tastings.
Tickets and details available online here. And check out info about the special pop-up preview show on Tuesday in the Under-the-Radar Picks below.
KURT VILE AND THE VIOLATORS
When: 8 p.m. Friday
Tickets: $28 advance, $30 day of show
Where: Bell's Brewery Back Room, Kalamazoo
Touring in the wake of his latest release, "Bottle It In," Kurt Vile and his eclectic brand of lo-fi, psychedelic indie-rock will perform in Kalamazoo. The Philadelphia native, known for his work with the band "The War On Drugs," and other artists such as Courtney Barnett, has spent the past three years touring, writing and recording this latest album – his first in as many years.
Vile has performed at Glastonbury Music Festival, Best Kept Secret Festival, Arsenal Fest and more. His band will be joined by opener Jennifer Castle. For more information, visit bellsbeer.com.
RHYTHM ON THE RIVER FESTIVAL:
ROOSEVELT DIGGS, JAKE KERSHAW
THE JETBEATS, MOSS JAW
When: 4 p.m. Friday-10 p.m. Saturday
Admission: Free
Where: Dyckman Park, South Haven
Rocking by the mouth of the Black River in South Haven this weekend is Foundry Hall's second annual Rhythm On The River festival, featuring music by Roosevelt Diggs, Jake Kershaw, Dede and the Dreamers, The Jetbeats, August, Moss Jaw and The Mighty Big Rig. This new festival showcases local vendors, food, craft beer and much more.
The two-day festival is free and family-friendly. For more information on this event, visit foundryhall.org.
FASTER HORSES FESTIVAL:
KEITH URBAN, TOBY KEITH
ZAC BROWN BAND
When: Friday-Sunday
Tickets: $215 ($400-$650 VIP)
Camping fees are separate: $190-$500
Parking fees are separate: $15-$40
Where: Next to Michigan International Speedway, Brooklyn
Michigan's biggest country music festival — Faster Horses — returns to Jackson County with a lineup featuring headliners Keith Urban (Friday), Toby Keith (Saturday) and Zac Brown Band (Sunday), and a bevy of other stars, including Brothers Osborne, Kip Moore, Old Dominion, Randy Houser, Maren Morris, Brett Young and more (plus Dee Jay Silver).
Music gets started at 1 p.m. Friday on the "Dish Presents Next from Nashville" stage and runs through late Sunday night. Festival passes don't include camping or parking fees.
The festival site is located next to Michigan International Speedway at 12626 U.S. Hwy. 12 in Brooklyn. Get more information online at fasterhorsesfestival.com.
SATURDAY
GUNNAR & THE GRIZZLY BOYS
THE LEGAL IMMIGRANTS
When: 11 a.m.-11 p.m. Saturday
Tickets: $10 advance, $15 day of show
Where: Garage Bar & Grill and Zoko 822, Grand Rapids
POSTPONED: Due to a Saturday storm, this block party has been rescheduled to July 27.
Zoko 822, The Garage Bar and StreetEatsGR are teaming up this weekend for a blowout, day-long block party.
Music begins at 2 p.m. with The Legal Immigrants, followed by more special guests, with food trucks, drink and food specials, not to mention patio seating with outdoor bars to enjoy the great Michigan summer weather. For some Michigan-grown country rock, Gunnar & The Grizzly Boys will hit the stage at approximately 8:30 p.m.
Get tickets here.
THE STRUTS
THE GLORIOUS SONS, JJ WILDE
When: 7:30 p.m. Saturday
Tickets: $24-$35
Where: 20 Monroe Live, Grand Rapids
British rockers The Struts hit the road this summer on the heels of sophomore album "Young And Dangerous." The new album has launched to massive success and national appearances, including opening on tour for The Foo Fighters and appearing on ABC television show "Good Morning, America" last week. Kingston, Ontario band The Glorious Sons, owning eight consecutive top 10 rock radio hits in native Canada, join for support, as does the alternative indie wild child JJ Wilde. Doors at 7 p.m.
Get tickets online here.


CHUCK MEAD & HIS GRASSY KNOLL BOYS
JIM LAUDERDALE
JASON RINGENBURG
When: 9 p.m. Saturday
Tickets: $30-$35
Where: Tip Top Deluxe Bar & Grill, Grand Rapids
An alternative-country quintet with three Grammy Award nominations, Chuck Mead & His Grassy Knoll Boys are sure to unleash a lively, "cosmic honky-tonk" show in support of their new album "Close to Home," which was released in June.
Renowned Nashville songwriter Jim Lauderdale, a two-time Grammy winner, will also be on the bill along with Jason Ringenburg, aka "the Godfather of Americana."
This show is ages 21-and-older and tickets are available here.
LADY ACE BOOGIE'S DOPE ASS LINEUP:
VEE THA RULA, EARTH RADIO, RICK CHYME
AJAX STACKS, BEDROCK, JAMES LEWIS
EYRNASTINE, DJ DEAN MARTIAN
When: 9 p.m. Saturday
Tickets: $15 advance, $20 day of show
Where: The Pyramid Scheme, Grand Rapids
Grand Rapids' beloved hip hop artist and master of ceremonies Lady Ace Boogie presents another "Dope Ass Lineup" of hip hop and boundary-pushing musical stars, this time at The Pyramid Scheme in Grand Rapids.
Seven local acts who are making a splash beyond Grand Rapids will ensure a full night of kickass music. Featuring rappers Ajax Stacks, the founder of High Rise Records and a rising voice in the Grand Rapids scene, Grand Rapids native Vee Tha Ruler, independent singer, songwriter, and record producer Eyrnastine, WYCE Jammie award winner Rick Chyme, Grand Rapids "future soul" outfit Earth Radio, and so much more.
Doors open at 8 p.m. Get tickets online here.
SUNDAY
THE GIPSY KINGS
When: 7 p.m. Sunday
Tickets: $80 ($78 Meijer Gardens members)
Where: Meijer Gardens, Grand Rapids Township
Bred in the south of France, The Gipsy Kings have delivered "traditional flamenco styles with Western pop and Latin rhythms" for more than 25 years and will make their first appearance at Meijer Gardens. The band's self-titled debut album, by the way, sold millions across the globe "introducing millions of listeners to a unique, irresistible blend" of music.
New York musician and songwriter Simi Stone opens the show. Get tickets and details online here.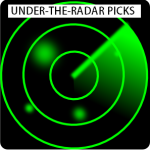 UNDER-THE-RADAR PICKS
The Turbos playing at The Iron Well in Grand Rapids (formerly 741 on Leonard Street), 8 p.m. Monday, free — This rock 'n' roll quartet from Columbus will pay a visit to Grand Rapids along with Chris Clayton Loop.
Pop-Up Party featuring Armando Vega on the DeVos Place patio, 2 p.m. Tuesday, free – To promote and celebrate the "Serie Latina 2019" set of upcoming shows, Armando Vega will perform a set at 2 p.m. Tuesday on the DeVos Place West Grand Gallery Patio along the Grand River at 303 Monroe Ave. NW. (The Serie Latina Salsa Party itself takes place on the patio at 8 p.m. Friday.)
Matt Gabriel and the Kari Lynch Band playing the Tuesday Evening Music Club series at Meijer Gardens in Grand Rapids Township, 7 p.m. Tuesday, regular Meijer Gardens admission ($14.50 adults, discounts for seniors and children, free for Meijer Gardens members) – Country's Kari Lynch Band, with a new album to promote, and Grand Rapids singer-songwriter Matt Gabriel fire up this outdoor series that celebrates local and regional artists.
Heart Bones Is Sean Tillman (AKA Har Mar Superstar), Sabrina Ellis (A Giant Dog-Sweet Spirit), playing at The Pyramid Scheme in Grand Rapids 8 p.m. Wednesday, $12 — This newly formed pop duo will make a trip to Grand Rapids to play songs from the "Dirty Dancing" soundtrack plus a few original songs.
Beveridge Brothers Band playing Flamingo Lounge in Grand Rapids, 8:30 p.m. Wednesday, free – This is billed as "Bike Night at The Bird," with the Beveridge Brothers Band lighting things up as a post-show to LAV's Summertime Blues concerts at DeltaPlex Arena. While late frontman Hal Beveridge is no longer with us, this legendary Grand Rapids band continues to rock. By the way, blues guitarist Scotty Bratcher lights up this week's Summertime Blues show at DeltaPlex Arena, with Stone Soup & The Broken Teeth getting things started at 6:30 p.m.
Tom DeVries playing One Trick Pony in Grand Rapids, 8 p.m. Thursday, free — Guitarist Tom DeVries, whose talents have graced The Hill People, Blue Water Ramblers and The Missing Lynx over the years, brings his solo act to One Trick Pony in Grand Rapids, unfurling a mix of covers and original material.
Road to Michigan Metal Fest at The Stache inside The Intersection in Grand Rapids, 7:30 p.m. Friday, $5 – Revel in the rock assault of Nagazi, Death Abides, Age Of Aletheia, Laurentian Tides and Blackfront Ink as part of this all-ages show. Doors open at 6:30 p.m.
Get Sad: An Emo Night at The Pyramid Scheme in Grand Rapids, 9 p.m. Friday, $8 advance, $10 day of show – Relive all your emo favorites at this 21-and-older show.
Stone Soup & the Broken Teeth playing Tip Top Deluxe Bar and Grill in Grand Rapids, 10 p.m. Friday, $10 — The seven members of Stone Soup & the Broken Teeth will bring an energetic approach to Shimmy Shack Burlesque night at Tip Top Deluxe. The band blends country, soul, rock and even some blues.
Let It Rot, Don The Pariah, This Eclipse and Constellation Ophiuchus rocking Mulligan's Pub in Grand Rapids, 10 p.m. Friday, free – This 21-and-older show brings the heavy to Grand Rapids. Lansing's Let It Rot shake the walls down with support by a host of West Michigan metal bands.
Cosmic Knot's Wish You Were Here Celebration at Bent Arrow Deer Ranch in Holton, $40 Friday, $20 Saturday, free Sunday – Musician Tom Wall and his band Cosmic Knot once again hosts this "celebration of life" featuring numerous Michigan acts, including Earth Radio, Hannah Rose, Dave Palmer & His Only Friends, The Brandino Extravaganza, Eric Engblade, Beaver Xing, The Smokin' Dobroleles, The Dead Shepherds, Patty PerShayla, Skyking and more.
Amigo The Devil, Cory Branan and Olivia Mainville & the Aquatic Troupe playing The Pyramid Scheme in Grand Rapids, 7 p.m. Sunday, $13 advance, $15 day of show – Amigo The Devil from Spicewood, Texas, brings "murderfolk" to Grand Rapids on the heels of his latest album, "Everything Is Fine." Supported by the equally dark and sly Cory Branan with local support from Olivia Mainville & the Aquatic Troupe, plus Stovepipe.
---
MICHIGAN MUSIC FESTIVALS
July 18-20
Beaver Island Music Festival
Hideaway Trail, St. James
http://bimf.net/
July 19-21
Faster Horses Festival
Michigan International Speedway, Brooklyn
http://fasterhorsesfestival.com/
July 19-20
Hiawatha Traditional Music Festival
Marquette Tourist Park, Marquette
https://hiawathamusic.org/
July 19-20
Rhythm on the River Festival
Riverfront Park, South Haven
https://foundryhall.org/2016/07/15/rhythm-on-the-river-music-festival/
July 19-20
Michigan Elvis Festival
Historic Depot Town, Ypsilanti
http://www.mielvisfest.com/
July 19
Wish You Were Here Celebration
Bent Arrow Deer Ranch, Holton
https://www.facebook.com/events/418563541933596/
July 20
Battle Creek Caribbean Festival
Festival Market Square, Battle Creek
https://www.facebook.com/BCBattleCreekCarribeanFest/
July 21-27 (Performances July 25-27)
Marshall Bluegrass Festival
Calhoun County Fairgrounds, Marshall
http://www.marshallbluegrassfestival.com/
---
THIS WEEK'S OUTDOOR COMMUNITY CONCERTS
(In Alphabetical Order by City Name)
July 21 – Marshall Rotary Band (Albion)
July 19 – Lexi Adams, Allegan
July 16 – Martin & Lannon, Allendale
July 21 – Tim Sleep, (Naperville, Ill., Carillon Series), GVSU Campus, Allendale
July 19 – Teddy Petty (Tom Petty tribute)/Quentin Booth, Battle Creek
July 15 – Dusk, Belding
July 19 – Peter Jordan and His Fun Loving Crowd, Pocket Park, Big Rapids
July 17 – Outlaw Express, Bandshell, Big Rapids
July 18 – Carla Cooke: The Sam Cooke Experience, Cadillac
July 21 – Grand Rapids Jazz Orchestra featuring Rick Reuther, Canadian Lakes
July 18 – Shelagh Brown, Dowagiac
July 15 – Chandler Reed & the Sticky Keys, East Grand Rapids
July 16 – The Waverlys, Central Park, Grand Haven
July 18 – Sunday Morning Sunshine, Celadon, Grand Rapids
July 18 – Lipstick Jodi, Jes Kramer, GRAM on the Green, Grand Rapids
July 18 – Hannah Rose & the GravesTones ( noon), Relax at Rosa, Grand Rapids
July 12 – Jessie Wolhuis (noon), Courthouse Lawn, Hastings
July 12 – Katmandu (Bob Seger tribute), Thornapple Plaza, Hastings
July 12 – The Adams Family Band, Kollen Park, Holland
July 18 – Teddy Petty & the Refugees, Felt Mansion, Holland
July 17 – Sandra Effert, GDK Park, Holland
July 17 – The Skeletones, Bates Alley, Kalamazoo
July 19 – Matt Gabriel (11:30 a.m.), Bronson Park, Kalamazoo
July 21 – Moxie Strings, Bronson Park, Kalamazoo
July 18 – Hannah Rose & The GravesTones, Kentwood
July 18 – Beulah Land Quartet, Lake City
July 18 – The JetBeats, Lowell
July 17 – Carla Cooke's Sam Cooke Experience, Ludington
July 19 – Billy Mack & The JJs, Middleville
July 16 – Magic Bus, Montague
July 23 – Ray Watkoski & Family, McGrath Park, Muskegon
July 19 – Rosie & the Rivets, Oak Park, Niles
July 14 – Schlitz Creek, Oshtemo
July 21–The Last Mangos, Parchment
July 16 – Jake Kershaw, Rockford
July 18 – The Dacia Bridges Project, South Haven
July 15 – Evidence (WMJS), Walker
July 21 – Peter Mulvey, West Olive
July 16 – Nu Blu, Wyoming
July 16 – Jim Cooper Quartet, Zeeland
---
THE REALLY BIG LIST, PLUS SHOWS ON THE HORIZON
Monday, July 15
John Nowak, Tip Top Deluxe Bar & Grill
BassBin: Devon James/Pressed & Proper, Billy's Lounge
The Turbos, The Iron Well (741)
John Shea, Rockwell Republic
Travis Swanson Trio, Long Road Distillers
JGJ, The Score
Matt Hanegraff & Tony Bakker, Boatwerks Waterfront Restaurant, Holland
Ricky Hill, The Lake House Waterfront Grille, Muskegon
Tom Duffield (5 p.m.), Old Dog Tavern, Kalamazoo
Tuesday, July 16
Diana Ross, DeVos Performance Hall
Static X/Devil Driver/Dope/Wednesday 13/Raven Black, The Intersection
Bucket O' Maybes, The Score
Dale Wicks, Cedar Springs Brewing Company, Cedar Springs
Kevin Schaffer, Rogue River Tavern, Rockford
The New Standard Trio, Grand Seafood and Oyster Bar, Grand Haven
Music Industry Roundtable (7 p.m.), Third Coast Recording Company, Grand Haven
Starry Night Octet, 920 Watermark, Muskegon
Vincent Hayes, The Lake House Waterfront Grille, Muskegon
Laura Thurston, Boatwerks Waterfront Restaurant, Holland
Devon Yeider, The Union Cabaret & Grille, Kalamazoo
Mike Love, Back Room @ Bell's Eccentric Café, Kalamazoo
Wednesday, July 17
Heart Bones Is Sean Tillman (AKA Har Mar Superstar)/Sabrina Ellis (A Giant Dog-Sweet Spirit), The Pyramid Scheme
Cold Mountain Child (album release)/Sierra Skye Baker/David S Kruse, Tip Top Deluxe Bar & Grill
Jon Bassin & the Broke Poets, Garage Bar & Grill
River North Jazz, The Old Goat
Beveridge Brothers Band, Flamingo Lounge
Tom Hagen Trio featuring Rick Reuther, Noto's Italian Restaurant, Cascade
Conestoga, The Score
Six Gun Report, Cedar Springs Brewing Company, Cedar Springs
Well-Strung, Saugatuck Center for the Arts, Saugatuck (July 17-18)
Ivan Akansiima, Mizu Sushi, Holland
Tim Froncek & Friends, The Block, Muskegon
Coty Bouchard, The Lake House Waterfront Grille, Muskegon
Cambio, Rotary Pavilion, Cadillac
Bella's Bartok, Back Room @ Bell's Eccentric Cafe, Kalamazoo
Terry Lower Trio, Clara's on the River, Battle Creek
Thursday, July 18
Alma Afrobeat Ensemble, Founders Brewing Company
Paradise Outlaw/Kari Lynch Band/Deerfield Run, The Pyramid Scheme
Feeding Grizzlies/Mollo Rilla/Praline, Mulligan's Pub
Tom DeVries, One Trick Pony
Chandler Reed & the Sticky Keys/Sandra Effert/The Leftovers, Tip Top Deluxe Bar & Grill
Cabildo/TheMel V Collective/Hamell On Trial/Samil/Wuzee/DJ M-Select (fundraiser for GR Rapid Response to ICE), The Golden Age @ Creston Brewery
Randy Johnson, Zoko 822
Laura Bennett with Mark Kahny, Zeppelin Lounge @ New Holland Brewing's The Knickerbocker
Third Coast Gypsy Jazz, The Old Goat
Them Teeth/Ribbon Head/Bliss Head, Rocky's Bar & Grill
Hazy Past, The Score
Grand Rapids Symphony Picnic Pops: Here Comes The Sun, A Tribute to The Beatles/Chris Bursley, Cannonsburg Ski Area, Cannonsburg (July 18-19)
Greg Hudkins, JT's Pizza & Spirits, Cascade
Kevin Schaffer, Cedar Springs Brewing Co., Cedar Springs
Brena, Bostwick Lake Inn, Rockford
Patrick Nolan, Rockford Brewing Company, Rockford
Natchez, The Grand Lady Riverboat, Jenison
Dean Allrick, What Not Inn, Fennville
Bucket O Maybes, Fenn Valley Winery, Fennville
El Brandino, Patio @ Saugatuck Brewing Company, Douglas
Drew Behringer, Wicks Park Bar & Grille, Saugatuck
Well-Strung, Saugatuck Center for the Arts, Saugatuck (July 17-18)
Nate Holley, Itty Bitty Bar, Holland
Joe Marcinek, Big Lake Brewing, Holland
Steve Talaga Trio, Sandy Point Beach House, West Olive
Poco/Firefall/Pure Prairie League: Summer Sessions, Lynne Sherwood Waterfront Stadium, Grand Haven
Coty Bouchard, Kirby House, Grand Haven
Chris & Andy, Grand Armory Brewing, Grand Haven
Upcoast Kin, The Lake House Waterfront Grille, Muskegon
Pete Henry, Unruly Brewing Company, Muskegon
Front & Center, Gun Lake Casino, Wayland
Lighting Matches, Dark Horse Brewing, Marshall
Michigan Rattlers, Back Room @ Bell's Eccentric Cafe, Kalamazoo
Lawn Chairs/Suck City, Shakespeare's Lower Level, Kalamazoo
Singer Songwriter Finals, Acorn Theater, Three Oaks
Friday, July 19
George Clinton & Parliament Funkadelic, 20 Monroe Live
Nagazi/Death Abides/Age Of Aletheia/Laurentian Tides/Blackfront Ink: Road to Michigan Metal Fest, The Stache @ The Intersection
Get Sad – An Emo Night, The Pyramid Scheme
Fool House, Billy's Lounge
Let It Rot/Don The Pariah/This Eclipse/Constellation Ophiuchus, Mulligan's Pub
Stormy Chromer, Creston Brewery
Stone Soup & the Broken Teeth, Tip Top Deluxe Bar & Grill
Josh "Lil Brother" Leonard, Garage Bar & Grill
John Shea, Rendezvous Lounge, Amway Grand Plaza Hotel
Entourage, JW Marriott
Funkle Jesse, H.O.M.E. at the B.O.B.
Faux Five, Bobarino's Pizzeria, The B.O.B.
Messin' Around, River City Saloon
Patty Pershayla, New Holland Brewing's The Knickerbocker
Livin' The Dream, The Score
Brandon Ward, Blue Water Grill
Stolen Horses, Back Forty Saloon (July 19-20)
Azz Izz, Shots On The River, Belmont (July 19-20)
Grand Rapids Symphony Picnic Pops: Here Comes The Sun, A Tribute to The Beatles/Chris Bursley, Cannonsburg Ski Area, Cannonsburg (July 18-19)
17 Degrees South, Cellar Brewing Co., Sparta
Andrews String Band, Lake Michigan Sports Bar, Walker
Band 131, Woody's Press Box, Wyoming
Hey Annie, New Holland Brewing's Pub on 8th, Holland
Electric Red, Itty Bitty Bar, Holland
Nicholas James Thomasma, Our Brewing Co., Holland
Dr. Joel/Hey Annie, New Holland Brewing's Pub On 8th, Holland
Carvin Jones Band, Park Theatre, Holland
Bri Baron Band, Hops At 84 East, Holland
Katthouse, Barrel Room @ Saugatuck Brewing Company, Douglas
Easy Listening Jazz, Sandy Point Beach House, West Olive
Weekend Comeback, The Kirby House, Grand Haven
The Carl Webb Band, Grand Armory Brewing, Grand Haven
JMM Jazz, 18th Amendment Spirits Co., Muskegon
Coty Bouchard, Dockers Fish House, Muskegon
Chris Wiser, Pigeon Hill Brewing Company, Muskegon
Dan Bubien & The Delta Struts/Big Nick & the Rhythm Kings, Unruly Brewing Company, Muskegon
JGJ, McDuff's Bar & Grille, Wayland
Dennie Middleton/Ani, Gun Lake Casino, Wayland
Kurt Vile & the Violators, Beer Garden @ Bell's Eccentric Cafe, Kalamazoo
Jeff Mueller, Louie's Trophy House, Kalamazoo
Flylite Gemini/Hannah Rose & The GravesTones, Old Dog Tavern, Kalamazoo
Brian Koenigsknecht, Final Gravity Brewing, Kalamazoo
Allie Garland & Awesome Sauce, JB's Whiskey Old Style Grill, Springfield
Lighting Matches, Dark Horse Brewing, Marshall
Palamazoo Susan Harrison, Paw Paw Playhouse, Paw Paw
Dexter Buckley, Paw Paw Brewing Company, Paw Paw
RESPECT 2, Acorn Theater, Three Oaks
Kaitlyn Rose Duo & Danny Dine, The Livery, Benton Harbor
Charlie Wilson & The Isley Brothers, Soaring Eagle Casino, Mt. Pleasant
May Erlewine & the Motivations: Cadillac Festival of the Arts, Cadillac Rotary Pavilion, Cadillac
Full Cord Bluegrass, Northern Natural Apple Hollow, Manistee
Fremont John, Portage Point Inn, Onekama
Children Of The Word In Harmony, Great Lakes Center For The Arts, Petoskey
Saturday, July 20
The Struts/The Glorious Sons/JJ Wilde, 20 Monroe Live
Smooth Hound Smith, Founders Brewing Company
Alex Williams/Myron Elkins, The Stache @ The Intersection
Vee Tha Rula/Earth Radio/Rick Chyme/Ajax Stacks/Bedrock/James Lewis/Eyrnastine/DJ Dean Martian: Lady Ace Boogie Presents A Dope Ass Lineup, The Pyramid Scheme
Chuck Mead & His Grassy Knoll Boys/Jim Lauderdale/Jason Ringenberg, Tip Top Deluxe Bar & Grill
Gunnar & The Grizzly Boys (8:30 p.m.)/The Legal Immigrants (2 p.m.): Block Party, Garage Bar & Grill & Zoko 822
Still Rain Band, H.O.M.E. at the B.O.B.
The Deputies/The Brutes, Rocky's Bar & Grill
Third Coast Gypsy Jazz, The Old Goat
Grand Rapids Record & CD Show (10 a.m.), Neal E. Fonger American Legion Post 179, 2327 Wilson Ave. SW
John Shea, Noto's Old World Italian Restaurant, Cascade
Entourage, Rendezvous Lounge @ Amway Grand Plaza Hotel
Kevin Jones Trio, JW Marriott
Lush, River City Saloon
Innuendo, The Iron Well
Project 90, The Score
Now And Then Band, Blue Water Grill
Stolen Horses, Back Forty Saloon (July 19-20)
Azz Izz, Shots On The River, Belmont (July 19-20)
CANCELED DUE TO POWER OUTAGE: Political Lizard/King Ink, Rockford Brewing Company, Rockford
Group Therapy Woody's Press Box, Wyoming
Dean Allrick, What Not Inn, Fennville
Big Boss Blues, Pub @ Saugatuck Brewing Company, Douglas
The Factory, Itty Bitty Bar, Holland
Dylan Tolbert, Waverly Stone Gastropub, Holland
Matt Gabriel, New Holland Brewing's Pub On 8th, Holland
Doctors Of Jazz, Great Legs Winery Brewery Distillery, Holland
Rebekah Rhys, Hops At 84 East, Holland
Tony Thompson Band, LoLo's, Holland
Zion Lion, Sandy Point Beach House, West Olive
Mystic Dub, Grand Armory Brewing, Grand Haven
OTC, Dockers Fish House, Muskegon
Streetlight Circus, Unruly Brewing Company, Muskegon
Shadow Storm, Airline Bar, Muskegon
Streetlight Circus/Number Two, Unruly Brewing Company, Muskegon
Jersey Pete & Java Joe, Ridge Cider Co., Grant
DC-90/Funkle Jesse, Gun Lake Casino, Wayland
Starfarm/The Bronk Brothers: Louie's Outdoor Concert Series, Louie's Trophy House, Kalamazoo
Mark Lavengood, Old Dog Tavern, Kalamazoo
Paco Romane, Shakespeare's Lower Level, Kalamazoo
Midwestern Lull, Final Gravity Brewing, Kalamazoo
Corky Siegel's Chamber Blues, Acorn Theater, Three Oaks
Johnny Rogers, Riviera Theatre, Three Rivers
Charlie Millard Band, The Livery, Benton Harbor
Steely James/Red Deluxe, Round Barn Winery Distillery Brewery, Baroda
Two Faced Wilson/Elsie Binx/Matthew Jason & the Collective, The Music Factory, Battle Creek
Absolute Addiction, JB's Whiskey Old Style Grill, Springfield
Johnny Rogers, The Riviera Theatre, Three Rivers
Dwight Yoakam/Foghat (Eddie Money dropped out due to a heart procedure): Beers, Brats & Burgers, Soaring Eagle Casino, Mt. Pleasant
Willy Porter: Cadillac Festival of the Arts, Cadillac Rotary Pavilion, Cadillac
Piano Men: A Tribute to Elton John & Billy Joel, Great Lakes Center For The Arts, Petoskey
Annie & Rod Capps Band, Red Sky Stage, Bay Harbor
The Accidentals, Northport Community Center, Northport
Sunday, July 21
Mike Frost & Mike Hyde (10 a,m,), JW Marriott
Amigo The Devil/Cory Branan/Olivia Mainville & the Aquatic Troupe, The Pyramid Scheme
Two-Faced Wilson/Matthew Jason, Creston Brewery
McKenzie Rosin, The Peoples Cider Co.
Oxymorons, The Score
Jim Spalink, Cedar Springs Brewing Co., Cedar Springs
Dennie Middleton, Bostwick Lake Inn, Rockford
The Harmed Brothers, Red Dock, Douglas
Rachel Curtis, Boatwerks Waterfront Restaurant, Holland
Super Pretendo, LoLo's, Holland
A Brighter Bloom: Merchants & Makers, VanderMill Cider, Spring Lake
El Brandino, Kirby House, Grand Haven
Brena, Dockers Fish House, Muskegon
Coty Bouchard, The Lake House Waterfront Grille, Muskegon
Willy Porter: Cadillac Festival of the Arts (July 19-20), Cadillac Rotary Pavilion, Cadillac
Luke Winslow King & May Erlewine, Iron Fish Distillery, Thompsonville
The Skeletones, Gun Lake Casino, Wayland
Toby Bresnahan, Hilliard's Corner Lounge, Wayland
Dede Alder & Jen Sygit: Earthwork Sunday Showcase, The Livery, Benton Harbor
Avian Aura/Twin City String Band, Box Factory for the Arts, St. Joseph
SOLD OUT The Bodeans, Acorn Theater, Three Oaks
Valentine Bennett/Van Dyke Revue, Round Barn Winery Distillery Brewery, Baroda
Jazz North: Glen Arbor Arts Center's Manitou Music Series, Lake Street Studios Stage, Glen Arbor
ON THE HORIZON
Monday, July 22
Torche/Teething/Crooked Heart, The Pyramid Scheme
John Nowak/Hannah Laine/Amanda Azkoul, Tip Top Deluxe Bar & Grill
BassBin Gettoblaster/Chetty Machete, Billy's Lounge
In the Blue Ensemble, Long Road Distillers
Blue Jay Bridge, The Score
Claire Wellin, Saugatuck Center for the Arts, Saugatuck
Coty Bouchard, Boatwerks Waterfront Restaurant, Holland
Lew Russ & Professor G, The Lake House Waterfront Grille, Muskegon
Tom Duffield (5 p.m.), Old Dog Tavern, Kalamazoo
Tuesday, July 23
Jeff Lynne's ELO, Van Andel Arena
I Don't Know How But They Found Me/Twin XL, The Stache @ The Intersection
Oregon Dream Child, The Score
Versus, Cedar Springs Brewing Company, Cedar Springs
Kevin Viilo, Rogue River Tavern, Rockford
Joe Johnson & the Bluebacks, Boatwerks Waterfront Restaurant, Holland
The New Standard Trio, Grand Seafood and Oyster Bar, Grand Haven
Vincent Hayes, The Lake House Waterfront Grille, Muskegon
Devon Yeider, The Union Cabaret & Grille, Kalamazoo
Conor Oberst, Beer Garden @ Bell's Eccentric Cafe, Kalamazoo
Jazz from Interlochen, Great Lakes Center For The Arts, Petoskey
Wednesday, July 24
The Far Shore w/ Brant Satala, Local Spins Wednesday, SpeakEZ Lounge
Jason Bonham's Led Zeppelin Evening, 20 Monroe Live
River North Jazz, The Old Goat
Beveridge Brothers Band, Flamingo Lounge
Tom Hagen Trio featuring Rick Reuther, Noto's Italian Restaurant, Cascade
Three's A Crowd, The Score
Kaitlyn Zittel, Cedar Springs Brewing Company, Cedar Springs
The Dead Shepherds, The Lake House Waterfront Grille, Muskegon
Ivan Akansiima, Mizu Sushi, Holland
Terry Lower Trio, Clara's on the River, Battle Creek
Megan Dooley, Northern Natural Apple Hollow, Manistee
Max & Ruth Bloomquist: Glen Arbor Arts Center's Manitou Music Series, Lake Street Studios Stage, Glen Arbor
Kansas Bible Company/Charlie Millard Band, Beards Brewery, Petoskey
Thursday, July 25
Mo Lowda & the Humble/The Hacky Turtles, Founders Brewing Company
Marcus Rezak/Chirp, The Pyramid Scheme
Diane Van Duerzen & Lisa Oatey Blues Duo, One Trick Pony
Lazer Lloyd, Tip Top Deluxe Bar & Grill
Brian Ashley Jones/Dave Cofell, Mulligan's Pub
Are Friends Electric, Garage Bar & Grill (July 25-26)
The Piano Cottage Rocks, Wealthy Theatre (July 25-26)
In the Blue Ensemble, Zoko 822
Laura Bennett & Mark Kahny, Zeppelin Lounge @ New Holland Brewing's The Knickerbocker
The Fast Hands Band, 7 Monks Taproom
Frog and the Beeftones, The Score
Brandon Ward, JT's Pizza & Spirits, Cascade
Bucket O Maybes, Red's at Thousand Oaks, Northview
Grand Rapids Symphony Picnic Pops: The Music of Motown/Kathy Lamar Trio (5:45p.m.): Picnic Pops, Cannonsburg Ski Lodge, Cannonsburg (July 25-26)
Tony Halchak, Cedar Springs Brewing Company, Cedar Springs
Jim Spalink, Rockford Brewing Company, Rockford
The Bootstrap Boys, The Grand Lady Riverboat, Jenison
Nate Holley, Itty Bitty Bar, Holland
Sean McDaniel, Patio @ Saugatuck Brewing Company, Douglas
Checkers Morton, Sandy Point Beach House, West Olive
Steffan Copenhaver, Kirby House, Grand Haven
Chris & Andy, Grand Armory Brewing, Grand Haven
Upcoast Kin, The Lake House Waterfront Grille, Muskegon
Brian Fedewa, Pigeon Hill Brewing Company, Muskegon
Sadie J. Tucker Band, Unruly Brewing Company, Muskegon
Front & Center, Gun Lake Casino, Wayland
Mike Reed & Friends, Dark Horse Brewing, Marshall
G Love (solo acoustic), Back Room @ Bell's Eccentric Café, Kalamazoo
Andy Johnson & Scott Adamson, The Riviera Theatre, Three Rivers
Friday, July 26
"Weird Al" Yankovic, DeVos Performance Hall
MiKrodot/Chief Kaya/Grundy/Twisted Dubz/b2b/Oddistt, The Mint @ The Intersection
Mountain Goat/Drow/Life Loss/Felon Class, The Pyramid Scheme
Soul Priority, H.O.M.E. at the B.O.B.
Right Side Up, Bobarino's Pizzeria, The B.O.B.
Eilen Jewell/Megan Dooley, Tip Top Deluxe Bar & Grill
Wuzee/TheVizitors/Mr. Idgaf & the Back of the Class/Dante Cope, Mulligan's Pub
Are Friends Electric, Garage Bar & Grill (July 25-26)
The Piano Cottage Rocks, Wealthy Theatre
Silent Bark, Log Cabin Bar
John Shea, JW Marriott
Noelle Frost Trio, Rendezvous Lounge @ Amway Grand Plaza Hotel
Laura Thurston, New Holland Brewing's The Knickerbocker
Great Scott, The Score
Jack Leaver, Blue Water Grill
Silent Bar, Log Cabin
Sounds Familiar, Shots On The River, Belmont
Azz Izz, Woody's Press Box, Wyoming
94.9 FM Country Cruise, The Grand Lady Riverboat, Jenison
Van Mason, Barrel Room @ Saugatuck Brewing Company, Douglas
Brant Satala, Pumpernickels, Saugatuck
Bar Code, Itty Bitty Bar, Holland
The Groove Suns, New Holland Brewing's Pub On 8th, Holland
Macy Krew, Waverly Stone Gastropub, Holland
Alex Mendenall, Our Brewing, Holland
Coty Bouchard/The Groove Suns, New Holland Brewing's Pub On 8th, Holland
Vincent Hayes, Hops At 84 East, Holland
Easy Listening Jazz, Sandy Point Beach House, West Olive
JMM Jazz, Porto Bello, Grand Haven
Tell Yo Mama, Kirby House, Grand Haven
Tom Pancy Quartet, Grand Armory Brewing, Grand Haven
Sarah Potenza, Seven Steps Up, Spring Lake
Jack Leaver, Smash Wine Bar & Bistro, Muskegon
Johnny Breeze, Dockers Fish House, Muskegon
Nate Dill, 18th Amendment Spirits Co., Muskegon
Muddy Ruckus, Unruly Brewing Company, Muskegon
Beer For Breakfast, McDuff's Bar & Grille, Wayland
Junior Valentine/Sushi Roll, Gun Lake Casino, Wayland
Kevin Schaffer, Hilliard's Corner Lounge, Wayland
Laditude, JB's Whiskey Old Style Grill, Springfield
Will Hoge/Drivin' N Cryin', Back Room @ Bell's Eccentric Café, Kalamazoo
Jeff Mueller, Louie's Trophy House, Kalamazoo
Marcus Rezak/Disco Biscuit members/Trifocal, Old Dog Tavern, Kalamazoo
Dylan Tolbert, Final Gravity Brewing, Kalamazoo
Missin' Peace, Paw Paw Playhouse, Paw Paw
AMP, Paw Paw Brewing Company, Paw Paw
Richard Bair/Stacy Koviak: Foundry Hall Presents, Black River Tavern, South Haven
Kiss The Sky (Jimi Hendrix tribute), Acorn Theater, Three Oaks
Slim Gypsy Baggage, The Livery, Benton Harbor
Dave Koz & Friends, Silver Creek Event Center, Four Winds Casino, New Buffalo
SOLD OUT Lee Brice, Little River Casino, Manistee
Dominic & Rachael Davis, Northern Natural Apple Hollow, Manistee
Grayson Barton, Portage Point Inn, Onekama
Kristen Rebecca, Red Sky Stage, Bay Harbor
OHHME/Alexis Mahler, Ore Dock Brewing, Marquette
Saturday, July 27
Caribbean Summer Jam IV, 20 Monroe Live
eRoy (EP release)/Pause/Super Future/Sandose/Gyp$y/Saylin, The Stache @ The Intersection
La Furia Del Ritmo/Cinco En Clave/DJ Xsizim/DJ Money Mike, The Pyramid Scheme
The 1985, H.O.M.E. at the B.O.B.
Tiny Tree/The Casket Company/MOTO, Mulligan's Pub
Flexadecibel/Biomassive, Billy's Lounge
Emma Loo & Sam, Creston Brewery
Jury Folk/Amy Love & the Stoney Mountain Men, Tip Top Deluxe Bar & Grill
Elijah Russ Collective (6 p.m.): Block Party, Garage Bar & Grill
The Paradigm, Rocky's Bar & Grill
Dalmation Stone/Andrew Fisher Quartet, Wealthy Theatre
Astro Jackson, Back Forty Saloon
Third Coast Gypsy Jazz, The Old Goat
Mary Rademacher Reed Trio, JW Marriott
Edye Evans Hyde Trio, Rendezvous Lounge @ Amway Grand Plaza Hotel
Kevin Schaffer, Blue Water Grill
David Kinsey, Bier Distillery, Belmont
Decades, Shots On The River, Belmont
Bucket O Maybes, Red's at Thousand Oaks, Northview
Lake Effect, Bostwick Lake Inn, Rockford
Iron Town, Woody's Press Box, Wyoming
Dave Burrell, Trail Point Brewing, Allendale
Boy From School, Ridge Cider Co., Grant
Delilah DeWylde, The Grand Lady Riverboat, Jenison
Murphies Law, Itty Bitty Bar, Holland
Mike Wheeler Band: Holland Blues Night, Park Theatre, Holland
Justin Wierenga, Waverly Stone Gastropub, Holland
Chris Michels, New Holland Brewing's Pub On 8th, Holland
The Left Handed Rollers, Great Legs Winery Brewery Distillery, Holland
Chris Laskos, Hops At 84 East, Holland
Dave & Connie D., Black Sheep Baa & Grill, Holland
Bri Baron Band, LoLo's, Holland
The Concussion, Lucy's Sauggy Dollar Bar, Saugatuck
Patty Pershayla, Pub @ Saugatuck Brewing Company, Douglas
One Love, Sandy Point Beach House, West Olive
Mark Lavengood, Grand Armory Brewing, Grand Haven
Causeway Fog, Dockers Fish House, Muskegon
JGJ, The Mitten Bar, Ludington
Dean Allrick, What Not Inn, Fennville
Bronk Brothers/Anthem, Gun Lake Casino, Wayland
Murder By Death/Jake Simmons & the Little Ghosts, Old Dog Tavern, Kalamazoo
Sir Mix-A-Lot, Beer Garden @ Bell's Eccentric Cafe, Kalamazoo
Veilside, The Music Factory, Battle Creek
Typo, JB's Whiskey Old Style Grill, Springfield
Harbor Country Opera: Broadway Bucket List, Acorn Theater, Three Oaks
Deep Fried Pickle Project, The Livery, Benton Harbor
Brian VanderArk, Box Factory for the Arts, St. Joseph
Big Boss Band/Slim Gypsy Baggage, Round Barn Winery Distillery Brewery, Baroda
The North Carolines, Beards Brewery, Petoskey
Sunday, July 28
Pope Paul & the Illegals/The Tube Socks, Tip Top Deluxe Bar & Grill
Sam Corbin, Creston Brewery
Oxymorons, The Score
River North Jazz (11 a.m.), The Old Goat
River Rogues Jazz Band, Harmony Hall
Greg Miller (10 a.m.), JW Marriott
Randy Marsh & Friends, SpeakEZ Lounge
Dutcher Snedeker, The Peoples Cider Co.
Everett Domeier, Bostwick Lake Inn, Rockford
Brena, Dockers Fish House, Muskegon
Coty Bouchard, The Lake House Waterfront Grille, Muskegon
Brandon Ward, Kirby House, Grand Haven
Laura Thurston, Boatwerks Waterfront Restaurant, Holland
Pianos, LoLo's, Holland
King Biscuit, Red Dock, Douglas
Max Lockwood, Virtue Cider, Fennville
Joe Johnson, Gun Lake Casino, Wayland
Nicholas James, Hilliard's Corner Lounge, Wayland
Kalamazoo Academy of Rock 10th Anniversary (1 p.m.), Old Dog Tavern, Kalamazoo (Rain date Aug. 4)
John Mayall and His Band/James Neary, Acorn Theater, Three Oaks
Robert Rolfe Fedderson/Orange Star Round Barn Winery Distillery Brewery, Baroda
Grand Rapids Symphony, Great Lakes Center For The Arts, Petoskey
Broom Closet Boys, Portage Point Inn, Onekama
May Erlewine, Glen Arbor Arts Center's Manitou Music Series, Lake Street Studios Stage, Glen Arbor
Copyright 2019, Spins on Music LLC