Amid national tour stops are a host of intriguing local shows this week, including FlyLite Gemini, Heaters, Bronze Wolf, FADE, Silverstiles, Peat in the Creel and an Elton tribute. And win tix to Heaters.
THE BIG LIST: Feb. 25-March 3
For an expanded list of upcoming shows at West Michigan venues, check out The REALLY Big List at Local Spins.
Support our coverage of
West Michigan's music scene
Have concert listings you think deserve to be spotlighted? Email date, time, ticket prices, location and details to liz@localspins.com.
To be included in our "Big List of Michigan Music Festivals" or the upcoming list of summer concert series, organizers should email liz@localspins.com with details and contact information.
TUESDAY
BIG HEAD TODD AND THE MONSTERS
BLUE WATER HIGHWAY
When: 6:30 p.m. Tuesday
Tickets: $25 advance, $30 day of show
Where: The Intersection, Grand Rapids
A band that has had the same core lineup for more than three decades, Big Head Todd and the Monsters from Boulder, Colo., will pay a visit to Grand Rapids this week. Their newest album, "New World Arisin'," released in 2017, explores a rock-pop sound that was a surprise to some hardcore fans.
Also on the bill is Blue Water Highway, a rock band from Austin, Texas. Doors will open at 6:30 p.m. for the all-ages show, and tickets can be found here.
FIFTH ANNIVERSARY OPEN-MIC: JACK & THE BEAR, LVRS
VISK MONO, FADE, NATE JEBB
FEGEL & DZIUBAN
When: 7:30 p.m. Tuesday
Admission: $2
Where: Park Theatre, 248 S. River Ave., Holland
To celebrate the fifth anniversary of Park Theatre's open-mic night, Olivia Mainville has assembled an all-star cast of performers, including FADE, Jack & The Bear, LVRS, VIsk Mono, Nate Jebb, Jon Fegel and David Dziuban. There will still be opportunities for other musicians to sign up starting at 7:30 p.m., with a drawing held at 7:45 p.m. for a limited number of open-mic slots.
Performances at this "mini-festival" start at 8 p.m. Details online here.
WEDNESDAY
SAWYER FREDERICKS
BETH BOMBARA
When: 7 p.m. Wednesday
Tickets: $18 advance, $20 day of show
Where: The Pyramid Scheme, Grand Rapids
The Season 8 winner of NBC's "The Voice," New York native Sawyer Fredericks, will make a tour stop at The Pyramid Scene on Wednesday with his band. Fredericks considers his music "soulful, contemporary free-range folk." His latest album, "Hide Your Ghost," which was recorded to analog tape with an old-school production style, was released March 2018.
Opening up the show will be Americana/folk artist Beth Bombara, a Grand Rapids native based in St. Louis. Tickets are general admission and can be found here.
LOCAL SPINS TRIBUTE MONTH:
CHRIS ANDRUS & STEVE TALAGA PLAY ELTON JOHN
When: 8 p.m. Wednesday
Admission: Free
Where: SpeakEZ Lounge, Grand Rapids
Tribute Month at SpeakEZ Lounge wraps up with another night of classic songs. Singer Chris Andrus and pianist Steve Talaga return for an evening that pays homage to the music of Elton John and the lyrics of Bernie Taupin. The first time they fired this up, it was a night to remember, and this time around, the event will also benefit the Red Project, which is dedicated to improving health, reducing risk and preventing HIV.
Andrus and Talaga will feature a host of EJ gems performed by a superb singer and virtuosic keyboardist, from "Levon" and "Tiny Dancer" to "Candle in the Wind" and "Don't Let The Sun Go Down on Me" (plus a guest appearance by the Local Spins Wednesdays host). Enjoy a special night of music and support a special cause, too.
Local Spins Wednesdays are presented by Local Spins, SpeakEZ Lounge, Perrin Brewing and WYCE, with free parking in the small city lot kitty-corner from SpeakEZ just to the south on Monroe Avenue NW or the Sixth Street Park lot just to the north of SpeakEZ Lounge.
THURSDAY
FLYLITE GEMINI
DREW PHORIA
When: 7 p.m. Thursday
Tickets: $5
Where: Tip Top Deluxe Bar & Grill, Grand Rapids
FlyLite Gemini is the brainchild of vocalist/guitarist/bassist Joe Chamberlin. Formerly of the Kalamazoo-based alternative rock/blues band FlyPaper, Chamberlin currently plays shows on his own in an effort to "keep the spirit of classic rock alive."
On Thursday, he'll be joined by singer/songwriter Drew Phoria, who will bring his own brand of alternative jam music to the table. Tickets can be found here.
THE MILK CARTON KIDS
When: 7:30 p.m. Thursday
Tickets: $40-$45
Where: St. Cecilia Music Center, Grand Rapids
Award-winning indie-folk/Americana duo The Milk Carton Kids – Joey Ryan and Kenneth Pattengale – are touring behind their most ambitious studio album to date, "All the Things That I Did and All the Things That I Didn't Do," with this Grand Rapids appearance as part of the Acoustic Café Folk Series.
The California singers, guitarists and songwriters first formed as a group in 2011 and have developed an engaging stage presence, filled with humor and compelling performances of their well-crafted songs. The Grammy-nominated group also has a busy year ahead of duo and full-band shows across the United States and in the United Kingdom. Come back to Local Spins later this week to check out our interview with Ryan. Get tickets online here.

BRONZE WOLF
NATE EIZENGA
When: 7:30 p.m. Thursday
Tickets: $15 advance, $18 day of show
Where: Chaffee Planetarium at the Grand Rapids Public Museum, Grand Rapids
R&B music by Eric Tempelaere – the artist behind the dark electronic pop project Bronze Wolf – will fill the planetarium with his ambient set. Tempelaere still uses his singular Nord synthesizer that he saved up for in grade school. Bronze Wolf released his "Red Shift" EP last year.
Video artist Nate Eizenga will accompany the show with visual arts displayed on the planetarium dome. Tickets for museum members are $12 in advance and $15 day of show. Tickets can be found here.
THE SKINNY LIMBS
MODERN ADVENTURE
ALEX PEREZ
When: 8 p.m. Thursday
Tickets: $8 advance, $13 day of show
Where: Park Theatre, 248 S. River Ave., Holland
West Michigan natives The Skinny Limbs will bring their beachy, indie-rock tunes to Holland. The band was nominated for Album of the Year and Best Rock/Pop Album for their EP, "Sunshine Salute," and was also up for Song of the Year for "Rosebud" at the 20th WYCE Jammie Awards show earlier this month.
Joining the bill will be "feel good" indie-alt band Modern Adventure as well as solo artist Alex Perez. Doors for the all-ages show will open at 7:30 p.m. and tickets can be found here.
FRIDAY
SHARI KANE & DAVE STEELE
When: 6 p.m. Friday
Admission: Free
Where: Kalamazoo Valley Museum, 230 N. Rose St., Kalamazoo
Officially, this is the kick-off concert for the 2019 Kalamazoo Fretboard Festival, for which you can get more information below under the Saturday listings.
The free show features the street swing and stomp blues of Shari Kane and Dave Steele, an Ann Arbor duo which has been lighting up stages with their two-guitar-and-two-voices attack for more than 20 years, and the perfect way to get the weekend started in Kalamazoo. Details online here.
MUSIC AT THE MUSEUM
MAY ERLEWINE
OLIVIA MILLERSCHIN
When: 6:30 p.m. Friday
Tickets: $30
Where: Tri-Cities Historical Museum, Grand Haven
"Michigan's Songbird" May Erlewine has toured the world, inspiring many with her breathtaking vocals and her comforting lyrics that are rooted in everyday life. Erlewine lands at the Tri-Cities Museum as part of its Music at the Museum Series (co-hosted by the Red House Concert Series), bringing songs from her 2018 EP "In the Night," which won best contemporary folk album at WYCE's 2019 Jammies Award.
Also, on the bill is "America's Got Talent" quarter-finalist and Detroit-based folk-singer Olivia Millerschin. More information and tickets can be purchased here.

RUSSELL DICKERSON
CARLY PEARCE
When: 7 p.m. Friday
Tickets: $28-$45
Where: 20 Monroe Live, Grand Rapids
Country singers Russell Dickerson and Carly Pearce go way back, and that's what they're calling their national co-headlining tour.
Both artists dropped their debut albums in 2017, and their successes have paralleled each other since then; Dickerson has been making his way around country radio with singles like "Yours" and "Blue Tacoma," while Pearce has been enjoying the success of her single "Every Little Thing." They'll be joined by Teddy Robb, who's beginning to carve his own path in the world of country music. Get tickets for the Grand Rapids "Way Back Tour" stop here.
THE CHIEFTAINS
When: 8 p.m. Friday
Tickets: $35-$45
Where: Miller Auditorium, Kalamazoo
The Ireland-based traditional folk band, The Chieftains, has made a name for itself ever since its start in 1962, and still continues to bring in fans, new and old, by combining their traditional sounds with modern music.
Celebrating its 57th anniversary, the six-time Grammy Award-winning band endures and manages to stay relevant without losing its Irish roots. Tickets and information can be found here.
BEN RECTOR
JOSIE DUNNE
When: 8 p.m. Friday
Tickets: $29.50-$55
Where: Kalamazoo State Theatre, Kalamazoo
Find some of Ben Rector's "Magic: The Tour Part I" when the singer-songwriter rolls into Kalamazoo this Friday.
Fans will embrace the heart that is Ben Rector's music, including songs from his newest album "Magic," which was released last June and peaked at No. 44 on the Billboard 200 chart.
Opening the show will be Nashville artist Josie Dunne. Doors open at 7 p.m. for this all-ages show with tickets available online here.
LOCAL SHOWCASE:
FADE, TALK RADIO,
OLIVIA MAINVILLE
THE UNITED EVERYWHERE
When: 8:30 p.m. Friday
Tickets: $7 advance, $10 day of show
Where: The Pyramid Scheme, Grand Rapids
The next installment in the Local Showcase series (No. 30) boasts a genre-spanning lineup from across West Michigan.
There will be synth-pop courtesy of FADE — who released the "Fall in Love" in October — and alternative hip-hop from The United Everywhere. Fans of blues rock and folk music will cheer the likes of Talk Radio and Olivia Mainville. There's truly something for everyone at this show; get tickets and details here.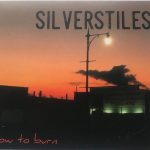 SILVERSTILES
STONE SOUP & THE BROKEN TEETH
STOVEPIPE STOVER
When: 9 p.m. Friday
Tickets: $5
Where: Tip Top Deluxe Bar & Grill, Grand Rapids
Grand Rapids' Silverstiles will be hitting Tip Top with their California-leaning, country rock-styled music. With a fresh release out titled "Chasing Down a Dream" as a preview to the show, concertgoers will hear the entire new album, "Slow to Burn," and can grab a limited edition vinyl version of the recording.
Also performing will be the up-and-coming Stone Soup & the Broken Teeth and folk-punk singer-songwriter Stovepipe Stover. Doors open at 4 p.m. for this 21-and-over show with tickets are available online here.
SATURDAY
KALAMAZOO FRETBOARD FESTIVAL:
RED TAIL RING, DACIA BRIDGES PROJECT
JORDAN HAMILTON, JOEL MABUS
GIFTS OR CREATURES, ELEPHANT RESCUE
When: 9 a.m.-6 p.m. Saturday
Admission: Free
Where: Kalamazoo Valley Museum, 230 N. Rose St., Kalamazoo
Those who've attended this unique and intriguing one-day festival know the drill: The Kalamazoo Fretboard Festival boasts intimate performances by 15 acts on three stages, workshops in ukuleles, banjos, songwriting and more, vendors and information booths featuring everything from acoustic guitars to amplifiers to recording services, and an upbeat vibe as attendees explore the rooms and floors of the Kalamazoo Valley Museum in this family-friendly event. (Local Spins will have a booth at the festival, so stop by and say hello.)
Returnees and those who've never attended the free festival will certainly be impressed by the lineup of regional stars: Joel Mabus, Red Tail Ring, Dacia Bridges Project, Elephant Rescue, Gifts or Creatures, Jordan Hamilton, Mark Sahlgren & The Fragile Egos, Bob Rowe & The Green Valley Boys, Rene Meave Trio, The Jump Bunnies, Kalamazoo Mandolin & Guitar Orchestra, Elden Kelly Trio, The Birdseed Salesmen and the two play-in contest winners for 2019 – the funk/blues/soul Chris Canas Band and acoustic rock singer-songwriter Matt Martinez. Read more about January's play-in contest here and return to Local Spins for more about the Fretboard Festival later this week.
SWITCHFOOT
COLONY HOUSE
TYSON MOTSENBOCKER
When: 6:30 p.m. Saturday
Tickets: $38-$59
Where: 20 Monroe Live, Grand Rapids
Alternative rock band Switchfoot is touring behind the release of its new album, "Native Tongue," which was released in January. Switchfoot has built an impressive career over two decades, with 11 studio albums and a large following in both the rock world and the Christian music industry.
They'll be playing with support from buzzed-about indie-rock quartet Colony House and singer-songwriter Tyson Motsenbocker.
Tickets can be found online here.
LOWELLARTS HOUSE CONCERTS:
PEAT IN THE CREEL
When: 7 p.m. Saturday
Tickets: $10 advanced, $12 day of show
Where: LowellArts, 223 W. Main St., Lowell
What better way to enjoy art than with the musical art of local, Irish folk band Peat in the Creel? There's no better way to kick off the month of March than with traditional Irish and Scottish-influenced tunes. As part of LowellArts House Concerts, Peat in the Creel will be playing with vocalist, flute player, and whistler Alison Myers; fiddler Aidan Carry; bouzouki player, guitarist and vocalist Toby Bresnahan; bodhran drummer Mike Mulder.
For the month of St. Paddy's, keep an eye out for other Peat in the Creel shows around Grand Rapids. For more information on this all-age event and for tickets, go online here.
HEATERS
MAJOR MURPHY
GHOST ORCHARD
When: 8:30 p.m. Saturday
Tickets: $10 advance, $12 day of show
Where: The Pyramid Scheme, Grand Rapids
LOCAL SPINS TICKET GIVEAWAY: Congratulations to reader John Schaak. He won a pair of tickets to Saturday's show. Check The Big List every week for your chance to win concert tickets.
The Grand Rapids-based rock band Heaters has gained lots of momentum in recent years, and their latest album may be the garage/psych-rock group's best outing yet – a collection that keeps listeners dazed into submission. Since its inception, Heaters have continually grown and evolved, creating music that have balanced sounds that brings vibrant energy, while not overpowering.
Up-and-coming bands Major Murphy and Ghost Orchard will also be performing at this 21-and-older show. More information and tickets can be found here.
SUNDAY
SHARE THE LIGHT CANCER BENEFIT:
SEX WOLVES FROM PLANET DEATH
THE RYNE EXPERIENCE, FUTURE SKELETONS
When: 3 p.m. Sunday
Tickets: $5
Where: Tip Top Deluxe Bar & Grill, Grand Rapids
Great music and a great cause come together on Sunday at Tip Top for the Share the Light benefit concert. Catch the music of local artists like alternative rock, punk band Sex Wolves From Planet Death and the one-man band, Future Skeletons.
Also on the bill will be The Ryne Experience, Danger Code and Ziggy Sparks. For more information on the background of this fundraising event, go online here.
For tickets, go online here.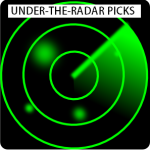 UNDER-THE-RADAR PICKS
GVSU Jazz Concert at the Louis Armstrong Theatre in the Haas Center for Performing Arts, 7:30 p.m. Monday, free – Tim Froncek will direct the GVSU Jazz Orchestra in this performance. The event will take place at the Haas Center for Performing Arts on Grand Valley State University's Allendale campus.
eRoy, Pause, Jake Walker and El Brandino playing at Tip Top Deluxe Bar & Grill in Grand Rapids, 9 p.m. Monday, free — Experimental electronic music producer eRoy will play his Tip Top Residency Monday night with special guests as a part of his "eRoy and Friends" series. This show is 21-and-older.
Jukejoint Handmedowns at The Old Goat, 6 p.m. Tuesday, free – This Grand Rapids-based Americana band will return to the Old Goat on Tuesday. The show is free, and the band will deliver an eclectic mix of country, folk, jazz and Americana, combining covers and original material.
Weezil Malone Band playing One Trick Pony in Grand Rapids, 8 p.m. Thursday, free – Billed as the "Rockin'nest little blues Band to come rollin' into town," the Weezil Malone Band plans to fill the night with their classic blues tunes.
August, Boy From School, and Savannah Gonsoulin playing Mulligan's Pub in Grand Rapids, 9 p.m. Thursday, free – Mulligan's Pub will be jam-packed with beautiful melodies of R&B and indie blended perfectly together as this triple-billed show rocks the night away.
Joey Harkum Band and Montu playing at Founders Brewing Company in Grand Rapids, 9:30 p.m. Thursday, free — Singer-songwriter Joey Karkum from Pasadena, Md., is making a stop in Grand Rapids during his first solo venture after being the lead singer of the band Pasadena. Oklahoma-based jamtronica act Montu will also be performing. This show is 21-and-older.
Liquid Stranger, LSDREAM, Champagne Drip, G-REX, and Lucii playing at The Intersection in Grand Rapids, 8 p.m. Thursday, $20 early bird, $25 advance and $30 day of show – A free-form bass artist from Sweden, Liquid Stranger will make a stop at The Intersection as a part of his 2019 Infinity Tour along with special guests.
Mail Order Monsters, Free Hat playing Creston Brewery in Grand Rapids, 8:30 p.m. Friday — Catch these two Grand Rapids groups Friday, with Mail Order Monsters performing electronic, three-piece music and Free Hat with genre-melding tunes .
78 RPM, Pancho Villa's Skull, Complainer, Farseek and McWeakerton playing at the 741 on Leonard Street NW in Grand Rapids, 10 p.m. Friday – Get into the punk spirit with these Michigan bands, all under the same roof boasting different stripes of punk music to pump things up.
Bong Mountain, Brokedowns, Boob Sweat at 741, 10 p.m. Saturday, free – Punk rockers Bong Mountain will host this triple bill on Saturday. The night will kick off at 10 p.m., with the Brokedowns and Boob Sweat joining the evening's lineup as well.
Grand Rapids Jazz Orchestra playing Founders Brewing Co. in Grand Rapids, 5:30 p.m. Sunday, free – The Grand Rapids Jazz Orchestra swings by for its monthly display of swing and more. Follow up by heading over to SpeakEZ Lounge for Randissimo's Sunday Jazz jam starting at 7 p.m.
Jen Sygit and Michael Riley for the Songteller Sessions at Creston Brewery in Grand Rapids, 7 p.m. Sunday — Hosted by Nicholas James Thomasma, this Songteller Session will feature folk roots artists Jen Sygit of Lansing and Michael Riley of Grand Rapids.
Kaitlin Rose Band playing Salt of the Earth at 114 E. Main St. in Fennville, 6 p.m. Sunday, $15 – The Kaitlin Rose Band is led by Kalamazoo singer-songwriter Kaitlin Rose, known for her heartfelt vocals and intense, emotional shows.
THE REALLY BIG LIST OF CONCERTS, PLUS SHOWS ON THE HORIZON
Monday, Feb. 25
BassBin: Twinz/Spicy Society, Billy's Lounge
eRoy & Friends/Pause/Jake Walker/El Brandino, Tip Top Deluxe Bar & Grill
John Shea Trio, Rockwell Republic
In The Blue/Travis Swanson Trio, Long Road Distillers
GVSU Jazz Concert, Louis Armstrong Theatre, Haas Center for Performing Arts, GVSU Allendale Campus
Jazz Jam, What Not Inn, Fennville
It Looks Sad/Vines, Shakespeare's Lower Level, Kalamazoo
Tuesday, Feb. 26
Big Head Todd and The Monsters/Blue Water Highway, The Intersection
Jukejoint Handmedowns, The Old Goat
The New Standard, The Grand Oyster Bar, Grand Haven
Devon Yeider, The Union Cabaret & Grille, Kalamazoo
Five-Year Anniversary Open-Mic Celebration, FADE/Jack & The Bear/LVRS, Park Theatre, Holland
Wednesday, Feb. 27
Chris Andrus & Steve Talaga, Local Spins Wednesday @ SpeakEZ Lounge
Sawyer Fredericks/Beth Bombara, The Pyramid Scheme
River North Jazz, The Old Goat
Robin Connell Trio (6:30 p.m.), GVSU Eberhard Center
The New Standard, Zoko 822
Tom Hagen Trio featuring Rick Reuther, Noto's, Cascade
Flatland Grip, Cedar Springs Brewing Co., Cedar Springs
GVSU Brass Quintet, Arts at Noon, Cook-DeWitt Center, Allendale
Ivan Akansiima, Mizu Sushi, Holland
Rhythm of the Night DJ, New Holland Brewing's Pub on 8th, Holland
Rachael Davis, Salt of the Earth, Fennville
Gabrial James, Gun Lake Casino, Wayland
WMU Jazz Students, The Union Cabaret & Grille, Kalamazoo
Thursday, Feb. 28
Montu/Joey Harkum Band, Founders Brewing Company
Liquid Stranger/LSDREAM/Champagne Drip/GRex/Lucii, The Intersection
Devin Dawson/Nick Wayne, Elevation below The Intersection
DaM-FunK (DJ): Grand Rapids Soul Club, The Pyramid Scheme
The Milk Carton Kids, Acoustic Cafe Series, St. Cecilia Music Center
Weezil Malone Band, One Trick Pony
August/Boy From School/Savannah Gonsoulin, Mulligan's Pub
FlyFliteGemini/DrewPhoria, Tip Top Deluxe Bar & Grill
Bronze Wolf/Nate Eizenga, video: Concerts Under The Stars, Chaffee Planetarium, Grand Rapids Public Museum
David Slivinski & Ruidi Tegethoff (4 p.m.), The Old Goat
Jim Spalink, Rockford Brewing Company, Rockford
Nate Holley, Itty Bitty Bar, Holland
The Skinny Limbs/Modern Adventure/Alex Perez, Park Theatre, Holland
Checkers Morton, Sandy Point Beach House, West Olive
Chris & Andy Frisinger, Grand Armory Brewing, Grand Haven
Kennadi Hester/The Natural Disaster, Unruly Brewing Co., Muskegon
Front & Center, Gun Lake Casino, Wayland
Jazz and Creative Institute Night, The Union Cabaret & Grille, Kalamazoo
Vincent Miller/Chris Forestieri, Old Dog Tavern, Kalamazoo
Friday, March 1
Russell Dickerson/Carly Pearce/Teddy Robb, 20 Monroe Live
Silverstiles/Stone Soup & the Broken Teeth/Stovepipe Stover, Tip Top Deluxe Bar & Grill
Fade/Talk Radio/Olivia Mainville/The United Everywhere: Local Showcase #30, The Pyramid Scheme
Fool House: 90s Dance Party, Billy's Lounge
Shoebox/Some People's Kids/Clyde Park Avenue, Mulligan's Pub
Mail Order Monsters/Free Hat, Creston Brewery
Funkle Jesse, H.O.M.E. at The B.O.B.
Nick DeKoff, BOB's Brewery, The B.O.B
Grand Rapids Symphony, "David Lockington Conducts Elgar," DeVos Performance Hall (March 1-2)
Kent Philharmonic Orchestra, St. Cecilia Music Center
Union Guns, Back Forty Saloon (March 1-2)
78 RPM/Pancho Villa's Skull/Complainer/Farseek/McWeakerton, 741
John Shea, Rendezvous Lounge @ Amway Grand Plaza Hotel
Entourage, JW Marriott
Kevin Schaffer, Garage Bar and Grill
The Moonrays, Rockford Brewing Company, Rockford
Barenaked 90s, McDuff's Bar and Grille, Wayland
Laura Thurston & Joe Henderson, Saugatuck Brewing Company, Douglas
Dale Wicks, Tripelroot, Zeeland
Jersey Pete & Java Joe/Exit 18, Itty Bitty Bar, Holland
Tony Halchack, Our Brewing, Holland
Appalachian String Band, Waverly Stone Gastropub, Holland
Jess and Jesse, New Holland Brewing's Pub on 8th, Holland
Paul Galbraith: Hope College Guitar Series, Jack H. Miller Center, Hope College, Holland
May Erlewine/Olivia Millerschin, Red House Concert Series, Tri-Cities Museum, Grand Haven
Colton Snuffer & The Dead Horsemen, Grand Armory Brewing, Grand Haven
Conscious Pilot/Delta Decalactones, Unruly Brewing, Muskegon
The Chieftans, Miller Auditorium, Kalamazoo
Ben Rector/Josie Dunne, Kalamazoo State Theatre, Kalamazoo
Kyle Jennings, Old Dog Tavern, Kalamazoo
The Outliers, The Music Factory, Battle Creek
Allie Garland, JB's Whiskey Old Style Grill, Springfield
Johnny Irion & Seth Bernard, The Livery, Benton Harbor
Saturday, March 2
Switchfoot/Colony House/Tyson Motsenbocker, 20 Monroe Live
Joe Marcinek Band, Founders Brewing Company
Crazy Babies Ozzy Rebourne/Let There Be Rock (AC-DC tribute), The Intersection
J Boog/EarthKry/Eddy Dyno, The Stache @ The Intersection
Heaters/Major Murphy/Ghost Orchard, The Pyramid Scheme
Deep In The Mitten/Sinhaven, Mulligan's Pub
The Hip Pocket, Billy's Lounge
Eazybaked/Zen Selekta/Flats Stanlie, Creston Brewery
Natchez Trace, One Trick Pony
Grand Rapids Symphony, "David Lockington Conducts Elgar," DeVos Performance Hall (March 1-2)
Lush, River City Saloon
Union Guns, Back Forty Saloon (March 1-2)
Bong Mountain/Brokedowns/Boob Sweat/Pansy, 741
Third Coast Gypsy Jazz, The Old Goat
Edye Evans Hyde Trio, JW Marriott
Entourage, Rendezvous Lounge @ Amway Grand Plaza Hotel
John Shea, Noto's, Cascade
Peat In The Creel, LowellArts House Concerts, Lowell
August, Rockford Brewing Company, Rockford
Drop 35, Rogue River Tavern, Rockford
Jesse Ray & the Carolina Catfish, Trail Point Brewing, Allendale
All In, Itty Bitty Bar, Holland
Indika (Bob Marley tribute), Park Theatre, Holland
Schrock Brothers, Waverly Stone Gastropub, Holland
Holland Doctors of Jazz, Great Legs Winery Brewery Distillery, Holland
Kyle Brown, Tripelroot, Zeeland
Mark Sala, Wicks Park Bar & Grille, Saugatuck
Wyatt & Shari Knapp, Saugatuck Brewing Company, Douglas
Tim Johnson & Co., Porto Bello, Grand Haven
Van Mason, Grand Armory Brewing, Grand Haven
Legal Rehab, Hennessy's Pub, Muskegon
Emmet Cohen Trio, The Block, Muskegon
The Legal Immigrants, Unruly Brewing Co., Muskegon
Sweet Tea Trio, Dogwood Center for Performing Arts, Fremont
Acoustic Shenanigans, McDuff's Bar and Grille, Wayland
Michael Powell Open Jam: Fretboard Festival After Party, Final Gravity Brewing Company, Kalamazoo
All American Funk Parade, Back Room @ Bell's Eccentric Cafe, Kalamazoo
Jojo Stella, The Union Cabaret & Grille, Kalamazoo
Sounds Familiar, Ridge Cider Co., Grant
Sweet Tea Trio, Dogwood Center for Performing Arts, Fremont
Delilah DeWylde, The Mitten Bar, Ludington
Magic Dick & Shun Ng, Acorn Theater, Three Oaks
Jack & The Bear, The Livery, Benton Harbor
Sunday, March 3
Mike Frost/Mike Hyde (10 a.m.), JW Marriott
River North Jazz (11 a.m.), The Old Goat
River Rogues Jazz Band (2 p.m.), Harmony Hall
Grand Rapids Jazz Orchestra (5:30 p.m.), Founders Brewing Company
Randy Marsh & Friends (7 p.m.), SpeakEZ Lounge
Sex Wolves From Planet Death/Future Skeletons/The Danger Code/Ziggy Sparks: (Share The Light cancer fundraiser), Tip Top Deluxe Bar & Grill
Jen Sygit/Michael Riley: Songteller Sessions, Creston Brewery
Mary Scanlan/Jenna Anderson/Leslie VanBecker/Alicia Eppinga: Castalia Quartet, "Celebrating Women Composers," Sunday Classical Series, Grand Rapids Art Museum
Adam Clark & Eunbyol Ko, pianists, Jack H. Miller Center, Hope College
Kaitlin Rose Band, Salt of the Earth, Fennville
The Soul Syndicate, Gun Lake Casino, Wayland
ON THE HORIZON
Monday, March 4
In The Blue/Travis Swanson Trio, Long Road Distillers
John Shea Trio, Rockwell Republic
Tuesday, March 5
Gibbz/Hizen/Cobrayama, The Mint @ The Intersection
Bear-A-Tones/Jalapeno Honey, Tip Top Deluxe Bar & Grill
John Shea Trio, Rockwell Republic
Gary McCoury & The Beer City Saxes, Kretschmer Hall, Aquinas College
The New Standard, The Grand Oyster Bar, Grand Haven
Devon Yeider, The Union Cabaret & Grille, Kalamazoo
The Travelin' McCourys & Jeff Austin Band, The Livery, Benton Harbor
Wednesday, March 6
Brother Elsey/Jack Droppers & the Best Intentions, Local Spins Wednesday @ SpeakEZ Lounge
Nothing More/Of Mice & Men/Badflower/Palisades, 20 Monroe Live
Sarah Borges and the Broken Singles/John Merchant, Tip Top Deluxe Bar & Grill
Randy Johnson, Zoko 822
River North Jazz, The Old Goat
Tom Hagen Trio featuring Rick Reuther, Noto's, Cascade
Ivan Akansiima, Mizu Sushi, Holland
WMU Jazz Students, The Union Cabaret & Grille, Kalamazoo
Thursday, March 7
Consider The Source/Biomassive/Soul Patch, The Stache @ The Intersection
Moneybagg Yo, The Intersection
Hayley Jane & The Primates, Founders Brewing Company
The Benny Green Trio & Veronica Swift, Spectacular Jazz Series, St. Cecilia Music Center
Nicholas James, One Trick Pony
Damsell and Distress/Alien Dogs/Future Misters, Mulligan's Pub
Disturbed/Three Days Grace, Van Andel Arena
David Slivinski & Ruidi Tegethoff (4 p.m.), The Old Goat
JMM Jazz, Noto's, Cascade
Andy Frisinger, Grand Armory Brewing, Grand Haven
Hope College Jazz Faculty, Sandy Point Beach House, West Olive
Keith Ebersole, The Union Cabaret & Grille, Kalamazoo
Friday, March 8
Random Rab/Blue Tech/Pause/Jakewalker, The Stache @ The Intersection
LVRS/Crooked Spires/Tanner J. Burns, Tip Top Deluxe Bar & Grill
Elijah Russ, Garage Bar and Grill
Gimmick/Troublesome/ColdBrew, Mulligan's Pub
Asamu Johnson & the Associates of the Blues, Billy's Lounge
Drew Behringer, BOB's Brewery, The B.O.B
Three's A Crowd, Bobarino's Pizzeria, The B.O.B.
The Quirk/When Particles Collide/Bike Tuff/Ugly Flannel, 741
Grand Rapids Symphony, "Pirates of the Caribbean: Curse of the Black Pearl," DeVos Performance Hall (March 8-10)
John Shea, JW Marriott
Mary Rademacher Reed, Rendezvous @ Amway Grand Plaza
Toby Bresnahan, Bier Distillery, Belmont
One Night, Many Voices, Saugatuck Center for the Arts, Saugatuck
Dave & Connie D, Saugatuck Brewing Company, Douglas
Chunk Of Funk, Itty Bitty Bar, Holland
Delilah DeWylde, Hops At 84 East, Holland
Perren/Lane Ellens Band, Park Theatre, Holland
Joe Holt, Our Brewing, Holland
Cheap Dates, New Holland Brewing's Pub on 8th, Holland
Nicholas James Thomasma, Tripelroot, Zeeland
Tony Reynolds, Porto Bello, Grand Haven
Alice Peacock, Seven Steps Up, Spring Lake
Overnight Hero, The Alley Door Club, Frauenthal Center, Muskegon
JMM Jazz, 18th Amendment Spirits Co., Muskegon
Runa, Dogwood Center for Performing Arts, Fremont
Static Of A Stranger, Final Gravity Brewing Company, Kalamazoo
The Legendary Trainhoppers/James and the Drifters, Back Room @ Bell's Eccentric Cafe, Kalamazoo
Modern Adventures/Damsel and Distress/Steel Giant/Capt. Cat, Shakespeare's Pub, Kalamazoo
American Bombshell/Static Fly/Nova Blast/Volume 11, The Music Factory, Battle Creek
Allie Garland, JB's Whiskey Old Style Grill, Springfield
Hayes Griffin & Nate Roberts: Foundry Hall Presents, Black River Tavern, South Haven
Feel Good, Czar's 505, St. Joseph
The Ragbirds, The Livery, Benton Harbor
Saturday, March 9
KISS, Van Andel Arena
Vince Staples/JPEG Mafia/Katori Walker, 20 Monroe Live
Mega 80s, The Intersection
Local H/Valentiger/Slumlord Radio, The Stache @ The Intersection
Funtcase/Dogma/Sleepless, Elevation @ The Intersection
The Crystal Method, Founders Brewing Co.
Serita's Black Rose, One Trick Pony
Ape Not Kill Ape/Castle Black/Bear Bones, Mulligan's Pub
Jesse Ray & the Carolina Catfish/Pope Paul & the Illegals, Tip Top Deluxe Bar & Grill
Feel Good, H.O.M.E. at The B.O.B.
Grand Rapids Symphony, "Pirates of the Caribbean: Curse of the Black Pearl," DeVos Performance Hall (March 8-10)
David Moliari: Grand River Folk Arts Society, Wealthy Theatre Annex
Refurbished, Flanagan's Irish Pub
Derek Winter Band, Back Forty Saloon
UTO/The Von Werewolves/NED, 741
Third Coast Gypsy Jazz, The Old Goat
Neil Gordon Trio, JW Marriott
Mary Rademacher Reed, Rendezvous @ Amway Grand Plaza Hotel
John Shea, Noto's, Cascade
Nate Dill, Bier Distillery, Belmont
The Adams Family, LowellArts House Concerts, Lowell
May Erlewine, Rockford Brewing Company, Rockford
Plain Jayne, Rogue River Tavern, Rockford
Project 90, Itty Bitty Bar, Holland
The Fortunate Sons (Credence Clearwater Revival tribute), Park Theatre, Holland
Syd Burham, Waverly Stone Gastropub, Holland
Lynn Callihan, Great Legs Winery Brewery Distillery, Holland
Carter Lezman, Tripelroot, Zeeland
Astro Jackson, Wicks Park Bar & Grille, Saugatuck
Delilah DeWylde, Grand Armory Brewing, Grand Haven
JMM Jazz, Porto Bello, Grand Haven
Dan Navarro, Seven Steps Up, Spring Lake
Ricky Hill, Pigeon Hill Brewing Company, Muskegon
The Tillers, Bell's Eccentric Cafe, Kalamazoo
Kalamazoo Symphony, "Mahler's 5th," Miller Auditorium, Kalamazoo
Hail Your Highness/Reason Define/Fire! It's Sirius/Foxfollow, Shakespeare's Lower Level, Kalamazoo
Rollin' Zen/Joint Operation/Static Apparatus, Papa Pete's, Kalamazoo
Lonestar, Little River Casino, Manistee
Sunday, March 10
The Expendables/Ballyhoo!/Kash'd Out, The Stache @ The Intersection
TobyMac/Jeremy Camp/Jordan Feliz/Ryan Stevenson/We Are Messengers/Aaron Cole, Van Andel Arena
Randy Marsh & Friends (7 p.m.), SpeakEZ Lounge
The Leftovers/Sam Kenny & Hypnotoad, Tip Top Deluxe Bar & Grill
Grand Rapids Symphony, "Pirates of the Caribbean: Curse of the Black Pearl," DeVos Performance Hall (March 8-10)
Gabriel Bolkosky/Derek Snyder/Gerald Torres/ErinVaughn/Tad Weed: The Oblivion Project, "Tango Nuevo: The Music of Astor Piazzola," Sunday Classical Series, Grand Rapids Art Museum
Mark Lavengood Band, Sunday Afternoon Live, Kent District Library, Cascade Branch
River North Jazz (11 a.m.), The Old Goat
Greg Miller (10 a.m.), Sunday Brunch, JW Marriott
Wayne Weng, Hempy Keyboard Series, Saugatuck Center for the Arts, Saugatuck
Diane Penning/Julie Sooy/Jennifer Wolfe: Faculty Recital, Jack H. Miller Center for Musical Arts, Hope College, Holland
Charlie Jordan Trio, Waverly Stone Gastropub, Holland
GOTAK: Grand Haven High School Fiddle Group, Sunday Afternoon Concert Series, Loutit District Library, Grand Haven
Wayne Weng, Hempy Keyboard Series, Saugatuck Center for the Arts, Saugatuck
The Springtails, Salt of the Earth, Fennville
Kalamazoo Valley Blues Association Fundraiser (rescheduled from Dec. 9), Old Dog Tavern, Kalamazoo
Copyright 2019, Spins on Music LLC