Railroad Earth & Twiddle get things started, with the Shoreline Jazz Fest, Conrad Shock, Emma Loo & Sam, Holler Fest and a new Quinn & Tuite's concert series in the mix.
THE BIG LIST: Aug. 21-27
For an expanded list of this week's shows at more than 160 West Michigan venues, check out The REALLY Big List at Local Spins. Have concert listings you think deserve to be spotlighted? Email date, time, ticket prices, location and details to liz@localspins.com.
Support our coverage of
West Michigan's music scene
RAILROAD EARTH, TWIDDLE
When: 6:15 p.m. Monday
Tickets: $43 ($41 members)
Where: Frederik Meijer Gardens & Sculpture Park, Grand Rapids Township
Railroad Earth is one of those engaging, rootsy outfits with a loyal, diehard following. With a mix of Americana and bluegrass, the New Jersey jam band has become a festival favorite since busting out on the scene back in 2001 or so. Meijer Gardens expects strong walk-up sales for the last remaining tickets today, so it's best not to tarry if you plan to attend.
Originally, .moe was slated to open for Railroad Earth on tour, but had to pull out due to health issues involving its frontman. Instead, Vermont's Twiddle will bring its jam-band vibe to Meijer Gardens to open the concert. (Side Note: Kalamazoo's Greensky Bluegrass is joining Railroad Earth on a few other dates on this U.S .tour.)
LOCAL SPINS WEDNESDAY:
CONRAD SHOCK + THE NOISE
When: 8 p.m. Wednesday
Admission: Free
Where: SpeakEZ Lounge, Grand Rapids
Ever since Local Spins awarded this rock band its emerging artist of the year award back in February, we've wanted to get them on board for Local Spins Wednesdays. That time is now. Conrad Shock + The Noise has quickly cultivated an adoring fan base for its soulful and bluesy rock, music that also boasts a fair amount of genre-bending and genre-melding. Frontman John Schaak is unique in his approach and will certainly take advantage of SpeakEZ's intimate confines.
As always, there will be Michigan beer specials on tap and free parking kitty-corner from SpeakEZ in the lot off Monroe Avenue NW. Local Spins Wednesdays are presented by SpeakEZ Lounge, Glave Business Solutions, WYCE and of course, Local Spins. (Conrad Shock follows this on Saturday by playing Rockford Brewing in Rockford, along with The Zannies. That show starts at 9:30 p.m. Saturday.)
SAMANTHA FISH, RIO
When: 8 p.m. Wednesday
Tickets: $13 advance, $15 day of show
Where: The Pyramid Scheme, Grand Rapids
Kansas City blues and roots rock guitarist and singer Samantha Fish's latest album is titled "Chills & Fever," reflecting perhaps the sort of reaction her music can have on fans. The 28-year-old first made a splash back in 2009, later winning the "best new artist debut" at the 2012 Blues Music Awards in Memphis. She brings her Midwest tour to Grand Rapids, with local artist Red Rio opening the show (featuring Alexis Brook on lead vocals/guitar, Luke Rockhold on drums, Jefferson Rinck on bass and Ryan Kaiserlian on acoustic/harmony vocals).
Get more details online at pyramidschemebar.com. (Red Rio also performs at 8 p.m. Thursday at Long Road Distillers in Grand Rapids.)
HEART AND SOUL
When: 7 p.m. Thursday
Tickets: $20 in advance; $25 at the door
Where: Wealthy Theatre, 1130 Wealthy St. SE
A benefit for the nonprofit Family Outreach Center, Heart and Soul is an evening of music, poetry and dance. FOC, with two offices in Grand Rapids, aims to build families by offering treatment and prevention services for people with mental illness and substance use disorders. Doors open at 5:45 p.m. for a social hour prior to the program's commencement and door prizes also will be awarded. Find tickets online here.
The program is an extensive one for the evening, with performances by Frederic and Ronza, Ephraim Hinton, Gabriella De la Vega and Evie Stormzand Dzomba, plus Kyd Kane poetry, dancers from the Expressions Dance Academy and more. Nick LaFave from WZZM channel 13 will emcee.
DAVID BROMBERG
When: 8 p.m. Thursday
Tickets: $35
Where: Bell's Brewery Eccentric Café, Kalamazoo
The word "legendary" gets thrown around a lot, but David Bromberg earns that description deservedly as "the godfather of Americana" music and "co-inventor" of newgrass. The 71-year-old Philly native is as funny as he is eclectic, churning out a blend of folk, bluegrass, blues, jazz, country and rock. The guitarist has released numerous solo albums over the years and appeared as a guest on recordings of dozens of other artists, including John Prine, Willie Nelson, Richie Haven, Rory Block, Bob Dylan and many others.
Get tickets online at bellsbeer.com.
SHORELINE JAZZ FESTIVAL:
ALEXANDER ZONJIC, BONEY JAMES
PEABO BRYSAN, JEFF LORBER
When: Thursday-Saturday
Tickets: Free-$60
Where: Heritage Landing, Muskegon
This annual treat along the water starts at 7:30 p.m. Thursday at The Block with a performance featuring Alexander Zonjic, who organizes this festival, the fourth annual. Friday's free Jazz In The Park performances begin at 5 p.m.; Saturday and Sunday both begin at 1 p.m. at Heritage Landing for $35 per day (bring your own lawn chair) or $60 (preferred seating). Jazz and R&B stars on tap this year include Boney James, Peabo Bryson, Gerald Albright, Jeff Lorber and more.
A Saturday night after-party jam at the Holiday Inn is another $25. Grand Rapids' Organissimo performs at 1 p.m. Saturday. Get more details online here.
LOCAL SHOWCASE #17:
EMMA LOO AND SAM, TWIN FLAME
78 REVOLUTIONS PER MINUTE, REGGIE
When: 8 p.m. Friday
Tickets: $7 advance, $10 day of show
Where: The Pyramid Scheme, 68 Commerce Ave. SW, Grand Rapids
The Pyramid Scheme's Local Showcase series has provided area bands with terrific opportunities to expose audiences to their music – and we're talking a truly broad range of music. Local Showcase No. 17 is no exception, with the inventive, quirky and entertaining rock of Emma Loo & Sam plus Twin Flame, 78 Revolutions Per Minute and Reggie.
This is a 21-and-older show; find tickets online here.
SHOOK TWINS
When: 8 p.m. Friday
Tickets: $20-$30
Where: Seven Steps Up, Spring Lake
Idaho-bred and Oregon-based indie-folk-pop act Shook Twins features identical twin sisters Katelyn and Laurie, accompanied by guitarist Niko Slice, drummer Barra Brown and bassist Josh Simon. The group not surprisingly boasts amazing sibling harmonies "creating a unique and eccentric blend of folk, roots, groove and soul" that portends a special evening for the Pin Drop Concert series in this vibrant listening room.
Get tickets and details online at pindropconcerts.com.
BREAKAWAY MUSIC FESTIVAL:
TRAVIS SCOTT, ZEDD, R.L. GRIME
JON BELLION, WAKA FLOCKA FLAME
When: 2-11 p.m. Friday & Saturday
Tickets: $40 one day; $80 two days; $140 VIP
Where: Belknap Park, Grand Rapids
After starting in Columbus, Ohio, in 2013, the Breakaway Music Festival for the first time will set up in Grand Rapids with hip hop and EDM performances by Travis Scott, Zedd, R.L. Grime, Jon Bellion, Blackbear, Waka Flocka Flame, Bro Safari, 3Lau and more. It's the first music fest to be held in Belknap Park, which does create some different challenges for showgoers. There is no parking on the site, so organizers are encouraging folks to use a variety of options to attend, everything from "taking public transportation to rideshare companies, biking and walking from downtown." There is also a link to transportation options for shared taxis and carpooling via myfanzone.com.
Friday's lineup features Scott, R.L. Grime, 24 HRS, Bro Safari, Crankdat, DJ Whoo Kid, Goldlink, Waka Flocka Flame, Crowd Cntrl, Cookn and DJ Jay Vee. On Saturday, it's Zedd, Jon Bellion, 3Lau, Blackbear, Cheat Codes, Super Duper Kyle, Quinn XCII, Two Friends, Attak, DJ AB and DJ Jay Vee. More info available at breakawaymichigan.com.
Also, on Friday night, The Intersection in Grand Rapids hosts a special after-party starring Waka Flocka Flame, with doors opening at 10 p.m. Tickets are $10 advance, $15 day of show (with a Breakaway wristband) or $20 day of show (without a Breakaway wristband). Get info about this at sectionlive.com. On Saturday, 3Lau headlines The Intersection after-party (with Justin Caruso, Attak and Jekyll & Hyde); same admission price as the Friday night bash.
HOLLER FEST
When: Friday-Sunday
Tickets: $60 weekend adults
$30 weekend teens
$50 weekend seniors
Free children 12 & younger
$10-$30 daily
Where: Frog Holler Farm, Brooklyn, Mich.
The 11th year of this home-grown festival on an organic vegetable farm in mid-Michigan boasts a huge lineup of regional artists, making it a perfect, family-friendly event to close out the summer before school fires up for most students.
This year's Holler Fest performers include Breathe Owl Breathe, The Whiskey Charmers, Appleseed Collective, Cold Tone Harvest, Gifts or Creatures, Barbarossa Brothers, Jack and the Bear, Seth Bernard, Ricky Olmos, Alex Mendenall, Escaping Pavement and many others. The unique festival runs from Friday through Sunday afternoon. Gates open at 3 p.m. on Friday. Get the full lineup and more at hollerfest.com and come back to Local Spins later this week for a story about this engaging event.
BEER CITY BIKE FEST:
HANNAH LAINE, JESSE RAY & THE CAROLINA CATFISH
THE HOPLITES, BIKE TUFF
LES CREATIF, LADY ACE BOOGIE, CABILDO
When: Noon-10 p.m. Saturday (music at 5 p.m.)
Admission: Free
Where: The Spoke Folks, 221 Logan St. SW, Grand Rapids
Music is part of this day-long celebration of the wheeled life.
Beer City Bike Fest 2017 boasts a parade for children and their decorated bicycles, activities under the tent and, wow!, races. For the grown-ups, beverage sponsors include Brewery Vivant, Creston Brewery and Vander Mill Ciders. Music starts at 5 p.m. with performances by Cabildo, Hannah Laine, Les Creatif, Jesse Ray & The Carolina Catfish, The Hoplites, Lady Ace Boogie and Bike Tuff.
The goal is increase and sustain bicycle ridership in West Michigan.
GRAND GET ALONG:
HEY MARCO!
LIPSTICK JODI
KJ & THE GOOD TIME FAMILY BAND
When: 9 p.m. Saturday
Admission: Free
Where: Quinn & Tuite's Irish Pub, 1535 Plainfield Ave. NE, Grand Rapids
BlueSpark Music is launching a new local concert series at Quinn & Tuite's and they're kicking it off this weekend with a real bang: the soulful pop/rock of the Hey Marco! ensemble, the garage rock of Lipstick Jodi (which is about to release a new album) and the "funk-punk" of KJ & The Good Time Family Band.
As Roz Clayton of BlueSpark puts it, "We are so fortunate to have three stellar bands" in this lineup. Get more details online here.
RUSTED ROOT
MELOPHOBIX
When: 8 p.m. Sunday
Tickets: $30 advance, $35 day of show
Where: Bell's Brewery Beer Garden, Kalamazoo
Pittsburgh's Rusted Root – led by Michael Glabicki – released its first album 25 years ago, releasing six more albums and selling millions of records along the way. As critically acclaimed as its world beat-infused roots rock recordings have been, the group has really made its reputation with its engaging live shows, which should make Sunday night's Beer Garden show one of the highlights of the week.
Better yet, Grand Rapids rock/funk/reggae band Melophobix – fresh off of winning last weekend's Walk the Beat band competition in Grand Haven – will open Sunday night's show. Details online at bellsbeer.com.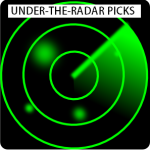 UNDER-THE-RADAR PICKS
Amy Andrews and Taylor Taylor playing the Tuesday Evening Music Club series at Frederik Meijer Gardens & Sculpture Park in Grand Rapids Township, 7 p.m. Tuesday, free to Meijer Gardens members; $12 adults; $9 seniors; children $4 to $9 – The next-to-last show in this popular regional music series spotlights a pair of talented Michigan singers.
Bill Kirchen playing the open-mic night at Holland's Park Theatre, 248 S. River Ave. in Holland, 8 p.m. Tuesday, name your own price – After playing a house concert in Rockford on Sunday, highly acclaimed rock, rockabilly and honky-tonk guitarist Bill Kirchen swings over to Park Theatre for this open-mic "pre show" aimed at raising money for the theater's restoration projects – hence the "name your own ticket price," aka donation. Catch the "Titan of the Telecaster" on a special night.
Big Boss Band playing Garage Bar & Grill's Block Party on Ottawa Avenue NW in Grand Rapids, 7-10 p.m. Wednesday, $3 – Some community concert series have wrapped up, but there's still outdoor fun happening outside the Garage Bar with blues courtesy of Big Boss Band this week.
Big Dudee Roo, "Relax At Rosa," Rosa Parks Circle, noon Thursday, free — Oh, just go ahead and put this weekly meeting with music, games, and food trucks in your Google calendar. On stage this week is grunge-folk-rock outfit Big Dudee Roo.
Five for Fighting with String Quartet playing Meijer Gardens in Grand Rapids Township, 7 p.m. Thursday, sold out – The next-to-last concert in Meijer Gardens' summer series features the return of Five for Fighting (accompanied by a string quartet), with Marie Miller opening the show. John Ondrasik of Los Angeles is Five For Fighting, the name being a hockey reference. More details online at meijergardens.org.
Glassfield, The New Trust, Darkly and Black Dunes playing the Wealthy Theatre Annex (Community Center), 1110 Wealthy St. SE, at 8 p.m. Thursday, $5 – As the promotion proclaims: "A night of killer tunes, four bands for cheap." Three of the acts – Glassfield, Darkly and Black Dunes – are from Grand Rapids; The New Trust is from California. Details here.
A Boogie Wit Da Hoodie playing The Intersection in Grand Rapids, 8 p.m. Thursday, $20 first 200, $25 advance, $30 day of show – New York rapper and record producer A Boogie Wit Da Hoodie brings his North American tour to Grand Rapids, playing this all-ages show at The Intersection. Doors open at 7 p.m.
Nordy playing an album-release show at 8:30 p.m. Thursday at Rockford Brewing in Rockford, free – Grand Rapids singer-songwriter Nordy, aka Matt Noordhoff, who has a new album and will be officially releasing it Thursday at Rockford Brewing. And tune in to Local Spins Live on News Talk 1340 AM at 12:06 p.m. Wednesday when he'll be the special in-studio guest.
Jane Lee Hooker playing Founders Brewing in Grand Rapids, 9:30 p.m. Thursday, free – New York's Jane Lee Hooker "is not a traditional blues band" or so the promotion goes. Indeed this five-piece female band boasts double lead guitars and musicians who "infuse the grit and attitude of their hometown into the blues." Chicago rock band Black Actress opens the show. (Founders follows this on Saturday with Oregon "xylosynth-driven psychedelic hip hop/live electronic" act Galaxe, with Alexander Lynch and Brain Transplants, $5.)
The Deer and Wire in the Wood playing Tip Top Deluxe Bar & Grill in Grand Rapids, 9 p.m. Friday, $10 – Described as "transcendental Texas folk and stargaze surf-western," The Deer boast "psychotropic soundscapes and tranquil, vivid dream-pop." Tip Top follows this at 9 p.m. Saturday with The My Ways and Call Me Bronco, $10, and at 3 p.m. Sunday by Justin "Stovepipe" Stover with Carmel Liburdi and People From Places, $5.
The Soul Syndicate playing Billy's Lounge in Grand Rapids at 9:30 p.m. Saturday, $5 – To say that this is one of the most popular "regulars" at Billy's Lounge might be an understatement. Brace yourself for a night of dancing to the vintage soul/R&B of The Soul Syndicate.
Ape Not Kill Ape playing Rocky's Bar & Grill in Grand Rapids, 10 p.m. Saturday, free – Grand Rapids' post-rock band Ape Not Kill Ape recently recorded a new album and unleashes its songs at Rocky's along with Daniken, Sojii and Chiv.
---
ON THE HORIZON
Aug. 28
Brad Fritcher's Moods, Jazz & Gin Mondays, Long Road Distillers
Blackgrass Gospel/Jason Dawdy/Saint Christopher, Tip Top Deluxe Bar & Grill
John Shea, Rockwell Republic
Mark Lavengood, Samaritas Senior Living (free but tickets required)
Bassbin: Gettoblaster, Billy's Lounge
Lew Russ, Jack's Waterfront Bistro, Spring Lake
Jazz Jam, What Not Inn, Fennville
Sean Copenhaver, Gun Lake Casino, Wayland
Dan Willenberg Trio, The Union Cabaret & Grille, Kalamazoo
Aug. 29
SZA/Smino/Ravyn Lenae, The Intersection
Big Sandy and His Fly Right Boys, Tip Top Deluxe
Ralston & Friends, Tuesday Evening Music Club, Frederick Meijer Gardens & Sculpture Park Amphitheater
POPTueK, Billy's Lounge
Take Three Jazz Ensemble, The Grand Theatre, Grand Haven
Marquita Bernard, Gun Lake Casino, Wayland
Aug. 30
The Suburbans, Local Spins Wednesday @ SpeakEZ Lounge
Pierre Bensusan, Harris Building
Joe Laureano, Blue Water Grill
Tom Hagen Trio Featuring Rick Reuther, Noto's
Silent Disco/Cofresi/Flats Stanlie/Dean Martian/Flybread Power/Nayytive, 20 Monroe Live
FUEGO, Billy's Lounge
Mark Lavengood, Cedar Springs Brewing Co., Cedar Springs
Nora Jane Struthers & Korby Lenker, Seven Steps Up, Spring Lake
Don Middlebrook, Jack's Waterfront Bistro + Bar, Spring Lake
JMM, Black Sheep Baa & Grill, Holland
Tony & Wally, Sandy Point Beach House, West Olive
Marquita & Brandon, Gun Lake Casino, Wayland
Emily Leshman, Arcadia Ales, Kalamazoo
Blue Veins Blues Jam, Shakespeare's Pub Lowel Level, Kalamazoo
Jazz Mix Night, The Union Cabaret & Grille, Kalamazoo
Terry Lower & Friends, Clara's On The River, Battle Creek
The Real Ingredients, Beards Brewing, Petoskey
Aug. 31
Keller Williams, Park Theatre, Holland
Juan Daniel Castro Quintet, "Relax At Rosa," Rosa Parks Circle
Sons Of F.U.N.K., Founders Brewing Co.
Kane Brown: Rock The Lot, The Intersection
Chris DuPont, Long Road Distillers
Live Band Karaoke, H.O.M.E. At The B.O.B.
Steffan Copenhaver, Blue Water Grill
Prism Dance Night, Grand Rapids Pride Center, 20 Monroe Live
Throwback Thursday, Billy's Lounge
American Zombie Inquisition/Love Co./Maggie May, Mulligan's Pub
Refurbished, Bostwick Lake Inn, Rockford
Jim Spalink, Rockford Brewing Co., Rockford
Dusty Chaps & the City Slickers, The Grand Lady Riverboat, Jenison
Kari Lynch, Coppercraft Distillery, Holland
Andy Frisinger & Chris Wiser, Grand Armory Brewing, Grand Haven
Two Dudes In Flip Flops, Jack's Waterfront Bistro + Bar, Spring Lake
Westlan Brothers/Great Scott, Gun Lake Casino, Wayland
Western Michigan University School Of Music, The Union Cabaret & Grille, Kalamazoo
Trifocal, Bell's Eccentric Cafe, Kalamazoo
Terry Lower & Friends, Clara's On The River, Battle Creek
ODPC Hammered Dulcimer Jam, Bob's Barn Jamboree, Lake Odessa
Ghost City Searchlight, Dark Horse Brewing, Marshall
David Baerwald Band, Acorn Theater, Three Oaks
Four Wheel Drive, Riverfront Concert Series, Riverfront Park, South Haven
Sept. 1
UB40, Frederik Meijer Gardens & Sculpture Park Amphitheater
Boy Band Revue, 20 Monroe Live
Magic Beans, The Stache inside The Intersection
Exposure Therapy/Luxury Flux/Red Robe, Mulligan's Pub
Three's A Crowd, H.O.M.E. At The B.O.B.
Sonimatic, Potter's Log Cabin Bar
131 Band, Woody's Press Box, Wyoming
Bass Monkey + Decades, Billy's Lounge
Left Paul Trio, Grand Haven Brew House, Grand Haven
Trixy Tang, Wick's Park, Saugatuck
Steven Gilpin, Virtue Cider, Fennville
Lowend Theory, Itty Bitty Bar, Holland
Alex Mays Band/Drop 35, Jack's Waterfront Bistro + Bar, Spring Lake
Skylar Mayton, Vander Mill Cider, Spring Lake
Stan Mroz/Kielbasa Kings/Duane Malinowski/Steve Meisner, Muskegon Polish Festival, Hackley Park, Muskegon (Sept. 1-2)
Chris Kushman, McDuff's Bar & Grille, Wayland
Jake Stevens/Sushi Roll, Gun Lake Casino, Wayland
Gavin DeGraw, Firekeepers Casino, Battle Creek
Janet Gardner (of Vixen)/Fallen/SiBuS, The Music Factory, Battle Creek
Raekwon Of The Wu Tang Clan, Bell's Eccentric Cafe Beer Garden, Kalamazoo
ArtHop: Double Strung, Kalamazoo Valley Museum, Kalamazoo
The Wall Theatrical Extravaganza (Pink Floyd 50th anniversary), Silver Creek Event Center, Four Winds Casino, New Buffalo
The Crane Wives, The Livery, Benton Harbor
The Steve Sandner Trio, Beards Brewing, Petoskey
Sept. 2
Kevin Morby/Shannon Lay, The Pyramid Scheme
Joe Marcinek Band/Ike Stubblefield, Founders Brewing Co.
CP2, H.O.M.E. At The B.O.B.
Kari Holmes, Back Forty Saloon
Palomino Blonde, Potter's Log Cabin Bar
Borrowed Time, Woody's Press Box, Wyoming
The Carl Webb Band, Billy's Lounge
Lazy Genius/Hollywood Makeout/Carl, Mulligan's Pub
Alistair Beerens, Thornapple Brewing Co.
All In, Itty Bitty Bar, Holland
Trixy Tang, Cove Party, Saugatuck
One Love Reggae Band, Sandy Point Beach House, West Olive
Mr. Whooha, Grand Haven Brew House, Grand Haven
Marquita Bernard, Jack's Waterfront Bistro + Bar, Spring Lake
Plain Jane Glory, Hennessy's Irish Pub, Muskegon
Dave Burel, Pigeon Hill Brewing Company, Muskegon
Tony Blazonczyk/Steve Meisner/Ampol Aires/Box On, Muskegon Polish Festival, Hackley Park, Muskegon (Sept. 1-2)
Sushi Roll/John Sanger, Gun Lake Casino, WaylandGun Lake Casino, Wayland
George Clinton & The Parliament Funkadelic, Bell's Eccentric Cafe Beer Garden, Kalamazoo
INTERnational/Junkyard Horse/Crooked Heart/Thesaurus RX, Louie's, Kalamazoo
A Killer's Confession (Wayland of Mushroomhead)/Blacklite District/Kilbury Unit/The Fury/Dirty Caucasian Bastard, The Music Factory, Battle Creek
Popcult Party/Top Secret Band, Round Barn, New Buffalo
My Girl, My Whiskey & Me, The Livery, Benton Harbor
Max Dralle, Beards Brewing, Petoskey
Sept. 3
U2, Ford Field, Detroit
River Rogues Dixieland Jazz Band, Harmony Hall, Grand Rapids
Jake Stevens, Bostwick Lake Inn, Rockford
Lew Russ, Jack's Waterfront Bistro + Bar, Spring Lake
Westlan Brothers/P.S. Dump Your Boyfriend, Gun Lake Casino, Wayland
George Clinton and Parliament Funkadelic, Bell's Beer Garden, Kalamazoo
Jazz Time, Arcadia Ales, Kalamazoo
Slim Gypsy Baggage, Round Barn, New Buffalo
Five Finger Death Punch/Pop Evil, Soaring Eagle Casino, Mt. Pleasant
Copyright 2017, Spins on Music LLC