The week starts with the West Michigan Labor Fest and also features a special Courtyard Concerts show with Leftover Salmon, plus The Real Ingredients, AB, Skinny Limbs, Winnow, Trixy Tang and more.
THE BIG LIST: Sept. 2-8
Be sure to check the "Big List of Michigan Music Festivals," because we update it frequently. For a complete list of free outdoor summer concerts, browse the "Free Summer Community Concerts" page at Local Spins. For concerts at commercial and nonprofit venues, see "Summer Concert Series @ Venues."
Support our coverage of
West Michigan's music scene
View an expanded list of upcoming shows at West Michigan venues at The REALLY Big List at Local Spins.
Have concert listings you think deserve to be spotlighted? Email date, time, ticket prices, location and details to liz@localspins.com.
MONDAY
WEST MICHIGAN LABOR FEST
When: 11 a.m.-5 p.m.
Admission: Free
Where: Ah-Nab-Awen Park, Grand Rapids
This annual Labor Day event celebrates West Michigan's work force with a host of attractions, including plenty of live music: Rochelle & The Spoilers, Mustang Band, Mick Lane, Krystal Kleer and the Steve Talaga Quartet.
In addition, there are kids' games, food vendors, a beer tent, local arts and crafts, labor exhibits, an "American Made" car and motorcycle show and free admission to the Gerald R. Ford Presidential Museum. Get more info online here.
WEDNESDAY
MANDOLIN ORANGE
When: 7 p.m. Wednesday
Tickets: $42 ($40 members)
Where: Frederik Meijer Gardens & Sculpture Park, Grand Rapids Township
North Carolina folk/Americana duo Mandolin Orange – Andrew Marlin and Emily Frantz – make their Meijer Gardens as part of a tour behind their latest album, "Tides of a Teardrop," playing Grand Rapids on their way to play the prestigious Ryman Auditorium in Nashville.
Bonny Light Horseman will open the show. Details at meijergardens.org.
LOCAL SPINS WEDNESDAY:
THE REAL INGREDIENTS
When: 8 p.m. Wednesday
Admission: Free
Where: SpeakEZ Lounge, Grand Rapids
As part of Local Spins' initiative to spotlight bands from other parts of the state, Local Spins Wednesdays presents the debut of the Petoskey-area band The Real Ingredients, which recently released a compelling full-length album ranging from folky to rocky to funky. The band also plays H.O.M.E inside The B.O.B. on Friday, B.O.B.'s Brewery on Saturday and Creston Brewery on Sunday.
'
Local Spins Wednesdays are presented by Local Spins, SpeakEZ Lounge, North Coast Guitar Company and WYCE, with Michigan beer specials on tap and free parking in the city lot kitty-corner (to the south) off Monroe Avenue NW or the Sixth Street Park lot to the north.
FRIDAY
EXHIBIT A:
ADRIAN BUTLER (AB)
LADY ACE BOOGIE
TEKH TOGO, REBEL KUZCO
When: 7 p.m. Friday
Admission: Free (21 and older)
Where: Zoko 822, 822 Ottawa Ave. NW, Grand Rapids
This is billed as a dance party, fashion show and festival, not to mention a Zoko Parking Lot Takeover, for those 21-and-older. AB, aka Adrian Butler, hosts the outdoor bash which will feature performances by Lady Ace Boogie, Tekh Togo, Rebel Kuzco, The SEVENth, St. James, DJ Gobs and, of course, AB, with a runway show and more.
Get more details online here. VIP tickets are available.
THE AVETT BROTHERS
When: 8 p.m. Friday
Tickets: $47-$57
Where: Van Andel Arena, Grand Rapids
The Avett Brothers have long been known for compelling and attention-getting live shows, and bring the U.S. tour back to Grand Rapids.
The folk-rock faves from North Carolina will release a new studio album, "Closer Than Together," in October. The band released a new country-hued single, "High Steppin'," in June. Get details online at vanandelarena.com.
THE SKINNY LIMBS EP-RELEASE
LELAND BLUE, VISK MONO
When: 8 p.m. Friday
Tickets: $10 advance, $12 day of show
Where: The Pyramid Scheme, Grand Rapids
The Skinny Limbs describe the band's sound as "indie-rock from the fresh West Coast" and it certainly has a lakeshore vibe. The new EP is titled, "Seafarer," and the musicians will be unfurling at Pyramid Scheme with help from Leland Blue and Visk Mono. And tune into Local Spin on WYCE (88.1 FM) at 11 a.m. Friday when The Skinny Limbs will be the in-studio guests.
Get details online at pyramidschemebar.com, where you can also get info about Saturday night's show starring Winnow.
SAVE THE PARK BENEFIT:
LADY ACE BOOGIE, PATTY PERSHAYLA
OLIVIA & THE AQUATIC TROUPE
JESSE RAY & THE CAROLINA CATFISH
When: 8 p.m. Friday
Tickets: $10 advance, $15 day of show
Where: Park Theatre, 248 S. River Ave., Holland
This fundraiser aims to help rebuild the building's crumbling walls and "preserve the Park Theatre" so it can continue to host local and national acts on its stage.
The star-studded lineup includes West Michigan artists Lady Ace Boogie, Olivia & The Aquatic Troupe, Channing & Quinn, Jes Kramer, Jesse Ray & The Carolina Catfish, Patty PerShayla, Mark Harrell, Alex Perez and Indigo.(By the way, Josh Trevino and Caleb Byers play Park Theatre on Saturday.) Get more information about both shows online at parktheatreholland.org.
WHEATLAND MUSIC FESTIVAL
When: Friday-Sunday
Tickets: $90-$110 for adults, $10 children
Sunday-only $30 advance, $35 at the gate
Where: 7251 50th Ave., Remus
(Main gate on Pierce Road
For 45 years, Wheatland Music Festival has celebrated and showcased folk and roots music from across the country. The 46th annual edition will not only feature national stars such as bluegrass acts The Special Consensus and Tim O'Brien Band, contemporary folk-rock group The Mammals, Western swing band the Quebe Sisters and gospel's The Jones Family Singers, but Michigan artists May Erlewine & The Motivations, Roosevelt Diggs, The Journeymen, K. Jones & The Benzie Playboys, The Journeymen, Hawks & Owls and others.
Of course, there are also workshops, children's activities and much more. Get details and a full schedule online at wheatlandmusic.org and read more about the festival at Local Spins.
SATURDAY
EASTOWN STREETFAIR:
JROB & BEDROCK
DESMOND JONES
When: Noon-9 p.m.
Admission: Free
Where: Wealthy Street between Giddings Avenue and Lake Drive, Grand Rapids
This is the 46th annual Eastown Community Association and Eastown Business Association Eastown Streetfair, with performances that start at noon with SuperDre (with the Funky Buddha Yoga Hothouse), followed by James Reeser & The Backseat Drivers, PotatoeBabies, Political Lizard, Dalmatian Stone, Head, and finally, Desmond Jones at 6 p.m. and JRob & Bedrock: The Foundation at 7 p.m.
Of course, there's more than just music, with arts, crafts, food and the annual WYCE (88.1 FM) record and CD sale. Triumph Music Academy is handling booking, sound and stage management.
Mulligan's Pub and Billy's Lounge add to the fun with a separate slate of performances. Starting at 1 p.m., Mulligan's will feature Chris Clayton, followed by Ernie Clark & The Magnificent Bastards, Barrel Bones, Run Silent, AS AM I, Another Man's Trash and Blisshead, with an after-party starting at 9 p.m. with Crooked Heart, Tiny Tree and a Study in Scarlet. At Billy's, where there will be a beer tent, Deerfield Run plays at 2:30 p.m., followed by Loone Wolf, The Night Caps, James Reeser & The Backseat Drivers and Moto, with DJ Omega Supreme and Friends finishing off the night starting at 9 p.m.
COURTYARD CONCERTS:
LEFTOVER SALMON
WAY DOWN WANDERERS
ARKANSAUCE
When: 1:30 p.m. Saturday
Tickets: $15
Where: Mill Point Park, 601 W. Savidge St., Spring Lake
LOCAL SPINS TICKET GIVEAWAY: Congratulations to Local Spins reader Bryan Bolea. He was the first person to john@localspins.com with "Leftover Salmon" in the message field and won a pair of passes to the concert. Check The Big List every week for your chance to win concert tickets.
This concert celebrates the 25th anniversary of Earth's Edge clothing and outdoor equipment store and benefits Courtyard Concerts.
Colorado Americana band Leftover Salmon – a bluegrass-rooted jam band – headlines the show, with Illinois' popular The Way Down Wanderers and string band Arkansauce also on the bill. Get details and tickets online here.
TRIXY TANG ALBUM-RELEASE
When: 7 p.m. Saturday
Tickets: $15 advance, $20 day of show
Where: Elevation inside The Intersection, Grand Rapids
One of Grand Rapids' most popular hard-rocking bands, Trixy Tang, is officially releasing its new self-titled album during this Intersection show. Helping the band rock the rafters will be Gorgeous Nightmare, Coldville and Hazard.
Get tickets and details online at sectionlive.com, where you can also get details about a show that same night taking place in The Stache: Golf Clap with Co/Lu and B/S ($16 advance, $18 day of show).
WINNOW ALBUM-RELEASE
POLITICAL LIZARD, FURTHER CLOSER
When: 8 p.m. Saturday
Tickets: $10 advance, $12 day of show
Where: The Pyramid Scheme, Grand Rapids
Grand Rapids' Winnow proves on its new album that it can really rock. The band will show that at The Pyramid Scheme when they officially unveil "Light the Match," that displays the more rock-oriented side of this alt-country duo featuring Joey Frendo and Jared Meeuwenberg.
The evening also serves as a showcase of emerging West Michigan acts, with Political Lizard and Jake Kalmink's Further Closer also on the bill. Details and tickets online at pyramidschemebar.com.
SUNDAY
TASH SULTANA
When: 6 p.m. Sunday
Tickets: $50 ($48 members)
Where: Meijer Gardens, Grand Rapids Township
Welcome another guitar (and more) phenom. This one, Tash Sultana, has been selling out venues everywhere and making a splash. The young musician from Australia released her debut album, "Flow State," last year and it quickly charted across the globe. The multi-instrumentalist is also playing high-profile venues such as Red Rocks Amphitheatre on her U.S. tour.
Also on the bill for this Sunday show is Leo James Conroy. Get tickets at meijergardens.org.
THE JONAS BROTHERS
When: 7:30 p.m. Sunday
Tickets: $109.95-$575
Where: Van Andel Arena, Grand Rapids
Grammy-nominated, multi-platinum-selling Jonas Brothers bring their "Happiness Begins Tour" to West Michigan while getting set to release a "comeback" album.
To up the ante for young fans, special guests include New York pop singer-songwriter Bebe Rexha and emerging pop star Jordan McGraw. Get tickets and details online at vanandelarena.com.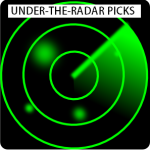 UNDER-THE-RADAR PICKS
Isaac Berkowitz playing Rockford Brewing in Rockford, 7:30 p.m. Thursday, free – Isaac Berkowitz from Desmond Jones brings his solo acts to Rockford Brewing, followed by surf-rock's The Moonrays on Friday night and Deerfield Run on Saturday night.
UTO, Ned, Head, Glug Therapy playing Mulligan's Hollow Ski Bowl in Grand Haven, 8 p.m. Friday, $5 – Prog-rock's UTO leads this four-band bill in an unusual location: Grand Haven's Mulligan's Hollow. This is billed as a "destroy all pop music" show. It's also a 21-and-older, bring-your-own-beverage event.
Olivia Mainville playing One Trick Pony in Grand Rapids, 8 p.m. Thursday, free – Holland singer-songwriter Olivia Mainville, who fronts the Aquatic Troupe, brings her retro-sounding indie-folk music to One Trick Pony.
The Verve Pipe playing Bell's Brewery Eccentric Café in Kalamazoo, 8:30 p.m. Saturday, SOLD OUT – West Michigan alt-rock faves still have plenty of drawing power as this sold-out show at Bell's proves.
Project 1 (ArtPrize) performances at Martin Luther King Park and at the Tanglefoot Building, 341 Straight Ave. NW, Grand Rapids, free – This marks the launch of ArtPrize's Project 1, with hip hop's Jordan Hamilton and Lady Ace Boogie playing at 2 p.m. at Martin Luther King Park and Grand Rapids Soul Club firing up the Tanglefoot Building at 9:30 p.m.
Shamarr Allen and The Brandino Extravaganza playing Founders Brewing in Grand Rapids, 9:30 p.m. Saturday, $5 – New Orleans trumpeter Shamarr Allen blends jazz, hip hop, rock, funk, blues, country and more, and has performed with some big names such as Willie Nelson and Patti Labelle along the way. Opening will be Grand Rapids' own The Brandino Extravaganza.
MICHIGAN MUSIC FESTIVALS
Sept. 6-8
Wheatland Music Festival
Wernette Centennnial Farm, Remus
https://www.wheatlandmusic.org/
Sept. 6-8
Emerald Isle Irish Feile
Beaver Island
https://irishfeile.com/
THIS WEEK'S OUTDOOR CONCERTS
(In Alphabetical Order by City Name)
Sept. 8 – Howl At The Moon Dueling Pianos, Albion (last)
Sept. 7 – Chris Canas Band, Delton
Sept. 5 – Thuderwude (noon), Relax at Rosa, Grand Rapids
Sept. 4 – Mandolin Orange, Frederik Meijer Gardens & Sculpture Park Amphitheater, Grand Rapids
Sept. 7 – Steve Michaels, Fenn Valley Vineyards, Fennville
Sept. 7 – Suzie Vinnick, Lavender Hill Farm, Boyne City
THE REALLY BIG LIST PLUS SHOWS ON THE HORIZON
Monday, Sept. 2 (Labor Day)
Rochelle & the Spoilers/Mustang Band/Evidence/Krystal Kleer/Mark Swanson: West Michigan Labor Fest (11 a.m.), Ah-Nab-Awen Park
BassBin: Sanouk, Billy's Lounge
John Shea, Rockwell Republic
Irontown, The Score, Belmont
Kindred (2 p.m.), Dockers Fish House, Muskegon
Lew Russ, The Lake House Waterfront Grille, Muskegon
Pieces Of Work, Boatwerks Waterfront Restaurant, Holland
Brandon Ward, LoLo's, Holland
Tuesday, Sept. 3
Brena, The Score, Belmont
The New Standard, The Grand Bar, Grand Haven
Vincent Hayes, The Lake House Waterfront Grille, Muskegon
Wovenhand/Jaye Jayle, Acorn Theater, Three Oaks
Roy Zimmerman, Red Sky Stage, Bay Harbor
Wednesday, Sept. 4
The Real Ingredients: Local Spins Wednesday, SpeakEZ Lounge
Mandolin Orange, Frederik Meijer Gardens & Sculpture Park, Grand Rapids
Olivia Mainville/Melissa Dylan: Wine, Women & Song, Tip Top Deluxe Bar & Grill
River North Jazz, The Old Goat
Oxymorons, The Score, Belmont
Tom Hagen Trio featuring Rick Reuther, Noto's, Cascade
Drew Hale, Cedar Springs Brewing Company, Cedar Springs
Allen Mack Myers Moore, Seven Steps Up, Spring Lake
The Dead Shepherds, The Lake House Waterfront Grille, Muskegon
Gabrial James, Gun Lake Casino, Wayland
Thursday, Sept. 5
Spare Parts, Founders Brewing Company
Conrank/Dissonance/Viskus/Kray, The Mint @ The Intersection
Space Pussy/The Sailor Kicks/Maggie May/Nick Hickcox, Mulligan's Pub
Olivia Mainville, One Trick Pony
Laura Bennet & Mark Kahny, Zeppelin Lounge @ New Holland Brewery's The Knickerbocker
Hazy Past, The Score, Belmont
Bucket O' Maybes, Red's at Thousand Oaks, Northview
Isaac Berkowitz, Rockford Brewing Company, Rockford
Natchez, The Grand Lady Riverboat, Jenison
Jordy Searcy/Lane Ellens/Pretoria, Park Theatre, Holland
Hope College Jazz Faculty, Sandy Point Beach House, West Olive
Steffan Copenhaver, Kirby House, Grand Haven
Andy Frisinger & Chris Wiser, Grand Armory Brewing, Grand Haven
Amber Rubarth, Seven Steps Up, Spring Lake
Upcoast Kin, The Lake House Waterfront Grille, Muskegon
Sasquatch & Bridge Band/Honey Monsoon/Sasha Battle, Back Room @ Bell's Eccentric Café, Kalamazoo
The Grayson Nye, The Union Cabaret & Grille, Kalamazoo
Fangs and Twang, Dark Horse Brewing, Marshall
Friday, Sept. 6
The Avett Brothers, Van Andel Arena
The Skinny Limbs (EP release)/Leland Blue/Visk Mono, The Pyramid Scheme
Dirtwire, The Stache @ The Intersection
DJ Jazzy Jeff/DJ Scratch, The Intersection
The Blue Pines/Amy Love & the Stoney Mountain Men, Creston Brewery
The Fast Hands Band, Billy's Lounge
Live Band Karaoke, Bobarino's Pizzeria, The B.O.B.
Third Coast Gypsy Jazz, The Old Goat
Wonder Lush, River City Saloon
The Real Ingredients (5 p.m. The Avett Brothers Pre-Party)/Azz Izz (9:30 p.m.), H.O.M.E. At The B.O.B.
John Shea, JW Marriott
Mike Frost Trio, Rendezvous Lounge @ Amway Grand Plaza Hotel
Ross Mead & North Country, Twisted Bull
Jack Leaver, Blue Water Grill
Weezil Malone Band, Riverbend Bar & Grill, Ada
Great Scott, The Score, Belmont
Frank Pfaff, Bier Distillery, Belmont
Kathy Lamar Trio, Noto's, Cascade
Dennie Middleton, Bostwick Lake Inn, Rockford
The Moonrays, Rockford Brewing Company, Rockford
The New Standard, 18th Amendment Spirits Co., Muskegon
Global Village, Kirby House, Grand Haven
UTO/Ned/Head/Glug Therapy, Mulligan's Hollow, Grand Haven
Lady Ace Boogie/Olivia & the Aquatic Troupe/Channing & Quinn/Jes Kramer/Jesse Ray & the Carolina Catfish/Patty Pershayla/Mark Harrell/Alex Perez/Indigo (fund-raiser for repairs to the building), Park Theatre, Holland
Bar Code, Itty Bitty Bar, Holland
Holland Symphony: "Classics Up Close," First United Methodist Church, Holland
Nate Holley, Hops at 84 East, Holland
James Reeser & the Backseat Drivers, New Holland Brewing's Pub on 8th, Holland
Mark Kahny, Marro's, Saugatuck
Dan + Shay/Devin Dawson: Allegan County Fairgrounds, Allegan
Jake Stevens/Karma Committee, Gun Lake Casino, Wayland
The North 41, Back Room @ Bell's Eccentric Café, Kalamazoo
Trippin' Billies (Dave Mathews Band tribute), Old Dog Tavern, Kalamazoo
Charles The Osprey/McWeakerton/The Garbage Guys, Shakespeare's Pub Lower Level, Kalamazoo
Sudden Rage, JB's Whiskey Creek, Springfield
Max Lockwood/Sam Cooper, The Livery, Benton Harbor
Expo 76, Acorn Theater, Three Oaks
Air Supply, Silver Creek Event Center, Four Winds Casino, New Buffalo
Earth Radio, Northern Natural Apple Hollow, Manistee
Starship featuring Mickey Thomas, Little River Casino, Manistee
Saturday, Sept. 7
Wrecking Crue (Motley Crue tribute)/Revelations (Iron Maiden tribute), 20 Monroe Live
Shamarr Allen, Founders Brewing Company
Trixy Tang (album release)/Gorgeous Nightmare/Coldville/Hazard, Elevation @ The Intersection
Golf Clap, The Stache @ The Intersection
Winnow (album release)/Political Lizard/Further Closer, The Pyramid Scheme
Natchez Trace, One Trick Pony
The Seventh/DJ Venus Flytrap/Cheeze Wheez (artist), Creston Brewery
Super Dre/James Reeser & the Backseat Drivers/Potatoe Babies/Political Lizard/Dalmation Stone/Head/Desmond Jones/JROB x Bedrock: The Foundation: 46th Annual Eastown Street Fair
Chris Clayton Loop/Ernie Clark & the Magnificent Bastards/Barrel Bones/Run Silent/As Am I/Another Man's Trash/Blisshead/Crooked Heart/Tiny Tree/A Study in Scarlet, Mulligan's Pub
Deerfield Run/Loone Wolf/The Night Caps/James Reeser & the Backseat Drivers/Moto/Sound Check/DJ Omega Supreme & friends, Billy's Lounge
Fled Five, River City Saloon
Kari Holmes, Back Forty Saloon
Mike Frost Trio, Rendezvous Lounge@ Amway Grand Plaza Hotel
Stolen Horses, Twisted Bull
Third Coast Gypsy Jazz, The Old Goat
Bill Ellingboe, Blue Water Grill
Livin' The Dream, The Score, Belmont
John Shea, Noto's, Cascade
Weezil Malone Band, Nick Fink's, Comstock Park
Kristen Kuiper, Ridge Cider Co., Grant
Gabrial James, Trail Point Brewing, Allendale
Skyking/Spike The Media, Unruly Brewing Co., Muskegon
Arkansauce/The Way Down Wanderers: Earth's Edge 25th Anniversary, Mill Point Park, Spring Lake
Steel Doin' It (10 a.m.), Farmers Market, Grand Haven
Nate Holley, Kirby House, Grand Haven
Vincent Hayes, Hops at 84 East, Holland
Decades, Itty Bitty Bar, Holland
Lynn The Band, Waverly Stone Gastropub, Holland
Josh Trevino/Caleb Byers, Park Theatre, Holland
Shimmie Pearl Band, Great Legs Winery Brewery Distillery, Holland
Dean Allrick, What Not Inn, Fennville
Steve Michaels, Fenn Valley Vineyards, Fennville
+Live+/Bush/Our Lady Peace, Allegan County Fair, Allegan
Karma Committee, Gun Lake Casino, Wayland
Cris & Norm, JB's Whiskey Creek, Springfield
The Verve Pipe, Back Room @ Bell's Eccentric Café, Kalamazoo
Minnesota/Pigeon Hole/Anserz/Chadderbox/Fendz, State Theatre, Kalamazoo
Matthew Borr/Lisa Mackie & Ryan Gladding, Old Dog Tavern, Kalamazoo
Lipstick Jodi, The Union Cabaret & Grille, Kalamazoo
Drugs In The Carpet/The Holy Warheads/Evil Deauxers, Shakespeare's Pub Lower Level, Kalamazoo
Poison'd Crue, Paw Paw Brewing Company, Paw Paw
Kenny James: Buddy Holly Birthday Celebration, Acorn Theater, Three Oaks
Molly, The Livery, Benton Harbor
Tyler Roy Band, Czar's 505, St. Joseph
Hey Girl Hey/The Wayouts, Round Barn Winery Distillery Brewery, Baroda
The Ultimate Queen Celebration, Silver Creek Events Center, Four Winds Casino, New Buffalo
The Crane Wives, The Filling Station, Traverse City
Suzie Vinnick, Lavender Hill Farm, Boyne City
Sunday, Sept. 8
Jonas Brothers, Van Andel Arena
The Real Ingredients, Creston Brewery
Patrick Sweany, Tip Top Deluxe Bar & Grill
River North Jazz Brunch (11 a.m.), The Old Goat
Greg Miller (10 a.m.), JW Marriott
Randy Marsh & Friends, SpeakEZ Lounge
Trilogy, The Score, Belmont
Flatland Grip, Cedar Springs Brewing Company, Cedar Springs
Kevin Schaffer, Kirby House, Grand Haven
Holland Concert Jazz Orchestra, Park Theatre, Holland
Brena, Dockers Fish House, Muskegon
Coty Bouchard, The Lake House Waterfront Grille, Muskegon
Red Carpet Riot, Round Barn Winery Distillery Brewery, Baroda
Florida Georgia Line/Chris Lane/Canaan Smith, Soaring Eagle Casino, Mt. Pleasant
ON THE HORIZON
Monday, Sept. 9
Stormy Chromer, Tip Top Deluxe Bar & Grill
BassBin: Mass Appeal, Billy's Lounge
John Shea, Rockwell Republic
Cheap Dates, The Score, Belmont
Lew Russ, The Lake House Waterfront Grille, Muskegon
Tuesday, Sept. 10
Oregon Dreamchild, The Score, Belmont
Andrews String Band, JT's Pizza & Spirits, Cascade
The New Standard, The Grand Bar, Grand Haven
Vincent Hayes, The Lake House Waterfront Grille, Muskegon
Wednesday, Sept. 11
The Head and The Heart/The Moondoggies, 20 Monroe Live
Wine, Women, Song: Tip Top Deluxe Bar & Grill
River North Jazz, The Old Goat
Project 90, The Score, Belmont
Tom Hagen Trio featuring Rick Reuther, Noto's, Cascade
Six Gun Report, Cedar Springs Brewing Company, Cedar Springs
Coty Bouchard, The Lake House Waterfront Grille, Muskegon
Young Oceans: Inauguration Concert, Dimnent Memorial Chapel, Hope College, Holland
Pint Sized Kalamazoo Symphony Orchestra, Bell's Eccentric Cafe, Kalamazoo
Best of MAT, Dalton Center Recital Hall, Western Michigan University, Kalamazoo
Thursday, Sept. 12
Blanca Luz/Tart, Founders Brewing Company
Turnover/Young Guv/Vagabonds, The Pyramid Scheme
Reverend Raven and the Chain Smokin' Altar Boys, Tip Top Deluxe Bar & Grill
Ma Baker/Left Hand Link, Mulligan's Pub
Kevin Jones and 10th World, One Trick Pony
Laura Bennett & Mark Kahny, Zeppelin Lounge, New Holland Brewing's The Knickerbocker
Funkle Jesse, The Score, Belmont
Lighting Matches, Rockford Brewing Company, Rockford
Adams Family Band, The Grand Lady Riverboat, Jenison
Nate Holley, Itty Bitty Bar, Holland
My Thin Place, Sandy Point Beach House, West Olive
Andy Frisinger & Chris Wiser, Grand Armory Brewing, Grand Haven
Elizabeth Moen, Seven Steps Up, Spring Lake
Upcoast Kin, The Lake House Waterfront Grille, Muskegon
Stephen & Kaedin Plummer, Ludington Area Center for the Arts, Ludington
WMU Jazz Faculty, The Union Cabaret & Grille, Kalamazoo
Kathleen & The Bridge Street Band, Dark Horse Brewing, Marshall
Friday, Sept. 13
HE$H/CHMST/Twisted Dubz/Mr. Dill, Elevation @ The Intersection
Nirvanna (Nirvana tribute)/Pyretta Blaze, The Intersection
Von Kaiser/Wagner Koop/Lazer Station, The Pyramid Scheme
BassBin: Friday the 13th, Billy's Lounge
Some People's Kids/Fathom XIX/Pharoin, Mulligan's Pub
Patty PerShayla (EP release), Creston Brewery
Weekend Comeback, Bobarino's Pizzeria, The B.O.B.
Size Matters, H.O.M.E. At The B.O.B.
Grand Rapids Symphony: Hadelich Plays Beethoven, DeVos Performance Hall (Sept. 13-14)
Mary Rademacher Reed Trio, JW Marriott
Mike Frost Trio, Rendezvous Lounge @ Amway Grand Plaza Hotel
Union Guns, Back Forty Saloon (Sept. 13-14)
Messin' Around, River City Saloon
Whiskey Bound, Twisted Bull
Third Coast Gypsy Jazz, The Old Goat
Dennie Middleton, Blue Water Grill
Three's A Crowd, The Score
Project 90, Shots on the River, Belmont
Kathy Lamar Trio, Noto's, Cascade
Mike McIntosh, Bostwick Lake Inn, Rockford
NF, DeltaPlex Arena, Walker
The Shagwells, Itty Bitty Bar, Holland
The Bri Baron Band, Hops at 84 East, Holland
Oregon Dreamchild, New Holland Brewing's Pub on 8th, Holland
Fever Haze Reunion, Park Theatre, Holland
The Rough & Tumble, Seven Steps Up, Spring Lake
JMM Jazz, Porto Bello, Grand Haven
Blue Jay Bridge, Kirby House, Grand Haven
Entourage, 18th Amendment Spirits Co., Muskegon
Little Big Town/Wild Feathers, Allegan County Fair, Allegan
Crazy Mic, McDuff's Bar & Grille, Wayland
Everett Domeier/Risque, Gun Lake Casino, Wayland
Laith Al-Saadi, Old Dog Tavern, Kalamazoo
Temporary Arrangement (album release)/Dogs At Large/The Krelboynes, Shakespeare's Pub Lower Level, Kalamazoo
Allie Garland & Awesome Sauce, JB's Whiskey Old Style Grill, Springfield
Bruce Shockley, The Riviera Theatre, Three Rivers
Chaka Khan, Silver Creek Event Center, Four Winds Casino, New Buffalo
Saturday, Sept. 14
North Country Rounders/Emery Plews Band/The Dead Shepherds, Mulligan's Pub
Wooli/Trivecta/Panther/Shleepi Boi, The Stache @ The Intersection
EOTO, Elevation @ The Intersection
Bad Bad Hats/Lipstick Jodi/Often Home/okaycool, The Pyramid Scheme
Nordy/The Zannies, Tip Top Deluxe Bar & Grill
Holy Warheads/Moto Head: Block Party, Garage Bar & Grill
That Beatles Thing, One Trick Pony
Grand Rapids Symphony: Hadelich Play Beethoven, DeVos Performance Hall (Sept. 13-14)
Trixy Tang, River City Saloon
Union Guns, Back Forty Saloon (Sept. 13-14)
Neil Gordon Trio, JW Marriott
Mike Frost Trio, Rendezvous Lounge @ Amway Grand Plaza Hotel
Cavalcade/Grave Next Door/Tired Blood, Rocky's Bar & Grill
Third Coast Gypsy Jazz, The Old Goat
Whiskey FIXX, Twisted Bull
Atomic Radio, H.O.M.E. At The B.O.B.
Kevin Schaffer, Blue Water Grill
Bucket O Maybes, The Score, Belmont
Frankengarry, Bier Distillery, Belmont
John Shea, Noto's, Cascade
Jake Kershaw: Perrin Backyard Bash, Perrin Brewing, Comstock Park
Toby Bresnahan, Castle Brewing Co., Greenville
Marquita Bernard, Ridge Cider Co., Grant
Carter Lezman, Tripelroot, Zeeland
Dean Allrick, What Not Inn, Fennville
Big Boss Band, Itty Bitty Bar, Holland
Coty Bouchard, Hops at 84 East, Holland
Chris Book (cancer fund-raiser), Park Theatre, Holland
Nate Dill (10 a.m.), Farmers Market, Grand Haven
Lakeshore Big Band, American Legion Hall, Grand Haven
Tony Lucca & Dan Rodriguez, Seven Steps Up, Spring Lake
Occidental Gypsy, Dogwood Center for Performing Arts, Fremont
Acoustic Shenanigans, McDuff's Bar & Grille, Wayland
Risque/Semple, Gun Lake Casino, Wayland
Recorruptor/Forces/Throne/Dead Nerves/Vestigial/Discontent/Guard Rail, The Music Factory, Battle Creek
Typo, JB's Whiskey Creek, Springfield
Langhorne Slim & The Law, Beer Garden @ Bell's Eccentric Cafe, Kalamazoo
Steely James/Shake N Chili, Round Barn Winery Distillery Brewery, Baroda
Ted Bounty & the Bounty Hunters, Northern Natural Apple Hollow, Manistee
Ambrosia, Little River Casino, Manistee
Melissa Manchester, Great Lakes Center for the Arts, Petoskey
Joe Shields & Aaron Smith, Red Sky Stage, Bay Harbor
Sunday, Sept. 15
Jukejoint Handmedowns: Fallasburg Arts Festival, Fallasburg Park, Lowell
Sebastian Bach/Kobra/The Lotus, The Intersection
Surfer Joe/The Concussions, Tip Top Deluxe Bar & Grill
Boris/Uniform, The Pyramid Scheme
Randy Marsh & Friends, SpeakEZ Lounge
The Blue Jazz Ensemble, Creston Brewery
Mike Frost & Mike Hyde (10 a.m.), JW Marriott
River North Jazz (11 a.m.), The Old Goat
River Rogues (2 p.m.), Harmony Hall
Oxymorons, The Score, Belmont
Toby Bresnahan, Cedar Springs Brewing Co., Cedar Springs
Mark Kahny & Bob Thompson, What Not Inn, Fennville
The Talbott Brothers, Seven Steps Up, Spring Lake
Coty Bouchard, The Lake House Waterfront Grille, Muskegon
Uncle Kooky (11:30 a.m.)/Analog Ancestry/Jake Simmons & the Little Ghosts/DJ M Sord/Zed Zeppelin (Led Zeppelin tribute), Beer Garden @ Bell's Eccentric Cafe, Kalamazoo
Rick Murphy/Little Something, Round Barn Winery Distillery Brewery, Baroda
May Erlewine + Sawyer Fredericks/Sav Buist & Katie Larson of The Accidentals, Fountain Point Resort, Lake Leelanau
Copyright 2019, Spins on Music LLC