Update: Goo Goo Dolls had to cancel, but the week leading up to Halloween hoopla also boasts the Folk Alliance Region Midwest conference, Earth Radio, The Drifters, Conrad Shock, Julien Labro and more, and see how you can win tickets to see Ashley McBryde.
THE BIG LIST: Oct. 22-28
For an expanded list of upcoming shows at West Michigan venues, check out The REALLY Big List at Local Spins.
Support our coverage of
West Michigan's music scene
If you have concert listings you think deserve to be spotlighted, please email date, time, ticket prices, location and details to liz@localspins.com. And if you have a music festival with confirmed dates for 2019, please email us and we'll add it to our comprehensive Big List of Michigan Music Festivals.
TUESDAY
GATHERING IN GRAND RAPIDS:
A SPECIAL FARM CONCERT
When: 7 p.m. Tuesday
Admission: Free
Where: One Trick Pony, Grand Rapids
Lots of talent on this Tuesday night bill which serves as a preview of the big Folk Alliance Region Midwest Conference (details below) that takes place this weekend in Grand Rapids. This in-the-round performance hosted by Grand Rapids singer-songwriter J. Oscar Bittinger will feature traveling musicians Nadia Piotrowsky (Stillwater, Okla.), Howard & Skye (Morrilton, Ark.), Joe Rollin Porter (Columbus, Ohio) and Antonio Andrade (Duncannon, Pa.) matched with local players Josh Rose, Andy Baker, Sandra Effert and Neil Jacobs.
This shapes up as a one-of-a-kind evening of entertainment, with a hat passed for tips and donations to help cover the travel costs for these performers. One Trick also hosts an 8 p.m. Thursday performance by Distant Brothers and the return of folk-rock faves Troll for Trout at 8 p.m. Saturday.
MACHINE HEAD
When: 8 p.m. Tuesday
Tickets: $22.50 advance, $25 day of show
Where: The Intersection, Grand Rapids
This all-ages show is billed as "An Evening with Machine Head," so it's Machine Head all night in the main showroom. The California metal band, formed way back in 1991, was considered a pioneer of sorts in the "new wave of American heavy metal and early this year released its ninth studio album, "Catharsis," which peaked at No. 65 on the U.S. Billboard 200 chart. (There are rap and punk influences on this particular release.)
Get tickets and more details about the Grand Rapids stop on the "Freaks & Zeroes Tour" online at sectionlive.com.
WEDNESDAY
LOCAL SPOOKS WEDNESDAY:
EARTH RADIO
When: 8 p.m. Wednesday
Admission: Free
Where: SpeakEZ Lounge, Grand Rapids
Celebrate Halloween a week early at SpeakEZ Lounge with a frighteningly good show. Dress up in your creepiest costume and ghoulishly dance the night away to the captivating, genre-bending neosoul and boundary-pushing rock of Earth Radio, a super-group which has generated a major buzz since releasing its self-titled debut album. Hannah Laine, Justin Avdek, Dutcher Snedeker, Mario Copeland and Travis Swanson generate real "future soul" sparks. There will be candy, Local Spins stickers and more on hand for a night with more treats than tricks.
Local Spins Wednesdays are presented by Local Spins, SpeakEZ Lounge, Perrin Brewing Company and WYCE, with Michigan beer specials on tap and free parking in the Sixth Street Park lot off Monroe Avenue a block to the north. Up next week (Oct. 31): Halloween with the Blue Water Ramblers and Michigan Mark Depree.
CANCELED: GOO GOO DOLLS
When: 8 p.m. Wednesday
Tickets: $53
Where: 20 Monroe Live, Grand Rapids
OCT. 24 UPDATE: The Goo Goo Dolls show at 20 Monroe Live will not take place due to illness. Here's the official message from the band: "Due to illness, tonight's show at 20 Monroe Live in Grand Rapids has been canceled. We were really looking forward to performing tonight and can't wait to come back again soon. All refunds can be made at place of purchase. We apologize for any inconvenience."
It's been another tour celebrating the release of an iconic album and one rife with nostalgia. Buffalo, N.Y.'s The Goo Goo Dolls are crisscrossing the country once again, with Johnny Rzeznik, Robby Takac and crew touting the 20th anniversary of "Dizzy Up the Girl," which produced the monumentally successful singles "Iris," "Slide" and "Black Balloon," earned the band three Grammy nominations and generally made them rock stars.
THURSDAY
ASHLEY MCBRYDE
DEE WHITE
When: 7:30 p.m. Thursday
Tickets: $15 advance, $18 day of show
Where: Elevation inside The Intersection, Grand Rapids
LOCAL SPINS TICKET GIVEAWAY: The first two people to email john@localspins.com with "ASHLEY" in the message field will win a pair of tickets to Thursday's show. Check The Big List every week for your chance to win concert tickets.
It's somewhat ironically dubbed "The Girl Going Nowhere Tour." Clearly, country singer Ashley McBryde is going somewhere and it's not just Grand Rapids. The Arkansas-bred singer-songwriter hit the Top 10 on the Billboard Country chart with her "Girl Going Nowhere" debut earlier this year.
She plays Grand Rapids with support from Dee White. Doors open at 6:30 p.m. for this all-ages show. Get more details at sectionlive.com.
YOUNG THE GIANT
When: 8 p.m. Thursday
Tickets: $30-$69.68
Where: 20 Monroe Live, Grand Rapids
With a new album to promote, the California alt-rock/indie-rock heroes in Young the Giant return to Grand Rapids to light up 20 Monroe Live. The band continues to cultivate a robust audience for its critically acclaimed, attention-getting music and recently released "Mirror Master" on Elektra Records.
Lights is also on the bill for this all-ages show. Get tickets at 20monroelive.com.
CONRAD SHOCK + THE NOISE
ALBUM-RELEASE SHOW:
THE LEGAL IMMIGRANTS, TALK RADIO
When: 9 p.m. Thursday
Tickets: $8 advance, $10 day of show
Where: The Pyramid Scheme, Grand Rapids
It's been in the works for a while, and Grand Rapids rock band Conrad Shock + The Noise has been road-testing new material over the past several months. Now, the band's new, psychedelically hued self-titled studio album is ready to unfurl for the world to see, with John Schaak and company pumping up The Pyramid Scheme this week with help from fellow rockers The Legal Immigrants (who are debuting a new song themselves for this week's edition of Local Spins on WYCE at 11 a.m. Friday) and Talk Radio.
Get more info and tickets online at pyramidschemebar.com, where you can also get info about Friday's show featuring Philly indie-rock band Good Old War, Beta Radio and Danny Black ($13 advance, $15 day of show).
FOLK ALLIANCE REGION
MIDWEST CONFERENCE
When: Thursday-Sunday
Tickets: $75-$140 conference registration
Where: Crowne Plaza Grand Rapids Airport, 5700 28th St. SE
For folk and acoustic musicians across the Midwest this Folk Alliance Region Midwest (FARM) conference is a major deal, with four days of music showcases, workshops, panels, speeches and more, aimed at spotlighting the immense talent of the region's folk scene and educating participants about the music industry.
Things kick off Thursday night with a Folk DJ Showcase of short sets by a host of performers, including Local Spins on WYCE's own John Sinkevics introducing Ann Arbor's The Appleseed Collective, with plenty more on the bill: Roger Brown, Taylor Steele, Michelle Held and others you can see online here.
Official showcases continue Friday and Saturday night with the likes of Jen Sygit, Sons of the Never Wrong, Dan Weber, Thunderwude, Hayes Griffin & Nate Roberts and many more. There's also a "Performance Lane," song circles and all sorts of jams, with collectives like Earthwork Music also setting up shop at the conference. And music historian and musician Rev. Robert S. Jones Sr. will deliver a keynote address at 7 p.m. Saturday in the Grand Centennial Ballroom, followed by showcase. Read more about the conference at Local Spins:
Folk Alliance Region Midwest's October conference to bring music showcases, workshops, acoustic jams.
Get details, registration info at https://www.farmfolk.org/.
FRIDAY
KANSAS
When: 8 p.m. Friday
Tickets: $59.50-$99.50 (VIP $209.50-$259.50)
Where: State Theatre, Kalamazoo
Kansas brings its "The Point of Know Return" tour to Kalamazoo, still celebrating the 40th anniversary of 1977's classic prog-rock album which featured the title track and "Dust in the Wind" as big singles. Drummer Phil Ehart is still leading the charge, though the band has had numerous lineup changes throughout the years. The band released its most recent studio album, "The Prelude Implicit," in 2016.
Get tickets and more details at kazoostate.com.
KEVIN GATES
When: 8 p.m. Friday
Tickets: $102
Where: 20 Monroe Live, Grand Rapids
Louisiana rapper Kevin Gates recently released the "Luca Brasi 3" mixtape, the latest in a series of mixtapes he's produced since 2007. His full-length studio album, "Islah," soared to No. 2 on the Billboard 200 chart back in 2016.
Yung Bleu is also on the bill for this tour, which stops at Royal Oak Music Theatre on Thursday before rolling into Grand Rapids. Get the lowdown at 20monroelive.com.
SATURDAY
DAVE ARCARI
BIGFOOT BUFFALO
When: 9:30 p.m. Saturday
Admission: $5
Where: Founders Brewing Co., Grand Rapids
With his "trash country," blues and punk approach, Glasgow native Dave Arcari has turned heads everywhere he's played and he's playing several dates in Michigan this week. Seasick Steve describes his performances "like he got his skin turned inside out. … That boy bleeds for you … a real down deep player and a soul man." Opening the show will be Grand Rapids' own roots-rock/jam band faves Bigfoot Buffalo.
Get info at foundersbrewing.com, where you can also get the scoop about Thursday's free show starring The Bootstrap Boys.
HANNAH ROSE & THE GRAVESTONES
BIG SHERB
When: 9:30 p.m. Saturday
Admission: $5 with costume, $6 without
Where: Billy's Lounge, Grand Rapids
Get ready for a Halloween-hued night of scary-fun jams. This show touted as a "Halloween Getdown" stars Hannah Rose & The GravesTones and their bluesy, funky, soulful music, with the Big Sherb jam band also on the bill.
Costumes, of course, are encouraged, with a $1 discount for wearing 'em at the door, and dancing is encouraged, too, at what's described as a "bootastic bash." The lowdown online here.
FFM KALAMAZOO BATTLE OF THE BANDS:
THE AMERICAN HOTEL SYSTEM, 2H2, OLIVIA BURRELL
When: 6 p.m. Saturday and Sunday
Tickets: $5 (9 and younger free)
Where: FFM Kalamazoo, 414 W. South St., Kalamazoo
Six semi-finalists are competing for $2,500 in prize money this weekend at the Firm Foundation Ministries of Kalamazoo's inaugural Battle of the Bands.
On Saturday night, West Michigan's The American Hotel System, Harrison Cramer, Olivia Burrel, 2H2, Mike Wallace, and the trio of Johnny Schwartz, Kurtis Schwartz and Michael Keely will all take the stage, but only three will return on Sunday with each of those respective finalists taking home some cash.
Tickets for attendees will cost $5 (children 9 and under are free) and all proceeds will benefit Alex's Lemonade Stand, a national foundation dedicated to raising funds for research into new treatments and cures for all children battling cancer. More information can be found on the FFMKZOO Facebook page.
SUNDAY
JULIEN LABRO
When: 3 p.m. Sunday
Tickets: $20 advance, $25 day of show, $10 students
Where: LaFontsee Galleries, 833 Lake Drive SE, Grand Rapids
The Underground Music Series kicks off its new season with French-born accordion wizard Julien Labro who "creates fresh modern jazz-inspired takes on classic French songs." Labro, based in New York, will perform with pianist Jon Dixon, bassist Jordan Schug and drummer David Alvarez. This is described as a show bringing "jaw-dropping virtuosity on the button accordion."
Get tickets and details online at adventuremusic.org; call 745-4353 or 451-9820 for information.
THE DRIFTERS
CORNELL GUNTER'S COASTERS
THE PLATTERS
When: 5 p.m. Sunday
Tickets: $35-$196
Where: DeVos Performance Hall, 303 Monroe Ave. NW, Grand Rapids
This is an oldies show jam-packed with vintage tunes.
Billed as "the longest-running show in Las Vegas history," the concert features three Rock and Roll Hall of Fame Legends: The Drifters, Cornell Gunter's Coasters and The Platters, performing songs such as "Under the Boardwalk," "Up on the Roof," "This Magic Moment," "Yakety Yak," "The Great Pretender" and many more.
Get details and tickets online at devosperformancehall.com.
BROTHERS OSBORNE
When: 7:30 p.m. Sunday
Tickets: SOLD OUT
Where: 20 Monroe Live
Maryland brothers John and T.J. Osborne have quickly ascended the country music ranks with their Grammy-nominated music – songs tinged with Southern rock and outlaw country. They've released two albums, 2016's "Pawn Shop" and 2018's "Port Saint Joe," with the releases peaking at No. 2 and No. 3 on Billboard's U.S. country albums chart. The single, "Stay a Little Longer," ranks as their most successful hit to date.
Charlie Worsham is opening Sunday night's show, which is sponsored by radio station B93.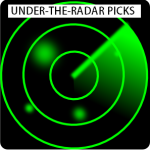 UNDER-THE-RADAR PICKS
Mark Harrell playing Hops at 84 East in Holland, 7 p.m. Tuesday, free – Holland singer-songwriter Mark Harrell released an impressive album, "Blue Birds," earlier this year, filled with powerful storytelling. He brings his fetching music to Hops at 84 East this week in downtown Holland.
PROF playing The Pyramid Scheme in Grand Rapids, 8 p.m. Wednesday, $15 advance, $18 day of show – Minneapolis-based MC PROF, once dubbed one of Minnesota's 20 best rappers, bring his "The Pookie Baby" tour to Grand Rapids, with Mac Irv, Dwynell Roland, Willie Wonka and Marcus Ryan also performing.
Parktoberfest at Holland's Park Theatre, 248 S. River Ave. in Holland, 7 p.m. Thursday, $25 – This fundraiser for the southside building project will feature a bevy of local beers and a huge slate of West Michigan performers, including Matt Hanegraaff, Tony Bakker, Sadie J. Tucker, Mark Harrell and Nate Holley. Get info online here.
The Brother Brothers playing Seven Steps Up in Spring Lake, 7:30 p.m. Thursday, $20-$30 – The Brother Brothers, aka twins Adam and David Moss, create mesmerizing music that leans on Appalachian folk, klezmer and bluegrass, enhanced by sibling harmonies. Tickets, details online at pindropconcerts.com.
Ashley Daneman Album-Preview Show at Bell's Brewery Eccentric Café, 9 p.m. Thursday, $10 — Ashley Daneman previews her forthcoming release, "People Are Fragile," in collaboration with the YWCA and the Arts Council of Greater Kalamazoo for Domestic Violence Awareness Month at Bell's. Read more about her and the new album later this week at Local Spins. Bell's follows this on Friday with The Mushmen, Ghost Bunnies, The Krelboynes and DJ Daisy XL; details at bellsbeer.com.
The Bootstrap Boys playing Founders Brewing Co. in Grand Rapids, 9:30 p.m. Thursday, free – Grand Rapids vintage/outlaw country group The Bootstrap Boys recorded their live album at Founders, so they return to that stage for this Thursday show with donations taken to benefit The American Red Cross disaster relief efforts. Founders will match all donations, so c'mon down and support the cause.
Bass Country Halloween, Ozzy Rebourne Halloween Show, Saved by the '90s Halloween Show taking place at The Intersection in Grand Rapids – So, Bass Country Halloween launches the creepy-good fun in the main showroom of The Intersection at 9 p.m. Friday, with 12th Planet, Virtual Riot, Kompany, Eliminate, Computa, Attak b2b Dogma, Flats Stanlie and G-Bread ($30 advance, $35 day of show). On Saturday, it's the "Crazy Babies" Ozzy Rebourne tribute (along with the AC/DC tribute, Let There Be Rock) in Elevation ($10 advance, $15 day of show), with Saved by the '90s staging its Halloween party in the main showroom ($12 advance, $15 day of show). The lowdown is at sectionlive.com. Oh, and by the way, The Stache hosts Hoodie Allen at 9 p.m. Saturday ($33 advance, $35 day of show).
Hell in a Bucket and Nicholas James Thomasma playing Tip Top Deluxe Bar & Grill in Grand Rapids, 9 p.m. Friday, $10 – Hell in a Bucket, a Michigan jam band performing Phish, Grateful Dead and more, fires up Tip Top with help from Grand Rapids singer-songwriter Nicholas James Thomasma. The Tip Top follows this on Saturday with the return of Left Lane Cruiser, Black Cat Bone and The Tube Socks, $10. Tip Top's details are online.
The SEVENth playing Creston Brewery in Grand Rapids, 9 p.m. Friday, free – Grand Rapids hip hop artist The SEVENth cranks it up at Creston for a night of electronic music, hip hop, R&B and house music. Creston follows this on Saturday with its Halloween "Spooktacular Extravaganza" with Par-Llo Connection spinning tunes and a costume contest.
Halloween Costume Party at The B.O.B., 20 Monroe Ave. NW, Grand Rapids, 8 p.m. Saturday, $20 advance ($75 for dual access to 20 Monroe Live) – This has long been billed as West Michigan's biggest Halloween costume party, with $1,000 and a trip for the first-place winner in the costume contest ($500 for second place), plus entertainment by DJ Jay Vee, DJ Mark Witz, DJ Lyme, DJ Jimmy Coe & Greg Knott, and DJ Steve Swift. Details online at thebob.com.
Monsters Ball 2018 at 20 Monroe Live in Grand Rapids, 9 p.m. Saturday, $30-$40 ($75 for dual access to The B.O.B.) – With DJs spinning tunes on the main stage, this party features "haunted" circus performances, stilt walkers, aerialists, acrobats, illusionists, fire and freak show performers, fortune tellers and a midnight pizza buffet. Details, tickets online at 20monroelive.com.
Halloween Bash with Hazy Past at Rockford Brewing Co. in downtown Rockford, 8:30 p.m. Saturday, free – This is billed as "a special Halloween show" with the Grand Rapids rock band Hazy Past featuring "several Halloween-themed songs and special guest musicians." Rockford Brewing also hosts the return of venue fave Jim Spalink at 7:30 p.m. Thursday, with Spalink unfurling "Celtish" tunes on harp and guitar. (Spalink also plays Cedar Springs Brewing at noon Sunday.)
Passafire playing Bell's Brewery in Kalamazoo, 8:30 p.m. Saturday, $15 – Georgia's Passafire is touring behind its sixth album, "Longshot," featuring the group's blend of reggae, rock, hip hop and more. Roots Of A Rebellion opens the show, with doors opening at 7:30 p.m.
Murder Party, 78 RPM, Kiwi Army and Shoebox playing 741 at 741 Leonard St. NW in Grand Rapids, 10 p.m. Saturday – This hard-rocking show of Grand Rapids favorites is billed as part of "Halloweekend." Get more details online here.
Troll for Trout playing Salt of the Earth at 114 E. Main St. in Fennville, 6 p.m. Sunday, $15 – Led by singer-songwriter, multi-instrumentalist and producer Michael Crittenden (Mackinaw Harvest Music), Grand Rapids' Troll for Trout is an iconic West Michigan band, playing an "up north" take on folk-rock. Make reservations by calling 269-561-7258.
THE REALLY BIG LIST OF CONCERTS, PLUS SHOWS ON THE HORIZON
Monday, Oct. 22
BassBin: D-Wrex/Mr. Segrin, Billy's Lounge
Dirty Mike & The Boys, Tip Top Deluxe Bar & Grill
In The Blue Jazz Ensemble, Jazz & Gin Mondays, Long Road Distillers
Decent Criminal/Western Settings, 741
Tom Duffield, Old Dog Tavern, Kalamazoo
Aglaja Petrova Piano Recital, Acorn Theater, Three Oaks
Tuesday, Oct. 23
Machine Head, The Intersection
The New Standard, Grand Bar, Grand Haven
Mark Harrell, Hops At 84 East, Holland
Tuesday Night Jazz Jam, Rupert's Brew House, Kalamazoo
Devon Damn Hanson Devil, The Union Cabaret & Grille, Kalamazoo
Wednesday, Oct. 24
Earth Radio (Halloween show), Local Spins Wednesday, SpeakEZ Lounge
CANCELED: Goo Goo Dolls, 20 Monroe Live
Prof/Mac Irv/Dwynell Roland/Willie Wonka, The Pyramid Scheme
Upcoast Kin, Blue Water Grill
River North Jazz, The Old Goat
Hot Carl and The Cleveland Steamers, Garage Bar & Grill
Tom Hagen Trio featuring Rick Reuther, Noto's Old World Italian Restaurant, Cascade
The Carl Webb Band, Cedar Springs Brewing Co., Cedar Springs
Ivan Akansiima, Mizu Shushi, Holland
Gabriel James, Gun Lake Casino, Wayland
Blue Veins Blues Jam, Shakespeare's Pub Lower Level, Kalamazoo
Western Michigan University Bullock Performance Institute: Music of Ramon and Mischa Zupko, Dalton Center Recital Hall, Kalamazoo
A Mays & Blue, Potter's Lounge, Four Points Sheraton, Kalamazoo
Blue Veins Blues Jam, Shakespeare's Pub, Kalamazoo
Thursday, Oct. 25
Young The Giant/Lights, 20 Monroe Live
The Bootstrap Boys, Founders Brewing Co.
Ashley McBryde/Dee White, Elevation under The Intersection
Conrad Shock + The Noise (album release)/The Legal Immigrants/Suzies, The Pyramid Scheme
Lone Caravan/Colton Snuffer and The Dead Horsemen/Bookends, Mulligan's Pub
Distant Brothers, One Trick Pony
Folk Alliance Region Midwest Conference, Crowne Plaza Airport Hotel & Conference Center, Cascade (Oct. 25-28)
Laura Thurston, Harmony Hall
Jody Velosso/Libor Ondras/Mary Scanlan, Guest Recital, Grand Rapids Community College, Albert P. Smith Music Center, Linn Maxwell Keller Recital Hall
Brett Dame, 7 Monks Taproom
JMM Jazz, Noto's Old World Italian Restaurant, Cascade
Gabriel James, Pike 51 Brewing-Hudsonville Winery, Hudsonville
Jim Spalink, Rockford Brewing Company, Rockford
Nate Holley, Itty Bitty Bar, Holland
Matt Gabriel, CityFlats Hotel, Holland
Matt Hannegraff & Tony Bakker/Sadie J. Tucker/Mark Harrell/Nate Holley: Parktoberfest (fund-raiser), Park Theatre, Holland
Checkers Morton, Sandy Point Beach House, West Olive
The Brother Brothers, Seven Steps Up, Spring Lake
Rich Burkholder, Kirby House, Grand Haven
Chris & Andy, Grand Armory Brewing, Grand Haven
Bret Balcom/Bri Baron: Original Music Showcase, Unruly Brewing Company, Muskegon
Ashley Daneman "People Are People" Album Preview, Back Room @ Bell's Eccentric Cafe, Kalamazoo
Michael J. Howe Jr. Band, J Gumbo Restaurant, Kalamazoo
The Drifters/Cornell Gunter's Coasters/The Platters, The Mendel Center at Lake Michigan College, Benton Harbor
Alan Gerber, Red Sky Stage, Petoskey
Friday, Oct. 26
Kevin Gates/Yung Bleu, 20 Monroe Live
Bass Country Halloween: 12th Planet/Virtual Riot/Kompany/Eliminate/Computa/Attak b2b/Dogma/Flats Stanlie/G-Bread, The Intersection
Opera Grand Rapids, Mozart's "The Magic Flute," DeVos Performance Hall (Oct. 26-27)
Good Old War/Beta Radio/Danny Black, The Pyramid Scheme
Grand Rapids Soul Club, Billy's Lounge
The Outliers/Influence/Death Abides, Mulligan's Pub
Hell In A Bucket/Nicholas James Thomasma, Tip Top Deluxe Bar & Grill
The SEVENth and Friends, Creston Brewery
Ultrafab, H.O.M.E. At The B.O.B.
Jake Stevens, Blue Water Grill
The Moonrays, Rocky's Bar & Grill
Rochelle and The Spoilers, River City Saloon
Robin Connell and Jim Cooper Trio (5 p.m.), Harmony Hall
Joy Zone, Forty Pearl
Project 90, Flanagan's
Sounds Familiar, Lake Michigan Sports Bar
Edye Evans Hyde Trio, Rendezvous Lounge @ Amway Grand Plaza Hotel
Wormfoot/St. Christopher/Wolfbite, 741
Hattrick, Shots On West River, Belmont (Oct. 26-27)
Folk Alliance Region Midwest Conference, Crowne Plaza Airport Hotel & Conference Center, Cascade (Oct. 25-28)
In The Blue Jazz Ensemble, Village Inn Pizza Sports Bar and Grille, Wyoming
OTC, Woody's Press Box, Wyoming (Oct. 26-27)
Dave & Connie D, Barrel Room @ Saugatuck Brewing Co., Douglas
The Factory, Itty Bitty Bar, Holland
Upcoast Kin, Our Brewing, Holland
Mark Holley, Hops At 84 East, Holland
Olivia Mainville, New Holland Brewing's Pub On 8th, Holland
Lighting Matches, Grand Armory Brewing, Grand Haven
JMM Jazz, 18th Amendment Spirits Co., Muskegon
Earth Radio, Unruly Brewing Co., Muskegon
The Charlie Daniels Band, Little River Casino, Manistee
Trapped On Mars, McDuff's Bar & Grille, Wayland
Dean Madonia/Funkle Jesse, Gun Lake Casino, Wayland
Kansas, Kalamazoo State Theatre, Kalamazoo
Delilah DeWylde, Final Gravity Brewing Co., Kalamazoo
Jeff Mueller (5 p.m.), Louie's Trophy House, Kalamazoo
Lexi Adams/Kaitlin Rose/Ed Dupas/Josh Rose, Old Dog Tavern, Kalamazoo
The Mushmen/Ghost Bunnies/The Krelboynes/DJ Daisy XL, Back Room @ Bell's Eccentric Cafe, Kalamazoo
Chris Kushman & the Real Deal, The Union Cabaret & Grille, Kalamazoo
Chad Thompson, Potter's Lounge, Four Points Sheraton, Kalamazoo
Duffield/Caron Project, Amore Ristorante, Paw Paw
Kings Of Spade, The Music Factory, Battle Creek
Steve Poltz/Laura Joy, Acorn Theater, Three Oaks
Feel House (zombie prom), Czar's 505, St. Joseph
Elephant Rescue, The Livery, St. Joseph
Up North Big Band, Red Sky Stage, Petoskey
Blissfest Buskers' Collective Review, Crooked Tree Arts Center, Petoskey
Saturday, Oct. 27
Back to the 90s, The Pyramid Scheme
Opera Grand Rapids, Mozart's "The Magic Flute," DeVos Performance Hall (Oct. 26-27)
Dave Arcari/Bigfoot Buffalo, Founders Brewing Company
Ozzy Rebourne (Halloween show)/Let There Be Rock (AC/DC tribute), Elevation under The Intersection
Saved By The 90s, The Intersection
Hoodie Allen/Gianni & Kyle, The Stache inside The Intersection
Echo Of Silence/Divided They Fall/Empiricist/Counting Flaws, Mulligan's Pub
Hannah Rose & The GravesTones/Big Sherb: Halloween GetDown, Billy's Lounge
Troll For Trout, One Trick Pony
Left Lane Cruiser/Black Cat Bone/The Tube Socks, Tip Top Deluxe Bar & Grill
Par-lio Connection (Halloween party), Creston Brewery
Halloween Costume Party, The B.O.B.
Nick DeKoff, Blue Water Grill
Thundering Heart, River City Saloon
Astro Jackson, Back Forty Saloon
Monsters' Ball, 20 Monroe Live
Halloween Block Party, Garage Bar and Grill
44 Sound System, Rocky's Bar and Grill
Robin Connell Trio, JW Marriott
Mike Frost Trio, Rendezvous Lounge @ Amway Grand Plaza Hotel
Paper Thin/Bare Knuckle Hooligans/Bad Assets Auslander/The Old Breed, 741
Rebel Swain, Quinn & Tuite's Irish Pub
Hattrick, Shots On West River, Belmont
Lynn Thompson, Bier Distillery, Belmont
Folk Alliance Region Midwest Conference, Crowne Plaza Airport Hotel & Conference Center, Cascade (Oct. 25-28)
John Shea, Noto's Old World Italian Restaurant, Cascade
Sonimanic, Rogue River Tavern, Rockford
Hazy Past: Halloween Party, Rockford Brewing Company, Rockford
OTC, Woody's Press Box, Wyoming
17 Degrees South, Garage Bar South, Wyoming
Swingtooth, Ridge Cider Co., Grant
Whiskey Bound, Catch 120 Grill, Howard City
Dennie & Everett, Castle Brewing Co., Greenville
Blue Disciples: Halloween Bash, Trail Point Brewing Co., Allendale
CANCELED The Lovers, Seven Steps Up, Spring Lake
Three's A Crowd, Jack's Waterfront Bistro + Bar, Spring Lake
Delilah DeWylde: Halloween Party, Grand Armory Brewing, Grand Haven
Decades, Itty Bitty Bar, Holland
Holland Symphony, "Classics II: Pulling Out the Stops," Jack H. Miller Center for Musical Arts, Hope College, Holland
JMM Jazz, Great Legs Winery Brewery Distillery, Holland
Jared DeMeester & Friends, Park Theatre, Holland
Patty Pershayla, Hops At 84 East, Holland
Fremont John, Pub @ Saugatuck Brewing Co., Douglas
Chris Wiser, Pigeon Hill Brewing, Muskegon
Conrad Shock + The Noise (Halloween Pub Crawl), Unruly Brewing Company, Muskegon
The Factory (Halloween costume contest), McDuff's Bar & Grille, Wayland
Nick Dekoff/Funkle Jesse, Gun Lake Casino, Wayland
Glamhammer, Hilliards Corner Lounge, Wayland
Schubert's 5th, Kalamazoo Symphony
Passafire/Roots Of A Rebellion, Back Room @ Bell's Eccentric Cafe, Kalamazoo
Big Dudee Roo/Phil Barry, Old Dog Tavern, Kalamazoo
Out of Favor Boys 3, Potter's Lounge, Four Points Sheraton, Kalamazoo
Great Lakes Riot/Unworthy/Element: Indigo, The Music Factory, Battle Creek
Deep Fried Pickle Project, The Livery, St. Joseph
Steve Foresman/JGJ Band: Jammin' In The Vineyard, Round Barn Winery, Distillery & Brewery, Baroda
Paula Abdul, Silver Creek Event Center, Four Winds Casino, New Buffalo
ODR, Halloween Party, Lucky's Roadhouse, Wayland
Sunday, Oct. 28
SOLD OUT Brothers Osborne/Charlie Worsham, 20 Monroe Live
The Drifters/Cornell Gunter's Coasters/The Platters, DeVos Performance Hall
Julien Labro and the Chanson Experiment: Underground Concert Series, LaFontsee Galleries
Chief Keef, The Orbit Room
Murder Party/78 RPM/Kiwi Army/Shoebox, 741
Mike Frost & Mike Hyde, (10 a.m.) Sunday Brunch @ JW Marriott
River North Jazz Brunch (11 a.m.), The Old Goat
Robin Connell & Jim Cooper (2 p.m.), Harmony Hall
Randy Marsh & Friends, SpeakEZ Lounge
Folk Alliance Region Midwest Conference, Crowne Plaza Airport Hotel & Conference Center, Cascade (Oct. 25-28)
Beer City Saxes (4 p.m.), Habitat for Humanity fund-raiser, Christ Lutheran Church, Wyoming
Jim Spalink (noon), Cedar Springs Brewing Company, Cedar Springs
Dalriada (noon), Curragh Holland, Holland
Troll For Trout, Salt Of The Earth, Fennville
Dean Allrick Trio, What Not Inn, Fennville
Luke Lenhart, Hilliards Corner Lounge, Wayland
Blues Jam with Crossroads, Old Dog Tavern, Kalamazoo
Kate Boyd, Howard Performing Arts Center, Andrews University, Berrien Springs
ON THE HORIZON
Monday, Oct. 29
Alice Cooper, DeVos Performance Hall
Twiztid (Fright Fest)/Alla Xul Elu/Underground Avengers/MMFD/Lana Blac/Xtra Overdoze, The Stache inside The Intersection
Of Montreal/Locate S,1, The Pyramid Scheme
BassBin: Pepo/Martin Stoy, Billy's Lounge
Dirty Mike & The Boys, Tip Top Deluxe Bar & Grill
In The Blue Jazz Ensemble, Jazz & Gin Mondays, Long Road Distillers
John Shea, Rockwell Republic
JMM Jazz, Big Lake Brewing, Holland
Jazz Jam, What Not Inn, Fennville
Tuesday, Oct. 30
Eric Johnson, The Intersection
Melodime, Seven Steps Up, Spring Lake
The New Standard, Grand Bar, Grand Haven
Tony Bakker, Hops At 84 East, Holland
Stovepipe/Karli Morehouse (of Lipstick Jodi)/Conrad Shock + The Noise: Open Mic Costume Party, Park Theatre, Holland
Tuesday Night Jazz Jam, Rupert's Brew House, Kalamazoo
Devon Damn Hanson Devil, The Union Cabaret & Grille, Kalamazoo
Wednesday, Oct. 31
Blue Water Ramblers, Local Spins Wednesday, SpeakEZ Lounge
Seven Lions, The Intersection
Me Without You/Smidley/Davey & The Chains, The Pyramid Scheme
Deadicated (Grateful Dead tribute)/Nicholas James Thomasma, Rocky's Bar & Grill
River North Jazz, The Old Goat
Tom Hagen Trio featuring Rick Reuther, Noto's Old World Italian Restaurant, Cascade
Dale Wicks, Cedar Springs Brewing Company, Cedar Springs
Wind Ensemble Halloween Concert, Jack H. Miller Center for Musical Arts, Concert Hall, Hope College, Holland
Ivan Akansiima, Mizu Sushi, Holland
DJ Rhythm Of The Night, New Holland Brewing's Pub On 8th, Holland
Coty Bouchard, Gun Lake Casino, Wayland
Robert Rolfe Fedderson, Final Gravity Brewing Co., Kalamazoo
DMNY Featuring J Phlip, Shakespeare's Pub Lower Level, Kalamazoo
DJ Ron E Roc/Sweet Technique/BPat/HighTyde/Mak Loo/Nico Freeze/Ckyttlz/Impeccable Skills/Pwp/Mizery/Large Mouth Bass/Furshur/Royal/Rill/Nemoniq/Kid Kzoo/Skitzo/DJ Clay: Murder Mitten Entertainment's Twerk-O-Ween, Papa Pete's, Kalamazoo
Thursday, Nov. 1
Kenny Barron Quintet, Spectacular Jazz Series, St. Cecilia Music Center
Scorpion Season, Drake Tribute Night, 20 Monroe Live
Sister Sparrow & The Dirty Birds, Founders Brewing Company
YehMe2 x Whipped Cream/Kar Pow/S&M, Elevation below The Intersection
Mary Rademacher/Rick Reuther/Tom & Cherie Hagen, One Trick Pony
Heather Bartman Band, Mulligan's Pub
Tail Light Rebellion/People From Places, 741
Hannah Laine Duo, Linear Restaurant
Mary Rademacher Reed/Dave Proulx/Mike Frost, One Trick Pony
JMM Jazz, Noto's Old World Italian Restaurant, Cascade
Molly & Me, Rockford Brewing Company, Rockford
Rich Burkholder, Kirby House, Grand Haven
Joe Marcinek, Big Lake Brewing, Holland
Andrew Rathbun Trio, The Union Cabaret & Grille, Kalamazoo
Friday, Nov. 2
Gov't Mule, 20 Monroe Live
Modern Adventures/The Hacky Turtles/The Skinny Limbs, The Pyramid Scheme
Whitey Morgan/Alex Williams, The Intersection
The Fabulous Vans/Run Silent/Deep Red, Mulligan's Pub
Daddy'z Breakdown/Feeding Grizzlies, Tip Top Deluxe Bar & Grill
Brena, H.O.M.E. At The B.O.B.
Paddlebots, Billy's Lounge
John Shea, JW Marriott
Entourage, Rendezvous Lounge @ Amway Grand Plaza Hotel
Trixy Tang, River City Saloon
Grand Rapids Symphony, "Bernstein's 100th," DeVos Performance Hall (Nov. 2-3)
Union Guns, Back Forty Saloon
Toby Bresnahan, Brass Ring Brewing
La Zenda Nortena/Los Sementales De Nuevo Leon/Bando Lamento, The Orbit Room
Tru-Burn/The Jackpine Snag/The Holy Warheads, 741
Outbreak, Shots On The River, Belmont
In The Blue Jazz Ensemble, Village Inn 44th Street Pizza Sports Bar and Grill, Wyoming
The Moonrays, Rockford Brewing Company, Rockford
Decades, Woody's Press Box, Wyoming (Nov. 2-3)
Arlo Guthrie/Sarah Lee Guthrie, Kalamazoo State Theatre, Kalamazoo
Gold Company Sneak Preview, Miller Auditorium, Kalamazoo
Kyle Brown, Barrel Room @ Saugatuck Brewing Co., Douglas
Dale Wicks, Tripelroot, Zeeland
Chunk of Funk, Itty Bitty Bar, Holland
Symphony Orchestra Concert, Jack H. Center for Musical Arts, Concert Hall, Hope College, Holland
Brad & Jordan (of Vinylicious), Our Brewing, Holland
Jess and Jesse, New Holland Brewing's Pub On 8th, Holland
Carter Lezman, Waverly Stone Gastropub, Holland
Nobody's Girl, Seven Steps Up, Spring Lake
West Michigan Symphony, "Scheherazade Showcase," Frauenthal Center, Muskegon
Mary Rademacher Reed, 18th Amendment Spirits Co., Muskegon
JGJ, McDuff's Bar & Grille, Wayland
Barcode, Lucky's Roadhouse Bar & Grill, Wayland (Nov. 2-3)
Upcoast Kin/Feel Good, Gun Lake Casino, Wayland
Jake Simmons & the Little Ghosts, Back Room @ Bell's Eccentric Cafe, Kalamazoo
Jeff Mueller (5 p.m.), Louie's Trophy House, Kalamazoo
Black Jake & The Carnies/The Bootstrap Boys, Old Dog Tavern, Kalamazoo
No Tomorrow/Laurentian Tides/Fox Follow/Old Man Trainwreck, Papa Pete's, Kalamazoo
Lipstick Jodi, The Union Cabaret & Grille, Kalamazoo
Western Michigan University, Gold Company Sneak Preview, Dalton Center Recital Hall, Kalamazoo
Toney Rocks, Foundry Hall @ Liberty Hyde Bailey Museum, South Haven
Who's Who (The Who tribute), Acorn Theater, Three Oaks
Top Secret Band, Czar's 505, St. Joseph
Mark Lavengood Band, The Livery, St. Joseph
Queen Latifah, Soaring Eagle Casino, Mt. Pleasant
Saturday, Nov. 3
Good Charlotte/Sleeping With Sirens/Knuckle Puck/The Dose, 20 Monroe Live
Joe Hertler & The Rainbow Seekers/Earth Radio, Elevation under The Intersection
Ghastly/Tynan/Callie Reiff/Crisp Bitz, The Intersection
Winnow/Brother Elsey/Canceled Plans/Jake Kalmink, The Pyramid Scheme
We Jack & Friends, Billy's Lounge
That Beatles Thing, One Trick Pony
Duky/Three Deep/Golden Age, Creston Brewery
Three's A Crowd, River City Saloon
Grand Rapids Symphony, "Bernstein's 100th," DeVos Performance Hall (Nov. 2-3)
Black Jake & The Carnies/Stone Soup and the Broken Teeth, Tip Top Deluxe Bar & Grill
Union Guns, Back Forty Saloon
Mike Frost Trio, JW Marriott
Entourage, Rendezvous Lounge @ Amway Grand Plaza Hotel
Young Dolph, The Orbit Room
Brian Loughrey, Quinn & Tuite's Irish Pub
River City Jazz Ensemble, Boat & Canoe Club
Quarter Below, Shots On The River, Belmont
John Shea, Noto's Old World Italian Restaurant, Cascade
Biomassive, Rockford Brewing Co., Rockford
Sweet J Band, Rogue River Tavern, Rockford
Decades, Woody's Press Box, Wyoming
Kevin McDaniel, The Pub @ Saugatuck Brewing Co., Douglas
All In, Itty Bitty Bar, Holland
Gabrial James, Great Legs Winery Brewery Distillery, Holland
Natchez Trace: Peace, Love & Music (fund-raiser for Holland Chorale), Yacht Basin Marina, Holland
Holland Symphony Orchestra, "Pulling Out The Stops," Jonathan Girard, guest conductor/Huw Lewis, organ, Concert Hall @ Jack H. Miller Center for Musical Arts, Hope College, Holland
Brian Dunne/Amy Petty, Seven Steps Up, Spring Lake
The Buster Blues Band, Hennessy's Pub, Muskegon
Dean Allrick, What Not Inn, Wayland
Barcode, Lucky's Roadhouse, Wayland (Nov. 2-3)
DJ Mitch, McDuff's Bar & Grille, Wayland
JGJ/Fool House, Gun Lake Casino, Wayland
The Crane Wives, Back Room @ Bell's Eccentric Cafe, Kalamazoo
Kalamazoo Symphony, "Paul Shaffer in Symphony," Miller Auditorium, Kalamazoo
Kenny Wayne Shepherd Band/Jake Kershaw, Kalamazoo State Theatre, Kalamazoo
Plain Jayne, Louie's Trophy House, Kalamazoo
Champagne Drip/Samsara Family Collective/Large Mouth Bass/Introspace/Panther, Papa Pete's, Kalamazoo
Starfarm, Shakespeare's Pub Lower Level, Kalamazoo
Big Love Band, The Union Cabaret & Grille, Kalamazoo
Kyle Jennings, Old Dog Tavern, Kalamazoo
Out of Favor Boys 3, Beach Club, Portage
Dacia Bridges Project/Thunderbolt & Lightfoot, Paw Paw Playhouse, Paw Paw
Jen Sygit & Sam Corbin, The Livery, St. Joseph
Let's Spend The Night Together (The Rolling Stones tributes), Acorn Theater, Three Oaks
Sunday, Nov. 4
Seether/Lokella, 20 Monroe Live
Greg Miller (10 a.m.), Sunday Brunch, JW Marriott
River North Jazz Brunch (11 a.m.), The Old Goat
River Rogues Jazz Band (2 p.m.), Harmony Hall
Ronnie, Bobby, Ricky & Mike (of New Edition), DeVos Performance Hall
Paul Brewer/Altin Sencalar, Jazz In The Sanctuary Hosted by Robin Connell, Fountain Street Church
Sandra Effert, Creston Brewery
Black Jake & the Carnies/Stone Soup and the Broken Teeth, Tip Top Deluxe Bar & Grill
Randy Marsh & Friends, SpeakEZ Lounge
Toby Bresnahan, Cedar Springs Brewing Company, Cedar Springs
Dalriada (noon), Curragh Holland, Holland
Dacia Bridges Project, Salt Of The Earth, Fennville
Nicholas James Thomasma, Hilliards Corner Lounge, Wayland
Turnpike Troubadours/Charley Crockett, Kalamazoo State Theatre, Kalamazoo
Zoltan Fejevari, Gilmore Rising Stars Series, Wellspring Theater, Kalamazoo
Western Michigan University Bronco Marching Band, Miller Auditorium, Kalamazoo
Western Michigan University, Benjamin Pierce (tuba), Dalton Center Recital Hall, Kalamazoo
Copyright 2018, Spins on Music LLC