Festival season is in full gear, plus riveting shows with Reverend Horton Heat, Davina & The Vagabonds, Trevor Hall, some terrific local music showcases, the Asian-Pacific Festival and the kickoff of several outdoor concert series.
THE BIG LIST: June 11-17
SCROLL DOWN TO WIN TICKETS TO SEE DAVINA & THE VAGABONDS
Support our coverage of
West Michigan's music scene
For an expanded list of upcoming shows at West Michigan venues, check out The REALLY Big List at Local Spins. For free outdoor summer concert series in various municipalities, choose this list. Other outdoor concerts (some of which may have a charge) are popular with music fans, too. And don't forget to check for music festivals in our Great Lakes state.
Have concert listings you think deserve to be spotlighted? Email date, time, ticket prices, location and details to liz@localspins.com.
MONDAY
BYRON CENTER HIGH SCHOOL JAZZ BAND
When: 6:30 p.m. Monday
Admission: Free
Where: Ah-Nab-Awen Park, 220 Front Ave. NW, Grand Rapids
It's back for another season. The West Michigan Jazz Society's Jazz in the Park series returns to Ah-Nab-Awen Park along the Grand River in downtown Grand Rapids with young musicians launching the series. The Byron Center High School Jazz Band performs this week, with veteran players following in coming weeks, including Kathy Lamar, Behn Gillece, Paul Keller and many more.
Get more information and the full concert lineup online at wmichjazz.org.
TUESDAY
ROGUE RIVER BLUES SERIES:
JAKE KERSHAW
When: 7 p.m. Tuesday
Admission: Free
Where: Garden Park near the dam, Rockford
Young Jake Kershaw has been lighting up stages with his blues-rock-guitar prowess over the past year or two, so it's only apropos that the Marshall 17-year-old is kicking off this summer's United Bank Rogue River Blues Series with his band, right along the river in downtown Rockford.
Tuesday's launch is just the tip of the iceberg for this 10-week series that contines June 19 with Big Boss Band, June 26 with the Vincent Hayes Band and July 3 with The Reverend Peyton's Big Damn Band.
CHECK OUT THIS WEEK'S COMPLETE LIST OF COMMUNITY CONCERTS HERE, INCLUDING THE LAUNCH OF SEASONS IN LOWELL, HOLLAND, THE CELADON DEVELOPMENT AND ELSEWHERE: Free Community Concerts
ECOPRINT AFTER HOURS:
MAY ERLEWINE
When: 7 p.m. Tuesday
Tickets: $20 advance only
Where: EcoPrint, 549 Ottawa Ave. NW, No. 103, Grand Rapids
Bill Chesney, owner of EcoPrint, is starting a new concert series that serves as a fundraiser that will allow him to purchase new equipment for his printing operation. This week's super-intimate show at EcoPrint stars a classy Michigan classic: Singer-songwriter May Erlewine. Only 50 tickets are available for the show and available online here. All kinds of merch will be available at the show, too.
On June 26, The Crane Wives will make an appearance as part of the series.
WEDNESDAY
BRANDI CARLILE
When: 6:30 p.m. Wednesday
Tickets: SOLD OUT
Where: Frederik Meijer Gardens & Sculpture Park, Grand Rapids Township
Folk-rock singer-songwriter Brandi Carlile has a brand new album, "By the Way, I Forgive You," which not only soared to No. 5 on the Billboard 200 chart but also topped the Folk Albums and Top Rock Albums charts after it was released. Carlile has been a popular return performer at Meijer Gardens and clearly loves the venue, always delivering enthusiastic and inspiring shows here.
The Secret Sisters will open Wednesday's show. Gates open at 5:15 p.m.
LOCAL SPINS PRESENTS:
A CELEBRATION OF PRIDE WITH CIRCLE THEATRE
When: 8 p.m. Wednesday
Admission: Free
Where: SpeakEZ Lounge, Grand Rapids
Local Spins has partnered with SpeakEZ, Circle Theatre and Grand Rapids Pride Center to present a special evening of performances and more for this Local Spins Wednesday show. The evening will feature female-driven Broadway tunes from the "Broadway Babes" summer concert, a sneak peek into the LGBTQ-themed musical "Fun Home," and games, trivia and music. Admission is free, but donations will be accepted and encouraged for this special fundraising night for Circle Theatre and Grand Rapids Pride Center.
Local Spins Wednesdays are presented by Local Spins, SpeakEZ Lounge, Perrin Brewing Company and WYCE, with Michigan beer specials on tap and free parking in the Sixth Street Park, a block north on Monroe Avenue NW. More info here.
THURSDAY
EVERCLEAR
MARCY PLAYGROUND
LOCAL H
When: 7 p.m. Thursday
Tickets: $25 advance, $30 day of show, $90-$225 VIP
Where: The Intersection, Grand Rapids
The 2018 Summerland Tour brings together some awfully big names from the pantheon of 1990s rock, with Everclear ("Wonderful," "Santa Monica"), Local H ("Bound for the Floor") and Marcy Playground ("Sex and Candy") rocking The Intersection's main showroom. The Grand Rapids tour stop comes between shows in Cleveland and Waupaca, Wis.
There are various meet-and-greet packages available: doors for this all-ages show open at 6 p.m. Details online at sectionlive.com.
SERITA'S BLACK ROSE
When: 7 p.m. Thursday
Admission: Free
Where: Riverwalk Plaza, downtown Lowell
Another summer community concert series kicks off this week, this one in downtown Lowell with the inspiring vocals of Serita Crowley who fronts Serita's Black Rose – a group that blends soul, rock, folk, pop and blues into its powerhouse sets. (Serita and Jon of Serita's Black Rose follow this on Friday with a duo performance at The Deck at 1601 Beach St. in Muskegon.)
The outdoor series continues next week with The Mainstays, followed by The Bootstrap Boys on June 28. See a full listing of community concerts across West Michigan here: Free Community Concerts.
DAVINA & THE VAGABONDS
JMM JAZZ TRIO
When: 8 p.m. Thursday
Tickets: $10 advance, $15 day of show
Where: Tip Top Deluxe Bar & Grill, Grand Rapids
LOCAL SPINS TICKET GIVEAWAY: The first two people to email john@localspins.com with "DAVINA" in the message field will win a pair of tickets to Thursday's concert. Check The Big List every week for your chance to win concert tickets.
Minnesota's Davina & The Vagabonds are that rare outfit that magically melds blues and jazz and more into its robust musical approach – aka, "fresh spin on an old sound" – led by soulful singer Davina Lozier. The band has made Grand Rapids' Tip Top a regular stop on its U.S. tours, and this time around, West Michigan's own JMM Jazz Trio, led by singer Diego Morales, will open the show.
Get details on the Tip Top's Facebook page, where you can also find info about Friday's House of Waters/Barbarossa Brothers show, Saturday's Joecephus & the George Jonestown Massacre/Slumlord Radio concert and Sunday afternoon's appearance by Stovepipe, Chain of Lakes and Mat Churchill.
FRIDAY
CAN'D AID MUSICAL GATHERING:
STEEP CANYON RANGERS
MARK LAVENGOOD
SETH BERNARD
When: 5 p.m. Friday
Tickets: $20 ($100 VIP)
Where: Perrin Brewing Co., 5910 Comstock Park Drive, Comstock Park
The first ever Can'd Aid Musical Gathering outside Perrin Brewing stars bluegrass powerhouse Steep Canyon Rangers (which has been making a number of Michigan tour stops as of late, opening for Steve Martin and Martin Short at DeVos Performance Hall last month, playing Bell's Brewery Beer Garden in Kalamazoo on Thursday and Interlochen Center for the Arts with Martin & Short up north on Aug. 11).
The Grammy-winning band has a new album, "Out in the Open." They'll be joined for this event – which raises money for the Can'd Aid Foundation, which supports all manner of "do-goodery" – by Grand Rapids' own bluegrass-meister Mark Lavengood as well as Earthwork Music collective founder Seth Bernard. Get tickets and more details online at perrinbrewing.com.
REVEREND HORTON HEAT
BIG SANDY
LARA HOPE & THE ARK-TONES
When: 8:30 p.m. Friday
Tickets: $20
Where: Bells' Brewery Beer Garden, Kalamazoo
Texas psychobilly band Reverend Horton Heat has long revved up audiences with its intoxicating blend of rockabilly, punk, swing and country music, not to mention keeping them amused with its humor. Led by guitarist Jim "Reverend Horton" Heath, this evening is really a magnificent triple bill with Big Sandy (solo) and Lara Hope & The Ark-Tones also firing up the outdoor stage.
Get tickets and details online at bellsbeer.com, where you can also get info about Thursday's show starring Steep Canyon Rangers, who also play Grand Rapids on Friday. More about that above.
AZIZI JASPER, CANDY LAPRIE
DJ BUS-CAT, DJ ROBERT S
FOE SQUAD
When: 10 p.m. Friday
Tickets: $15
Where: The Pyramid Scheme, Grand Rapids
This is being called the "Black Panther Throwback Party," which is a benefit for the African-American Center and presented by WYGR-FM (94.9). The 21-and-older show will feature '90s and early 2000s music, with sets by Azizi Jasper, DJ Bus-Cat, Candy Laprie, DJ Robert S, Beezy and Foe Squad.
Get details online at pyramidschemebar.com, where you can also get the lowdown on Saturday's tour stop by Have Mercy, with Kississippi, Gleemer and Super American ($15 advance, $17 day of show). Doors open at 6:30 p.m. for the Saturday show.
BUTTERMILK JAMBOREE
When: Friday-Sunday
Tickets: $120 weekend adults, $30 children, $30-$60 day passes
Where: Circle Pines Center, 8650 Mullen Road, Delton
Rootsy New York band Donna the Buffalo headlines this year's Buttermilk Jamboree, which also boasts a who's who roster of regional stars, including The Accidentals, Luke Winslow King, Radio Free Honduras, Mustard Plug, Madcat Midnight Blues Journey, Zion Lion and many more.
The family-friendly three-day festival, located midway between Grand Rapids and Kalamazoo, oozes a special atmosphere, and the music is nearly nonstop with help from five different states in a picturesque setting. Details available online at buttermilkjamboree.org, and read more about the festival later this week at Local Spins.
SATURDAY
FOUNDERS FEST:
JOE RUSSO'S ALMOST DEAD
ANTIBALAS, MONOPHONICS
SAN FERMIN
When: 3 p.m. Saturday
Tickets: $40
Where: Outside Founders Brewing, Grand Rapids
This annual street party draws thousands of revelers every year for Founders Brewing beer and performances by national and regional acts. This year's lineup – with performers cranking their sets out on a single, large stage – stars much-in-demand Brooklyn Grateful Dead tribute band Joe Russo's Almost Dead, with Antibalas, Monophonics, San Fermin and Grand Rapids' own FBC All Stars and Desmond Jones also on the bill.
The schedule of performances: 3 p.m. Desmond Jones, 3:45 p.m. FBC All Stars, 4:45 p.m. San Fermin, 6:15 p.m. Monophonics, 7:45 p.m. Antibalas, 9:15 p.m. Joe Russo's Almost Dead.
Local food and art vendors will also be on hand for the day. Get details online at foundersbrewing.com and follow coverage of Founders Fest at Local Spins this weekend. (To warm things up, Founders bring in another Brooklyn band, Future Generations, plus Austin's The Lagoons, for Thursday night's free 9:30 p.m. show in the taproom.)
616 SHOWCASE:
WUZEE, BROTHER ADAMS
BLACK CAT BONE, MAGGIE MAY
When: 6 p.m. Saturday
Admission: Free
Where: Mulligan's Pub, Grand Rapids
This showcase of Grand Rapids-area acts cuts across several genres and celebrates the diversity of the region's music scene. Hip hop artist WuZee, a founding member of The Almighty Foot Clan, has turned heads for years with his rapping style and lyrics; Holland's Brother Adams is a cutting-edge folk-rock band with a Modest Mouse-like approach; roots music collective Black Cat Bone was "inspired by the Lomax recording of early 20th century sharecroppers;" Maggie May is a folk-punk ukulele player.
Get more details online here.
FOUR YEAR STRONG
GRAYSCALE, SOUTHPAW
MIDWEST SKIES, ANTIGHOST
When: 7 p.m. Saturday
Tickets: $16 advance, $18 day of show
Where: Elevation inside The Intersection, Grand Rapids
Massachusetts pop-punk band Four Year Strong was formed way back in 2001 and unleashed its seventh full-length recording, "Some of You Will Like This, Some of You Won't," last fall. The band brings its national tour to Grand Rapids, with Grayscale, Southpaw, Midwest Skies and Antighost opening the show. Doors open at 6 p.m.
By the way, The Intersection boasts two other shows the same night: Badfish: A Tribute to Sublime returns to GR with a 10 p.m. concert in the main showroom that also features Melophobix ($17 advance, $20 day of show, $10 with Founders Fest ticket), and Eliot Lipp, Bass Physics, Pause, Sandose and NOHC getting electronic in The Stache at 9 p.m. ($15 advance, $18 day of show, $10 with Founders Fest ticket).
TREVOR HALL
When: 8 p.m. Saturday
Tickets: $28.50 advance, $32 day of show
Where: Bell's Brewery Beer Garden, Kalamazoo
South Carolina singer-songwriter Trevor Hall's music occupies territory that falls somewhere in between folk, acoustic rock, reggae and alt-rock with a spiritual, uplifting message. His latest full-length album, "The Fruitful Darkness," was described by indiemusicreview.com as "deeply ruminative" with "gleaming acoustic guitar lines and Hall's rich, but dusky vocal tone."
Get tickets for the 21-and-older show online at bellsbeer.com.
SUNDAY
ALISON KRAUSS
When: 7 p.m. Sunday
Tickets: SOLD OUT
Where: Meijer Gardens, Grand Rapids Township
Alison Krauss' impact and reputation extend far beyond the bluegrass and country realm where she's made her mark over the past 30 years or so. For one thing, she's racked up an astounding 27 Grammy Awards over the years, making her the most awarded female artist in Grammy history, and has collaborated with countless stars during her career.
Her latest album, "Windy City" – full of vintage country vocals – was released in 2017, rising to the top of the Folk, Top Country and Top Bluegrass Albums charts. Steven Delopoulos is a special guest for this concert, with gates opening at 5:45 p.m.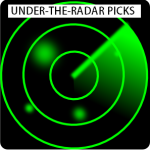 UNDER-THE-RADAR PICKS
The Legal Immigrants and The Russ Brothers playing Tip Top Deluxe Bar & Grill in Grand Rapids, 7:45 p.m. Wednesday, $5 21-and-older, $8 18-20 — This is billed as "fan appreciation night" with stickers, vinyl and shirts to give away to fans. Grand Rapids rock band The Legal Immigrants leads the way, with The Russ Brothers also performing. Get more details about all of Tip Top's shows this week online here.
Brant Satala playing One Trick Pony in Grand Rapids, 8 p.m. Thursday, free – With June now well underway, One Trick Pony cuts back to Thursday shows only for the summer, but this week's concert is a special one: Grand Rapids singer-songwriter Brant Satala just released a fine new studio album, "Boats," so fans can expect to be entertained by a bunch of new material. Call 235-7669 for reservations.
Major Murphy playing Harmony Hall at 401 Stocking Ave. NW in Grand Rapids, 8 p.m. Thursday, free – Grand Rapids' Major Murphy plays dream pop that has its own distinctive vibe.
Zoso, tribute to Led Zeppelin, playing 20 Monroe Live in Grand Rapids, 9 p.m. Friday, $15-$25 – This is billed as a celebration of 50 years of Led Zeppelin, spearheaded by Zoso, which has been touted by some as the "ultimate" Led Zep experience. Get tickets online at 20monroelive.com.
House Of Waters, Barbarossa Brothers and Karisa Wilson playing Tip Top Deluxe Bar & Grill in Grand Rapids, 9 p.m. Friday, $10 – This shapes up as a fun and intriguing evening. House Of Waters meshes indie-rock, West African music, jazz, psych-rock and classical strains into its unique approach. And Barbarossa Brothers and Karisa Wilson are both Michigan favorites.
TwistedDubz, Bass Windu, JWubzz, Sleepless and Reptahr playing The Orbit Room in Grand Rapids, 9 p.m. Friday, $7 advance, $9 day of show – This is billed as "Local Legends" night with DJs creating a night of electronic splendor at The Orbit Room. Get info online here.
Asamu Johnson & The Associates of the Blues playing Billy's Lounge in Grand Rapids, 9:30 p.m. Friday, $5 – Revel in the vintage blues of Grand Rapids' Asamu Johnson & The Associates of the Blues, followed on Saturday night by the R&B- and horn-fueled attack of Hip Pocket.
Zion Lion playing Sandy Point Beach House at 7175 Lakeshore Drive in West Olive, 4 p.m. Saturday, free – This is a great time of year to head to the lakeshore, especially on Reggae Saturday at Sandy Point Beach House, with Kalamazoo reggae favorites Zion Lion bringing summer vibes to the outdoor patio.
Pouya playing 20 Monroe Live in Grand Rapids, 8 p.m., Saturday, $28-$45 – Florida rapper Pouya is touring behind his latest album, "Five Five," and makes a stop in Grand Rapids, with Wifisfuneral and Shakewell also on the bill. Doors open at 7 p.m.
Joecephus & The George Jonestown Massacre and Slumlord Radio playing Tip Top Deluxe Bar & Grill in Grand Rapids, 9 p.m. Saturday, $10 — The name alone draws attention, of course. Memphis' Joecephus & The George Jonestown Massacre is, well, a strange mix of outlaw country, rockabilly, punk and metal. GR punk band Slumlord Radio is also on the bill, and there will be a free raffle for all those in attendance for "a signed Mr. T 8 x 10," we're told.
---
OTHER MICHIGAN FESTIVALS THIS WEEK
• Rez Fest at Mount Mancelona: https://www.facebook.com/events/127315624766417/
• Alpena Blues Festival in Alpena: https://www.alpenablues.org/
• Spirit of the Woods Folk Festival in Brethren: http://www.spiritofthewoods.org/festival.html
• Hoodilidoo Music Festival, Summit Hill in Covert: http://www.hoodilidoo.com/
---
THE REALLY BIG LIST OF CONCERTS, PLUS SHOWS ON THE HORIZON
Monday, June 11
BassBin: Reign N Bliss/Crisp Blitz, Billy's Lounge
John Shea Trio, Rockwell Republic
Rockshop, The Score Restaurant & Sports Bar
The Porters, Walker Branch, Kent District Library, Walker
Max Lockwood, Songwriting Workshop, Kentwood Branch, Kent District Library, Kentwood
String Circle, Cascade Township Branch, Kent District Library, Cascade
JMM Jazz, Big Lake Brewing, Holland
Jazz Jam, What Not Inn, Fennville
Adam Miller, Hackley Public Library, Muskegon
Brena, Dockers, Muskegon
Mark Sala, Gun Lake Casino, Wayland
Tuesday, June 12
JGJ, The Score Restaurant & Sports Bar
May Erlewine, AfterHours, EcoPrint (549 Ottawa Ave. NW)
Take Three Jazz Trio, The Grand Theatre Bar, Grand Haven
Sean Copenhaver, Gun Lake Casino, Wayland
Tuesday Night Jazz Jam, Rupert's Brew House, Kalamazoo
Wednesday, June 13
SOLD OUT Brandi Carlile, Frederik Meijer Gardens & Sculpture Park Amphitheater
Big Boss Band: Block Party, Garage Bar & Grill
The Legal Immigrants/The Russ Brothers, Tip Top Deluxe Bar & Grill
Jake Stevens, The Blu Bar @ Blue Water Grill
Oregon Dreamchild, The Score Restaurant & Sports Bar
Tom Hagen Trio featuring Rick Reuther, Noto's, Cascade
Versus (unplugged), Cedar Springs Brewing Company, Cedar Springs
Walt Gutkowski & the Bridge Street Band, Bostwick Lake Inn, Rockford
Ivan Akinsiima, Mizu Sushi, Holland
Mike Talbot, Gun Lake Casino, Wayland
Gull Lake Jazz Orchestra with Edye Evans Hyde, The Union Cabaret & Grille, Kalamazoo
Blue Veins Blues Jam, Shakespeare's Pub Lower Level, Kalamazoo
Szkojani Trio, Martini's, Kalamazoo
Rest Repose, Papa Pete's, Kalamazoo
Thursday, June 14
Everclear/Marcy Playground/Local H, The Intersection (Main Showroom)
Future Generations/The Lagoons, Founders Brewing Co.
Davina and the Vagabonds/JMM Jazz Trio, Tip Top Deluxe Bar & Grill
Brant Satala, One Trick Pony
Major Murphy, Harmony Hall
Laura Bennett & Chris Corey, Zeppelin Lounge @ New Holland Brewing's The Knickerbocker
The Fast Hands Band, 7 Monks Taproom
You Rest, You Joy Life/Tequila Deer/The Real Propaganda, Mulligan's Pub
Coty Bouchard, The Blu Bar @ Blue Water Grill
Decades, The Score Restaurant & Sports Bar
Mark Kahny & Mary Rademacher Reed, Grand Lady Riverboat, Jenison
Kent County String Band, Riverside Grille, Rockford
Toby Bresnahan, Rockford Brewing Company, Rockford
Livin' The Dream, Bostwick Lake Inn, Rockford
The Smokin' Dobroleles, Big Lake Brewing, Holland
Andy Frisinger & Chris Wiser, Grand Armory Brewing, Grand Haven
Ricky Hill, Portobello, Grand Haven
Rich Burkholder, K2 Deck @ The Kirby House, Grand Haven
Schrock Brothers, On The Patio @ Saugatuck Brewing Co., Saugatuck
Nathan Kalish and the Lastcallers, Unruly Brewing Company, Muskegon
Run 4 Cover, Gun Lake Casino, Wayland
The Steep Canyon Rangers, Bell's Eccentric Cafe Outdoor Beer Garden, Kalamazoo
Hollow Earth/Braided Veins/Andor/Maeth, Shakespeare's Pub Lower Level, Kalamazoo
Terry Lower Trio with Lana Hoffman, Clara's On The River, Battle Creek
Friday, June 15
ZoSo (Led Zeppelin tribute), 20 Monroe Live
CANCELLED Famous Dex, The Intersection
Aziz Jasper/DJ Bus-Cat/DJ Robert S/Candy Laprie/Foe Squad: Black Panther Throwback Party (benefit for The African American Center), The Pyramid Scheme
Aaron Whitlock, CitySen Lounge @ CityFlats Hotel
Kristen Kuiper, Beer Garden @ New Holland Brewing's The Knickerbocker
Fled Five, River City Saloon
Ultrafab, H.O.M.E. At The B.O.B.
Evan Burgess, Flanagan's Irish Pub
John Shea, JW Marriott
Scott Veenstra Trio, Rendezvous Lounge @ Amway Grand Plaza Hotel
Union Guns, Grand Woods Lounge
Marquita Bernard, The Blu Bar @ Blue Water Grill
House Of Waters/Barbarossa Brothers/Karisa Wilson, Tip Top Deluxe Bar & Grill
The Moonrays, Rocky's Bar & Grill
Asamu Johnson and the Associates of the Blues, Billy's Lounge
People Like You/Earth And Sea/Lone Caravan, Mulligan's Pub
Head/Stay Fast/Westside Rebellion, Kuzzins Lounge aka 741 Leonard
Jersey Pete & Java Joe, Kava Kasa
Three's A Crowd, Woody's Press Box (June 15-16)
TwistedDubz/Bass Windu/JWubzz/Sleepless/Reptahr: Local Legends, The Orbit Room
Brian Randall Band, The Score Restaurant & Sports Bar
Kathy Lamar/Bob VanStee/Kevin Jones, Noto's, Cascade
The Steep Canyon Rangers/Seth Bernard/Mark Lavengood: CAN'd Aid First Annual Music Gathering, Perrin Brewing Company, Comstock Park
Messin' Around, 57 Brew Pub & Bistro, Greenville
Mark Kahny, Marro's Italian Restaurant, Saugatuck
Goat's Beard, Barrel Room @ Saugatuck Brewing Co., Saugatuck
Olivia Mainville & Brandon James, Tripelroot, Zeeland
Drew Behringer, Our Brewing, Holland
Brett Dame/Upcoast Kin, Portobello, Grand Haven
Oregon Dreamchild, The Kirby House
Jaded 8, Jack's Waterfront Bistro, Spring Lake (June 15-16)
Melophobix/Tell Yo Mama, Unruly Brewing Company, Muskegon
Andy Frisinger, 18th Amendment Spirits Co., Muskegon
Janey B and the Houserockers, Dockers, Muskegon
John Sanger/Hip Pocket, Gun Lake Casino, Wayland
Reverend Horton Heat, Bell's Eccentric Cafe Outdoor Beer Garden, Kalamazoo
Cousin Avery/KOZ & The Effects, Old Dog Tavern, Kalamazoo
Symptoms/JIMS/Hellcat Matt, Louie's Trophy House, Kalamazoo
The Dacia Bridges Project, Beer Garden @ Hopcat, Kalamazoo
Nashon Holloway, The Union Cabaret & Grille, Kalamazoo
Terry Lower with Emma Aboukasm, Clara's On The River, Battle Creek
Benjaman James, The Livery, Benton Harbor
Barb Barton, Red Sky Stage, Petoskey
Saturday, June 16
Pouya/Wifisfuneral/Shakewell, 20 Monroe Live
Joe Russo's Almost Dead/Antibalas/Monophonics/San Fermin/FBC All-Stars/Desmond Jones: Founders Fest, outside of Founders Brewing Company
CANCELLED Monty Alexander Trio/Organissimo/Kathy Lamar & Robin Connell Quartet, St. Cecilia Music Society
Have Mercy/Kississippi/Gleemer/Super American, The Pyramid Scheme
Badfish/Melophobix, The Intersection
Four Year Strong/Grayscale/Southpaw/Midwest Skies/Antighost, Elevation @ The Intersection
Elliot Lipp & Bass Physics/Pause/Sandose, The Stache inside The Intersection
Right Side Up, River City Saloon
Jaded, Flanagan's Irish Pub
Weekend Mixtape, H.O.M.E. At The B.O.B.
Kari Holmes, Back Forty Saloon
Danimal, Grand Woods Lounge
Take Three Jazz, Mixology @ JW Marriott
Scott Veenstra, Rendezvous Lounge @ Amway Grand Plaza Hotel
Bryan Kasenic/Arthur Kimskii/Neddly/The Bunker New York, Creston Brewery
Hip Pocket, Billy's Lounge
Wuzee/Brother Adams/Black Cat Bone/Maggie May: 616 Showcase, Mulligan's Pub
Jocephus and the George Jonestown Massacre, Tip Top Deluxe Bar & Grill
Deathcrown/Flesh For The Beast/Skinjacket, Kuzzins Lounge aka 741 Leonard
Three's A Crowd, Woody's Press Box (June 15-16)
Bill Ellingboe, The Blu Bar @ Blue Water Grill
Trilogy, The Score Restaurant & Sports Bar
John Shea, Noto's, Cascade
Michigan Mafia String Band, Rockford Brewing Co., Rockford
Foolish Plezyer, 57 Brew Pub & Bistro, Greenville
DangerVille (11 a.m.): Car Show, Trail Point Brewing, Allendale
Dusty Chaps, Grand Lady Riverboat, Jenison
Double Nickel String Band, In The Pub @ Saugatuck Brewing Co., Saugatuck
Lomax Big House, Tripelroot, Zeeland
Dave & Connie D, Great Legs Winery Brewery Distillery, Holland
Decades, Lolo's Bar & Grill, Holland
Tomas Esparza Blues Band (benefit for Tiva), Park Theatre, Holland
Zion Lion, Sandy Point Beach House, West Olive
Tony Reynolds, Portobello, Grand Haven
Jack Leaver, The Kirby House
Jaded 8, Jack's Waterfront Bistro, Spring Lake (June 15-16)
Union Guns, Dockers, Muskegon
Zach DuBois, Unruly Brewing Co., Muskegon
The Big Boss Band, Reds Sports Bar & Grill, Middleville
Jake Stevens/Azz Izz, Gun Lake Casino, Wayland
Trevor Hall, Bell's Eccentric Cafe Outdoor Beer Garden, Kalamazoo
Ed & Molly Schief, Beer Garden @ Hopcat, Kalamazoo
Jackpine Snag/Thee Elder Gods, Louie's Trophy House, Kalamazoo
Big Trouble Blues, Paw Paw Playhouse, Paw Paw
Tim Haler & Bonx Brothers, JB's Whiskey Creek, Springfield
PettyBreakers (Tom Petty tribute), Acorn Theater, Three Oaks
Midwestern Lull, The Livery, Benton Harbor
JR Clark and the All Star Blues Mob, Czar's 505, St. Joseph
Mike Struwin/Parallel Hope, Round Barn Winery Distillery Brewery, Baroda
Benjaman James/Hell In A Bucket/G-Snacks/2Bays DJs: Suds & Sun, Grand Traverse Commons, Traverse City
Eli Young Band, Little River Casino Resort, Manistee
Christian Howes Quintet, Dogwood Center for Performing Arts, Fremont
Sunday, June 17
SOLD OUT Alison Krauss, Frederik Meijer Gardens & Sculpture Park Amphitheater
78 Revolutions Per Minute, LowellArts Summer House Concert, Lowell
Greg Miller Trio (10 a.m.), Sunday Brunch, JW Marriott
River North Jazz Brunch (11 a.m.), The Old Goat
River Rogues, Harmony Hall
Randy Marsh & Friends Jazz Jam, SpeakEZ Lounge
Weekend Comeback, The Score Restaurant & Sports Bar
Jason Wheeler & Friends, Cedar Springs Brewing Co., Cedar Springs
Brett Dame, Bostwick Lake Inn, Rockford
Root Doctor, Dockers, Muskegon
Rock Shop, Lolo's Bar & Grill, Holland
The Whiskey Charmers, C3 Spiritual Community (9 a.m.), Grand Haven Community Center, Grand Haven
Brandon Ward/Bill Ellingboe, The Kirby House
Tom Hagen, Grand Lady Riverboat, Jenison
Mark Kahny, Marro's Italian Restaurant, Saugatuck
Hayes Griffin & Nate Roberts, Salt Of The Earth, Fennville
Devin Weber, Hilliard's Corner Lounge, Wayland
Everett Domeier, Gun Lake Casino, Wayland
Chris Young/Kane Brown, Soaring Eagle Casino & Resort, Mt. Pleasant
Brian Allison Music/Steve Foreman's Rock & Roll Caravan, Round Barn Winery Distillery Brewery, Baroda
ON THE HORIZON
Monday, June 18
BassBin: Fortune/Joel Oliver, Billy's Lounge
John Shea Trio, Rockwell Republic
Jaded, The Score Restaurant & Sports Bar
JMM Jazz, Big Lake Brewing, Holland
Jazz Jam, What Not Inn, Fennville
Fiddle Camp with The Moxie Strings, Holland Symphony Orchestra, Midtown Center
Brandon Ward, Gun Lake Casino, Wayland
Tuesday, June 19
The Reptilian (last Grand Rapids show)/Slow Mass/Charles The Osprey/Oliver Houston, The Pyramid Scheme
The Porters, Nelson Township/Sand Lake Branch, Kent District Library
131 Band, The Score Restaurant & Sports Bar
Shawn Mullins/Max Gomez, Seven Steps Up, Spring Lake
Take Three Jazz Trio, The Grand Theatre Bar, Grand Haven
JGJ, McDuff's Bar & Grille, Wayland
Sean Copenhaver, Gun Lake Casino, Wayland
Tuesday Night Jazz Jam, Rupert's Brew House, Kalamazoo
Tom Hagen Trio with Mary Rademacher Reed & Rick Reuther, Douglas Park, Manistee
Wednesday, June 20
El Brandino/The Turnips, Local Spins Wednesday @ SpeakEZ Lounge
Seal, Frederik Meijer Gardens & Sculpture Park Amphitheater
Rebirth Brass Band/DeRobert & The Half-Truths, The Pyramid Scheme
Thirsty Perch Blues Band: Block Party, Garage Bar & Grill
Peat In The Creel, Creston Brewery
Brandon Ward, The Blu Bar @ Blue Water Grill
Trilogy, The Score Restaurant & Sports Bar
Vincent Hayes, Cedar Springs Brewing Company, Cedar Springs
Ivan Akansiima, Mizu Sushi, Holland
Seth Glier, Seven Steps Up, Spring Lake
Coty Bouchard, Gun Lake Casino, Wayland
WMU Jazz Jams, The Union Cabaret & Grille, Kalamazoo
Blue Veins Blues Jam, Shakespeare's Pub Lower Level, Kalamazoo
Terry Lower Trio with Lana Hoffman, Clara's On The River, Battle Creek
Tom Hagen Trio with Mary Rademacher Reed & Rick Reuther, Gull Landing, Pentwater
Thursday, June 21
Langhorne Slim & the Lost At Last Band/The Accidentals/Roosevelt Diggs (benefit for Rotary International & Rotary Club of Rockford), St. Cecilia Music Center
Anna Burch, The Pyramid Scheme
The Iron Maidens, Elevation @ The Intersection
Lowdown Brass Band, Founders Brewing Co.
Mark Stuart, One Trick Pony
Dede and The Dream, Harmony Hall
Laura Bennett/Mark Kahny/Mark Weymouth, Zeppelin Lounge @ New Holland Brewing's The Knickerbocker
The Golden Era of Hip Hop, Rocky's Bar and Grill
Shiro Schwartz/Exposure Therapy/Disco G/Vinyl Fetish, Tip Top Deluxe Bar & Grill
The Jeff Ray Band/Spencer Kilpatrick/Eric Fulton, Mulligan's Pub
Joe Laureano, The Blu Bar @ Blue Water Grill
Three's A Crowd, The Score Restaurant & Sports Bar
JMM Jazz, Noto's, Cascade
Kent County String Band, Riverside Grille, Rockford
Cole Hansen, Rockford Brewing Co., Rockford
The Jetts, Bostwick Lake Inn, Rockford
The Bootstrap Boys, Grand Lady Riverboat, Jenison
The Moxie Strings/Holland Symphony Orchestra: Pops At The Pier, Eldean's Boat Shed, Holland
Steve Talaga Trio, Sandy Point Beach House, Holland
Mark Lavengood/Fireside Collective/Scott Pellegrom & Kevin Kozel, Park Theatre, Holland
Andy Frisinger & Chris Wiser, Grand Armory Brewing, Grand Haven
Gabriel James, Portobello, Grand Haven
Rich Burkholder, K2 Deck @ The Kirby House, Grand Haven
Lynn Thompson, On The Patio @ Saugatuck Brewing Co., Saugatuck
Rent Strike/Michigander/Frontier Ruckus: 5:01 Bridge Fest, on the river trail near Lansing City Market, Lansing
Deerfied Run, Gun Lake Casino, Wayland
The Posies, Bell's Eccentric Cafe Back Room, Kalamazoo
Summer Soulstice Jazz, Crescendo Academy of Music, The Union Carabaret & Grille, Kalamazoo
Terry Lower Trio with Paul Vornhagen, Clara's On The River, Battle Creek
Friday, June 22
Lanco, The Intersection
SOLD OUT Third Day, DeVos Performance Hall
JD McPherson/78 Revolutions Per Minute, The Pyramid Scheme
Soulstice, H.O.M.E. At The B.O.B.
Acoustic Waves, CitySen Lounge @ CityFlats Hotel
Jake Dodds, Back Forty Saloon
Rich Burkholder, Flanagan's Irish Pub
Borrowed Time, Grand Woods Lounge
John Shea, JW Marriott
Mike Frost Trio, Rendezvous Lounge @ Amway Grand Plaza Hotel
Cabildo, Creston Brewery
Baccano/Flexadecibel/Trifocal, Tip Top Deluxe Bar & Grill
The Moonrays, Rocky's Bar & Grill
Stone Clover/The Sailor Kicks/Ghost City Searchlight, Mulligan's Pub
Lynn Thompson, Beer Garden @ New Holland Brewing's The Knickerbocker
That Beatles Thing, Billy's Lounge
American Zombie Inquisition, Kuzzins Lounge aka 741 Leonard
Paris Blue, Woody's Press Box (June 22-23)
Gabrial James, The Blu Bar @ Blue Water Grill
Hot Mess, The Score Restaurant & Sports Bar
In The Blue Jazz Ensemble, Village Inn Pizza & Sports Grille
Blue Soul Express, Shots On The River, Belmont
Kathy Lamar/Bob VanStee/Kevin Jones, Noto's, Cascade
Hot Damn Band, 57 Brew Pub & Bistro, Greenville
Mark Kahny, Marro's Italian Restaurant, Saugatuck
Matt Gabriel, Barrel Room @ Saugatuck Brewing Co., Saugatuck
Kyle Jennings, Trail Point Brewing, Allendale
Drop 35, Jack's Waterfront Bistro, Spring Lake (June 22-23)
Randy Johnson, Sandy Point Beach House, West Olive
Lipstick Jodi, Our Brewing, Holland
Tim Johnson & Co., Portobello, Grand Haven
Sinjon Smith, The Kirby House
Three's A Crowd, Dockers, Muskegon
Jesse Ray & the Carolina Catfish/Stormy Chromer, Unruly Brewing Co., Muskegon
Hattrick, McDuff's Bar & Grille, Wayland (June 22-23)
Sounds Familiar, Lucky's Roadhouse, Wayland (June 22-23)
Everett Domeier/P.S. Dump Your Boyfriend, Gun Lake Casino, Wayland
Project 90, The Music Factory, Battle Creek
Olivia Mainville & Brandon James, Beer Garden @ Hopcat, Kalamazoo
David S. Kruse & the Westerlies, Bell's Eccentric Cafe Back Room, Kalamazoo
Kalamazoo Irish Fest, Old Dog Tavern, Kalamazoo
Trappist-1 (album release)/Lucius Fox/Charles The Osprey/Narco Debut/The Krelboynes/Fire! It's Sirius, Shakespeare's Lower Level, Kalamazoo
Shai-Li (album release), Rupert's Brew House, Kalamazoo
The Strapping Owls, Final Gravity Brewing Company, Kalamazoo
Ghost Bunnies/Tart/Nothing New, Louie's Trophy House, Kalamazoo
Edye Evans Hyde Trio with Terry Lower, Clara's On The River, Battle Creek
Air Supply, Silver Creek Event Center, Four Winds Casino, New Buffalo
The Johnny Rogers Show, Ramsdell Theatre, Manistee
Black Rose Tour, Drebb's Birthday Bash, Red Sky Stage, Petoskey
Saturday, June 23
Grand Rapids Record & CD Show (10 a.m.), Westgate Bowling Alley, Comstock Park
Al DiMeoli, 20 Monroe Live
Aaron Kamm & the One-Drops, Founders Brewing Company
Delilah DeWylde/The JetBeats/Diff & Dudley: Seven Year Anniversary, Tip Top Deluxe Bar & Grill
Electric Six/Mark Mallman/Easy Fruit, The Stache inside The Intersection
Feel Good, H.O.M.E. At The B.O.B.
Oregon Dreamchild, Flanagan's Irish Pub
DJ Snax/Super Dre/Auto-Pilot/AB/DJ Composition: The Original Back To The 90s Party, The Pyramid Scheme
Rap For A Stack Contest, Billy's Lounge
Tweeg & the Bounders/Shorthair Domestics, Kuzzins Lounge aka 741 Leonard
Brett Dame, The Blu Bar @ Blue Water Grill
The Factory, The Score Restaurant & Sports Bar
Paris Blue, Woody's Press Box (June 22-23)
KBS, Grand Woods Lounge
That Beatles Thing, Shots On The River, Belmont
John Shea, Noto's, Cascade
SkyKing, Rockford Brewing Co., Rockford
Hot Damn Band, 57 Brew Pub & Bistro, Greenville
Blue Water Ramblers, Grand Lady Riverboat, Jenison
The Blackwood Brothers, Hudsonville Reformed Church, Hudsonville
Dale Wicks, In The Pub @ Saugatuck Brewing Co., Saugatuck
Drop 35, Jack's Waterfront Bistro, Spring Lake (June 22-23)
Tony Reynolds, Portobello, Grand Haven
Jack Leaver/Sinjon Smith, The Kirby House
Zion Lion, Sandy Point Beach House, West Olive
Project 90, Lolo's, Holland
Catfish & the Man, Pigeon Hill Brewing Co., Muskegon
Kathy Lamar & Crew, 18th Amendment Spirits Co., Muskegon
Overnight Hero, Dockers, Muskegon
Pop Fiction, Unruly Brewing Co., Muskegon
The Go Rounds, The Mitten Bar, Ludington
1st Annual Bands & Brews, Reds Sports Bar & Grill, Middleville
Hattrick, McDuff's Bar & Grille, Wayland (June 22-23)
Sounds Familiar, Lucky's Roadhouse, Wayland (June 22-23)
Alex Mays/Hairmania, Gun Lake Casino, Wayland
Marie Miller, Bell's Eccentric Cafe Back Room, Kalamazoo
Nicholas James Thomasma, Beer Garden @ Hopcat, Kalamazoo
Phil Denny, Shakespeare's Lower Level, Kalamazoo
Fool House, The Entertainment District, Kalamazoo
Peat In The Creel/Uneven Ground, Old Dog Tavern, Kalamazoo
Gull Lake Jazz Orchestra, The Union Cabaret & Grille, Kalamazoo
Cowboys From Hell (Pantera tribute)/Death Abides, The Music Factory, Battle Creek
Typo, JB's Whiskey Creek, Springfield
Heartless (Heart tribute), Acorn Theater, Three Oaks
GrooveSession, Czar's 505, St. Joseph
Jeff Robinson/Red Pop Fury, Round Barn Winery Distillery Brewery, Baroda
The Lincoln County Process, Lavender Hill Farm, Boyne City
Sunday, June 24
Priests/Algiers/The Lake Effects, The Pyramid Scheme
Andreas Kapsalis, Creston Brewery
Randy Marsh & Friends Jazz Jam, SpeakEZ Lounge
Livin' The Dream, The Score Restaurant & Sports Bar
Mike Frost & Mike Hyde (10 a.m.), Sunday Brunch, JW Marriott
River North Jazz Brunch (11 a.m.), The Old Goat
Robin Connell & Jim Cooper (2 p.m.), Harmony Hall
Mike Frost Trio, Rendezvous Lounge @ Amway Grand Plaza Hotel
Coty Bouchard, Cedar Springs Brewing Co., Cedar Springs
Dennie Middleton, Bostwick Lake Inn, Rockford
Fool House, Dockers Fish House, Muskegon
Matt Gabriel, C3 Spiritual Community (9 a.m.), Grand Haven Community Center, Grand Haven
Steffan Copenhaver/Corey Leonard, The Kirby House
Dueling Pianos, Lolo's Bar & Grill, Holland
Madcat Midnight Blues Journey, Salt Of The Earth, Fennville
Mike McIntosh, Gun Lake Casino, Wayland
Becky Menzie & Tom Michael, Acorn Theater, Three Oaks
Don Savoie/Them Guilty Aces, Round Barn Winery Distillery Brewery, Baroda
GRJO, Reuther Pavilion, Canadian Lakes
Tom Hagen Trio with Mary Rademacher Reed & Rick Reuther, Gull Landing, Pentwater
Copyright 2018, Spins on Music LLC