Buddy Guy and Kenny Wayne Shepherd start a week that also features big community concerts, the Ronnie James Dio hologram tour, Grand Rapids Pride Festival, Trampled By Turtles, Rockford's Start Of Summer, LAV's Summertime Blues and more.
THE BIG LIST: June 9-16
For an expanded list of upcoming shows at West Michigan venues, check out The REALLY Big List at Local Spins.
Support our coverage of
West Michigan's music scene
Find Michigan music festivals in our "Big List of Michigan Music Festivals." Here's the list of free community outdoor summer concerts. And here is the list of outdoor concerts at nonprofit and commercial venues that may charge for attendance, including Frederik Meijer Gardens and Sculpture Park.
Have concert listings you think deserve to be spotlighted? Email date, time, ticket prices, location and other pertinent details to liz@localspins.com.
MONDAY
BUDDY GUY
KENNY WAYNE SHEPHERD
When: 6:30 p.m. Monday
Tickets: $82 ($80 members)
Where: Frederik Meijer Gardens & Sculpture Park, Grand Rapids Township
It's a true pairing of blues-guitar legends for the third concert in Meijer Gardens' 2019 summer series. Chicago bluesman Buddy Guy may be one of the most influential guitarists of the rock era, and he continues to perform, tour and record at the age of 82. He released "The Blues is Alive and Well" last year, and yes, it is.
The 41-year-old Kenny Wayne Shepherd, meanwhile, has long been a blues-rock favorite, releasing nine albums over the years, including a brand new recording, "The Traveler," which came out on May 31. Get details online at meijergardens.org. Gates open at 5:15 p.m.
TUESDAY
ROGUE RIVER BLUES SERIES:
HANNAH ROSE & THE GRAVESTONES
When: 7 p.m. Tuesday
Admission: Free
Where: Garden Park near the dam, Rockford
It's the official kickoff to the 2019 edition of the United Bank Rogue River Blues Series in Rockford, with Rockford native and West Michigan favorite Hannah Rose Graves and her band, The GravesTones, heating up the evening with a soulful blend of rock, blues, country, folk and funk.
Graves has established herself as one of the region's most popular lead singers. She has also assembled an all-star cast of musicians to unleash her original music as well as some inspiring covers. Grab a lawn chair, blanket and picnic basket and head down to the river. It's one of several free community concerts that start up this week. (Harper & Midwest Kind will play the Rogue River Blues Series on June 18.) See a full list of community concerts at Local Spins here.
WEDNESDAY
LAKE STREET DIVE
THE WOOD BROTHERS
When: 6:30 p.m. Wednesday
Tickets: SOLD OUT
Where: Meijer Gardens, Grand Rapids Township
A double bill sure to leave fans thirsty for more, Boston-bred Lake Street Dive and Nashville's The Wood Brothers are both expected to deliver soulful and memorable sets Wednesday night at Meijer Gardens. The jammy, funky R&B sounds of Lake Street Dive have helped the band climb commercial and underground charts with their 2018 release "Free Yourself Up" featuring the soulful cut "Good Kisser."
The Wood Brothers meanwhile — led by brothers Oliver Wood on guitar and vocals and Chris Wood on bass and vocals — have been increasingly wowing audiences over the past decade-plus with classic tunes such as "Luckiest Man" and "Chocolate on My Tongue" and the recently released "One Drop of Truth" and "Happiness Jones." For those that couldn't get tickets to this sold-out show and are down for the drive, the two bands also play Royal Oak Music Theatre Tuesday night. For more information, visit meijergardens.org. Doors open at 5:45 p.m.
ALL THAT REMAINS
UNEARTH, BIG STORY
THE 9TH PLANET OUT
When: 6:30 p.m. Wednesday
Tickets: $20 advance, $25 day of show
Where: Elevation inside The Intersection, Grand Rapids
Still going strong after more than 20 years, All That Remains swings through Grand Rapids to promote new album "Victim Of The New Disease." Supported by wildly influential Boston metalcore act, Unearth, All That Remains are also bringing Big Story from Dallas and young and hungry hard rockers The 9th Planet Out. Get there for a night of stomping good metal. Doors open at 5:30 p.m.
Get tickets here.

JAKE KERSHAW
HANK MOWERY & THE HAWKTONES
When:
6:30 p.m. Wednesday
Admission:
Free
Where:
DeltaPlex Arena parking lot, Walker
It's been a Wednesday night summer tradition for decades. The WLAV (96.9 FM) Summertime Blues series kicks off for 2019 with a couple of local heroes: teenage blues guitarist Jake Kershaw from Marshall as headliner, with Grand Rapids' Hank Mowery & The Hawktones opening up the night as one of "Tone's Home Grown Artists."
Kershaw, who's getting ready to release his sophomore studio recording, just graduated from high school but he's been wowing audiences across the state for years with his tasteful and eye-popping blues-rock. As always, gates open at 6 p.m., with beer and food vendors on hand, and plenty of parking for motorcycles and cars.
LOCAL SPINS WEDNESDAY:
PRIDE NIGHT WITH CIRCLE THEATRE
When: 7 p.m. Wednesday
Admission: Free, donations encouraged
Where: SpeakEZ Lounge, Grand Rapids
Local Spins, SpeakEZ Lounge and Circle Theatre present the annual "Imagine" event for Local Spins Wednesdays as part of Pride Month in June. The evening will kick off at 7 p.m. sharp with a concert performance by cast members of the Circle Theatre Summer Concert Series, "Imagine All The People: Songs That Inspire," with songs by Lady Gaga, Mika, Sara Barielles, The Beatles, Josh Groban, Bruce Springsteen, Andra Day, Aretha Franklin, Cyndi Lauper and more. In this warm-up to Saturday's Pride Festival in Grand Rapids, a hat will be passed for donations, with proceeds split between Circle Theatre and Pride Center. The evening will include trivia and drawings for SpeakEZ gift cards, Circle Theatre tickets and more.
Local Spins Wednesdays are presented by Local Spins, SpeakEZ Lounge, North Coast Guitar Company and WYCE, with Michigan beer specials on tap and free parking in the small city lot to the south on Monroe Avenue NW (kitty-corner from SpeakEZ) or in the Sixth Street Park lot to the north.
DIO RETURNS
JIZZY PEARL'S LOVE/HATE
When: 8 p.m. Wednesday
Tickets: $14-$37
Where: 20 Monroe Live, Grand Rapids
Ronnie James Dio was one of the most important and beloved figures to ever have a voice in the genre of metal, and this week, Grand Rapids pays tribute with an absolutely one-of-a-kind tribute show. Years in the making, Dio Returns is embarking on its first American run. Featuring the Ronnie James Dio hologram as its centerpiece, the 90-minute show includes Ronnie James Dio's band who he played with for more than 20 years. Opening will be LOVE/HATE, the new project by Jizzy Pearl, best known for his involvement in Ratt and L.A. Guns. Doors open at 7 p.m.
Get tickets here.
THURSDAY
SIZZLIN' SUMMER CONCERTS:
ALAN TURNER
When: 7 p.m. Thursday
Admission: Free
Where: Riverwalk Plaza, Lowell
LowellArts and the Lowell Area Chamber of Commerce launch their 2019 Lowell Showboat Sizzlin' Summer Concerts Series with Nashville-based country singer Alan Turner, billed as a renegade country artist and "a singer-songwriter with songs that speak of loves gained and lost, and raucous whiskey drinking, often times with a sly twist of humor mixed in."
This popular series continues on Thursday nights throughout the summer, with Blue Soul Express taking the stage next week (June 20). Get a full list of other free community concerts across West Michigan on Local Spins' Free Community Concerts page or scroll down for more shows taking place this week across the region.
NEW KIDS ON THE BLOCK
SALT-N-PEPA, TIFFANY
DEBBIE GIBSON, NAUGHTY BY NATURE
When: 7:30 p.m. Thursday
Tickets: $29.95-$199.95
Where: Van Andel Arena, Grand Rapids
It's true: That multi-platinum-selling boy band that first made a splash in the 1980s is back on tour, giving those who grew up with "Hangin' Tough" and "I'll Be Loving You (Forever)" a chance to get nostalgic and sing along for the night. New Kids on the Block recently even released a new music video for "Boys in the Band (Boy Band Anthem)."
To complete the nostalgic blast-from-the-past, the 53-city "Mixtape Tour" is also featuring special guests Salt-N-Pepa, Tiffany, Debbie Gibson and Naughty by Nature. Get tickets and details online at vanandelarena.com.
THANK YOU SCIENTIST
BENT KNEE
ENTRANSIENT
When: 8 p.m. Thursday
Tickets: $15
Where: The Pyramid Scheme, Grand Rapids
LOCAL SPINS TICKET GIVEAWAY: The first person to email john@localspins.com with "THANK YOU SCIENTIST" in the message field will win tickets to Thursday's show. Check The Big List every week for your chance to win concert tickets.
Self-described as "Post Genre Sweet Potato Polka," Thank You Scientist from New Jersey will make a stop in Grand Rapids Thursday, the night before their new album "Terraformer" is released.
Indie-rock band Bent Knee from Boston will also be joining the bill, as well as melodic rock outfit Entransient from Grand Rapids. Doors for this event open at 7 p.m. and tickets are available here.
ROCKFORD START OF SUMMER:
KARI LYNCH BAND
MELOPHOBIX, HAZY PAST
CHRIS CRANICK
THE OUTER VIBE
TRIXY TANG, FLASHBACK
When: Thursday-Sunday
Admission: Free
Where: Downtown Rockford
Impressively enough, this is the 51st edition of the Rockford Start of Summer Celebration, so folks around this town have been celebrating summer in a fun way for more than a half-century. This year – along with a carnival, beverage tents, duck race, children's activities and a fireworks display – the musical entertainment can be found in a few locations.
Rockford Brewing Co.'s beer tent will feature the country music of the Kari Lynch Band at 8 p.m. Thursday, the funky/rock/reggae of Melophobix at 8 p.m. Friday, Hazy Past's David Bowie tribute at 8 p.m. Saturday, and finally, singer-songwriter/musician Chris Cranick at 1 p.m. Sunday. The Lions' beer tent, meanwhile, will feature the hard rock of Trixy Tang at 7 p.m. Friday and Saturday. The Rotary Pavilion offers karaoke, children's, senior and family entertainment at different junctures, with Flashback performing at 3:30 p.m. Saturday and rock/pop's The Outer Vibe returning for a pre-fireworks set at 7 p.m. Saturday. More info online here.
FRIDAY
HOW TO LIVE TOGETHER
MEGA POWERS, MEL*N, PRIMER
When: 8 p.m. Friday
Tickets: $8 Advance, $10 Day of Show
Where: The Pyramid Scheme, Grand Rapids
LOCAL SPINS TICKET GIVEAWAY: The first person to email john@localspins.com with "SYNTH NIGHT" in the message field will win tickets to Friday's show. Check The Big List every week for your chance to win concert tickets.
Synth Night is back again for Vol. 3. Headlined by How to Live Together, a Grand Rapids-based two-piece using synthesizers as a medium to "examine both the joy and the dysfunction of being an interracial couple in the current cultural landscape of race, gender, politics, the internet and social norms." Supported by hip hop/electronic ambient project Mega Powers, Detroit's Primer, and Grand Rapids' own Mel*n. This is a 21-and-older show.
Get tickets online here and tune in to Local Spins on WYCE (88.1 FM) at 11 a.m. Friday when How to Live Together will be the special in-studio guests.
BUTTERMILK JAMBOREE:
LAS CAFETERAS, NIKKI HILL
BETH NIELSEN CHAPMAN
MAY ERLEWINE
When: Friday-Sunday
Tickets: $100 weekend adults; $25 children;
$25-$60 day passes
Where: Circle Pines Center, 8650 Mullen Road, Delton
This family-friendly festival returns for yet another year of compelling music from local, regional and national artists, with New Orleans-based rocker Nikki Hill headlining Friday night, East L.A. Chicano band Las Cafeteras headlining Saturday and Michigan's own "songbird" May Erlewine wrapping things up on Sunday night amid the picturesque meadows of Circle Pines Center, midway between Grand Rapids and Kalamazoo.
Over the course of the Buttermilk Jamboree weekend and on several stages, dozens of bands and solo artists will perform, including renowned singer-songwriter Beth Nielsen Chapman and local faves Earth Radio, Brotha James, Seth Bernard & Jordan Hamilton, The Appleseed Collective, The Change, Red Tail Ring, Last Gasp Collective, Billy Davis, Chirp, Max Lockwood and more. Read more about Buttermilk later this week at Local Spins and get info online at buttermilkjamboree.org.
SATURDAY
GRAND RAPIDS PRIDE FESTIVAL:
MAX, SIZZY ROCKET, MYA
When: Noon-11 p.m. Saturday
Tickets: $8 day of show at the gate
Where: Calder Plaza, Downtown Grand Rapids
This annual event brings together LGBTQ community members and businesses to celebrate diversity and inclusion in Grand Rapids at Calder Plaza Saturday with 100-plus vendors, a family pavilion, drag queens and a headlining musical performance by fast-rising pop singer-songwriter MAX (aka Max Schneider), who broke through with the hit "Lights Down Low" and recently released the single "Love Me Less."
Also performing will be Sizzy Rocket and Mya. Get more information online at grpride.org (and check out Circle Theatre's warmup to the Pride Festival at 7 p.m. Wednesday at SpeakEZ Lounge).
PENTATONIX
When: 7:30 p.m. Saturday
Tickets: $29.50-$129.50
Where: Van Andel Arena, Grand Rapids
Texas a cappella phenoms Pentatonix – who won the third season of NBC's "The Sing-Off" – bring pop-styled vocal prowess to West Michigan, after seven albums (including three Christmas recordings).
Indie-pop singer Rachel Platten ("Fight Song") opens the concert, along with Citizen Queen. Get details and tickets online at vanandelarena.com.
TRAMPLED BY TURTLES
THE SLAMMING DOORS
When: 8 p.m. Saturday
Tickets: SOLD OUT
Where: Bell's Brewery Beer Garden, Kalamazoo
Sandwiched between weekend appearances at Blue Ox Music Festival and Bonnaroo, Minnesota bluegrass favorites Trampled By Turtles will fill Bell's Beer Garden Saturday night with a sold-out show sure to energize fans from near and far. Since a year-and-a-half hiatus came to a conclusion last spring, coupled with the release of "Life is Good on the Open Road," the band — led by Dave Simonett (Dead Man Winter) and "Banjo Dave" Carroll — has been gaining momentum with every stop and firing on all cylinders.
TBT won't be the only roots rockers hailing from Duluth, Minn. to take the stage Saturday night. The quintet will bring up-and-comers The Slamming Doors to open the show. For more information, visit bellsbeer.com. Doors open at 7 p.m.

FIVE IRON FRENZY, PILFERS
When: 8 p.m. Saturday
Tickets: $25 advance, $30 day of show
Where: The Pyramid Scheme, Grand Rapids
Formed in Denver, Colo., in 1975, Five Iron Frenzy is still jamming Christian ska punk, bringing its tour to Grand Rapids. This band has gained recognition with unique instrumental talent that enhances guitars and drums with trumpets, trombones, saxophones and crisp vocals for a sizzling display that also features elaborate costumes. The musicians try to raise awareness, with their music and stage presence, of multiple different social causes and charities.
Five Iron Frenzy is lyrically known for positive Christian messages and humorous secular songs referencing pop culture. Opening will be Pilfers, an American ska band that formed in 1997. Doors open at 7 p.m. Get tickets and more information online at pyramidschemebar.com.
SONS OF FUNK
When: 9:30 p.m. Saturday
Admission: $5
Where: Founders Brewing Company, Grand Rapids
Rolling into Grand Rapids this weekend will be Sons of Funk, consisting of four Lifetime Achievement Grammy Award winners and one Rock and Roll Hall of Fame inductee. They have crafted funk and mastered that hip-swaying groove that makes fans wanna get on their feet and bust out the moves. Sons Of Funk features longtime members of George Clinton and Parliament Funkadelic, continuing the funk legacy of playing favorite P-Funk hits that were made and played with Clinton over the years as well as fresh new tunes.
Get more information about the 21-and-older show online at foundersbrewing.com. And speaking of funk, Michigan's The All American Funk Parade plays Thursday's free show at Founders starting at 9:30 p.m.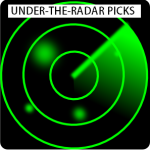 UNDER-THE-RADAR PICKS
Blue Oddity and Chandler Reed & the Sticky Keys playing at Tip Top Deluxe Bar & Grill in Grand Rapids, 9 p.m. Monday, free — Blue Oddity, a rock band from Grand Rapids, will be joined on its Monday residency by fellow local band, the pop-rock Chandler Reed & the Sticky Keys for a night of original music.
Ghostemane, H009099, Dana Dentata and Horus The Astroneer playing Elevation inside The Intersection in Grand Rapids, 7 p.m. Tuesday, $22-$25 – Underground Florida rapper Ghostemane cut his teeth on the doom metal circuit, and now he's bringing darkness to Grand Rapids. Supported by hip hop artist H009099, Dana Dentata, Horus The Astroneer.
Sam Weber returns to Kalamazoo for special show at Union Cabaret, 7 p.m., Thursday, free – Kalamazoo native turned Brooklynite Sam Weber hits the Union stage with an all-star band featuring Matthew Fries, Andrew Rathburn and Pete Siers to explore standard jazz repertoire, originals, and more.
Max Lockwood playing Tip Top Deluxe Bar and Grill in Grand Rapids, 8 p.m. Thursday, $10 — As a songwriter, singer and poet, Grand Rapids' Max Lockwood brings heartfelt lyrics and rich talent, displayed via rock n roll, folk and pop, to the Tip Top. Retro pop singer Rachel Mazer opens.
Toronto-based Life In Vacuum takes over Bell's Brewery Back Room in Kalamazoo, 8:30 p.m., Thursday, $10 – Life In Vacuum is aggressive rock and roll laced with musical melodies and passionate vocals. Kalamazoo's Pack Sounds and Chicago's Rust Ring open.
Jake Kalmink & the Further Closer, Jack Droppers & The Best Intentions and Jake Simmons rocking three straight nights in three different West Michigan cities – Starting at 8 p.m. Friday at the Park Theatre in Holland, these three rock-hued rootsy artists will play a mini-tour that will also fire up venues in Kalamazoo and Grand Rapids. Tickets for the Holland show are $10. They follow this up at 9 p.m. Saturday at Shakespeare's Lower Level in Kalamazoo with Vishaps AKA Mummy Food also on the bill, $5 cover. Droppers, Kalmink and Simmons wrap it up at 7 p.m. Sunday with more rust belt rock 'n' roll at The Stache inside The Intersection in Grand Rapids. Admission to the all-ages Sunday show is $10 advance, $12 day of show.
Joe Baughman and The Righteous Few playing Creston Brewery in Grand Rapids, 9 p.m. Friday, free —This multi-instrumental group from South Bend, Ind., will unfurl an assortment of original songs with a combination of guitar, banjo and keys while sticking to traditional folk roots.
Charles The Osprey, Oro, The Droogs and Old Fire revving up Mulligan's Pub in Grand Rapids, 10 p.m. Friday, free – Grand Rapids two-piece Charles The Osprey will headline a night of off-the-wall punk rock. Supported by Traverse City post-rock band Oro, genre-melding, The Droogs, and '90s skatepunk worshipping Old Fire. Age 21 and over.
August brings soul pop to Kalamazoo's Old Dog Tavern, 10 p.m., Friday, $5 – Fresh off the release of a pair of singles, "Come Winter" and "Nobody Else," Grand Rapids soul-pop act August will showcase tight harmonies, honest lyrics, face-melting guitar solos and pocket grooves. Singer songwriter Eric Slingo opens this 21-and-up show.
Ike Willis and Ugly Radio Rebellion bring sounds of Zappa to life, 8:30 p.m. Friday at The Livery in Benton Harbor, $10 advance, $12 day of show — Former Zappa sideman Ike Willis puts on a headlining set at Benton Harbor's favorite brewery following a Zappa tribute set from the popular Ugly Radio Rebellion, which traces its origins back to Detroit act Uncle Meat.
Justin Wierenga puts on free show at Final Gravity in Kalamazoo, 8 p.m. Friday – The Grand Rapids guitarist put out his debut solo album, "Walking Like He Knows Something," early this year. He'll bring his eclectic, pedal-driven sound to Final Gravity Friday night.
RDGLDGRN to play Bell's Brewery Back Room in Kalamazoo, 9 p.m. Friday, $12 advance, $15 day of show – The Virginia-based trio, hot off its release of LP3, brings a contrasting blend of hip hop, alternative and rock to the Back Room, accompanied by special guest Dezert Eez.
The Mudskippers bring New England-style bluegrass sounds to The Livery in Benton Harbor for a pay-what-you-want show, 9 p.m. Saturday – The four-piece folksters are just getting started and while this show may sound free, it's no doubt going to be more freeing. Pay what you want, but be sure to get down.
Toby Bresnahan playing at Cedar Springs Brewing Co. in Cedar Springs, noon Sunday, free — Toby Bresnahan will play Irish/Celtic tunes plus a few covers for an afternoon at the brewing company.
Nashon Holloway and Brian Blowers playing Salt of the Earth in Fennville, 6 p.m. Sunday, $15 — Don't miss this beautiful Kalamazoo-bred singer-songwriter who steals the stage with her daring style of soul/jazz. With a warm and inviting presence, Holloway will be accompanied by guitarist Brian Blowers for this Father's Day show.
---
June 13-15
Jackson Bluesfest
Jackson County Airport
www.jacksonbluesfest.com
June 14
Hoodilidoo Music Festival
Naquadah, Constantine
www.hoodilidoo.com
June 14-16
Buttermilk Jamboree
Circle Pines Center, Delton
http://www.buttermilkjamboree.org/
June 14-16
Michigan Busker Festival
Downtown Imlay City
https://www.imlaycity.org/event/michigan-busker-festival-2/
June 14-16
Rez Fest
Mancelona
https://www.facebook.com/events/399326747276624/
June 15
Spirit of the Woods Music Festival
Dickson Township Park, Brethren
http://www.spiritofthewoods.org/
THIS WEEK'S OUTDOOR COMMUNITY CONCERTS
(In Alphabetical Order by City Name)
June 11 – The Palooka Brothers, Ada
June 14 – Kari Lynch Band, Allegan
June 10 – Flashback, Belding
June 14 – Dan Kirshner, Big Rapids
June 15 – Kevin Nichols and Blue Tuesday, Delton
June 13 – Allie Garland & Awesome Sauce, Dowagiac
June 10 – JMM Jazz, East Grand Rapids
June 11 – Hayes Griffin & Nate Roberts, Fennville
June 13 – Jordan Hamilton, Relax at Rosa
June 12 – A Night On Broadway, Hastings City Band
June 14 – "Elvis" James McKay, Hastings, Fridays @ Fountain
June 14 – Valerie Barrymore & The Foundations of Funk, Friday Night, Hastings
June 14 – The Bad Boys, Holland
June 13 – Delilah DeWylde, Felt Mansion, Holland
June 13 – Macy Krew, Hudsonville
June 12 – Jazz & Creative Institute, Beats on Bates, Kalamazoo
June 14 – Macy Crew, Friday @ Bronson Park, Kalamazoo
June 16 – Kalamazoo Concert Band, Sunday @ Bronson Park, Kalamazoo
June 13 – Alan Turner, Lowell
June 14 – Plain Jane Glory/Whiskey Rebels/Noah Smith, Muskegon
June 13 – Justin McCormick, Riverfront Park, Niles
June 11 – Hannah Rose & The GravesTones, Rockford
June 13 – South Haven Harborfest, South Haven
June 12 – Rick Leider Band (Superhero & Princess Night), Sparta
June 10 – East Kentwood Jazz Ensemble 1, WMJS, Walker
June 16 – Deep Greens & Blues, West Olive
June 11 – Brena, Wyoming
THE REALLY BIG LIST OF CONCERTS, PLUS ON THE HORIZON
Monday, June 10
BassBin: Gettoblaster/Ryan Wright/Chetty Machete/DirtyBird/We Jack, Billy's Lounge
Blue Oddity/Chandler Reed & the Sticky Keys, Tip Top Deluxe Bar & Grill
John Shea, Rockwell Republic
In The Blue Jazz Ensemble, Long Road Distillers
Great Scott, The Score
Don Middlebrook, Boatwerks Waterfront Restaurant, Holland
Chris Canas, Malleable Brewing Co., Albion
Tuesday, June 11
Ghostemane/H009099/Horus The Astroneer, Elevation @ The Intersection
Project 90/Rocket Fuel Haulers, The Score
Brandon Ward, Rogue River Tavern, Rockford
In The Blue Jazz Ensemble/GVSU Jazz Jam, DeHop's Brewing Co. & Café, Walker
Vincent Hayes, The Lake House, Muskegon
The New Standard, The Grand Bar, Grand Haven
Joe Jason, Boatwerks Waterfront Restaurant, Holland
Michael J. Howe Band, Lucky's Roadhouse, Wayland
Devon Yeider, The Union Cabaret & Grille, Kalamazoo
Wednesday, June 12
Dio Returns/Jizzy Pearl's Love/Hate, 20 Monroe Live
Pride Night featuring Circle Theatre, Local Spins Wednesday at SpeakEZ Lounge
All That Remains/Unearth/Big Story/The 9th Planet Out, Elevation @ The Intersection
Ryan Montbleau Band, The Stache @ The Intersection
Innuendo: Block Party, Garage Bar & Grill
River North Jazz, The Old Goat
Zorage LGBTQ Pride Party, Zoko 822
The Outer Vibe, The Score
Tom Hagen Trio featuring Rick Reuther, Noto's Italian Restaurant, Cascade
Jimmie Stagger, Cedar Springs Brewing Company, Cedar Springs
Dennie Middleton, Nick Fink's, Comstock Park
Kate and Emilee, Grand Armory Brewing, Grand Haven
Ivan Akinsiima, Mizu Sushi, Holland
Gull Lake Orchestra/Edye Evans Hyde, The Union Cabaret & Grille, Kalamazoo
Up The Creek Dixieland Band/Terry Lower Trio, Clara's On The River, Battle Creek
Thursday, June 13
New Kids On The Block, Van Andel Arena
The All American Funk Parade, Founders Brewing Company
Thank You Scientist/Bent Knee, The Pyramid Scheme
Genna & Jesse, One Trick Pony
Noah Smith/John Merchant/Frank Pfaff, Mulligan's Pub
Max Lockwood + Rachel Mazer, Tip Top Deluxe Bar & Grill
Satie, Prohibition Music Series, Creston Brewery
Laura Bennett/Mark Kahny, Zeppelin Lounge @ New Holland Brewing
Hazy Past, The Score
After Ours, 7 Monks Taproom
Dennie Middleton, JT's Pizza & Spirits
Greg Poltrock, Nick Fink's, Comstock Park
Kari Lynch Band, Start of Summer Celebration Beer Tent, Rockford Brewing Co., Rockford
Nate Holley, Itty Bitty Bar, Holland
My Thin Place, Sandy Point Beach House, West Olive
Dave & Connie D, Saugatuck Brewing Company, Douglas
Front & Center, Gun Lake Casino, Wayland
Sam Webber, The Union Cabaret & Grille, Kalamazoo
Life In Vacuum, Back Room @ Bell's Eccentric Cafe, Kalamazoo
Edye Evans Hyde Trio, Clara's On The River, Battle Creek
Dani & Garrett, The Dock at Bayview, Gull Lake
Carlos Ortega, Ludington Area Center for the Arts, Ludington
Friday, June 14
Southern Accents (Tom Petty tribute), 20 Monroe Live
Opera Grand Rapids, Verdi's "La Traviata," St. Cecilia Music Center (June 14-15)
How To Live Together/Mega Powers/Mel*n/Primer, The Pyramid Scheme
PartyWave + PushLoop/Dissonance/Twisted Dubz, The Mint @ The Intersection
That Beatles Thing, Billy's Lounge
Silent Bark, Bobarino's Pizzeria, The B.O.B.
Charles The Osprey/Oro/The Droogs/Old Fire, Mulligan's Pub
Hot Mess, H.O.M.E. at the B.O.B.
Joe Baughman + The Righteous Few, Creston Brewery
Jesse Ray & the Carolina Catfish/The Slamming Doors, Tip Top Deluxe Bar & Grill
NHL 98, Garage Bar & Grill
Drop 35, The Score
Azz Izz, Log Cabin
Wizard Union/The Gates at Midnight/Vedma, Flamingo Lounge
John Shea Trio, JW Marriott
Mary Rademacher Reed & Mark Kahny, Rendezvous Lounge @ Amway Grand Plaza Hotel
Wizard Union/The Gates At Midnight/Vedma, Flamingo Lounge
Everett Domeier, Blue Water Grill, Belmont
Blue Diamond, Shots on the River, Belmont
Lynn, Bier Distillery, Belmont
17 Degrees South, E.B. Coffee & Pub, Caledonia
Kathy Lamar Trio, Noto's Italian Restaurant, Cascade
Melophobix, Start of Summer Celebration Beer Tent, Rockford Brewing Co., Rockford
Kevin McDaniel, Saugatuck Brewing Company, Douglas
Project 90, Itty Bitty Bar, Holland
Jake Kalmink & the Further Closer, Park Theatre, Holland
Hootenanny! With Hayes Griffin and Nate Roberts, Waverly Stone Gastropub, Holland
In The Blue (5 p.m.)/William Matheny (10 p.m.) New Holland Brewing's Pub On 8th, Holland
The Bri Baron Band, Hops At 84 East, Holland
Easy Listening Jazz, Sandy Point Beach House, West Olive
Nate Holley, Kirby House, Grand Haven
Travis Swanson Trio, 18th Amendment Spirits Co., Muskegon
Laurence Juber: "Guitar With Wings," Muskegon Museum of Art, Muskegon
Upcoast Kin, Dockers Fish House, Muskegon
King Crabapple/Baccano, Unruly Brewing Co., Muskegon
Kristen Kuiper, Hilliard's Corner Lounge, Wayland
Gabrial James/P.S. Dump Your Boyfriend, Gun Lake Casino, Wayland
OOFB, The Dock at Bayview, Gull Lake
Kung Fu Diesel, JB's Whiskey Creek, Springfield
Otherwise/See This Through/Handsome Pete/The Kickbacks, The Music Factory, Battle Creek
The Red Sea Pedestrians/The Corn Fed Girls/Abbey Road Live: Bach Festival Fundraiser, Dalton Theater, Kalamazoo College, Kalamazoo
RDGLDGRN, Back Room @ Bell's Eccentric Cafe, Kalamazoo
Chris Michels, Grand Traverse Distillery, Kalamazoo
August/Eric Slingo, Old Dog Tavern, Kalamazoo
Asamu Johnson & the Associates of the Blues, The Union Cabaret & Grille, Kalamazoo
Bucket O Maybes/Lighting Matches/Brass From The Past: Harborfest, South Haven (June 14-15)
Cash Box Kings, Acorn Theater, Three Oaks
Gearhead, Czar's 505, St. Joseph
Mudskippers, The Livery, Benton Harbor
The McCartney Years, Ramsdell Center for the Arts, Manistee
Mark Lavengood, Northern Natural Apple Hollow, Manistee
Collective Soul/Gin Blossoms, Soaring Eagle Casino, Mt. Pleasant
Saturday, June 15
Pentatonix/Rachel Platten, Van Andel Arena
Gasolina Reggaeton Party, 20 Monroe Live
Sons Of Funk, Founders Brewing Company
Five Iron Frenzy/Pilfers, The Pyramid Scheme
BassBin: Weekend Edition: eRoy/Choff/Hizen, Billy's Lounge
Opera Grand Rapids, Verdi's "La Traviata," St. Cecilia Music Center (June 14-15)
Soul Syndicate, H.O.M.E. at the B.O.B.
Wonder Lush, River City Saloon
Kin Faux, Back Forty Saloon
Sleeping Timmy/Tommy Plural/Riverside Shivers, Rocky's Bar & Grill
Blue Jay Bridge, The Score
Steve Talaga Trio, JW Marriott
Mary Rademacher Reed & Mark Kahny, Rendezvous Lounge @ Amway Grand Plaza Hotel
Dennie Middleton, Blue Water Grill, Belmont
Melissa Dylan, Bier Distillery, Belmont
JGJ, Shots on the River, Belmont
John Shea, Noto's Italian Restaurant, Cascade
Hazy Past, Start of Summer Celebration Beer Tent, Rockford Brewing Co., Rockford
Billy Dalton, Ridge Cider Co., Grant
DC-90, Wicks Park Bar & Grille, Saugatuck
Big Boss Blues, Saugatuck Brewing Company, Douglas
Dean Allrick Jazz Piano, What Not Inn, Fennville
Lazy Genius (6 p.m.), Virtue Cider, Fennville
Project 90s, Itty Bitty Bar, Holland
Jess and Jesse (5 p.m.), New Holland Brewing's Pub On 8th, Holland
Matt Gabriel, Waverly Stone Gastropub, Holland
Dylan Tolbert, Hops At 84 East, Holland
Lighting Matches, Great Legs Winery Brewery Distillery, Holland
CANCELED: Sire x Dollarz and More, Park Theatre, Holland
Oregon Dreamchild, Kirby House, Grand Haven
YSU, Dockers Fish House, Muskegon
Avon Bomb/P.S. Dump Your Boyfriend, Gun Lake Casino, Wayland
Absolute Addiction, JB's Whiskey Creek, Springfield
Powerman5000/Nova Blast/Coldville, The Music Factory, Battle Creek
Plain Jayne, The Dock at Bayview, Gull Lake
Trampled By Turtles, Beer Garden @ Bell's Eccentric Cafe, Kalamazoo
Jessica Ivey, The Union Cabaret & Grille, Kalamazoo
Vishaps aka Mummy Food/Jake Kalmink & Further Closer/Jack Droppers & the Best Intentions/Jake Simmons & the Little Ghosts, Shakespeare's Lower Level, Kalamazoo
Arena Rock/Overnight Hero/Brenda Loomis Band: Harborfest, South Haven
M&R Rush, Acorn Theater, Three Oaks
Ugly Radio Rebellion/Ike Willis, The Livery
Kenny Wayne Shepherd Band, Silver Creek Events Center, Four Winds Casino, New Buffalo
Clay Walker, Little River Casino, Manistee
Botala/Soul Patch/Zion Lion/2Bays DJ: Suds & Sun (2 p.m.), The Village at the Grand Traverse Commons, Traverse City
Sunday, June 16
Mike Frost & Mike Hyde (9 a.m.)/Greg Miller (noon), JW Marriott
River North Jazz (11 a.m.), The Old Goat
Jack Droppers & the Best Intentions/Jake Kalmink & Further Closers/Jake Simmons, The Stache @ The Intersection
Randy Marsh & Friends, SpeakEZ Lounge
Signal Point, Creston Brewery
Fruit Of The Womb, Tip Top Deluxe Bar & Grill
Moonshot, The Score
Toby Bresnahan (noon), Cedar Springs Brewing Co., Cedar Springs
Dennie Middleton, Bostwick Lake Inn, Rockford
Chris Canick, Start of Summer Celebration Beer Tent, Rockford Brewing Co., Rockford
Nashon Holloway & Brian Blowers, Salt of the Earth, Fennville
Bob Thompson & Mark Kahny, What Not Inn, Fennville
Flatland Grip, Red Dock, Douglas
Adam LaBeaux, Boatwerks Waterfront Restaurant, Holland
Nick DeKoff, Kirby House, Grand Haven
Fool House 90s Dance Party, Dockers Fish House, Muskegon
Duke Tomatoe, Gun Lake Casino, Wayland
Robinson Entertainment/Paul Decker & Craig Ridout, Round Barn Winery Distillery Brewery, Baroda
The Accidentals, Fountain Point Resort, Lake Leelanau
ON THE HORIZON
Monday, June 17
BassBin: PRIM/Rickey Hydrogen, Billy's Lounge
John Shea, Rockwell Republic
Travis Swanson Trio, Long Road Distillers
JGJ, The Score
Tony Halchak (3 p.m.), Cedar Springs Brewing Company, Cedar Springs
Steve Michaels, Boatwerks Waterfront Restaurant, Holland
Tuesday, June 18
Josh Groban/Chris Botti, Van Andel Arena
Mystic Braves/Fyrrh, The Pyramid Scheme
Joseph Herbst, New Holland Brewing's The Knickerbocker
Oregon Dream Child, The Score
Flatland Grip, Cedar Springs Brewing Company, Cedar Springs
Jake Stevens, Rogue River Tavern, Rockford
In The Blue Jazz Ensemble/GVSU Jazz Jam, DeHop's Brewing Co. & Café, Walker
Ernie Clark & the Magnificent Bastards, Park Theatre, Holland
Michael Brooks, Boatwerks Waterfront Restaurant, Holland
The New Standard, The Grand Bar, Grand Haven
Vincent Hayes, The Lake House, Muskegon
Beer City Saxes, 920 Watermark, Muskegon
Michael J. Howe Band, Lucky's Roadhouse, Wayland
Devon Yeider, The Union Cabaret & Grille, Kalamazoo
Jake Ford, Malleable Brewing Co., Albion
Wednesday, June 19
Cabildo: WGVU Pop Up Series, The Pyramid Scheme
Lindsay Beaver/James Reeser & the Backseat Drivers, Tip Top Deluxe Bar & Grill
River North Jazz, The Old Goat
Astro Jackson, The Score
Matt Brewer/Paul Brewer/Robin Connell/Benje Daneman/Tim Froncek/Mike Hyde/Tom Lockwood: Aquinas Jazz Camp Faculty Concert, Kretchmer Recital Hall, Aquinas College Art and Music Center
Tom Hagen Trio featuring Rick Reuther, Noto's Italian Restaurant, Cascade
Versus, Cedar Springs Brewing Company, Cedar Springs
Brandon Ward, Nick Fink's, Comstock Park
Ivan Akinsiima, Mizu Sushi, Holland
WMU Jazz Students, The Union Cabaret & Grille, Kalamazoo
Double Grave/The Cult of Lip/Tambourine, Shakespeare's Lower Level, Kalamazoo
Terry Lower Trio, Clara's On The River, Battle Creek
Allman Betts Band/Stoll Vaughan, Acorn Theater, Three Oaks
Clear Heels, Northern Natural Apple Hollow, Manistee
Thursday, June 20
Ray Volpe & Ubur/Wreckno/Breadn Butter, The Stache @ The Intersection
Nicholas James, One Trick Pony
Max Morrison: Prohibition Music Series, Creston Brewery
On The Line/Autumn's Fall/Spike The Media/No One Important, Mulligan's Pub
Right Side Up, The Score
Mark Lavengood Band, 7 Monks Taproom
Laura Bennett/Mark Kahny, Zeppelin Lounge @ New Holland Brewing
Serita's Black Rose, JT's Pizza & Spirits
Bucket O Maybes, Reds @ Thousand Oaks, Northview
Carl Webb Band, Cedar Springs Brewing Company, Cedar Springs
Kevin & Racquel Viilo, Nick Fink's, Comstock Park
Nate Holley, Itty Bitty Bar, Holland
Holland Symphony Orchestra with Helen Welch, Eldean's Boat Shed, Holland
Gabrial James, Saugatuck Brewing Company, Douglas
Steve Talaga Trio, Sandy Point Beach House, West Olive
Steffan Copenhaver, Kirby House, Grand Haven
Mary Rademacher Reed Trio, 18 Amendment Spirits Co., Muskegon
Front & Center, Gun Lake Casino, Wayland
Ain't Dead Yet, The Dock at Bayview, Gull Lake
Terry Lower Trio, Clara's On The River, Battle Creek
Friday, June 21
Valentiger/HandGrenades/Blanca Luz/Legume, The Stache @ The Intersection
1969 Tribute Show, The Pyramid Scheme
August (album release)/Talk Radio/Kickball Forever, Creston Brewery
Elijah Russ, Garage Bar & Grill
Asamu Johnson & the Associates of the Blues, Billy's Lounge
The Gates At Midnight/Necrophilians/The Divine Evolution, Mulligan's Pub
Azz Izz, H.O.M.E. at the B.O.B.
Conestoga, Bobarino's Pizzeria, The B.O.B.
Trilogy, The Score
Beer For Breakfast, Log Cabin
Entourage, JW Marriott
John Shea Trio, Rendezvous Lounge @ Amway Grand Plaza Hotel
Jake Stevens, Blue Water Grill, Belmont
Sonimanic, Shots on the River, Belmont
Kathy Lamar Trio, Noto's Italian Restaurant, Cascade
The Shagwells, Itty Bitty Bar, Holland
Robert Rolfe Fedderson (5 p.m.)/Serita's Black Rose (10 p.m.), New Holland Brewing's Pub On 8th, Holland
Rebekah Rhys, Hops At 84 East, Holland
Lighting Matches, Saugatuck Brewing Company, Douglas
Mary Rademacher Reed, 18th Amendment Spirits Co., Muskegon
Coty Bouchard, Dockers Fish House, Muskegon
Aedan McCauley, Smash Wine Bar + Bistro, Muskegon
Jorge Federico Osario, pianist, Great Lakes Center for the Arts, Petoskey
Crazy Mic, McDuff's Bar & Grille, Wayland
Rick & Krystal Dutkiewicz, Hilliard's Corner Lounge, Wayland
Keviin Schaffer/Jedi Mind Trip, Gun Lake Casino, Wayland
Whiskey Before Breakfast (5 p.m.)/Kennedy's Kitchen (7 p.m.)/Fon Mor (9 p.m.)/Leprecons (11 p.m.): Kalamazoo Irish Festival, Old Dog Tavern, Kalamazoo (June 21-22)
Guitar Up! (album release)/The Madeira/The Troubadours, Back Room @ Bell's Eccentric Cafe, Kalamazoo
Child Bite/Actor-Observer/Drink Their Blood/Andor/Lucius Fox, Shakespeare's Lower Level, Kalamazoo
Sudden Rage, JB's Whiskey Creek, Springfield
Tony Fields & Doug Decker, The Dock at Bayview, Gull Lake
Fete de la Musique, Malleable Brewing Co., Albion
The Last Gasp Collective, The Livery, Benton Harbor
Doors Of Chicago, Acorn Theater, Three Oaks
Scott Stapp, Silver Creek Event Center, Four Winds Casino, New Buffalo
Saturday, June 22
Boy Band Review, 20 Monroe Live
Gov't Mule/Toots and the Maytals/Macy Gray/The War and Treaty/FBC All-Stars/Lady Ace Boogie: Founders Fest, Founders Brewing Company
gnash/Anna Clendening, The Stache @ The Intersection
Electric 6/Kyle Schutt/Brother Adams, The Pyramid Scheme
The Hip Pocket, Billy's Lounge
The Concussions/Guitar Up/The Madeira/Cocktail Preachers/The Troubadors/13 Tikis, Tip Top Deluxe Bar & Grill
Pice Project, River City Saloon
InGhosts/Vestigial/Age of Aletheia/City State, Mulligan's Pub
Soulstice, H.O.M.E. at the B.O.B.
The Sleeping Gypsies, Creston Brewery
Tweed & Dixie, Back Forty Saloon
Third Coast Gypsy Jazz, The Old Goat
Three's A Crowd, The Score
Entourage, Rendezvous Lounge @ Amway Grand Plaza Hotel
Noel Webley Trio, JW Marriott
Bucket O Maybes, Red's @ Thousand Oaks, Northview
Mike McIntosh, Blue Water Grill, Belmont
Sue, Bier Distillery, Belmont
Paris Blue, Shots on the River, Belmont
John Shea Trio, Noto's Italian Restaurant, Cascade
Marlane Lewis, Trail Point Brewing, Allendale
Marquita Bernard, Ridge Cider Co., Grant
Dean Allrick Jazz Piano, What Not Inn, Fennville
The Soods, Virtue Cider, Fennville
St. Joe Jack, Saugatuck Brewing Company, Douglas
DC-90, The Butler, Saugatuck
Weezil Malone Band, The Sand Bar, Saugatuck
All In, Itty Bitty Bar, Holland
Matt Gabriel (5 p.m.), New Holland Brewing's Pub On 8th, Holland
Annagail, Waverly Stone Gastropub, Holland
Bakker/Hanegraff, Hops At 84 East, Holland
Political Lizard, Grand Armory Brewing, Grand Haven
Project 90, The Kirby House, Grand Haven
Jan James, Summerfest, Muskegon
Kristen Kuiper, Pigeon Hill Brewing Company, Muskegon
Big Love Band, Dockers Fish House, Muskegon
Jake Stevens, McDuff's Bar & Grille, Wayland
Still Rain Band/Atomic Radio, Gun Lake Casino, Wayland
Typo/Hairmania, JB's Whiskey Creek, Springfield
The Crossroads Fiddlers (12:30 p.m.)/Jim Spalink (2 p.m.)/Uneven Ground (2:30 p.m.)/The Bog Road (3:30 p.m.)//Peat in the Creel (4:30 p.m.)/Whiskey Before Breakfast (5:30 p.m)/An Dro (6:30 p.m.)/Peat in the Creel (7:30 p.m.)/Crossbow (10 p.m.)/The Barley Saints (11 p.m.): 19th Annual Kalamazoo Irish Fest, Old Dog Tavern, Kalamazoo
The Gotobeds/No Bails, Back Room @ Bell's Eccentric Cafe, Kalamazoo
Mississippi Heat, Acorn Theater, Three Oaks
The Good, The Band and The Blues, Czar's 505, St. Joseph
Paddlebots, The Livery, Benton Harbor
MJ Live (Michael Jackson tribute), Four Winds Casino Silver Creek Event Center, New Buffalo
JR Clark and the All Star Blues Mob/Risque Band, Round Barn Winery Distillery Brewery, Baroda
Sunday, June 23
Mike Frost & Mike Hyde (11 a.m.), JW Marriott
Set It Off/Emarose/Broadside/Lizzy Farrall, Elevation @ The Intersection
The Hill People, Creston Brewery
River North Jazz (11 a.m.), The Old Goat
Randy Marsh & Friends, SpeakEZ Lounge
Livin' The Dream, The Score
Jim Spalink (12:30 p.m.), Cedar Springs Brewing Company, Cedar Springs
Jack Leaver, Bostwick Lake Inn, Rockford
Root Doctor, Dockers Fish House, Muskegon
Jake Stevens, Kirby House, Grand Haven
SOLD OUT Steven Page Trio, Seven Steps Up, Spring Lake
Plain Jane Glory: Merchants & Makers, Holland Civic Center, Holland
Rachel Curtis, Boatwerks Waterfront Restaurant, Holland
Aaron Jonah Lewis, Salt of the Earth, Fennville
The Bootstrap Boys, Red Dock, Douglas
Dale Wicks, Hilliard's Corner Lounge, Wayland
Asamu Johnson & the Associates of the Blues, Gun Lake Casino, Wayland
Buckcherry/Joyous Wolf, The Music Factory, Battle Creek
AD3 Acoustic Trio/Typo, Round Barn Winery Distillery Brewery, Baroda
Copyright 2019, Spins on Music LLC