Why Don't We kicks off the week leading to Labor Day, with Wilson, Ralston & Friends, The Quirk, Wuzee, El Fantasma, Birdie Country, Unruly Brewing's anniversary and an Amy Winehouse tribute on tap.
THE BIG LIST: Aug. 26-Sept. 1
View an expanded list of upcoming shows at West Michigan venues at The REALLY Big List at Local Spins. Be sure to check the "Big List of Michigan Music Festivals." There are still a few free outdoor summer concerts ahead; browse our "Free Summer Community Concerts" page. For outdoor concerts at commercial and nonprofit venues, see "Summer Concert Series @ Venues."
Support our coverage of
West Michigan's music scene
Have concert listings you think deserve to be spotlighted? Email date, time, ticket prices, location and details to liz@localspins.com.
MONDAY
WHY DON'T WE
When: 7 p.m. Monday
Tickets: $39-$99
Where: DeVos Performance Hall, Grand Rapids
Catch young American pop band Why Don't We at DeVos Performance Hall as it continues to rise in popularity. Formed in 2016, the band's current single, "8 Letters," has climbed radio's Radio Top 25 and has attracted more than 130 million global streams. Suffice to say, Why Don't We — whose members range in age from 17 to 20 — is making waves.
Get tickets here.
TUESDAY
TUESDAY EVENING MUSIC CLUB:
RALSTON & FRIENDS
When: 7 p.m. Tuesday
Tickets: $14.50 adults (regular Gardens admission)
Discounts for seniors, children
Free for Gardens members
Where: Frederik Meijer Gardens & Sculpture Park, Grand Rapids Township
The final Tuesday Evening Music Club concert of the summer rolls out in the usual, traditional and enticing fashion: Series host and Grand Rapids singer-songwriter Ralston Bowles always assembles an intriguing evening of performances for the closing show of the series and this year is no exception.
Not only has Bowles invited a percussion ensemble, Stryke, to heat things up, but he's assembled an all-star band to accompany him in performing his entire, five-star 2004 album, "Carwreck Conversations" for the evening. It all makes for a must-see, must-hear Tuesday night.
JOJO SIWA
THE BELLES
When: 7 p.m.
Tickets: $37-$109
Where: Van Andel Arena, Grand Rapids
Nickelodeon and YouTube star Jojo Siwa visits Grand Rapids on her first North American tour. Her "D.R.E.A.M. The Tour" comes on the heels of her second EP, "Celebrate." Country duo The Belles are opening the show, poised to make a name for themselves as country's first mother-daughter duo since The Judds.
Get tickets online here.
WEDNESDAY
LOCAL SPINS WEDNESDAY:
JADE & THE JONES FELLAS:
AMY WINEHOUSE TRIBUTE
When: 8 p.m. Wednesday
Admission: Free
Where: SpeakEZ Lounge, Grand Rapids
Tribute Month for Local Spins Wednesdays at SpeakEZ Lounge continues with songs from another legendary voice: Amy Winehouse, who made a giant impact before passing away at a much-too-young age 27 in 2011.
This tribute will feature songs such as "Addicted," "Back to Black, "Me and Mr. Jones," "Rehab," "Take the Box," "Valerie" and more performed by Jade & the Jones Fellas: Roz Clayton (AKA Jade), Peter Muszkiewicz, on drums, Chase Jackson, guitar, Jake Krull, bass, Greg Marsh at the keys, Jonathan Karnes on trumpet and Aaron Hettinga, trombone.
Local Spins Wednesdays are presented by Local Spins, SpeakEZ Lounge, North Coast Guitar Company and WYCE, with Michigan beer specials on tap and free parking in the city lot kitty-corner (to the south) off Monroe Avenue NW or the Sixth Street Park lot to the north.
JON SPENCER & THE HITMAKERS
DEMOLITION DOLL RODS
When: 9 p.m. Wednesday
Tickets: $17 advance, $20 day of show
Where: The Pyramid Scheme, Grand Rapids
Jon Spencer, a towering figure of rock known for The Jon Spencer Blues Explosion, Boss Hog, Heavy Trash, and Pussy Galore, returns from the wilds with a new act: Jon Spencer & The HITmakers, described as "Garage Punk for New People." If you're into the cold hard facts of rock and roll, this is a show you won't want to miss. Opening the 21-and-older show are classic Detroit punks Demolition Doll Rods.
Get tickets online here.
THURSDAY
THE QUIRK, BRACKISH
MONKEY ROBOT WAR
PACK SOUNDS
When: 8 p.m. Thursday
Tickets: $10 in advance, $12 day of show
Where: The Pyramid Scheme, Grand Rapids
West Michigan alternative-punk band The Quirk will bring a "gritty basement grunge" approach to The Pyramid Scheme. Also on the bill is four-piece rock band Brackish from Philadelphia, Kalamazoo punk band Pack Sounds, and Grand Rapids punk outfit Monkey Robot War.
This show is all-ages and tickets are available here.
AARON KAMM AND THE ONE DROPS
When: 9:30 p.m. Thursday
Admission: Free
Where: Founders Brewing Co., Grand Rapids
This 21-and-older show at Founders Brewing Co.'s taproom welcomes Aaron Kamm and The One Drops. These St. Louis natives are known to unfurl a one-of-a-kind blend of roots, reggae, Mississippi River blues, soul and improv jams for a can't-miss set.
Get details online at foundersbrewing.com.
FRIDAY
EL FANTASMA, VIRLAN GARCIA
BANDA LOS SEBASTIANES
LAS DOS DE TAMAULPAS
When: 8:30 p.m. Friday
Tickets: $60 advance, $65 day of show
Where: DeltaPlex Arena, Walker
Zamora Entertainment presents a star-studded bill featuring El Fantasma, Virlan Garcia, Banda Los Sebastianes and Los Dos De Tamaulpas at the DeltaPlex Arena. El Fantasma, which means "The Ghost," is the stage name of Mexican regional singer and songwriter Alexander Garcia, also affectionately known in Mexican media circles as "The King of the Underground." His debut album, "Equipo Armado" climbed to the top of the Mexican airplay charts.
Also on the bill: singer, guitarist and composer Virlan Garcia, Banda Los Sebastianes and Las Dos De Tamaulpas. Doors open at 8 p.m. for this all-ages show. Get tickets and more information online here.
SATURDAY
UNRULY ANNIVERSARY:
FLEXADECIBEL, LUMI
MAMA K & The KOSMIC SWAY
THE BRANDINO EXTRAVAGANZA
PARTYFAM, UPCOAST KIN
When: 2:30 p.m. Saturday
Admission: free
Where: Unruly Brewing Co., Muskegon
Celebrate with Unruly Brewing Company in Muskegon for the sixth anniversary with a day jam-packed with music and fun. Performing will be Muskegon's Flexadecibel, an eight-person funk and soul band; Upcoast Kin, a brother-and-sister indie-folk duo; Lumi, Mama K and The Kosmic Sway, The Brandino Extravaganza, and Partyfam.
Doors open at 2 p.m. Get more information online here.


KALAMASHOEGAZER FESTIVAL 13
When: 4:30 p.m. Saturday
Tickets: $18
Where: Bell's Eccentric Cafe, Kalamazoo
It's the annual showcase of outstanding dream pop and shoegaze artists.
Kalamashoegazer 13 will be a mesmerizing day of music. Catch some of the best in the genre at this annual event, which will be featuring bands from Montreal, Minneapolis, Milwaukee, Chicago, Los Angeles and Kalamazoo including: Blushing, a dream pop fave from Austin, Texas, plus Blue Unit, The City Gates, Cult of Lip, Deserta, New Canyons, Overly Polite Tornadoes and Tambourina.
Best suggested for folks who like artists such as My Bloody Valentine, Britpop and Slowdrive. Shoegaze DJ's will be spinning tracks between sets and there's even a raffle with prizes like guitar effects pedals and other equipment. Doors open at 4 p.m. for this 21-and-older event. Get tickets and more information online here.
GASOLINE GYPSIES
When: 7 p.m. Saturday
Admission: Free
Where: Lucy's Sauggy Dollar Bar, Saugatuck
Recently named by JBL as one of the Top 3 unsigned bands in the country, Michigan's Gasoline Gypsies have been tearing through the state and beyond these last couple of years, leaving audiences and venues alike to pick their melted faces up off the floor. This passionate, fun and extremely talented four-piece rock outfit has breathed new life into the genre, with many audiences describing them as akin to "What Greta Van Fleet is trying to do, but without the posing." Make the call yourself this Saturday at Lucy's in Saugatuck where they'll be performing an outdoor concert with special guests The Gypsy Vodka Brothers.
BIRDIE COUNTRY, HEXING
ANTIGHOST, DOGLEG
When: 8 p.m. Saturday
Tickets: $10 in advance, $12 day of show
Where: The Pyramid Scheme, Grand Rapids
West Michigan indie-rock/chill-rock band Birdie Country will pump up the weekend with fellow Grand Rapids bands Hexing and Antighost, as well as Ann Arbor's Dogleg.
This show is all-ages, and tickets are available here.
WUZEE, A1, WILLSPIFF
THE CHAMP, MOTORKAM
DJ SAMIL
When: 9 p.m. Saturday
Tickets: $7
Where: Tip Top Deluxe Bar & Grill, Grand Rapids
Hailed as one of the most entertaining performers in West Michigan, hip hop's WuZee will lead the Tip Top Deluxe's "Hip Hop at the Tip Top" event.
The show featuring sets by six different acts is 21-and-older. Ticket can be found here.
THE INSIDERS (TOM PETTY TRIBUTE)
When: 9:30 p.m. Saturday
Tickets: $20
Where: Rockford Brewing Co., Rockford
Led by Max Lockwood, one of Michigan's premier Tom Petty tribute bands, The Insiders, will rock Rockford Brewing with the late rock hero's classic hits, from "Runnin' Down a Dream" to "Mary Jane's Last Dance" and many more.
Tickets can be purchased here.
SUNDAY
WILSON
THE MESSENGER BIRDS
LADYSSE
When: 7:30 p.m. Sunday
Tickets: $15 advance, $15 day of show
Where: The Stache in The Intersection, Grand Rapids
Detroit hard-rock band Wilson returns to The Intersection, unleashing music from three full-length studio albums. Wilson currently consists of Chad Nicefield (vocals), Jason Spencer (guitar), Kyle Landry (guitar), James Lascu (bass) and Matt Puhy (drums). Special guests The Messenger Birds and Ladysse will be rocking out the night as well.
Doors open at 7 p.m. for this all-ages show. Get tickets and more information online here.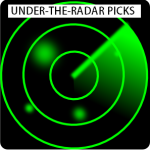 UNDER-THE-RADAR PICKS
August, Conrad Shock + The Noise, Tip Top Deluxe Bar & Grill, Grand Rapids, 9 p.m. Monday, free – This 21-and-older show features lauded Grand Rapids soul-pop group August, and the eclectic rock of Conrad Shock + The Noise.
BassBin: Pressed & Proper, Timothy Getz, Billy's Lounge, Grand Rapids, 9 p.m. Monday, free – BassBin, Grand Rapids' longest running electronic music night features drinks, 'country club disco' act Pressed & Proper, and longstanding Michigan DJ Timothy Getz.
Amays and Blue at Potter's lounge in the Four Points by Sheraton, 5:30 p.m. Wednesday, free – These two Kalamazoo blues rock and roots legends perform at this surprisingly cool hotel bar at The Four Points Sheraton in Kalamazoo. With Alex Mays on guitar and vocals and Eddie Blue Lester on vocals and saxophone, the duo churns out soul-driven blues and roots-filled music.

Roots Of Creation, The Quasi Kings, Isaac Berkowitz playing The Stache inside The Intersection, Grand Rapids, 9 p.m. Wednesday, $12 advance, $15 day of show – This 17-and-older show features the reggae rock/dubtronica act Roots Of Creation, Columbus' The Quasi Kings, and local musician and Desmond Jones guitarist Isaac Berkowitz.
The Soul Rebels playing at The Stache inside The Intersection in Grand Rapids 8 p.m. Thursday, $16 in advance $18 day of show — Funk, soul, hip hop and jazz band The Soul Rebels from New Orleans make a Grand Rapids tour stop.
Pretoria, Short Panic and The Ryne Experience playing at Mulligan's Pub in Grand Rapids 9 p.m. Thursday, free — All specializing in different variations on rock, these three Grand Rapids bands will fire up Mulligan's.
Andrews String Band playing Bier Distillery in Belmont, 7:30 p.m. Friday – West Michigan's Andrews String Band, a folk/classic rock trio, delivers fun and upbeat sets featuring music from the likes of The Beatles, Jethro Tull, Moody Blues, Pink Floyd, John Prine, Steve Earle, Bob Dylan, The Who and others.
Lateralus (Tool tribute), 20 Monroe Live, Grand Rapids, 7:30 p.m. Friday, $9-$25 – Presented by WGRD. 20 Monroe Live will host a listening party for Tool's long-awaited "Fear Inoculum" album, accompanied by live music from Lateralus, Chicago's premier Tool tribute band.
The Lower Leisure Class Labor Day Kick-off Show at Final Gravity in Kalamazoo, 8 p.m. Friday, free – The six-piece rock and pop outfit makes its debut at Final Gravity for this free, end of summer show. Known for their fun antics and thoughtful covers onstage, This group has been entertaining audiences around West Michigan for years and is a crowd staple. Final Gravity is now boasting a new sound system and engineer for their free, weekly concert series and will start offering shows on Saturdays as well in the fall.
Redman West playing Tantrick Brewering Co. in Allegan, 8 p.m. Friday, free – Don't miss this fresh duo at their home-base, Tantrick Brewing. Consisting of Jake West on guitar and vocals and Charley Redman on banjo, the duo inspires and coaxes audiences into a dreamy and pleasant state centered around genres such as folk, Celtic, bluegrass and traditional music.
Hannah Rose & The GravesTones and Patty Pershayla Band playing at Billy's Lounge in Grand Rapids 9 p.m. Saturday, $5 — West Michigan blues, soul, rock, roots, Americana and jazz band Hannah Rose & the GravesTones aims to bring the house down at Billy's with help from singer-songwriter Patty Pershayla and her band.
Last Gasp Collective playing Old Dog Tavern in Kalamazoo, 9 p.m. Saturday, $5 – The eight-piece hip-hop/indie/gospel outfit is back on the outdoor stage at Old Dog Tavern for an end-of-summer celebration that would have even the hardest of hearts swaying in the night breeze. After an extremely busy season touring around the country, and the shared success of member Jordan Hamilton's recent album release, The eclectic and uber-talented group is ready to kick off Labor Day weekend with their inimitable brand of fervent musicianship.
Flats Stanlie, Kayfluxx, EuroBeatZ, Tipsky Ho, Sova playing Park Theatre in Holland, 9 p.m. Saturday, $10 advance $15 day of show — West Mitten Media presents another edition of Glow in the Park with five electronic music artists from West Michigan.
Megan Dooley playing Founders Brewing Co. in Grand Rapids, 9:30 p.m. Saturday, $5 – Kalamazoo singer-songwriter Megan Dooley has impressed audiences for many years, delivering soulful and powerful vocals to complement her fetching American roots-flavored songs and guitar/banjolele riffs.
Toby Bresnahan playing Creston Brewery in Grand Rapids, 5 p.m. Sunday — With a Celtic and folk catalog, guitarist and singer Toby Bresnahan wraps up the weekend at Creston Brewery.
MICHIGAN MUSIC FESTIVALS
Aug. 30-Sept. 2
Art, Eats & Beats Festival
Various locations, Royal Oak
Aug. 30-Sept. 2
Detroit Jazz Festival
Hart Plaza, Detroit
Aug. 31
Thumbfest
Downtown Lexington
Sept. 1-2
Bluechiligrass Festival
Goodells County Park, Goodells
Sept. 1
Harmonyfest
Main Street, Three Rivers
Sept. 1
Blues on the Beach
Killarney Beach Road, Bay City
Aug. 29-Sept. 1
Pond Jam
Rapid City
Sept. 2
West Michigan Labor Fest
Ah-Nab-Awen Park, downtown Grand Rapids
THIS WEEK'S OUTDOOR COMMUNITY CONCERTS
(In Alphabetical Order by City Name)
Sept. 1 – Magic Bus, Albion
Aug. 30 – Cousin Curtiss, Allegan
Aug. 30 – Darrell Z Marvel Band, Pocket Park, Big Rapids
Aug. 30 – Alex Mendenall, Ann Street Plaza, East Lansing
Aug. 29 – Earth Radio (noon), Relax At Rosa, Grand Rapids
Aug. 28 – Bri Baron Music, GDK Park, Holland
Aug. 28 – The Gilmore, Bates Alley, Kalamazoo
Aug. 30 – Carrie McFerrin Trio (11:30 a.m.), Bronson Park, Kalamazoo
Aug. 29 – The Adams Family/Natchez Trace, Lowell Showboat
Aug. 30 — Blue Shoes Jazz, St. Joseph
Aug. 29 – Last Gasp Collective, Riverfront Park, South Haven
THE REALLY BIG LIST, PLUS SHOWS ON THE HORIZON
Monday, Aug. 26
Why Don't We, DeVos Performance Hall
August/Conrad Shock + The Noise, Tip Top Deluxe Bar & Grill
BassBin: Pressed & Proper/Timothy Getz, Billy's Lounge
John Shea, Rockwell Republic
Brena, The Score
Blue Water Kings, Rockford Brewing Company, Rockford
Carter Lezman, Boatwerks Waterfront Restaurant, Holland
Ricky Hill, The Lake House Waterfront Grille, Muskegon
Tuesday, Aug. 27
Jojo Siwa/The Belles, Van Andel Arena
Moonshot, The Score
Tony Halchak, Cedar Springs Brewing Company, Cedar Springs
Joe Laureao, Rogue River Tavern, Rockford
Gabriel Lundy, Boatwerks Waterfront Restaurant, Holland
The New Standard, Grand Bar, Grand Haven
Wednesday, Aug. 28
Amy Winehouse Tribute: Local Spins Wednesday, SpeakEZ Lounge
POSTPONED The Allman Betts Band/JD Simo, 20 Monroe Live
Roots Of Creation/Quasi Kings/Isaac Berkowitz, The Stache @ The Intersection
Jon Spencer & the Hitmakers/Demolition Doll Rods, The Pyramid Scheme
River North Jazz, The Old Goat
Laura Bennett/Mark Kahny, Zeppelin Lounge, New Holland Brewing's The Knickerbocker
Oxymorons, The Score
Tom Hagen Trio featuring Rick Reuther, Noto's, Cascade
Flatland Grip, Cedar Springs Brewing Company, Cedar Springs
Lakeshore Big Band, Waterfront, Grand Haven
Coty Bouchard, The Lake House Waterfront Grille, Muskegon
Terry Lower Trio, Clara's on the River, Battle Creek
Trent Breithaupt's Flower Island, Northern Natural Apple Hollow, Manistee
Thursday, Aug. 29
Aaron Kamm and the One Drops, Founders Brewing Company
The Soul Rebels, The Stache @ The Intersection
The Quirk/Brackish/Monkey Robot War/Pack Sounds, The Pyramid Scheme
Pretoria/Short Panic/The Ryne Experience, Mulligan's Pub
Laura Bennett/Mark Kahny, Zeppelin Lounge, New Holland Brewing's The Knickerbocker
Three's A Crowd, The Score
Two Of A Kind, JT's Pizza & Spirits, Cascade
JGJ, Bostwick Lake Inn, Rockford
Upcoast Kin, The Lake House Waterfront Grille, Muskegon
Catfish & the Man, Pigeon Hill Brewing, Muskegon
Prim/Skyking/The Jetts/The Carl Webb Band/Colton Snuffer and the Dead Horsemen/Chipman/The Ghost of None/Earth Witch: 6th Anniversary, Unruly Brewing Muskegon
Steffan Copenhaver, Kirby House, Grand Haven
Andy Frisinger & Chris Wiser, Grand Armory Brewing, Grand Haven
Mike Hyde/Mike Frost, Sandy Point Beach House, West Olive
Nate Holley, Itty Bitty Bar, Holland
Joe Marcinek, Big Lake Brewing, Holland
The Weatherheads, Saugatuck Brewing Co., Douglas
Ben Schmidt-Schwartz, The Union Cabaret & Grille, Kalamazoo
Shelby Lentz, Saugatuck Brewing Kalamazoo, Kalamazoo
Terry Lower Trio, Clara's on the River, Battle Creek
The Matchsellers, Dark Horse Brewing, Marshall
May Erlewine/Rachel Mazer/Anna Ash, Short's Brewing, Bellaire
Friday, Aug. 30
Lateralus (Tool tribute), 20 Monroe Live
Direct Hit/Bloody Lips/Boob Sweat, The Pyramid Scheme
Faren Strnad/Tecnikoz/Sweater Disco/MetaTone, The Mint @ The Intersection
Grand Rapids Soul Club/DJ Dan Steely, Billy's Lounge
Suit & Daggers/Towner, Mulligan's Pub
Ethan Bouwsma Quintet, Creston Brewery
Iron Town, Bobarino's Pizzeria, The B.O.B.
Decades, River City Saloon
Blue Jay Bridge, H.O.M.E. At The B.O.B.
Iron Town, Bobarino's Pizzeria, The B.O.B.
Damon Mitchell, New Holland Brewing's The Knickerbocker
Third Coast Gypsy Jazz, The Old Goat
Mark Kahny Trio, JW Marriott
John Shea Trio, Rendezvous Lounge @ Amway Grand Plaza Hotel
Corey Dakota, Twisted Bull
Project 90, The Score
Now & Then Band, Blue Water Grill
Andrews String Band, Bier Distillery, Belmont
On Edge, Shots On The River, Belmont
The Bootstrap Boys, Caledonia Family Tavern, Caledonia
Kathy Lamar Trio, Noto's, Cascade
El Fantasma/Virlan Garcia/Banda Los Sebastianes/Las Dos De Tamaulpas, DeltaPlex Arena, Walker
Sounds Familiar, Woody's Press Box, Wyoming
The Feel Good Band, Dockers Fish House, Muskegon
JMM Jazz, 18th Amendment Spirits Co., Muskegon
Vincent Hayes, The Lake House Waterfront Grille, Muskegon
Joni Norwood, Smash Wine Bar & Bistro, Muskegon
Sadie J. Tucker Band/The Shift/RJ Nordlund: 6th Anniversary, Unruy Brewing Co., Muskegon
Risque, Kirby House, Grand Haven
Lighting Matches, Grand Armory Brewing, Grand Haven
Sonic Pirates, Itty Bitty Bar, Holland
Keith Scott, Beer Garden @ New Holland's Pub On 8th, Holland
Serita's Black Rose, inside @ New Holland's Pub On 8th, Holland
Cosmic Knot/Saxsquatch & Bridge Band, Park Theatre, Holland
Bri Baron Duo, LoLo's, Holland
Eyeliner For All, Our Brewing, Holland
Adam Labeaux, Hops At 84 East, Holland
Nicholas James Thomasma, Tripelroot, Zeeland
Silverstiles, Saugatuck Brewing Co., Douglas
94.9 Class Country Cruise, The Grand Lady Riverboat, Jenison
Sushi Roll/Coty Bouchard, Gun Lake Casino, Wayland
Jeff Mueller (5 p.m.)/Pillar To Post/The Missing Generation (9 p.m.), Louie's Trophy House, Kalamazoo
The Mickeys/Double Strung, Old Dog Tavern, Kalamazoo
Signals Midwest/Modern Adventures/Bike Tuff, Shakespeare's Lower Level, Kalamazoo
St. Joe Jack, Boatyard Brewing, Kalamazoo
Steve Hilger, The Union Cabaret & Grille, Kalamazoo
Eric Paul & Miss Christine, The Riviera Theatre, Three Rivers
Terry Lower Trio, Clara's on the River, Battle Creek
Crazy Mic, JB's Whiskey Creek, Springfield
Tim Stop, The Livery, Benton Harbor
Steely Dan/Rick Derringer, Soaring Eagle Casino, Mt. Pleasant
Big Daddy, Portage Point Inn, Onekama
Desmond Jones/Jesse Ray & the Carolina Catfish, Union Street Station, Traverse City
Saturday, Aug. 31
Megan Dooley, Founders Brewing Company
Birdie Country/Hexing/Antighost/Dogleg, The Pyramid Scheme
Shabazz GC/Lucy V/Michael Trae/G.York/Dead Boys/Kay clutch & Yung Zoop, Mulligan's Pub
Hannah Rose & the Gravestones/Patty Pershayla Band, Billy's Lounge
Wuzee/A1/WillsPiff/The Champ/MotorKam/DJ Samil: Hip Hop at the Tip Top, Tip Top Deluxe Bar & Grill
Third Coast Gypsy Jazz, The Old Goat
Whiskey Bound, Log Cabin
Innuendo, River City Saloon
Sonimanic, H.O.M.E. At The B.O.B.
Nick DeKoff, Blue Water Grill
Eddie T Band, Twisted Bull
Toby Bresnahan, Bier Distillery, Belmont
Edye Evans Hyde Trio, JW Marriott
Mark Kahny Trio, Rendezvous Lounge @ Amway Grand Plaza Hotel
Center Stage, Twisted Bull (Aug. 30-31)
John Shea, Noto's, Cascade
The Insiders (Tom Petty tribute), Rockford Brewing Company, Rockford
Friday Fog, Woody's Press Box, Wyoming
Billy Dalton, Ridge Cider Co., Grant
Jedi Mind Trip, Dockers Fish House, Muskegon
Flexadecibel/Lumi/Mama K & the Cosmic Sway/The Brandino Extravaganza/Partyfam/Upcoast Kin: 6th Anniversary, Unruly Brewing Company, Muskegon
Acoustic Oasis (10 a.m.), Farmers Market, Grand Haven
Risque, Kirby House, Grand Haven
Feeding Grizzlies, Grand Armory Brewing, Grand Haven
Zion Lion, Sandy Point Beach House, West Olive
Fusion, Itty Bitty Bar, Holland
The Sessions, Waverly Stone Gastropub, Holland
Upcoast Kin, Beer Garden @ New Holland's Pub On 8th, Holland
Pretty Rage, LoLo's, Holland
Flats Stanlie/Kayfluxx/EuroBeatZ/Tipsky Ho/Sova: Glow in the Park, Park Theatre, Holland
Big Brother Jon, Hops At 84 East, Holland
Bucket O' Maybes, Village Inn Pizza, Holland
Dean Allrick, What Not Inn, Fennville
The McDaniels, Saugatuck Brewing Co., Douglas
John Sanger, McDuff's Bar & Grille, Wayland
Bob Seger Tribute Band, Lucky's Roadhouse, Wayland
Kalamashoegazer 2019: Blushing/Blue Unit/The City Gates/Cult Of Lip/Deserta/New Canyons/Overly Polite Tornadoes/Tambourina, Back Room @ Bell's Eccentric Café, Kalamazoo
Last Gasp Collective, Old Dog Tavern, Kalamazoo
Acoustic Waves, Boatyard Brewing, Kalamazoo
Big Love Band, The Union Cabaret & Grille, Kalamazoo
Black Sea Burial, JB's Whiskey Creek, Springfield
Jenny & Robin Beinemann: Foundry Hall Presents, Black River Tavern, South Haven
Global Village/Smash Kings, Gun Lake Casino, Wayland
Brass From The Past, Acorn Theater, Three Oaks
Project 90, Black River Tavern, South Haven
Mark Lavengood Band/Morgan Ingle, The Livery, Benton Harbor
The Skeletones, Czar's 505, St. Joseph
P.T. and the Cruisers/The Crawpuppies, Round Barn Winery Distillery Brewery, Baroda
Big Daddy, Portage Point Inn, Onekama
The Accidentals, Minnehaha Brewhaha, Arcadia
Andrea McArdle/Donna McKechnie: Sondheim & Hamlisch, Great Lakes Center for the Arts, Petoskey (Aug. 31-Sept. 1)
Sunday, Sept. 1
Wilson/The Messenger Birds/Ladysse, The Stache @ The Intersection
Toby Bresnahan, Creston Brewery
Bare Knuckle Hooligans/Chugger/Three Elder Gods/Dollars to Donuts: Benefit for Todd Krabb's Medical Expenses, Tip Top Deluxe Bar & Grill
Mike Frost & Mike Hyde (10 a.m.), JW Marriott
River North Jazz Brunch (11 a.m.), The Old Goat
River Rogues (2 p.m.), Harmony Hall
Randy Marsh & Friends, SpeakEZ Lounge
Sun Mustang, Twisted Bull
Decades, The Score, Belmont
Vincent Hayes, Cedar Springs Brewing Company, Cedar Springs
Mike McIntosh, Bostwick Lake Inn, Rockford
Root Doctor, Dockers Fish House, Muskegon
Randy Johnson, The Lake House Waterfront Grille, Muskegon
Jack Leaver, Kirby House, Grand Haven
The Carl Webb Band, Boatwerks Waterfront Restaurant, Holland
Pieces Of Work, LoLo's, Holland
Kenny Olson (of Kid Rock)/Skip Franklin/Tosha Owens/Nathan Moore/ Chris Schleuder/The DBP3/Bill Caskey/Mike Fuerst/Doug Borton/Jay Gavan/Megan Dooley/DJ Dazzleship/DJ Jazzy & Co.: Dacia Bridges Memorial, Jericho Corners, Kalamazoo
Colin Murphy, Red Dock, Douglas
Mark Kahny, Marro's, Saugatuck
Gabrial James, Hilliard's Corner Lounge, Wayland
Project 90, Gun Lake Casino, Wayland
Serpents/Discontent, Shakespeare's Pub Lower Level, Kalamazoo
SMG Allstars, Czar's 505, St. Joseph
Ethan Bell Band/Semple Band, Round Barn Winery Distillery Brewery, Baroda
Andrea McArdle/Donna McKechnie: Sondheim & Hamlisch, Great Lakes Center for the Arts, Petoskey (Aug. 31-Sept. 1)
ON THE HORIZON
Monday, Sept. 2 (Labor Day)
John Shea, Rockwell Republic
Irontown, The Score, Belmont
Kindred (2 p.m.), Dockers Fish House, Muskegon
Lew Russ, The Lake House Waterfront Grille, Muskegon
Pieces Of Work, Boatwerks Waterfront Restaurant, Holland
Brandon Ward, LoLo's, Holland
Tuesday, Sept. 3
Brena, The Score, Belmont
The New Standard, The Grand Bar, Grand Haven
Vincent Hayes, The Lake House Waterfront Grille, Muskegon
Wovenhand/Jaye Jayle, Acorn Theater, Three Oaks
Wednesday, Sept. 4
The Real Ingredients: Local Spins Wednesday, SpeakEZ Lounge
Wine, Women, Song: Tip Top Deluxe Bar & Grill
River North Jazz, The Old Goat
Oxymorons, The Score, Belmont
Tom Hagen Trio featuring Rick Reuther, Noto's, Cascade
Drew Hale, Cedar Springs Brewing Company, Cedar Springs
Allen Mack Myers Moore, Seven Steps Up, Spring Lake
The Dead Shepherds, The Lake House Waterfront Grille, Muskegon
Gabrial James, Gun Lake Casino, Wayland
Thursday, Sept. 5
Spare Parts, Founders Brewing Company
Conrank/Dissonance/Viskus/Kray, The Mint @ The Intersection
Space Pussy/The Sailor Kicks/Maggie May/Nick Hickcox, Mulligan's Pub
Laura Bennet & Mark Kahny, Zeppelin Lounge @ New Holland Brewery's The Knickerbocker
Hazy Past, The Score, Belmont
Bucket O' Maybes, Red's at Thousand Oaks, Northview
Isaac Berkowitz, Rockford Brewing Company, Rockford
Natchez, The Grand Lady Riverboat, Jenison
Jordy Searcy/Lane Ellens/Pretoria, Park Theatre, Holland
Hope College Jazz Faculty, Sandy Point Beach House, West Olive
Steffan Copenhaver, Kirby House, Grand Haven
Andy Frisinger & Chris Wiser, Grand Armory Brewing, Grand Haven
Upcoast Kin, The Lake House Waterfront Grille, Muskegon
Sasquatch & Bridge Band/Honey Monsoon/Sasha Battle, Back Room @ Bell's Eccentric Café, Kalamazoo
The Grayson Nye, The Union Cabaret & Grille, Kalamazoo
Fangs and Twang, Dark Horse Brewing, Marshall
Friday, Sept. 6
The Avett Brothers, Van Andel Arena
The Skinny Limbs (EP release)/Leland Blue/Visk Mono, The Pyramid Scheme
Dirtwire, The Stache @ The Intersection
DJ Jazzy Jeff/DJ Scratch, The Intersection
The Blue Pines/Amy Love & the Stoney Mountain Men, Creston Brewery
Live Band Karaoke, Bobarino's Pizzeria, The B.O.B.
Third Coast Gypsy Jazz, The Old Goat
Wonder Lush, River City Saloon
The Real Ingredients (5 p.m. The Avett Brothers Pre-Party)/Azz Izz (9:30 p.m.), H.O.M.E. At The B.O.B.
John Shea, JW Marriott
Mike Frost Trio, Rendezvous Lounge @ Amway Grand Plaza Hotel
Ross Mead & North Country, Twisted Bull
Jack Leaver, Blue Water Grill
Great Scott, The Score, Belmont
Kathy Lamar Trio, Noto's, Cascade
Dennie Middleton, Bostwick Lake Inn, Rockford
The Moonrays, Rockford Brewing Company, Rockford
The New Standard, 18th Amendment Spirits Co., Muskegon
Global Village, Kirby House, Grand Haven
Bar Code, Itty Bitty Bar, Holland
Holland Symphony: "Classics Up Close," First United Methodist Church, Holland
Mark Kahny, Marro's, Saugatuck
Dan + Shay/Devin Dawson: Allegan County Fairgrounds, Allegan
Jake Stevens/Karma Committee, Gun Lake Casino, Wayland
The North 41, Back Room @ Bell's Eccentric Café, Kalamazoo
Trippin' Billies (Dave Mathews Band tribute), Old Dog Tavern, Kalamazoo
Charles The Osprey/McWeakerton/The Garbage Guys, Shakespeare's Pub Lower Level, Kalamazoo
Sudden Rage, JB's Whiskey Creek, Springfield
Max Lockwood/Sam Cooper, The Livery, Benton Harbor
Expo 76, Acorn Theater, Three Oaks
Air Supply, Silver Creek Event Center, Four Winds Casino, New Buffalo
Earth Radio, Northern Natural Apple Hollow, Manistee
Starship featuring Mickey Thomas, Little River Casino, Manistee
Saturday, Sept. 7
Wrecking Crue (Motley Crue tribute)/Revelations (Iron Maiden tribute), 20 Monroe Live
Shamarr Allen, Founders Brewing Company
Trixy Tang (album release)/Gorgeous Nightmare/Coldville/Hazard, Elevation @ The Intersection
Golf Clap, The Stache @ The Intersection
Winnow (album release)/Political Lizard/Further Closer, The Pyramid Scheme
Super Dre/James Reeser & the Backseat Drivers/Potatoe Babies/Political Lizard/Dalmation Stone/Head/Desmond Jones/JROB x Bedrock: The Foundation: 46th Annual Eastown Street Fair
Chris Clayton Loop/Ernie Clark & the Magnificent Bastards/Barrel Bones/Run Silent/As Am I/Another Man's Trash/Blisshead/Crooked Heart/Tiny Tree/A Study in Scarlet, Mulligan's Pub
Project 1: Jordan Hamilton (2 p.m.)/Lady Ace Boogie (4 p.m.), MLK Park
Project 1: Grand Rapids Soul Club (9:30 p.m.), Tanglefoot Building, 341 Straight Ave. NW
Fled Five, River City Saloon
Kari Holmes, Back Forty Saloon
Mike Frost Trio, Rendezvous Lounge @ Amway Grand Plaza Hotel
Stolen Horses, Twisted Bull
Third Coast Gypsy Jazz, The Old Goat
Bill Ellingboe, Blue Water Grill
Livin' The Dream, The Score, Belmont
John Shea, Noto's, Cascade
Kristen Kuiper, Ridge Cider Co., Grant
Gabrial James, Trail Point Brewing, Allendale
Skyking/Spike The Media, Unruly Brewing Co., Muskegon
Leftover Salmon/Arkansauce/The Way Down Wanderers: Earth's Edge 25th Anniversary, Mill Point Park, Spring Lake
Steel Doin' It (10 a.m.), Farmers Market, Grand Haven
Nate Holley, Kirby House, Grand Haven
Decades, Itty Bitty Bar, Holland
Lynn The Band, Waverly Stone Gastropub, Holland
Josh Trevino/Caleb Byers, Park Theatre, Holland
Dean Allrick, What Not Inn, Fennville
+Live+/Bush/Our Lady Peace, Allegan County Fair, Allegan
Karma Committee, Gun Lake Casino, Wayland
Cris & Norm, JB's Whiskey Creek, Springfield
The Verve Pipe, Back Room @ Bell's Eccentric Café, Kalamazoo
Minnesota/Pigeon Hole/Anserz/Chadderbox/Fendz, State Theatre, Kalamazoo
Matthew Borr/Lisa Mackie & Ryan Gladding, Old Dog Tavern, Kalamazoo
Lipstick Jodi, The Union Cabaret & Grille, Kalamazoo
Drugs In The Carpet/The Holy Warheads/Evil Deauxers, Shakespeare's Lower Level, Kalamazoo
Poison'd Crue, Paw Paw Brewing Company, Paw Paw
Kenny James: Buddy Holly Birthday Celebration, Acorn Theater, Three Oaks
Molly, The Livery, Benton Harbor
Tyler Roy Band, Czar's 505, St. Joseph
Hey Girl Hey/The Wayouts, Round Barn Winery Distillery Brewery, Baroda
The Ultimate Queen Celebration, Silver Creek Events Center, Four Winds Casino, New Buffalo
The Crane Wives, The Filling Station, Traverse City
Sunday, Sept. 8
Jonas Brothers, Van Andel Arena
The Real Ingredients, Creston Brewery
Patrick Sweany, Tip Top Deluxe Bar & Grill
River North Jazz Brunch (11 a.m.), The Old Goat
Greg Miller (10 a.m.), JW Marriott
Randy Marsh & Friends, SpeakEZ Lounge
Trilogy, The Score, Belmont
Flatland Grip, Cedar Springs Brewing Company, Cedar Springs
Kevin Schaffer, Kirby House, Grand Haven
Holland Concert Jazz Orchestra, Park Theatre, Holland
Brena, Dockers Fish House, Muskegon
Coty Bouchard, The Lake House Waterfront Grille, Muskegon
Red Carpet Riot, Round Barn Winery Distillery Brewery, Baroda
Florida Georgia Line/Chris Lane/Canaan Smith, Soaring Eagle Casino, Mt. Pleasant
Copyright 2019, Spins on Music LLC