July continues to heat up with Flame Fest, Louie's 100th Anniversary, Houndmouth, Picnic Pops, The Temptations, Red Elvises, GWAR, Brad Fritcher's farewell show and more. Plus, win tickets to Flame Fest.
THE BIG LIST: July 9-15
For an expanded list of upcoming shows at West Michigan venues, check out The REALLY Big List at Local Spins. Have concert listings you think deserve to be spotlighted? Email date, time, ticket prices, location and details to liz@localspins.com.
Support our coverage of
West Michigan's music scene
CHECK OUT THIS WEEK'S OUTDOOR COMMUNITY CONCERTS HERE: Free Community Concerts
Looking for music festivals? We have a handy list. How about outdoor concert series at venues?
TUESDAY
TUESDAY EVENING MUSIC CLUB:
KATHY LAMAR & ROBIN CONNELL
THE SOUL SYNDICATE
When: 7 p.m. Tuesday
Tickets: (Regular admission to Meijer Gardens) $14.50 adults, discounts for seniors, children
Where: Frederik Meijer Gardens & Sculpture Park, Grand Rapids Township
This popular showcase of regional acts continues with some West Michigan favorites: R&B/jazz singer Kathy Lamar and pianist Robin Connell (with guitarist Ivan Akansiima, bassist Charles Johnson and percussionist Kevin Jones) and the vintage soul of The Soul Syndicate ensemble, led by singer Diego Morales with a full horn section. (The Soul Syndicate follows this by playing Lowell's Riverwalk Festival on Thursday; Lamar plays One Trick Pony on Thursday night.)
It promises to be one of the most soulful weeks of the summer at Meijer Gardens, with this double-header followed later in the week by Patti LaBelle on Friday and The Temptations/The Four Tops on Sunday. Details about those shows below.
HOUNDMOUTH
LIZ COOPER & THE STAMPEDE
When: 8 p.m. Tuesday
Tickets: $25/28
Where: Bell's Brewery Beer Garden, Kalamazoo
Small-town Indiana alt-Americana act Houndmouth will fill the Beer Garden with their well-rounded, pop- and country-infused harmonies Tuesday night. The four-piece is due to put out their third full-length album, "Golden Age," this August. Opening the show will be Nashville psychedelic folk rockers Liz Cooper & The Stampede. Tickets, available online and at the Bell's General Store, are $25 advance and $28 day of show.
WEDNESDAY
THE PRETENDERS, THE RAILS
When: 6:30 p.m. Wednesday
Tickets: $48
Where: 20 Monroe Live, Grand Rapids
Iconic English-American rock band, The Pretenders, began circulating their new wave sound in early 1978. Fresh off of a South American tour with Phil Collins, the band is ready to perform older favorites and newer tunes from their 2016 album, "Alone." The Rails open the show.
Get tickets and details online at 20monroelive.com, where you can also get information about Friday's tour stop by Our Lady Peace with Cleopatrick.
FAREWELL SHOW:
BRAD FRITCHER'S MOODS
When: 8 p.m. Wednesday
Admission: Free
Where: SpeakEZ Lounge, Grand Rapids
The Local Spins Wednesdays series proudly presents Brad Fritcher's MOODS for a special evening of improvisational jazz. Grand Rapids jazz trumpeter Brad Fritcher was one of the first musicians to play the Local Spins Wednesdays series when it debuted at SpeakEZ Lounge more than three years ago and he's played the series more than any other West Michigan musician. Now, he's moving to Pittsburgh, so you can expect his "farewell show" to be a celebratory, superstar affair with plenty of special, uber-talented musical guests on board.
Come revel in the boundary-pushing, improvisational jazz of this amazing group of musicians and send Brad off with the enthusiastic capacity crowd he deserves. Local Spins Wednesdays are presented by Local Spins, SpeakEZ Lounge, Perrin Brewing Company and WYCE, with Michigan beer specials on tap and free parking in the Sixth Street Park parking lot off Monroe Avenue NW.
THURSDAY
IGOR & THE RED ELVISES
When: 7 p.m. Thursday
Tickets: $15
Where: Tip Top Deluxe Bar & Grill, Grand Rapids
They're back! Founded in the 1990's in California, Igor & The Red Elvises are a Russian-American band that fuses rockabilly, folk, surf, funk-rock, disco and traditional Russian styles of music. That fusion has come to be called "Siberian Surf Rock" and features grooves that force the audience to dance as well as humorous lyrics.
The entertaining group follows this by heading north to play Blissfest. Get more details about that festival below.
LAUREN DUSKI
When: 6:30 p.m. Thursday
Tickets: $15 advance, $18 day of show
Where: The Stache inside The Intersection, Grand Rapids
Former contestant on "The Voice," Lauren Duski is no stranger to the stage. From northern Michigan, Duski has been performing since she was seven years old and aims to share her new song "Costume Party" with her fellow Michiganders.
Get details online at sectionlive.com.
CLASSICAL FIREWORKS & THE THREE MAESTROS
When: 8 p.m. Thursday & Friday
Tickets: $20
Where: Cannonsburg Ski Area, 6800 Cannonsburg Road NE, Belmont
Welcome to the 2018 edition of Grand Rapids Symphony's Picnic Pops at Cannonsburg.
Three of the Grand Rapids Symphony's maestros are teaming up this weekend to showcase a few sparkling, American favorites. Marcelo Lehninger, Bob Bernhardt and John Varineau partner up with former U.S. Attorney Patrick Miles Jr. to tell the story of the late President Abraham Lincoln through a musical lens.
Get details and tickets online at grsymphony.org.
KALAMAZOO BLUES FESTIVAL
When: 5 p.m. Thursday –midnight Saturday
Tickets: $10-$45
Where: Arcadia Creek Festival Place, Kalamazoo
Celebrating 25 years with a much-heralded move back downtown, the 2018 version of the annual Kalamazoo Blues Festival is shaping up to be a heater. With temps expected in the low 90s, blues fans will have the opportunity to catch licks even hotter from genre heavyweights such as Victor Wainwright, Angel Forrest, Nick Moss, Jason Ricci & Bad Kind, Corey Dennison, and more.
Online sales are closed, but single day tickets ranging from $10-20 and three-day passes, $45, will be available at the gate. Festival-goers can save $10 on three-day passes at Marshall Music in Portage.
FRIDAY
PATTI LABELLE
When: 7 p.m. Friday
Tickets: $80 ($78 members)
Where: Frederik Meijer Gardens & Sculpture Park, Grand Rapids Township
Patti LaBelle is a unique fixture on America's music scene. The extremely versatile artist is known for her renditions of classic R&B jams, pop standards and spiritual sonnets. At 63 years young, LaBelle is a spokesperson for the American Diabetes Association, an advocate for adoption, foster care, Big Sisters and the United Negro College Fund, and still has an undeniably powerful and soul-touching voice.
Some tickets are still available; get them online at meijergardens.org.
GWAR
When: 6:30 p.m. Friday
Tickets: $20 advance, $25 day of show
Where: The Intersection, Grand Rapids
The 33-year-old thrash metal collective GWAR brings its shocking rock extravaganza to Grand Rapids. Originally from Richmond, Va., the band is traveling far to showcase a night of mischief and science fiction.
Light the Torch and Against the Grain are also on the bill. Get tickets online at sectionlive.com, where you can also get details about the hard-rocking show in The Stache the same night: Hollow Front, Amoura, Whitelake, Assume Nothing and Silence & Solace.
JUNIOR BROWN
THE CARL WEBB BAND
When: 8 p.m. Friday
Tickets: $30 advance, $35 day of show
Where: Tip Top Deluxe Bar & Grill, Grand Rapids
Junior Brown is billed as "The American Original," and he's certainly that when it comes to his vintage country-fueled "Ameripolitan" music and the way he plays it – on his signature "guit-steel" double-neck guitar that allows him to switch fluidly from an electric guitar to a lap steel.
His tour stops at Tip Top Deluxe in Grand Rapids have been entertaining, jammed-to-the-hilt spectacles, and this week's visit by Brown and Tanya Rae comes in support of his latest album, "Deep in the Heart of Me." Get details online here.
GEORGE CLINTON
When: 8:30 p.m. Friday
Tickets: $45 advance, $50 day of show
Where: Bell's Brewery Beer Garden, Kalamazoo
On the road for 50 years, funk legend George Clinton & The Parliament Funkadelic are ready to hang it up, slated to retire next April. Don't miss what could be the last Southwest Michigan stop for the soulful funkmaster. For years everyone has known that there "ain't no party like a P-funk party 'cuz a P-Funk party don't stop." This is your chance to get down one more time before it does.
Tickets are available online at bellsbeer.com or at the Bell's General Store.
BLISSFEST:
BRUCE COCKBURN
MARY CHAPIN CARPENTER
NAHKO & MEDICINE FOR THE PEOPLE
When: Friday-Sunday
Tickets: SOLD OUT
Where: Blissfest Festival Site, 3695 Division Road, Harbor Springs
The impressive roster of 2018 headliners – Canadian singer-songwriter legend Bruce Cockburn, country/folk star Mary Chapin Carpenter and eclectic "spirit-inspired" Nahko & Medicine for the People – tells only a small part of the story of Blissfest, which is celebrating its 38th annual showcase of American roots and world music, staged on a festival site southeast of Cross Village in northern Michigan.
Dozens of Michigan acts also join national touring artists playing several stages throughout the weekend at this much-beloved event, which also boasts workshops, a drum kiva, children's activities and much more. Regional favorites such as Luke Winslow King, May Erlewine, Turbo Pup, Seth Bernard, Galactic Sherpas, Ben Daniels Band, Mark Lavengood, Brotha James and more boost the profile of the festival. Get details online at blissfest.org and read more about the festival later this week at Local Spins.
SATURDAY
FLAME FEST:
RED, SLUMLORD RADIO
HOLY WARHEADS, EPCYA
When: Noon-10 p.m. Saturday
Tickets: $25
Where: Outside White Flame Brewing Co., 5234 36th Ave., Hudsonville
LOCAL SPINS TICKET GIVEAWAY: The first two people to email john@localspins.com with "FLAME FEST" in the message field will win a pair of tickets to Saturday's festival in Hudsonville. Check The Big List every week for your chance to win concert tickets.
Billed as "the best rock party Hudsonville has seen," Flame Fest is an outdoor music festival at White Flame Brewing Co. that's headlined by Nashville alt-rock/Christian rock band RED, with regional acts Slumlord Radio, Holy Warheads, Jesse Ray & the Carolina Catfish, EPCYA and Nathan Walton. Parking is available at Hudsonville Fairgrounds, with free shuttle transportation to the festival.
Get more information about this 21-years-old-and-up event and tickets online here.
LOUIE'S 100th ANNIVERSARY PARTY:
DOMESTIC PROBLEMS
JAKE KERSHAW
When: 5 p.m.-midnight
Tickets: $15
Where: Louie's Trophy House Bar & Grill, Kalamazoo
Louie's in Kalamazoo is celebrating 100 years and what better way to celebrate than to bring in a veteran crowd favorite, Domestic Problems of Grand Rapids, and an up-and-coming guitar phenom, Jake Kershaw of Marshall. Both of these acts know how to bring the party musically, so this is liable to be a rousing affair to toast the bar's centennial.
Louie's will also have a special batch of new Louie's beer courtesy of Dark Horse. Get tickets and details online here.
RED JUMPSUIT APPARATUS
RIVALS, RED LEGS
ANOTHER OCTOBER
When: 7 p.m. Saturday
Tickets: $23 advance, $15 day of show
Where: The Stache inside The Intersection, Grand Rapids
Established in Jacksonville, Fla., in 2003, Red Jumpsuit Apparatus has released records on labels such as Virgin, Capitol and EMI. This is the 25th stop on their "The Awakening" tour. The band blends alt-rock, pop punk, emo and post-hardcore styles of rock.
Rivals, Red Legs and Another October are also on the bill. Detail, tickets online at sectionlive.com.
BARS OF GOLD
BONG MOUNTAIN, REGGIE
When: 9 p.m. Saturday
Tickets: $12 advance, $15 day of show
Where: The Pyramid Scheme, Grand Rapids
Ferndale's Bars of Gold, both improvisational and danceable, brings its fused sound to one of Grand Rapids' favorite local venues, The Pyramid Scheme.
Also on the bill: punk's Bong Mountain and garage/dream pop's reggie, both from Grand Rapids. Get details and tickets online at pyramidschemebar.com, where you can also get the lowdown on Sunday night's show starring Vagabon and Lady Ace Boogie, $13 advance, $15 day of show.
THE RIGHT NOW
When: 9:30 p.m. Saturday
Tickets: $5
Where: Founders Brewing Company, Grand Rapids
Based out of Chicago, The Right Now has a pop-meets-soul sound captained by the captivating voice of lead singer Stefanie Berecz. The band has been touring the United States and released three acclaimed albums since 2008. This show is a stop on their tour promoting their 2017 album, "Starlight."
By the way, Founders' free show on Thursday features the Alma Afrobeat Ensemble. Details at foundersbrewing.com.
SUNDAY
THE ACCIDENTALS
When: 4 p.m. Sunday
Admission: Free
Where: Bronson Park, Kalamazoo
Traverse City's young and much-beloved indie-folk group, The Accidentals, refuse to stop taking the country by storm. The Accidentals have been on tour crisscrossing the nation throughout the year, but are playing several Michigan shows for longtime fans, including this free affair in Kalamazoo.
The band follows this later this month (July 17) with a very big show: The Accidentals play the Rock and Roll Hall of Fame "Taylgate Party" in Cleveland, prior to a concert by superstar Taylor Swift.
THE TEMPTATIONS & THE FOUR TOPS
When: 6:30 p.m. Sunday
Tickets: SOLD OUT
Where: Frederik Meijer Gardens & Sculpture Park, Grand Rapids Township
The Motor City's The Temptations ("My Girl," "Get Ready," "Ain't Too Proud to Beg") are set to share their soulful songs and doo-wop vocals on Sunday night. The Motown group is deemed one of the most successful acts in popular music.
Detroit's The Four Tops ("Reach Out I'll Be There," "I Can Help Myself"), of course, are legendary as well, making this a twin-headlining affair.
DARYL HALL & JOHN OATES, TRAIN
When: 7 p.m. Sunday
Tickets: $49.50
Where: Van Andel Arena, Grand Rapids
Daryl Hall and John Oates, aka Hall and Oates, are mostly known for their 1980s pop masterpieces "You Make My Dreams," "Maneater" and many more radio classics.
The duo pairs up with contemporary pop/rock group, Train ("Drops of Jupiter," "Hey, Soul Sister") for a family-friendly night at Van Andel Arena.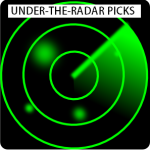 UNDER-THE-RADAR PICKS
Aviations and Earth Radio playing Tip Top Deluxe Bar & Grill in Grand Rapids, 8 p.m. Monday, $10 – Boston prog-rock/metal band Aviations brings its "Get Us Home Tour" to Grand Rapids, with Grand Rapids' neosoul/progressive band Earth Radio also on the bill along with Tiny Tree. Get more details and information about Monday's show on Tip Top's Facebook event page.
The Mark Lavengood Band playing the Saugatuck Center for the Arts in Saugatuck, 8 p.m. Monday, $15 – This is the first concert of the Summer in the Studio series at the Saugatuck Center for the Arts. Grand Rapids' Mark Lavengood is a bluegrass whiz and singer-songwriter who's assembled a top-notch backing band. Get tickets here.
That Beatles Thing playing the weekly Block Party at Garage Bar and Grille in Grand Rapids, 6 p.m. Wednesday, $3 – Along with WGRD, the Garage Bar will be hosting a Block Party the next four Wednesdays in downtown Grand Rapids on Ottawa Ave. There will be drink specials, donations for veterans and the music of Michigan-based Beatles tribute band, That Beatles Thing.
Kathy Lamar playing One Trick Pony in Grand Rapids, 8 p.m. Thursday, free – Legendary Grand Rapids artist Katy Lamar will be playing in her hometown as part of One Trick Pony's Thursday free concerts, following up on her appearance Tuesday at Meijer Gardens. More info here.
Libby DeCamp playing the HopCat Beer Garden in Kalamazoo, 6 p.m. Friday, free – Gearing up for an anticipated debut album, Libby DeCamp is sharing her poetic folk sound with the people of Kalamazoo.
Passenger 51 playing Rockford Brewing in Rockford, 8:30 p.m. Friday, free — Hailing from the Heartside neighborhood of Grand Rapids, Passenger 51 is described as "an eclectic, free-form blues/rock outfit equipped to tantalize your musical taste buds."
Rock-A-Lot outside Caledonia Family Tavern at 114 W. Main St. SE in Caledonia with Barenaked '90s, The Doran Brothers and more, 5 p.m.-midnight Saturday, free – This is the ninth annual edition of the fun Rock-A-Lot fest, with performances by The Doran Brothers, The Pice Project, Kentucky Junkies, Barenaked '90s and Tipsy & The Kickstands.
Appetite for Destruction playing 20 Monroe Live in Grand Rapids, 7 p.m. Saturday, $10- $25 – Appetite for Destruction is a Guns n Roses tribute band that has been playing to sell-out audiences for 20 years. Find out more about the band here.
MICHIGAN FESTIVALS THIS WEEK
• July 12-14 – Kalamazoo Blues Fest Arcadia Creek Festival Site, Kalamazoo: https://kvba.org/festival/
• July 13-15 – Blissfest, Blissfest Festival Farm, Cross Village: https://blissfest.org/
• July 14-15 – Idlewild Music Festival, Idlewild Club, Idlewild: https://www.idlewildmusicfestival.com/
THE REALLY BIG LIST OF CONCERTS, PLUS SHOWS ON THE HORIZON
Monday, July 9
John Shea, Rockwell Republic
Aviations/Earth Radio, Tip Top Deluxe Bar & Grill
Brad Fritcher's Moods, Long Road Distillers
BassBin: We Jack/Gettoblaster, Billy's Lounge
Brena, The Score Restaurant & Sports Bar
String Circle, Cascade Township Branch, Kent District Library, Cascade
The Mark Lavengood Band: Summer In The Studio Series, Saugatuck Center for the Arts, Saugatuck
Jazz Jam, What Not Inn, Fennville
Lighting Matches, Boatwerks, Holland
JMM Jazz, Big Lake Brewing, Holland
Joe Laureano, Gun Lake Casino, Wayland
Faceless/Lorna Shore/Dycarnate/Dead Eyes Always Dreaming/NOMVDIC/Recorrutpor/Guard Rail/Oceans Beneath Us, Shakespeare's Pub Lower Level, Kalamazoo
Tom Duffield, Old Dog Tavern, Kalamazoo
Tuesday, July 10
Brett Dame, Rogue River Tavern, Rockford
Electric Tuna, The Score Restaurant & Sports Bar
Samantha Parks, Boatwerks Waterfront Restaurant, Holland
Take Three Trio, Grand Theater Bar, Grand Haven
Coty Bouchard, Gun Lake Casino, Wayland
Houndmouth, Bell's Eccentric Cafe Outdoor Beer Garden, Kalamazoo
Tuesday Night Jazz Jam, Rupert's Brew House, Kalamazoo
Paul Gozenbach/Overly Polite Tornadoes/Masc Actings, Shakespeare's Lower Level, Kalamazoo
Wednesday, July 11
Brad Fritcher's Moods (farewell show), Local Spins Wednesday @ SpeakEZ Lounge
The Pretenders/The Rails, 20 Monroe Live
That Beatles Thing: Block Party, Garage Bar & Grill
The Blue Billy Goats/In The Blue, Rocky's Bar & Grill
Blue Moon Marquee, Tip Top Deluxe Bar & Grill
Oregon Dreamchild, The Score Restaurant & Sports Bar
Tom Hagen Trio featuring Rick Reuther, Noto's, Cascade
Versus (unplugged), Cedar Springs Brewing Co., Cedar Springs
Walt Gutowski & The Bridge Street Band, Bostwick Lake Inn, Rockford
Dave Burel, Jack's Waterfront Bistro + Bar, Spring Lake
Gabrial Lundy, Boatwerks Waterfront Restaurant, Holland
Ivan Akansiima, Mizu Sushi, Holland
Brett Dame, Gun Lake Casino, Wayland
WMU Jazz Jams, The Union Cabaret & Grille, Kalamazoo
A Mays & Blue, Potter's Lounge @ Four Point Sheraton, Kalamazoo
Terry Lower & Friends, Clara's On The River, Battle Creek
Thursday, July 12
Lauren Duski, The Stache inside The Intersection
Alma Afrobeat Ensemble, Founders Brewing Co.
Kathy Lamar, One Trick Pony
Funkle Jesse: Rock, Roar and Pour, John Ball Zoo
Samantha Cooper/Steve Leaf, Harmony Hall
Mark Kahny, Laura Bennett & Mark Weymouth, Zeppelin Lounge @ New Holland Brewing's The Knickerbocker
Igor and Red Elvises, Tip Top Deluxe Bar & Grill
Green Chi/Left Hand Link, Mulligan's Pub
Drop 35, The Score Restaurant & Sports Bar
Classical Fireworks & The 3 Maestros, Grand Rapids Pops, Cannonsburg Ski Area, Cannonsburg (July 12-13)
The Porters, Cascade Township Branch, Kent District Library, Cascade
The Soul Syndicate: Lowell Riverwalk Festival, Lowell
Cheap Dates, Bostwick Lake Inn, Rockford
Jimmie Stagger, Riverside Grille, Rockford
Adams Family Band, Grand Lady Riverboat, Jenison
Kyle Brown, Patio @ Saugatuck Brewing Co., Douglas
Nate Holley, Itty Bitty Bar, Holland
Matt Hanegraaff, Boatwerks Waterfront Restaurant, Holland
My Thin Place, Sandy Point Beach House, West Olive
Benji Stone, Portobello, Grand Haven
Two Dudes In Flip Flops, Jack's Waterfront Bistro + Bar, Spring Lake
El DUB, Unruly Brewing Co., Muskegon
Jim Shaneberger Band, Gun Lake Casino, Wayland
Blue Veins, Shakespeare Pub's Lower Level, Kalamazoo
OFB Trio, Old Dog Tavern, Kalamazoo
Rufus Ferguson, The Union Cabaret & Grille, Kalamazoo
Terry Lower & Friends, Clara's On The River, Battle Creek
Ricky Waltson, Plank's Tavern On The Water, St. Joseph
Disturbed/Three Days Grace, Soaring Eagle Casino & Resort, Mt. Pleasant
The Accidentals, Beulah Concert In The Park, Beulah
Friday, July 13
Patti LaBelle, Frederik Meijer Gardens & Sculpture Park Amphitheater
Classical Fireworks & The 3 Maestros, Grand Rapids Pops, Cannonsburg Ski Area, Cannonsburg (July 12-13)
Hollow Front/Amoura/Whitelake/Assume Nothing/Silence & Solace, The Stache inside The Intersection
Gwar/Light The Torch/Against The Grain, The Intersection
PhaseOne/Stabby/Dogma/Babz, Elevation below The Intersection
Grand Rapids Soul Club/Bamboozle aka Eli of Soul Clap, The Pyramid Scheme
Loren Johnson, CitySen Lounge @ CityFlats Hotel
The Moonrays, Rocky's Bar & Grill
Our Lady Peace/Cleopatrick, 20 Monroe Live
John Shea, JW Marriott
Mary Rademacher Reed Trio, Rendezvous @ Amway Grand Plaza Hotel
Jimmie Stagger, Billy's Lounge
Waterplanet/Magnolia Wind/Sex Wolves From Planet Death, Mulligan's Pub
Junior Brown, Tip Top Deluxe Bar & Grill
Palomino Blonde, River City Saloon
Keith Scott Blues, Beer Garden @ New Holland Brewing's The Knickerbocker
Waterplanet/Magnolia Wind/Sex Wolves From Planet Death, Mulligan's Pub
Tail Light Rebellion, 741
Three's A Crowd, The Score Restaurant & Sports Bar
Drop 35, Grand Woods Lounge
Brad Fritcher, Brass Ring Brewing
Toby Bresnahan, Bier Distillery, Belmont
Tongue N Groove, Shots On The River, Belmont
The Adams Family/Alive & Well, Lowell Riverwalk Festival, Lowell
Passenger 51, Rockford Brewing Company, Rockford
Jets, Woody's Press Box, Wyoming (July 13-14)
Barefoot Gypsies, 57 Brew Pub & Bistro, Greenville
Charlie Rocket, Grand Lady Riverboat, Jenison
Christopher Sloan, Barrel Room @ Saugatuck Brewing Co., Douglas
Olivia Mainville & Brandon James, Tripelroot, Zeeland
Dale Wicks, Our Brewing, Holland
Perfect Storm, Itty Bitty Bar, Holland
Faded Blue, New Holland Brewing's Pub On 8th, Holland
Dr. Joel, On the Patio @ New Holland Brewing, Holland
Sutton James Papanikolas, Boatwerks Waterfront Restaurant, Holland
Chris Wiser, Sandy Point Beach House, West Olive
Adam Labeaux & Cello, Portobello, Grand Haven
Coty Bouchard/Paris Blue, Jack's Waterfront Bistro + Bar, Spring Lake
Project 90, Hennessy's Pub, Muskegon
Tom Johnson Trio, 18th Amendment Spirits Co., Muskegon
Emily Joyce, Dockers, Muskegon
Big Boss Band, Fenn Valley Vineyard, Fennville
Silent Bark, McDuff's Bar & Grille, Wayland
Brett Dame/The Rock Show, Gun Lake Casino, Wayland
George Clinton & The Parliament Funkadelic, Bell's Eccentric Cafe Outdoor Beer Garden, Kalamazoo
Libby DeCamp, Summer Concert Series, Hopcat Beer Garden, Kalamazoo
Kathy Ford & Mocha Man, Potter's Lounge @ Four Points Sheraton, Kalamazoo
Joe Rollin Porter/Lachlan MacQuarrie/Spencer Alden, Louie's Trophy House, Kalamazoo
Edye Evans Hyde Trio with Terry Lower, Clara's On The River, Battle Creek
Bossa Blue (James Taylor tribute), Acorn Theater, Three Oaks
The Insiders (Tom Petty tribute)/Big Dudee Roo: Eagle Run (benefit for veterans), Mt. Mancelona (July 13-15)
Saturday, July 14
Appetite For Destruction (Guns N Roses tribute), 20 Monroe Live
The Right Now, Founders Brewing Company
Red Jumpsuit Apparatus/Rivals/Red Legs/Another October, The Stache inside The Intersection
Bars Of Gold/Bong Mountain/reggie, The Pyramid Scheme
Neil Gordon Trio, Mixology @ JW Marriott
Mary Rademacher Reed Trio, Rendezvous Lounge @ Amway Grand Plaza Hotel
Lonberg-Holm Zarzutzki Duo, Mexicains Sans Frontieres
Huyge, Beavan, Schock Trio (5 p.m.), Harmony Hall
Stubborn Strays (last show)/Dance Contraption/Nordy/Chris L., Tip Top Deluxe Bar & Grill
Kari Holmes, Back Forty Saloon
Right Side Up, River City Saloon
Samm Bones/The Riverside Shivers/Josh Leonard, 741
Crossing Bard/Deepfall/SiBus, Mulligan's Pub
DJ Omega Supreme, Billy's Lounge
Andrew Brown & Friends, The Old Goat
Versus, Brass Ring Brewing
Sweet J Band, The Score Restaurant & Sports Bar
Slimez/Drippy/SubCreate/Maxxx DPS, The Orbit Room
Decades, Shots On The River, Belmont
The Doran Brothers/The Pice Project/Kentucky Junkies/Barenaked 90s/Tipsy & the Kickstands: Rock-A-Lot, Caledonia Family Tavern, Caledonia
John Shea, Noto's, Cascade
Jets, Woody's Press Box, Wyoming (July 13-14)
Rochelle & the Spoilers, 57 Brew Pub & Bistro, Greenville
Dunegrass, Trail Point Brewing, Allendale
Red/Slumlord Radio/Holy Warheads/Jesse Ray & the Carolina Catfish/EPCYA/Emma Loo & Sam/Nathan Walton: Flame Fest (noon), White Flame Brewing Co., Hudsonville
Mark Kahny, Marro's Italian Restaurant, Saugatuck
Dale Wicks, Pub @ Saugatuck Brewing Co., Douglas
Olivia Mainville, Virtue Cider, Fennville
Lineage, Lolo's Bar & Grill, Holland
Big Boss Band, Itty Bitty Bar, Holland
Zion Lion, Sandy Point Beach House, West Olive
Overdrive Orchestra, Grand Armory Brewing, Grand Haven
Tony Reynolds, Portobello, Grand Haven
Paris Blue, Jack's Waterfront Bistro + Bar, Spring Lake
Funkle Jesse, Unruly Brewing Co., Muskegon
Three's A Crowd, Dockers, Muskegon
Delilah DeWylde, Tripelroot, Zeeland
Wyatt & Sherri Knapp, Great Legs Winery Brewery Distillery, Holland
Big Boss Band, Itty Bitty Bar, Holland
Matt Gabriel, On the Patio @ New Holland Brewing's Pub on 8th, Holland
Time Riders, Boatwerks Waterfront Restaurant, Holland
Paradise Outlaw, Ridge Cider Co., Grant
The Bootstrap Boys, Dogwood Center for Performing Arts, Fremont
Palomino Blonde, Lucky's Roadhouse, Wayland
Bill Ellingboe/Ani, Gun Lake Casino, Wayland
Devildriver/The Convalescence/Nova Blast, The Music Factory, Battle Creek
Lynn Thompson, Summer Concert Series, Hopcat Beer Garden, Kalamazoo
Domestic Problems/Jake Kershaw: Louie's 100th Anniversary Party, Louie's Trophy House, Kalamazoo
Pajamas, Rupert's Brew House, Kalamazoo
The Mound Builders/Cavalcade/Unworthy/ANDOR, Shakespeare's Pub Lower Level, Kalamazoo
Bob DeYoung, Potter's Lounge @ Four Point Sheraton, Kalamazoo
Borr + McFerrin/Kaitlin Rose & Tim McKay/A Third Estate, Louie's Trophy House, Kalamazoo
Chicago Farmer/Ryan Joseph Anderson/The Blisters featuring Spencer Tweedy/Monte Pride & Vanessa Gerber: Americana Music Fest, Acorn Theater, Three Oaks
James Neary & the Bevy Blue, The Livery, Benton Harbor
Boz Scaggs, Silver Creek Events Center, Four Winds Casino & Resort, New Buffalo
High Noon/South City Revival, Round Barn Winery Distillery Brewery, Baroda
Sunday, July 15
Greg Miller, Sunday Brunch (10 a.m.), JW Marriott
River North Jazz, Sunday Brunch (11 a.m.), The Old Goat
Mark Kahny & Randy Marsh (noon), Cedar Springs Brewing Company, Cedar Springs
Daryl Hall & John Oates/Train, Van Andel Arena
SOLD OUT The Temptations & The Four Tops, Frederik Meijer Gardens & Sculpture Park Amphitheater
Vagabond/Lady Ace Boogie, The Pyramid Scheme
Phinehas/Earth Groans/Of All We Cherish/Foxfollow, The Stache inside The Intersection
River Rogues Dixieland Jazz Band, Harmony Hall
Randy Marsh & Friends, SpeakEZ Lounge
Astro Jackson, The Score Restaurant & Sports Bar
Maggie May/Sleeping Timmy, LowellArts House Concert, Lowell
Joey Brink (8 p.m.), International Carillon Concert Series, Allendale Campus, Grand Valley State University
Trixy Tang, Lolo's Bar & Grill, Holland
Dave DeHaan (1 p.m.)/Kevin Murphy (5 p.m.), Boatwerks Waterfront Restaurant, Holland
Lew Russ, Jack's Waterfront Bistro + Bar, Spring Lake
Kostka, c3 Spiritual Community, Community Center, Grand Haven
Brena, Dockers, Muskegon
Kristen Kuiper, Hilliard's Corner Lounge, Wayland
Jake Stevens, Gun Lake Casino, Wayland
The Cats Blues Jam, Old Dog Tavern, Kalamazoo
Ethan Bell Band/Cowboy Jukebox, Round Barn Winery Distillery Brewery, Baroda
ON THE HORIZON
Monday, July 16
The Messthetics/Guilded Ghosts/Milliken Chamber, The Pyramid Scheme
BassBin: Derek Specs, Billy's Lounge
Brad Fritcher's Moods, Long Road Distillers
John Shea, Rockwell Republic
Six String Drag/Barrel Bones, Tip Top Deluxe Bar & Grill
Buddy Twist, The Score Restaurant & Sports Bar
Vincent Hayes, Boatwerks Waterfront Restaurant, Holland
JMM Jazz, Big Lake Brewing, Holland
Jazz Jam, What Not Inn, Fennville
A Mays & Blue, Gun Lake Casino, Wayland
Nathan & Jessie, Red Sky Stage, Petoskey
Tuesday, July 17
Rock Shop, The Score Restaurant & Sports Bar
The Porters, Grandville Branch, Kent District Library, Grandville
Brandon Ward, Rogue River Tavern, Rockford
Truth In Jazz Orchestra, Watermark 920, Muskegon
Take Three Trio, Grand Theater Bar, Grand Haven
Carter Lezman, Boatwerks Waterfront Restaurant, Holland
The Lone Bellow/Erin Rae, Bell's Eccentric Cafe Back Room, Kalamazoo
Tuesday Night Jazz Jam, Rupert's Brew House, Kalamazoo
Wednesday, July 18
On The Line, Local Spins Wednesday @ SpeakEZ Lounge
Shania Twain, Van Andel Arena
Johnny Mathis, DeVos Performance Hall
Black Label Society/Corrosion Of Conformity, 20 Monroe Live
2018 National Seminar, Handbell Musicians of America, DeVos Place (July 18-22)
Midnight Road: Block Party, Garage Bar & Grill
The Blue Billy Goats/Larry Mack, Rocky's Bar & Grill
Strumble Head, The Score Restaurant & Sports Bar
Tom Hagen Trio featuring Rick Reuther, Noto's, Cascade
Vincent Hayes, Cedar Springs Brewing Company, Cedar Springs
Dennie Middleton, Bostwick Lake Inn, Rockford
Lighting Matches, Boatwerks Waterfront Restaurant, Holland
Ivan Akansiima, Mizu Sushi, Holland
Don Middlebrook, Jack's Waterfront Bistro + Bar, Spring Lake
Tim Froncek & Friends, The Block, Muskegon
Marquita Bernard, Gun Lake Casino, Wayland
WMU Jazz Jams, The Union Cabaret & Grille, Kalamazoo
Terry Lower & Friends, Clara's On The River, Battle Creek
Thursday, July 19
Sgt. Pepper's Lonely Bluegrass Band, 20 Monroe Live
The Lique/Safety Squad, Founders Brewing Company
Japanese Breakfast/Mothers, The Pyramid Scheme
Laura Bennett/Mark Kahny/Mark Weymouth, Zeppelin Lounge @ New Holland Brewing's The Knickerbocker
Jen Sygit & Sam Corbin, Harmony Hall
Hope Griffin, One Trick Pony
Mark Harrell/Andy Lightning/Lighting Matches, Mulligan's Pub
The Piano Cottage Rocks, Wealthy Theatre (July 19-20)
Three's A Crowd, The Score Restaurant & Sports Bar
80s Rewind, Grand Rapids Pops, Cannonsburg Ski Area, Cannonsburg (July 19-20)
Tony Reynolds Duo, Riverside Grille, Rockford
The Bootstrap Boys, Grand Lady Riverboat, Jenison
The Cerny Brothers, Seven Steps Up, Spring Lake
Two Dudes In Flip Flops, Jack's Waterfront Bistro + Bar, Spring Lake
Gabriel James, Portobello, Grand Haven
The Silverado Band: Dancing Into The Sunset, Pomona Park, Fruitport
Well-Strung, Saugatuck Center For The Arts, Saugatuck (July 19-20)
Kari Lynch Band, Patio @ Saugatuck Brewing Co., Douglas
Nate Holley, Itty Bitty Bar, Holland
Randy Heidema, Boatwerks Waterfront Restaurant, Holland
Hope College Jazz Faculty, Sandy Point Beach House, West Olive
Jake Stevens/JGJ, Gun Lake Casino, Wayland
Drive-By Truckers/Winnow, Bell's Eccentric Cafe Outdoor Beer Garden, Kalamazoo
Telekinetic Yeti/Tomb Of Teeth/Kill Date, Shakespeare Pub's Lower Level, Kalamazoo
Terry Lower & Friends, Clara's On The River, Battle Creek
Singer Songwriter Competition Finals, Acorn Theater, Three Oaks
Ricky Waltson, Plank's Tavern On The Water, St. Joseph
2018 National Seminar, Handbell Musicians of America, DeVos Place (July 18-22)
Friday, July 20
Joe Jackson, Frederik Meijer Gardens & Sculpture Park Amphitheater
LaCroix/Jemmi Hazeman & the Honey Riders/Secret Forte/Mose Alto: Local Showcase #25, The Pyramid Scheme
Funkle Jesse, H.O.M.E. At The B.O.B.
John Shea, JW Marriott
Mike Frost Trio, Rendezvous Lounge @ Amway Grand Plaza Hotel
80s Rewind, Grand Rapids Pops, Cannonsburg Ski Area, Cannonsburg (July 19-20)
A$AP Ferg/Denzel Curry/IDK, 20 Monroe Live
Gaither Vocal Band, DeVos Performance Hall
Mark Sala, CitySen Lounge @ CityFlats Hotel
Darin Larner Jr., Beer Garden @ New Holland Brewing's The Knickerbocker
Seesaw/Hi-ker/Fade, Tip Top Deluxe Bar & Grill
Organissimo, Billy's Lounge
The Piano Cottage Rocks, Wealthy Theatre (July 19-20)
Serita's Black Rose, River City Saloon
Minkus/Dastards/Giant Peach, 741
Trilogy, The Score Restaurant & Sports Bar
Strumble Head, Beers At The Bridge, Leonard Field/Covered Bridge, Ada
FrankenGarry, Bier Distillery, Belmont
Trixy Tang, Shots On The River, Belmont
Project 90, Woody's Press Box, Wyoming
Shelagh & Robbie, Tripelroot, Zeeland
Well-Strung, Saugatuck Center For The Arts, Saugatuck (July 19-20)
Mark Kahny, Marro's Italian Restaurant, Saugatuck
Toby Bresnahan, Barrel Room @ Saugatuck Brewing Co., Douglas
Sandra Effert, Our Brewing, Holland
Jim Shaneberger, Itty Bitty Bar, Holland
Trixy Tang, New Holland Brewing's Pub On 8th, Holland
Upcoast Kin, On the Patio @ New Holland Brewing, Holland
Rachel Curtis, Boatwerks Waterfront Restaurant, Holland
Brian Scott Hammond, Sandy Point Beach House, West Olive
Weekend ComeBack, The Kirby House, Grand Haven (July 20-21)
Tony Reynolds, Portobello, Grand Haven
Risque, Jack's Waterfront Bistro + Bar, Spring Lake
Andy Frisinger, 18th Amendment Spirits Co., Muskegon
Coty Bouchard, Dockers, Muskegon
Chris Wiser: Rebel Road, Pigeon Hill Brewing, Muskegon
Matt Williams/Delilah DeWylde, Unruly Brewing Co., Muskegon
Crazy Babies: Rebel Road, Depot Lot on W. Western Ave., Muskegon
The Next, Lucky's Roadhouse, Wayland (July 20-21)
Jim Shaneberger/Fool House, Gun Lake Casino, Wayland
May Erlewine/Red Tail Ring/Anna Ash, Bell's Eccentric Cafe Outdoor Beer Garden, Kalamazoo
Kaitlin Rose, Summer Concert Series, Hopcat Beer Garden, Kalamazoo
Ahna Schoenhoff/Rollin' Zen/Trifocal, Papa Pete's, Kalamazoo
Brian Randall Band, JB's Whiskey Creek, Springfield
Nickelback/Pop Evil, Soaring Eagle Casino & Resort, Mt. Pleasant
Johnny Mathis, Silver Creek Event Center, Four Winds Casino, New Buffalo
Brian Lubeck & Acoustic Vineyard, Acorn Theater, Three Oaks
Firehouse, Little River Casino Resort, Manistee
2018 National Seminar, Handbell Musicians of America, DeVos Place (July 18-22)
Saturday, July 21
Grand Rapids Symphony, "Symphony On The West Side," John Ball Zoo (Free, but tickets required)
The Mike Dillon Band, Founders Brewing Co.
Rogue Satellites/Terrible Lovelies/Bowery, Tip Top Deluxe Bar & Grill
All Is Well/If Only, If Only (formerly The Backpacks)/Iris/The Amber Tide, The Pyramid Scheme
Tweed And Dixie, Back Forty Saloon
California Jeff/Deadicated, Rocky's Bar & Grill
Project 90, River City Saloon
Atomic Radio, H.O.M.E. At The B.O.B.
Denise Davis & the Motor City Sensations, Billy's Lounge
The Fukushima Daisies, 741
DC90, The Score Restaurant & Sports Bar
KBS, Grand Woods Lounge
Jim Cooper Trio, Mixology @ JW Marriott
Mike Frost Trio, Rendezvous Lounge @ Amway Grand Plaza Hotel
John Shea, Noto's, Cascade
The Bimini Brothers, Downtown Trini's & Margarita Grill, Sparta
Par-llo, Woody's Press Box, Wyoming
Sonimanic, 57 Brew Pub & Bistro, Greenville
Dusty Chaps, Grand Lady Riverboat, Jenison
Beat 66, Boatwerks Waterfront Restaurant, Holland
DuneGrass, Tripelroot, Zeeland
Double Nickel String Band, Pub @ Saugatuck Brewing Co., Douglas
Mark Kahny, Marro's Italian Restaurant, Saugatuck
Zion Lion, Sandy Point Beach House, West Olive
Tim Johnson & Co., Portobello, Grand Haven
Weekend Comeback, Kirby Grill, Grand Haven (July 20-21)
Deep Greens & Blues, Grand Armory Brewing, Grand Haven
Parsonsfield, Seven Steps Up, Spring Lake
Risque/Steve Spees, Jack's Waterfront Bistro + Bar, Spring Lake
Mohatta, Great Legs Winery Brewery Distillery, Holland
Guilty Pleasure, Lolo's Bar & Grill, Holland
The Shaggwells, Itty Bitty Bar, Holland
Keith Scott, On the Patio @ New Holland Brewing's Pub on 8th, Holland
Magic Bus, Park Theatre, Holland
Weekend ComeBack, The Kirby House, Grand Haven (July 20-21)
Redux, Pigeon Hill Brewing Co., Muskegon
Astro Jackson, Dockers, Muskegon
Nelson Road, Laughing Horse Saloon, Thompsonville
2018 National Seminar, Handbell Musicians of America, DeVos Place (July 18-22)
The Next, Lucky's Roadhouse, Wayland (July 20-21)
Bahama Breeze/Beach Katz, Gun Lake Casino, Wayland
Out Of Favor Boys, The Union Cabaret & Grille, Kalamazoo
Hi-ker/Seesaw/Caribbean Health, Old Dog Tavern, Kalamazoo
Brian Koenigsknecht/Turbo Pup, Rupert's Brew House, Kalamazoo
Mantra/Archimime/This Eclipse/Of Ashes/Last Encore, The Music Factory, Battle Creek
Hairmania/Crazy Mic, JB's Whiskey Creek, Springfield
Reely Dan (Steely Dan tribute), Acorn Theater, Three Oaks
Sue and Joe/The Van Dyke Revue, Round Barn Winery Distillery Brewery, Baroda
Lipstick Jodi, The Livery, Benton Harbor
Sunday, July 22
Mike Frost & Mike Hyde, Sunday Brunch (10 a.m.), JW Marriott
River North Jazz Brunch (11 a.m.), The Old Goat
Robin Connell & Jim Cooper (2 p.m.), Harmony Hall
Randy Marsh & Friends, SpeakEZ Lounge
Oxymorons, The Score Restaurant & Sports Bar
Coty Bouchard, Cedar Springs Brewing Co., Cedar Springs
Tweeg and the Bounders, LowellArts House Concert, Lowell
Helen Hawley (8 p.m.), International Carillon Concert Series, Allendale Campus, Grand Valley State University
Pieces Of Work, Lolo's Bar & Grill, Holland
Matt Gabriel (1 p.m.)/Bryan Schaffer (5 p.m.), Boatwerks Waterfront Restaurant, Holland
Lew Russ, Jack's Waterfront Bistro + Bar, Spring Lake
Cold Mountain Child, c3 Spiritual Community, Community Center, Grand Haven
Brett Dame, Gun Lake Casino, Wayland
Terry Farmer/The Vickie Page Band, Round Barn Winery Distillery Brewery, Baroda
Fool House, Dockers Fish House, Muskegon
2018 National Seminar, Handbell Musicians of America, DeVos Place (July 18-22)
The Accidentals, Ramsdell Theatre, Manistee
Copyright 2018, Spins on Music LLC