New Year's Eve parties kick off a week that also boasts the return of a Michigan legend and plenty of riveting local shows. Get the lowdown at Local Spins.
---
THE BIG LIST: Dec. 31-Jan. 6
For an expanded listing of upcoming shows at West Michigan venues, check out The REALLY Big List at Local Spins.
Support our coverage of
West Michigan's music scene
Have concert listings you think deserve to be spotlighted? Email date, time, ticket prices, location and details to liz@localspins.com.
To be included in our "Big List of Michigan Music Festivals," organizers should email liz@localspins.com by Nov. 1 with 2019 dates, the event location, contact information and any other pertinent details.
---
MONDAY/NEW YEAR'S EVE
BOOMERS NEW YEAR'S EVE DANCE PARTY:
THE BOYFRIENDS, MARK LAMM
When: 7:30 p.m. Monday
Tickets: $50 per person, $90 per couple
Where: English Hills, 1200 Four Mile Road NW, Comstock Park
Celebrate the arrival of 2019 with a blast from the past, courtesy of Grand Rapids' popular 1960s band The Boyfriends, who will help folks "dance the night away" with music from the '60s and '70s, aka "when rock 'n' roll was the best." Also on the bill: singer-guitarist Mark Lamm.
The night features a lavish dinner, a champagne toast at midnight and lots of live music. Doors open at 7:30 p.m., dinner at 8 p.m. and dancing from 9 p.m. until midnight. Get tickets and details online here.
THE DEAD SOUTH
THE CRANE WIVES
HOOTEN HALLERS
When:
8:30 p.m. Monday
Tickets
: $37.50, $40 DOS if available
Where:
State Theatre, Kalamazoo
If you wind up the State Theatre on New Year's Eve, one can bet that "Hell, (you'll) be in good company." The Canadian folk-grass rockers, The Dead South, are one of the fieriest of their kind and will no doubt have boots stomping all over the Kalamazoo theatre. Having been described as the Mumford & Sons "evil twin" they definitely make things lively with their tight harmonies and top-tier twang.
Opening the show will be Grand Rapids' Crane Wives and the high-energy Missouri blues trio Hooten Hallers. Tickets can be purchased at the State Theatre box office or online at kazoostate.com.
THE INSIDERS TOM PETTY TRIBUTE
ZED ZEPPELIN
When: 9 p.m. Monday
Tickets: $35
Where: Wealthy Theatre, Grand Rapids
Usher in the New Year in style by paying homage to Tom Petty and Led Zeppelin. The Insiders, led by Max Lockwood, have become one of the region's most popular Tom Petty tributes, unleashing classic Petty tunes as well as favorite album tracks. It's an all-star band that's dedicated to extending the Petty tradition.
And Zed Zeppelin pays tribute to one of the most influential hard rock bands of all time. Get tickets an details at wealthytheatre.org.
SUNSQUABI
When: 9 p.m. Monday
Tickets: $28 day of show
Where: Elevation inside The Intersection, Grand Rapids
This is the second night of a two-day New Year's "residency" at the Intersection's Elevation with Denver's SunSquabi, a trio that describes its music as "a hydro-funk experience" and a place "where jam bands and electronic dance music intersect with rhythm-driven funk." The "cosmic wonderland" of immersive, mesmerizing music created by Kevin Donohue, Josh Fairman and Chris Anderson makes for the ideal New Year's Eve-times-two party atmosphere.
Get tickets and more info at sectionlive.com. Also on New Year's Eve, the main showroom will also host 104.5 WSNX's "Beats & Bubbly: The Masquerade" party starting at 9 p.m. with Mike On My Radio, Dean Martian and DJ Buck, $20 day of show.
THEATRE BIZARRE ORCHESTRA
PINCH & SQUEAL
When: 9:30 p.m. Monday
Admission: $10
Where: Founders Brewing Co., Grand Rapids
What a party this is shaping up to be. Detroit's Theatre Bizarre Orchestra is billed as "the greatest masquerade on Earth" – an ensemble that ignites "the ghost lights of vaudevilles past, taking the audience into another dimension where a demon clown is your best friend."
Pinch & Squeal is also on the bill for this wild New Year's Eve bash. More at foundersbrewing.com.

SEXY TOXINS
THE HEX BOMBS
THE NIGHT CAPS
When: 10 p.m. Monday
Tickets: Free
Where: Louie's Trophy House, Kalamazoo
It's hard to beat a free night of live music on New Year's Eve, and if you're a punk fan in Kalamazoo, Louie's is the place to be. The night's second act, The Hex Bombs, may say that "Nobody Gives a Damn about Midwest Punk" but one can wager and win that they'll be making some serious noise to give a damn about to ring in 2019. Joining them will be headlining act The Sexy Toxins and The Night Caps. The event may be free, but there is a capacity so get there early and enjoy your free champagne toast at midnight.
OTHER NEW YEAR'S EVE SHOWS:
• New Year's Fest of Kalamazoo in various locations in downtown Kalamazoo (Details, venues, bands online here)
• Mark Lavengood Band, Earth Radio, Afro Zuma at Creston Brewery in Grand Rapids
• Bigfoot Buffalo, Conrad Shock + The Noise, The Barbarossa Brothers at Tip Top Deluxe Bar & Grill in Grand Rapids
• DJ Snax, Auto-Pilot, SuperDre, DJ Composition, AB at The Pyramid Scheme in Grand Rapids
• BassBin: Kid Enigma, Gettoblaster, Pressed & Proper, Tom Reed at Billy's Lounge in Grand Rapids
• Hillbilly Nightmare, Necophilicons, The Gates at Midnight at Mulligan's Pub in Grand Rapids
• Kari Holmes at Back Forty Saloon in Grand Rapids
• Seth Glier on New Year's Eve at Seven Steps Up in Spring Lake
• The Barley Saints/Project 90 at Unruly Brewing Co. in Muskegon
(Scroll down for more New Year's Eve shows in the Really Big List below)
---
TUESDAY
HAPPY NEW YEAR!
---
THURSDAY
BLUSHING MONK RELEASE WEEKEND:
MIKE DILLON, CHESTNUT GROVE
When: 9:30 p.m. Thursday
BLUSHING MONK
When: 6 p.m. Friday
LIPSTICK JODI, BLANCA LUZ, JUNGLEFOWL
When: 9:30 p.m. Saturday
GRAND RAPIDS JAZZ ORCHESTRA
When: 5:30 p.m. Sunday
Admission: Free
Where: Founders Brewing Co., Grand Rapids
So this shapes up as four nights of crazy, compelling, beer-inspired, musical fun at Founders Brewing, much of it centered around West Michigan talent – including boundary-pushing Grand Rapids jazz ensemble Blushing Monk (which also happens to be the name of the beer that Founders is releasing this week).
Led by keyboard whiz Dutcher Snedeker, Blushing Monk has turned heads with its take on modern jazz – grounded in the traditions of legends such as Monk and Ellington but adding modern touches that delve into hip hop, funk and swing. The band plays an early show at 6 p.m. Friday (and also appears at 11 a.m. Friday for Local Spins on WYCE 88.1 FM).
Kicking off the four-day celebration will be the renowned punk rock/jazz vibraphone visionary/percussion virtuoso Mike Dillon and his band on Thursday night. On Saturday, pop/rock's Lipstick Jodi of Grand Rapids lights up the stage, with help from Blanca Luz and Junglefowl, and finally on Sunday evening, the Grand Rapid Jazz Orchestra returns to complete the grand slam of music. Details online at foundersbrewing.com.
FRIDAY
THE TURNIPS
ERNIE CLARK & THE MAGNIFICENT BASTARDS
When:
9 p.m. Friday
Tickets:
$5
Where:
Tip Top Deluxe Bar & Grill, Grand Rapids
For nearly a decade, The Turnips have been churning out their own intoxicating, jam-band blend of music – songs that weave their way through rock, funk, Americana, blues, folk, prog and more. Every show is a delight of instrumental/vocal prowess.
Also on the bill for this Tip Top show, Grand Rapids' Ernie Clark and Magnificent Bastards, who deliver alt-country/roots rock. Get info on the Tip Top's Facebook event page, where you can also get the lowdown on Saturday's show starring Rusty Horse and Diff & Dudley, $5 advance, $7 day of show.
SATURDAY
BOB SEGER & THE SILVER BULLET BAND
When:
8 p.m. Saturday
Tickets:
SOLD OUT
Where:
Van Andel Arena, Grand Rapids
This really is it. Detroit rock icon Bob Seger kicked off his farewell "Roll Me Away" tour in Grand Rapids in the fall, and he and his band swing back for another goodbye show for West Michigan fans. Larkin Poe opens this concert. Check out the Local Spins review and photo gallery from Seger's November show.
Sometimes tickets for a sold-out show become available a day or two before the concert; get show details and ticket links online at vanandelarena.com.
THE LIPPIES, TURNSPIT
UGLY FLANNEL, PANSY
When: 8 p.m. Saturday
Tickets: $8 advance, $10 day of show
Where: The Pyramid Scheme, Grand Rapids
It's time to hail the return of Grand Rapids' The Lippies, aka "feminist punk band" led by singer Tonia Broucek. Also rocking the stage with her will be bandmates David Sparks, Taylor Shupe and Lawrence Kole, and they'll be playing a new song, "It Boils."
Also on the bill for this rollicking show will be Turnspit, Ugly Flannel and Pansy, with doors for this all-ages show opening at 7 p.m. Tickets available online at pyramidschemebar.com.
SUNDAY

KAITLYN ZITTEL ALBUM RELEASE
When: 7:30 p.m. Sunday
Tickets: $10 advance, $12 day of show
Where: Wealthy Theatre, Grand Rapids
Grand Rapids singer-songwriter Kaitlyn Zittel debuts her new album, "My Heart Billows Soot," with this Sunday show at Wealthy Theatre, with special guest Jonathan Michael also on the bill. Zittel creates music that spans indie-folk, Americana and folk-rock – genuine music influenced by artists ranging from Ben Howard to Simon & Garfunkel.
Doors open at 7 p.m.; children 5 and younger admitted free. Details, tickets online here.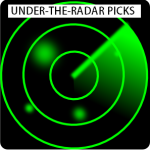 UNDER-THE-RADAR PICKS
Jason Wheeler & Friends playing Cedar Springs Brewing Co. in downtown Cedar Springs, 7:30 p.m. Wednesday, free – Best known for his work with the progressive bluegrass band Fauxgrass, mandolinist Jason Wheeler returns to Cedar Springs for an evening of jamming with his musical pals.
JMM Jazz playing Noto's Old World Italian Dining at 6600 28th St. SE, Grand Rapids, 6:30 p.m. Thursday, free – Led by singer Diego Morales, JMM Jazz rolls out classic vocal jazz by "Rat Pack" legends such as Frank Sinatra, Dean Martin and others, as well as Nat King Cole and other faves. And it's all done with a healthy dose of humor.
The Moonrays playing Rockford Brewing Co. in Rockford, 8 p.m. Friday, free – Grand Rapids surf rock band The Moonrays returns for another night of twangy fun at one of its favorite haunts. (Project 90 plays RBC on Saturday.)
Ookay and more playing Elevation inside The Intersection in Grand Rapids, 9 p.m. Friday, $17.50 advance, $20 day of show – L.A.-based electronic dance music producer Ookay brings his "Bad Habits Tour" to Grand Rapids, with Bonnie X Clyde, Holly and West Michigan's own Mars on the bill.
The Quirk, Carmel Liburdi, Emma Loo and Maggie May playing The Pyramid Scheme in Grand Rapids, 9:30 p.m. Friday, $10 – This is billed as "Be a Rose Presents: Women Everywhere," urging attendees to bring items to help women in need – cash donations and feminine products – with performances by four local artists. Get details online here.
Wakefire, Paco Higdon Band, Stone Soup & The Broken Teeth playing Mulligan's Pub in Grand Rapids, 10 p.m. Friday, free – This wonderfully eclectic collection of Michigan bands will trot out everything from Celtic rock/Slavic punk (Detroit's Wakefire) to country soul/blues (Grand Rapids' Stone Soup).
The Mushmen, Deadsetready, Paper Thin and Sailor Kicks playing Old Dog Tavern in Kalamazoo, 10 p.m. Friday – Old Dog Tavern is celebrating its birthday with the Mushmen and even featuring a special "MushMenu."
Charlie Mars playing Seven Steps Up in Spring Lake, 8 p.m. Saturday, $25-$35 – Singer-songwriter Charlie Mars returns to this Spring Lake listening room for an evening of riveting music. Details online here.
The Real Fantastics playing Bell's Brewery Eccentric Café in Kalamazoo, 8:30 p.m. Saturday, $8 – Kalamazoo's The Real Fantastics crank out music with "layered vocals, a horn section and electric organ" – from Motown classics to '80s favorites.
'80s & '90s Dance Party at Park Theatre, 248 S. River Ave. in Holland, 9:30 p.m. Saturday, $8 advance, $10 day of show – This is billed as the "Return of the Old School Bash," with DJs Van Hekken, Curt V and Greg Rios spinning classic '80s and '90s dance, pop, hip hop and freestyle music aimed at keeping "your feet moving on the dance floor." Doors open at 9 p.m.
Luke Winslow King playing Salt of the Earth at 114 E. Main St. in Fennville, 6 p.m. Sunday, $15 – After honing his chops and absorbing the diverse wonders of New Orleans' music scene, Michigan's Luke Winslow King is back in his home state and impressing audiences wherever he plays. The singer and guitarist is touring behind his latest album, "Blue Mesa
THE REALLY BIG LIST OF CONCERTS, PLUS SHOWS ON THE HORIZON
Monday, Dec. 31 (New Year's Eve)
Theater Bizarre Orchestra/Pinch & Squeal, Founders Brewing Company
SunSquabi/Defunk/Flats Stanlie, Elevation below The Intersection
Mike On My Radio/Dean Martian/DJ Buck: WSNX Beats & Bubbly, The Intersection
DJ Snax/Auto-Pilot/SuperDre/DJ Composition/AB, The Pyramid Scheme
Bigfoot Buffalo/Conrad Shock + the Noise, Tip Top Deluxe Bar and Grill
Hillbilly Nightmare/Necophilicons/The Gates At Midnight, Mulligan's Pub
BassBin: Kid Engima/Gettoblaster/Pressed & Proper/Tom Reed, Billy's Lounge
Mark Lavengood Band/Earth Radio/Afro Zuma, Creston Brewery
The Insiders (Tom Petty tribute)/Zed Zeppelin (Safe Haven Ministries benefit), Wealthy Theatre
Back to the '90s, The Pyramid Scheme
Kari Holmes, Back Forty Saloon
Hattrick, Log Cabin Lounge
DJ DiscoBrunch (Trees Beer Hall)/Laura Bennett (Zeppelin Cocktail Lounge), New Holland Brewing's The Knickerbocker
In The Blue Jazz Ensemble, Long Road Distillers
John Shea, JW Marriott
Entourage, Rendezvous @ Amway Grand Plaza
Tristan, Kava Kasa GR
Blackfront Ink/Bleed The Water, Quinn & Tuite's Irish Pub
Jaded, Flanagan's Irish Pub
X-SPOZURE (6 p.m.), Fricano's Pizza, Alpine
Loosely Tight, Nick Fink's, Comstock Park
The Next, Red's Sports Bar and Grill, Middleville
Liquid Courage, Lucky's Roadhouse Bar Grill, Wayland
Dave Geer's Classic Jazz Stompers: Great Gatsby New Year's Eve, Ramsdell Regional Center for the Arts, Manistee
The Barley Saints/Project 90, Unruly Brewing Co., Muskegon
Chris Clayton, Trail Point Brewing, Allendale
Seth Glier (dinner & concert), Seven Steps Up, Spring Lake
Three's A Crowd, Jack's Waterfront Bistro + Bar, Spring Lake
Delilah DeWylde, Hops At 84 East, Holland
Rachel Curtis Band, Boatwerks Waterfront, Holland
DJ Rhythm of the Night, New Holland Brewing's Pub On 8th, Holland
Bob Batastini, Salt of the Earth, Fennville
Jazz Jam (6 p.m.), What Not Inn, Fennville
Global Village/Hairmania/Brena, Gun Lake Casino, Wayland
New Year's Fest of Kalamazoo, various locations, Kalamazoo
The Dead South/The Crane Wives/The Hooten Hollers, Kalamazoo State Theatre, Kalamazoo
DJ Earl Jordan/Folk Yeah!, Bell's Eccentric Cafe, Kalamazoo
The Mainstays, The Union Cabaret & Grille, Kalamazoo
Sexy Toxins/The Hex Bombs/The Night Caps, Louie's Trophy House, Kalamazoo
Raybone Jones, Shakespeare's Pub Lower Level, Kalamazoo
Tom Duffield (5 p.m.), Old Dog Tavern, Kalamazoo
Alternate Route, The Music Factory, Battle Creek
The Love Revival Orchestra (New Year's Eve party), Firekeepers Casino, Battle Creek
Allie Garland & Awesome Sauce (10 p.m.), JB's Whiskey Old Style Grill, Springfield
Memphis Underground (New Year's Eve party), Acorn Theater, Three Oaks
Wednesday, Jan. 2
River North Jazz (6 p.m.), The Old Goat
Corusco/Paper Lanterns, Rocky's Bar and Grill
Tom Hagen Trio featuring Rick Reuther, Noto's, Cascade
Jason Wheeler & Friends, Cedar Springs Brewing Co., Cedar Springs
Ivan Akansiima, Mizu Sushi, Holland
WMU Jazz Students, The Union Cabaret & Grille, Kalamazoo
Dacia Bridge Project, Potters Lounger, Four Points Sheraton, Kalamazoo
Mike McIntosh, Gun Lake Casino, Wayland
Thursday, Jan. 3
Mike Dillon, Founders Brewing
Jury Folk/Josiah, Mulligan's Pub
JMM Jazz, Noto's, Cascade
Hope College Jazz, Sandy Point Beach House, West Olive
Andy Frisinger, Grand Armory Brewing, Grand Haven
Front & Center, Gun Lake Casino, Wayland
Fat Guys in a Little Show & Friends, Shakespeare's Pub Lower Level, Kalamazoo
Friday, Jan. 4
Blushing Monk, Founders Brewing (6 p.m.)
The Quirk/Carmel Liburdi/Emma Loo/Maggie May:Women Everywhere, The Pyramid Scheme
The Turnips/Ernie Clark & the Magnificent Bastards, Tip Top Deluxe Bar and Grill
Ookay/Bonnie X Clyde/Holly/Mars, Elevation below The Intersection
Wakefire/Paco Higdon Band/Stone Soup and the Broken Teeth, Mulligan's Pub
Three's A Crowd, H.O.M.E. At The B.O.B.
Emma Loo & Sam, Creston Brewery
Cooper-Connell Jazz Trio (5 p.m.), Harmony Hall
John Shea, JW Marriott
Entourage, Rendezvous Lounge @ Amway Grand Plaza Hotel
Jaded 8, Woody's Press Box, Wyoming
In The Blue Jazz Ensemble, Village Inn Pizza 44th Street Sports Bar and Grille, Wyoming
The Shagwells, Itty Bitty Bar, Holland
Nate Holley, Hops at 84 East
Tim Johnson & Co., Porto Bello, Grand Haven
Toby Bresnahan, Hilliards Corner Lounge, Wayland
Coty Bouchard/The Lepolian Effect, Gun Lake Casino, Wayland
Jeff Mueller (5 p.m.), Louie's Trophy House, Kalamazoo
The Mushmen/DeadSetReady/Paper Thin/Sailor Kicks, Old Dog Tavern, Kalamazoo
Brian VanderArk, The Livery, Benton Harbor
Saturday, Jan. 5
Bob Seger & The Silver Bullet Band, Van Andel Arena
The Lippies/Turnspit/Ugly Flannel/Pansy, The Pyramid Scheme
Starfarm, Billy's Lounge
Lipstick Jodi/Blanca Luz/Junglefowl, Founders Brewing
Stormy Chromer/Flexadecibel, Mulligan's Pub
Rusty Horse/Diff & Dudley, Tip Top Deluxe Bar & Grill
Mike Frost Trio, JW Marriott
Entourage, Rendezvous Lounge @ Amway Grand Plaza Hotel
Cheap Dates, H.O.M.E. at The B.O.B.
Decades, River City Saloon
John Shea, Noto's, Cascade
The Ryne Experience/The Preservers, LowellArts House Concerts, Lowell
Project 90, Rockford Brewing Company, Rockford
Trilogy, Rogue River Tavern, Rockford
Jared Knox Band, Woody's Press Box, Wyoming
Ben Kolk, Ridge Cider Co., Grant
Chris Michels Band, Unruly Brewing Co., Muskegon
Charlie Mars, Seven Steps Up, Spring Lake
The Legal Immigrants, Grand Armory Brewing, Grand Haven
Beer For Breakfast, The Kirby House, Grand Haven
Electric Red, Itty Bitty Bar, Holland
Plain Jane Glory, Hops at 84 East
Olivia Mainville, Waverly Stone Gastropub, Holland
Dean Allrick Jazz Piano, What Not Inn, Fennville
The Lepolian Effect/JGJ, Gun Lake Casino, Wayland
The Real Fantastics, Back Room @ Bell's Eccentric Cafe, Kalamazoo
Rock Island Ramblers/Double Strung, Old Dog Tavern, Kalamazoo
The Chuck Jagers, The Livery, Benton Harbor
Sunday, Jan. 6
Mike Frost & Mike Hyde (10 a.m.), Sunday Brunch, JW Marriott
River North Jazz Brunch (11 a.m.), The Old Goat
River Rogues Jazz Band (2 p.m.), Harmony Hall
Grand Rapids Jazz Orchestra (5:30 p.m.), Founders Brewing Co.
Randy Marsh & Friends, SpeakEZ Lounge
Kaitlyn Zittel (album release), Wealthy Theatre
Toby Bresnahan (noon), Cedar Springs Brewing Co., Cedar Springs
Grayson Barton, Hilliards Corner Lounge, Wayland
ON THE HORIZON
Tuesday, Jan. 8
Broadway Grand Rapids, "School Of Rock," DeVos Performance Hall (Jan. 8-13)
Wednesday Jan. 9
Rob Reider, Tip Top Deluxe Bar & Grill
Martin Sexton/Chris Trapper, Wealthy Theatre
Roger Brown Trio, SpeakEZ Lounge
The Carl Webb Band, Cedar Springs Brewing Co., Cedar Springs
Everett Domeier, Gun Lake Casino, Wayland
WMU Jazz Students, The Union Cabaret & Grille, Kalamazoo
Thursday, Jan. 10
Brett Newski, Founders Brewing Co.
The Gasoline Gypsies/Megan Dooley, Tip Top Deluxe Bar & Grill
JVR/Chandler Reed & the Sticky Keys/Jonathon Michael, Mulligan's Pub
Chris Cranick, Rockford Brewing Co., Rockford
Nate Holley, Itty Bitty Bar, Holland
Althea Grace, Big Lake Brewing, Holland
My Thin Place, Sandy Point Beach House, West Olive
Andy Frisinger, Grand Armory Brewing, Grand Haven
Front & Center, Gun Lake Casino, Wayland
Moss Jaw, Back Room @ Bell's Eccentric Cafe, Kalamazoo
DMNY, Shakespeare's Pub Lower Level, Kalamazoo
Friday, Jan. 11
The Prince Experience, 20 Monroe Live
The Four Horsemen (Metallica tribute), Elevation below The Intersection
Inner Itch/A Study in Scarlet/Love Handle, Mulligan's Pub
Act Casual/Sherman Gepherd/Jazz Cabbage, Tip Top Deluxe Bar & Grill
Advance Base/Parlor Voice/Mel. N, Creston Brewery
Toby Bresnahan (5 p.m.)/Barenaked 90s (9 p.m.), Flanagan's Irish Pub (Jan. 11-12)
Sundry (album release), Wealthy Theatre
Knives Are Quiet/Coyote Man/Rip VanRipper, 741
Oh Those Clowns, Woody's Press Box, Wyoming (Jan. 11-12)
Project 90s, Itty Bitty Bar, Holland
Patty PerShayla, Hops at 84 East
Mike Wheeler Band, Park Theatre, Holland
The Vincent Hayes Band, The Alley Door Club, Frauenthal Center, Muskegon
The Way Down Wanderers/Charlie Millard Band, Red House Concert Series @ Tri-Cities Historical Museum, Grand Haven
Cameron Blake, Seven Steps Up, Spring Lake
Upcoast Kin/Brena, Gun Lake Casino, Wayland
Jeff Mueller (5 p.m.), Louie's Trophy House, Kalamazoo
Black Jake & the Carnies, Back Room @ Bell's Eccentric Cafe, Kalamazoo
Dale Wicks, Hilliards Corner Lounge, Wayland
I AM Band & Friends, The Livery, Benton Harbor
Elaine Dame: Hanson Theater Living Room Series, The Mendel Center @ Lake Michigan College, Benton Harbor
Saturday, Jan. 12
An Dro/Palooka Brothers/Channing & Quinn/Fauxgrass/Don Julin and the Ol' Microtones/Mark Lavengood Band/Hill People Reunion/Journeymen/Jimmie Stagger/Top Shelf Country/K Jones and the Benzie Playboys/Bootstrap Boys/Black Jake and the Carnies/The Journeymen (CD release): Winter Wheat, The Intersection
Earth Radio/Saajtak/Tiny Tree, The Pyramid Scheme
Rendered Worthless/In The A.M./Dab Dads/Paper Lanterns, Mulligan's Pub
Ty Beat/Prim/Swoop/Glitter Magik: Gettin' Live, Creston Brewery
Delilah DeWylde, Tip Top Deluxe Bar & Grill
Kyle Rasch: Grand River Folk Arts Society, Wealthy Theatre Annex
Toby Bresnahan (5 p.m.), Flanagan's Irish Pub
Brena, H.O.M.E. at The B.O.B.
Shawn Butzin/Monte Pride, Rocky's Bar and Grill
Discarnatus/Sekkusu/Attrition Cult, 741
Chain Of Lakes, LowellArts House Concerts, Lowell
Act Casual, Rockford Brewing Co., Rockford
Sonimanic, Rogue River Tavern, Rockford
Lee Brice/Jon Langston/Dylan Schneider/River Melcher: B93 Barn Party, DeltaPlex Arena, Walker
Oh Those Clowns, Woody's Press Box, Wyoming (Jan. 11-12)
Kyle Brown, Ridge Cider Co., Grant
A Cappell-Off, Ceglarek Fine Arts Center, Allendale
Dr. Andrew Le, Piano Concert, Jack H. Miller Center for Musical Arts, Hope College, Holland
Pretty Rage, Itty Bitty Bar, Holland
Mothers: Hope College Concert Series, Park Theatre, Holland
The Whiskey Charmers, Hops at 84 East
Carter Lezman, Tripelroot, Zeeland
Tony Reynolds, Porto Bello, Grand Haven
A Cappell-Off, Ceglarek Fine Arts Center, Allendale High School, Allendale
The Soul Syndicate/Rockstar, Gun Lake Casino, Wayland
The Steve Pesch Band, Old Dog Tavern, Kalamazoo
Blackthorn: Irish Pub Night, Franke Center for the Arts, Marshall
August, The Livery, Benton Harbor
Mysteria, Czar's 505, St. Joseph
The Way Down Wanderers: Gopherwood Concerts, Elks Lodge, Cadillac
Sunday, Jan. 13
Donald Benjamin/Frank Pfaff/Melissa Dylan, Tip Top Deluxe Bar & Grill
Andreas Kapsalis, Creston Brewery
Wormfoot, 741
Jack Leaver (noon), Cedar Springs Brewing Co., Cedar Springs
Dave Palmer, Sunday Afternoon Concert Series, Loutit District Library, Grand Haven
Kyle Brown, Hilliards Corner Lounge, Wayland
Nikita Mndoyants, Gilmore Rising Stars Series, Wellspring Theater, Kalamazoo
Big Trouble/Crossroads the Resurrection: Winter Blues Fundraiser (3 p.m.), Kalamazoo Valley Blues Association, Shakespeare's Pub Lower Level, Kalamazoo
Copyright 2018, Spins on Music LLC