Michigan-bred favorites The RFD Boys and Michigan Rattlers are also on the bill announced this week for the January festival that will also feature the likes of Pokey LaFarge and Sam Lewis.
UPDATE: Festival organizers later announced a big-name addition to Saturday night's lineup: Joan Osborne's Dylanology featuring Jackie Greene — a touring band paying tribute to the music of the legendary Bob Dylan.
Support our coverage of
West Michigan's music scene
The timing of the announcement couldn't have been more perfect.
With hundreds of regional folk artists gathered in Michigan this weekend for the Folk Alliance Region Midwest conference in Grand Rapids, the Ann Arbor Folk Festival on Friday announced its lineup for the 42nd annual event taking place in January.
Brandi Carlile, Rufus Wainwright, Gregory Alan Isakov, I'm With Her and Pokey LaFarge will be among the renowned national acts playing the Jan. 25-26 festival at Hill Auditorium in Ann Arbor, raising funds for The Ark.
But there are regional and local artists on the bill as well, with the Petoskey-bred Americana band Michigan Rattlers and Ann Arbor bluegrass legends The RFD Boys performing, and Wisconsin singer-songwriter Peter Mulvey serving as emcee. (Scroll down for videos of some of the featured performers.)
Canadian musician AHI, Massachusetts' alt-folk act Parsonsfield, Portland songwriter Haley Heynderickx and Nashville singer-songwriter Sam Lewis fill out the bill.
Washington's Brandi Carlile, who first played The Ark back in 2007, has earned widespread accolades for her music and recently released her sixth studio album, "By The Way, I Forgive You." Carlile will headline Friday night's lineup.
Rufus Wainwright, meanwhile, is a multi-faceted and charismatic indie-pop artist whose latest album, 2016's "Take All My Loves: 9 Shakespeare Sonnets," commemorated the 400th anniversary of William Shakespeare's death. Wainwright will headline the festival on Saturday night.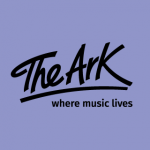 Tickets go on sale to Ark annual members — $110 both nights, $60 one night – by mail only Nov. 1-14. (Call 734-761-1800 for membership details.) Gold Circle ($180 both nights, $100 one night) and Platinum Circle ($360 both nights, $200 one night) will go on sale Nov. 1, with sales continuing until they're gone. Remaining seats go on sale to the general public starting Nov. 30, by phone at 734-763-TKTS, in person or online at theark.org. Tickets are $42.50-$60 for one night; $75-$110 for both nights.
Presented by The Ark and Ford Motor Company Fund with support from the University of Michigan Center for Campus Involvement, the folk festival is described as offering "the full spectrum of 'Ark music,' presenting a taste of what's happening on the leading edge of acoustic music while delving into the very heart of folk and roots traditions."
Get more info online at theark.org.
VIDEO: Brandi Carlile, "Party Of One" (w/ Sam Smith)

VIDEO: Rufus Wainwright, "Sword of Damocles"

VIDEO: Michigan Rattlers, "Just Good Night"

VIDEO: The RFD Boys, "Baby Tell Me Why"

Copyright 2018, Spins on Music LLC