A flurry of local and regional shows are on this week's bill, too: Bigfoot Buffalo, The Extra Texture, Flushed, Hey Marco! and Larry McCray, plus The Rhythm Aces at Pedro's Pig Roast.
THE BIG LIST: June 26-July 2
For a complete listing of upcoming shows at more than 160 West Michigan venues, check out The REALLY Big List at Local Spins. Have concert listings you think deserve to be spotlighted? Email date, time, ticket prices, location and details to liz@localspins.com.
Free community concerts abound on weeknights across West Michigan, with Colin McCahill Quartet, Madcat Midnight Blues Journey, Greg Miller, Grant Teeple Trio, Julia & The Greensides, Chuck Whiting, La Corporacion, Rhythm Section Jazz, Out of Favor Boys and more performing this week. Get the complete list here: FREE COMMUNITY CONCERTS
Also, the National Cherry Festival kicks off this weekend in Traverse City with Mark Farner, Here Come the Mummies and Shinedown: Get details online here.
---
NOEL WEBLEY II & HIS JAZZ FRIENDS
When: 6:30 p.m. Monday
Admission: Free
Where: Ah-Nab-Awen Park, downtown Grand Rapids
The West Michigan Jazz Society's "Jazz in the Park" series continues with a jazz bassist who's graced stages around Grand Rapids for many years.
Noel Webley II & His Jazz Friends will bring some outstanding jazz grooves to the banks of the Grand River downtown. Folks are encouraged to bring blankets, lawn chairs and picnic baskets (and jackets) for a resplendent summer evening at Ah-Nab-Awen Park. Get the full schedule for the series and details online at wmichjazz.org.
LOCAL SPINS WEDNESDAY:
BIGFOOT BUFFALO
When: 8 p.m. Wednesday
Admission: Free
Where: SpeakEZ Lounge, Grand Rapids
Bigfoot Buffalo's jam-band take on roots rock has cultivated a growing audience. As band member Charlie Merkel puts it, the Grand Rapids group "has been hittin' it hard on the road this past month-and-a-half, and this Wednesday we're bringin' it back for the hometown crowd. We've got new songs that are pretty good, and now I'd say we play them pretty darn good, too."
As always, there will be Michigan beer specials on tap and copies of the "Local Spins Live at River City Studios" greatest hits CD featuring 12 W. Michigan bands – including Bigfoot Buffalo — available for sale. Local Spins Wednesdays are presented by Local Spins, Glave Business Solutions, SpeakEZ Lounge and WYCE.
THE WAILING SOULS
CABILDO, BLUE DISCIPLES
When: 8 p.m. Thursday
Tickets: $20
Where: The Pyramid Scheme, 68 Commerce Ave. SW, Grand Rapids
Reggae-ists Winston "Pipe" Matthews and Lloyd "Bread" McDonald come out of the genre's early rise in Kingston, Jamaica in the 1960s. So even with tinges of R&B, funk and country, headliners The Wailing Souls give you a pipeline to the authentic sound in a rootsy-reggae way. Support comes in the form of Latin, global and blues music comes from Cabildo and The Blue Disciples.
Check for tickets online here. And get details here for Friday's 9 p.m. show at The Pyramid Scheme featuring this all-GR line-up: The Extra Texture, FLUSHED, Ty Beat (Live Set), and Parlor Voice. Tickets are $7-$10.
ELECTRIC FOREST: WEEKEND 2
THE STRING CHEESE INCIDENT
BASSNECTAR, FLUME, DJ SNAKE
BIG GIGANTIC, THIEVERY CORPORATION
NAHKO & MEDICINE FOR THE PEOPLE
When: Thursday-Sunday
Tickets: $297.75 (four-day general admission & camping)
$179 (two-day general admission wristband)
Where: Double JJ Resort, Rothbury
Yup, the second half of the Electric Forest double-header is about to commence. And if it's anything like the first weekend, we're guessing a bunch of folks will be resting up and returning for another musical blast in the Forest. Weekend No. 2 has a few repeaters in terms of performances, too, with The String Cheese Incident, Bassnectar, Dillon Francis, Big Gigantic and Lotus re-firing their cylinders for another crack at the hippie contingent that floods Double JJ Resort. Others such as Flume, DJ Snake, Thievery Corporation, RL Grime, Nahko & Medicine for the People and Conspirator are only playing Weekend 2.
As for Michigan acts, Traverse City's The Accidentals are back for the second weekend, along with mid-Michigan's Joe Hertler & The Rainbow Seekers (with Hertler also unleashing a special DJ set on Thursday evening). Detroit's Flint Eastwood plays at 5 p.m. Friday in Sherwood Court. Grand Rapids' Flats Stanlie will rock the silent disco during Weekend 2. Get tickets and details online at electricforestfestival.com. And check out full Local Spins coverage of Electric Forest's Weekend 1 online here.
LOCAL SHOWCASE NO. 15:
THE EXTRA TEXTURE, FLUSHED
TY BEAT, PARLOR VOICE
When: 8 p.m. Friday
Tickets: $7 advance, $10 day of show
Where: The Pyramid Scheme, Grand Rapids
The Pyramid Scheme's Local Showcase series has shined a genre-spanning spotlight on West Michigan's fast-growing music scene and this week's show boasts an impressive roster of Grand Rapids acts: the "psychedelic hobo pop" of The Extra Texture, the refreshing garage rock of FLUSHED, the electronica, hip hop and live-drum attack of Ty Beat (live set) and the lo-fi approach of Parlor Voice.
Get more info about this 21-and-older show at pyramidschemebar.com, where you can also get details about Saturday's GR8Bit Live! V: The Final Chapter show featuring Playing with Power, Arc Impulse and Super Guitar Brothers, $10 (with all proceeds used to buy gaming equipment for children's hospitals).
CRAIG BELL & BAND
THE EASTOWN FURIES
When: 9 p.m. Friday
Tickets: $10
Where: Tip Top Deluxe Bar & Grill, 760 Butterworth Ave. SE, Grand Rapids
Craig Willis Bell gained his bass experience in Cleveland's proto-punk scene of the 1970s. He was a member of short-lived but well-regarded bootleg darlings Rocket From The Tombs, as well as Mirror and Saucers. Bell landed in Indianapolis some years ago, but has participated in other bands as well as the Rockets as they have reconstituted and found an audience in a new generation. Also on the bill is Grand Rapids' The Eastown Furies.
Find tickets online here.
A TRIBUTE TO JANIS JOPLIN:
YOLONDA LAVENDER, KAITLIN ROSE
HANNAH ROSE GRAVES, MOLLY BOUWSMA SCHULTZ
When: 9 p.m. Friday
Tickets: $10 in advance; $12 day of show
Where: Bell's Eccentric Cafe, Kalamazoo
Here comes a group of talented West Michigan women to the Bell's Eccentric Cafe stage to interpret the songbook of an icon. Today Janis Joplin would be 74. She died of an overdose in 1970 at just 27 years old, leaving behind a blues rock history that, 47 years later, continues to inspire generations of female vocalists. Yolonda Lavender is a Kalamazoo soul and R&B artist; Kaitlin Rose, also based in the Guitar City, is a "soulful folk" singer-songwriter; Hannah Rose Graves is a Grand Rapids-based blues singer (who is about the same age as Joplin was during her prime); and Molly Bouwsma Schultz, also from Grand Rapids, is known for her outstanding vocal presence in Vox Vidorra. Tickets are available online here.
JUNEGRASS FESTIVAL
When: 6 p.m. Friday-10 p.m. Saturday
Tickets: $15-$35; children 15 years & younger, free with adult
Where: Kent County Fairgrounds, 22 S. Hudson St., Lowell
If the number of bluegrass festivals in Michigan is any indication, this genre with Appalachian roots is now as firmly implanted as beach grass in the Great Lakes State's sand dunes.
This is the 22nd annual JuneGrass festival presented by the West Michigan Bluegrass Association. Featured are Nashville's Johnny Campbell and the Bluegrass Drifters; Bluetown, a six-member outfit from Indianapolis; and local talent including the well-known Fauxgrass; The Bert Jones Band, based in southern Kent County/Barry County with a deep bluegrass pedigree; the five gentlemen of Steam Powered Bluegrass, and many more.
Lots of workshops and open-mic opportunities are included. Camping is available, and you can buy tickets ranging from just Friday night to the entire weekend. Get details online here.
PEDRO'S PIG ROAST: THE RHYTHM ACES
When: Noon-7 p.m. Saturday
Tickets: $10 adults, $5 children/seniors
Where: Grand Haven City Beach, Grand Haven
Hard to believe, but this is Year No. 26 for this family-friendly, one-day festival that unfurls along Lake Michigan. Pedro's Pig Roast is the perfect beach-based, family-friendly soiree.
Grand Rapids surf, rockabilly and swing band The Rhythm Aces will perform at this year's beach party, along with returnees Minnie Morey & The Pacific Island Dancers. There's food, a scavenger hunt and more at this festive event that raises funds for Spring Lake's The Little Red House. Get more information online here.
AMWAY FAMILY FIREWORKS:
HEY MARCO!, UPSTAGE CREW
DJ COMPOSITION, 338th ARMY BAND
When: 5-11 p.m. Saturday
Admission: Free
Where: Ah-Nab-Awen Park, downtown Grand Rapids
This year, the city of Grand Rapids is celebrating Independence Day a few days early. The Amway Family Fireworks Fourth of July party at Ah-Nab-Awen Park will take place Saturday evening. The music starts at 5:45 p.m. with opening ceremonies followed by a performance from the 338th Army Band. The entertainment continues with Upstage Crew at 7 p.m., DJ Composition at 8 p.m., and finally, the uplifting soul/rock of Hey Marco! at 9 p.m. The fireworks will launch about 10:30 p.m.
The family-friendly event also features a "Meijer Family Zone" from 5 to 8 p.m. with arts and crafts, yard games and more. Attendees also are encouraged to bring snack-size sandwich bags for donation to Kids' Food Basket. By the way, 20 Monroe Live downtown is hosting a "pre- and post-fireworks party" featuring Wedding Banned and DJ Jay Vee starting at 8:30 p.m., $15. Details online here.
THE RIGHT NOW
When: 9:30 p.m. Saturday
Admission: $5
Where: Founders Brewing Co., 235 Grandville Ave. SW, Grand Rapids
Chicago's The Right Now is touring behind its third and latest CD, "Starlight," and makes two West Michigan stops this weekend. Soul, funk, R&B with a fresh overlay — this band is a foil for the voice of lead singer Stefanie Berecz. "Pop music has had no shortage of soulful divas with big backing bands attempting to bring the brash, bold sounds of the early '60s into the new millennium, but few have done it as convincingly as the seven-piece Chicago group the Right Now," says Jim DeRogatis of WBEZ's Sound Opinions.
The Right Now (followed by Mr. Blotto) also plays the Round Barn winery-distillery-brewery in Baroda at 1 p.m. Sunday with a $5 admission; lawn chairs and shade umbrellas acceptable.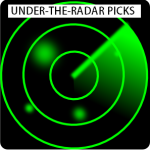 UNDER-THE-RADAR PICKS
Larry McCray playing the WLAV Summertime Blues Concert Series at the Delta Plex parking lot in Walker, 7:30 p.m. Wednesday, free — Headliner Larry McCray is a Detroit blues mainstay, a gregarious, near-legendary guitarist who's performed numerous times at 97LAV's Blues on the Mall. He's a treasure and wonderful to watch, so expect a big turnout if the weather is good. The local opener for this show is John and Tamara.
Trombone Shorty & Orleans Avenue and opener Taylor Taylor, playing Frederik Meijer Gardens & Sculpture Park Amphitheater, 7 p.m. Thursday, SOLD OUT — New Orleans native Troy Andrews — aka "Trombone Shorty" — has become a perennial at The Gardens. He has been burning up stages since he first picked up a trombone at age 4. "Parking Lot Symphony" came out this year. Taylor Taylor is from Lansing and offers a jazz-pop guitar show; she returns to Meijer Gardens Aug. 22 as part of Ralston Bowles' Tuesday Evening Music Series.
Jim Spalink playing Rockford Brewing in Rockford at 8:30 p.m. Wednesday and at noon Sunday at Cedar Springs Brewing Co. in Cedar Springs — Multi-instrumentalist Jim Spalink, best known for his work with the Celtic/world music group An Dro, is also an entertaining solo performer, playing Celtic harp and guitar along with traditional Celtic and original tunes. Cedar Springs Brewing, by the way, just kicked off its Sunday brunch music last week with artists performing on the new outdoor beer garden stage.
Olivia Mainville And Brandon James, playing Hopcat Beer Garden, Kalamazoo, 6 p.m. Friday, free — Olivia Mainville, who fronts The Aquatic Troupe, and Brandon James of Jack And The Bear put their heads– and their upright bass and guitar–together into a power duo of sorts for a fun evening outdoors. Kids welcome, adult required.
OK Go, playing at 8 p.m. Friday at Kresge Auditorium, Interlochen Center For The Arts, Interlochen, $38-$48 — Okay, you can go see OK Go up north Friday night (then hit the National Cherry Festival in Traverse City). It's a bit of a homecoming for half of this four-member avant garde performance art band: singer Damian Kulash and bassist Tim Nordwind are Interlochen Arts Camp alums. OK Go's summer tour schedule is limited, so now is the time discover what fun the four bandmates, winners of a Grammy and a host of other awards, have in mind.
Reel Big Fish, playing Bell's Eccentric Cafe Beer Garden, Kalamazoo, with The Expendables, The Queers and Tunnel Vision, 6:30 p.m. Sunday, $33 in advance, $35 day of show — It's a night of California Dreamin' from the 1990s with this ska-surf-punk line-up. Tougher road warriors than Reel Big Fish would be hard to find, with a 250-show annual schedule. This Nineties ska band loves to pair dark lyrics with upbeat tunes. The other three bands round out the West Coast approach, but, please, leave your boards at home for this outdoor Beer Garden show.
The Appleseed Collective, playing at 7:30 p.m. Sunday at Fountain Point Resort, 990 S. Lake Leelanau Drive, Lake Leelanau, $15 for adults, $5 for under 16 years old — If there is a better place to spend a summer evening than the Leelanau Peninsula, well, there just isn't one. The Appleseed Collective, a four-member Earthwork Music band based in Ann Arbor, presents a show of progressive string swing that couldn't be more suited to these surroundings. Breathe deep — this is what we wait for all winter long. Also, folk musician Jonathon Timm, a northern Michigan native, plays the same venue at 7:30 p.m. Thursday, $10, $5 for youngsters.
ON THE HORIZON
July 3
The Lakeshore Big Band, Jazz In The Park, Ah-Nab-Awen Park
Brad Fritcher's Moods, Jazz & Gin Mondays, Long Road Distillers
BassBin: Martin Stoy, Billy's Lounge
Curt Hines/Avon Bomb, Gun Lake Casino, Wayland
Jazz Jam, What Not Inn, Fennville
Chameleon, Battle Creek Field Of Flight And Balloon Festival, W.K. Kellogg Airport, Battle Creek
Dan Willenberg Trio, The Union Cabaret & Grille, Kalamazoo
Kalamusic, Arcadia Ales, Kalamazoo
Tom Duffield, Old Dog Tavern, Kalamazoo
Shinedown With Greta Van Fleet, Bay Side Stage, National Cherry Festival, Traverse City
July 4
Green On Blue/The Red Sea Pedestrians, Tuesday Evening Music Club, Frederik Meijer Gardens & Sculpture Park Amphitheater
POPTueK, Billy's Lounge
(No WLAV Blues show this week at the Delta Plex)
Weezil Malone Band, Rogue River Blues Series, Garden Park, Rockford
John Sanger, Rogue River Tavern, Rockford
River Rogues Dixieland Jazz Band, July 4 Celebration, Grandville Junior High School, Grandville
Mark Kahny & Tim Johnson, Portobello, Grand Haven
Take Three Jazz Ensemble, The Grand, Grand Haven
Todd Long, Gun Lake Casino, Wayland
Jake Kershaw, Battle Creek Field Of Flight And Balloon Festival, W.K. Kellogg Airport, Battle Creek
90s Dance Party 2.0, Bay Side Stage, National Cherry Festival, Traverse City
July 5
Mark Lavengood/Scott Cook, Local Spins Wednesday, SpeakEZ Lounge
House Of Waters/Isaac Berkowitz, Tip Top Deluxe Bar & Grill
FUEGO, Billy's Lounge
Dennie Middleton, Blue Water Grill
Brena, Block Party, Garage Bar & Grill
Tom Hagen Trio Featuring Rick Reuther, Noto's
Carol Jickling Lens, University of Denver: 17th Annual Beckering Family Carillon International Concert Series, Grand Valley State University, Pew Campus
Earth Groans/Hollow Front/Vestigial/Dead Nerves, The Upper Room
Drew Hale, Cedar Springs Brewing Co., Cedar Springs
JMM, Black Sheep Baa & Grill, Holland
Jazz Mix Night,The Union Cabaret & Grille, Kalamazoo
Blue Veins Blues Jam, Shakespeare's Pub, Kalamazoo
U.S. Army Band, Brewers On The Mall, Kalamazoo
Terry Lower, Clara's On The River, Battle Creek
Marquita & Brandon Dueling Pianos, Gun Lake Casino, Wayland
REO Speedwagon With Donny Hartman, Bay Side Stage, National Cherry Festival, Traverse City
Robin Connell, Bella Fortuna, Lake Leelanau
July 6
Karisa Wilson, "Relax At Rosa," Rosa Parks Circle
THE CHAMP/Seventeen Avenue/Apiffany, Mulligan's Pub
Throwback Thursday, Billy's Lounge
Kyle Brown, Elk Brewing Grand Rapids
RavenEye/Coldville/Product Of Society, The Intersection
Isaac Berkowitz (of Desmond Jones), Long Road Distillers
Greg Poltrock, Blue Water Grill
Adams Family Band, The Grand Lady Riverboat, Jenison
Gunnar and the Grizzly Boys, Sizzlin Summer Concerts, Lowell
Sweet J Band, Bostwick Lake Inn, Rockford
Out of Favor Boys, The Felt Estate, Holland
The 42nd Parallel, Coppercraft Distillery, Holland
Tyler Bradley, Saugatuck Brewing Co., Douglas
Mark Kahny, Morro's Italian Restaurant, Saugatuck
Start Making Sense, Bell's Eccentric Cafe, Kalamazoo
Jenna Mammina, The Union Cabaret & Grille, Kalamazoo
Terry Lower, Clara's On The River, Battle Creek
Mike Talbot/Crossroads, Gun Lake Casino, Wayland
Common Ground Music Festival, Adado Rivertfront Park (July 6-9), Lansing
Jenna & Jesse, Dark Horse Brewing, Marshall
Zion Lion, Riverfront Concert Series, Riverfront Park, South Haven
Jazz North, Fountain Point Resort, Lake Leelanau
Michael Feinstein, Kresge Auditorium, Interlochen Center For The Arts, Interlochen
Lindsay Buckingham & Christine McVie/The Wallflowers, Soaring Eagle Casino, Mt. Pleasant
Cole Swindell, Bay Side Stage, National Cherry Festival, Traverse City
Common Ground Festival, Lansing (July 6-9)
July 7
Violent Femmes, 20 Monroe Live
SOLD OUT Ray Wylie Hubbard/John Merchant, Tip Top Deluxe Bar & Grill
Shoebox/Some People's Kids/Rebuild To Rebound, Mulligan's Pub
Brass Monkey, Billy's Lounge
Astro Jackson, Flanagan's Irish Pub
Soulstice, Grand Woods Lounge
Todd Long, Blue Water Grill
John Shea, JW Marriott
Kathy Lamar Trio, Noto's
The Moonrays, Rockford Brewing Co., Rockford
Gabrial Lundy, 57 Brew Pub & Bistro, Greenville
JGJ, McDuff's Bar & Grille, Wayland
Marquita Bernard/BBI, Gun Lake Casino, Wayland
Blissfest Music Festival, Cross Village (July 7-9)
Toby Keith/Locash/The Railers/Ailleah Colgan//Drew Hale/Lisa Mary/DJ Jay Vee: Common Ground Music Festival, Adado Riverfront Park (July 6-9)
Paris Blue, Jack's Waterfront Bistro + Bar, Spring Lake
Tim Johnson & Co., Portobello, Grand Haven
Trilogy, Kirby House, Grand Haven
The Mainstays/Booker T. Jones, Park Theatre, Holland
Bermuda Triangle, Lakeside Concerts, Kollen Park, Holland
Sanger Brothers, Itty Bitty Bar, Holland
Jess Kramer, Virtue Cider, Fennville
Mark Kahny, Morro's Italian Restaurant, Saugatuck
Billy Strings, Bell's Eccentric Cafe Beer Garden, Kalamazoo
DC, The Union Cabaret & Grille, Kalamazoo
Diarrhea Planet, Shakespeare's Lower Level, Kalamazoo
Jack Adams, Arcadia Ales, Kalamazoo
Guitar Up! (CD Release)/The Lower Leisure Class, Old Dog Tavern, Kalamazoo
Toppermost (50th Anniversary Sgt. Pepper's Hearts Club Tribute Band), Vibe@5, Friendship Park, Battle Creek
Terry Lower & Edye Evans Hyde, Clara's On The River, Battle Creek
Bob's Barn Jamboree, Lake Odessa
The Crane Wives, Thornapple Plaza, Hastings
Melissa Lee & Bobby Randall, The Livery, Benton Harbor
The Original Chicago Blues All-Stars, Acorn Theater, Three Oaks
Adam Hoppe, Bears Brewery, Petoskey
The Blitz, Upstairs Lounge, Petoskey
AOK, Rare Bird, Traverse City
Cherry Idol auditions and TruTV Impractical Jokers Starring The Tenderloins, Bay Side Stage, National Cherry Festival, Traverse City
Michigan ElvisFest, Ypsilanti (July 7-8)
July 8
Club 911/Top Of The Rock, The Pyramid Scheme
Mike Dillon Band, Founders Brewing Co.
The Suburbans/The Scants/The Tube Socks/Chef Goldblum, Tip Top Deluxe Bar & Grill
Bonehawk/Holy Warheads/Rip Vanripper, Mulligan's Pub
Tomas Esparza Blues Band, Billy's Lounge
El Brandino/Red Rio/Devin Weber (of Devin and the Dead Frets)/Jake Simmons/Conrad Shock (solo set): Attack Of The Acoustic Sets, Rocky's Bar and Grill
Kari Holmes, Back Forty Saloon
Electric Red, Flanagan's Irish Pub
Now & Then Band, Blue Water Grill
John Shea, Noto's
Kathy Lamar Trio, JW Marriott
Sonimanic, 57 Brew Pub & Bistro, Greenville
90s Dance Party, Louie's, Kalamazoo
Stop Light Observations, Bell's Eccentric Cafe, Kalamazoo
Conrad Shock + The Noise/The King Of Mars/Flylite Gemini, Old Dog Tavern, Kalamazoo
Curt Hines/BBI, Gun Lake Casino, Wayland
Adelitas Way/Manafest/The Black Moods/Anchored/Flops Ego, The Music Factory, Battle Creek
Ry Petermann, Saugatuck Brewing Co., Douglas
Jim Cooper Trio, Oxbow Arts Camp Annual Fundraiser, Rupprecht Way, Saugatuck
Mark Kahny, Morro's Italian Restaurant, Saugatuck
Legal Rehab, Pigeon Hill Brewing Company, Muskegon
The Bronk Bros, Riverwalk Festival, Lowell
Sonimatic, 57 Brew Pub & Bistro, Greenville
The Mainstays, The Mitten Bar, Ludington
Conrad & Chris, Hennessy's Irish Pub, Muskegon
Tony Reynolds, Portobello, Grand Haven
Mr. Whooha, Grand Haven Brew House, Grand Haven
Trilogy, Kirby House, Grand Haven
Javier Colon/Leslie DiNicola, Seven Steps Up, Spring Lake
Paris Blue, Jack's Waterfront Bistro + Bar, Spring Lake
Slick Willies, Itty Bitty Bar, Holland
Jenna & Jesse/Laura Joy, Round Barn, New Buffalo
The Hummingbirds, The Livery, Benton Harbor
World Youth Symphony Orchestra, Kresge Auditorium, Interlochen Center For The Arts, Interlochen
The String Doctors, Aten Place, Boyne Falls
The Lopers (fund-raiser), The Whi-ski Inn, Boyne Falls
Charlie Millard Band, Beards Brewing, Petoskey
The Blitz, Upstairs Lounge, Petoskey
Cherry Idol Finals/Old Dominion with Aubrie Sellers, Bay Side Stage, National Cherry Festival, Traverse City
Michigan ElvisFest, Ypsilanti (July 7-8)
July 9
JOE/Boys Home/Minkus/Momentai, Tip Top Deluxe Bar & Grill
Revival Of The 80s, Billy's Lounge
HBS Jazz Trio, Harmony Hall
Mike Frost & Mike Hyde, Sunday Brunch, JW Marriott
Jazz Brunch, The Old Goat
PnB Rock/Loso Loaded/SahBabii, The Intersection
Jack Leaver, Bostwick Lake Inn, Rockford
Dave Pomper, Cedar Springs Brewing Co., Cedar Springs
Lew Russ, Jack's Waterfront Bistro, Spring Lake
Karisa Wilson, C3, Grand Haven Community Center, Grand Haven
Rich Burkholder, Kirby House, Grand Haven
Trixy Tang, Coral Gables, Saugatuck
James Fackenthal, Chicago: 23rd Annual Cook Carillon Concert Series, Grand Valley State University, Allendale
Tony Reynolds, Gun Lake Casino, Wayland
Monica Pabelonio & Max Brown, Arcadia Ales, Kalamazoo
Jazz Brunch/Blues Jam, Old Dog Tavern, Kalamazoo
Who Hit John/Kaitlin Rose/The Williams Family/Bill Bynum Band/Edgar Loudermilk Band, Kalamazoo Folklife Music Festival, Overlander Band Shell, 7810 Shaver Road, Portage
Jane Pellouchoud/Van Dyke Revue, Round Barn, New Buffalo
The Understorey, Fountain Point Resort, Lake Leelanau
Copyright 2017, Spins on Music LLC