It's another busy week that also features Joanna Connor, Harper, Brotha James, Nikki Hill, The Sea The Sea, Pokey LaFarge and much more as part of a hectic month.
THE BIG LIST: June 12-18
For a complete listing of upcoming shows at more than 160 West Michigan venues, check out The REALLY Big List at Local Spins. Have concert listings you think deserve to be spotlighted? Email date, time, ticket prices, location and details to liz@localspins.com.
THE JOANNA CONNOR BAND
When: 7 p.m. Tuesday
Admission: Free
Where: Garden Park by the dam, Rockford
The United Bank Rogue River Blues Series kick off with Chicago's Joanna Connor Band, a blues, rock and soul outfit influenced by the likes of Aretha Franklin, Buddy Guy and Led Zeppelin. Connor, a slide-guitarist and singer, cut her teeth playing in a Chicago club owned by Buddy Guy and is touring behind her most recent album, "Six String Stories."
Bring your own lawn chair or blanket and enjoy this outdoor concert in a picturesque setting along the Rogue River in downtown Rockford. See a full list of free community concerts taking place across West Michigan this summer in this special Local Spins calendar listing. Series kick off this week in Fennville, Grand Haven, Grand Rapids, Hastings, Holland, Lowell, Oshtemo, Walker and elsewhere.
COCO MONTOYA
UPSTAGE CREW
When:
6:30 p.m.
Admission:
Free
Where:
Delta Plex Arena, 2500 Turner Ave. NW, Walker
JUNE 14 UPDATE: The first show in the series featuring Coco Montoya and Upstage Crew has moved inside the DeltaPlex Arena due to concerns about the weather.
Blues guitarist Coco Montoya, who just released "Hard Truth," on Alligator Records, returns to this series hosted by WLAV 96.9 FM. For the first time, the 97 LAV Summertime Blues Concert Series actually kicks off with a local opener – Upstage Crew – as part of Tony Gates' "Tone's Home Grown" promotion, with regional acts vying for selection as openers for nine 2017 shows.
Montoya, meanwhile, is a fan favorite, and his "gritty vocals and scorching hot guitar" are on display on his new album. After spending time with Albert Collins and John Mayall's Bluesbreakers, Montoya has established himself as a blues-guitar mainstay. Get more information about the series and upcoming shows online here.
The series has been popular with bikers and classic car buffs who have room to park for free at the DeltaPlex. The location also provides space for food and beer vendors. The series is presented by Village Motorsports and Orion Construction, with bands performing on the Preferred Credit Union stage.
LOCAL SPINS WEDNESDAY:
BROTHA JAMES
When: 8 p.m. Wednesday
Admission: Free
Where: SpeakEZ Lounge, Grand Rapids
There's no one quite like Brotha James. As a singularly entertaining one-man band, this Elk Rapids live-looping wizard mesmerizes audiences with inspiring messages, family-friendly fan interactions and multi-instrumental dexterity. Jeremy Reisig, aka Brotha James, views it all as a spiritual, fan-inspiring mission, with his self-produced music blending rock, pop, funk and soul.
Be prepared for an upbeat evening of musical entertainment. (And tune in to Local Spins Live at 12:06 p.m. Wednesday on News Talk 1340 AM WJRW when Brotha James will preview his upcoming Grand Rapids show.) As always, there will be Michigan beer specials on tap and copies of the "Local Spins Live at River City Studios" greatest hits CD featuring 12 W. Michigan bands available for sale. Local Spins Wednesdays are presented by Local Spins, Glave Business Solutions, SpeakEZ Lounge and WYCE.
NIKKI HILL
JESSE RAY & THE CAROLINA CATFISH
When: 10 p.m. Wednesday
Tickets: $10
Where: Tip Top Deluxe Bar & Grill, 760 Butterworth Ave. SW
LOCAL SPINS TICKET GIVEAWAY OF THE WEEK: Congratulations to Diane Yob and Kelly Kesling who were the first two readers to email john@localspins.com with "NIKKI HILL" in the message field and won a pair of tickets to Wednesday night's show. Check the Big List every week for your chance to win concert tickets.
North Carolina singer Nikki Hill's music is described as "soul-shocked, volume-cranked, feel-good rock 'n' roll," and her latest album, "Heavy Hearts, Hard Fists," seems to reflect that attitude. Hill brings her U.S. tour back through Grand Rapids with a return stop at the Tip Top Deluxe.
Opening the show will be another rambunctious, high-energy act: Grand Rapids' own Jesse Ray & The Carolina Catfish, which might be one of the busiest bands in West Michigan these days. Get more information on the Tip Top's Facebook event page with tickets available online here.

HARPER & MIDWEST KIND
When: 7 p.m. Thursday
Admission: Free
Where: Riverwalk Plaza, 113 Riverwalk Plaza, Lowell
The Lowell Showboat Sizzlin' Summer Concerts series for 2017 kicks off with a guy who's turned a lot of heads since this Austrialian multi-instrumentalist started playing around these parts several years ago. Unleashing world blues and roots music, Harper and Midwest Kind – Peter Harper, Mike Howe, James Norris and Mario Copeland – has won awards and earned acclaim for songs that combine traditional and modern influences, propelled by Harper's harmonic and didgeridoo playing.
A U.K. native who grew up in Western Australia, Harper has toured the globe and will be touring Michigan and the rest of the country throughout the summer. See listings for other free community concerts across West Michigan online here.
TIM MCGRAW & FAITH HILL
When: 7:30 p.m. Thursday
Tickets: $69.50-$109.50
Where: Van Andel Arena, Grand Rapids
Country stars Tim McGraw and Faith Hill bring their world tour to West Michigan, celebrating the 10th anniversary of the original "Soul2Soul II" tour which grossed more money than any other country music tour ever. Hill hasn't toured since 2007.
Only single seats are left in two sections for this long-anticipated Grand Rapids performance by one of country music's royalty couples. High Valley will open the show, which serves as nice warm-up for the upcoming B93 Birthday Bash (below). Check for tickets online here.
MAXWELL
When: 8 p.m. Friday
Tickets: $36-$76
Where: Van Andel Arena, Grand Rapids
Grammy, NAACP Image and Soul Train award-winner Maxwell oozes soulfness, something he'll dish out in hefty portions during this Grand Rapids tour stop which also will feature sets by Ledisi and Leela James. Maxwell, aka Gerald Maxwell Rivera, 44, is a neo-soul trailblazer who released his most recent album, "blackSUMMERS'night," last year, with the album going straight to No. 1 on the R&B/Hip Hop chart and soaring to No. 3 on the Billboard 200.
Tickets for this show are online here.
THE AVETT BROTHERS
When: 8 p.m. Friday
Tickets: $39.50-$59.50
Where: Wings Event Center, 3600 Vanwick Drive, Kalamazoo
The Avett Brothers continue to tour behind their latest CD, "True Sadness," which was released last June. They bring their U.S. tour to Kalamazoo on Friday, a few months after a documentary about the making of "True Sadness" debuted at the South by Southwest festival/conference in Austin, Texas. Led by brothers Scott and Seth Avett, the band has long earned praise for its live shows and follows its West Michigan concert with an appearance Saturday in Madison, Wis.
Find tickets for the Kalamazoo show online here.
THE LEGAL IMMIGRANTS
CONRAD SHOCK + THE NOISE
When: 8 p.m. Friday
Admission: Free
Where: New Holland Brewing's Knickerbocker Beer Garden, 417 Bridge St. NW, Grand Rapids
OK, this isn't the official musical opening to The Knickerbocker's beer garden because other folks have already played there. But when it comes to an invigorating beer garden debut, New Holland couldn't do much better than this lineup which will be making its first beer garden appearance at The Knickerbocker in Grand Rapids. The Legal Immigrants have established themselves as one of West Michigan's leading, award-winning rock bands, adding to its studio arsenal with last year's "Panacea."
And Conrad Shock + The Noise was named Local Spins' "Emerging Artist of the Year" earlier this year on the strength of its impressive debut album, "Red Skys and Pyrrhic Minds." The show will be moved inside in the event of rain. Also, on Sunday afternoon, New Holland hosts "Extra Time GR- Sunday Funday" in the beer garden.
BONE THUGS N HARMONY
D-MAJOR THE ADAMANT
When: 9 p.m. Friday
Tickets: $28-$45
Where: 20 Monroe Live, 11 Ottawa Ave. NW, Grand Rapids
Cleveland's Bizzy Bone, Wish Bone, Layzie Bone, Krayzie Bone and Flesh-N-Bone first got rolling back in the early 1990s and released their most recent album, "The Art of War: World War III," in 2013. But Bizzy Bone and Krayzie Bone, working under the Bone Thugs moniker, will release their new project, "New Waves," later this month and some material already has been leaked from the album.
Their current U.S. tour stops in Grand Rapids Friday and Detroit Saturday. The Grand Rapids show will also feature a set by D-Major the Adamant. Check for tickets online here.
BUTTERMILK JAMBOREE
THE SLAMBOVIAN CIRCUS OF DREAMS
MOXIE STRINGS, MAINSTAYS
MAY ERLEWINE, CABILDO
When: Friday-Sunday
Tickets: $120 adults, $30 children (weekend)
$100 adults, $25 children (Saturday-Sunday)
$30 adults, $5 children (Sunday)
Where: Circle Pines Center, Delton
Located about halfway between Grand Rapids and Kalamazoo at Circle Pines Center, Buttermilk Jamboree oozes a family-friendly vibe with performances on several stages. New York's Slambovian Circus of Dreams is the 2017 headliner, but uber-popular regional acts are on hand, too, including The Moxie Strings, The Mainstays, May Erlewine, The Mickeys, Cabildo, Claudia Schmidt, Jill Jack, Jive at Five, Peter 'Madcat' Ruth, Red Sea Pedestrians, Bigfoot Buffalo and many more.
The vibe at this event is unparalleled, making it one of the most pleasant and inspiring festivals of the summer. Get all the details online at buttermilkjamboree.org. And tune in to Local Spins Live on News Talk 1340 AM WJRW at 12:06 p.m. Wednesday when Buttermilk performer Brotha James will be the in-studio guest and to Local Spins on WYCE at 11 a.m. Friday (88.1 FM) when Buttermilk act Cousin Avery will be aboard.
FOUNDERS FEST:
UMPHREY'S MCGEE
BLUES TRAVELER
LEFTOVER SALMON
MUSTARD PLUG
When: 3 p.m.-midnight Saturday
Tickets: $40
Where: Outside Founders Brewing, 235 Grandville Ave. SW, Grand Rapids
For those who don't already have tickets to Founders Fest, you might want to arrive early on Saturday, because remaining tickets are liable to go fast considering the prodigious lineup of bands that have been lined up as Founders celebrates its 20th anniversary as a brewery and 10th anniversary of its street party.
Yup, Founders upped the ante musically this year by bringing in a nationally acclaimed jam band that needs no introduction: Umphrey's McGee, a highly coveted bunch that just happens to be playing two straight nights at Colorado's Red Rocks Amphitheatre starting later this month. And that's certainly not all. The Saturday celebration which will also boast sets by Blues Traveler, Leftover Salmon, Mustard Plug, The Accidentals, DJ Omega Supreme and, of course, The FBC All-Stars, comprised of Founders employees. Some 8,000 folks will flood the streets around Founders, making it one of West Michigan's biggest street parties, period. More information online at foundersbrewing.com.
And check out the after-party just down the street at The Intersection: Break Science and Flats Stanlie will perform at 10 p.m. Entry is only $5 with a Founders Fest wristband ($10 advance, $15 day of show). Get info online at sectionlive.com, where you can also get details about Saturday's 8 p.m. show in The Stache starring King 810 and Gost.
3 DOORS DOWN
When: 6:30 p.m. Saturday
Tickets: $10 at the gate
Free for Saturday LPGA Classic ticketholders
Where: Blythefield Country Club, 5801 Northland Dr NE, Belmont
What if they held a golf tournament and a rock 'n' roll band showed up? Well, that's not exactly how this happened but the Meijer LPGA Classic is being held this week at Blythefield Country Club with many of golf's top female players competing Thursday through Sunday. But there are also several special events associated with this tourney, including a Sunday morning appearance by chef Carla Hall (ABC's "The Chew") and Saturday night's concert by 3 Doors Down (a showed dubbed "Live at the Grand Taste," presented by General Mills).
The post-grunge/alt-rock band from Mississippi which scored multi-platinum success with its first two albums – 2000's "The Better Life" (which featured "Kryptonite") and 2002's "Away from the Sun" – continues to record and tour, hitting plenty of casinos and county/state fairs on its summer 2017 swings. Golf fans attending Saturday's tournament get into this evening concert for free; others pay $10 at the gate. Important note: Parking for the tournament and concert will be available for $5 at Rockford High School to the north (4100 Kroes St. NE) with a shuttle taking fans to Blythefield. Handicap-accessible parking will be available at Northview High School to the south (4451 Hunsberger Ave. NE). Call 426-6220 for more information.
B-93 BIRTHDAY BASH:
BIG & RICH, JAKE OWEN
GRANGER SMITH, PARMALEE
When: 10 a.m. Saturday & 10 a.m. Sunday
Tickets: $39.99-$69.99 reserved per day plus $60 parking pass
Where: U.S. 131 Motorsports Park, Martin
The 25th edition of the B93 Birthday Bash (Can you believe it's been 25 years?!?!?) is chock full of country stars, giving fans two full days of country crooning in the sun, including Big & Rich, Jake Owen, Granger Smith, Parmalee, Brooke Eden, Tucker Beathard, Michael Ray, Joe Diffie, Luke Combs and more.
Get the lineup and ceck for reserved tickets online here, but online purchases are not available. Tickets must be purchased in person at the park box office. Two-day parking passes are $60. You can also check here for a complete schedule of ticket drops for general admission tickets.

BRIAN SETZER'S ROCKABILLY RIOT
JESSE RAY & THE CAROLINA CATFISH
When: 7 p.m. Sunday
Tickets: SOLD OUT
Where: Frederik Meijer Gardens & Sculpture Park, Grand Rapids Township
Brian Setzer, of course, first earned attention as frontman for The Stray Cats, which made a splash in the 1980s with songs such as "Stray Cat Strut" and "Rock This Town." But he also fronts the swing-fueled Brian Setzer Orchestra and also has assembled the "Rockabilly Riot" which kicked off its U.S. tour last week.
The Grammy-winning guitarist and bandleader released the live album, "Rockabilly Riot! Osaka Rocka Live in Japan," last year. This sold-out show being opened by Grannd Rapids' own rockabilly stars, Jesse Ray & The Carolina Catfish, is certain to make for an upbeat way to close out a hectic weekend.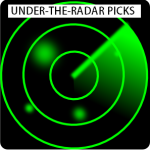 UNDER-THE-RADAR PICKS
Northview High School Jazz Band playing the kick-off to the Jazz in the Park series at Ah-Nab-Awen Park in downtown Grand Rapids, 6:30 p.m. Monday, free – The West Michigan Jazz Society once again hosts this popular summer jazz series along the Grand River in downtown Grand Rapids, with the lawn in front of Gerald R. Ford Presidential Museum filled with blankets and quad chairs for performances by regional jazz artists, starting with the Northview High School Jazz Band.
The Moonrays, playing Walk The Beat Sounds of Summer Concert Series, at 7 p.m. Tuesday in Bolt Park, Grand Haven, free — The Moonrays expose their vintage rock sound to the sun at the first show of a new and family-friendly outdoor concert series in Grand Haven. Deep Greens & Blues follows up at 7 p.m. Wednesday at the Coast Guard City's Pottawatomie Park. The Tuesday series goes through Aug. 8 and the Wednesday series, through Aug. 2, as a summer-long prelude to the Walk The Beat music competition on Aug. 19.
In the Valley Below and Valley Hush playing Founders Brewing Co. in Grand Rapids, 9 p.m. Wednesday, free — This is the second-week of a three-week Founders residency for Grand Rapids indie-rock/dream pop band In the Valley Below, which releases a new EP in July (after moving from L.A. to GR more than a year ago). Valley Hush opens the show. Read more about the enticing music of In the Valley Below in this Local Spins Artist Spotlight feature and video.
Entyce, playing Thursday at Cherry Street Music Series, Inner City Christian Federation, 920 Cherry St. SE, free — Join Michelle Covington and Deb Alexander, performing as Entyce, for an evening of jazz, r&b and pop songs in a once-per-month family-friendly music series. This event is in the shadow of the lovely restored ICCF headquarters. Also on tap are the Caribbean vibe of Cinco en Clave on July 20 and Vox Vidorra on Aug. 17.

The Adams Family, Standale Summer Concert Series, Walker Community Park, 700 Cummings Ave. SW, 6:30 p.m. Thursday, free — Welcome to Walker for the first of five shows in this weekly outdoor concert series, which concludes Aug. 10. The week's performers, The Adams Family, present folk, doo-wop and rock covers from the 1950s and 1960s, graced by the unmatched blend of related voices in harmony. http://www.theadamsfamilyband.com/
The Crane Wives, at 7 p.m. Thursday at Kentwood City Hall, 4900 Breton Road SE, free — Meanwhile in Kenwood, The Crane Wives fly outdoors with their own stellar voices. In March, The Crane Wives' song "High Horse" was named as one of "10 More Tiny Desk Concert Entries We Loved" by National Public Radio. They'll set the tone for the six-show series that concludes Aug. 3 with May Erlewine.
Delilah DeWylde, at 7 p.m. Thursday, Thursdays at The Felt, The Felt Estate, 6597 138th Ave., Holland, free — Delilah DeWylde's rockabilly sassiness could hardly be better suited for the first in Felt Mansion's 2017 version of its outdoor concert series. Doors open at 5:30 p.m. for food and beverage service, and it's a beach-chairs-or-blankets only venue. The six-concert series runs through July 20.
Mavericks & Monarchs EP-Release Show at The Pyramid Scheme in Grand Rapids, 9 p.m. Thursday, $6 advance, $8 day of show — Grand Rapids' rock band Mavericks & Monarchs — Jonny Bruha, Dan Fisher, Dan Wier and Joe Wiltse — celebrates the unleashing of its new EP with this 21-and-older show that also features sets by YUM and Suzies. Get details online here.
Silverstiles playing Fulton Street Pub in Grand Rapids, 6:30 p.m. to 8 p.m. Friday — Grand Rapids rock band Silverstiles oozes its own unique vibe.
May Erlewine and The Strapping Owls playing Park Theatre at 248 S. River Ave. in Holland, 8 p.m. Friday, $12 – On her way to Buttermilk Jamboree, northern Michigan singer-songwriter May Erlewine – a star of the Earthwork Music collective who oozes soul amid her indie-folk/country music – makes a stop in Holland. Also on the bill for this "Folk-U.S. Series" show: The Strapping Owls, a dynamic Chicago trio.
The Autumnatic, The 10X, Miss Atomic and Lydia Kelly playing The Pyramid Scheme in Grand Rapids, 8 p.m. Friday, $10 advance, $12 day of show — This isn't billed as a "Local Showcase," but it really is a dynamic and eclectic bunch of regional acts led by rock's The Autumnatic. Get details online here.
The Sea The Sea playing Seven Steps Up in Spring Lake, 8:30 p.m. Friday, $20-$30 – New York indie-folk-pop duo The Sea The Sea (Mira Stanley and Chuck E. Costa) uncorks "harmony-rich, lyric-driven songs," making a stop in West Michigan as part of their June U.S. tour. Their most recent EP, "In the Altogether," was released last year. Get tickets and more information online at pindropconcerts.com.
Hoodilidoo Music Festival, noon Friday to 8 p.m. Sunday, Elderberry Farms, 40700 63rd St., Bangor, $50 online, $60 at the gate — Now summer in southwestern Michigan for adults can get started. Friday's lineup for Hoodilidoo (sponsored by Strange Measure Studio) in this locale southeast of South Haven includes nine bands, including Barbarossa Brothers, Funk Vendetta and Band of Lovers; a dozen on Saturday and three more on Sunday, concluding with an all-star jam. For details and tickets, see the festival website.
Pokey LaFarge/Lillie Mae, playing at 7 p.m. Sunday at The Pyramid Scheme in Grand Rapids, $23-$28 — Following the May release of new CD "Manic Revelations," Pokey LaFarge follows up a Saturday show The Magic Stick in Detroit with an appearance at The Pyramid Scheme on Sunday. LaFarge leans toward western blues and swing, although NPR's Bob Boilen says the new release offers "a soulful Memphis sound." Opening is Lillie Mae, strings for Jack White, whose Third Man Records produced her April release, "Forever And Then Some," her first solo release. Tickets here. And the check out the recent Local Spins interview with Pokey Lafarge.
FREE COMMUNITY CONCERTS: https://localspins.com/calendar/free-community-concerts/
ON THE HORIZON
June 19
The Mark Kahny Group, Jazz In The Park, Ah-Nab-Awen Park
Shea Lawrence Herdia Trio, Rockwell Republic
Brad Fritcher's Moods, Jazz & Gin Mondays, Long Road Distillers
Antighost/River City Narrative, Tip Top Deluxe Bar & Grill
Brena, The Score Restaurant & Sports Bar
BassBin: Rescue (Thailand), Billy's Lounge
Drew Hale, Summer Concert Series, East Grand Rapids
Dan Willenberg Trio, The Union Cabaret & Grille, Kalamazoo
Avenged Sevenfold/In This Moment, Soaring Eagle Casino, Mt. Pleasant
June 20
David Blaine, 20 Monroe Live
Tejano Sound Band, Concerts In The Park, Lamar Park, Wyoming
Blue Soul Express Band, Rogue River Blues Series, Garden Park, Rockford
Sweet Justice, Walk The Beat Sounds of Summer Concert Series, Bolt Park, Grand Haven
David Blaine, 20 Monroe Live
Beer For Breakfast, The Score Restaurant & Sports Bar
POPTueK, Billy's Lounge
Rusty, The Union Cabaret & Grille, Kalamazoo
Swim Team/The Bloody Lips/The Short Life/Thesaurus RX, Shakespeare's Pub, Kalamazoo
Otherwise/Through Fire, The Music Factory, Battle Creek
June 21
Bloodshot Bill/Chuck Whiting, Tip Top Deluxe Bar & Grill
SOLD OUT Boz Scaggs, Frederik Meijer Gardens & Sculpture Park Amphitheater
Selwyn Birchwood, Summertime Blues Concert Series, DeltaPlex
In The Valley Below/hi-ker, Founders Brewing Co.
In The Red, Block Party, Garage Bar & Grill
Drop 35, The Score Restaurant & Sports Bar
FUEGO, Billy's Lounge
Vincent Hayes, Cedar Springs Brewing Co., Cedar Springs
Rick Lieder, Concerts in Rogers Park, Sparta
Steel Doin' It, Walk The Beat Sounds of Summer Concert Series, Pottawatomie Park, Grand Haven
Mark Lavengood, Virtue Cider, Fennville
Steve Pesch, Arcadia Ales, Kalamazoo
Jazz Mix Night, The Union Cabaret & Grille, Kalamazoo
Metasota/Greg Grease/The Lioness, Shakespeare's Pub, Kalamazoo
B.o.B, Streeters Ground Zero, Traverse City
June 22
Black Bear Combo, "Relax At Rosa," Rosa Parks Circle
Black Bear Combo/Carsie Blanton, Founders Brewing Co.
Stubborn Strays/Silver Tongue Devils/HoneyBadgr, Mulligan's Pub
Teen Daze/Sam OB/Houseplants, The Pyramid Scheme
Kaitlyn Zittel, Long Road Distillers
Kari Holmes, H.O.M.E. At The B.O.B.
Buddy Twist, The Score Restaurant & Sports Bar
Throwback Thursday, Billy's Lounge
Patrick Nolan, Rockford Brewing Co., Rockford
Tom Cutts & Friends, Kentwood City Hall, 4900 Breton Road SE, Kentwood
Don Middlebrook, Concerts On The Green, Veterans Park-City Hall, Hudsonville
Tom & Cherie Hagen, The Grand Lady Riverboat, Jenison
Brena, Showboat Sizzlin' Summer Concerts, Lowell
Kari Lynch Band, The Felt Estate, Holland
Amy Andrews, Coppercraft Distillery, Holland
Checkers Morton, Sandy Point Beach House, West Olive
Toby Bresnahan, Saugatuck Brewing Co., Saugatuck
An Evening With Jim Lauderdale, Seven Steps Up, Spring Lake
Adam LeBeaux, Portobello, Grand Haven
Chef Goldblum/Weathered/Township, Unruly Brewing Co., Muskegon
Save The Stack All Star Fund-Raiser With Blue Veins, Shakespeare's Pub, Kalamazoo
Tunde Olaniran, Bell's Eccentric Cafe, Kalamazoo
Tom Knific Quartet, The Union Cabaret & Grille, Kalamazoo
Kathleen And The Bridge Street Band, Dark Horse Brewing, Marshall
5th Annual Songwriting Contest Entry Deadline, Acorn Theater, Three Oaks
Jen Sygit Trio, Riverfront Concert Series, Riverfront Park, South Haven
Brotha James, Fountain Point Resort, Lake Leelanau
June 23
Miike Snow/Klangstof, 20 Monroe Live
Metz/Chastity/Heavier Than Air Flying Machines, The Pyramid Scheme
Miss Tess & the Talkbacks/Delilah DeWylde, Tip Top Deluxe Bar & Grill
Super Dre/Nolan The Ninja/The SeVenth/DJ RCD2, The DAAC, 333 Rumsey SW
The Mainstays, Billy's Lounge
Monolithic/Fathom 19/Falterboy, Mulligan's Pub
The Moonrays, Rocky's Bar and Grill
Drew Hale, H.O.M.E. At The B.O.B.
Sounds Familiar, Lake Michigan Sports Bar
Three's A Crowd, The Score Restaurant & Sports Bar
Kari Lynch Band, St. Patrick's Festival, Ada
Refurbished, Jack's Waterfront Bistro + Bar, Spring Lake
Tim Johnson & Co., Portobello, Grand Haven
Dueling Pianos, Lakeside Concerts, Kollen Park Holland
Chris Clayton, Fireside Brewing Co., Holland
Stovepipe Stover, Our Brewing, Holland
Benjaman James, New Holland Pub On 8th, Holland
Silent Bark, McDuff's Bar & Grille, Wayland
An Dro/Kalamazoo Pipe Band & The Quinn School Of Irish Dance/The Moxie Strings/Belfast Gin: Kalamazoo Irish Fest, Old Dog Tavern (June 23-24), Kalamazoo
Keith Hall Drum Intensive, The Union Cabaret & Grille, Kalamazoo
Son Little, Bell's Eccentric Cafe, Kalamazoo
Robert Rolfe Feddersen, Boatyard Brewing Company, Kalamazoo
The Weatherheads, Hopcat Beer Garden, Kalamazoo
Barefoot Blonde, Rendezvous Lounge, Battle Creek
Bob's Barn Jamboree, Lake Odessa
Griffin House/Ken Yates, Acorn Theater, Three Oaks
Water Seed, The Livery, Benton Harbor
Blue Fruit Snacks/DJ Uno, Mickey's Pub, St. Joseph
Big Sherb, The Mitten Bar, Ludington
Melophobix, Shorts Brewing, Bellaire
Elroy Metzler, Beards Brewery, Petoskey
SOLD OUT Tanya Tucker, Little River Casino, Manistee
June 24
Kansas, DeVos Performance Hall
Tip Top's Sixth Anniversary: Clownvis Presley/The JetBeats/The Claudettes/The Moonrays, Tip Top Deluxe Bar & Grill
Hawks & Owls/Peter "Madcat" Ruth and the Madcat Midnight Blues Journey/May Erlewine/Ralston Bowles/Drew Nelson/Fauxgrass/Dede and The Dreamers/Mick Lane, Grand River Water Festival, Riverside Park
Alma Afrobeat Ensemble, Founders Brewing Co.
Sebastian Bach/The Rockit King, 20 Monroe Live
The Dan Meyer Choir, Wealthy Theatre
Tweed And Dixie, Back Forty Saloon
It Takes Two, H.O.M.E. At The B.O.B.
D1G1D4mn – 90s Industrial, Mulligan's Pub
Michigander/Watching For Foxes/Rival Summers/Andrew Gulledge, The Pyramid Scheme
Jessica In The Rainbow/How To Live Together/The Free Life/Maddie Jackson, The DAAC, 333 Rumsey SW
Fabulous Vans/Suburbans/The Quirk, Quinn & Tuite's Irish Pub
Astro Jackson, The Score Restaurant & Sports Bar
Hazy Past, Rockford Brewing Co., Rockford
Jumpstart Band, Hennessy's Irish Pub, Muskegon
Blue Disciples, Trail Point Brewing Company, Allendale
Entourage, Portobello, Grand Haven
Refurbished, Jack's Waterfront Bistro + Bar, Spring Lake
Zion Lion, Sandy Point Beach House, West Olive
Dying Will Be Easy, Fireside Brewing Co., Holland
Randy Johnson, Saugatuck Brewing Co., Saugatuck
Chris Kushman, McDuff's Bar & Grille, Wayland
WIDR/Retro Pop Shuffle/Brian Koenigsknecht/Mechele Peters & The Cowboys Come Home/FlyLiteGemini/DC & yolanda Yogi lavender/Crime Funk/MC Alison Cole: Riversedge Summer Music Series, Arcadia Ales, Kalamazoo
Peat In The Creel/The Quinn School Of Irish Dance/Uneven Ground/Blarney Castle/CrossBow/Steel City Rovers/Kalamazoo Pipe Band/FONN MOR/Dow Family Band/Whiskey Before Breakfast/Dave Curley Music: Kalamazoo Irish Fest, Old Dog Tavern (June 23-24)
Nicholas James And Clouds, Hopcat Beer Garden, Kalamazoo
Keith Hall Drum Intensive, The Union Cabaret & Grille, Kalamazoo
Sponge, Bell's Eccentric Cafe, Kalamazoo
Don Middlebrook, Boatyard Brewing Company, Kalamazoo
Miles Nielsen & the Rusted Hearts/Joe George, Acorn Theater, Three Oaks
Stormy Chromer, The Livery, Benton Harbor
Cousin Curtiss/B-Side Band, Round Barn, New Buffalo
Journey/Asia, Soaring Eagle Casino, Mt. Pleasant
Eli Young Band, Firekeepers Casino, Battle Creek
Shamans Harvest, The Music Factory, Battle Creek
Luther "Badman" Keith/Nashon Holloway/Who Dat?/Out Of Favor Boys/Danae & The Grind, Marshall Blues Fest, Marshall
Alex Mendenall, Beards Brewery, Petoskey
Yellow Room Gang, Aten Place, Boyne Falls
June 25
Red Hot Chili Peppers, Van Andel Arena
Daughtry, Frederik Meijer Gardens & Sculpture Park Amphitheater
Randissimo's Sunday Jazz Jam, SpeakEZ Lounge
HBS Jazz Trio, Harmony Hall
The Alien Dogs/Michigamaa/Paper Thin, Tip Top Deluxe Bar & Grill
Sandra Effert/Sailing Weather, Quinn & Tuite's Irish Pub
Dwell/Heavens Die/Dead Hour Noise, The Upper Room
Great Scott, The Score Restaurant & Sports Bar
Revival Of The 80s, Billy's Lounge
Bob's Barn Jamboree, Lake Odessa
Lew Russ, Jack's Waterfront Bistro, Spring Lake
Watching For Foxes, C3, Grand Haven Community Center
Dark Star Orchestra, Bell's Eccentric Cafe Beer Garden, Kalamazoo
Mike McLain & Jeff Willson, Arcadia Ales, Kalamazoo
James Stealy/Red Pop Fury, Round Barn, New Buffalo
Barton Organ Concert, Frauenthal Center, Muskegon
The Go Rounds, Fountain Point Resort, Lake Leelanau
Copyright 2017, Spins on Music LLC