The Under the Sun Tour launches things, with Breathe Owl Breathe, Billy Strings & Don Julin, Go Rounds, Kari Lynch, Lucas Wilson, Rick Chyme, JOE and Complicated Animals playing standout local shows.
THE BIG LIST: Aug. 10-16
If you need evidence that summer already is slipping by, here it is: This is the final week of outdoor concerts for several popular series, including Kari Lynch Band playing the Rogue River After-the-Blues Series in Rockford, Walter Trout playing the 97LAV Summertime Blues at The DeltaPlex, Strike the Rock at Sparta Concerts in Rogers Park, and Lucas Wilson & The Bad Disciples (plus Lynch) at the Celadon Summer Concert Series. Now, get out there with help from The Big List …
SUGAR RAY, BETTER THAN EZRA
UNCLE KRACKER, EVE 6
When: 6 p.m. Monday
Tickets: Sold out
Where: Frederik Meijer Gardens & Sculpture Park, Grand Rapids Township
For a certain slice of '90s music lovers, the Under the Sun Tour brings together an intriguing bunch of uber-popular bands from that era led by Sugar Ray, who soared to the top of the charts with "Fly" and "Every Morning" back in the day.
Add to that the alt-rock zip of Better Than Ezra ("Good," "In the Blood"), Eve 6 ("Inside Out, "Leech") and Mount Clemens' own Uncle Kracker ("Follow Me," "Drift Away") and you've got an evening of nostalgic rock. And it looks like the rain will completely clear out before the concert kicks off.
TUESDAY EVENING MUSIC CLUB:
BILLY STRINGS & DON JULIN
THE GO ROUNDS
When: 7 p.m.
Admission: $12 adults
$9 65 and older, students
$6 5-13, $4 2-3
Free for members, children younger than 2
Where: Meijer Gardens, Grand Rapids Township
Another stellar double bill of regional acts makes this another special Tuesday night at Meijer Gardens.
Kalamazoo's The Go Rounds, led by Graham Parsons, have honed their twangy rock sound as they prepare to officially release their brand new studio album later this month, and Traverse City's Billy Strings & Don Julin, well, they've officially ascended to "phenom" status after playing a host of major bluegrass festivals across the country, touring with Grammy-winning icons and generally leaving audiences jaw-dropped and happy. Get more details about the series in this Local Spins feature and schedule. The Go Rounds' Grand Rapids CD-release party, by the way, takes place on Aug. 26 at SpeakEZ Lounge as part of the Local Spins Wednesdays series.
EVERY TIME I DIE
REAL FRIENDS, COUNTERPARTS
BRIGADES, GATHERERS
When: 6 p.m. Wednesday
Tickets: $20 advance, $23 day of show
Where: The Intersection, Grand Rapids
Metal/hardcore rock's Every Time I Die has cultivated an exceptionally devoted following over the past 16 years or so, and the Buffalo band recently released an EP, "Salem," as part of this year's Record Store Day celebration (a follow-up to 2014's "From Parts Unknown," which hit No. 22 on the Billboard 200 chart). And strangely – if the tour calendar on the band's website is accurate – the group plays Tuesday in the United Kingdom, before winging back to the United States to headline this Grand Rapids show.
Get tickets and more details about Wednesday show at sectionlive.com.
WALTER TROUT
When: 6:30 p.m. Wednesday
Admission: Free
Where: DeltaPlex Arena parking lot, Walker
Renowned bluesman Walter Trout – a frequent Blues on the Mall performer in the past – recently survived a turbulent medical journey and recovery from a successful liver transplant that sidelined him for quite some time. But he is now in the midst of his "I'm Back" tour, already playing a successful and triumphant show at London's Royal Albert Hall and a number of popular blues festivals.
This week's show marks the final installation of the 97LAV Summertime Blues series, which by any measure, proved to be a major success at its new location in the DeltaPlex Arena parking lot after more than two decades in downtown Grand Rapids. Cumulus' Marcus Bradman tells Local Spins that the company is in negotiations with the DeltaPlex to secure the venue for 2015 and potentially add some dates to the series.
LOCAL SPINS WEDNESDAYS:
COMPLICATED ANIMALS
When: 8 p.m. Wednesday
Admission: Free
Where: SpeakEZ Lounge, Grand Rapids
Complicated Animals, aka Monica da Silva and Chad Alger, play an infectious style of music described as "indie nova," sort of a combination of indie-pop and bossa nova. The duo has strong ties to Michigan and Brazil, which helps create the unique sonic vibe of its music. Learn more about the band by tuning in to Local Spins Live at 11 a.m. Wednesday on News Talk 1340 AM (WJRW), when Complicated Animals will be the special in-studio guests.
The Local Spins Wednesdays at SpeakEZ series continues Aug. 19 with indie-folk's Olivia Mainville and Aug. 26 with a CD-release show for Kalamazoo indie-rock band The Go Rounds.
STYX, JOSH ROSE
When: 6:30 p.m. Thursday
Tickets: Sold out
Where: Meijer Gardens, Grand Rapids Township
Suffice to say this eternally popular, hard-touring Chicago band has made the most of its legacy as a pop-hued prog-rock/art-rock group, even getting Guitar World magazine to gush that "it just wouldn't be summer without the music of Styx." With 16 Top 40 singles and five consecutive multi-platinum-selling albums to its credit, the band – Tommy Shaw, Chuck Panozzo, James "J.Y." Young, Todd Sucherman, Lawrence Gowan and Ricky Phillips – hits the road hard every summer, this year playing a number of dates with Def Leppard and Tesla. Brace yourselves for "Lady" and "Come Sail Away" sing-alongs. And West Michigan's own, singer-songwriter Josh Rose, opens the show at 6:30 p.m.
CHUCK MEAD & HIS GRASSY KNOLL BOYS
THE CARL WEBB BAND
When: 7 p.m. Thursday
Tickets: $12 advance, $15 day of show
Where: Tip Top Deluxe Bar & Grill, Grand Rapids
Americana, country and rockabilly guitarist and singer Chuck Mead now leads this outfit after fronting a host of different acclaimed acts in the 1980s and 1990s, including the Grammy-nominated alt-country quintet BR549 and The Hillbilly All-Stars, not to mention serving as music director for the Broadway hit, "Million Dollar Quartet." After a 2012 solo album, the Nashville-based musician released a Chuck Mead & His Grassy Knoll Boys album in 2014. Muskegon indie-Americana's The Carl Webb Band opens the show with a blend of country, rock, blues and Latin music.
Get more information and tickets online here, along with details about Saturday's Tip Top show featuring Chicago rock's The Steepwater Band, $12 advance, $15 day of show.
DEAN FIELDS
When: 7 p.m. Thursday
Admission: Free with reserved ticket
Email sarah@watermarkcenter.com
Where: Watermark 920, Muskegon
Nashville singer-songwriter Dean Fields makes a West Michigan tour stop this week, the latest in a dizzying spate of musical travels that have seen him play more than 1,000 shows and cover 200,000 miles while sharing stages with the likes of Willie Nelson, Emmylou Harris, Alison Krauss, Blues Traveler, Rosanne Cash, Bruce Hornsby and many more. His latest poignant EP, "Any Minute Now," features songs co-written with a number of acclaimed songwriters and features guest appearances by Natalie Prass and Rebecca Lynn Howard.
This special free Watermark Summer Porch Show takes place on the porch outside Watermark 920 on Washington Avenue in Muskegon. Contact Sarah at sarah@watermarkcenter.com for more information and to reserve a spot. Get details online here.
BREATHE OWL BREATHE
GITIS BAGGS
When: 8 p.m. Thursday
Tickets: $12 advance, $15 day of show
Where: The Pyramid Scheme, Grand Rapids
Breathe Owl Breathe occupies rarified space in the annals of Michigan's folk movement, partly because the trio has been at it for a long time but mostly because there's no other band quite like this – a rootsy, folkish vibe enhanced by exploratory sonic textures and unusual rhythmic and instrumental passages, not to mention singular (and sometime humorous) lyrics, all of which captivate audiences in a live setting. And to make things even more unusual, this is a special seated show at The Pyramid Scheme, something truly rare for the venue.
Get tickets and information about this show, and the rest of the week's lineup at pyramidschemebar.com.
HOXEYVILLE:
GREENSKY BLUEGRASS
JOSHUA DAVIS TRIO
JEFF AUSTIN BAND
HARD WORKING AMERICANS
When: Friday-Sunday
Tickets/Wristbands:
$150 adults, $45 children weekend
$45 Friday, Sunday day pass; $55 Saturday
Where: 11130 W. 48-1/2 Road, Manistee Nat'l Forest, Wellston
Twelve years in, Hoxeyville is going strong once again, paced by two-night headliner Greensky Bluegrass, Sunday night headliner Joshua Davis Trio and appearances by the Jeff Austin Band on Friday and Hard Working Americans on Saturday . Set amid 100-plus acres of fields and farmland amid the Manistee National Forest, Hoxeyville is another one of those lovably rootsy affairs with a pleasant, distinctive, upbeat vibe.
With two performance stages, this year's festival boasts a who's who lineup of Michigan stars: Seth Bernard & Friends, Horseshoes & Hand Grenades, Airborne or Aquatic?, Luke Winslow King, Billy Strings & Don Julin, Rachael & Dominic Davis, Red Sea Pedestrians, Madcat Midnight Blues Journey, The Go Rounds, May Erlewine & The Moonglighters and tons more. Get the full schedule with more details about other activities and workshops taking place this weekend at hoxeyville.com. And read more about the festival later this week at Local Spins.
WALK THE BEAT
When: 1-5 p.m. Saturday
Admission: Free, with $10 raffle tickets for prizes
Where: 30 different locations in Grand Haven
Year 2 of Walk the Beat, an unusual event organized by Grand Haven music maven Dave Palmer, boasts 60 mostly local and regional bands and solo artists, including a fair number of well-known West Michigan acts, playing sets at various sites around Grand Haven, from cafes, inns and bars to insurance agencies, various retail outlets, Loutit District Library and Bill Chrysler's Recording Studio with voters casting ballots via text for their favorite bands. The winner of the people's choice award for best band receives more than $10,000 in prizes, including studio recording time, a music video, photo session and more, with another $7,000 award for the winning singer-songwriter. Concertgoers can purchase raffle tickets for dozens of door prizes. Bands and artists include Chris Wiser, James Murphy, Andy Frisinger, The Moonrays, Kate Johnson, Kevin Kozel, Susan Picking, Serita's Black Rose, Roosevelt Diggs, Gabrial James Lundy, Brother Adams, Weezil Malone, Downie, last year's winner, Watching for Foxes, and many more. Get the lowdown online at walkthebeat.org.
JOE: LIVE ALBUM RECORDING
EMMA LOO & SAM
When: 7 p.m. Saturday
Admission: Free
Where: Dodds Record Shop, 20 S. Division Ave., Grand Rapids
JOE, aka singer-songwriter Joe Rodriguez, has a knack for taking a unique approach to his music and live events. In this case, he'll be recording and filming his band's live performance at the historic Dodds Record Shop in downtown Grand Rapids on Saturday evening with help from engineer Justin VanHaven for an album he'll release later this year. In addition, Charley VanPortfliet will film the show for a video.
The uber-entertaining Emma Loo & Sam will open the special concert, and Rodriguez is hoping for a big crowd of onlookers to enhance "the rawness and energy" of a live show. Get more information on the event's Facebook page, then swing by to cheer him on.
RICK CHYME, THE B.E.A.T.
COUNTERFEIT MONEY MACHINE
NICK LEYDORF
When: 9:30 p.m. Saturday
Admission: $5
Where: Founders Brewing Co., Grand Rapids
Amid Grand Rapids' super-collaborative music scene, hip hop's Rick Chyme may be the most collaborative of all, frequently teaming up with talented musicians from all parts of the musical spectrum to create unique music. On Saturday, he'll return to Founders with South Bend, Ind.'s experimental hip hop act The B.E.A.T., Cincinnati's "quirky hip hop" artist Counterfeit Money Machine and comedian Nick Leydorf. Chyme will use the show to release "the first installment of the U.N.I.T.S. series" — short EPs released at live performances. The first edition includes three unreleased songs by Chyme as well as a sampler of his upcoming release "Bald Since Birth."
Get other details online here, along with info about Thursday's free show featuring Kansas' The Calamity Cubes and Kentucky's The Ford Theatre Reunion.
PAT MCGEE
When: 8 p.m. Saturday
Tickets: $32-42
Where: Seven Steps Up, 116 S. Jackson St., Spring Lake
With a new double album that features legendary musicians such as Leland Sklar, Russ Kunkel, Waddy Wachtel, Danny Kortchmar, Jeff Pevar, John Popper, Paul Berrere, Pat Monahan and Gabe Witcher, Pat McGee, a northern Virginia rock/folk/Americana guitarist and singer, returns to Seven Steps Up yet again, with Patrick McAloon and Jonathan Bryan Williams backing him on stage. McAloon and Williams will open the show. Get tickets online at pindropconcerts.com, along with details about Friday's show featuring the entertaining Jonathan Kingman, who opened earlier this year for Toad the Wet Sprocket's Glenn Phillips.
GRANDJAZZFEST:
PAUL BROWN & NATE HARASIM
STEVE COLE, GRUPO AYE
BRIAN SIMPSON & JACKIEM JOYNER
GRAND RAPIDS JAZZ ORCHESTRA
When: 12:30 p.m.-10 p.m. Saturday
1-7 p.m. Sunday
Admission: Free
Where: Rosa Parks Circle, Grand Rapids
Another year and two more days of world-class jazz in downtown Grand Rapids, with nationally acclaimed acts as well as local favorites gracing the stage at Rosa Parks Circle in downtown Grand Rapids. GRandJazzFest is a free celebration of this influential American genre, with Grammy winner Paul Brown and Grammy nominee Nate Harasim and special guest Deon Yates headlining Saturday's lineup with what's described as "high-energy jazz." Saturday's roster also includes Brian Simpson & Jackiem Joyner, Grupo Aye, Mike Frost Project 2.0, Walt Gutowski & The Bridge Street Band and Grand Rapids Jazz Orchestra with singer Edye Evans Hyde, which gets the music rolling at 12:30 p.m. Saturday.
On Sunday, the festival launches at 1 p.m. with Big Band Nouveau, followed by Bryan Lubeck, Michael Manson and Steve Cole, who plays the final set starting about 5:30 p.m.
The fourth annual festival features a diverse set of performers, from the Latin jazz of Grupo Aye to the contemporary jazz and soul of saxophonist Steve Cole and the swing of local faves GRJO, fronted by iconic Grand Rapids singer Edye Evans Hyde.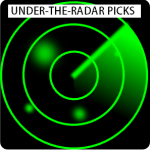 UNDER-THE-RADAR PICKS
Local Spins' weekly selections of bubbling-below-the-surface, must-see shows you might have overlooked
Young@Heart playing DeVos Performance Hall in Grand Rapids, 7:30 p.m. Tuesday,$30-$58 – Formed in western Massachusetts, this New England senior citizens' chorus unfurls a genre-bending and generation-spanning show – "Still Got It" – that makes its first Grand Rapids stop ever this week. The chorus has been featured on national TV, was the subject of a hit film, and no less than David Byrne calls it "deeply moving, sometimes hilarious and always wonderful." The show is being presented by Porter Hills. Tickets and details online at devosperformancehall.com.
Jim Shaneberger Band playing H.O.M.E. inside The B.O.B. in downtown Grand Rapids, 7 p.m. Wednesday, free – As frontman for his own blues project, guitarist and singer Jim Shaneberger has really shined, quickly establishing himself as one of West Michigan go-to blues acts with stellar musicianship and passionate vocals.
Deep Greens & Blues on Thursday and Walsher Clemons on Friday, at Rockford Brewing in downtown Rockford, 8 p.m. both nights, free – The harmony-laden country, folk and rock of Deep Greens & Blues distinguishes this band which was named after a line from a classic James Taylor song. Chicago's Walsher Clemons, meanwhile, lays down jam-band-driven funk and rock.
Brad Fritcher's Moods playing SpeakEZ Lounge in Grand Rapids, 9 p.m. Friday, free — Moods member and keyboard whiz Dutcher Snedeker, a recent graduate of Grand Valley State University, had planned to attend the New England Conservatory of Music in Boston this fall, so this show originally was billed as a "farewell" performance. But Snedeker has re-evaluated his decision and chosen to stay in West Michigan as a working musician due to the financial obstacles involved in relocating to Boston. So, as Snedeker puts it, Friday's show instead will be one "celebrating the next step for me and Brad in general, maybe even just one that celebrates the music community in general." And if you've never seen this cutting-edge band in action, that's worth celebrating in and of itself. Details online here.
Sarah Potenza and Scott Pellegrom Trio playing the Park Township Centennial Celebration at Park Township Airport, 1269 Ottawa Beach Road, north of Holland, 6 p.m. Saturday, free – Singer Sarah Potenza, a former contestant on NBC's "The Voice," performs following the Waukazoo Indian Homecoming Ceremony at 7 p.m. at the Park Township Airport as part of the Park Township Centennial Celebration. The Scott Pellegrom Trio opens the evening, with fireworks at dusk.
Invisible Mansion and Hagstorm playing Mulligan's Pub in Eastown, Grand Rapids, 8 p.m. Friday, free – Experimental Grand Rapids indie-rock band Invisible Mansion creates a wall of sound with its hypnotic music. They're joined on the bill for this show by Hagstorm and Beat Cult. Mulligan's follows up on Saturday with Orenthal and Matt Wixson's Flying Circus.
UFO Dictator Records Festival at Bell's Brewery Eccentric Café, 355 E. Kalamazoo Ave. in Kalamazoo, 8 p.m. Friday, $8 — The 11th annual version of this UFO Dictator Records festival features six rock 'n' roll bands, including Memphis' NOTS, Chicago's MAMA, New Orleans' Trampoline Team, Kalamazoo/Grand Rapids' No Bail and Grand Rapids' Disastronaut. Updated info online here, with more about the rest of Bell's lineup at bellsbeer.com.
At the Foot of the Cross 2015 festival taking place at Family of Christ Church, 1100 Henze Dr., Comstock Park, noon-7 p.m. Saturday, free — The third annual installation of this Christian music festival boasts "great local Christian music in a wide variety of musical styles," with food available on site. Get more information online on the Facebook event page. Donations will be accepted.
THIS WEEK'S FREE COMMUNITY CONCERTS
Monday
Big Band Nouveau (Jazz in the Park, Grand Rapids)
Tuesday
Sea Cruisers (Tuesdays in the Park, Grand Haven)
Kari Lynch Band (Rogue River Blues Series, Rockford)
Wednesday
Strike the Rock (Rogers Park, Sparta)
Walter Trout (Summertime Blues, Deltaplex)
Delilah DeWylde & The Lost Boys (Kentwood Summer Concert Series, Kentwood Library)
Thursday
Brena (Sizzlin' Summer Concerts, Lowell)
Lucas Wilson and the Bad Disciples (Celadon Summer Concert Series)
An Dro (GRAM on the Green, Grand Rapids)
Sarah and Steve Dowel (Mills Park, Spring Lake)
Friday
Quentin Flagg (Macatawa Park, Holland)
Sunday
Fauxgrass (Acoustic Sunset Concert Series at Camp Blodgett, West Olive)
ON THE HORIZON
AUGUST 18
Sweet Lou & The Savages, Grand Haven
AUGUST 19
Olivia Mainville, SpeakEZ Lounge
Jimmie Stagger, The B.O.B.
AUGUST 20
Robert Randolph & The Family Band, Park Theatre, Holland
Time Hungry, Lowell Showboat Sizzlin' Summer Concerts
Murder Shoes, Mulligan's Pub
Ozenza, Rocky's Bar and Grill
Main Street Dueling Pianos, New Holland Brewing Company
The Claudettes, Bell's Brewery
Lucas Jack, The B.O.B.
Lowdown Brass Band w/ Coyote Union, Founders Brewing
AUGUST 21
The Soul Syndicate, Kollen Park, Holland
Luke Winslow-King wsg the Way Down Wanderers, Bell's Brewery
Ellis Paul, Seven Steps Up
Dani Jamerson, Back Forty Saloon
Nate Kalish and the Last Callers, Rockford Brewery
Pop Evil wsg. Aranda, Red Sun Rising, Torrid, The Intersection
Traverse City Microbrew & Music Festival (Robert Randolph), Traverse City
AUGUST 22
Vox Vidorra, Lady Ace Boogie feat. Bedrock, Samantha Cooper & Rachele Eve, The Pyramid Scheme
Keller Williams & Grateful Grass, Bell's Brewery
Michael Pearsall, Seven Steps Up
Funkle Jesse, The B.O.B.
I Prevail wsg. Dangerkids, Fit For Rivals, Awaken The Empire, For All I Am, The Intersection
Jim Shaneberger Band w/ Hank Mowery & The Hawktones, Founders Brewing
Traverse City Microbrew & Music Festival (Avett Brothers), Traverse City
AUGUST 23
Lake Street Dive wsg The Crane Wives ($25adv/$30 day of), Bell's Brewery
Jackyl wsg. Tru Burn, Coldville, Trixy Tang, The Intersection
Copyright 2015, Spins on Music LLC