David Bazan, Julien Baker and Jamila Woods pump up the Festival of Faith & Music, with other West Michigan shows to embrace, including StarkBierFest, The Red Elvises (this week's Big List ticket giveaway), Cory Branan, Ruby Velle and The Stray Birds.
THE BIG LIST: March 27-April 2
Have concert listings you think deserve to be spotlighted on The Big List? Email date, time, ticket prices, location and details to liz@localspins.com.
Yup, it's Oberon Week, with Bell's Brewery in Kalamazoo celebrating the annual release of its popular brew today (Monday) with performances by M. Sord at 2 p.m., Who Hit John? At 5 p.m. and Guitar Up! at 7 p.m. And for the rest of this week's live music picks …
LOCAL SPINS WEDNESDAY:
CHANNING & QUINN
MICHAEL ROBERTSON
When: 8 p.m. Wednesday
Admission: Free
Where: SpeakEZ Lounge, Grand Rapids
Indie-folk duo Channing & Quinn have made themselves quite at home in Grand Rapids since moving to West Michigan from Nashville a few years ago. Not only is the music that Channing Lee and Quinn Mathews produce completely original and engaging – from the insightful to the humorous – but they perform it with multi-instrumental charm, incorporating everything from a glockenspiel to tap-dancing. Their return to SpeakEZ, after releasing a new studio album in 2016, promises an evening of upbeat entertainment.
Opening the show will be mid-Michigan singer-songwriter Michael Robertson. Local Spins is proud to introduce this talented artist to Grand Rapids. He also released a new album, "All My Stories," in 2016, and will appear at 12:06 p.m. Wednesday on the next edition of Local Spins Live on News Talk 1340 AM (WJRW). As always, there are Michigan beer specials on tap for Local Spins Wednesdays, with free parking kitty-corner from SpeakEZ in the lot off Monroe Avenue NW. Local Spins Wednesdays are presented with support from SpeakEZ Lounge, Glave Business Solutions, Division 16 AV and Local Spins.
IGOR & THE RED ELVISES
When: 7 p.m. Thursday
Tickets: $15
Where: Tip Top Deluxe Bar & Grill, Grand Rapids
THIS WEEK'S LOCAL SPINS TICKET GIVEAWAY: Congratulate Local Spins reader Joe Bockheim for being the first person to email Local Spins this week and win tickets to see Thursday's Red Elvises show. Check The Big List every week for your chance to win concert tickets.
Igor Yuzov and his merry music makers are rabble-rousing, conga line-inducing, rockabilly-revving, music-melding marvels who've rightly cultivated a diehard, party-starting fan base in the Grand Rapids area due to their regular routing of tours through town, and especially as of late, settling into their home club of the Tip Top Deluxe Bar & Grill, which always gets packed to the gills for these exuberant shows.
Igor & The Red Elvises started as a Russian rock outfit, playing "Siberian surf rock," but have since evolved into a "musical melting pot" of styles enhanced by incendiary performances. Get tickets and more details online here.
BEAR GRILLZ
When: 8:30 p.m. Thursday
Tickets: $15 (first 200), $20 advance, $23 day of show
Where: The Intersection, Grand Rapids
OK, so this EDM star dressed in a bear costume finally revealed his true identity last year on, of all places, "The Jerry Springer Show." RJ the DJ, aka the Yosemite-based Bear Grillz, brings his national "The Void Tour" to Grand Rapids with Terravita, POgman, Wooli and PK Sound also adding to the musical attack. This is a 16-and-older show, with doors opening at 8 p.m.
Some of the same fans will likely be on hand Friday at The Intersection, too, when sax-playing Colorado bass music artist SoDown rolls into the nightclub with Megan Hamilton on "The Road to Boredomfest Tour." Unexotic, Crowd Cntrl and Uplifting Earth also are on the bill for this 8 p.m. show, $12. Details online at sectionlive.com. Oh and Colorado house/disco/Latino/pop act MagicBeans keeps the dance party going with Low Spark on Saturday, $10 advance, $12 day of show.
FISHBONE
DOWNTOWN BROWN
THE MUSHMEN
When: 9 p.m. Thursday
Tickets: $20 advance, $25 day of show
Where: Bell's Brewery Eccentric Café, Kalamazoo
Formed in the late 1970s, L.A.'s Fishbone has been a trailblazer with its ska, punk rock, soul and funk attack earning them tours with the likes of Red Hot Chili Peppers, The Roots, Primus, The Beastie Boys and many other groups which appreciate their "thought-provoking, humorous social commentary" and "frenzied, uptempo music and frantic, euphorically entertaining stage show."
Also on the bill for this "Oberon Week" show: Downtown Brown and The Mushmen. Get tickets and more details online at bellsbeer.com, where you can also snag info about Friday show featuring The Hot Sardines and Saturday's chow with Cicada Rhythm and Dylan LeBlanc.
CORY BRANAN & THE LOW STANDARDS
When: 9:30 p.m. Thursday
Admission: Free
GHOST NOTE
When: 9:30 p.m. Saturday
Admission: $5
Where: Founders Brewing, Grand Rapids
Mississippi- and Memphis-bred singer-songwriter Cory Branan, now based in Nashville, earned national attention for this 2014 release, "The No-Hit Wonder," with Rolling Stone magazine listing him among its list of "10 New Artists You Need to Know." The alt-country artist releases his new studio album, "Adios," on April 7, but before that he brings the U.S. tour with his band to Founders Brewing. He also recently released a single from the forthcoming album, "Another Nightmare in America," that cuts to the quick in social justice fashion.
Founders follows this on Saturday with Dallas jazz, hip hop, funk and world music outfit Ghost Note, led by drummers/percussionists Robert "Sput" Searight and Nate Werth of the Grammy-winning jazz fusion band Snarky Puppy. This shapes up an evening of "innovative grooves and captivating artistry." Get details online at foundersbrewing.com.
FESTIVAL OF FAITH & MUSIC:
JAMILA WOODS, VOX VIDORRA
JULIEN BAKER, VAGABONDS
DAVID BAZAN
When: Thursday-Saturday
Tickets: $18 Thursday, $20 Friday-Saturday
Where: Calvin College Covenant Fine Arts Center, Grand Rapids
This "festival" is an every-other-year conference "that brings together musicians, critics, journalists, artists and listeners for three days of discussing and celebrating insightful music that explores – in some significant way – issues of faith." As such, it's an incredible pairing of speakers, workshops and concerts. Get the full lowdown online here.
As for the concert side of things, the 2017 festival boasts an impressive lineup, starting with highly acclaimed Chicago R&B singer, poet and activist Jamila Woods, who earned widespread attention for her debut album, "HEAVN," which tackles issues of "black girlhood" and Chicago. On Friday, the featured act is Memphis singer-songwriter Julien Baker, who made Pitchfork headlines "on being queer, Southern, Christian and proud," after releasing her 2015 debut album, "Sprained Ankle." The final concert on Saturday features the return of indie-rock's David Bazan, who first gained attention as frontman for Pedro the Lion. The Seattle-based Christian crossover artist recently released his fifth solo album.
Woods, with Grand Rapids' own Vox Vidorra opening the show, performs at 8:30 p.m. Thursday; Baker, with Vagabonds opening, performs at 8 p.m. Friday; Bazan, with a special preview of a new documentary on Bazan, starts at 8:30 p.m. Saturday.
RUBY VELLE & THE SOULPHONICS
When: 7:30 p.m. Friday
Tickets: $15
Where: Kalamazoo Valley Community College, Dale B. Lake Auditorium, Texas Township Campus, 6767 W. O Ave., Kalamazoo
Some 250,000 downloads on iTunes is all the evidence you need that Atlanta's Ruby Velle & The Soulphonics will rev up the R&B factor at KVCC on Friday. That reveals the popularity of the 2012 single "My Dear," off the debut album "It's About Time." This band has opened for the likes of Kendrick Lamar and Aretha Franklin. This Stax-style show is part of Valley's Artists Forum performance series.
Tickets are available online through the Kalamazoo Valley Book Store site.
STARKBIERFEST:
PETE KEHOE, DAVE SLIVINSKI
BRANDED, DELILAH DEWYLDE
When: 2 p.m. Saturday
Admission: Free
Where: Cedar Springs Brewing Co., Cedar Springs
It's springtime in West Michigan, so it's time to get outside under the heated tent for Cedar Springs Brewing Co.'s StarkbierFest, meet five new beers and test four sausages (hmm, "Sausage Surprise?"). CSBC is providing an interesting musical line-up that's even more interesting than the sausage list, starting with Pete Kehoe, a singer-songwriter from Up North who has recently launched a new nonprofit devoted to music education; accordian maestro Dave Slivinski; homegrown seven-piece country band Branded; and rockabilly queen Delilah DeWylde. More info here.
Kehoe also appears at 8 p.m. Saturday at SpeakEZ Lounge in Grand Rapids; admission is free.
JOE HERTLER & THE RAINBOW SEEKERS
THE LEGAL IMMIGRANTS, LESS IS MORE
When: 8 p.m. Saturday
Tickets: $17.50-$25
Where: 20 Monroe Live, Grand Rapids
Not only is this a celebration of mid-Michigan favorites Joe Hertler & The Rainbow Seekers' new studio album, "Pluto!" (and their headlining debut at 20 Monroe Live after opening for Trombone Shorty earlier this year), but it also showcases two other uber-talented West Michigan acts: Grand Rapids' The Legal Immigrants and Kalamazoo's Less Is More.
For the charismatic Hertler and his upbeat, funky, pop-hued rock crew, this is just the beginning of a milestone year, with the band this week kicking off a major U.S. tour that crisscrosses the country (starting with a Wednesday show at Marquette's The Ore Dock in the Upper Peninsula). That tour hits the Midwest and the West Coast before motoring all the way to New York on June 2. Get tickets for Saturday's show online here.
Read more about Hertler and the band's new album in this Local Spins feature.
JONATHAN RICHMAN WITH TOMMY LARKINS
When: 7:30 p.m. Sunday
Tickets: $15
Where: The Pyramid Scheme, Grand Rapids
Renowned East Coast singer-guitarist Jonathan Richman – who first made his mark as part of the iconic proto-punk band Modern Lovers – has been touring the United States with drummer Tommy Larkins. In addition to his band work, Richman has released a bevy of solo albums since 1989, including 2016's "Ishkode! Ishkode!"
By the way, a blog maintained by a fan notes that Richman "does not use the Internet or own a computer," which means lots of devotees pass the word about him on their own – and Local Spins is happy to help out. Get more details about this 18-and-older show online at pyramidschemebar.com.
THE STRAY BIRDS
When: 7:30 p.m. Sunday
Tickets: $25-$35
Where: Seven Steps Up, Spring Lake
Since The Stray Birds last landed at Seven Steps Up in Spring Lake, they've released a new album, 2016's "Magic Fire," with Yep Roc Records, and received more notice from NPR and others for it. Pennsylvania natives Maya de Vitry, Oliver Craven and Charlie Muench have been playing together for seven years and provide a tight Americana-folk sound with stellar harmonies. Go to this show, and one day you'll be able to say you saw The Stray Birds "back when."
Check for tickets online here.
PETER FRAMPTON
JULIAN FRAMPTON
When: 8 p.m. Sunday
Tickets: $195
Where: 20 Monroe Live, Grand Rapids
"Peter Frampton Raw: An Acoustic Tour" offers unplugged versions of Frampton's fan favorite hits such as "Baby I Love Your Way" and "Show Me The Way" and supports the 2016 release "Acoustic Classics." Frampton takes the opportunity to share stories about his high school classmate, and his father's student, David Bowie. Opening the show is Peter Frampton's son, Julian, a Los Angeles-based musician, with Ben Sheridan on keyboards and vocals.
This is a fully seated show, which means chairs are being set up on the main floor. Tickets are available here and there aren't many left.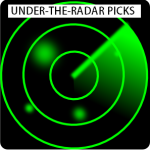 UNDER-THE-RADAR PICKS
Norma Jean, He Is Legend, Capsize and Comrades playing The Stache inside The Intersection, 7 p.m. Wednesday, $18 advance, $20 day of show – Georgia metalcore band Norma Jean brings the tour behind its latest album, 2016's "Polar Similar," to Grand Rapids, with He Is Legend, Capsize and Comrades also on the bill. Doors open at 6 p.m. The Stache follows this on Thursday with Australian indie-alt-rock duo Atlas Genius, with Young Pioneer opening ($15 advance, $18 day of show).
Pallbearer and Marissa Nadler playing The Pyramid Scheme in Grand Rapids, 7 p.m. Wednesday, $15 – Arkansas doom metal meisters Pallbearer crank up the volume as the band tours behind its third and latest album, "Heartless," with Marissa Nadler, Kayo Dot and Soros also on the bill for this all-ages, mid-week show.
John Shea Trio, New Holland Brewing's The Knickerbocker in Grand Rapids, 7:30 p.m. Thursday, free — It's not hard to bump into jazz pianist John Shea solo or with his trio, as he is a mainstay of GR's jazzy venues. Now see him at New Holland's new digs on Bridge Street. (He follows up with at JW Marriott on Friday, Noto's on Saturday and The Republic on Monday.)
Jim Shaneberger playing Long Road Distillers, 8 p.m. Thursday, free — So before Plain Jane Glory sets up its April residency and Brad Fritcher's Moods take over Monday nights at this West Side watering hole, catch Jim Shaneberger and his band on Thursday. This is a great chance for a close encounter with one of the area's hardest-working and talented guitarists.
Vincent Hayes, Elk Brewing: Grand Rapids, 8 p.m. Thursday, free — Prepare your ears for the rock and blues sounds of West Michigan guitarist Vincent Hayes.
Loudon Wainwright III, Acorn Theater, 107 Generations Drive, Three Oaks, 8 p.m. Thursday, $44.50 — This particular leaf on the multi-talented Wainwright family tree is a Grammy-winning musician with 26 studio albums to his credit–plus the 1972 novelty song "Dead Skunk (In The Middle Of The Road.)" We don't expect even one stinky note at this show.
Hey Monea, Paul Pfau playing Seven Steps Up in Spring Lake, 8 p.m. Friday, $20-$30 – Ohio brothers Dan and Nate Monea, with buddy Adam Orin, have earned widespread acclaim for their infectious pop-rock. Nashville singer-songwriter Paul Pfau opens this show, the first of three straight nights of concerts at Seven Steps Up, with one-woman band Kawehi on Saturday and Pennsylvania trio The Stray Birds (see listing above) on Sunday. Get info at pindropconcerts.com.
Luke Warm and the Not So Hots and Diff & Dudley playing the Tip Top Deluxe Bar & Grill in Grand Rapids, 9 p.m. Friday, $10 — We think Warm and his compatriots are just fine and shouldn't be so hard on themselves. This band gives you a fun evening of country and bluegrass every time. They're joined by country duo Diff & Dudley, the alter egos of Jack Leaver and Mitch Wood.
La Famiglia playing Billy's Lounge in Grand Rapids, 9:30 p.m. Saturday, $10 – Local hip hop artist and musician Mike G and his La Famiglia ensemble are local legends for good reason: They ignite audiences with their genre-melding, party-starting approach. (BTW, Global Village plays Billy's Lounge on Friday.)
ON THE HORIZON
April 2
Hawks and Owls, Creston Brewery
Detain/Stone/Death Rate/NMTB, The Upper Room
The Ferdy Mayne/Book of Symbols/Shane Trip, Tip Top Deluxe
Thriftworks/Payam Imani/Edamame, The Stache inside The Intersection
Grand Valley State University Baum Series Recital: Boris Slutsky, Sherman Van Solkema Hall, Performing Arts Center, Allendale
GVSU Encore Concert, Pablo Mahave-Veglia, cello soloist, White Lake
Olivia Mainville & the Aquatic Troupe, Salt of the Earth, Fennville
Marsha Ambrosius & Eric Benet, Kalamazoo State Theatre, Kalamazoo
The Brass Rail, Arcadia Ales, Kalamazoo
Sara Daneshpour, The Gillmore, Wellspring Theater in Epic Center, Kalamazoo
Irish Music Jam, Boatyard Brewing, Kalamazoo
Western Michigan University Trombone Choir, Dalton Center Recital Hall, Kalamazoo
April 3
Allison Crutchfield & the Fizz/Vagabon/Empath, The Pyramid Scheme
Golf Clap/Attak/DJ Party Girl, The Stache inside The Intersection
Shea Lawrence Herdia Trio, Rockwell Republic
BassBin: D-Wrex/Neus/Young Wook, Billy's Lounge\
Jazz & Gin Mondays featuring Brad Fritcher's Moods, Long Road Distillers
Western Michigan University Opera: "The Marriage of Figaro," Dalton Center Recital Hall, Kalamazoo (April 3-4)
Cardboard Highway/Antiphons/Nick The Drummer, Louie's, Kalamazoo
April 4
Funk N Punch, New Holland Brewing The Knickerbocker
POPTueK/DJ Jay Vee, Billy's Lounge
Western Michigan University Opera: "The Marriage of Figaro," Dalton Center Recital Hall
April 5
Devin & The Dead Frets, SpeakEZ Lounge
Jake Stevens, Blue Water Grill
Jason Wheeler (of Fauxgrass), Cedar Springs Brewing, Cedar Springs
Grand Valley State University Arts at Noon: Percussion Group 1501, Cook-DeWitt Center, Allendale
Dan Giacobassi, Live @ the Library, Walker Library, North Muskegon
Jazz Mix Night, The Union Cabaret & Grille, Kalamazoo
Western Michigan University Bullock Performance Institute: University Percussion Ensemble, Dalton Center Recital Hall, Kalamazoo
April 6
Dan + Shay/Jackie Lee, 20 Monroe Live
Margo Price, The Acoustic Cafe Folk Series, St. Cecilia Music Center
Olivia Mainville & The Aquatic Troupe/Jack and The Bear/Delilah DeWylde, Founders Brewing Co.
Emma Loo and Sam, Concerts Under the Stars, Grand Rapids Public Museum
Chicano Batman/97.5/SadGirl, The Stache inside The Intersection
Joe Laureano, Blue Water Grill
John Shea, The Zeppelin Cocktail Lounge inside The Knickerbocker
Plain Jane Glory, Long Road Distillers
Adam Labeaux, Elk Brewing Grand Rapids
Cacareous/ChuggeR/Discycle/Lewi Pe, Mulligan's Pub
Southpaw/The Traditional, Unruly Brewing Co., Muskegon
Animal Years/Steel Giant, Bell's Eccentric Cafe, Kalamazoo
The Howl/Worship This!/The Short Life/Pack Sounds/Make War, Shakespeare's Lower Level, Kalamazoo
Shawn Mullins/Rick Brantley, Acorn Theater, Three Oaks
April 7
Killswitch Engage/Anthrax/The Devil Wears Prada, 20 Monroe Live
Coffin Problem/Glassfield/Fronts, The Pyramid Scheme
JOE/Dead Eye Zack, Mulligan's Pub
Joe Shields/Rachel Laven/Ben De La Cour, Tip Top Deluxe
Late Night Radio, The Stache inside The Intersection
Dirtyphonics/Phiso/Kompany/Lady Reign/AdSynth, The Intersection
Flamingo: Dance Party, Billy's Lounge
Calvin College, Nidaros Cathedral Girls Choir With Women's Chorale, Chapel Sanctuary
Trixy Tang, Grand Woods Lounge
Jump Start, River City Saloon
First Friday: The Isaac Norris Project, Linc Up Gallery, 341 Hall St. SE
The Moonrays, Rockford Brewing Co., Rockford
Big Boss Band, Shots On The River, Belmont
Marquita Benard, Blue Water Grill
David Lindley, Dogwood Center for Performing Arts, Fremont
Hope College, Brown Bag Concert Series, piano, cello, bassoon, Jack H. Miller Center, Holland
Dale Wicks & Eric Boyea, Tripelroot, Zeeland
Strum Dumb & Dumber, Millgrove Brewing, Allegan
Acid Dad/Hondouras, Shakespeare's Pub, Kalamazoo
Crossroads, The Union Cabaret & Grille, Kalamazoo
Christian Lopez/Don Gallardo, Bell's Eccentric Cafe, Kalamazoo
Beer For Breakfast Band, Kirby House, Grand Haven
Crystal Bowersox, Seven Steps Up, Spring Lake
Whoopee Kat Band, Jack's Waterfront Bistro + Bar, Spring Lake
Frizzle Fried/King Crabapple, Unruly Brewing Co., Muskegon
Hope College, Guest Recital, Brenda Portman, organ, Miller Center, Holland
Casey Stickley, Our Brewing, Holland
Dirk Quinn Band, New Holland Pub on 8th, Holland
JGJ, McDuff's, Wayland
OTC, Reds Sports Bar & Grill, Middleville
William Michael Morgan/Drew Hale & Melissa Lee, Streeter's Ground Zero, Traverse City
America, Silver Creek Event Center at Four Winds Casino, New Buffalo
April 8
Appetite For Destruction, 20 Monroe Live
Flint Water Benefit: Vestigial/Life Lost/The Broken Scene/Mandayla/Silent Morning, The Upper Room
Ben Daniels Band/Big Dudee Roo/Bigfoot Buffalo, Founders Brewing Co.
Vincent Hayes, Billy's Lounge
Controvonics/DJ Dean Martian/AOK/Bevlove/Heavy Color, The Pyramid Scheme
Desmond Jones, Tip Top Deluxe
Ultraviolet Hippopotamus/Broccoli Samurai, The Intersection
Calvin College, Soprani Compagni Present Mary & Martha, Covenant Fine Arts Recital Hall
Pouya/Fat Nick/Ghostmane/WYBMF/Flexatelli, The Stache inside The Intersection
Lucky Dutch/The Autumnatic/Jesse Ray & the Carolina Catfish, Mulligan's Pub
Bill Ellingboe, Blue Water Grill
Wonder Lush, River City Saloon
Jake & Jimmy, Shots On The River, Belmont
DC-90, Rogue River Tavern
NewTown, Zellie's Opry House, Howard City
Grand Valley State University Early Music Ensemble Concert, Sherman Van Solkema Hall, Performing Arts Center, Allendale
Delilah DeWylde, Millgrove Brewing, Allegan
Hope College, Faculty Recital, Andrew Le, piano, Miller Center, Holland
Hope College Brown Bag Concert Series, Holland Area Arts Council, Holland
Beer For Breakfast Band, Kirby House, Grand Haven
Jacquees/Nick LaVelle, Kalamazoo State Theatre, Kalamazoo
Sweet Diezel Jenkins, The Union Cabaret & Grille, Kalamazoo
The Mickeys, Arcadia Ales, Kalamazoo
Crime Funk Collective/Virginia Violet and The Rays, Bell's Eccentric Cafe, Kalamazoo
Western Michigan University Choral Showcase: University Chorale/Cantus Femina/Collegiate Singers, Dalton Center Recital Hall, Kalamazoo
Brown Complaint/Jackpine Snag/Ponybear/Swamp Lord, Shakespeare's Lower Level, Kalamazoo
Hero Jr., The Livery, Benton Harbor
OTC, Reds Sports Bar & Grill, Middleville
Kashmir: The Led Zepplin Show, Acorn Theater, Three Oaks
Count's 77, Firekeepers Casino, Battle Creek
Art Of Anarchy/Through Fire/SXX/Veilside, The Music Factory, Battle Creek
April 9
The Legal Immigrants/Conrad Shock and the Noise/The Honeytones: Feedback 2017 (Benefit for ACCESS), Founders Brewing Co.
Big Wild/Phantoms/IHF, The Pyramid Scheme
The Scants/Sleep Cheaters/Nightline/The Quirk, Tip Top Deluxe
Folias Duo, Creston Brewery
Steam Powered Bluegrass, KDL Sunday Afternoon Live, Wisner Center, Cascade Township Library
Grand Valley State University Arts Chorale & Cantate Chamber Ensemble, St. Mark's Episcopal Church, Grand Rapids
GVSU Low Brass Chamber Music Concert, Louis Armstrong Theatre, Performing Arts Center, Allendale
Molly Allman, soprano, Loutit Library, Grand Haven
Escaping Pavement, Salt of the Earth, Fennville
Los Lobos, Kalamazoo State Theatre, Kalamazoo
Western Michigan University Concert Band, Dalton Center Recital Hall, Kalamazoo
WMU New Sounds Festival, Roomful of Teeth, Dalton Center Recital Hall, Kalamazoo
Elephant Revival/Dead Horses, Bell's Eccentric Cafe, Kalamazoo
Chris Bota & Issac Berkowitz (of Desmond Jones), Arcadia Ales, Kalamazoo
Corky Siegel's Chamber Blues Record Release Show, Acorn Theater, Three Oaks
April 10
Shea Lawrence Herdia Trio, Rockwell Republic
String Circle, Kent District Library Cascade Township Branch
Charlie Hunter Trio, Tip Top Deluxe
BassBin: Nanno2Hype/Sonnrize, Billy's Lounge
Jazz & Gin Mondays featuring Brad Fritcher's Moods, Long Road Distillers
Hope College Jazz Combos Concert (the Vanguard Ensemble, the Concord Ensemble, the Prestige Ensemble and the Blue Note Ensemble), Jack H. Miller Center, Holland
John Sebastian (of The Lovin' Spoonful), Park Theatre, Holland
Out/Korean Jeans/The Bismarck/The Rutabega, Shakespeare's Lower Level, Kalamazoo
April 11
POPTueK One Year Anniversary Jimmy Eat World, Billy's Lounge
Funk N Punch, New Holland Brewing The Knickerbocker
Adelitas Way/Caleb Johnson/The Devil's Run/The Missing Letters/Carolina Burn, The Stache inside The Intersection
Grand Rapids Community College Student Composers Forum Concert, Calkins Science Center Auditorium
Hope College, Vocal Jazz Concert, Jack H. Miller Center, Holland
April 12
Brad Fritcher's MOODS, SpeakEZ Lounge
Kishi Bashi/Tall Tall Trees, Calvin College Covenant Fine Arts Center
Dennie Middleton, Blue Water Grill
Feed Me/Attak/Acemyth/Crowd Cntrl, The Intersection
Elroy Metzger, Cedar Springs Brewing, Cedar Springs
Grand Valley State University Concert Band, Performing Arts Center, Allendale
Hope College Jazz Arts Collective/Jazz Combos, Jack H. Miller Center for Musical Arts, Holland
GR Symphony, Dogwood Center for Performing Arts, Fremont
Jazz Mix Night, The Union Cabaret & Grille, Kalamazoo
Western Michigan University Piano Recital: Messiaen's "Vingt regards sur l'enfant-Jesus," Dalton Center Recital Hall, Kalamazoo
Copyright 2017, Spins on Music LLC