The week starts with one rock legend and ends with another (The Beach Boys), with plenty in between, including Peter Asher & Albert Lee, The Legal Immigrants, Mid-Life Crisis, Walk the Beat, The Concussions and more.
THE BIG LIST: Aug. 15-21
It's a week full of high-profile, sold-out shows. The summer fun just doesn't let up in West Michigan.
PAUL MCCARTNEY
When: 8 p.m. Monday
Tickets: Concert is sold out
Where: Van Andel Arena, Grand Rapids
Paul McCartney has never played Grand Rapids, either as a solo artist or as a member of The Beatles. So, his appearance this week at Van Andel Arena is arguably one of the biggest deals ever not only for the arena but for the West Michigan music scene. He brings his successful "One on One" tour to Grand Rapids the week after he yet again made the cover of Rolling Stone magazine.
Of course, McCartney and his top-drawer band have been playing some of the singer and multi-instrumentalist's most familiar hits with The Beatles and Wings, but they'e also churned out some obscure nuggets such as "In Spite of All the Danger" by The Quarrymen (predecessor to The Beatles)and "Being for the Benefit of Mr. Kite." The buzz about this show is understandably over the top. Come back to Local Spins on Tuesday for a full review and photo gallery.
DEEP GREENS & BLUES
NICHOLAS JAMES & THE BANDWAGON
When: 7 p.m. Tuesday
Admission: Free for Meijer Gardens members
$14.50 adults w/ discounts for children, seniors
Where: Frederik Meijer Gardens & Sculpture Park, Grand Rapids Township
This edition of Tuesday Evening Music Club has a distinct country/folk flavor. Nicholas James & The Bandwagon have been out promoting the band's rollicking new studio album which blends country, rock and folk in an appealing way. Grand Rapids alt-country/folk act Deep Greens & Blues is performing behind a new album as well, one that reflects the band's expanded four-piece sound.
Get more information online here.
PETER ASHER & ALBERT LEE
When: 8 p.m. Wednesday
Tickets: Concert is sold out
Where: Seven Steps Up, Spring Lake
Legendary guitarist Albert Lee has played the Seven Steps Up listening room before. This time around, he pairs up with another Grammy winner, Peter Asher, who was one-half of the duo Peter & Gordon, which organizers point out "helped define the sound of the British invasion." Lee, meanwhile, has toured with likes of Emmylou Harris, Eric Clapton and Joe Cocker, so his resume is golden.
The show is sold out, but there is a waiting list in case folks turn in tickets at the 11th hour. Call Gary at 231-557-7687 to get your name on the roster. Seven Steps Up follows this up with an appearance at 8 p.m. Friday by singer-songwriter Erick Baker. Get more details online at pindropconcerts.com.
LOCAL SPINS WEDNESDAYS:
RICKY OLMOS & THE ASTRONAUTS
JONNY CARROLL
When: 8 p.m. Wednesday
Admission: Free
Where: SpeakEZ Lounge, Grand Rapids
It's always a thrill when Local Spins Wednesdays debuts a new band. We've done it before and it always draws a lot of interest and approving crowds, who often pack the intimate confines of SpeakEZ Lounge for these special shows. This week, it's keyboard player and songwriter Ricky Olmos & The Astronauts, a project described as covering "a kaleidoscope of genres, instrumentation and emotion" with a proclivity for "indie-ambient rock while delving confidently into blues, folk and rock 'n' roll."
Also on the bill: talented singer-songwriter Jonny Carroll, who returns to SpeakEZ Lounge, this time with a fetching new album, "Leaving on the Light," to promote. As always, there are Michigan beer specials and free parking kitty-corner from SpeakEZ Lounge in the lot on Monroe Avenue NW. Next Up for Local Spins Wednesdays: Country's Kari Lynch Band and Shiny Shiny Black.
ROCK THE LOT:
KANE BROWN
MORGAN EVANS
When: 6:30 p.m. Thursday
Tickets: $16.93 (first 100), $20 advance, $25 day of show
Where: The Intersection parking lot, Grand Rapids
The Intersection fires up its outdoor "Rock the Lot" series with young, up-and-coming country star Kane Brown, a 22-year-old Georgia native who's garnered attention for the singles, "Used to Love You Sober," "Ain't No Stopping Us Now" and "Thunder in the Rain" (which was just released earlier this month).
Joining him on the bill for the show that heads outside (weather permitting) will be Australian singer-songwriter Morgan Evans, Southeast Michigan country band Annabelle Road and DJ Jay Vee. Get tickets for the all-ages show and more details online here, along with info about Friday's "Decades Collide" show featuring DJ Biz Markie.

TOMMY STINSON'S COWBOYS IN THE CAMPFIRE
HEATERS
When: 9 p.m. Thursday
Tickets: $12 advance, $15 day of show
Where: Bell's Brewery Eccentric Café, Kalamazoo
As bass guitarist for legendary alt-rock band The Replacements, Tommy Stinson was part of the rise and raucousness of one of the most influential and important acts of the 1980s. He's also played with Bash & Pop, Perfect and Guns 'N Roses. As a solo act, he's released a couple of studio albums, including 2011's "One Man Mutiny." He brings his Southern Dandies Tour to Kalamazoo "while waiting for my next record to come out in the new year."
Grand Rapids' Heaters, meanwhile, just released a new psychedelically groovy album, "Baptistina," while touring North America this summer. Get tickets and more details online at bellsbeer.com, where you can also get info about Saturday's show featuring bluegrass powerhouse The Steel Wheels.
THE LEGAL IMMIGRANTS CD-RELEASE SHOW WITH MELOPHOBIX
HOLLY BRANDY
When: 7 p.m. Friday
Tickets: $10
Where: The Pyramid Scheme, Grand Rapids
Talk about prolific. Just a year after releasing its sophomore album, "Drugs to Roses," Grand Rapids rock band The Legal Immigrants is ready to unleash "Panacea" on its fans. And the album recorded at Goon Lagoon Studios in Grand Rapids is rife with everything from raucous rock to country-hued gems.
They're joined in this show by another Grand Rapids band with a brand new album – Melophobix. This outfit fuses reggae, rock and funk in a unique way. Also on the bill: Holly Brandy. Get tickets and more details online here.
GLOW IN THE PARK: BASS WARS
YOUNG BIZZ, DEAN MARTIAN
DREAMCRUSHER, RAWR J, INFLUENTIAL
When: 9 p.m. Friday
Tickets: $10 advance, $15 day of show
Where: Park Theatre, Holland
This is billed as West Mitten Media's "most anticipated summer production," featuring DJs and EDM producers from across the region, including Young Bizz, a West Michigan native now residing in Orlando, Fla. Also on the bill: Dean Martian, Dreamcrusher, Influential and RawrJ. As organizers put it, Bass Wars "will bring out all the heavy hitters for a night of hard-pumping bass music."
Get more information online at parktheatreholland.com.
HOXEYVILLE:
GREENSKY BLUEGRASS
RAILROAD EARTH, JOSHUA DAVIS QUARTET
ELEPHANT REVIVAL, MANDOLIN ORANGE
When: Friday-Sunday
Tickets: $150 weekend adult; $45 Friday; $40 Sunday
(Saturday day passes are sold out)
Where: Wellston, Mich. (Manistee National Forest)
For those who've never experience the singular joys of Hoxeyville, this may be a banner year to finally test it out. This three-day event set in the Manistee National Forest boast a big-festival production feeling with a rooty, down-home vibe that's unlike any other Michigan festival of the summer. Add to that a stellar lineup that includes two sets from prog-bluegrass stars Greensky Bluegrass on Saturday night and appearances by Railroad Earth, Elephant Revival, Joshua Davis Quartet, Mandolin Orange, Luke Winslow King and much more, and you've got a musical party for the ages.
Of course, the lion's share of performers are Michigan favorites, including Billy Strings, Airborne or Aquatic, Sweet Water Ramblers, The Crane Wives, Lindsay Lou & The Flatbellys, The Go Rounds, The Accidentals, Seth Bernard and tons more. Get the full lineup and details online at hoxeyville.com, and read more about it later this week at Local Spins.
WALK THE BEAT
When: 1-5 p.m. Saturday
Admission: Free (with $10 raffle tickets available)
Where: Three dozen locations in Grand Haven
The third year of this unusual event known as Walk the Beat boasts 72 bands/solo artists playing 36 venues around Grand Haven. Not only are participating acts vying for thousands in cash and prizes, but attendees and voters strolling from venue to venue can buy raffle tickets for $20,000 in prizes. Winners of the best song and best band contests will be announced at an after-party starting at 5:30 p.m. at Third Coast Recording Co. in Grand Haven.
Although most bands and solo artists are from the lakeshore or Grand Rapids, some entries are coming from as far away as Wisconsin and the Upper Peninsula. The acts range from familiar names such as Greg Nagy, Kevin Kozel and past winner Watching for Foxes, to a slew of up-and-coming musicians. Get details, venue locations and a roster of performers online at walkthebeat.org. More about Walk the Beat later this week at Local Spins, with organizer Dave Palmer and performer Loren Johnson appearing on Local Spins Live on News Talk 1340 AM (WJRW) at 11:06 a.m. Wednesday.
THE MELVINS
When: 8 p.m. Saturday
Tickets: Sold out
Where: The Pyramid Scheme, Grand Rapids
The Melvins bring their thunderous 2016 tour to Grand Rapids, ready to once again light up The Pyramid Scheme with the sludge metal/stoner rock that the Washington band has been cranking out since way back in the early 1980s. Guitarist Buzz "King Buzzo" Osborne and drummer Dale Crover continue to lead the charge as the band tours behind a brand new album, "Basses Loaded."
Also on the bill will be Helms Alee. Get more information online at pyramidschemebar.com.
GRANDJAZZFEST
When: Saturday and Sunday
Admission: Free
Where: Rosa Parks Circle, downtown Grand Rapids
For the fifth year, this free event covering two days boasts sets by internationally renowned smooth jazz artists plus a host of terrific West Michigan players. GRandJazzFest is a true community celebration of jazz.
Jazz trumpet and flugelhorn player Cindy Bradley headlines Saturday, with Tim Bowman, Steve Hilger Jazz Quintet, Organissimo, Tumbao Bravo and Grand Rapids Jazz Orchestra with Edye Evans Hyde also on tap. On Sunday, it's British-born soul-jazz guitarist Chris Standring, plus Walter White, Bierenga-Sullivan Quintet, Lakeshore Big Band and Urban Jazz Coalition.
Check out the full schedule online at grandjazzfest.org and tune in to Local Spins on WYCE at 11 a.m Friday (88.1 FM) when Hilger will be my special in-studio guest to play some tunes and chat about this downtown event.
AUDIOTREE MUSIC FESTIVAL
When: 2-11 p.m. Saturday
Tickets: $32 advance, $45 at the gate, $85 VIP
Where: Arcadia Creek Festival Place, Kalamazoo
The Audiotree Music Festival returns to Kalamazoo with an impressive lineup of national as well as regional acts, led by headliner and EDM heroes Big Gigantic, which releases its new album, "Brighter Future," on Aug. 26. The Colorado trio churns out livetronica, hip hop and jazz with live saxophone and drums, enhanced by an impressive, laser-bedecked light show.
Others on the bill for this year's festival include Ra Ra Riot, Robert DeLong, Judah & The Lion, Joe Hertler & The Rainbow Seekers, Rayland Baxter, Ripe and Cereus Bright. Get information and tickets online at audiotreemusicfestival.com.
THE CONCUSSIONS
When: 4 p.m. Sunday
Admission: Free
Where: Red Dock, 219 Union St., Douglas
Parties don't get any more fun than parties thrown by Grand Rapids surf rock icons The Concussions. And this party is even more groovy because it signals the release of the band's fifth record, "Newaygo Sound Machine."
Not only that, but this rollicking show at this unique venue — The Red Dock – also boasts performances by The Vivacious Miss Audacious and Sliquor Johnson of the famous Hearsemen, not to mention other special guests. Get details online here.
COMMUNITY CONCERTS
Tuesday
Grand Haven Tuesdays at the Park (Central Park) – Max & Ruth Bloomquist
Wednesday
Garage Bar Block Party (Garage Bar & Grill) – Mid-Life Crisis ($3)
Thursday
Lowell Showboat Sizzlin' Summer Concerts (Riverwalk Plaza) – Roosevelt Diggs
Kentwood Summer Entertainment Series (Kentwood City Hall) – Bigfoot Buffalo
Celadon Summer Concert Series (Celadon Community Amphitheater) – Olivia Mainville & The Aquatic Troupe, Ralston Bowles
Friday
Holland Summer Concert Series (Kollen Park) – Grupo Super Nova
Sunday
Kalamazoo Concerts in the Park (Bronson Park) – Seventh Son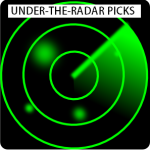 UNDER-THE-RADAR PICKS
Local Spins' weekly selections of bubbling-below-the-surface, must-see shows you might
have overlooked
ABBA The Concert at Frederik Meijer Gardens & Sculpture Park in Grand Rapids Township, 7 p.m. Wednesday, concert is sold out – As far as we can tell, this is the first tribute act to headline a show in the Meijer Gardens summer series and it sold out quickly. Goes to show you that ABBA's sugary, catchy pop music still has an audience. Billed as "the top ABBA tribute group in the world," expect to hear all of the hits and expect lots flashy jumpsuits.
Mid-Life Crisis playing the final Garage Bar Block Party of the summer at 819 Ottawa Ave. NW in Grand Rapids, 7 p.m. Wednesday, $3 – It's only appropriate that one of Grand Rapids' most popular classic rock outfits, Mid-Life Crisis, would close out this summer's Garage Bar Block Party series, playing the outdoor stage on Ottawa Avenue NW for revelers, bikers and summer lovers. Gates open at 6 p.m. and the band promises they'll be debuting some new originals for this show.
Bella's Bartok playing Tip Top Deluxe Bar & Grill in Grand Rapids, 8 p.m. Wednesday, $10 – This could be an intriguing show in the cozy confines of the Tip Top. Bella's Bartok is described as sounding as if
"Salvador Dali and Toulouse Lautrec were fronting the Moulin Rouge's house band." The Bohemian folk-punk band from Massachusetts is joined by SS Web for this show. Details, tickets online here.
Best Coast and Pity Sex playing The Pyramid Scheme in Grand Rapids, 7 p.m. Thursday, sold out – The sellout means this really isn't an under-the-radar show, admittedly. L.A. rock duo Best Coast makes a Grand Rapids tour stop, with Pity Sex opening the show. Bethany Cosentino and Bobb Bruno, aka Best Coast, continue to tour behind their 2015 release, "California Nights."
The Westside Rebellion with numerous bands playing Tip Top Deluxe Bar & Grill in Grand Rapids, 8 p.m. Thursday, $5 – This crazy lineup of eight rollicking Grand Rapids rock bands playing on a single night means shorter sets and fiery performances. Performing will be The Westside Rebellion, Dead Eye Zack, Thomas Gun, American Zombie Inquisition, Nate Maynard, Dharmaducious, JOE and Shoebox. Details here.
Mike Adams at His Honest Weight at 9:30 p.m. Thursday (free) and Suport at 9:30 p.m. Saturday ($5), playing Founders Brewing in Grand Rapids – Indiana's Mike Adams plays what's described as "loungey indie-folk-rock), with fellow Bloomington-ite Erin Tobey opening things on Thursday with a set of psych-pop. Founders follows this on Saturday with the hip hop of Grand Rapids' Suport, Joose the Conqueror, Ozay Moore and Chubbs. Details online here.
Deadwood Stone, Rattle Candy, The Autumnatic and Ramshackle Regime playing The Stache inside The Intersection in Grand Rapids, 7 p.m. Saturday, $7 advance, $10 day of show – Mega '80s may be occupying the main showroom again the same night, but the front lounge will be rocking courtesy of heavy rocking Grand Rapids band Deadwood Stone, with Rattle Candy, The Autumnatic and Ramshackle Regime also on the bill. More info at sectionlive.com.
Girls Rock! GR 2016 Summer Showcase at Wealthy Theatre in Grand Rapids, 4 p.m. Sunday, free but donations are accepted – Once again Girls Rock! GR has mentored a "group of amazing girl bands" who will impress audiences with their performances, honed during a week-long camp at Cook Arts Center. These young musicians develop stage presence, confidence and musical skills that they'll display on stage Sunday — and nurture the rest of their lives. Details online here.
The Beach Boys playing Frederik Meijer Gardens & Sculpture Park in Grand Rapids Township, 7 p.m. Sunday, concert is sold out – They're back yet again. The Beach Boys have played Meijer Gardens before and they've once again sold out the amphitheater to diehard baby boomers who embrace the rock/pop of "Good Vibrations," "I Get Around" and "Fun, Fun, Fun." It's become a summertime tradition, even if this isn't really the full original band of surf-loving singers.
UPCOMING MICHIGAN WEEKEND FESTIVALS
Audiotree Music Festival, Aug. 20, Kalamazoo: http://www.audiotreemusicfestival.com/
Hoxeyville, Aug. 19-21, Wellston: http://www.hoxeyville.com/
Moosefest, Aug. 20, Heritage Landing in Muskegon: http://107mus.iheart.com/articles/info-489304/moose-fest-2016-lineup-14829492/
Up North Music + Arts Festival, Aug. 19-21, Copemish: http://www.upnorthfest.com/#!lineup/cee5
Walk the Beat, Aug. 20, Grand Haven: http://walkthebeat.org/
ON THE HORIZON
August 22
Junior Brown/Luke Warm, Tip Top Deluxe Bar & Grill
Melanie Marod Jazz Trio, Seven Steps Up
Neiv/Vida Eterna, Louie's Back Room
August 23
Open Mic Night, Founders Brewing
August 24
The Real Deal, The B.O.B.
Open Mic Night, Louie's Back Room
August 25
Convotronics/Alexander Lynch, Founders Brewing
Periphery/SikTh, The Intersection
Eric Engblade, Rockford Brewing
DJ Curtis Avison, Back Forty Saloon
Vandalay/Midwest Skies, Mulligan's Pub
Small Town Harlot/Cheerleader, Tip Top Deluxe Bar & Grill
JGJ, The B.O.B.
Live Band Karaoke, Bell's Brewery
Andy Frisinger & Chris Wiser, Grand Armory Brewing
Big Dudee Roo/Lachlan Macquarrie, Louie's Back Room
August 26
The North 41, Rockford Brewing
DJ Feutz, Back Forty Saloon
GR Soul Club, Billy's Lounge
Five by Five/The Sailor Kicks, Mulligan's Pub
Sarah Borges and The Broken Singles, Tip Top Deluxe Bar & Grill
Refurbished, The B.O.B.
Dave McGraw & Mandy Fer, Seven Steps Up
Weird Al Yankovic, DeVos Performance Hall
House of Boogie, Bell's Brewery
Cold Mountain Child, New Holland Brewery
The Last Call Band, New Holland Brewery
DJ Psycho/Dante Lasalle, The Pyramid Scheme
Elroy Meltzer, Grand Armory Brewing
Weinerfest/White Mystery
August 27
Big Dudee Roo/The Go Rounds, Founders Brewing
12th Planet/Attak, The Intersection
Two Timin' Band, Back Forty Saloon
Soul Syndicate, Billy's Lounge
K Phillips and The Cole Porter Band, Tip Top Deluxe Bar & Grill
Avon Bomb, The B.O.B.
All American Funk Parade, Bell's Brewery
The Saltbound, New Holland Brewery
Joe Marcinek Band/Flexadecibel, Park Theatre
Marlene Lewis, Grand Armory Brewing
August 28
John Shea Trio, New Holland Brewery
August 29
Intramural Music Jam hosted by Saxsquatch, Louie's Back Room
August 30
Muddy Roots/Those Poor Bastards, Tip Top Deluxe Bar & Grill
3 Doors Down, DeVos Performance Hall
August 31
Rusko/DJ D-Wrex, The Intersection
Robin Connell Trio, The B.O.B.
Blink-182/A Day to Remember, Van Andel Arena
Open Mic Night, Louie's Back Room
Copyright 2016, Spins on Music LLC