A crazy-good week leading up to St. Paddy's Day mixes national tours with local gems: JD McPherson, Conklin Ceili Band, The Avanti Guitar Trio and more. And see how you can win tickets to Irish on Ionia.
THE BIG LIST: March 13-19
Everyone's Irish this week. With St. Patrick's Day falling on a Friday, folks are celebrating all week long. So this week, The Big List is identifying special St. Patrick's shows with a shamrock to help keep your Celtic celebration rolling.
Have concert listings you think deserve to be spotlighted on The Big List? Email date, time, ticket prices, location and details to liz@localspins.com.
GLEN PHILLIPS
AMBER RUBARTH
When: 7 p.m. Tuesday
Tickets: $35-$45
Where: Seven Steps Up, Spring Lake
As frontman for Toad the Wet Sprocket, an alt-rock band he started in California in 1986 at age 15, Glen Phillips has always exuded a distinctive approach to songwriting and singing. As a solo artist, he's released more than a half-dozen albums, including his most recent project, 2016's "Swallowed by the New."
Phillips returns to Seven Steps Up where he performed a thoroughly engaging and entertaining concert in 2015. Opening Tuesday's show will be California singer-songwriter Amber Rubarth, who's toured throughout Europe, the United States and Japan. Get tickets online at pindropconcerts.com, where you can also get information about Wednesday's concert featuring the return of singer-songwriter Howie Day, with Katie Rose opening the show, $35-$45.
LOS LONELY BOYS
When: 7:30 p.m. Tuesday
Tickets: $35-$50
Where: St. Cecilia Music Center, Grand Rapids
Los Lonely Boys are fond of calling their music "Texican blues," an infectious blend of Mexican roots music, Texas twang and muscular blues. This Chicano rock power trio has electrified Grand Rapids audiences at Frederik Meijer Gardens & Sculpture Park on several occasions, but on this visit to Grand Rapids, they'll be going acoustic for the Acoustic Café Folk Series in Royce Auditorium at St. Cecilia Music Center.
Expect these brothers – Henry, Jojo and Ringo Garza – to unfurl compelling renditions of the Grammy-winning single "Heaven" and more tunes from their five-album catalog in this intimate, refined setting.
Get tickets for the show online here.
WILCO, JOAN SHELLEY
When: 7:30 p.m. Tuesday
Tickets: Sold Out
Where: Kalamazoo State Theatre, Kalamazoo
Jeff Tweedy and Wilco have been especially prolific the past few years, with the Chicago-based, boundary-pushing alt-rock/alt-country/indie-rock band releasing two acclaimed albums, 2015's "Star Wars" and 2016's "Schmilco," and Tweedy releasing "Sukierae," with his son, Spencer. Rolling Stone called the band's most recent album the "most pastoral" in years, with Tweedy delivering his "most straightforward" lyrics. Pitchfork said the "largely acoustic affair" with "sweet melodies" and "wistful and quaint" songs.
The band's March tour kicks off in Kalamazoo (the only Michigan tour stop) with sold-out shows later this month in Toronto and New York. And the last time they played State Theatre, the band's performance was beyond impeccable. Get more information online at kazoostate.com.

LOCAL SPINS WEDNESDAY:
CONKLIN CEILI BAND
When: 8 p.m. Wednesday
Admission: Free
Where: SpeakEZ Lounge, Grand Rapids
Local Spins is absolutely thrilled to celebrate St. Patrick's Day a tad early with this engaging, upbeat crew of musicians. Frontman Mick Lane is a masterful storyteller and a true musical historian when it comes to Irish and American folk music. He's joined by bassist Jon Koeze, fiddler Natalie Beversluis, banjoist Mike Scott and mandolinist/multi-instrumentalist Tom Verlin for the band's debut performance at SpeakEZ Lounge as part of the Local Spins Wednesdays series.
Conklin Ceili Band, not surprisingly, has a busy week ahead what with St. Patrick's Day looming, playing a couple of parades and Quinn & Tuite's and more.
Believe me, there's no better way to get your Irish eyes smiling and your toes tapping. As always, there are Michigan beer specials on tap for Local Spins Wednesdays, with free parking kitty-corner from SpeakEZ in the lot off Monroe Avenue NW. Local Spins Wednesdays are presented with support from SpeakEZ Lounge, Glave Business Solutions, Division 16 AV and Local Spins.
JD MCPHERSON
JESSE RAY & THE CAROLINA CATFISH
When: 7 p.m. Wednesday
Tickets: $17 advance, $20 day of show
Where: The Pyramid Scheme, 68 Commerce Ave. SW, Grand Rapids
JD McPherson is a prodigious rockabilly/rock 'n' roll/roots artist who's released two albums, including 2015's "Let the Good Times Roll" which features the robust single, "Head Over Heels." Heck, a few years ago, he played Van Andel Arena, opening for Michigan legend Bob Seger & The Silver Bullet Band. The Oklahoma native brings his band to Grand Rapids as part of a U.S. tour that also stops in Ann Arbor, Columbus, Indiana and Illinois.
Opening will be local rockabilly/blues faves Jesse Ray & The Carolina Catfish, who are promoting a new album, "Angry." Get tickets and details online here.
MISHIGAMI
When: 7:30 p.m. Thursday
Tickets: $12 advance, $15 day of show
Where: Chaffee Planetarium inside the Grand Rapids Public Museum, Grand Rapids
The third concert in this unique "Concerts Under the Stars" series at the Chaffee Planetarium features the jazz-inspired electronic music of Mishigami, aka Grand Rapids native Miles Coleman. The classically trained pianist layers keyboards and synthesizers over percussion to create songs that "continuously unfold." He's released an album on the Young Heavy Souls label. Enhancing the musical presentation will be visuals by Nate Eizenga, who combines "both musical synchronization and artistic spontaneity."
Doors open at 6:30 p.m., and refreshments, beer and other beverages are available for purchase. (The series continues April 9 with Emma Loo and Sam. Advance tickets for museum members are $10.) Get details and tickets online here.
AVANTI GUITAR TRIO
When: 7:30 p.m. Thursday
Tickets: $15 ($10 students, seniors)
Where: First Park Congregational Church, 10 E. Park Place NE, Grand Rapids
The Chicago-based Avanti Guitar Trio is a world-class chamber ensemble featuring guitarists Jason Deroche, Julie Goldberg and Wesley Hixson, who have earned critical acclaim for engaging concerts and varied programming. The Wright Times dubbed the trio a "trifection of guitar virtuosi" with the Quigley Center Concert Series raving that the group "presented a beautiful, very expressive nuanced performance."
The Grand Rapids Community College International Guitar Series brings the trio to Grand Rapids for this Thursday night show. Get tickets and details online here.
KELLER WILLIAMS
When: 8:30 p.m. Friday
Tickets: $18 advance, $20 day of show
Where: The Intersection, Grand Rapids
Even – or maybe especially – as a solo act, there's nothing that quite approaches the one-man band spectacle that is Keller Williams. Williams, aka K-Dub, is so impressive, that Michigan's The Accidentals wrote a song, "KW," about him that's being released as the first single from the band's upcoming debut album on the Sony Masterworks label. As for Williams, well, this Virginia native who mashes together alt-rock, reggae, jazz, funk, folk, bluegrass and electronica has released two dozen albums since 1994 (including this year's "Raw") and tours incessantly, with this particular leg also hitting Ann Arbor and Indianapolis.
Get tickets and details online at sectionlive.com. This is an all-ages show, with doors opening at 8 p.m.
THE BIG LIST: SPOTLIGHTED EVENT
IRISH ON IONIA 2017
THE WAXIES, STONE CLOVER
BLARNEY CASTLE, CROSSBOW
When: 10 a.m.-10 p.m. Saturday
Tickets: $20 advance, $25 day of show
($60 VIP)
Where: Ionia Avenue south of Fulton Street
(Near HopCat)
Once again, BarFly Events will host Irish on Ionia, a day of Irish hoopla and "craic" in downtown Grand Rapids, complete with bagpipes, green beer and, yes, Liam the Giant Leprechaun. This outdoor St. Patrick's Day bash with music on two stages always draws a mammoth crowd, with some folks lining up early and plenty of them tarrying late.
This year's lineup for what's billed as Michigan's largest St. Patrick's Day street party – with as many as 20,000 revelers expected – boasts a mix of Irish musicians and dancers balanced with EDM-driven sets by DJs. The expanded, seventh annual street party stretches from Oakes to Fulton streets and Weston to Commerce avenues.
Officially, things open up at 7 a.m. for early risers, with the Bushmills Main Stage firing up music at 10:15 a.m. and the Irish Jig Second Stage at 12:15 p.m. See the full schedule at right. Irish-hued bands on the bill include Kalamazoo's Blarney Castle, Grand Rapids' The Waxies, Detroit's Stone Clover and Allendale's Crossbow (which also plays SpeakEZ Lounge later that night at 8 p.m.), with the Ardan Academy of Irish Dance and the Motor City Dancers also performing. Featured DJs include Sean Boney, Keller Shaw, Mark Witz, Adrian Butler, Richard Oxygenn, Jay Vee and DJ Mike.
Advance tickets are available online here or at HopCat, Grand Rapids Brewing Co. or Stella's Lounge. The $60 VIP (Very Irish Person) tickets get you "fast-pass" entry, a T-shirt, a beer mug and drinking gloves with $1 from every ticket donated to the Boys & Girls Club of Grand Rapids, benefiting Camp O'Malley.
Check out Local Spins coverage and photos from the wild and woolly 2016 Irish on Ionia event.
---
DAWES
When: 8 p.m. Saturday
Tickets: $33.50
Where: Kalamazoo State Theatre, Kalamazoo
This is billed as "an evening with Dawes," which means fans can expect a full night of Dawes-only, folk-spiced indie-rock from the California band. The group continues to tour behind its fifth album, 2016's "We're All Gonna Die," which features the single, "When the Tequila Runs Out," and NPR raved that band members "have crafted their most ambitious record to date."
The band performed earlier this month on "The Late Show with Stephen Colbert," and plays Kalamazoo in between tour dates in Toronto and Indianapolis. Get details online here.
ELECTRIC TUNA
When: 8 p.m. Saturday
Admission: Free
Where: One Trick Pony, Grand Rapids
So while Grand Rapids' popular Lazy Blue Tunas may, for all intents and purposes, be retired (with the exception of a holiday show or two), Electric Tuna – featuring three members of Lazy Blue Tunas plus Chris Bardolph and Rick Devon – have taken up where those troubadours left off. Band member Dave Marsh describes the Electric Tuna as "a five-man band armed with electric guitars, keyboard and drums" and playing "an unpredictable blend of old new." That includes selections from Tears for Fears, Black Keys, Steely Dan, Allman Brothers and more, with all five band members contributing to vocals.
This is billed as "the official debut of the chaotic quintet" and "not for the faint of heart." Call 235-7669 for reservations, and get more info online at onetrick.biz.
FRONT COUNTRY
When: 9:30 p.m. Saturday
Admission: Free
Where: Founders Brewing Co., Grand Rapids
The San Francisco-based Front Country is billed as a "harmony-rich, rock-leaning progressive bluegrass" band that's become "a touring powerhouse of song and sound." The band, featuring lead singer and songwriter Melody Walker, is releasing a new album, "Other Love Songs," on April 7 and brings its U.S. tour to Grand Rapids (following stops Thursday in Ferndale and Friday at The Livery in Benton Harbor).
Get details about the show online at foundersbrewing.com, where you can also get details about Thursday's free show featuring Fort Wayne jam band Earphorik and Albany's Mister F, and Sunday's special 9 p.m. concert starring Nashville's All Them Witches and North Carolina's Irata.
RALSTON AND CINDY BOWLES BENEFIT
When: 3 p.m. Sunday
Admission: $10 suggested donation
Where: The Intersection, Grand Rapids
Few West Michigan artists have done more to assist other musicians in their time of need than respected American/folk singer-songwriter Ralston Bowles. Now it's time to return the favor. A stellar lineup of regional acts have pitched in to assist Bowles and his wife, Cindy, who has been diagnosed with Stage 4 breast cancer. Money raised by the event will help the couple pay their medical expenses and everyday bills.
Performing, in order, on Sunday will be singer-songwriter Josh Rose, progressive bluegrass band Fauxgrass, singer-songwriter Joe Shields, indie-folk duo Channing & Quinn, singer-songwriter Drew Nelson, folk-rock's Troll for Trout with special guest blues guitarist Larry McCray, folk singer Mick Lane, indie-folk's Eric Engblade Trio, soul/blues/rock/folk singer Hannah Rose Graves and, finally, vintage R&B band The Soul Syndicate.
Local Spins is proud to emcee this show, which will also feature silent auctions and other opportunities to donate to the cause. Other donations can be made online at www.gofundme.com/RalstonBowles.
MIRANDA LAMBERT
OLD DOMINION
When: 7 p.m. Sunday
Tickets: $39.75, $59.75
Where: Van Andel Arena, Grand Rapids
Country star Miranda Lambert brings her "Highway Vagabond" tour to Grand Rapids, touring in support of her most recent album, "The Weight of These Wings," which debuted at No. 1 on the Billboard country albums chart. The multi-award-winning singer has released more than 20 singles over the past 12 years, including her most recent Top 40 country hits, "Vice" and "We Should Be Friends."
Also performing during the Grand Rapids tour stop will be popular Nashville country-rock band Old Dominion and "post-country chanteuse" Aubrie Sellers. Get tickets and details online here.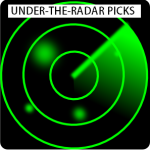 UNDER-THE-RADAR PICKS
Josh Rose playing Railtown Brewing Co. in Dutton, 8 p.m. Tuesday, free – Grand Rapids-area singer-songwriter Josh Rose is a teacher who just happens to write some of the most thought-provoking material of any West Michigan artist. He appears at Railtown Brewing as part of the Railtown Songwriter Series.
Tom Hagen Trio featuring Rick Reuther playing Noto's Old World Italian Dining at 6600 28th St. SE in Grand Rapids, 6:30 p.m. Wednesday, free — Tom Hagen (the West Michigan Jazz Society's musician of the year for 2007) and company have become familiar fixtures at Noto's every Wednesday night, something the band calls its "weekly living room."
The Legal Immigrants playing The Pyramid Scheme in Grand Rapids, 7:30 p.m. Thursday, $10 – This is billed as a "Laughfest Presents Rockin' Homegrown Jam." Well, The Legal Immigrants are homegrown and they certainly rock, so this should be a fun evening. This is a 21-and-older show.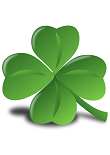 Conklin Ceili Band, Colin Tobin and Brendan Loughrey playing Quinn & Tuite's Irish Pub on Plainfield Avenue NE in Grand Rapids, 4-midnight Friday – Quinn & Tuite's actually opens at 7 a.m. on St. Patrick's Day with an evening of ultra-Irish music keeping revelers happy.
St. Patrick's Day Celebrations at The B.O.B. in downtown Grand Rapids, 4 p.m.-1:30 a.m. Friday, 9 p.m.-2 a.m. Saturday, $5 — The B.O.B. loves St. Patrick's Day so much it's hosting two nights of parties, with Rick Burkholder, Scott Herriman and Sushi Roll on Friday, and Streams of Whiskey, Hip Pocket and DJ Mark Witz on Saturday.
Green Things Only Parties at 20 Monroe Live in downtown Grand Rapids, 6:30 p.m. Friday & 6:30 p.m. Saturday, $5 — The B.O.B.'s younger brother venue, 20 Monroe Live, celebrates its first St. Patrick's Day weekend with dance parties for ages 21 and up both nights. Friday features the Lucas Paul Band, Steel City Rovers, Grand Rapids Pipe Band and DJ Jay Vee; on Saturday, you'll hear the Lucas Paul Band and DJ Dominate. You can skip the admission fee by bringing a food item for the non-profit Kids' Food Basket; check here for a list of needed items and more information.
The Willeys playing One Trick Pony in Grand Rapids, 6-11 p.m. Friday, free — This is a special Friday night St. Patrick's Day party at One Trick Pony, with the folk- and Celtic-hued The Willeys from Grand Rapids revving things up in this annual soiree.
Blarney Castle playing Cellar Brewing Co. in Sparta, 8 p.m. Friday, free — This young, six-piece, Kalamazoo-based Celtic ensemble recently won the play-in contest for the 2017 Kalamazoo Fretboard Festival, impressing judges with their lively approach and lilting music. They follow up Friday's St. Patrick's Day party at Cellar Brewing with an appearance at Saturday's Irish on Ionia.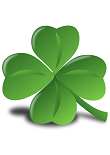 Cathie Ryan and the Scoil Rince Ni Bhraonain Dancers performing with the Grand Rapids Symphony in DeVos Performance Hall at 8 p.m. Friday and Saturday, and 3 p.m. Sunday, $18-$100 – With Cathie Ryan, former singer with Cherish the Ladies, leading the way, the Grand Rapids Symphony directed by John Varineau will perform "favorites from the Emerald Isle," including "May the Road Rise to Meet You" and "Follow the Heron." Get tickets and details online here.
Peat in the Creel playing The Knickerbocker (New Holland Brewing) at 417 Bridge St. NW in Grand Rapids, 4-7 p.m. Saturday, free — New Holland's newly opened The Knickerbocker keeps the St. Patrick's Day celebration going with this late afternoon performance by this talented traditional Irish group.
DJ Jazzy Jeff playing The Intersection in Grand Rapids, 9 p.m. Saturday, $15 advance, $20 day of show – DJ Jazzy Jeff, aka "The Magnificent DJ Jazzy Jeff," is a Philly hip hop and R&B artist who first made a splash with Will Smith as DJ Jazz Jeff & The Fresh Prince. These days, the award-winning producer has linked up with "Philadelphia newcomer" Dayne Jordan. Also on the bill for this Grand Rapids show are some local heroes: DJ Omega Supreme, DJ Dean Martian and Dreas. This is a 16-and-older show, with doors opening at 8 p.m.
Electric Six playing Bell's Brewery Eccentric Cafe in Kalamazoo, 9 p.m. Saturday, $16 advance, $18 day of show – This six-piece Detroit band plays a crazy blend of alt-rock, hard-rock, funk, comedy rock, dance-punk and more, bringing the tour behind its latest album, "Fresh Blood for Tired Vampyres" to Kalamazoo. Also on the bill: Residual Kid and Katy Needs a Life. Get tickets online at bellsbeer.com.
ON THE HORIZON
March 19
Grand Rapids Symphony: St. Patrick's Day Celebration with vocalist Cathie Ryan, DeVos Performance Hall
Almava Trio, Grand Rapids Art Museum
All Them Witches/Irata, Founders Brewing Co.
Miranda Lambert, Van Andel Arena
Bit Brigade, The Stache inside The Intersection
Benefit for Ralston & Cindy Bowles, The Intersection
Il Duo Lirico, CD release performance, Opera Grand Rapids, Betty Van Andel Opera Center
Revival of the 80s, Billy's Lounge
Wimpy Rutherford & The Crypt/Paper Thin, Tip Top Deluxe Bar & Grill
Randissimo's Sunday Jazz Jam, SpeakEZ Lounge
Holland Symphony, Family Concert, DeWitt Auditorium, Zeeland East High School
Lunasa, Dogwood Center for Performing Arts, Fremont
Adam Labeaux, Arcadia Ales, Kalamazoo
Jazz Brunch/Professional Blues Jam, Old Dog Tavern, Kalamazoo
Susan Harrison, Lynnie K & "Blue Justice"/Little Mo & "Blue Veins"/Dana Scott & "Big Trouble," Kalamazoo Valley Blues Association, Shakespeare's Lower Level, Kalamazoo
Turkuaz, Bell's Eccentric Cafe, Kalamazoo
March 20
Nick Ayoub and The Family Featuring Mike Utley, West Michigan Jazz Society Monday Night Gumbo, The Guest House
Shea Lawrence Herdia Trio, Rockwell Republic
I Prevail, The Intersection
BassBin: Vinyl Fetish/DJ Dandois, Billy's Lounge
Tom Duffield, Old Dog Tavern, Kalamazoo
March 21
WRLD/SMLE/Sandose/Jevi, The Stache inside The Intersection
Kept On Hold/Kyle Colby/Allie & I, The Upper Room
Matt Gabriel, Railtown Brewing Co., Dutton
Grand Rapids Community College Music Students Honors Recital, St. Cecilia Music Center
Grand Rapids Community College Winter Jazz Night, Applied Technology Center
POPTueK With DJ Jay Vee, Billy's Lounge
March 22
The Jake Kershaw Band, Local Spins Live @ SpeakEZ Lounge
Gabrial James, Crowne Plaza
Fuego, Billy's Lounge
Tom Hagen Trio featuring Rick Reuther, Noto's
Steffan Copenhaver, Blue Water Grill
The Autumnatic/Moto/The Bootstrap Boys/A.B./Ericka Thompson, The Pyramid Scheme
Lipstick Jodi, Cedar Springs Brewing Co., Cedar Springs
Jim Cooper Quartet (Jim Cooper, Robin Connell, Warren Jones, Randy Marsh), Grand Valley State University Arts at Noon, Cook-DeWitt Center, Allendale
The Crane Wives, Salt of the Earth, Fennville
Jazz Mix Night, The Union Cabaret & Grille, Kalamazoo
Blue Veins Blues Jam, Shakespeare's Pub, Kalamazoo
March 23
Casting Crowns, Van Andel Arena
Rip VanRipper/Calcareous/Crud Spider, Mulligan's Pub
PARTS, Music in the Stacks, Grand Rapids Public Library Main
Joey Alexander, The Spectacular Jazz Series, St. Cecilia Music Center
The Rad Trads/Forest & The Evergreens, Founders Brewing Co.
Deep Greens & Blues, One Trick Pony
Gabrial James/Toby Bresnahan, Elk Brewing Grand Rapids
Don Bidell, Blue Water Grill
Geoff Tate, The Intersection
AB/Cabildo/Mike Saunders/Lady Ace Boogie/Head/AOK/Lipstick Jodi (Tami VandenBerg 2nd Ward Commissioner Campaign Launch), The Pyramid Scheme
Brena, H.O.M.E. At The B.O.B.
Throwback Thursday, Billy's Lounge
Andy Frisinger & Chris Wiser, Grand Armory Brewing, Grand Haven
Homegrown Series and Performance Workshop Hosted by Kaitlin Rose, Old Dog Tavern, Kalamazoo
Jeff Austin Band, Bell's Eccentric Cafe, Kalamazoo
March 24
The Go Rounds/Vox Vidorra, The Pyramid Scheme
Roberta Lee, Blue Water Grill
Van the Man! Tribute to Van Morrison, 20 Monroe Live
Miss Atomic/The Timbre of Cedar/The Autumnatic, The Rickhouse at Long Road Distillers
StarFarm, Billy's Lounge
Brena, H.O.M.E. At The B.O.B
Matt Pryor/Dan Andriano, Bell's Eccentric Cafe, Kalamazoo
Sweet Water Warblers/Jen Sygit & Sam Corbin, Tri-Cities Historical Museum, Grand Haven
CANCELLED: Grand Rapids Community College Music Department Pianorama, St. Cecilia Music Center
Grand Rapids Symphony: Saint-Saens Piano Concerto, DeVos Performance Hall (March 24-25)
StarFarm, Billy's Lounge
I Believe in Julio/Hollywood Makeout/Big Dudee Roo, Mulligan's Pub
Tomas Esparza Blues Band, Shots On The River, Belmont
Here Come the Mummies/The Soul Syndicate, The Intersection
Kathy Lamar Trio, Noto's
Slim Gypsy Baggage, Tip Top Deluxe
Mix Pack, Grand Woods Lounge
The Sweet Water Warblers/Jen Sygit & Sam Corbin, Tri-Cities Historical Museum, Grand Haven
Tony Reynolds, Portobello, Grand Haven
Three's A Crowd, Kirby House, Grand Haven
The Scott Pellegrom Trio, Grand Armory Brewing, Grand Haven
Tommy Foster, Old Boys Brewhouse, Spring Lake
Ken Yates, Seven Steps Up, Spring Lake
Bigfoot Buffalo, New Holland Pub on 8th, Holland
Gabriel Lundy, Our Brewing, Holland
WO-Stock, West Ottawa High School, Holland (March 24-25)
Paradise Outlaw/Snooze Cycle, Unruly Brewing Co., Muskegon
"1964" The Tribute, Frauenthal Center, Muskegon
The Crane Wives, The Alley Door Club, Frauenthal Center, Muskegon
Drew Hale, The Mitten Bar, Ludington
Hattrick, McDuff's, Wayland
Ben Daniels Band, Old Dog Tavern, Kalamazoo
Steve Hilger Band, The Union Cabaret & Grille, Kalamazoo
Matt Pryor & Dan Andriano/Michigander, Bell's Eccentric Cafe, Kalamazoo
Cinderella, Miller Auditorium, Kalamazoo (March 24-26)
DJ Boogie Down, Arcadia Ales, Kalamazoo
Ellis Paul/Josh Harty, Acorn Theater, Three Oaks
Billy McLaughlin, Red Sky Stage, Petoskey
March 25
CANCELLED: Slightly Stoopid, 20 Monroe Live
Watching For Foxes/If Walls Could Talk/Boy From School/August, The Pyramid Scheme
The Crane Wives, Rockford Brewing Co., Rockford
Chase Bryant/DJ Jay Vee, The Intersection
Minnesota, The Stache inside The Intersection
The Right Now/Madelyn Grant, Founders Brewing Co.
Grand Rapids Symphony: The Emperor's New Clothes, DeVos Performance Hall
Grand Rapids Symphony: Saint-Saens Piano Concerto, DeVos Performance Hall
Bill Staines, Grand River Folk Arts Society, Wealthy Theatre
Natchez Trace, One Trick Pony
Gabrial James, Mangiamo!
Soul Syndicate, Billy's Lounge
John Shea, Noto's
Jedi Mind Trip, H.O.M.E. At The B.O.B.
Asamu Johnson & Associates Of The Blues, The B.O.B. Chili Cook Off
The Jackpine Snag, Rocky's Bar & Grill
Signal Point, Vestal Inn, Belmont
New Originals, Shots On The River, Belmont
Tweed & Dixie, The Back Forty Saloon
Livingston Taylor, Dogwood Center for Performing Arts, Fremont
Roosevelt Diggs, The Mitten Bar, Ludington
Plain Jane Glory, Trail Point Brewing, Allendale
Bill Ellingboe, Old Boys' Brewhouse, Spring Lake
Jett, Odd Side Ales, Grand Haven
Tony Reynolds, Portobello, Grand Haven
Three's A Crowd, Kirby House, Grand Haven
Catfish & The Man, Grand Armory Brewing, Grand Haven
Justin Avdek and The Underground Circus, Unruly Brewing Co., Muskegon
WO-Stock, West Ottawa High School, Holland (March 24-25)
Toby Bresnahan, Saugatuck Brewing Co., Saugatuck
Tania Chantzi, Saugatuck Center for the Arts, Saugatuck
The Marcus King Band, Bell's Eccentric Cafe, Kalamazoo
Western Michigan University School Of Music, The Union, Kalamazoo
Megan Dooley, Old Dog Tavern, Kalamazoo
Earphorik, The Livery, Benton Harbor
Younce Guitar Duo, Charlevoix Cinema III, Charlevoix
Adam Hoppe, Beards Brewing, Petoskey
Sweet Water Warblers, Crooked Tree Arts Center, Petoskey
March 26
Music in Bloom: Jennifer Walvoord, violin; Andrew Le, piano; Leslie VanBecker, viola; Alicia Eppinga, cello, Grand Rapids Art Museum
Grand Rapids Community College Choral Ensembles Concert, Basilica of St. Adalbert
Revival of the 80s, Billy's Lounge
Black Stone Cherry/Caleb Johnson/Through Fire, The Intersection
Randissimo's Sunday Jazz Jam, SpeakEZ Lounge
The Accidentals/Frances Luke Accord, Red House Concert Series, Tri-Cities Historical Museum, Grand Haven
Sweet Water Warblers, Salt of the Earth, Fennville
Jazz Brunch/Professional Blues Jam, Old Dog Tavern, Kalamazoo
Megan Stagl & Andrew Saliba, Arcadia Ales, Kalamazoo
Gabrielle Stravelli, Acorn Theater, Three Oaks
March 27
Shea Lawrence Herdia Trio, Rockwell Republic
BassBin: Gettoblaster, Billy's Lounge
Tom Duffield, Old Dog Tavern, Kalamazoo
March 28
CANCELLED: Lionel Ritchie/Mariah Carey, Van Andel Arena
Poured Out/Absolute Suffering/Wolf Down/Meth Mouth, The Upper Room
POPTueK, Billy's Lounge
Grand Valley State University Chamber Orchestra & Prof. Pablo Mahave-Veglia, Cello Soloist, St. Paul's Episcopal Church, Muskegon
March 29
Local Spins Live @ SpeakEZ Lounge
Pallbearer/Marissa Nadler/Kayo Dot/Soros, The Pyramid Scheme
Norma Jean/He Is Legend/Capsize/Comrades, The Stache inside The Intersection
Matt Woods Band, Tip Top Deluxe Bar & Grill
Jack Leaver, Blue Water Grill
Escaping Pavement, Cedar Springs Brewing Co., Cedar Springs
Jazz Mix Night, The Union Cabaret & Grille, Kalamazoo
Sounder Green/Steve Pesch, Arcadia Ales, Kalamazoo
Fuego, Billy's Lounge
Tom Hagen Trio featuring Rick Reuther, Noto's
A Menagerie of Keyboards with Gregory Crowell, Grand Valley State University Arts at Noon, Cook-DeWitt Center, Allendale
Hope College, Grand Rapids Symphony, The Reformation Concert, Jack H. Miller Center, Holland
Music Goes To War, Hackley Public Library, Muskegon
Copyright 2017, Spins on Music LLC