Covering pretty much every genre, this week's Big List also highlights shows by The Turnips, Ladysmith Black Mambazo, The Mickeys, Less Is More, a Samsara Showcase and a Valentine's benefit for Beaver Island.
THE BIG LIST: Feb. 13-19
Have concert listings you think deserve to be spotlighted on The Big List? Email date, time, ticket prices, location and details to liz@localspins.com.
STEPHEN LYNCH
When: 8 p.m. Monday
Tickets: $30.50
Where: Wealthy Theatre, Peter Wege Auditorium, 1130 Wealthy St. SE, Grand Rapids
Comedian, musician and actor Stephen Lynch brings his My Old Heart show of lyrical social humor to this venerable Grand Rapids stage. Lynch describes himself as a musician trapped in the body of a comedian. He has been traveling the country with this act since the mid-1990s, and has appeared on Comedy Central. Check here for video of his recent special, "Hello, Kalamazoo!" Tickets for the Wealthy Theatre show are available online here.
A VALENTINE FOR BEAVER ISLAND:
TERRY LOWER QUARTET WITH EDYE EVANS HYDE
When: 7:30 p.m. Tuesday
Tickets: $20 in advance, $25 at the door
Where: Ladies Literary Club, 61 Sheldon Blvd. SE, Grand Rapids
For 16 years, the Beaver Island Cultural Arts Association has sponsored Baroque on Beaver, a 10-day eclectic summer music festival that's mostly classical, but is not afraid to wander into jazz or contemporary music from time to time. The festival attracts some 2,000 concert-goers on the island with a year-round population of about 600, said summer resident Anne Glendon, a non profit management specialist, former executive director of the Ann Arbor Symphony and past chair of BICAA. The association in January announced the acquisition of a restored 1916 Mason & Hamlin grand piano. Island music fans have dug into their pockets to support a fund-raising goal of $70,000 to help purchase the piano and transport it from its current home in a New York City suburb to Beaver Island, plus a sturdy trailer and the proper equipment to move the piano around the island's unpaved roads, Glendon said.
To that end, local jazz pianist Terry Lower, his long time musical collaborator Edye Evans Hyde and other Michigan jazz musicians are presenting this St. Valentine's Day benefit concert at the Ladies Literary Society in Grand Rapids. In addition to Lower and Hyde, the very sweet bill includes pianist May Phang, bassist Ray Tini, Larry Ochiltree on drums and soprano Martha Guth. BOB devotees are planning to trek across the state for this Grand Rapids show, Glendon reports. (BTW, this year's BOB is July 28-Aug. 6.) Online ticket information for Tuesday's A Valentine for Beaver Island concert is available at www.ticketreturn.com.
THE TURNIPS
When: 8 p.m. Wednesday
Admission: Free
Where: SpeakEZ Lounge, Grand Rapids
The Turnips have been on a CD-release tour for their brand new album, "StopWatchTimeDrop," and this is the final show in that run, with the genre-shifting jam band bringing its distinctive music to the intimate confines of SpeakEZ Lounge for the very first time.
Based in Big Rapids, The Turnips (who feature two members from Ultraviolet Hippopotamus) released their second full-length album on Jan. 1, unleashing "high-energy, entertaining CD-release shows throughout West Michigan to celebrate and this is fans' "last chance" to see them for a while in Grand Rapids. The album was recorded at Third Coast Recording Co. in Grand Haven and co-produced by West Michigan music icons Seth Bernard and Joe Hettinga.
As always there are Michigan beer specials and free parking in the Monroe Avenue lot kitty-corner from SpeakEZ. WYCE will be on hand, too. Up next: Melophobix will play SpeakEZ on Feb. 22.
AOIFE O'DONOVAN
When: 7:30 p.m. Thursday
Tickets: $35-$45
Where: Seven Steps Up, Spring Lake
For many years, Aoife O'Donovan was the lead singer for Boston's progressive string band Crooked Still. Now, as a solo artist, the Brooklyn-based singer-songwriter is touring behind her two most recent albums released on the Yep Roc Records label: 2016's "In the Magic Hour" and 2016's "Man in a Neon Coat: Live from Cambridge." She's earned raves from critics along the way.
Get details and tickets online at pindropconcert.com, where you can also find information about Saturday's Pin Drop Concert featuring River Whyless.
SAMSARA SHOWCASE:
SUPERFUTURE, DREEZSTRING
SANDOSE, DEAD LANGUAGE, G-BREAD
When: 8 p.m. Thursday
Tickets: $10 advance, $12 day of show
Where: The Pyramid Scheme, Grand Rapids
This is a coming-out party for Grand Rapids' Samsara EDM collective. Featuring five emerging Grand Rapids EDM artists, Samsara aims to "breathe new life" into West Michigan's electronic scene. This showcase will feature sets by Super Future, Dead Language, Dreezstring, G-Bread and Sandose. The show comes a few weeks after the collective released its first mixtape.
Read more about the collective in this Local Spins feature story.
TWIN PEAKS
POST ANIMAL
When: 8 p.m. Friday
Tickets: $15, $5 Hope College students, $10 Hope faculty
Where: Park Theatre, 248 S. River Ave., Holland
The Hope College Concert Series welcomes Chicago indie-rock/power pop band Twin Peaks, which last year released its most recent album, "Down in Heaven," described by Pitchfork as "a casual, charmingly low-key set of kitchen-table blues, slow-dance serenades and unplugged power pop." The band's U.S. tour also stops at Mac's Bar in Lansing on Thursday and Ann Arbor's Blind Pig on Saturday.
Get tickets and details online at calendar.hope.edu. Post Animal will open the show.
BLACK TIGER SEX MACHINE
When: 8 p.m. Friday
Tickets: $15 (first 200), $18 advance, $20 day of show
Where: The Intersection, Grand Rapids
Touring behind its latest LP, "Welcome to Our Church," EDM's "futuristic thriller" outfit Black Tiger Sex Machine swings into Grand Rapids to pump up fans with "tracks, loops, drums, samples and synths (that create) an intense barrage of sounds and beats," all while wearing those "trademark" tiger helmets.
Also on the bill for this 16-and-older show: Dabin and Kai Wachi. Get the scoop at sectionlive.com, where you can also find info about the "Tribal Seeds Winter Roots" show in The Stache the same night, Thursday's Led Zeppelin 2 tribute show, and Saturday's concerts featuring Loudpvck in the main showroom and Benjamin Francis Leftwich in The Stache.
LUKEWARM & THE NOT SO HOTS
THE BOOTSTRAP BOYS
When: 9 p.m. Friday
Tickets: $10
Where: Tip Top Deluxe Bar & Grill, Grand Rapids
This is a night of country music revelry. Lukewarm & The Not So Hots have established themselves as of late as "non-stop, jumpin', jivin' and wailin' " bluegrass/country stompers, who always put on a lively show. And with outlaw county act The Bootstrap Boys also on the bill, touring behind their latest full-length album, this will be rollicking night at the Tip Top.
Find more specifics on the Tip Top's Facebook event page, along with the lowdown on Saturday's Tip Top show featuring rock's Four Lincolns, JOE and The Sadie Hawkins, $5.
LALAH HATHAWAY
GRAND RAPIDS SYMPHONY ORCHESTRA
GRAND RAPIDS COMMUNITY CHORUS
When: 8 p.m. Saturday
Tickets: $18-$150, $5 for students
Where: DeVos Performance Hall, Grand Rapids
Fresh off winning two Grammy awards on Sunday, Lalah Hathaway arrives in Grand Rapids this week for Symphony with Soul. The concert features Hathaway, no stranger to the Grammy stage for her R&B vocals: In addition to Sunday's honors for Best R&B Album and Best Traditional R&B Performance, Hathaway holds four other Grammies for Best R&B Performance. She is the daughter of the late singer Donny Hathaway. Also on stage will be Grand Rapids Community Chorus performing Gershwin's "Summertime" under the direction of Duane Davis. This evening of musical treats caps the Celebration of Soul Gala at the JW Marriott's International Ballroom. The $150 tickets include a 5 p.m. reception, a 5:30 p.m. awards presentation and dinner, then the concert, followed by a meet-and-greet party at DeVos Place. This year's winners of the Dr. MaLinda P. Sapp Legacy Awards, given for their commitments to diversity and inclusion, are Grand Rapids City Commissioner Elias Lumpkins; Christina Arnold, founding director of the Bob and Aleicia Woodrick Center for Equity and Inclusion at Grand Rapids Community College; and the non-profit Cherry Health. Check here for online ticket information.
JOSHUA DAVIS
MAY ERLEWINE
When: 8 p.m. Saturday
Tickets: $21 in advance, $25 at the door
Where: Rootead, 1501 Fulford St., Kalamazoo
Fellow travelers in the Earthwork Music Collective universe, Joshua Davis and May Erlewine trek down U.S. 131 from Traverse City to present a concert of healing and inspiration at Kalamazoo's Rootead studio. Both musicians have had a long list of tour stops this winter. While Davis is taking a brief respite before embarking on dates outside of Michigan, May has a busy week, starting on St. Valentine's Day in Traverse City, a Home Sweet Home Shows concert in Grand Rapids Thursday with Max Lockwood, a stop at Ten Pound Fiddle in Lansing Friday, and she winds up Sunday at the Ransome Library in Plainwell. Find tickets for the Kalamazoo show online here.
LADYSMITH BLACK MAMBAZO
When: 8 p.m. Saturday
Tickets: $30
Where: Calvin College Covenant Fine Arts Center, Grand Rapids
They're returning to Calvin College and chances are they'll be as inspirational as ever. Ladysmith Black Mambazo is rightly considered a hugely influential South African male choral group, first rising to worldwide fame thanks to Paul Simon's "Graceland" album in 1986. It'a a Grammy Award-winning group that's touring behind its latest album, "Walking in the Footsteps of Our Fathers" — earning the group its 17th Grammy nomination.
The Calvin Gospel Choir joins Ladysmith Black Mambazo for this show. Get tickets online here.
THE MICKEYS
When: 8 p.m. Saturday
Tickets: $5-$15
Where: Wealthy Theatre Front Studio, Grand Rapids
Kalamazoo-based indie folk-Americana-alt-country band The Mickeys revolves around the sweet sibling harmonies of identical twins Julie Peebles and Amy Sherman, backed by Bascom Peebles on guitar and dobro and bassist Tom Rogers. You'll find The Mickeys playing live mostly around Kalamazoo this season, but they are venturing north for this Grand River Folk Arts Society show and happily are booked for June's Buttermilk Jamboree. The Wealthy Theatre show tickets are at the door.
LESS IS MORE
NASHON HOLLOWAY
When: 9 p.m. Saturday
Tickets: $8 advance, $10 day of show
Where: Bell's Brewery Eccentric Café, Kalamazoo
Kalamazoo's Less is More has honed its sound to create fetching electronic soul meshed with indie-pop. Founded by Jane Finkel and Brian Spencer, the four-piece band has roots in everything from math rock to hip hop to folk to electronica to jazz to pop. Read more about the band later this week at Local Spins.
Also on the bill: Soul, funk and rock singer Nashon Holloway, who recently released her debut album, "The Palace & The Hut" with her band, plus DJ Hardbargain. Get details online at bellsbeer.com, where you can also find information about Friday's show featuring Zion Lion's "Marley Mardi Gras Carnival."
HEATERS, MAJOR MURPHY
LOST SYSTEM, SHIV
When: 9:30 p.m. Saturday
Admission: $5
Where: Founders Brewing, Grand Rapids
https://heaters.bandcamp.com/
Heaters create psych rock unlike any other kind of psych rock – an all-enveloping sonic attack. It's why the Grand Rapids band has cultivated a rabid audience across the county and overseas in Europe, and its latest album, "Baptistina," just shared honors at the 2017 Jammie Awards for "critics' choice album of the year."
Not only that, but this Founders show will feature sets by Grand Rapids dream pop band Major Murphy, "dark synth" and post-punk act Lost System and Shiv (aka Ben Taber). Get more info at foundersbrewing.com.
ANDREW RATHBUN TRIO
When: 3 p.m. Sunday
Tickets: $20 advance, $25 at the door ($10 students)
Where: LaFontsee Galleries, 833 Lake Dr. SE, Grand Rapids
The Underground Series continues with a jazz trio led by Toronto-born saxophonist and composer Andrew Rathbun in the intimate setting of Grand Rapids' LaFontsee Galleries. Rathbun, a faculty member in jazz studies at Western Michigan University, has established himself as a jazz innovator, releasing a series of acclaimed recordings and collaborating with numerous stars of the jazz scene. He's also written many chamber and orchestral pieces.
The trio features Rathbun on saxophone, seven-time Grammy Award winner Robert Hurst on bass and Keith Hall on drums. The Underground Series also will host Sunday concerts in March and April. (Children 12 and younger are free. Get more information and tickets online at adventuremusic.org.)
THE MARCUS KING BAND
SLIM GYPSY BAGGAGE
When: 8 p.m. Sunday
Tickets: $20 ($17 for Community Media Center members)
Where: Wealthy Theatre, Grand Rapids
With a new self-titled album, The Marcus King Band is on a serious roll and also on a major tour of the United States, with four Michigan stops over the next week. Blues-rock wunderkind Marcus King, raised in South Carolina, has been churning out blues-rock since he was kid playing with his father Marvin King. His band's 2015 debut album soared to No. 8 on Billboard's Blues Albums Chart and the follow-up, "The Marcus King Band," did even better, peaking at No. 2.
Opening this special show at Wealthy Theatre will be St. Joseph's own genre-melding band, Slim Gypsy Baggage, which recently recorded a new album in Nashville. Get tickets and details for Sunday's Grand Rapids show online at grcmc.org.
The Marcus King band is also playing The Foundry in Jackson on Friday, the Petoskey Blues Festival in Petoskey on Saturday, and Callahan's Music Hall in Auburn Hills on Monday.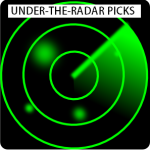 UNDER-THE-RADAR PICKS
Underground Circus playing New Holland Brewing's Knickerbocker at 417 Bridge St. NW in Grand Rapids, 7:30 p.m. Tuesday, free — The Underground Circus, with its fusion of rock and jazz, will be playing the Zeppelin Lounge upstairs for "Funk and Punch Tuesdays" through March. Bassist Justin Avdek, by the way, is about to release a new solo project and continues to perform with Brad Fritcher's MOODS.
Kari Lynch playing the Railtown Singer Songwriter Series at Railtown Brewing Co., 3555 68th St. SE, Dutton, 8:30 p.m. Tuesday, free — What an opportunity to see Grand Rapids' country sweetheart in a cozy setting with tasty beer available. Lynch is based in Nashville now, but, lucky for us, she is hanging around West Michigan this week with additional shows at Elk Brewing Grand Rapids on Thursday, Grand Armory Brewing in Grand Haven on Friday, and Unruly Brewing in Muskegon on Saturday.
The Bootstrap Boys playing the Beer City U.S.A. Month celebration at Brewery Vivant at 925 Cherry St. SE in Grand Rapids, 6 p.m., free — Brewery Vivant is hosting this celebration along with Drink GR, Beer City Glass and The Bootstrap Boys. It will feature a new "tree beer" – Pear Tree IPA — with sale proceeds benefiting Friends of Grand Rapids Parks as well as a performance by The Bootstrap Boys in the heated beer garden. Details online here.
The Moxie Strings playing One Trick Pony in downtown Grand Rapids, 8 p.m. Thursday, free – The Moxie Strings just topped the first Hot Top 5 Chart published by Local Spins for racking up the most "spins" of any local or regional act on WYCE-FM in January. Read more about that online here. The energetic string trio is touring behind its latest, very eclectic new album, "Oulet." For reservations, call 235-7669. Americana's Jukejoint Handmedowns return to One Trick on Saturday night.
Desmond Jones playing Founders Brewing Co. in Grand Rapids, 9:30 p.m. Thursday, free – Grand Rapids jam band Desmond Jones has a busy couple of weeks ahead and it all starts with this Thursday night show at Founders Brewing. The band follows that with shows at Papa Pete's in Kalamazoo on Saturday and on Feb. 24 at The Blind Pig in Ann Arbor. And tune in to Local Spins Live on News Talk 1340 AM (WJRW) at 12:06 p.m. Wednesday when Desmond Jones will be in-studio and on the air.
Sixteen Candles playing 20 Monroe Live in downtown Grand Rapids, 9 p.m. Friday, $17-$35 – Billed as a "Back to the '80s Homecoming" tour, Chicago's Sixteen Candles uncorks "all the great '80s songs you love" and the band will be doing it at 20 Monroe Live for the first time. Tickets online here.
Young the Giant playing 20 Monroe Live in downtown Grand Rapids, 8 p.m. Saturday, concert is sold out – Touring behind the band's latest album, "Home of the Strange," California alt-rock/indie-pop group Young the Giant brings its tour to Grand Rapids, with Lewis Del Mar opening the show. The band had a run on the Billboard Alternative chart with songs like "My Body," "Cough Syrup" and "Apartment." Side note: Lead vocalist Sameer Gadhia was raised in California, like the other band members, but he was born in Ann Arbor. The duo Lewis Del Mar, out of the New York City area, brings a guitar, drums and a voice. That's been enough to get their EP noticed on the Emerging Artists chart and encouraged Columbia Records to fuel their CD release last fall.
ON THE HORIZON
Feb. 20
The River Rogues, West Michigan Jazz Society Monday Night Gumbo, The Guest House
BassBin: Stay At Home Dabs/Henry Brooks, Billy's Lounge
Shea Lawrence Herdia Trio, Rockwell Republic
Jes Kramer/Shira/How To Live Together/Pink Sky, The Pyramid Scheme
WMU University Concert Band, Miller Auditorium, Kalamazoo
Tom Duffield, Old Dog Tavern, Kalamazoo
Open Mic Jazz Jam, What Not Inn, Fennville
Feb. 21
POPTueK/DJ Jay Vee, Billy's Lounge
Colony House/Deep Sea Diver, The Stache inside The Intersection
Schlitz Creek, The Old Goat
Take Three Jazz Ensemble, The Grand, Grand Haven
Truth in Jazz Orchestra, The Watermark, Muskegon
GVSU Choral Concert, Coo-DeWitt Center, Allendale
Broadway Grand Rapids: The Sound of Music, DeVos Performance Hall (Feb. 21-26)
Tony Reynolds & Wally Michaels, Salt & Pepper Pub, Holland
The Steel Wheels, Bell's Eccentric Cafe, Kalamazoo
Watching For Foxes/The Trews, The Magic Bag, Ferndale
Feb. 22
Melophobix, Local Spins Live @ SpeakEZ Lounge
Gabrial James, Crowne Plaza
Chief Keef, The Stache inside The Intersection
Fuego, Billy's Lounge
Tom Hagen Trio featuring Rick Reuther, Noto's
The Groove Band, The Old Goat
Broadway Grand Rapids: The Sound of Music, DeVos Performance Hall
Freddy Degennaro, Blue Water Grill
Drew Hale, Cedar Springs Brewing Co., Cedar Springs
Hildegard Singers, GVSU Arts at Noon, Cook-DeWitt Center, Allendale
Bill Ellingboe, Theatre Bar, Grand Haven
The Jauntee/Cycles, Park Theatre, Holland
JMM Trio, Black Sheep Baa & Grill, Holland
Jazz Mix Night, The Union Cabaret & Grille, Kalamazoo
WMU Bullock Performance Institute New Sounds Festival: Advanced Jazz Ensemble/Birds on a Wire, Dalton Center Recital Hall, Kalamazoo
The Brass Rail, Arcadia Ales, Kalamazoo
The Blue Veins Blues Jam, Shakespeare's Lower Level, Kalamazoo
Feb. 23
Dropkick Murphys/The Interrrupters/Blood Or Whiskey, 20 Monroe Live
Wu Zee, Music in the Stacks, Main Library, Grand Rapids Public Library
Lokella/Jesse Ray & the Carolina Catfish/Hurry Home/The Sailor Kicks, The Pyramid Scheme
Valentiger/Breathe Owl Breathe/Samantha Cooper, Founders Brewing Co.
Ganja White Night/Boogie T, The Stache inside The Intersection
Lettuce/The Russ Liquid Test, The Intersection
Throwback Thursday, Billy's Lounge
Kevin Schaffer, Elk Brewing, Grand Rapids
Justin Wierenga, Long Road Distillers
Broadway Grand Rapids: The Sound of Music, DeVos Performance Hall
DJ Curtis Avison, Back Forty Saloon
Kathy Lamar, One Trick Pony
Cheap Dates, H.O.M.E. At The B.O.B.
Twin Flame/Dear Tracks/Mavericks & Monarchs/Parlor Voice, Mulligan's Pub
Jack Stevens, Blue Water Grill
Alex Wong + Megan Slankard, Seven Steps Up, Spring Lake
Andy Frisinger & Chris Wiser, Grand Armory Brewing, Grand Haven
Youth In Revolt/Out Came The Wolves/Picturesque/Short Hair Domestics, Unruly Brewing Co., Muskegon
Nate Holley, Itty Bitty Bar, Holland
Jim Shaneberger, McDuff's, Wayland
Drumline Live/WMU Advanced Jazz Combo, The Union Cabaret & Grille, Kalamazoo
DRUMLine Live, Miller Auditorium, Kalamazoo
Knee Deep Shag, Bell's Eccentric Cafe, Kalamazoo
Homegrown Series and Performance Workshop Hosted by Kaitlin Rose, Old Dog Tavern, Kalamazoo
NE-HI/Naked Giants/PETS/True F.O., Shakespeare's Lower Level, Kalamazoo
Feb. 24
The Creepshow/Gallows Bound, Tip Top Deluxe
Local Showcase #12: Tired Blood/Elroy Meltzer/Rio/The Quirk, The Pyramid Scheme
Kathy Lamar Trio, Noto's
John Shea, JW Marriott
Broadway Grand Rapids: The Sound of Music, DeVos Performance Hall
DJ Curtis Avison, Back Forty Saloon
Brena, H.O.M.E. At The B.O.B.
Kent Philharmonic Orchestra Concert, Cathedral of St. Andrew
Jack Leaver, Blue Water Grill
Silent Bark, Grand Woods Lounge
GVSU Symphonic Wind Ensemble, Performing Arts Center, Allendale
Michael Pearsall/Brent Shuttleworth, Seven Steps Up, Spring Lake
Great Lakes Graham And The Fiddle Man, Grand Armory Brewing, Grand Haven
Gabrial James, Odd Side Ales, Grand Haven
Tony Reynolds, Portobello, Grand Haven
The Jetts, Kirby House, Grand Haven
Tweeg And The Bounders/Cosmonaut/Rip Van Ripper, Unruly Brewing Co., Muskegon
The Japanese House, Hope College Concert Series, Park Theatre, Holland
Odds Elite, Itty Bitty Bar, Holland
Kellerville, New Holland Pub on 8th, Holland
Randy Heidema, Macatawa Ale Co., Holland
Janey B. and the House Rockers, The Alley Door Club (Frauenthal Center), Muskegon
Jim Shaneberger, McDuff's, Wayland
Yolanda Lavender/DC, Kalamazoo State Theatre, Kalamazoo
Valentiger/Samantha Cooper/Breathe Owl Breathe, Old Dog Tavern, Kalamazoo
Friday Night DJs, Arcadia Ales, Kalamazoo
Nekomata/Iron Sagan/Frail Body, Shakespeare's Pub, Kalamazoo
Tropidelic, The Livery, Benton Harbor
Hope College & Calvin College, Wind Ensemble Joint Concert, Jack H. Miller Center, Holland
GR Symphony, Baroque Coffee Concert & The Baroque Concert: Respighi, Handel & Fireworks, St. Cecilia Music Center
Blair Miller, Beards Brewery, Petoskey
Up North Big Band, Red Sky Stage, Petoskey
Feb. 25
Pop Evil/Red Sun Rising/Badflower, 20 Monroe Live
Jonny Carroll/Joshua Powell & the Great Train Robbery/Kohns/Andrew Gulledge, The Pyramid Scheme
ReCure/The Smiths United, The Stache inside The Intersection
Madalia/Big Sherb, Founders Brewing Co.
The Penske File/Bong Mountain/I Believe in Julio/Distants, Tip Top Deluxe
Big Gigantic/Brasstracks, The Intersection
Troll For Trout, One Trick Pony
Great American Voices Series Collaborative Concert, Park Church, Grand Rapids
Broadway Grand Rapids: The Sound of Music, DeVos Performance Hall
Soul Syndicate, Billy's Lounge
The Underdog, H.O.M.E. At The B.O.B.
John Shea, Noto's
Fauxgrass, Winter Beer Fest @ Fifth Third Ballpark, Comstock Park
Cadillac West, The Back Forty Saloon
Delilah DeWylde, New Holland Brewing The Knickerbocker
Everett Domeier, Blue Water Grill
Mark Lavengood Bluegrass Bonanza, Seven Steps Up, Spring Lake
Brett Dame, Grand Armory Brewing, Grand Haven
Why Not Astronaut, Park Theatre, Holland
Jim Shaneberger, Itty Bitty Bar, Holland
Joe Johnson & The Bluebacks, Macatawa Ale Co., Holland
Big Boss Blues Trio, Saugatuck Brewing Co., Saugatuck
Creole du Nord, Cajun Night, Tri-Cities Historical Museum, Grand Haven
Gabrial James, Hiway Inn, Grand Haven
Tony Reynolds, Portobello, Grand Haven
The Jetts, Kirby House, Grand Haven
Chordis Bell Live, Unruly Brewing Co., Muskegon
In The Tradition Jazz Ensemble, Hackley Public Library, Muskegon
Plain Jane Glory, Fetch Brewing, Whitehall
Echoes of Pink Floyd, Bell's Eccentric Cafe, Kalamazoo
Rage Against the Machine Tribute, Louie's, Kalamazoo
Nashon Holloway, The Union, Kalamazoo
WMU Double Reed Festival Final Concert, Dalton Center Recital Hall, Kalamazoo
WMU University Chorale, First Baptist Church, Kalamazoo
Midnight Thirst/Narc Out The Reds/Bet On Rats/Ghosts, Old Dog Tavern, Kalamazoo
Menopause: The Musical, Miller Auditorium, Kalamazoo
Echo Tango/The Fairweathers Fans/DJ Hardbargain, Shakespeare's Lower Level, Kalamazoo
Elephant Rescue, The Livery, Benton Harbor
Robin Connell/Kathy Lamar, The Homestead, Glen Arbor
Drew Hale, Charlevoix Cinema III, Charlevoix
Feb. 26
Tropidelic, Founders Brewing Co.
The Concussions, Creston Brewery
An Dro & Friends, KDL Concert Series, Wisner Center, Cascade Township Library
Revival of the 80s, Billy's Lounge
Mike Frost & Mike Hyde, JW Marriott
Jazz Brunch, The Old Goat
Broadway Grand Rapids: The Sound of Music, DeVos Performance Hall
The Devil's Cut/St. Christopher/Jason Alarm/Great Black Night, Tip Top Deluxe
Hope College, Folk & Jazz Ensembles, The Music of Bela Fleck & The Flecktones, Jack H. Miller Center, Holland
Seth Bernard/Max Lockwood/Dan Rickabus, Salt of the Earth, Fennville
Therron Kokales, Arcadia Ales, Kalamazoo
Jazz Brunch/Big Trouble, Old Dog Tavern, Kalamazoo
WMU Canus Femina/Collegiate Singers, Dalton Center Recital Hall, Kalamazoo
Kalamazoo Symphony Woodwind Trio, Sarkozy Bakery, Kalamazoo
9th Annual Great Indoor Folk Festival, The Village at Grand Traverse Commons, Traverse City
Blissfest Jam Session, Red Sky Stage, Petoskey
Feb. 27
The Head & The Heart/Whitney, 20 Monroe Live
The Classic Rock Show, DeVos Performance Hall
Whitechapel/Cattle Decapitation/Allegeon/Necromancing The Stone, The Stache inside The Intersection
Shea Lawrence Herdia Trio, Rockwell Republic
GZA/Meyhem Lauren/Controvonics/DJ Dean Martian, The Pyramid Scheme
BassBin: DJ Knight Owl/N8KID, Billy's Lounge
GVSU Concert Band, Performing Arts Center, Allendale
Josh Garrels/John Mark McMillan, Hope College Concert Series. Dimnent Chapel, Holland
Open Mic Jazz Jam, What Not Inn, Fennville
Tom Duffield, Old Dog Tavern, Kalamazoo
Feb. 28
Steve Hackett: Genesis Revisited with Classic Hackett, 20 Monroe Live
Pierce The Veil/Falling In Reverse/Crown The Empire, The Intersection
Nathan Kalisch, Railtown Brewing Co., Dutton
POPTueK, Billy's Lounge
John Shea, Rockwell Republic
GVSU Cantate Chamber Ensemble, St. Paul's Episcopal Church, Muskegon
Open Mic Jazz Jam, What Not Inn, Fennville
Jake Stevens, The Union Cabaret & Grille, Kalamazoo
All American Funk Parade, Bell's Eccentric Cafe, Kalamazoo
March 1
Fuego, Billy's Lounge
Tom Hagen Trio featuring Rick Reuther, Noto's
Jason Wheeler (Fauxgrass) Bluegrass/Folk Jam, Cedar Springs Brewing Co., Cedar Springs
Bill Ellingboe, Theatre Bar, Grand Haven
Jazz Mix Night, The Union Cabaret & Grille, Kalamazoo
The Blue Veins, Shakespeare's Lower Level, Kalamazoo
DJ Bo Paul, Arcadia Ales, Kalamazoo
Copyright 2017, Spins on Music LLC