Album releases abound during ArtPrize wrap-up week, plus Pulaski Days and buzzed-about shows from Mustard Plug, Muteflutes, Modul8, Way Down Wanderers, The Underground Circus and, yes, Vanilla Ice.
THE BIG LIST: Oct. 3-9
SCROLL DOWN TO SEE HOW YOU CAN WIN FREE TICKETS TO MORELAND & ARBUCKLE
Support our coverage of
West Michigan's music scene

JASON ISBELL, JOSH RITTER
When: 7:30 p.m. Monday
Tickets: $29.50-$49.50
Where: DeVos Performance Hall, Grand Rapids
Over the past two years, Jason Isbell has become one of the nation's hottest Americana/alt-country singer-songwriters, earning universal praise from musicians, fellow songwriters and critics for his most recent albums, 2013's "Southeastern" and 2015's "Something More Than Free."
He's won multiple honors for his solo work from the Americana Music Awards and Grammy Awards, along with critical acclaim and having his most recent album debut at No. 1 on the charts. A former member of the band Drive-By Truckers, the Nashville-based artist still performs some of that group's songs in concert. He's touring with his band, The 400 Unit. Opening the show will be another highly praised indie-folk/alt-country artist, Josh Ritter, who released his eighth full-length album, "Sermon on the Rocks," about a year ago. Get tickets online here.
CHRIS ROBINSON BROTHERHOOD
When: 7 p.m. Tuesday
Tickets: $20 advance, $25 day of show
Where: The Intersection, Grand Rapids
Touted as "an evening with Chris Robinson Brotherhood," this California-based, psychedelic blues rock band led by Black Crowes frontman and lead singer Chris Robinson is touring behind its brand new album, "Any Way You Love, We Know How You Feel." The band featuring Robinson, guitarist Neal Casal, keyboard player Adam MacDougall, drummer Tony Leone and bassist Jeff Hill draws from "a deep well of '60s and '70s classic rock, folk, reggae, prog, kosmische, psych and garage rock, tripping merrily on the juxtaposition of so many styles," according to the U.K. website Uncut.
Get more details and tickets online here.
MORELAND & ARBUCKLE
When: 7 p.m. Wednesday
Tickets: $10
Where: Tip Top Deluxe Bar & Grill, Grand Rapids
Local Spins' Ticket Giveaway for the week!
You know it's a special show when folks are talking about it a full week before it takes place. That's the case with Moreland & Arbuckle's upcoming tour stop at the cozy Tip Top Deluxe Bar & Grill in Grand Rapids. This trio – featuring Aaron Moreland on guitar, Dustin Arbuckle on harmonica and lead vocals, and Kendal Newby on drums – characterizes its music as "gritty blues and roots rock from the heartland." Hailing from Wichita, Kansas, the band has signed with Alligator Records, releasing its first album, "Promised Land or Bust," under that label earlier this year, unleashing its songs with "electric fury, unrelenting punk rock energy, musical muscle and fifth-gear urgency."
Get tickets and details online here.
And the first person to email john@localspins.com with "Moreland & Arbuckle" in the message field will win a pair of tickets to Wednesday night's show.
LOCAL SPINS WEDNESDAY:
SILVERSTILES, MIKE GALBRAITH
When: 8 p.m. Wednesday
Admission: Free
Where: SpeakEZ Lounge, Grand Rapids
Local Spins welcomes the return of Silverstiles to the Local Spins Wednesdays series at SpeakEZ Lounge.
With a hint of California rock in its DNA, Grand Rapids' Silverstiles churns out a style of music that's unique to West Michigan — a lo-fi sort of indie-rock with traces of country. John Bruni, Sunny Dickson, Sean Francis and Keith Jaissle recently released their debut album, recorded at  all-analog Goon Lagoon studios. They're making their second appearance as part of the Local Spins Wednesdays series, which is hosted by Local Spins and sponsored by Glave Business Solutions.
Opening the show will be Detroit-area singer-songwriter Mike Galbraith, an Americana-styled artist making his first appearance at SpeakEZ Lounge. As always, there are Michigan beer specials on tap and free parking kitty-corner from SpeakEZ in the lot on Monroe Avenue NW. Up next for Local Spins Wednesday: The Autumnatic with special guest Joe Shields on Oct. 12.
SKILLET
SICK PUPPIES
DEVOUR THE DAY
When: 6:30 p.m. Thursday
Tickets: $27.50 advance, $32.50 day of show
Where: The Intersection, Grand Rapids
http://www.skillet.com/
Christian metal/rock band Skillet's latest album, "Unleashed," was just named one of Loudwire's best rock albums of 2016, so the Tennessee-based foursome – John Cooper, Korey Cooper, Jen Ledger and Seth Morrison – currently is riding high. And this follows release of the band's multi-award-winning album "Rise."
The new album, by the way, soared to No. 1 on Billboard's Christian Albums, Top Hard Rock Albums and Top Internet Albums charts, as well as peaking at No. 3 on the Billboard 200. Get more information online at sectionlive.com.
THE CRANE WIVES
ROOSEVELT DIGGS
DELILAH DEWYLDE
When: 4-11 p.m. Friday
Tickets: $5 (21 and older)
Where: South Second Street outside Grand Armory Brewing, Grand Haven
This brewery knows how to celebrate its birthday, that's for sure. Grand Haven's Grand Armory Brewing is closing off the street in front of its facility for an afternoon and evening of music, beer, coffee and food. The street party will feature performances by folk-rock's The Crane Wives (9 p.m.), Americana's Roosevelt Diggs (6:30 p.m.) and rockabilly's Delilah DeWylde (4 p.m.)
The brewery and Aldea Coffee will serve beverages outside, with Righteous BBQ smoking a locally raised pig at the event, which will also offer vegetarian and side options. Details online here.
INGRID MICHAELSON, AJR
When: 8 p.m. Friday
Tickets: $32 ($15 w/ Calvin ID)
Where: Hoogenboom Center at Calvin College, Grand Rapids
Singer-songwriter Ingrid Michaelson's seventh and latest album, "It Doesn't Have to Make Sense," is described by AllMusic.com as "a set of sonically robust, emotionally transfiguring anthems recorded in the wake of her mother's death and the breakup of her marriage." It continues the New York indie-pop/folk artist's stellar track record since releasing her first recording back in 2005. The Grand Rapids show is just the second stop on her "Hell No Fall Tour."
Opening the show will be New York indie-pop band AJR. Get tickets and details online here.
RED TAIL RING CD-RELEASE SHOW
When: 8 p.m. Friday
Tickets: $18-$28
MUTEFLUTES, SETH BERNARD
When: 8:30 p.m. Saturday
Tickets: $10
This represents two completely different types of shows on two consecutive nights at the intimate Seven Steps Up in Spring Lake, showcasing a few of Michigan's most talented roots music acts.
First up, the Red Tail Ring duo of Michael Beauchamp and Laurel Premo has just released an absolute folk masterwork with "Fall Away Blues" – an album that perfectly demonstrates the duo's harmony-filled ability to pay tribute to traditional folk music while enhancing it with a contemporary twist. Read more about them and listen to their music in this Local Spins Artist Spotlight feature.
The listening room follows that on Saturday with one of its "standing-room only" shows which encourage folks to stand, dance and cheer along to the performers. In this case, those performers are two Michigan gems who also have inspiring new albums to promote: Indie-folk/rock's The Muteflutes, with "Hideway," and Earthwork Music collective founder Seth Bernard, with "Eggtones for Peace."
Get tickets and details about both shows online at pindropconcerts.com.
MODUL8: ONE-YEAR ANNIVERSARY PARTY
When: 9 p.m. Friday
Tickets: $10 advance, $15 day of show
Where: The Pyramid Scheme, Grand Rapids
Modul8 is celebrating the first anniversary of this collective effort "by local independent artists aimed at sharing knowledge of underground music and culture. They honor legacy, celebrate refinement and progression, and most of all are committed to elevating and promoting quality local music." The anniversary bash will feature sets by well-known and respected DJs Justin Long (Chicago), SuperDre (Detroit), Nesto and Sylock. In addition, the event will feature visual art from the likes of Hugo Claudin, Esan Sommerseli, Elena Solis and George Eberhardt.
Get details online at pyramidschemebar.com.
PULASKI DAYS
When: Friday-Sunday
Admission: Varies
Where: 14 Polish clubs around Grand Rapids
It's back yet again. Pulaski Days, that annual celebration of all things Polish held in commemoration of Revolutionary War hero Casimir Pulaski, gets unleashed on Friday, with beer, Polish food, dancing and of course, plenty of live music unleashed at 14 different halls around Grand Rapids. The entertainment ranges from the likes of popular polka bands The Diddle Styx playing Kasciuszko Hall at 935 Park Ave. SW and Gerry Kaminski's Polka Network at Fifth Street Hall at 701 Fifth St. NW to rock bands such as Dennie Middleton & The Hype at Eastern Avenue Hall at 506 Eastern Ave. NE and The Decades at Legion Post 459 at 658 Michigan St. NE.
Get the full schedule and lowdown at pulaskidays.org, including info about the Pulaski Days shuttle bus to get you safely from club to club and details for the 11 a.m Saturday parade.
VANILLA ICE, SALT N PEPA
KID N PLAY, ALL 4 ONE
ROB BASE, TONE LOC
When: 7:30 p.m. Saturday
Tickets: $20, $35
Where: Van Andel Arena, Grand Rapids
This tour is billed as "I Love the '90s," a nostalgic showcase presented by SiriusXM and featuring Vanilla Ice, Salt N Pepa (with Spinderella), Kid N Play, All 4 One, Rob Base and Tone Loc. Fans can expect a bevy of familiar hits, including "Ice, Ice Baby," "Push It," "Shoop," "It Takes Two" and more as part of this lineup.
This is the inaugural edition of the tour spotlighting hip hop, R&B and pop-fueled dance acts. Get details and tickets online here.
BEATS ANTIQUE
When: 8 p.m. Saturday
Tickets: $20 first 100, $25 advance, $28 day of show
Where: The Intersection, Grand Rapids
Beats Antique is an ensemble that's truly unlike any other: The California-based experimental electronic, dance and genre-fusing act unfurls an eye-popping live spectacle that's heavy on performance art. And during the same week that the band releases its new album, "Shadowbox," the troupe brings its ambitious U.S. tour back to Grand Rapids.
Opening the show will be Too Many Zooz and Thriftworks. Get details about the 16-and-older show online here.
THE HOWLERS CD-RELEASE:
SUZIES, TRASH HOUNDS
When: 9 p.m. Saturday
Tickets: $8 advance, $10 day of show
Where: The Pyramid Scheme, Grand Rapids
Consider this a psychedelic triple CD-release show for the ages. Three of Grand Rapids' most talented rock bands combine efforts to rev up audiences and unveil their new recordings all on the same night: Matt Ten Clay & The Howlers ("Outta Sight, Outta Mind"), Suzies and Trash Hounds.
Ten Clay, of course, is also a talented producer and engineer and owner of Amber Lit Audio, which has spawned numerous local recordings, many with a psych-rock bent. This also, sadly enough, not only marks the debut of a new EP by Trash Hounds, but also represents the group's final show. Get more details online at pyramidschemebar.com.
MUSTARD PLUG
When: 9 p.m. Saturday
Tickets: $10 advance
Where: Bell's Brewery Eccentric Café, Kalamazoo
Grand Rapids ska-meisters Mustard Plug continue to spread their party-styled, dance-fueled, rock fun wherever they go, calling on not only material from their latest studio album, "Can't Contain It," but favorites from their 20-plus-year career. Bike Tiff and Functional Citizens also perform on Saturday.
The Mustard Plug appearance wraps up a week of tantalizing shows at Bell's, with Nappy Roots and Last Gasp Collective on Thursday, and The Whigs and The Legal Immigrants on Friday. Get the lowdown online at bellsbeer.com.
THE WAY DOWN WANDERERS
BARBAROSSA BROTHERS
When: 9:30 p.m. Saturday
Admission: $5
Where: Founders Brewing, Grand Rapids
The Way Down Wanderers of Peoria, Ill. have raised their profile over the past year, with the five-piece band's entertaining, soulful and energetic indie-folk, Americana and bluegrass resonating with audiences across the Midwest and beyond. The band is touring behind its self-titled full-length debut album, which has earned high praise from critics.
Opening the show will be Saginaw's Barbarossa Brothers, a lively bunch that churns out "Michigan-bred bayou folk" that spans any number of genres. Get more info at foundersbrewing.com, along with details about Thursday's free show featuring the return of Bassel & The Supernaturals, with Big Sherb, and Sunday's special 8 p.m. show with Minneapolis indie-pop/neo-soul artist Caroline Smith, with L.A.'s Callie opening the evening.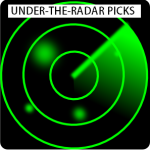 UNDER-THE-RADAR PICKS
Local Spins' weekly selections of bubbling-below-the-surface, must-see shows you might have overlooked
Dr. Fresch playing The Stache inside The Intersection in Grand Rapids, 8 p.m. Thursday, $15 advance, $18 day of show – L.A.-based electronic music artist/DJ Dr. Fresch, aka Tony Fresch, brings his tour to Grand Rapids, with Vantage, Prim and Busko Bear also on the bill. The Stache follows this on Friday with the return of New York's "heavy instrumental rock fusion" band TAUK. Earphorik and Everyday Junior open that show. More at sectionlive.com.
Matt Ulery and The Underground Circus double-CD-release show at Rockford Brewing, 8 p.m. Thursday, free – This is a special Rockford Brewing show indeed. Not only is RBC about to open its long-awaited new kitchen, but on Thursday night it hosts Chicago 's Matt Ulery, who's officially releasing his new "Loom/Large Festival" album this week, and Grand Rapids progressive jazz group The Underground Circus, which is releasing its debut album. Could be quite the night of cutting edge jazz.
The Outer Vibe and The Accidentals playing the ArtPrize Awards Viewing Party at Rosa Parks Circle in downtown Grand Rapids, 5 p.m.-midnight Friday, free – The eighth edition of the ArtPrize international art competition wraps up Friday night with the announcement of the big winners for 2016. The party will kick off with a performance by rock/pop's The Outer Vibe, followed by a live stream of the awards ceremony at Grand Rapids Civic Theatre starting at 7:35 p.m. Afterward, Traverse City's The Accidentals will bring their indie-folk charm to the official after-party. Details online here.
Noel Webley & His Jazz Friends playing Linc Up Community Center at 341 Hall St. SE in Grand Rapids, 6:30 p.m. Friday – This is an evening of "smooth and neo-soul jazz," led by longtime Grand Rapids musician Noel Webley, who's joined by John Gist, JR Simmons, Melvin "MC" Clark, Bennie Keys Jr., Don Newton and Nakai Roberson. Details online here.
Rage Against the Tool playing Park Theatre at 248 S. River Ave. in Holland, 9 p.m. Friday, $10 advance, $13 day of show – This is the second time this interesting juxtaposition of artists has been unleashed at Park Theatre. The bands Bulls on Parade and Harry Manback will pay tribute to the music of Rage Against the Machine and Tool at this 17-and-older show presented by West Mitten Media.
White Rabbit and The JetBeats playing Tip Top Deluxe Bar & Grill in Grand Rapids, 9 p.m. Friday, $5 – What's not to like: The JetBeats revel in '60-styled British invasion glory, much of it by The Beatles, and White Rabbit continues with its entertaining take on rock from the late '60s, '70s and '80s.
Matt Williams, Bled Life, Hey Marco!, Kill All Control and more playing the Greenville Octoberfest at the Montcalm County Fairgrounds in Greenville, 11 a.m.-11 p.m. Saturday, $10 adults, $5 children, $50 VIP – This annual fund-raising event for children's music education boasts 10 acts performing throughout the day, including headliner/country singer Matt Williams, plus Bled Life, Country Rewind, The Hook, Hey Marco!, Wildcard, Sonimatic, Whiskey Bound, Kill All Control and Deepfall (with Wildcard getting things started at 11 a.m.). Get more information and tickets online here. And check out the Local Spins Artist Spotlight on Matt Williams.
Susan Picking releasing her children's CD at the Harris Building, 111 S. Division Ave. in Grand Rapids, noon Saturday, free — Singer-songwriter and musician Susan Picking is hosting a "soft release" of her new children's CD, "The School of Life," with a performance that will have bassist Jay Round and drummer Tom LangeJans accompanying her, along with some children. It will serve as Picking's final performance during ArtPrize and she notes that the recording is "a message-driven project that teaches and promotes tolerance, kindness, celebrating our uniqueness, bullying prevention, living in the now, and having fun."
That Beatles Thing playing River City Saloon at 1152 Leonard St. NW in Grand Rapids, 9 p.m. Saturday, free – James R. Murphy Jr., Pete Bardolph, Bill Vaness and Fritz von Valtier deliver exquisite renditions of the Fab Four, and they return to River City Saloon with "new material and new polish on the other songs."
Red Legs, Lipstick Jodi and Boy From School playing Mulligan's Pub in Grand Rapids, 10 p.m. Saturday, free – Mulligan's Pub hosts a troika of talented, up-and-coming rock acts with distinctly different approaches for this Saturday night affair which feature Red Legs, Lipstick Jodi and Boy From School. Get the lowdown online here.
Folias playing Trinity Lutheran Church in downtown Grand Rapids, 3 p.m. Sunday, free – Folias are an amazingly talented flute-and-guitar duo. This concert is their first performance of the fall, premiering seven new original pieces. Details online here.
ON THE HORIZON
Oct. 10
Real Estate/EZTV, The Pyramid Scheme
The Noise Presents Parkway Drive – Unbreakable Tour/We Came As Romans/Counterparts/Martyr for Madison, The Intersection
Oct. 11
The Noise Presents Parkway Drive – Unbreakable Tour/We Came as Romans/Counterparts/Martyr for Madison, The Intersection
Drunken Cuddle/40rty, Tip Top Deluxe
Oct. 12
Steve Talaga Trio, H.O.M.E. at The BOB
Maria Muldaur, Tip Top Deluxe
Tyrone Wells/Andy Suzuki, Seven Steps Up
The Autumnatic, SpeakEZ Lounge
Oct. 13
The Great Indoors/On The Line/Andrew Star and The Hobo Scene/The Bebop Survival Task Force, The Pyramid Scheme
Moon Hooch/Honeycomb, The Stache inside The Intersection
Cherub – Bleed Gold Tour/Frenship/Boo Seeka, The Intersection
Chris Carpenter, H.O.M.E. at The BOB
Papadosio/Flightwave, Bell's Eccentric Café, Kalamazoo
Desmond Jones, Harmony Hall
Oct. 14
Tunde Olaniran/Convotronics/Britney Stoney, The Pyramid Scheme
Valley Girl/Birdie County/Noisewaves/Rise of the Broker, The Stache inside The Intersection
Dangerville/All Night Tigers/The Feral Frankensteins, Tip Top Deluxe
Brena, H.O.M.E. at The BOB
Ellis Paul, Seven Steps Up
Maria De Buenos Aires, Van Andel Arena
Particle/Kung Fu, Bell's Eccentric Café
Sedgewick, New Holland Brewing Pub on 8th, Holland
Oct. 15
Gosh Pith/Norty/Alexander Lynch/Darkly, The Pyramid Scheme
The Sauce CD Release Show/Love Handle, Tip Top Deluxe
Typo, H.O.M.E. at The BOB
Maria de Buenos Aires, Betty Van Andel Opera Center
John Brown's Body/Melophobix, Bell's Eccentric Café, Kalamazoo
J Marinelli, Harmony Hall
Oct. 16
Dweezil Zappa Plays Whatever the F@%k He Wants – The Cease & Desist Tour, The Intersection
Whitney/Sam Evian, The Pyramid Scheme
Devil's Cut/Westside Rebellion/Antilogical/Dead Eye Zack, Tip Top Deluxe
An Intimate Acoustic Evening with Todd Cary, Seven Steps Up
River Rouges Dixieland Jazz Band, Harmony Hall
Oct. 17
Boy & Bear/Cobi, The Pyramid Scheme
Oct. 18
Cosmonauts/Heaters/Moonwalks, The Pyramid Scheme
Oct. 19
Seth Bernard & Dan Rickabus, SpeakEZ Lounge
Citizen/Nicole Dollanganger/Free At Last, The Pyramid Scheme
Rittz/Jarren Benton, The Intersection
Hayden James/Dena Amy, The Stache inside The Intersection
Steve Hilger Band, H.O.M.E. at The BOB
Copyright 2016, Spins on Music LLC