The week boasts plenty of local gems with The Soil & The Sun, the season's final Tuesday Evening Music Club at Meijer Gardens, a Founders CD-release show, and the return of Four Lincolns.
THE BIG LIST: Aug. 26-Aug. 31
Labor Day weekend falls a bit early this year, which sadly means the unofficial end to summer already has arrived. But that doesn't mean the live music scene is winding down, as The Big List definitively proves.
Support our coverage of
West Michigan's music scene
RALSTON BOWLES & FRIENDS
THE ACCIDENTALS
When: 7 p.m. Tuesday
Tickets: $12 adults (regular Meijer Gardens admission)
Free for Meijer Gardens members
Where: Frederik Meijer Gardens & Sculpture Park, Grand Rapids Township
Time flies when the live music is so much fun. After another uber-successful summer, Meijer Gardens' family-oriented Tuesday Evening Music Club series starring regional artists wraps up this week with the traditional closing show featuring Grand Rapids singer-songwriter and TEMC founder Ralston Bowles bringing in a passel of top-notch musicians to accompany him. This year, he's also spotlighting special guests The Accidentals, an amazing, young Traverse City duo that's been tearing it up across the region this summer with its multi-instrumental, genre-crossing breed of rootsy music, from folk to rock to Americana.
All of Meijer Gardens is open until 9 p.m. Get more details about the series at meijergardens.org.
T-PAIN
SNOOTIE WILD, MYKELL VAUGHN
BANDO JONEZ, KT, NINO
When: 8 p.m. Tuesday
Tickets: $25 advance, $30 day of show
Where: The Intersection, Grand Rapids
Florida rapper T-Pain, aka Faheem Rasheed Najm, has become a star in part by collaborating and guest starring on a host of other artists' monster hits, including Flo Rida's "Low" and Pitbull's "Hey Baby (Drop It to the Floor)." But the master of Auto-Tune also plans to release his fifth solo album later this year, "Stoicville: The Phoenix."
His "Drankin' Patna" tour which stops in Grand Rapids features a bevy of other rappers, including Snootie Wild, Bando Jonez and more. Get ticket information online at sectionlive.com. By the way, The Intersection on Sunday features more rap and DJs as part of the "Clash of the Kings" show with DJ Q89, DJ Buscat, DJ Johnny B Good and PJ Da DJ. Tickets are $10 advance.
CRAIG MORGAN, CHASE RICE
SHELBY ANN-MARIE MILLER
When: 7 p.m. Tuesday
Tickets: $9.37-$49
$5 more day of show
GOO GOO DOLLS, DAUGHTRY
PLAIN WHITE T'S
When: 6:30 p.m. Wednesday
Tickets: $26-$49
$5 more day of show
THEORY OF A DEADMAN
HALESTORM, FLED FIVE
When: 7 p.m. Thursday
Tickets: $20-$49
$5 more day of show
Where: All three shows at Fifth Third Ballpark, Comstock Park
Summer's not nearly over as this Summer Concert Series at Fifth Third Ballpark proves. Country fans are liable to be out in force when country stars Craig Morgan ("Almost Home"), Chase Rice ("Ready Set Roll") and Portland, Michigan's Shelby Ann-Marie Miller kick off the series on Tuesday evening, followed by Wednesday's impressive triple bill of rock bands: Goo Goo Dolls, Daughtry and Plain White T's. Daughtry, led by the one-time "American Idol" star Chris Daughtry, returns to the ballpark after drawing a big crowd for the band's Rock the Rapids appearance in 2013.
The series wraps up with Grand Rapids' own hard-rocking Fled Five opening for Theory of a Deadman and Halestorm on Thursday. Gates open at 6 p.m. Tuesday and Thursday, 5:30 p.m. on Wednesday. Local Spins will be on hand for the Wednesday's show so please stop and say hello. Get tickets and more information online at bluecapentertainment.com. And read more about the series in this Local Spins story.
LAKE STREET DIVE
LOWDOWN BRASS BAND
When: 7 p.m. Thursday
Tickets: Concert is sold out
Where: Meijer Gardens, Grand Rapids Township
This is one of those shows that's a head-scratcher in a way because it sold out so quickly. Although the band has been around for about a decade, Boston's Lake Street Dive has turned a lot of heads recently with its uniquely soulful, indie-pop/jazz approach and performed at this year's Newport Jazz Festival.
Interestingly, the band inquired earlier this year about performing at the intimate Tip Top Deluxe Bar & Grill on Grand Rapids' West Side, but the timing/date of the show couldn't be worked out. Next thing you know, the group is booked at the much larger Meijer Gardens amphitheater and sells out the concert. (Chicago's Lowdown Brass Band opens the evening.) The concert has created a bit of an anticipatory buzz, especially with the group's most recent album, "Bad Self Portraits," earning favorable reviews. And, of course, the band drew a lot of attention and Internet fame with its version of "I Want You Back," played on a Boston sidewalk. The YouTube video here has generated more than 2.2 million views. Pretty impressive.
DIARRHEA PLANET
HERZOG, EXPUNK
When: 8:30 p.m. Thursday
Tickets: $10
Where: The Pyramid Scheme, Grand Rapids
Nashville's Diarrhea Planet has an unfortunate name, but this six-piece rock band has a stellar reputation for putting on absolutely incredible live shows, which means its appearance at this intimate Grand Rapids nightclub makes for a must-see concert. Last year, the band put out its fourth recording, the humorously titled, "I'm Rich Beyond Your Wildest Dreams," and the bio on its website claims it's "ready to conquer hearts" and "demolish eardrums" in a "whole life-affirming and flat out fun" way. So there. Get info and tickets at pyramidschemebar.com.
MAIL ORDER MONSTERS CD-RELEASE SHOW
NOISEWAVES, MAVERICKS & MONARCHS
When: 9:30 p.m. Thursday
Admission: Free
Where: Founders Brewing Co., Grand Rapids
So, Mail Order Monsters has an engaging moniker but perhaps an even more engaging musical approach: The Grand Rapids trio writes and performs original tunes using only Commodore 64 computers, a true antique when it comes to technology, considering they were discontinued back in 1994 after selling millions upon millions of units. The "chiptune" band uses multiple keyboards connected to Commodore audio circuitry during its live shows. Band members are celebrating release of their debut album, in LP and CD form, and some special guests will be joining them on Thursday night. Oh, and band member Rich Vogel tells me they do "a pretty rockin' synth metal cover of 'Electric Funeral' by Black Sabbath." Sweet. Details online at foundersbrewing.com. On Saturday, Founders brings in the amazing experimental instrumental jazz wizardry of Canada's Badbadnotgood, $5.
FOUR LINCOLNS
THE SLEEVES, PETE BASS
When: 8 p.m. Friday
Admission: $5
Where: Tip Top Deluxe Bar & Grill, Grand Rapids
So, this is the first time that Grand Rapids' "Keen"-ly entertaining Four Lincolns will be back out in public playing their uniquely compelling rock music in more than a year, which in itself, makes this worth the trip. Add to that an opening solo acoustic performance by Pete Bass and a night-ending set by The Sleeves, and Labor Day weekend couldn't have a more rousing kickoff. More details online at this Facebook event page.
The Tip Top follows this up on Saturday with the entertaining Deep Fried Pickle Project out of Coloma, Mich., a band that plays a zillion homemade instruments, aka "everything AND the kitchen sink." Also on the bill will be Nicholas James and Clouds and Bigfoot Buffalo. Admission is $6.
THE SOIL & THE SUN
When: 8 p.m. Saturday
Tickets: $10, free for Hope College students
Where: Knickerbocker Theatre, 86 E. 8th St., Holland
The Hope College Concert Series kicks off its season with a doozey of West Michigan rock ensemble. The Soil and The Sun has deservedly attracted national attention for its spiritual, "experiential," orchestral music, and the band just released a brilliant new album, "Meridian." Its last concert at Founders Brewing Co. had the brewpub at capacity with a standing-room only crowd. This is the band's last West Michigan show before heading out on a three-month tour to promote the new recording.
VOX VIDORRA
MAN FRANCISCO
When: 9:30 p.m. Saturday
Admission: $5
Where: Billy's Lounge, Grand Rapids (Eastown)
When dynamic singer Molly Bouwsma-Schultz called it quits with Blue Molly, it saddened some longtime fans who wondered what might come next. Well, Vox Vidorra is what came next, and this tremendously captivating and talented foursome (Bouwsma-Schultz, Scott Schultz, Ryan K. Wilson and Theo Ndawillie II) brings multi-instrumentalism, three-part harmonies and real soul to its indie-rock approach. Detroit's Man Francisco, aka Francis Jaramillo with a rotating cast of musicians, opens the show. Details at the Billy's Lounge website.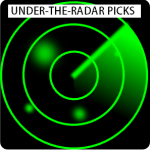 UNDER-THE-RADAR PICKS
Local Spins' weekly selections of bubbling-below-the-surface, must-see shows you might have overlooked
Kishi Bashi and Filmloom playing The Pyramid Scheme in Grand Rapids, 7 p.m. Wednesday, $12 advance, $14 day of show – With a new album, "Lighght," which is pronounced, well, "light," Kishi Bashi returns to Grand Rapids with his inventive indie-pop/rock violin-playing prowess. A founding member of Jupiter One, who's also toured with Of Montreal and Regina Spektor, Kishi Bashi (aka Kaoru Ishibashi) latest album rose to No. 52 on the Billboard 200 chart. Grand Rapids' own innovative Filmloom opens the show, along with Dave Menzo. Ticket info at pyramidschemebar.com.
David Molinari playing One Trick Pony in Grand Rapids, 8 p.m. Thursday, free – If you've seen Molinari, you know what kind of musical magic he can produce. If you've never seen him in the cozy confines of One Trick Pony as part of the Acoustic Stew series, you owe it to yourself to check this singer-songwriter out. Details online at onetrick.biz.
Flex.0, Murder Party, Anti-Logical and Cosmonaut playing The Tip Top Deluxe Bar & Grill in Grand Rapids, 8 p.m. Thursday, $3 – These West Michigan bands rock. Not much more needs be said, especially if you intend to start your holiday weekend a bit early.
Wisaal playing Happy Hour at Billy's Lounge in Eastown, 6 p.m. Friday, free – This phenom of a world music group from Lansing weaves a number of compelling musical styles and rhythms into its instrumentals. The perfect "Happy Hour" show, which also happens to be a warm-up to Grand Rapids Soul Club's monthly spinning of dance-happy vinyl, is at 9:30 p.m. Friday, $5.
Copyright 2014, Spins on Music