With ArtPrize's finale looming, the week also brings a three-night concert series to Rosa Parks Circle, SoundIsRed's CD-release party, a Harvest Fest and Detroit's Laura Rain.
THE BIG LIST: Oct. 7-12
UPDATE: DUE TO "UNFORESEEN CIRCUMSTANCES" THE JJ GREY AND MOFRO SHOW HAS BEEN CANCELED
JJ GREY AND MOFRO
When: CANCELED
Tickets: $25
Where: The Intersection, Grand Rapids
Note: The Intersection announced on Tuesday afternoon that Tuesday night's JJ Grey and Mofro concert has been canceled, with refunds available at the point of purchase. Opening act, The London Souls, will perform in The Stache as part of the Fly Moon Royalty show.
Anyone who's seen JJ Grey and Mofro perform know that this Southern rock-hued blues outfit jams in truly soulful style, led by the vocals of JJ Grey. Through eight studio albums released since 2001, the band born in Jacksonville, Florida, oozes a certain swampy, Lynyrd Skynyrd-like vibe. N
In The Stache the same night, Seattle neo-soul duo Fly Moon Royalty (featuring Action Jackson, a former Grand Rapidian) takes the stage, with Action Figures opening ($8 advance, $10 day of show). Allo added to that bill: New York City's The London Souls – a rock 'n' roll duo – will perform what promises to be lively set. Get details online at sectionlive.com.
By the way, The Intersection this month is teaming up with Will Play for Food to donate a meal to a West Michigan child in need for every ticket sold to every show in October, including the JJ Grey concert. So far, that's 4,000 meals with hopes for 10,000 by the end of the month. Nice. Very nice.
SOUNDISRED CD-RELEASE SHOW
When: 8 p.m. Wednesday
Tickets: $7 advance, $10 day of show
Where: The Pyramid Scheme, Grand Rapids
SoundIsRed, a project of Grand Haven's Kevin DePree, unleashes its third studio album, "Party Bus," this week, and the first 50 folks through the doors at The Pyramid Scheme will get a free copy of the CD. EDM fans will appreciate SoundIsRed's unique performance approach, with custom-built electronic instruments, stylish drumming and a high-energy vibe. Willy Wompa of Muskegon and Jake Walker of Holland will also be on the bill for this dance-infused evening.
Get details and tickets online at pyramidschemebar.com.
KARI LYNCH BAND, ANNABELLE ROAD
MATT GIRAUD, THE MAINSTAYS
DOMESTIC PROBLEMS, TROLL FOR TROUT
When: 5 p.m. Wednesday-Friday
Admission: Free
Where: Rosa Parks Circle, Grand Rapids
The WOOD TV 8/Talsma Concert Series organized for ArtPrize's final week boasts some high-profile names in Michigan music. On Wednesday, the opening "country night" features Southeast Michigan's Annabelle Road at 5 p.m., followed by Grand Rapids' own Kari Lynch Band.
Things get soulful with "K'zoo night" on Thursday, as Kalamazoo funk/R&B outfit The Mainstays getting things started, followed by one-time "American Idol" star Matt Giraud, a Kalamazoo artist who's since moved to Nashville. Finally, on Friday – which marks the announcement of the big ArtPrize winners – West Michigan's Domestic Problems gets things rocking, with folk-rock's Troll for Trout opening things at 5 p.m. All of the shows take place at Rosa Parks Circle.
ERIC CHURCH
DWIGHT YOAKAM
BROTHERS OSBORNE
When: 7 p.m. Thursday
Tickets: $39.50, $59.50
Where: Van Andel Arena, Grand Rapids
Some vintage country fans, of course, might suggest that Dwight Yoakam should actually be the headliners here. But make no mistake, country's Eric Church has become a star with his sorta outlaw country mixed with Southern rock style, bringing his "Outsiders" world tour to Grand Rapids, along with The Brothers Osborne.
Yoakam, of course, is a Grammy-winning, truecountry pioneer, not to mention a pretty successful actor. Get tickets and more details online at vanandelarena.com.
By the way, The Stache inside The Intersection a few blocks away hosts the Eric Church after-party the same night with the opening act from the arena show, Brothers Osborne, performing. Doors open at 9 p.m.; tickets are $8 in advance, $10 day of show.
BIG GIGANTIC
MANIC FOCUS, LARGE MOUTH BASS
When: 8 p.m. Thursday
Tickets: $25 advance, $30 day
Where: The Intersection
You gotta love the redundant name. And by golly, in the EDM world, they really are pretty big and gigantic. (Indeed, Big Gigantic teams up with big, gigantic Skrillex for shows later this month as part its U.S. tour.) The Colorado livetronica duo combines live saxophone and drums with its hip hop and jazz-flavored approach – amped up, of course, by elaborate lighting and stage design to enhance the experience for concertgoers. Learn more about the band and check out some videos at its website. Ticket details at sectionlive.com.
JAMIE LYNN SPEARS, THE VANLEARS
<strong>When: 7 p.m. Thursday
Tickets: $25
Where: Holland Civic Center, 150 W. 8th St., Holland
When: 8 p.m. Friday
Tickets: $20-$50, parking $5
Where: DeltaPlex Arena, Walker
Country singer and actor Jamie Lynn Spears, the younger sister of Britney Spears, insists in her hit single, "How Could I Want More?" Well, the 23-year-old released that song last November, debuting at No. 29 on the country charts, with her "The Journey" EP released last May.
The singer is making two West Michigan tour stops, playing the Holland Civic Center with The VanLears as part of the "Holland Firefighters Country Music Spectacular" on Thursday, followed by the same double bill at the DeltaPlex in Walker on Friday, this one hosted by the Fraternal Order of Police's Gerald R. Ford Metro Lodge No. 97. Details about the DeltaPlex show online here.
DEEP GREENS AND BLUES
When: 7:30 p.m. Friday
Admission: Suggested $10 donation
Where: Bethlehem Lutheran Church, 250 Commerce Ave. SW
Bethlehem Lutheran Church's MAJIC Concert Series, which showcases an eclectic mix of regional bands and raises money for social justice programs (including the Heartside Fund), kicks off its 2014-15 season with the folk/country of Deep Greens & Blues, a trio whose influences range from Lady Antebellum to James Taylor (whose well-known song sparked the band's moniker). Travis Atkinson, Kelsey Gustafson and Jason Upton focus on unique harmonies; read more about them in this Local Spins Artist Spotlight feature.
Get details about the MAJIC Concert Series online at bethelehemchurchgr.org, including info about the next concert on Nov. 14, featuring the Celtic music group An Dro.
WHISKEY SHIVERS, THE HOOTENHALLERS
THE CARBOYS, ANGELA SHEIK
When: 5 p.m. Saturday
Admission: $10
Where: Founders Brewing, Grand Rapids
This is actually part of the day-long "Harvest Party 2014" at Founders which gets rolling bright and early at 11 a.m., celebrating "the annual hop harvest" and release of Founders' wet-hopped Harvest Ale. Paid entry into this 21-and-older event gets a commemorative pint glass while they last and your first pint.
The live music offerings, meanwhile, are pretty impressive, with Austin's Whiskey Shivers headlining. Also on the bill: Missouri's The Hooten Hallers, Grand Rapids' The Carboys and Delaware's Angela Sheik.
(Thursday's free show at Founders is pretty impressive, too: New York's Sophistafunk fires up the dance machine, with Kalamazoo's The Mainstays getting the party started.) Details online at foundersbrewing.com.
THE HOUSE JACKS
When: 7 p.m. Saturday
Tickets: $7 advance, $10 day of show
Where: Ceglarek Fine Arts Center, Allendale High School, Allendale
Founded in San Francisco, The House Jacks are touted as "the original rock band without instruments," an a cappella quintet that has led the way in vocal innovation since 1991, creating "amazing instrument imitations," including drums, flutes, guitars, bass, trumpets and synthesizers. And they do it with a fair amount of humor and fun. The group has toured the world, giving more than 3,000 performances over the past two decades, including many TV, movie and radio appearances.
Opening the show will be Milford, Michigan's THUMMp, a five-piece a capella group. Tickets available by calling the Ceglarek Fine Arts Center at 616-892-5593 or by emailing theater@allendale.k12.mi.us.
OK GO
When: 8 p.m. Saturday
Tickets: $20 ($10 Calvin students)
Where: Calvin College Covenant Fine Arts Center, Grand Rapids
There's not a more entertaining band, at least when it comes to music videos, than the ever-creative OK Go. This alt-alt-rock band with a pop sensibility has become the master of elaborate Rube Goldberg machine-styled videos that are truly astonishing in their complexity and wonderful, magical, colorful, crazy fun. (Check out their most recent, stupefying offering, "The Writing's on the Wall," below).
Oh, and they write pretty darned good, catchy songs, too. The L.A.-by-way-of-Chicago band releases its brand new album, "Hungry Ghosts," next week, just a few days after its Grand Rapids show. Get tickets for the Calvin College concert online here.
LAURA RAIN & THE CAESARS
When: 9 p.m. Saturday
Tickets: $5 advance, $10 day of show
Where: Tip Top Deluxe Bar & Grill, Grand Rapids
Retro modern soul, indeed. I've been listening to Laura Rain & The Caesars' latest album "Closer" and I must say I might not hear a more explosive female voice this year. The Detroit blues and soul singer also happens to front a band that rocks the funk out of the joint, so the group's Tip Top debut is likely to rattle the walls while filling the dance floor with a vintage R&B vibe. It's not hype when they describe themselves as a "powerhouse soul" quartet.
Get tickets online at ticketweb.com.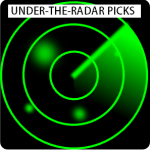 UNDER-THE-RADAR PICKS
Local Spins' weekly selections of bubbling-below-the-surface, must-see shows you might have overlooked
Filthy Still, Matthew Mule McKinley, Drunken Cuddle and The Devil's Cut playing The Tip Top Deluxe Bar & Grill in Grand Rapids, 8 p.m. Wednesday, $7 – Just the monikers of these artists only paints a musical picture that should give you an idea of what to expect on Wednesday night at the Tip Top. Rhode Island's hard-touring Filthy Still delivers bluegrass/punk "with a dash of classic rock." Get ticket info online here.
The Larry Keel Experience playing Bell's Brewery's Eccentric Café, 9 p.m. Thursday, $12 advance, $15 day of show – Virginian Larry Keel's flatpicking guitar-playing is described as "the most powerful, innovative and all-out exhilarating" experience audiences might ever see. Add to that special guest Paul Hoffman of Greensky Bluegrass and you've got a night to remember. Get details online at bellsbeer.com, along with info about Sophistafunk's Friday night appearance at the venue.
Larry and His Flask, Watching for Foxes and Bigfoot Buffalo playing The Pyramid Scheme in Grand Rapids, 7 p.m. Friday, $12 advance, $14 day of show – Many eyes will be on the big ArtPrize announcement Friday, but fans of the wild punk-bluegrass explosion of Oregon's Larry and His Flask will be at The Pyramid Scheme. That's partly because this is billed as the band's "final tour (for a long while)." Not only that, but emerging Grand Rapids folk-rock band Watching for Foxes is also performing that night. Tune into Local Spins Live at 11 a.m. Wednesday on News Talk 1340 AM (WJRW) when the band will be my special guests. (Oh, and The Pyramid Scheme follows this on Saturday with Bayside, I'm the Avalanche and Seaway, $16 advance, $19 day of show.)
Roosevelt Diggs on Thursday, Billy Strings & Don Julin on Friday, and Dede & The Dreamers on Saturday at Rockford Brewing in Rockford, free – This a three-night lineup worth embracing. Starting with the country-hued strains of one of RBC's house bands, Roosevelt Diggs is sure to unleash tunes from its brand new album on Thursday, followed by the lightning-quick bluegrass virtuosity of Billy Strings and Don Julin (who pack the brewpub every time they play there) on Friday, followed by fellow Traverse City-ites Dede and the Dreamers, an "ethereal gypsy" outfit. Details at rockfordbrewing.com.
Vox Vidorra playing the Lakeshore Brew Fest at Camp Blodgett in West Olive, 1-6 p.m. Saturday, $35 – In addition to offerings from a variety of Michigan craft brewers, this second annual event hosts the fast-emerging Grand Rapids band Vox Vidorra which churns out distinctive, soulful indie-rock, led by dynamic vocalist Molly Bouwsma-Schultz. Get details online at lakeshorebrewfest.org.
Steam Powered Bluegrass playing Zellie's Opry House in Howard City, 7 p.m. Saturday, $8 – This is actually a double bill, with Zellie's Opry House Band actually kicking the evening off with a "pre-show" at 6:10 p.m. Then, fiddler Jerry Tobin, lead guitarist Al Pursley, mandolinist Jim Strangways, banjo player Paul Pope and upright basisst Jim VanderWall take the stage as Steam Powered Bluegrass, which has been in the studio recording a new album. Get details online at zelliesopryhouse.com.
ON THE HORIZON:
Oct. 12 – STS9 at The Orbit Room, Grand Rapids
Oct. 14 – Ani DiFranco at State Theatre, Kalamazoo
Oct. 16 – Joan Osborne appearing in the Live at Wealthy Theatre series, Wealthy Theatre, Grand Rapids
Oct. 18 – Ben Folds with the Grand Rapids Symphony, DeVos Performance Hall, Grand Rapids
Oct. 18 – Zombie Beerfest with Stone Thrown, Fled Five and The Boss Mustangs, 4516 24th St., Dorr
Copyright 2014, Spins on Music LLC