Summer is in full swing this week when it comes to music, with special events such as the five-day Freedom Cruise, the first Celadon summer concert, Tip Top's fourth birthday, American WiFi, the return of The Icicles and more on tap.
THE BIG LIST: June 22-28
TIP TOP FOUR-YEAR ANNIVERSARY:
SAM KENNY, EMMA LOO
DEAD EYE ZACK, MILD BILL
JOE, DAVE VACANT
When: 3 p.m. Wednesday
Admission: Free
Where: Tip Top Deluxe Bar & Grill, Grand Rapids
Give credit to Ted Smith and the crew at the Tip Top Deluxe for delivering an intriguing mix of national and local music (rockabilly, roots rock, blues, punk and more) in a cozy spot on the West Side and getting it done for four full years. The bar and its patrons celebrate that birthday in style this week with a special day-long show featuring a host of eclectic West Michigan bands and musicians, so stop by and wish them all the best in continuing to provide Grand Rapids with a singular live music venue. And there are all kinds of drink specials, too.
On Thursday, that whole birthday thing continues with Delilah DeWylde's Birthday Party at the Tip Top, featuring those rockabilly-ing Lost Boys and some special guests starting at 8 p.m. And then there's the Lustre Kings on Friday (with The TruckStop Cobras) and Jeremy Porter & The Tucos (with Four Lincolns) on Saturday. Get the full lowdown on the Tip Top's Facebook event page.
FREEDOM CRUISE:
WAYNE BAKER BROOKS
When: 6 p.m. Wednesday
Admission: Free
Where: DeltaPlex Arena, Walker
MADISON RISING
When: 7 p.m. Saturday
Admission: Free
Where: Grand Rapids Home for Veterans amphitheater, 3000 Monroe Ave. NE, Grand Rapids
The West Michigan Freedom Cruise returns for the second year with motorcycle rides, a Freedom Cruise Golf Classic, classic car shows and, of course, live music from Grand Rapids to Walker to Sparta. It all starts on Wednesday night when the 97LAV Summertime Blues series teams up with Freedom Cruise to present bluesman Wayne Baker Brooks at the DeltaPlex Arena parking lot, with plenty of parking for motorcycles, and beer and food sales.
That's followed on Thursday by the David Warsen Honor Ride and the Sparta Village Motor Festival, and on Friday by the Freedom Cruise Golf Classic at Thornapple Ponte and a Friday Evening Classic Cruise that features a special evening of block party music outside the Garage Bar & Grill on Ottawa Avenue NW. Then on Saturday, Perrin Brewing (which brews the Veterans Pale Ale) hosts a pre-concert party starting at 4 p.m. at the Grand Rapids Home for Veterans with classic cars, bikes, beer, pop and food, followed by a 7 p.m. Freedom Rocks concert starring patriotic rock band Madison Rising, which also played Freedom Cruise in 2014. (Freedom Cruise benefits the Finish the Mission Veteran Relief Fund to assist the Grand Rapids Home for Veterans, and there will also be a presentation on Saturday to the family of David Warsen as part of the American Fallen Soldier Project.) Get more details and a full schedule of events online at freedomcruise.net.
NEON TREES
ALEX WINSTON
When: 7 p.m. Wednesday
Tickets: $25 advance, $28 day of show
Where: The Intersection, Grand Rapids
Utah's Neon Trees really ramps it up on stage, with a growing reputation for its live shows across the country. Of course, they got plenty of attention for their 2010 single, "Animal," and continue to tour behind their most recent album, 2014's "Pop Psychology." And one must admit they have a sense of humor: Their website is fameisdead.com and their most recent single, "Songs I Can't Listen To."
Opening the Grand Rapids show will be Alex Winston and Yes You Are. Get tickets and more information online at sectionlive.com, where you can also get details about Friday's Anti-Flag show that has The Homeless Gospel Choir, After the Fall and The Lippies opening, 6:30 p.m., $17 advance, $20 day of show. (Red Legs play The Stache the same night, with Vinyl Theatre rolling in on Sunday).
GARY CLARK JR.
When: 7 p.m. Wednesday
Tickets: Concert is sold out
Where: Frederik Meijer Gardens & Sculpture Park, Grand Rapids Township
Texas blues-hued guitarist and singer Gary Clark Jr. has made quite the splash since breaking onto the scene several years ago and for very good reason: The talented player is unique in his approach, sincere in his delivery and already has won a Grammy Award (for best traditional R&B performance for "Please Come Home"). He's currently touring behind a live album, released last September, as well as his most recent studio effort, "Blak and Blu." He brings with him one-time West Michigan bassist Johnny Bradley, whose played with Clark the past few years. Read more about that in a Local Spins feature later this week.
THE CRANE WIVES
When: 7 p.m. Thursday
Admission: Free
Where: Riverwalk Plaza, downtown Lowell
Folk-rock's The Crane Wives have a busy summer ahead, including release of the first of two new studio albums the popular Grand Rapids band recorded recently at La Luna Recording in Kalamazoo. The band's harmony-laden, catchy music has long attracted an ebullient following, so performing outdoors in the summer should make for an entertaining Thursday evening as part of the 2015 Lowell Showboat Sizzlin' Summer Concerts series.
Originally, this was to be a celebratory night featuring Michigan's Steppin' In It led by Joshua Davis, who finished third on this season's "The Voice" singing competition on NBC. But due to the conflicts stemming from some high-profile concerts booked since the show wrapped up, the band was forced to cancel its appearance in Lowell this week, though word is the band will likely play the series in 2016.
AMERICAN WIFI
JESSE RAY & THE CAROLINA CATFISH
HALF-LOVE, THE OFFICIAL THIEVES
When: 7 p.m. Thursday
Tickets: $10 advance, $12 day of show
Where: The Pyramid Scheme, Grand Rapids
It may have been said about other bands, it's true, but Grand Rapids pop-rock band American WiFi really could be on the cusp of a regional and/or national breakout. Having signed recently with national management, the band is wrapping up a new studio album and honing its live show for more extensive touring. Catch them at The Pyramid Scheme as part of this showcase of young West Michigan talent, with rockabilly's Jesse Ray & The Carolina Catfish also on the bill, along with Half-Love and The Official Thieves. Get tickets online at pyramidschemebar.com.
And come back to Local Spins later this week for more about American WiFi, its plans for the future and an exclusive video of an acoustic performance of a new song.
TIME & LUCK
When: 8 p.m. Thursday
Tickets: $20-$30
Where: Seven Steps Up, Spring Lake
Lindsay Lou and Joshua Rilko do more than just front the popular Michigan-bred bluegrass outfit Lindsay Lou & The Flatbellys. They also have put together a duo project called Time & Luck, and they're touring Michigan for the first time as a full band with help from bassist Max Lockwood and drummer John Driscoll. Read more about the group in this Local Spins feature. And get tickets and more information about the show online at pindropconcerts.com, along with details about this listening room's special 7:30 p.m. Sunday show featuring the return of Barnaby Bright (aka Nathan and Becky Bliss).
ELECTRIC FOREST:
STRING CHEESE INCIDENT
BASSNECTAR, SKRILLEX
BIG GIGANTIC, KASKADE
When: Thursday-Sunday
Tickets: Festival is sold out
Where: Double JJ Resort, Rothbury

It took a few years, but Electric Forest is officially now a Michigan institution – a must-attend, jam-filled and jam-packed, truly unique music festival that deftly combines art, music and nature in a pretty impressive setting sort of out in the middle of nowhere north of Muskegon. As usual, festival hosts String Cheese Incident and loyal disciples of the Colorado jam-band icons will hold court by headlining three nights of the affair, but there are plenty more big names in the jam and EDM world doing their thing, too: Bassnectar, Skrillex, Kaskade, Flume, Big Gigantic featuring The Motet, Edward Sharpe & The Magnetic Zeroes, Lotus, Yonder Mountain String Band, EOTO, Datsik, Lettuce and a litany of others.
And there's some stellar Michigan representation at Electric Forest this year, too: Traverse City's The Accidentals, Ann Arbor's The Ragbirds and Detroit area's Flint Eastwood are set to regale a new audience with several performances over the weekend. Read more about that later this week at Local Spins, along with coverage of the colorful festival. Plenty of folks also can't wait to see what sort of illuminated psychedelic wonders await festival-goers in the art-laden Sherwood Forest. Get the full schedule and details online at electricforestfestival.com.
THE ICICLES
When: 2 p.m. Saturday
Admission: Free
Where: The DAAC at The Fed Galleries (Kendall), 17 Pearl St. NW, Grand Rapids
Yes, The Icicles are back. The Grand Rapids indie-pop band is finally back working on a brand new album, "Trees Touch Skies," and hosting a free Saturday show to draw attention to the project and the indiegogo.com campaign to help raise funds from fans to support it. Joleen Rumsey tells Local Spins that the band also will be "selling old outfits and vintage clothing to raise money" for the cause, with the event running from 1 to 4 p.m. Saturday.
And Gretchen DeVault notes that the "past few years have been quite a whirlwind for members of the Icicles" due to additions to families and "multiple job changes." But the band has been busy writing music, practicing and preparing to record the follow-up to its 2012 album, "Renegade Parade" (which followed "Arrivals and Departures," "A Hundred Patterns" and "Pure Sugar EP"). More details about the event online here.
GRAND RIVER WATER FESTIVAL:
K. JONES & THE BENZIE PLAYBOYS
DREW NELSON, SETH & MAY
PETER "MADCAT" RUTH WITH DREW HOWARD
When: 11 a.m.-10 p.m. Sunday
Admission: Free
Where: Riverside Park, Monroe Avenue NW, Grand Rapids
This day-long, annual celebration of West Michigan's water resources features an impressive lineup of regional stars, including Drew Nelson, Fauxgrass, Hawks & Owls, Seth & May, Peter "Madcat" Ruth and K. Jones & The Benzie Playboys, Micah Ling & Nic Gareiss, Dede & The Dreamers, Dance of Universal Peace, Nobody's Darlin', a water blessing ceremony, plus art, food and environmental exhibits and speakers.
Get more information about the festival at grandriverwaterfestival.org and read more about the event later this week at Local Spins.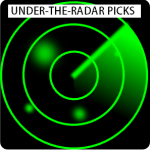 UNDER-THE-RADAR PICKS
Local Spins' weekly selections of bubbling-below-the-surface, must-see shows you might have overlooked
Rustbell playing the Local Spins Wednesday at SpeakEZ Lounge series at SpeakEZ Lounge in downtown Grand Rapids, 8 p.m. Wednesday, free – Rustbell is a new Grand Rapids musical project featuring some musicians familiar to West Michigan audiences: Drummer Dan Rickabus of The Crane Wives, Alex Atkin and Steve Leaf (of the Chicago area) so this is yet another example of the way this series aims to spotlight emerging acts and collaborations you won't find anywhere else (with beer specials to boot). Also tune in to Local Spins Live on News Talk 1340 AM (WJRW) at 11 a.m. Wednesday when the band will the in-studio guests.
Jim Shaneberger Band playing the Celadon Summer Concert Series, 2050 Celadon Dr. NE, in Grand Rapids, 6:30 p.m. Thursday, free – The first concert in the intimate Celadon Summer Concert Series features the incredible blues guitar explosiveness of Grand Rapids' Jim Shaneberger and his band, with food vendors on hands. Bring your own food and beverages, blankets and enjoy this outdoor show in this cozy amphitheater. Next up: Vox Vidorra on July 23.
AOK playing and hosting a video release party for "The Life" at Mexicains Sans Frontieres, 120 S. Division Ave. in Grand Rapids, 7 p.m. Friday, donations accepted — Grand Rapids electronic rock duo AOK is thrilled about releasing their first-ever music video for the single, "The Life," from their "Tracks" EP — a production directed by Michael Cook and Lydia VanHoven. After screening the new video, the group will perform a set in this intimate setting. Details online here.
May Erlewine & The Moonlighters playing Bell's Brewery in Kalamazoo, 9 p.m. Friday, $15 – Earthwork Music artist and widely respected singer-songwriter May Erlewine has a brand new all-star band, featuring her husband, Seth Bernard, Michael Shimmin, Max Lockwood, Brad Phillips and Levi Taylor. That makes this seated show a special affair to be sure. Get tickets and details online at bellsbeer.com, along with the rest of the brewery's upcoming concert schedule.
Pepe Aguilar playing Van Andel Arena in downtown Grand Rapids, 8 p.m. Saturday, $55 and $65 — Multi-Grammy Award-winning musician Pepe Aguilar melds traditional ranchera and mariachi music with rock and pop to forge his own distinctive approach – one that's propelled him to fame and critical acclaim, even landing a star on Hollywood's Walk of Fame. Details online at vanandelarena.com.
Great Notion playing Grateful Dead Tribute at Reservoir Lounge, 1418 Plainfield Ave. NE, in Grand Rapids, 9 p.m. Saturday – Holland's Great Notion is playing a special four-hour Grateful Dead tribute show as part of the Dogfish Brewery American Beauty tap takeover (and in honor of the band's 50th anniversary). The band calls it a "one-of-a-kind event" and so it is. Get details online here.
Max Lockwood & The Michigan Basement, Saltbreaker and Big Dudee Roo playing Founders Brewing Co. in Grand Rapids, 9:30 p.m. Saturday, $5 – Bassist, guitarist and singer-songwriter Max Lockwood guest stars in any number of West Michigan bands (see Erlewine above), but The Michigan Basement is his baby so they'll uncork Lockwood's compelling tunes during this Founders show, along with "instrumental shoegaze supergroup" Saltbreaker and psychedelic/grunge folk outfit Big Dudee Roo, which also features Lockwood. (Founders' free Thursday show features San Diego blues-rock outfit Little Hurricane plus Young Buffalo and Grand Rapids' own Bangups.) Details online here.
THIS WEEK'S FREE COMMUNITY CONCERTS
Tuesday
Thirsty Perch Blues Band (Rogue River Blues Series, Rockford)
Mid-Life Crisis (Wyoming Concerts in the Park)
Prevailing Winds Community Band (Grand Haven Tuesdays in the Park)
Rachel B (East Grand Rapids Concert Series)
Wednesday
Wayne Baker Brooks (97LAV Summertime Blues Series)
Lazy Blue Tunas (Sparta Concerts in Rogers Park)
Musik Box (Garage Bar Block Party, Ottawa Avenue, $3)
Thursday
The Crane Wives (Sizzlin' Summer Concerts, Lowell)
Friday
Orquesta Tradicion (Macatawa Park, Holland)
ON THE HORIZON
JUNE 29
Mike Lutley's West Coast Trio, Jazz in the Park
Del McCoury Band/Bela Fleck & Abigail Washburn, Meijer Gardens
JUNE 30
The Rusty Wright Band, Rogue River Blues Series
Mark Salsa Band, Wyoming Concerts in the Park
Plain Jane Glory, Grand Haven Tuesdays in the Park
Mid-Life Crisis, East Grand Rapids Concert Series
JULY 1
Sea Cruisers, Sparta Concerts in Rogers Park
Mid-Life Crisis, Garage Bar Block Party on Ottawa
JULY 2
The River City Jazz Ensemble, Sizzlin' Summer Concerts, Lowell
Nathan Kalish and the Lastcallers, Founders Brewery
Justin Stover, Rockford Brewery
JULY 3
The Moonrays, Rockford Brewery
AGO Showcase Feat. Sango, Waldo, and More, Bell's Brewery
The Ataris, The Pyramid Scheme
Pink Martini, Meijer Gardens
JULY 4
The Legal Immigrants/Jesse Ray & The Carolina Catfish, Founders Brewery
JULY 5
Doobie Brothers, Meijer Gardens
JULY 6
Mat Kearney/Judah & The Lion, Meijer Gardens
JULY 7
Tonic, The Intersection
Copyright 2015, Spins on Music