From punk to EDM, it's a lively West Michigan week of music. And local acts are kicking up their heels, too, including Melophobix, Mark Lavengood, Tired Blood, Jonny Carroll, Wu Zee and more.
THE BIG LIST: Feb. 20-26
Have concert listings you think deserve to be spotlighted on The Big List? Email date, time, ticket prices, location and details to liz@localspins.com. And scroll down to Thursday's listings for your chance to win tickets to see Lettuce.
THE RIVER ROGUES JAZZ BAND
When: 6:30 p.m. Monday
Admission: $10 members/$15 non-members/$5 students with ID
Where: The Guest House, 634 Stocking Ave. NW, Grand Rapids
The seven experienced musicians of Grand Rapids' The River Rogues Jazz Band bring the traditional sounds of 'Nawlins to this West Michigan Jazz Society's Jazz Gumbo event in advance of Mardi Gras next week.
The ticket prices include a bowl of gumbo or broccoli cheese soup. Get more details online at wmichjazz.org. Doors open at 6 p.m.
THE STEEL WHEELS
When: 8 p.m. Tuesday
Tickets: $20
Where: Bell's Eccentric Cafe, Kalamazoo
Americana-bluegrass-roots music is in capable hands with The Steel Wheels in this mid-week show, the band's second-to-last stop before a few weeks' break. The four-man band, born in Virginia's Blue Ridge Mountains, includes Trent Wagler, lead vocals and songwriter; Jay Lapp, mandolin, guitar and vocals; Brian Dickel, upright bass; and Eric Brubaker, fiddle. You might remember that in 2011, The Steel Wheels did a tour of Michigan — on bicycles.
They also organize the Red Wing Roots Music Festival at Natural Chimneys Park in the Shenandoah Valley. Slated this year for July 14-16, the festival has scored several artists with recent tour stops in West Michigan, including Pokey Lafarge, River Whyless and Driftwood. Tickets for the Bell's show are available here.
DREW HALE
When: 7:30 p.m. Wednesday
Admission: Free
Where: Cedar Springs Brewing Co., 95 N. Main St., Cedar Springs
Cedar Springs Brewing Co. has started to ramp up regular live music offerings, which continue this week with Traverse City area country/Americana singer Drew Hale, who was the 2015 Country Showdown national champion and who has earned attention for what he calls "northern country" music.
A Texas native who was influenced by artists such as Reckless Kelly, Whiskey Myers and Turnpike Troubadours, Hale last fall released his sophomore album, "Roots and Wings," which features a guest appearance by Vince Gill on the track "Pieces." Read more about Hale later this week at Local Spins, and get more details about his Wednesday night show in Cedar Springs online here.
MELOPHOBIX
When: 8 p.m. Wednesday
Admission: Free
Where: SpeakEZ Lounge, Grand Rapids
Together for less than a year-and-a-half, Grand Rapids rock/funk/reggae band Melophobix has quickly cultivated a devoted following for its distinctive music. Guitarist and singer Stefan Schwartz says band members "kind of throw whatever we can at the canvas … mix things around" to create the music that graced an EP released in 2016 and an upcoming new full-length studio album.
Their debut at SpeakEZ Lounge already has created a buzz, so fans are encouraged to arrive early for this evening of horn-enhanced fun. Read more about the band and watch a video in this Local Spins Artist Spotlight feature. As always, there are Michigan beer specials and free parking in the Monroe Avenue lot kitty-corner from SpeakEZ. WYCE will be on hand, too. Up next: Roberta Lee & Denny G. will play SpeakEZ on March 1. SpeakEZ Wednesdays are presented by Local Spins, SpeakEZ Lounge and Glave Business Solutions.
DROPKICK MURPHYS
When: 7:30 p.m. Thursday
Tickets: $20-$35
Where: 20 Monroe Live, Grand Rapids
With a rollicking new album, "11 Short Stories of Pain & Glory," Massachusetts' Dropkick Murphys are continuing their legendary 20-plus-years run as one of the country's leading Celtic punk champions. The band's ninth album, released in January, soared to No. 8 on the Billboard 200 chart and earned praise from Paste magazine for a collection that is "by turns bleak and triumphant" and filled with "heart-pumping hardcore adrenaline and shout-along choruses." And as Paste put it, the Dropkick Murphys "are too loud to ignore."
Accompanying the band on its Grand Rapids tour stop will be The Interrupters and Blood or Whiskey. Get tickets and more details online at 20monroelive.com.
LETTUCE
THE RUSS LIQUID TEST
When: 8 p.m. Thursday
Tickets: $23 advance, $25 day of show
Where: The Intersection, Grand Rapids
There's no funk quite like Lettuce funk. This audience-pleasing bunch, which got its start in Boston back in the early 1990s, has become a festival favorite for good reason: The band charges up crowds with its rambunctious, jazzy, dance-inspiring, funk-fueled attack. The group is touring behind its most recent album, 2016's "Mt. Crushmore."
New Orleans/Los Angeles' The Russ Liquid Test, a funk/electronic act, opens the show. Get details online at sectionlive.com. Congratulations to Local Spins readers Daina "Dinah" Puodziunas and Randy Markey, who won tickets via The Big List to this week's Lettuce show. Check out The Big List Concert Guide every week for a chance to win tickets to some of your favorite shows.
MICHAEL PEARSALL, BRENT SHUTTLEWORTH
When: 8 p.m. Friday
Tickets: $20-$30
Where: Seven Steps Up, Spring Lake
A regular and a favorite at Seven Steps Up, Michael Pearsall is best known as the frontman for Washington D.C. rock band Honor By August. But he's also a talented solo singer-songwriter who's performed in Spring Lake many times over the years.
For the second time, Pearsall is bringing along Nashville singer-songwriter Brent Shuttleworth, a Massachusetts native who is about to release a new EP, "Feels Like Flying." Get tickets and more information online at pindropconcerts.com.
THE JAPANESE HOUSE
When: 8 p.m. Friday
Tickets: $15 ($5 Hope College students, $10 Hope faculty)
Where: Park Theatre, 248 S. River Ave., Holland
The Hope College Concert Series boasts its second big Friday show of the month, with The Japanese House, aka U.K. artist Amber Bain, delivering "timeless synth-pop whose layered vocals and lavish textures unfold into infinite dimensions of feeling."
Bain, a native of Buckinghamshire, is on a U.S. tour with stops this month in Ohio, Michigan, Illinois and Minnesota, touring behind her most recent, pop-leaning, airy, electronically hued EP, "Swim Against the Tide." Get tickets and more information online at calendar.hope.edu.
TIRED BLOOD, ELROY MELTZER
RIO, THE QUIRK
When: 8:30 p.m. Friday
Tickets: $7 advance, $10 day of show
Where: The Pyramid Scheme, Grand Rapids
This is The Pyramid Scheme's Local Showcase No. 12, and it's an eclectic bunch of bands that will be performing on Friday night. Tired Blood – with Ryan Hamlet on guitar and vocals, Trevor Goldner on bass and Derek Lancioni on drums – cranks out rock 'n' roll, Elroy Meltzer is a "weird" folk-rock duo, Rio is singer-songwriter Alexis Brooke (who's releasing her first single on Friday), and The Quirk, which uncorks "basement rock blended with punk and grunge, raw guitars, bass and drums."
Get more information online at pyramidschemebar.com.
THE CREEPSHOW, GALLOWS BOUND
WESTSIDE REBELLION, FERAL FRANKENSTEINS
When: 9 p.m. Friday
Tickets: $10
Where: Tip Top Deluxe Bar & Grill, Grand Rapids
It's a punky week at the Tip Top. The Creepshow's music is described as a "brutalistic mélange of punk, county, psychobilly and good old-fashioned rock 'n' roll." The Canadian band, formed in 2005, sings a lot about horror films, hence the group's moniker, and has released several studio albums over the years with titles such as "Sell Your Soul" and "Life After Death."
Also on the bill is Virginia folk/punk/bluegrass band Gallows Bound with "an aggressive yet melodic" approach, along with Grand Rapids' own Westside Rebellion and Feral Frankensteins. Get tickets and more details online here. (Tip Top follows this on Saturday with a raucous punk show featuring The Penske File, Bong Mountain, I Believe in Julio and Distants, $8, and at 3 p.m. Sunday with The Devil's Cut, St. Christopher, Jason Alarm and Great Black Night, $5.)
POP EVIL
When: 8 p.m. Saturday
Tickets: $23
Where: 20 Monroe Live, Grand Rapids
Pop Evil is a West Michigan hard rock/alt-metal powerhouse, earning a national and international following, a No. 1 hit and high-profile tours with the likes of Five Finger Death Punch, Seether and many more. Frontman Leigh Kakaty and his entertaining compatriots are touring behind their most recent album, "UP," which has generated the singles "Footsteps," "Ways to Get High," "Take it All" and "Only for Now," and peaked at No. 25 on the Billboard 200 chart.
Opening the band's big Grand Rapids homecoming show and 20 Monroe Live debut will be Badflower and Kaleido. Get tickets online at 20monroelive.com. Pop Evil also plays the Fillmore in Detroit on Friday night.
MARK LAVENGOOD BLUEGRASS BONANZA
When: 8:30 p.m. Saturday
Tickets: $18 advance, $22 day of show
Where: Seven Steps Up, Spring Lake
Get ready to hootenanny. This special "Standing Room Only" show at Seven Steps Up promises to rev up the audience with toe-tapping, smile-inducing bluegrass jams as only Mark "Huggy Bear" Lavengood and his uber-talented Bluegrass Bonanza can. Lavengood, a resonator guitarist and mandolinist, is a member of bluegrass' Lindsey Lou & The Flatbellys, but when he's not on tour with that outfit, he creates his own acoustically rousing magic
Get tickets online at pindropconcerts.com, which also has information about a free Saturday morning show featuring Channing & Quinn.
BIG GIGANTIC
BRASSTRACKS
When: 9 p.m. Saturday
Tickets: $29 advance, $32 day of show
Where: The Intersection, Grand Rapids
EDM's Big Gigantic has gotten, well, gigantic in terms of its following and its stature in the scene. The Colorado livetronica/hip hop/jazz outfit brings its "Brighter Future Tour" to Grand Rapids with support from Brasstracks and West Michigan's Flats Stanlie. A music festival favorite, Big Gigantic released its latest recording, "Brighter Future," last August and will follow its current U.S. tour of clubs with a host of major summer festivals, including Coachella, Bonnaroo and Michigan's own Electric Forest.
Get tickets and details online at sectionlive.com. (EDM fans might also want to check out Thursday's show inside The Stache featuring Ganja White Night, Boogie T and Psyntimental, $15 advance, $18 day of show.)
JONNY CARROLL
JOSHUA POWELL & THE GREAT TRAIN ROBBERY
KOHNS, ANDREW GULLEDGE
When: 7 p.m. Saturday
Tickets: $10 advance, $12 day of show
Where: The Pyramid Scheme, Grand Rapids
Grand Rapids singer-songwriter Jonny Carroll has played his infectious, insightful songs from West Michigan to the United Kingdom, busking on street corners and playing in clubs. With his band on board, Carroll plans to fire up the stage at The Pyramid Scheme with help from Indianapolis "fearsome folk" act Joshua Powell & The Great Train Robbery, Grand Rapids singer-songwriters Kohns and Andrew Gulledge.
And tune in to Local Spins on WYCE at 11 a.m. Friday when Jonny Carroll and his band will be the special in-studio guests.
Get the lowdown on Saturday's all-ages show online at pyramidschemebar.com.
ECHOES OF PINK FLOYD
When: 8 p.m. Saturday
Tickets: $25 in advance; $30 day of show
Where: Bell's Eccentric Cafe, Kalamazoo
"Is there anybody out there…there…there…." The Echoes of Pink Floyd is centered here in Michigan and the band has devoted more than a decade to reflecting the legendary British band's music to audiences throughout the Midwest. Guitarist and lead vocalist Tommy Foster is from Whitehall. In addition to a stage full of musicians, the performance features a light show and video. This promises to be an entertaining evening. Look for tickets here.
MADAILA, BIG SHERB
When: 9:30 p.m. Saturday
Admission: $5
Where: Founders Brewing, Grand Rapids
Hailing from Burlington, Vermont, Madaila unfurls psych-pop that's "upbeat, synth-heavy and catchy." This is the only Michigan stop on the band's current U.S. tour, which is promoting its sophomore album, "Traces." The group has shared stages with the likes of BORNS, The Head & The Heart and Big Gigantic.
Opening the show will be Mount Pleasant jam band Big Sherb, which fuses funk, rock and more into its approach. Get information online at foundersbrewing.com.
THE CONCUSSIONS
When: 3 p.m. Sunday
Admission: Free
Where: Creston Brewery, 1504 Plainfield Ave. NE, Grand Rapids
Grand Rapids' Creston Brewery is starting to uncork live music on Sundays in its main floor brewpub, and this weekend's show promises to be a lively one with the surf rock of those masked marauders of sonic goodness, The Concussions. The Grand Rapids band last year released its most recent – and possibly most delicious – album, "Newaygo Sound Machine," so is poised to rattle the Grand Rapids brewery with some new and scrumptious material, as well as old faves. We're sure they'll have recovered from performing Friday at the Winter Beer Festival.
Get more information online on this Facebook event page.
TROPIDELIC, MIDWEST HYPE
When: 9 p.m. Sunday
Admission: Free
Where: Founders Brewing Co., Grand Rapids
Founders Brewing presents a special Sunday night show featuring a band whose tour also stops at The Livery in Benton Harbor on Friday night.
Imported from Cleveland, the six-member Tropidelic is a reggae and funk jam band and has ably supported bigger names on tours throughout the Midwest and Southeast. Paired with Tropidelic is Midwest Hype, imported from Chicago, and operates in a similar genre. It's sure to be a night to shake your tail feathers.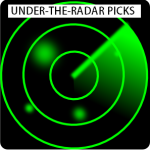 UNDER-THE-RADAR PICKS
Jes Kramer, Shira, How to Live Together and Pink Sky playing The Pyramid Scheme, 8 p.m. Monday, $8 – Kick off your week with this all-ages show: a West Michigan assemblage of talented, innovative acts, including singer-songwriter Jes Kramer, How to Live Together, Shira and Pink Sky.
Colony House playing The Stache inside The Intersection, 6 p.m. Tuesday, $12 advance, $15 day of show – Indie-rock's Colony House brings its "Only the Lonely Tour" to Grand Rapids, with Deep Sea Diver also on the bill. The Tennessee band recently released its sophomore album, after earning attention for its 2014 debut, "When I Was Younger." (The Intersection follows this on Wednesday with Chicago rapper Chief Keef, plus Hoolie Gu + Moe and Glo Gang, $25.)
The Trews and Watching for Foxes, 8 p.m. Tuesday, The Magic Bag, Ferndale, $15 — If you happen to be on the east side of the state this week, look for West Michigan's Watching for Foxes to bring its indie folk rock vibe to this well-known Detroit-area music stage. The Foxes open for Canadians The Trews. The Magic Bag looks west for more dates in the near future: Mark Lavengood Bluegrass Bonanza on Friday and The Accidentals on March 2.
Chain of Lakes playing Railtown Brewing at 3555 68th St. SE in Dutton, 9 p.m. Tuesday, free – The Railtown Songwriter Series touts this as an "encore presentation" of Grand Rapids indie-folk band Chain of Lakes, a project of singer-songwriter Kyle Rasche, who curates the songwriter series. Expect a night of winsome, captivating folk.
Wu Zee playing the Grand Rapids Main Library, 111 Library St. NE in Grand Rapids, 7 p.m. Thursday, free – The unusual "Music in the Stacks" series continues with Grand Rapids hip hop artist Wu Zee, adding to the diverse lineup of artists that have played among the books in the Biography Room of the Main Library, including singer-songwriters Jes Kramer and Tom Hymn. Get more info online here.
Alex Wong & Megan Slankard playing Seven Steps Up in Spring Lake, 7 p.m. Thursday, free – This is a free concert presented by Seven Steps Up as a thank you to folks for nominating the listening room as the best place for live music as part of a Grand Haven Tribune "people's choice" contest. Alex Wong is a Brooklyn-based producer and performer of pop soundscapes; indie-rocker and California native Megan Slankard is touring behind her fifth album, "Running on Machinery." Get details online here. (Seven Steps Up also hosts a free "Liz's Concert" featuring the indie-folk duo Channing & Quinn at 11 a.m. Saturday; details for that show available at pindropconcerts.com.)
Lokella, Jesse Ray & The Carolina Catfish, Hurry Home and The Sailor Kicks playing The Pyramid Scheme in Grand Rapids, 8 p.m. Thursday, $6 advance, $8 day of show – Not much more needs to be said about this dynamic lineup of artists — from the intense rock of Lokella (aka ex-Fine Fine Titans) to the rockabilly/raw blues of Jesse Ray to the ska of The Sailor Kicks.
Knee Deep Shag and Andy Holtgreive playing Bell's Brewery Eccentric Café in Kalamazoo, 9 p.m. Thursday, $10 advance, $12 day of show – Talk about a fun blast from the past. This show boasts the reunion of Kalamazoo's Knee Deep Shag along with a set by the frontman for Grand Rapids' Domestic Problems in a show for the ages. Read more about Knee Deep Shag's comeback later this week at Local Spins. Get tickets for this show online here, along with information about Friday's Bell's show featuring Yolonda Lavender and DC.
Valentiger, Breathe Owl Breathe and Samantha Cooper playing Founders Brewing in Grand Rapids, 9:30 p.m. Thursday, free – This is quite the interesting congregation of acts, from the rock/pop of Grand Rapids' ever-popular Valentiger, to the atmospheric indie-folk of northern Michigan's Breathe Owl Breathe, to the engaging singer-songwriter approach of Kalamazoo troubadour Samantha Cooper.
GR Symphony, Baroque Coffee Concert, 10 a.m. Friday, $16 & The Baroque Concert: Respighi, Handel & Fireworks, 8 p.m. Friday, $26-$34, both at Royce Auditorium at St. Cecilia Music Center — Friday morning's concert features a sampling (and, at 9 a.m., coffee and doughnuts) of the evening concert at the refurbished Royce Auditorium, which may be the finest setting for baroque on this side of the state. Patrick Dupre Quigley is the conductor for both shows, featuring selections from Handel, Telemann, Resphigi, Gluck, and Pergoles/Stravinsky. A graduate of Notre Dame University and the Yale School of Music, "PDQ" is a frequent guest conductor across the country.
Great Lakes Graham & The Fiddleman playing Grand Armory Brewing at 17 S. 2nd St. in Grand Haven, 8 p.m. Friday, free – Hailing from Marquette in the Upper Peninsula, Great Lakes Graham & The Fiddleman is a bluegrass and folk duo featuring Troy Graham and Allen Dupras.
Jim Shaneberger Band, 9:30 p.m. Friday, McDuff's Bar & Grille, 105 E. Superior St., Wayland — This is one of the most underrated and hard-working outfits in West Michigan. Don't be afraid to venture to McDuff's, where Shaneberger is a familiar guest. With bassist Jeffrey Baldus and drummer Steve Harris, JSB is getting ready to drop a new CD soon. On Saturday, catch them at Itty Bitty Bar in Holland.
Twelfth Annual Winter Beer Festival at Fifth Third Ball Park in Comstock Park, 5-9 p.m. Friday, $45; 1-6 p.m. Saturday, sold out — This is pretty much sold out with a few tickets remaining for Friday, so suffice to say that, as usual, throngs of beer-imbibing microbrew lovers will be flooding Fifth Third Ballpark. To entertain the quaffers, The Concussions and Big Dudee Roo will perform on Friday; Fauxgrass and The Mainstays on Saturday. Details online here.
Ninth Annual Great Indoor Folk Festival taking place at The Village at Grand Traverse Commons in Traverse City, noon-5:30 p.m. Saturday, free – This truly singular "festival" takes place indoors in the labyrinth of the Mercato of The Village at Grand Traverse Commons, with "stages" set up throughout the building and featuring a host of folk-hued Michigan artists, including Oh Brother Big Sister, E Minor, New Third Coast and many, many more. Get more details online here.
Delilah DeWylde & the Lost Boys/Jesse Ray & the Carolina Catfish, New Holland Brewing The Knickerbocker, 5 p.m. Saturday — Hopefully Monday's appearance at Tip Top Deluxe's Chili Cook-off will help the band's health, because they've been under the weather lately, Delilah reports on Facebook. DW&LB and JR&TCC are planning to spice up New Holland Brewing The Knickerbocker on Bridge Street at an after-party post-Winter Beer Fest.
Troll for Trout playing One Trick Pony in Grand Rapids, 8 p.m. Saturday, free – One of Grand Rapids' longest-running folk-rock bands, the beloved Troll for Trout, returns to one of its favorite haunts for an evening of fetching Michigan-bred music. Call 235-7669 for reservations.
An Dro playing the Cascade Township Branch of the Kent District Library at 2870 Jack Smith Ave. SE, 2 p.m. Sunday, free – The "Sunday Afternoon Live" series presents the wondrous Celtic strains of Michigan's An Dro, which has regaled audiences for years with its instrumentally adroit music.
ON THE HORIZON
Feb. 27
The Head & The Heart/Whitney, 20 Monroe Live
The Classic Rock Show, DeVos Performance Hall
Whitechapel/Cattle Decapitation/Allegeon/Necromancing The Stone, The Stache inside The Intersection
Shea Lawrence Herdia Trio, Rockwell Republic
GZA/Meyhem Lauren/Controvonics/DJ Dean Martian, The Pyramid Scheme
BassBin: DJ Knight Owl/N8KID, Billy's Lounge
GVSU Concert Band, Louis Armstrong Theater, Performing Arts Center, Allendale
Josh Garrels/John Mark McMillan, Hope College Concert Series. Dimnent Chapel, Holland
Open Mic Jazz Jam, What Not Inn, Fennville
Tom Duffield, Old Dog Tavern, Kalamazoo
Feb. 28
Steve Hackett: Genesis Revisited with Classic Hackett, 20 Monroe Live
Pierce The Veil/Falling In Reverse/Crown The Empire, The Intersection
Nathan Kalish, Railtown Brewing Co., Dutton
POPTueK/DJ Steve Swift, Billy's Lounge
John Shea, Rockwell Republic
Fauxgrass, The Old Goat
Vinyl Night, Rockford Brewing Co., Rockford
GVSU Cantate Chamber Ensemble, St. Paul's Episcopal Church, Muskegon
Open Mic Jazz Jam, What Not Inn, Fennville
Jake Stevens, The Union Cabaret & Grille, Kalamazoo
All American Funk Parade, Bell's Eccentric Cafe, Kalamazoo
March 1
Fuego, Billy's Lounge
Tom Hagen Trio featuring Rick Reuther, Noto's
Dennie Middleton, Blue Water Grill
Jason Wheeler (Fauxgrass) Bluegrass/Folk Jam, Cedar Springs Brewing Co., Cedar Springs
Bill Ellingboe, Theatre Bar, Grand Haven
Jazz Mix Night, The Union Cabaret & Grille, Kalamazoo
The Blue Veins, Shakespeare's Lower Level, Kalamazoo
DJ Bo Paul, Arcadia Ales, Kalamazoo
WMU, Bullock Performance Institute: David Colson, composer/Ben Kamins, bassoon, Dalton Center Recital Hall, Kalamazoo
March 2
The Freddy Cole Quartet, Van Singel Fine Arts Center, Byron Center
Lotus – Night 1/Pigeons Playing Ping Pong, The Intersection
Lindsay Lou & the Flatbellys, The Pyramid Scheme
Nora Jane Struthers & the Party Line/The Bootstrap Boys, Founders Brewing Co.
September Stories/Tranquility/Sewn, Mulligan's Pub
Coty Bouchard, Elk Brewing, Grand Rapids
Brant Satala Trio, One Trick Pony
Brena, H.O.M.E. At The B.O.B.
Jake Stevens, Blue Water Grill
GVSU Jazz Concert, Performing Arts Center, Allendale
Hope College, California Guitar Trio, Miller Center, Holland
Greg Martin, Portobello, Grand Haven
WMU, New Sounds Festival, Bullock Performance Institute: Ensemble Dal Niente, Dalton Center Recital Hall, Kalamazoo
WMU, Master Class: Judy Sherman, Grammy-winning classical sound engineer and producer, Dalton Center Lecture Hall, Kalamazoo
Keith Hall Jams, The Union, Kalamazoo
Homegrown Series and Performance Workshop Hosted by Kaitlin Rose, Old Dog Tavern, Kalamazoo
The Crane Wives, Bell's Eccentric Cafe, Kalamazoo
March 3
GR Symphony: Pictures at an Exhibition, DeVos Performance Hall (March 3-4)
Jeezy/Lil Durk, 20 Monroe Live
The Moonrays, Rockford Brewing Co., Rockford
Drew Nelson and Hwy-2, Tip Top Deluxe
Big Boss Blues, Billy's Lounge
Lotus- Night 2/Pigeons Playing Ping Pong, The Intersection
Helicopter Showdown/Mantis/Bommer/Sandose/Deadlock, The Stache inside The Intersection
Ben Statlets/Paradise Outlaw/Honeybagdr, Mulligan's Pub
Siggno & Los Horoscopos de Durango/Calibre Norteño/Los Tercos de la Sierra, The Orbit Room
Major Murphy/Jamar Eaton: Complete VII/Another Party 2, The Pyramid Scheme
Kathy Lamar Trio, Noto's
Blue Soul Express, H.O.M.E. At The B.O.B.
Alex Mays, Blue Water Grill
Calvin College, Date Night with Women's Chorale, Covenant Fine Arts Center Recital Hall
Hope College, Faculty Recital, Sarah Southard, Jack H. Miller Center, Holland
Hope College Brown Bag Concert Series, Holland Area Arts Council, Holland
The Barbarossa Brothers, New Holland Brewing Pub on 8th, Holland
Dale Wicks, Tripelroot, Zeeland
Driftwood, Seven Steps Up, Spring Lake
Gabrial James, Old Boys Brewhouse, Spring Lake
Tony Reynolds, Portobello, Grand Haven
Bill Ellingboe, C2C Gallery, Grand Haven
Drop 35, Kirby House, Grand Haven
Mortals 2 Band, Millgrove Brewing, Allegan
Kalamazoo Fretboard Festival, Kalamazoo Valley Museum, Kalamazoo (March 3-4)
The Accidentals/Jake Allen, Bell's Eccentric Cafe, Kalamazoo
Lindsay Lou & the Flatbellys, Kalamazoo Valley Museum, Kalamazoo
The Mushmen/Whoopi Goldblum/Max Wixson/Darling Young & the So Beautifuls, Shakespeare's Lower Level, Kalamazoo
Carter Lezman, Arcadia Ales, Kalamazoo
Jeremy Ruggles/BFF/Silphium Blooms, Louie's, Kalamazoo
T-bone Paxon/The RJ Spangler Quartet/Michael Zaporski, Franke Center for the Performing Arts, Marshall
Silent Bark, McDuff's, Wayland
Frank Caliendo, Four Winds Casino, New Buffalo
Big Brutal, Mickeys Pub, St. Joseph
Slim Gypsy Baggage, The Livery, Benton Harbor
The Rumpke Mountain Boys, The Mitten Bar, Ludington
March 4
GR Symphony: Pictures at an Exhibition, DeVos Performance Hall
TroyBoi/Ekali/Cavalier/Ahh Ohh/Wylie, The Intersection
Kevin Jones, One Trick Pony
Tomas Esparza Blues Band, Billy's Lounge
Suzies/The Seventh/The Vintners/Grand Rapids Soul Club/DJ Monk/Four Lincolns/Suport, The Pyramid Scheme
John Shea, Noto's
Pfreak Show, H.O.M.E. At The B.O.B.
Calvin College, Community Symphony, Covenant Fine Arts Center Auditorium
Calvin College & Hope College Wind Ensembles, "The Rivalry in Concert," Covenant Fine Arts Center Auditorium
Beaver Xing/Five By Five/Bella Spark/Emma Lou and Sam, Tip Top Deluxe
Dance Contraption/The Scants/Texas Pete & The Revolution/El, Mulligan's Pub
Coty Bouchard, Blue Water Grill
Plain Jane Glory, Cellar Brewing, Sparta
Don Middlebrook/Living Soul, Old Boys Brewhouse, Spring Lake
Tim Johnson & Co., Portobello, Grand Haven
Drop 35, Kirby House, Grand Haven
Sam Van Wagoner, Saugatuck Brewing Co., Saugatuck
Silent Bark, McDuff's, Wayland
Kalamazoo Fretboard Festival, Kalamazoo Valley Museum
WMU SOM, The Union, Kalamazoo
Kaitlyn Rose, Bell's Eccentric Cafe, Kalamazoo
Nora Jane Strothers & The Party Line, The Livery, Benton Harbor
SOLD OUT Steve Martin & Martin Short/Steep Canyon Rangers/Jeff Babko, Soaring Eagle Casino, Mt. Pleasant
Suds n Snow, Traverse City
March 5
Paddlebots/Hannah Schroeder/Shorthair Domestics, Tip Top Deluxe
GR Symphony, Bach Festival, Leslie Van Becker & Greg Crowell, GRAM
GR Symphony, Bach Festival, American Guild of Organists, Isabelle Demers, Mayflower Congregational Church
GR Youth Symphony & Classical Orchestra, DeVos Performance Hall
Revival of the 80s, Billy's Lounge
Ebony Road Players, Harmony Hall
Michael McDermott, Seven Steps Up, Spring Lake
Hempy Concert Series: Misuzu Tanaka, Saugatuck Center for the Arts, Saugatuck
Rollie Tussing & Midwest Territory Band, Salt of the Earth, Fennville
The Northern Fires, Arcadia Ales, Kalamazoo
Jazz Brunch/Professional Blues Jam, Old Dog Tavern, Kalamazoo
Michigan Hiryu Daiko/An Dro/Quinn Irish Dancers/Temesgen Hussein/Rhythm Life Collective Featuring Kevin Jones & the Rootead Dancers: Global Roots Festival, Bell's Eccentric Cafe
March 6
Rodney Henry/Western Star, Tip Top Deluxe
Tom Duffield, Old Dog Tavern, Kalamazoo
Shea Lawrence Herdia Trio, Rockwell Republic
March 7
Who Hit John?, The Old Goat
Travis Atkinson/Jake Mellema (of Union Guns), Railtown Brewing Co., Dutton
POPTueK, Billy's Lounge
GR Symphony, Bach Festival, Creative Keyboards, Central Reform Church
Pink Martini/China Forbes, DeVos Performance Hall
Plain Jane Glory, Walker Library, North Muskegon
Copyright 2017, Spins on Music LLC