West Michigan music's biggest night is flanked by other bracing shows, including Public Access, Bleep Bloop, Anat Cohen, Alexander Lynch, Albert Lee, Wayland, Diff & Dudley, The Legal Immigrants.
THE BIG LIST: Feb. 6-12
Have concert listings you think deserve to be spotlighted on The Big List? Email date, time, ticket prices, location and details to liz@localspins.com.
CLOUD NOTHINGS
MOON BROTHERS
When: 8 p.m. Monday
Tickets: $20
Where: Calvin College Covenant Fine Arts Center, Grand Rapids
Cleveland's Cloud Nothings, touring behind their latest album, "Life Without Sound," bring their North American tour to Grand Rapids, appearing as part of the Calvin College Student Activities Office concert series. This so-called "new age rock band," led by Dylan Baldi, with Jayson Gerycz, TJ Duke and Chris Brown, has earned growing accolades for its music. Even Pitchfork raved that Cloud Nothings have "re-shaped themselves into something more vital" and created their "most contemplative" album yet.
Chicago "experimental folk" outfit Moon Brothers opens the show. Buy tickets online here.
DIFF & DUDLEY
THE LEGAL IMMIGRANTS
When: 8 p.m. Wednesday
Admission: Free
Where: SpeakEZ Lounge, Grand Rapids
Talk about a rousing night of regional music. This week's Local Spins Wednesdays show pairs a vintage country band of veteran musicians officially releasing its debut album and a rollicking rock 'n' roll band that never ceases to thoroughly entertain its fans. Both bands are nominated for Jammie Awards this year, so this is also a preview of Friday's big awards show at The Intersection.
Diff & Dudley, led by Mitch Wood and Jack Leaver, is celebrating release of "Here's Diff & Dudley featuring The Big Sirs" with this show at SpeakEZ Lounge. The Legal Immigrants, meanwhile, released "Panacea" last year, building on their reputation for infectious, genre-spanning rock.
As always, there are Michigan beer specials and free parking in the Monroe Avenue lot kitty-corner from SpeakEZ. WYCE will be on hand, too, as it prepares for the biggest night of the year for local musicians. Up next: The Turnips play SpeakEZ on Feb. 15. Local Spins Wednesdays are presented by Local Spins, Glave Business Solutions and SpeakEZ Lounge.
THE CADILLAC THREE
ERIK DYLAN
When: 8 p.m. Wednesday
Tickets: $20-$35
Where: 20 Monroe Live, Grand Rapids
These three musicians (formerly The Cadillac Black) grew up steeped in country music in Nashville. Now The Cadillac Three bring their "kiss my ass" attitude and "real" country music to Grand Rapids' newest stage. Singer guitarist Jaren Johnston, lap-steel player Kelby Ray and drummer Neil Mason released their latest record, "Bury Me in My Boots," last year. Johnston boasts co-songwriting credits for Keith Urban's "You Gonna Fly" and Tim McGraw's"Southern Girl."
Opener Erik Dylan also is based in Nashville and has strong songwriting chops. For tickets online, check here.
POKEY LAFARGE
JACK GRELLE
When: 7 p.m. Thursday
Tickets: $30 and $35
Where: St. Cecilia Music Center, 24 Ransom Ave. NE, Grand Rapids
Pokey LaFarge has embraced vintage early jazz, swing and old-timey folk in a way that has thoroughly engaged audiences and critics. But he's not willing to stand still. He tells Local Spins that he's been "experimenting more than ever" and that will show up on his upcoming new album being released in the spring. He'll bring some of the new songs and a full band with him for this Acoustic Café Folk Series show in Royce Auditorium of the St. Cecilia Music Center in Grand Rapids.
Read the full Local Spins interview with LaFarge online here, including his playlist of current favorite albums and a video from his last, highly acclaimed album, 2015's "Something in the Water." St. Louis country-folk artist Jack Grelle opens the show. (LaFarge follows his Grand Rapids appearance with a sold-out show Friday at The Ark in Ann Arbor.)
DIRTY HEADS
THE OUTER VIBE
STYLEE DUB
When: 8 p.m. Thursday
Tickets: $23-$35
Where: 20 Monroe Live, Grand Rapids
Expect The Outer Vibe to fill 20 Monroe Live to the brim with its always energetic and hard-rocking sound. This five-member band, formed in Grand Rapids and now based in Nashville, never fails to keep the audience entertained: Nick Hosford, guitar; Sean Zee, vocals; Lisa Kacos, trumpet & keys; Andrew Dornoff, bass; and Noah Snyder behind the drums. Also on the bill is electro-reggae-dub duo Stylee out of Muskegon: Brett Kerr on guitar and vocals and Denny Spira, drums.
The headliner is California's Dirty Heads, a reggae and hip-hop outfit that lately has been offering a more upbeat sound that you might expect from the land of perpetual sunshine. Tickets are available online here.
WYCE JAMMIE AWARDS
When: 5 p.m. Friday
Admission: $5 suggested donation to WYCE
Where: The Intersection, Grand Rapids
Rightly billed as the biggest night of the year for West Michigan's music scene, this annual event sponsored by Grand Rapids community radio station WYCE (88.1 FM) will dole out awards for the best regional music of 2016, plus performances by more than two dozen acts on two stages, including The Accidentals, The Go Rounds, The Great Ones, Heaters, Jesse Ray & The Carolina Catfish, I Believe in Julio, Kari Lynch, Red Tail Ring, The Mainstays and Seth Bernard, who hosts the after-party.
As always, Local Spins will be on hand to showcase the action and you can read more about event with a full schedule on Tuesday right here at LocalSpins.com. Tune in to Local Spins on WYCE at 11 a.m. Friday for a little preview of Friday night's hoopla, with an in-studio appearance by nominated artist Joe Shields.
THE VERVE PIPE
PAPA VEGAS
When: 8 p.m. Friday
Tickets: $18-$25
Where: 20 Monroe Live, Grand Rapids
The Verve Pipe is back in a big way. Michigan's platinum-selling, '90s alt-rock band has enjoyed a resurgence in recent years and are excited about headlining a show at this new venue in downtown Grand Rapids. Led by Brian Vander Ark, the band will release not one, but two new albums later this month – a collection of new originals and its first live album.
For this show, however, the band will celebrate the 20th anniversary of its much-acclaimed "Villains" album by playing it from start to finish for fans. And to up the ante for longtime devotees, fellow Grand Rapids '90s phenoms Papa Vegas will open the show. Get tickets online here. Read more about the band later this week at Local Spins and tune in to Local Spins Live on 1340 AM WJRW at 12:06 p.m. Wednesday when members of the band will be the in-studio guests.
ALEXANDER LYNCH, HUMONS
KID RUNNER, REBEL KUZCO
When: 7 p.m. Saturday
Tickets: $10
Where: The Pyramid Scheme, Grand Rapids
Grand Rapids electronic soul/R&B singer Alexander Lynch follows up his first Jammie Awards performance on Friday with a full headlining set at The Pyramid Scheme – the same venue where he first made a big splash more than a year ago. The Upper Peninsula native creates dark, moody and infectious songs with help from producer Ryan McCarthy (Stepdad). Read more about him online here.
Also on the bill: Detroit's Humons, Columbus, Ohio alt-pop band Kid Runner and Grand Rapids hip hop artist Rebel Kuzco. Get tickets and details online at pyramidschemebar.com.
WEST MICHIGAN LUTHIER CONCERT
When: 7:30 p.m. Saturday
Tickets: $12.50
Where: Dogwood Center for Performing Arts, 4734 S. Campus Court, Fremont
There's nothing quite like this annual celebration of West Michigan guitar and acoustic instrument makers. The West Michigan Luthier Concert showcases performances by TW Felty, Don Bremmer , Fred Kacos Keith Caldwell, Gene Calkins, Ian Tronsen, Jerry Roberts, Mark Swanson, Don Benson, Megan Wirts (and Benson's 11 year old granddaughter, Cyanne), Chester Winowiecki and the Bearded Ladies Men, Katie Springer and Isaac Smith.
Not only that, but there's an opportunity during a 6:30 p.m. guest reception to talk to luthiers about instrument-building, view finely crafted instruments, check out photographs of handmade instruments and generally celebrate these artists and their work. Call 231-924-8885 for information about this event that's sponsored by the NCAA-Artsplace.
TONY LUCCA
When: 8 p.m. Saturday
Tickets: $25-$35
Where: Seven Steps Up, 116 S. Jackson St., Spring Lake
Tony Lucca, who was plucked from the Detroit suburb of Waterford to appear on TV's "The Mickey Mouse Show" as a teen, left behind the actor's life some 20 years ago to pursue life as a musician. Known for performing a riveting acoustic show, Lucca is a veteran of TV show "The Voice" and has performed with judge Adam Levine's Maroon 5 and other big-name artists.
Check here online for tickets.
PUBLIC ACCESS
HEAVY COLOR, AFTER OURS
When: 9:30 p.m. Saturday
Admission: $5
Where: Founders Brewing, Grand Rapids
This instrumental "post-rock" supergroup, Public Access, featuring Steve Leaf, Ben Zito and Dan Rickabus of The Crane Wives, and Earthwork Music founder Seth Bernard (plus special guests) is at work on the follow-up to its much-buzzed-about self-titled 2015 album, and according to Rickabus, "ready to throw down some brand new jams for the community." It wraps up Founders' "Firkin Freezeout" celebration of firkins.
Also on the bill are Heavy Color and After Ours. (Public Access also kicks off Friday's Jammie Awards at The Intersection at 5:30 p.m.) Get more information about the Founders show here, along with details about Thursday's free show featuring Moon King, PARTS and Bermudas.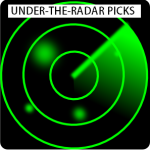 UNDER-THE-RADAR PICKS
Josh Rose's "Seeds of a Love Song" at Frederik Meijer Gardens & Sculpture Park, 6:30 p.m. Tuesday, $60 ($55 members) – Get inside the craft of songwriting courtesy of acclaimed West Michigan singer-songwriter Josh Rose, who "shares his knowledge of the world of songwriting with a heartfelt focus on love songs and the process through which they emerge." It's the perfect pre-Valentine's Day workshop led by an indie-folk artist and teacher. Call 808-3600 or enroll online here.
Wayland playing an acoustic show at Park Theatre in Holland, 7 p.m. Wednesday, $15 advance, $20 day of show – West Michigan's own hard-rocking Wayland – fresh off of opening a sold-out concert for Shinedown at the brand spanking new 20 Monroe Live venue in downtown Grand Rapids – follows up with a more laid-back show in Holland. This is a rare opportunity to catch this hard-gigging band in this sort of setting. Get details and tickets online here.
Albert Lee playing Seven Steps Up in Spring Lake, 7 p.m. Wednesday, $25-$35 – Renowned guitarist Albert Lee has played this listening room before, regaling audiences with his impeccable guitar work and extensive catalog of songs. Lee, who's been hailed by everyone from Eric Clapton to Earl Scruggs for his virtuosity, returns with his band (John Thomas, Will MacGregor, Jason Smith) for an evening most won't soon forget. Get tickets online here.
Anat Cohen with the Northview High School and Rockford High School jazz bands playing the Max Colley Jr. Performing Arts Center at Northview High School, 4451 Hunsberger St. NE in Grand Rapids, 7 p.m. Wednesday, $10 adults, $5 students/senior citizens – This special fund-raising concert features renowned jazz clarinetist-saxophonist Anat Cohen who has toured the globe and earned widespread accolades along the way. In addition to Northview and Rockford jazz bands, the Michigan State University Jazz Octets I & II will be on hand for this show under the leadership of Diego Rivera. Need more info? Contact Greg Wells at gwells@nvps.net.
Branded, Cedar Springs Brewing Co., 95 N. Main St., Cedar Springs, 8 p.m. Wednesday, free — Beer and music, both brewed in the land of the Red Hawks. The seven musicians of local country band Branded will fill the tall rafters at Cedar Springs Brewing Co., where German-style beer rules the roost and you can find free live music every Wednesday evening. Branded's self-produced album is called "Fifty Turns."
Bleep Bloop playing The Stache inside The Intersection in Grand Rapids, 8 p.m. Thursday, $12 advance, $15 day of show — Described as "outer-space bass," Bleep Bloop unleashes "stripped back, bass-heavy beats paired with stark, surreal soundscapes." Also on the bill for this 16-and-older Grand Rapids EDM show: Proko, Lady Reign and PRIM.
Watching for Foxes, Cold Mountain Child and Megan Dooley playing Bell's Brewery Eccentric Café in Kalamazoo, 9 p.m. Thursday, $8 advance, $10 day of show – This is a regional indie-folk showcase of sorts. Folk-rock's Watching for Foxes creates atmospheric, dynamic and lush music, something spotlighted on the band's most recent studio album. And Kalamazoo's Cold Mountain Child and Megan Dooley continue to cultivate devoted audiences for their unique music. Details online at bellsbeer.com.
Joshua Davis and Drew Nelson playing the Tri-Cities Historical Museum, 200 Washington Ave. in Grand Haven, 7 p.m. Friday, sold out — Northern Michigan singer-songwriter Joshua Davis is a much-respected indie-folk/rock artist who made a big splash on NBC's "The Voice" and who continues to impress audiences with his earnest music – as does Americana singer Drew Nelson. It's no wonder this Red House Concert Series show is sold out.
Grand Haven High School Irish Music Fest at Grand Haven High School, 17001 Ferris St. in Grand Haven, 7-9 p.m. Friday, $5-$10 – This "fun, family-friendly festival" features traditional Irish music and dance, with performances by GOTAK, Switchback and the Ardan Academey of Irish Dance. Get more details online here.
Eighth Annual Traverse City Microbrew & Music Festival in the Sara Hardy Farmers Market Parking Lots B & T, Grandview Parkway and Union Street in Traverse City, 4-10 p.m. Saturday, $45 – This annual Traverse City celebration combines more than 200 microbrews with bracing regional music, including performances by Kyle Hollingsworth Band, The Nth Power, The Joshua Davis Trio, The Mainstays, Lucas Paul Band, The Change with Peter "Madcat" Ruth, Roosevelt Diggs, Charlie Millard Band, Brotha James, Jack Pine, Deep Blue Water Samba School and others. General admission tickets are $45. Attendees must be 21 or older. Get tickets online here. (Also Kyle Hollingsworth and The Nth Power playing Bell's Brewery Eccentric Café in Kalamazoo on Friday night.)
The Nick Moss Band playing Tip Top Deluxe Bar & Grill at 760 Butterworth St. SW in Grand Rapids, 9 p.m. Saturday, $10 — The Nick Moss Band provides a night of music shaded with blues, R&B and rock and roll. Guitarist/songwriter Moss is rooted in Chicago blues and carries 16 Blues Music Awards. The band's 2016 double-disk release "From The Fruit To The Root" continues his exploration of the influence of the blues into many corners of American music. (By the way, Desmond Jones returns to the Tip Top Deluxe on Friday night with Vendetta).
Robin Connell/Jeremy Siskind/David Rosin playing the Sanctuary at Fountain Street Church, 3 p.m. Sunday, $10, $5 for students — Jazz pianist Jeremy Siskind performs as part of FSC's "Jazz in the Sanctuary" concert series. Chair of Western Michigan University's keyboard area, he brings a long list of performances and awards to the stage. Siskind is known for performing more than 100 house concerts in 25 states. He'll be joined by bassist David Rosin and Grand Rapids favorite Robin Connell. Find tickets here.
Randy Marsh & Friends, SpeakEZ Lounge, 600 Monroe Ave. NW, 7 p.m. Sunday, free – Join drummer and jazzman Marsh every Sunday as he hosts regulars and a rotating cast for an entertaining evening of jazz.
ON THE HORIZON
Feb. 13
Stephen Lynch, Wealthy Theatre
Shea Lawrence Herdia Trio, Rockwell Republic
BassBin: Valentines With Gettoblaster, Billy's Lounge
Open Mic Jazz Jam, What Not Inn, Fennville
Tom Duffield, Old Dog Tavern, Kalamazoo
Nobunny/Choke Chains/The Hemingers, Shakespeare's Lower Level, Kalamazoo
Feb. 14
POPTueK/DJ Steve Smith, Billy's Lounge
Terry Lower Quartet/Edie Evans Hyde, "A Valentine for Beaver Island," Ladies Literary Club
Underground Circus, New Holland Brewing The Knickerbocker
The Easy Idle String Band, The Old Goat
Kari Lynch, Railtown Brewing, Dutton
Kalamazoo String Collective, Arcadia Ales, Kalamazoo
Take Three Jazz Ensemble, The Grand, Grand Haven
May Erlewine, 7 Monks Taproom, Traverse City
Feb. 15
The Naked Magicians, 20 Monroe Live
Fuego, Billy's Lounge
Tom Hagen Trio featuring Rick Reuther, Noto's
River North Jazz, The Old Goat
The Turnips, Local Spins Live, SpeakEZ Lounge
Dennie Middleton, Blue Water Grill
Kyle Brown, Cedar Springs Brewing Co., Cedar Springs
Jazz Mix Night, The Union Cabaret & Grille, Kalamazoo
The Sam Pilnick Project, Arcadia Ales, Kalamazoo
The Blue Veins Blues Jam, Shakespeare's Lower Level, Kalamazoo
WMU Bullock Performance Institute: Kontras Quartet/The Kruger Brothers, Dalton Center Recital Hall, Kalamazoo
Feb. 16
Kari Lynch, Elk Brewing, Grand Rapids
Led Zepplin 2, The Intersection
The Moxie Strings, One Trick Pony
Superfuture/Dreezstring/Sandose/Dead Language/G-Bread, The Pyramid Scheme
Throwback Thursday, Billy's Lounge
Kaitlyn Zittel, Long Road Distillers
DJ Curtis Avison, Back Forty Saloon
Nadal & Jamie Dionne, H.O.M.E. At The B.O.B.
Mary Rademacher Reed & Robin Connell, JD Reardon's
Don Bidell, Blue Water Grill
Aoife O'Donovan, Seven Steps Up, Spring Lake
Nate Holley, Itty Bitty Bar, Holland
The Sam Pilnick Project, The Union, Kalamazoo
Annie, Miller Auditorium, Kalamazoo
Homegrown Series and Performance Workshop Hosted by Kaitlin Rose, Old Dog Tavern, Kalamazoo
House of Boogie/Bat Guano/Matt Dorbin, Bell's Eccentric Cafe
Feb. 17
Tribal Seeds Winter Roots Tour/Raging Fyah/Nattali Rize, The Stache inside The Intersection
Black Tiger Sex Machine/Dabin/Kai Wachi, The Intersection
Back to the 80s Homecoming: Sixteen Candles, 20 Monroe Live
Lukewarm & The Not So Hots/The Bootstrap Boys, Tip Top Deluxe
Retro D'Luxe: 80s Prom, The Pyramid Scheme
Lipstick Jodi, Mulligan's Pub
Flamingo Dance Pate Feat: AB & Nibog, Billy's Lounge
Sweet J Band, H.O.M.E. At The B.O.B.
Kathy Lamar Trio, Noto's
John Shea, JW Marriott
DJ Feutz, Back Forty Saloon
Calvin College, Praize Night with Gospel Choir, Covenant Fine Arts Center Auditorium
Luis Vargas/5 N-Clave/El Ray Supremo, The Orbit Room
John Sanger, Blue Water Grill
Amy Andrews, Rockford Brewing Co., Rockford
Gabrial James, 57 Brew Pub, Greenville
Kari Lynch, Grand Armory Brewing, Grand Haven
Tim Johnson & Co., Portobello, Grand Haven
Whoopee Cat, Kirby House, Grand Haven
Pop Fiction, Unruly Brewing Co., Muskgeon
The Factory, McDuff's, Wayland
Jagged Edge, Kalamazoo State Theatre, Kalamazoo
The Dow Family, Boatyard Brewing, Kalamazoo
WMU Nick Finzer, trombone/jazz, Dalton Center Recital Hall, Kalamazoo
Frontier Ruckus, Old Dog Tavern, Kalamazoo
Cardboard Highway/Joys/Vines/Crash City Saints, Louie's, Kalamazoo
Zion Lion's Marley Mardi Gras Carnival, Bell's Eccentric Cafe, Kalamazoo
The Music Hop: Ghost Bunnies, Arcadia Ales, Kalamazoo
Rick Springfield, Four Winds Casino, New Buffalo
Hope College Great Performance Series, Dave Douglas Quintet, Jack H. Miller Center, Holland
Twin Peaks/Post Animal, Hope College Concert Series, Park Theatre, Holland
Re Soul/'d, Itty Bitty Bar, Holland
Vinylicious, New Holland Pub on 8th, Holland
The Carter Lezman Band, Macatawa Ale Co., Holland
Calvin College, Praize Night with Gospel Choir, Covenant Fine Arts Center
The BackBeats, Cranker's Brewery, Big Rapids
Tesla, FireKeepers Casino & Hotel, Battle Creek
May Erlewine/Max Lockwood/Michael Shimmin, 10 Pound Fiddle, East Lansing
Tumbleweed Jumpers, The Livery, Benton Harbor
Thornetta Davis/The Accidentals/Barbarossa Brothers, Petoskey Blues Fest presented by Traverse Bay Blues Society, Emmet County Community Building, Petoskey (Feb. 17-18)
Feb. 18
GR Symphony: Symphony with Soul featuring Lalah Hathaway, DeVos Performance Hall
Young The Giant/Lewis Del Mar, 20 Monroe Live
Calvin College, LadySmith Black Mambazo/Calvin Gospel Choir, Convenant Fine Arts Center
Heaters/Major Murphy/Lost System/Shiv, Founders Brewing Co.
Beyond Bash 2K17: Super Dre/Philo/Rebel Kuzco/Shamar Alef/Clear Soul Forces/Guilty Simpson, The Pyramid Scheme
Four Lincolns/JOE/The Sadie Hawkins, Tip Top Deluxe
Benjamin Francis Leftwich/Brolly/Hannah Schroeder, The Stache inside The Intersection
Loudpvck/Aazar/Babz/Chetty Machete, The Intersection
Juke Joint Hand Me Downs, One Trick Pony
Danger Damsels Burlesque, Billy's Lounge
FourFour Sound System, Mulligan's Pub
Beyond Bash: Guilty Simpson/Clear Soul Forces/SuperDre/Rebel Kuzco/Philo/Shamar Alef, The Pyramid Scheme
John Shea, Noto's
Stolen Horses, Back Forty Saloon
Crawpuppies, H.O.M.E. At The B.O.B.
The Suburbans/The Tube Socks, Flamingo Lounge
Los Tucanes de Tijuana, The Deltaplex
Tony Reynolds, Blue Water Grill
Boy From School, Rockford Brewing Co., Rockford
Deliliah DeWylde, Trail Point Brewing, Allendale
Megan Dooley, Millgrove Brewing, Allegan
Kari Lynch, Unruly Brewing Co., Muskegon
River Whyless, Seven Steps Up, Spring Lake
Tim Johnson & Co., Portobello, Grand Haven
Bill Ellingboe, Old Boys' Brewhouse, Spring Lake
Jack Leaver, Saugatuck Brewing Co., Saugatuck
Tribute to Bob Seger, Park Theatre, Holland
Pretty Rage, Itty Bitty Bar, Holland
Tomas Esparza Blues Band, Macatawa Ale Co., Holland
Tom Pancy Quartet, Grand Armory Brewing, Grand Haven
Hope College, Concerto & Aria Concert, Miller Center, Holland
Gabrial James, Tripel Root, Zeeland
Chris Kushman, McDuff's, Wayland
Joshua Davis/May Erlewine, Rootead, Kalamazoo
Less is More/Nashan Holloway, Bell's Eccentric Cafe, Kalamazoo
WMU School of Music, The Union, Kalamazoo
Duffield Caron Project/Olivia Mainville & the Aquatic Troupe/Jack and the Bear, Old Dog Tavern, Kalamazoo
Calvin College, Ladysmith Black Mambazo/Calvin Gospel Choir, Covenant Fine Arts Center
The Mickeys, Grand River Folk Arts Society, Wealthy Theatre
Chirp, The Livery, Benton Harbor
Kellie Pickler, Little River Casino, Manistee
Uncle Kracker/Matt Austin, Streeter's Ground Zero, Traverse City
Laith Al-Saadi/Larry McCray/The Marcus King Band, Petoskey Blues Fest presented by Traverse Bay Blues Society, Emmet County Community Building, Petoskey
Ben Whiting, Charlevoix Cinema III, Charlevoix
Feb. 19
Ralph Votapek, Sunday Classical Concert Series, Grand Rapids Art Museum
GRCC Instrumental Ensembles Concert, St. Cecilia Music Center
I Prevail/Wage War/Islander/Assuming We Survive, The Intersection
Revival of the 80s, Billy's Lounge
The Stubborn Strays/Shoebox/American Zombie Inquisition, Tip Top Deluxe
The Marcus King Band/Slim Gypsy Baggage, Wealthy Theatre
Jazz Brunch, The Old Goat
Mike Frost & Mike Hyde, JW Marriott
River Rogues, Harmony Hall
Randy Marsh & Friends, SpeakEZ Lounge
Andrew Rathbun Trio, LaFontsee Galleries
Glenda Williams/Sound Proof/Kathy Lamar/Young Men 4 Christ: Taste of Soul Sunday, Grand Rapids Public Library Main
Hope College, Julie Sooy (flute)/Martha Waldvogel-Warren (harp), Faculty Recital, Miller Center, Holland
Jo Serrapere & The Lawfawndas, Salt of the Earth, Fennville
May Erlewine, Ransome Library, Plainwell
Mozart's Magnificent Voyage, Kalamazoo Symphony Orchestra, Chenery Auditorium, Kalamazoo
Martila Sanders and Gee Q/Crossroads the Ressurection, Kalamazoo Valley Blues Association, Shakespeare's Lower Level, Kalamazoo
Jazz Brunch/Seventh Son, Old Dog Tavern, Kalamazoo
Lee Krahenbuhl, Arcadia Ales, Kalamazoo
WMU University Symphonic Band, Miller Auditorium, Kalamazoo
Kalamazoo Academy of Rock, Bell's Eccentric Cafe, Kalamazoo
Seong-Jin Cho, The Gilmore, Kalamazoo
Hempy Concert Series: Loren Fishman, Saugatuck Center for the Arts, Saugatuck
Blissfest Jam Session, Red Sky Stage, Petoskey
Feb. 20
The River Rogues, West Michigan Jazz Society Monday Night Gumbo, The Guest House
BassBin: Stay At Home Dabs/Henry Brooks, Billy's Lounge
Shea Lawrence Herdia Trio, Rockwell Republic
Jes Kramer/Shira/How To Live Together/Pink Sky, The Pyramid Scheme
WMU University Concert Band, Miller Auditorium, Kalamazoo
Tom Duffield, Old Dog Tavern, Kalamazoo
Open Mic Jazz Jam, What Not Inn, Fennville
Feb. 21
Chain of Lakes, Railtown Brewing Co., Dutton
POPTueK/DJ Jay Vee, Billy's Lounge
Colony House/Deep Sea Diver, The Stache inside The Intersection
Schlitz Creek, The Old Goat
Take Three Jazz Ensemble, The Grand, Grand Haven
Truth in Jazz Orchestra, The Watermark, Muskegon
GVSU Choral Concert, Coo-DeWitt Center, Allendale
Broadway Grand Rapids: The Sound of Music, DeVos Performance Hall (Feb. 21-26)
Tony Reynolds & Wally Michaels, Salt & Pepper Pub, Holland
The Steel Wheels, Bell's Eccentric Cafe, Kalamazoo
Watching For Foxes/The Trews, The Magic Bag, Ferndale
Feb. 22
Gabrial James, Crowne Plaza
Chief Keef, The Stache inside The Intersection
Fuego, Billy's Lounge
Tom Hagen Trio featuring Rick Reuther, Noto's
The Groove Band, The Old Goat
Broadway Grand Rapids: The Sound of Music, DeVos Performance Hall
Freddy Degennaro, Blue Water Grill
Drew Hale, Cedar Springs Brewing Co., Cedar Springs
Hildegard Singers, GVSU Arts at Noon, Cook-DeWitt Center, Allendale
Bill Ellingboe, Theatre Bar, Grand Haven
The Jauntee/Cycles, Park Theatre, Holland
JMM Trio, Black Sheep Baa & Grill, Holland
Jazz Mix Night, The Union Cabaret & Grille, Kalamazoo
WMU Bullock Performance Institute New Sounds Festival: Advanced Jazz Ensemble/Birds on a Wire, Dalton Center Recital Hall, Kalamazoo
The Brass Rail, Arcadia Ales, Kalamazoo
The Blue Veins Blues Jam, Shakespeare's Lower Level, Kalamazoo
Copyright 2017, Spins on Music LLC