Impressive local showcases pump up this week's Big List Concert Guide, not to mention a host of intriguing Under-the-Radar picks. And see how you can win tix to Friday's Long Road show.
THE BIG LIST: March 20-26
Have concert listings you think deserve to be spotlighted on The Big List? Email date, time, ticket prices, location and details to liz@localspins.com.
LOCAL SPINS WEDNESDAY:
JAKE KERSHAW
When: 8 p.m. Wednesday
Admission: Free
Where: SpeakEZ Lounge, Grand Rapids
This is part of a the Local Spins Victory Tour for the winner of last summer's Walk the Beat competition in Grand Haven, Jake Kershaw, and you don't want to miss it. Kershaw is a blues-rock prodigy. The 16-year-old guitarist from Marshall, Mich. has wowed audiences with his virtuosity and stage presence. Kershaw already has shared stages with the likes of Jonny Lang, Larry McCray and Anthony Gomes, so he's a young star on the rise. Catch him in the intimate confines of SpeakEZ Lounge for what promises to be a jaw-dropping evening of blues and more. And tune in to Local Spins Live on News Talk 1340 AM (WJRW) at 12:06 p.m. Wednesday when Kershaw will be the in-studio guest.
As always, there are Michigan beer specials on tap for Local Spins Wednesdays, with free parking kitty-corner from SpeakEZ in the lot off Monroe Avenue NW. Local Spins Wednesdays are presented with support from SpeakEZ Lounge, Glave Business Solutions, Division 16 AV and Local Spins.
CASTING CROWNS
When: 7 p.m. Thursday
Tickets: $20-$77.50
Where: Van Andel Arena, Grand Rapids
Contemporary Christian band Casting Crowns delivered a new CD last fall called "The Very Next Thing" and is touring to support it, including dates in Europe in May. The band will be joined on stage by American Idol alum Danny Gokey and Unspoken, another Christian band. Casting Crowns has roots as a church worship band and, with members still in active ministry, the mission has not strayed despite the Atlanta-centered band's success and popularity: more than 10 million albums sold and a comfortable space atop Billboard lists. "Serving God isn't this giant dream a year from now…It's right now," front man Mark Hall, a youth minister for 25 years, told NewReleaseToday.com about the latest recording. Check for tickets online here.
JOEY ALEXANDER
When: 7:30 p.m. Thursday
Tickets: $38-$43
Where: Royce Auditorium, St. Cecilia Music Center, Grand Rapids
When you are a jazz pianist with three Grammy nominations at the age of 12, where do you go from there? Why, of course, you head to the refurbished Royce Auditorium to perform in St. Cecilia Music Center's Spectacular Jazz Series. Joey Alexander, a native of Bali, at age 13 is a bona fide child prodigy who learned to play jazz mostly by ear after first encountering a piano at the age of six. He has performed around the world. "There has never been anyone that you can think of who could play like that at his age," says jazz musician Wynton Marsalis, artistic director of Jazz at Lincoln Center, who first saw Joey perform on YouTube and booked him in 2014. Tickets for Joey's Grand Rapids show can be found online here. Another teen piano prodigy performs at 7 p.m. Thursday at Fountain Street Church. Ethan Bortnick is a 15-year-old from Florida whose concerts have raised millions for charity, including public television. For ticket information, contact Aaron Turner at 616-331-6713.
HERE COME THE MUMMIES
THE SOUL SYNDICATE
When: 7 p.m. Friday
Tickets: $20 (first 200), $22.50 advance, $25 day of show
Where: The Intersection, Grand Rapids
They're back and they're still mummified – in a funky sort of way. Yes, everyone's favorite risen-from-the-dead funksters – aka the mysterious Nashville session musicians who comprise Here Come the Mummies – return to The Intersection for what's become an annual dance party, complete with that show-starting procession that devoted fans have come to know and love.
Upping the ante this time around will be West Michigan's own party-starting, vintage R&B ensemble The Soul Syndicate, which will certainly get the dance floor gyrating courtesy of lead singer Diego Morales and those rambunctious horn players. Get tickets and more information online at sectionlive.com.
MARK VANDENBERGE:
'VAN THE MAN' R&B/SOUL
TRIBUTE TO VAN MORRISON
WSG ROBERTA LEE
When: 8 p.m. Friday
Tickets: $30-$40
Where: 20 Monroe Live, Grand Rapids
Grand Rapids singer Mark VandenBerge has assembled what could be his most ambitious tribute to legendary artist Van Morrison yet. Backed by an all-star West Michigan cast – orchestra, horns, rock band – VandenBerge makes his 20 Monroe Live debut with a show that will feature not only some of Morrison's most beloved, well-known hits ("Brown-Eyed Girl," "Moondance"), but also some deeper tracks from the Belfast-born singer's extensive catalog.
Read more about this Van Morrison tribute later this week at Local Spins. Doors open at 7 p.m. Get tickets online at 20monreolive.com.
THE GO ROUNDS
VOX VIDORRA
When: 8 p.m. Friday
Tickets: $10 advance, $12 day of show
Where: The Pyramid Scheme, Grand Rapids
Kalamazoo's The Go Rounds, of course, have cultivated a diehard regional following for their distinctive, twangy, reverb-laden rock music so these fans are intimately familiar with the electric atmosphere this band creates at its live shows. But it was also exciting for Local Spins to witness how those unfamiliar with the band's music – attending a Michigan House showcase at an Austin, Texas nightclub during the recent South By Southwest music festival – reacted to their live spectacle, and it was magical.
The band returns to Grand Rapids as part of a nation-crossing tour that will also take The Go Rounds to California later this month. Opening will be Grand Rapids soul-rock faves Vox Vidorra. Get details about this 21-and-older show online at pyramidschemebar.com.
THE TIMBRE OF CEDAR
MISS ATOMIC
THE AUTUMNATIC
When:
9 p.m. Friday
Tickets:
$7 advance, $10 day of show
Where:
Long Road Distillers, Grand Rapids
Local Spins Ticket Giveaway: The first person to email john@localspins.com with "LONG ROAD" in the message field will win a pair of tickets to Friday night's show.
Hosting its first big show of the year, Long Road Distillers welcomes The Timbre of Cedar, Miss Atomic and The Autumnatic for an evening of indie-pop/rock in the distillery's upstairs room, The Rickhouse.
Hailing from Detroit, The Timbre of Cedar fosters an intense alternative rock sound with refined instrumentals, attention to detail and powerful female-fronted vocals by Marissa Parham. The Autumnatic is a Grand Rapids-based pop-rock quartet versed in the ways of blues and R&B, and quickly emerging as a must-see West Michigan act. Headlining the show is Nick Warren's (formerly of Bennett) new project, Miss Atomic. The group, which typically plays as a duo, will bring a full-band lineup to fledge its soul-soaked retro pop vibes.
Doors for the show open at 7:30 p.m. with performances beginning at 9 p.m. Tickets are $7 in advance and $10 the day of the show. Tickets can be purchased online here. The Timbre of Cedar will also make an appearance on Local Spins on WYCE for a special acoustic performance. Tune in to 88.1 at 11 a.m. Friday to listen live.
WO-STOCK 2017:
RED LEGS, SMOKIN' DOBROLELES
ALL IS WELL, LIPSTICK JODI
VINYLICIOUS, MIDWEST SKIES
I BELIEVE IN JULIO, MAVERICK & MONARCHS
When: Friday-Saturday
Admission: $10 per night
Where: West Ottawa High School, 3685 Butternut Dr., Holland
With 32 bands playing two stages over two days, the annual WO-Stock festival at West Ottawa High School north of Holland serves as a sort of musical celebration of the start to spring. The indoor affair not only showcases experienced, popular West Michigan acts – including Red Legs, The Smokin' Dobroleles, All is Well, Lipstick Jodi, Midwest Skies, Vinylicious, I Believe in Julio, Mavericks & Monarchs and Likemelikeyou, but a host of emerging young, high school-age bands as well.
Organized by students, the two-day event also serves as a fundraiser for West Ottawa's Cultural Technological Environmental Exchange, which among other things, provides computer equipment to the Republic of Cameroon. Read more about WO-Stock later this week at Local Spins and visit the official website online here.
WATCHING FOR FOXES
IF WALLS COULD TALK
BOY FROM SCHOOL, AUGUST
When: 8 p.m. Saturday
Tickets: $10 advance, $12 day of show
Where: The Pyramid Scheme, Grand Rapids
As we noted earlier, The Pyramid Scheme is rolling out a bevy of stellar regional showcases, wrapping up the week with this one featuring the singular strains of Grand Rapids folk-rock band Watching for Foxes, which launches a Midwest tour in April.
Also on the bill will be Detroit alt-pop-rock band If Walls Could Talk, Grand Rapids indie-rock outfit Boy From School and August. Get more info about this all-ages show online at pyramidschemebar.com.
Watching for Foxes follows this up at 3 p.m. Sunday with a special afternoon show at Creston Brewery on Plainfield Avenue NE (with Creston planning on Sunday shows starting weekly in April). Get details about that show online here.
CHILLY, BLUES & BREWS:
JIMMIE STAGGER, ASAMU JOHNSON
JIM SHANEBERGER, BIG BOSS BLUES
When: Noon-1:30 a.m. Saturday
Admission: Free before 9 p.m.
Where: The B.O.B., Grand Rapids
The fifth annual Chilly, Blues & Brews celebration – sponsored by WLAV, NASH-FM and The B.O.B. – boasts an impressive slate of regional blues acts throughout the day and evening in addition to, of course, a high-profile chili-making contest, sales of Michigan craft beer and, yes, a hot pepper-eating contest.
Performances start at noon at three different locations in The B.O.B. with legendary Grand Rapids bluesman Jimmie Stagger, Asamu Johnson & The Associates of the Blues and Chris Yakopcic, and continue (in order) with Jim Shaneberger, Jake Kershaw, Big Boss Blues, Jedi Mind Trip and DJ Mark Witz. Get more information online at thebob.com.
AMANDA MAIER VIOLIN CONCERTO:
GREGORY MAYTAN, VIOLIN
MARK POTOLESE, PIANO
When: 3 p.m. Saturday
Admission: Free
Where: Cook-DeWitt Center, GVSU Allendale Campus
New music from the 19th century doesn't come around very often, and that's the twist in this GVSU faculty recital.
Swede Amanda Maier (1853-1894) was a gifted composer and violinist who studied at the Royal School of Music in Stockholm and gave concerts in Sweden and abroad. Her performing career was cut short by her marriage in 1880 and her life was cut short by tuberculosis. But GVSU professor Gregory Maytan, Scandinavian by birth, has devoted time and care to composers of his native land, including this 19th century woman who was a contemporary of the Norwegian Edvard Grieg. Maier's 1875 violin concerto that is being presented on Saturday was discovered just three years ago and has been recorded once.
CHASE BRYANT
When: 7 p.m. Saturday
Tickets: $12 (first 200), $15 advance, $18 day of show
Where: The Intersection, Grand Rapids
Nashville country singer Chase Bryant hit the Top 10 with his debut single, "Take It On Back," in 2015 and he brings his national tour of nightclubs to Grand Rapids, with special guests River Melcher and DJ Jay Vee also on the bill for this Intersection show. (Bryant will perform later this month at the Academy of Country Music's ACM Party for a Cause in Las Vegas.) Doors for the Grand Rapids show open at 6:30 p.m. for this all-ages show.
By the way, The Stache on the same night boasts the return of Minnesota, with special guests Champagne Drip and Stratz, $20. Get details about both shows online at sectionlive.com.
LIVINGSTON TAYLOR
When: 7:30 p.m. Saturday
Tickets: $22.50
Where: Dogwood Center for Performing Arts, 4734 S. Campus Court, Fremont
Yes, Boston-born, North Carolina-bred singer-songwriter Livingston Taylor is the brother of the more famous singer-songwriter James Taylor. But this Taylor has racked up an impressive catalog of folk and soft rock music himself, releasing nearly 20 recordings since 1970, with his most recent album, "Safe Home," released earlier this month. And in January, it was declared "Livingston Taylor Day" in Boston.
He brings his tour this week to Michigan, playing Ann Arbor on Friday and Fremont on Saturday. Get tickets and details online here.
THE CRANE WIVES
When: 9 p.m. Saturday
Admission: Free
Where: Rockford Brewing, Rockford
Folk-rock's The Crane Wives have been firing up some intimate venues as of late, and with impressive results – packing places with adoring fans (e.g., SpeakEZ Lounge for Local Spins Wednesday earlier this month). They follow up a rare Wednesday show at Fennville's Salt of the Earth (details at saltoftheearthfennville.com) this week with this rousing affair upstairs at Rockford Brewing, a much-anticipated concert (since a Corner Bar show was canceled earlier this year).
On Friday, The Crane Wives also play the Frauenthal Center for the Performing Arts in Muskegon. See their full schedule online here.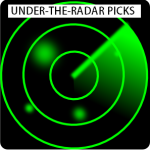 UNDER-THE-RADAR PICKS
Nick Ayoub and The Family playing The Guest House at 634 Stocking Ave. NW in Grand Rapids, 6:30 p.m. Monday, $15 ($10 members) – Pianist Nick Ayoub is the featured performer for the West Michigan Jazz Society's Monday night "Jazz Gumbo" series, with fabulous jazz as well as gumbo and salad for attendees. Get details online at wmichjazz.org.
Local Spins Vinyl Night starring Tricia Woolfenden and Troy Reimink at Rockford Brewing in Rockford, 7 p.m. Tuesday, free – The second installment of Local Spins Vinyl Night at Rockford Brewing features the ever-knowledgeable, erudite pairing of the hosts of WYCE's New Standards show (which airs at 6 p.m. Sundays on 88.1 FM). Tricia Woolfenden and Troy Reimink are sure to surprise and impress attendees with their vinyl selections, and if not, there's great beer to quaff while debating the merits of their music.
Geoff Tate, performing 7 p.m. Thursday at The Intersection, 133 Grandville Ave. SW, Grand Rapids, $25 in advance, $30 day of show — Known for his time as lead singer for prog metal band Queensryche and their controversial split, Geoff Tate brings his "The Whole Story Ryche Acoustic Tour" with seven backing musicians to the Grand Rapids stage. The set list is expected to touch on all 17 releases of Tate's 35 years in rock and roll.
The Real Group, performing at 7 p.m. Thursday at Rockford High School, 4100 Kroes St. NE, Rockford, $20 reserved seating — This a cappella quintet from Sweden with more than 20 albums earned rave reviews from RHS choir teacher Mandy Scott: "I would list them as one of the best singing groups in the world, regardless of genre." This group will appeal to fans of Pentatonix and Manhattan Transfer. Tickets for this Rockford Education Foundation-sponsored event are available at www.rocktix.org and are going fast.
The Rad Trads playing Founders Brewing Co. in Grand Rapids, 9:30 p.m. Thursday, free – Hailing from New York, The Rad Trads play "party-time soul, gospel and jazz," earning attention from fans, critics and folks booking festivals around the country. Opening will be Ohio's Forest & The Evergreens, who also unleash soul, funk, R&B, rock and blues.
Frankie Ballard playing Wink Arena in Big Rapids, 7 p.m. Friday, free (but tickets needed) – Michigan-bred country singer Frankie Ballard continues to make inroads as a national act. He headlines this year's Music Takes Action festival, which raises funds for the Mecosta County Animal Rescue Coalition. A Thousand Horses and Muskegon's Spike the Media are also on the bill. Get details about picking up the free tickets needed for entry online here.
Ken Yates playing Seven Steps Up in Spring Lake, 8 p.m. Friday, $20-$30 – Canadian-born singer-songwriter Ken Yates is an award-winning artist with a new album, "Huntsville." Check out a singer who's been described as "one of the country's brightest singer-songwriters" in the cozy venue that is Seven Steps Up. Tickets available online here.
Ben Daniels Band playing Old Dog Tavern in Kalamazoo, 9 p.m. Friday, free – The Old Dog hosts up-and-coming "Americana/dance/tavern/folk/rock" group The Ben Daniels Band, and follows this on Saturday with Kalamazoo singer-songwriter Megan Dooley's "London tour kickoff" show. Details online at olddogtavern.com.
Cheeze Weez "Impatiently Waitin' " release party at The Stache inside The Intersection in Grand Rapids, 9 p.m. Friday, $10 advance, $15 day of show – Grand Rapids hip hop artist Cheeze Weez celebrates release of his new project, "Impatiently Waitin'," in this star-studded show in The Stache, with DJ Omega Supreme spinning music throughout the evening, which will feature performances by Cheeze Weez, Freaky Neak, Rambo Flacko, B Garber, James Lewis and Chubbaleano. This is an 18-and-older show. Doors open at 9 p.m.
Slim Gypsy Baggage and Mark Lavengood playing Tip Top Deluxe Bar & Grill in Grand Rapids, 9 p.m. Friday, $5 – St. Joseph's Slim Gypsy Baggage are an eclectic rock band whose most recent album jumped into the Hot Top 5 spins of the month at WYCE for February. And they'll be releasing a new studio album in the near future. Bluegrass whiz Mark Lavengood is also on the bill. Get info and tickets online here.
I Believe in Julio, Hollywood Makeout, Big Dudee Roo playing Mulligan's Pub in Grand Rapids, 10 p.m. Friday, free – We're not sure that this three-band lineup has ever been unleashed on a single night in Grand Rapids, but it certainly represents a wide span of compelling, locally bred rock music. Punk's I Believe in Julio, surfy garage rock's Hollywood Makeout and grungey folk-rock outfit Big Dudee Roo will certainly make this a memorable night at Mulligan's.
Bill Staines playing the Wealthy Theatre Annex at 1110 Wealthy St. SE in Grand Rapids, 8 p.m. Saturday, $15 (discounts for senior citizens, students) – This has become an annual affair: Beloved New Hampshire folk singer Bill Staines playing the Grand River Folk Arts Society Acoustic Saturday Nights concert series in Grand Rapids. Get more information online at grfolkarts.org.
The Marcus King Band playing Bell's Brewery Eccentric Café in Kalamazoo, 9 p.m. Saturday, $12 advance, $14 day of show — The Marcus King Band is on a major tour of the United States and has been playing a series of shows in Michigan. Blues-rock wunderkind Marcus King, raised in South Carolina, is making a splash with audiences and will do so again in Kalamazoo, with Grand Rapids' own Jesse Ray & The Carolina Catfish opening this show. Get details online at bellsbeer.com, where you can also find information about Thursday's show featuring the Jeff Austin Band.
The Right Now and Madelyn Grant playing Founders Brewing Co. in Grand Rapids, 9:30 p.m. Saturday, $5 – It's neo-soul night at Founders. Chicago's The Right Now, led by singer Stefanie Berecz, has released three albums since 2009, earning attention for its live shows. Opening the evening will be Detroit neo-soul/R&B singer Madelyn Grant.
Sweet Water Warblers performing at Salt of the Earth at 114 E. Main St. in Fennville, 3:30 p.m. and 7 p.m. Sunday, $15 – This special show at Fennville's Salt of the Earth features the ever-entertaining, harmonious strains of Sweet Water Warblers: Rachael Davis, Lindsay Lou and May Erlewine. (FYI: Sunday night's show sold out, so an afternoon performance was added.) Get more info online at saltoftheearthfennville.com or call 269-561-7258. (The Sweet Water Warblers also play a sold-out show in Grand Haven Friday at the Tri-Cities Historical Museum with Jen Sygit and Sam Corbin as part of the Music at the Museum series hosted by Red House Concerts.)
ON THE HORIZON
March 27
Shea Lawrence Herdia Trio, Rockwell Republic
BassBin: Gettoblaster, Billy's Lounge
Jazz & Gin Mondays featuring Brad Fritcher's Moods, Long Road Distillers
Tom Duffield, Old Dog Tavern, Kalamazoo
Western Michigan University Jazz Lab Band, Dalton Center Recital Hall, Kalamazoo
March 28
CANCELLED: Lionel Ritchie/Mariah Carey, Van Andel Arena
Poured Out/Absolute Suffering/Wolf Down/Meth Mouth, The Upper Room
POPTueK, Billy's Lounge
Funk N Punch, New Holland Brewing The Knickerbocker
Grand Valley State University Chamber Orchestra & Prof. Pablo Mahave-Veglia, Cello Soloist, St. Paul's Episcopal Church, Muskegon
Big GLAMA Jama, Boatyard Brewing, Kalamazoo
Room & Board/Cardboard Highway/2070/Kikimora, Shakespeare's Lower Level, Kalamazoo
March 29
Local Spins Wednesday: Channing & Quinn/Michael Robertson, SpeakEZ Lounge
Pallbearer/Marissa Nadler/Kayo Dot/Soros, The Pyramid Scheme
Norma Jean/He Is Legend/Capsize/Comrades, The Stache inside The Intersection
Matt Woods Band, Tip Top Deluxe Bar & Grill
Jack Leaver, Blue Water Grill
Escaping Pavement, Cedar Springs Brewing Co., Cedar Springs
Jazz Mix Night, The Union Cabaret & Grille, Kalamazoo
Blue Veins Blues Jam, Shakespeare's Lower Level, Kalamazoo
Sounder Green/Steve Pesch, Arcadia Ales, Kalamazoo
Western Michigan University Bullock Performance Institute: Voice Faculty Showcase, Dalton Center Recital Hall, Kalamazoo
Fuego, Billy's Lounge
Tom Hagen Trio featuring Rick Reuther, Noto's
Grand Valley State University Arts at Noon: A Menagerie of Keyboards with Gregory Crowell, Cook-DeWitt Center, Allendale
Hope College, Grand Rapids Symphony, "A Reformation Celebration," Jack H. Miller Center, Holland
Music Goes To War, Hackley Public Library, Muskegon
March 30
Calvin College, Festival of Faith & Music: Jamila Woods
Cory Branan/Rebecca Rego & The Trainmen, Founders Brewing Co.
Bear Grillz/Terravita/POgman/Wooli, The Intersection
Atlas Genius/Young Pioneer, The Stache inside The Intersection
Jim Shaneberger Band, Long Road Distillers
Retro Dluxe: Spring Break 1989, The Pyramid Scheme
Igor and Red Elvises, Tip Top Deluxe
Kathy Lamar, One Trick Pony
Cheap Dates, H.O.M.E. At The B.O.B.
John Sanger, Blue Water Grill
Throwback Thursday, Billy's Lounge
Novice/Vines/Michigamma, Mulligan's Pub
John Shea, The Zeppelin Cocktail Lounge inside The Knickerbocker
John Stockdale & Friends/Michael Riley, Rocky's Bar & Grill
Vincent Hayes, Elk Brewing Grand Rapids
Andy Frisinger & Chris Weber, Grand Armory Brewing, Grand Haven
Hope College Great Performance Series, Barrage 8 (including 2015 Hope grad Eve Panning of Fiddlefire), Jack H. Miller Center, Holland
Western Michigan University, New Sounds Festival, Society of Composers, Inc.: National Conference, Dalton Center, Kalamazoo (March 30-April 1)
WMU Collegium Musicum, Dalton Center Recital Hall, Kalamazoo
Homegrown Series and Performance Workshop Hosted by Kaitlin Rose, Old Dog Tavern, Kalamazoo
Fishbone/Downtown Brown, Bell's Eccentric Cafe, Kalamazoo
Loudon Wainwright III, Acorn Theater, Three Oaks
March 31
Calvin College, Festival of Faith & Music: Julien Baker/Vagabonds, Covenant Fine Arts Auditorium
Cornerstone College-GR Symphony, Sacred Dimensions Concert, Cornerstone Chapel
Cowboy Jukebox, 20 Monroe Live
Kathy Lamar Trio, Noto's
Saved By The 90s, The Intersection
SoDown & Megan Hamilton/Unexotic/Crowd Cntrl/Uplifting Earth, The Stache inside The Intersection
Frederick The Younger/Lipstick Jodi/Flight of the Niko, Mulligan's Pub
Grand Rapids Soul Club/Butta Brothers, The Pyramid Scheme
Global Village, Billy's Lounge
Azz Izz, H.O.M.E. At The B.O.B.
Borrowed Time, Grand Woods Lounge
Sean Copenhaver, Blue Water Grill
Union Guns, The Back Forty Saloon
Pop Cult, River City Saloon
Luke Warm and the Not So Hots/Diff and Dudley, Tip Top Deluxe
Jesse Ray & the Carolina Catfish, UICA Live Coverage at ArtPrize Hub
Decades, Shots On The River, Belmont
Gabe Lundy, Grand Armory Brewing, Grand Haven
Tony Reynolds, Portobello, Grand Haven
Hey Monea/Paul Pfau, Seven Steps Up, Spring Lake
Chris Wiser, Old Boys Brewhouse, Spring Lake
Grand Valley State University High School Piano Day, Performing Arts Center, Allendale
GVSU New Music Ensemble Concert, Performing Arts Center, Allendale
Delilah DeWylde & the Lost Boys, New Holland Pub on 8th, Holland
Hope College, Chapel Choir Home Concert, Miller Center, Holland
Frank Ruvoli, Our Brewing, Holland
Carter Lezman, Macatawa Ale Co., Holland
Devin & the Dead Frets, McDuff's Bar & Grille, Wayland
The Hot Sardines, Bell's Eccentric Cafe, Kalamazoo
Melophobix/Conrad Shock and the Noise, Papa Pete's, Kalamazoo
Ruby Velle & The Soulphonics, Kalamazoo Valley Community College, Kalamazoo
Brandon Mann & The Heck!, Old Dog Tavern, Kalamazoo
Aaron Lewis, Firekeepers Casino, Battle Creek
Chris Jones & the Night Drivers, Acorn Theater, Three Oaks
Rebecca Rego & the Trainmen, The Mitten Bar, Ludington
Anthrax, Little River Casino, Manistee
Up North Big Band, Red Sky Stage, Petoskey
SOLD OUT Puddle of Mudd/Saving Abel/Tantric/Year Of The Locust/Coldville/Flops Ego, The Music Factory, Battle Creek
April 1
Joe Hertler & The Rainbow Seekers, 20 Monroe Live
Magic Beans, The Stache inside The Intersection
Ghost Note, Founders Brewing Co.
David Bazan, Calvin College Festival of Faith & Music, Covenant Fine Arts Center
Slumlord Radio/Holy Warheads/Red Stone Souls, Mulligan's Pub
Avon Bomb, H.O.M.E. At The B.O.B.
Hip Hop @ Tip Top, Tip Top Deluxe
Jim Wood, Blue Water Grill
The Original Back To The 90s Party, The Pyramid Scheme
Union Guns, The Back Forty Saloon
Decades, River City Saloon
Tetrad Band, Shots On The River, Comstock Park
StarkbierFest! Pete Kehoe/Dave Slivinski/Branded/Delilah DeWylde, Cedar Springs Brewing Co., Cedar Springs
Kawehi, Seven Steps Up, Spring Lake
Tony Reynolds, Portobello, Grand Haven
FreeMason Dixon, Millgrove Brewing, Allegan
Amp Rage, Reds Sports Bar & Grill, Middleville
Cameron Carpenter (organ), Kalamazoo Symphony Orchestra, Miller Auditorium, Kalamazoo
Western Michigan University School of Music Composers' Convention, The Union, Kalamazoo
Cicada Rhythm/Dylan LeBlanc, Bell's Eccentric Cafe, Kalamazoo
The Revenant/Of Flesh & Iron/Drink Their Blood, Papa Pete's, Kalamazoo
Crazy 80s Party Featuring Hairmania, Shakespeare's Lower Level, Kalamazoo
Wrecking Crue/The Holy Divers, The Music Factory, Battle Creek
Jim Shaneberger, McDuff's, Wayland
Anthrax, Little River Casino, Manistee
April 2
Peter Frampton, 20 Monroe Live
Jonathan Richman/Tommy Larkins, The Pyramid Scheme
Detain/Stone/Death Rate/NMTB, The Upper Room
The Ferdy Mayne/Book of Symbols/Shane Trip, Tip Top Deluxe
Thriftworks/Payam Imani/Edamame, The Stache inside The Intersection
Grand Valley State University Baum Series Recital: Boris Slutsky, Sherman Van Solkema Hall, Performing Arts Center, Allendale
GVSU Encore Concert, Pablo Mahave-Veglia, cello soloist, White Lake
The Stray Birds, Seven Steps Up, Spring Lake
Olivia Mainville & the Aquatic Troupe, Salt of the Earth, Fennville
Marsha Ambrosius & Eric Benet, Kalamazoo State Theatre, Kalamazoo
The Brass Rail, Arcadia Ales, Kalamazoo
Sara Daneshpour, The Gillmore, Wellspring Theater, Kalamazoo
Irish Music Jam, Boatyard Brewing, Kalamazoo
Western Michigan University Trombone Choir, Dalton Center Recital Hall, Kalamazoo
April 3
Allison Crutchfield & the Fizz/Vagabon/Empath, The Pyramid Scheme
Golf Clap/Attak/DJ Party Girl, The Stache inside The Intersection
Shea Lawrence Herdia Trio, Rockwell Republic
BassBin: D-Wrex/Neus/Young Wook, Billy's Lounge\
Jazz & Gin Mondays featuring Brad Fritcher's Moods, Long Road Distillers
Western Michigan University Opera: "The Marriage of Figaro," Dalton Center Recital Hall (April 3-4)
April 4
Funk N Punch, New Holland Brewing The Knickerbocker
Western Michigan University Opera: "The Marriage of Figaro," Dalton Center Recital Hall
April 5
Jake Stevens, Blue Water Grill
Jason Wheeler (of Fauxgrass), Cedar Springs Brewing, Cedar Springs
Grand Valley State University Arts at Noon: Percussion Group 1501, Cook-DeWitt Center, Allendale
Dan Giacobassi, Live @ the Library, Walker Library, North Muskegon
Jazz Mix Night, The Union Cabaret & Grille, Kalamazoo
Western Michigan University Bullock Performance Institute: University Percussion Ensemble, Dalton Center Recital Hall, Kalamazoo
Copyright 2017, Spins on Music LLC