This week's Big List covers everything from the Grand Rapids Bach Festival to The Way Down Wanderers to pre-St. Paddy's Day revelry. Check out the buzzworthy Under-the-Radar Picks and see how you can win pair of tickets to see Juicy J.
THE BIG LIST: March 6-12
Scroll down to Saturday's listing for a chance to win tickets to see Juicy J. Have concert listings you think deserve to be spotlighted on The Big List? Email date, time, ticket prices, location and details to liz@localspins.com.
GRAND RAPIDS SYMPHONY: GRAND RAPIDS BACH FESTIVAL
When: Through March 11
Tickets: $25, all performance pass
Where: Various Venues, Grand Rapids
Did you know that Bach is biannual in Grand Rapids? That's right, 2017 is the year for the Grand Rapids Symphony's community-wide Grand Rapids Bach Festival, which began Sunday and runs through Saturday. The Bach Festival concludes with "Joyful Bach: Choral Celebration" at Cornerstone University's Christ Chapel at 8 p.m. Saturday. Go here for the all-performance pass and here for more information.
PINK MARTINI WITH CHINA FORBES
When: 8 p.m. Tuesday
Tickets: $55-$85
Where: DeVos Performance Hall, Grand Rapids
Pink Martini's classical, jazzy, pop take on the world of music always seems to delight fans, whether they understand the words or not. The band's twist: lyrics presented in a host of languages. A stage full of musicians backs up singer China Forbes and her lyrical adventures which have taken them around the world in the 23 years since would-be politician Thomas Lauderdale formed the band in Portland, Ore. The latest recording is "Je dis oui!" (I Say Yes!) with lyrics in eight languages, released last year. For tickets online, check here.
ALBERT CUMMINGS
JAKE KERSHAW
When: 7 p.m. Wednesday
Tickets: $15
Where: Tip Top Deluxe Bar & Grill, Grand Rapids
Guitar Edge magazine raves that blues guitarist Albert Cummings "effortlessly shifts from chimney subdued stylings to raucous roadhouse raunch to soaring yet stinging lead lines, driving his audience to frenzy in all the right places." The Massachusetts native kicked off his career at age 27 and hasn't looked back, releasing six studio albums and touring the country. His current tour is taking him across the Midwest throughout March.
Opening will be Michigan's own blues-guitar phenom and eye-opener, Jake Kershaw of Marshall. Get more information about the show online here. (Congrats to Local Spins reader Mark Schubert: He's this week's winner of The Big List ticket giveaway and wins a pair of tickets to see Albert Cummings.)
THE CRANE WIVES
DAN RICKABUS
When: 8 p.m. Wednesday
Admission: Free
Where: SpeakEZ Lounge, Grand Rapids
This show really needs no introduction: The Crane Wives have established themselves as Grand Rapids' pre-eminent folk-rock-pop band with an ultra-devoted audience that revels in the group's live shows and sings along to pretty much all of its songs. They continue to tour behind their Jammie Award-winning 2016 abum, "Foxlore," and a stellar new single, "High Horse."
Opening the show will be Crane Wives drummer Dan Rickabus, who's currently at work on a new solo album. Catch The Crane Wives in this intimate setting for a special night of Michigan-bred music. As always, there are Michigan beer specials on tap for Local Spins Wednesdays, with free parking kitty-corner from SpeakEZ in the lot off Monroe Avenue NW. Local Spins Wednesdays are presented with support from SpeakEZ Lounge, Glave Business Solutions, Division 16 AV and Local Spins.
CLAP YOUR HANDS SAY YEAH
STEADY HOLIDAY
When: 8 p.m. Thursday
Tickets: $16 advance, $18 day of show
Where: The Pyramid Scheme, 68 Commerce Ave. SW, Grand Rapids
With recent release of "The Tourist," East Coast indie-rock frontman Alec Ounsworth and his cohorts bring their inventive, pop-hued strains to The Pyramid Scheme on a North American tour that will take them to the West Coast later this month. This is the band's only Michigan tour stop.
Even Pitchfork described the band's latest album as brimming with "renewed confidence, focus and contentment," making it the group's best recording since its 2005 debut. Get tickets online at pyramidschemebar.com.
JD EICHER, RUBY ROSE FOX
When: 8 p.m. Thursday
Tickets: $20-$30
Where: Seven Steps Up, Spring Lake
Ohio-bred singer-songwriter JD Eicher has performed to enthusiastic audiences at Spring Lake's Seven Steps Up many times, bringing his insightful and powerful music to West Michigan as part of a tour that also has him playing Ohio, Pennsylvania, New York and Massachusetts. Previously known by the moniker JD Eicher & The Goodnights, he now tours as JD Eicher.
Also on the bill for this show: New York's Ruby Rose Fox. Get tickets online at pindropconcerts.com, along with details about Friday's concert featuring The Lowest Pair.
SQUNTO, GRIMEBAG
When: 9 p.m. Thursday
Tickets: $10 (first 50), $15 advance, $20 day of show
Where: The Stache inside The Intersection, Grand Rapids
Dubstep producer SQUNTO (pronounced skwun-toe) has emerged from the underground scene, emerging as an EDM force with bass music featuring what he calls "dragon drops" – and what one blogger describes as "signature sounds and groundbreaking music." Hailing from Massachusetts, Eric Roth, aka SQUNTO, brings his U.S. tour to Grand Rapids, followed by stops in Detroit, Columbus and Boston.
Also on the bill: Grimebag, Dissonance and Young Wook. This is a 16-and-older show, with doors opening at 8 p.m. Get details online at sectionlive.com.
ADRIAN BELEW POWER TRIO
SAUL ZONANA
When: Friday
Tickets: $24 advance, $27 day of show
Where: The Stache inside The Intersection, Grand Rapids
Legendary guitarist Adrian Belew made his mark with prog-rock's King Crimson but he's also earned praise for his solo work, from pop-rock to experimental excursions. He also recently released his innovative "Flux by Belew" app that links together of hundreds of musical tracks to create random "interesting guitar moment and effects" that are never repeated. To have this guy playing the cozy confines of The Stache inside The Intersection is bound to make this a very special night indeed.
It also happens to be Belew's only Michigan tour stop: He follows that with swings into Wisconsin, Minnesota, Colorado and beyond. Get tickets for this all-ages show online at sectionlive.com.
CONKLIN CEILI BAND
PUB RUNNERS, COLIN TOBIN
THE SALTBOUND
When: 1 p.m. Saturday
Admission: $3
Where: Quinn & Tuite's Irish Pub, 1535 Plainfield Ave. NE, Grand Rapids
This show is billed in a couple of different ways. First, it's the perfect post-parade stop to celebrate St. Patrick's Day a little early. Grand Rapids' annual St. Patrick's Day Parade kicks off at the corner of Lyon Street and Monroe Avenue NW in downtown Grand Rapids at 11 a.m. Saturday, so plenty of parade-goers will march down to Quinn & Tuite's immediately after for what's also being dubbed "St. Practice Day," with performances by several Irish-hued bands: Conklin Ceili Band, Pub Runners, Colin Tobin and The Saltbound.
Quinn & Tuite's also will feature a traditional Irish buffet. Details online at quinnandtuites.com. (Also, Conklin Ceili Band will bring its Irish music to SpeakEZ Lounge for Local Spins Wednesdays on March 15.)
JUICY J
When: 8 p.m. Saturday
Tickets: $20-$115
Where: 20 Monroe Live, Grand Rapids
Local Spins ticket giveaway: The first person to email john@localspins.com with "JUICY J" in the message field wins a pair of tickets to Saturday night's show.
Memphis producer and award-winning hip hop artist Juicy J, aka Jordan Houston, brings what he's calling his "Rubba Band Business: The Tour" to Grand Rapids, in between stops in Detroit and Indianapolis. Also on the bill will be Palestinian-Canadian rapper Belly, along with Project Pat (Juicy J's brother).
Juicy J, once a member of the Three 6 Mafia, last month released the first two singles, "Ain't Nothing" and "Gimme Gimme," from his "Rubba Band Business" album. Check here for tickets. h
JOHNNYSWIM
When: 8 p.m. Saturday
Tickets: $18 advance, $20 day of show
Where: The Stache inside The Intersection, Grand Rapids
The Los Angeles-based duo Johnnyswim, aka Amanda Sudano and Abner Ramirez, churn out a truly engaging blend of foul, folk and pop that's earned attention from critics and fans alike. Formed in Nashville back in 2005, the duo is currently touring behind its latest album, 2016's "Georgica Pond," (as well as a new live album, "Johnnyswim Live at Rockwood Music Hall").
Also on the bill for the Grand Rapids show: Nashville singer-songwriter Marc Scibilia. Doors open at 7 p.m. for this all-ages show. Get details about this and other Intersection shows at sectionlive.com.
HYBRID STATE, LUCIUS FOX
400 RABBITS, AMERICAN ARSON
JESSE RAY & THE CAROLINA CATFISH
When: 9 p.m. Saturday
Admission: $5
Where: Shakespeare's Lower Level, 241 E. Kalamazoo Ave., Kalamazoo
Two-by-two these musicians take the stage at Shakespeare's Lower Level's Lollapa-two-za celebration of duo acts. Dillon Kasper on guitar and vocals and Jonathan Fleming on drums make up the indie Hybrid State, and their Facebook page hints that this may be their final gig together. Also on the bill: Hometown post-rock boys Jeremy Cronk and Luis Garcia as Lucius Fox; Kalamazoo garage rockers 400 Rabbits (Dwayne Hoover, guitar/vocals, and Lance Wedge, drums) who released their first CD last year; Detroit rockers Evan Baker and Jesse Gentry as American Arson; and from Grand Rapids, Jesse Ray & the Carolina Catfish, Ray and Dingo Hopp add both charm and wit to the rock and roll.
THE WAY DOWN WANDERERS
THE GHOST OF PAUL REVERE
When: 9:30 p.m. Saturday
Admission: Free
Where: Founders Brewing Co., Grand Rapids
Chicago's The Way Down Wanderers have become favorites of West Michigan audiences, touring the region regularly and impressing fans with their lively take on bluegrass and "soulful" Americana music. So it's only apropos that they'd be headlining Founders Brewing's official "KBS Taproom Draft-Release Party." The band is touring behind its self-titled debut album, which was recorded at Sonic Ranch in Texas and produced by The Avett Brothers' Mike Marsh.
Opening the evening will be The Ghost of Paul Revere, a bluesy, "harmony-rich" Americana outfit from Maine. Get more information online at foundersbrewing.com, where you can also get details about Thursday's free show that also has a bluegrass/roots vibe: Wisconsin's EverGreen Grass Band and Saginaw's Barbarossa Brothers.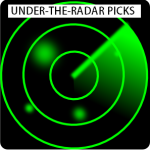 UNDER-THE-RADAR PICKS
Rodney "Pieman" Henry with Western Star playing the Tip Top Deluxe Bar & Grill, 7 p.m. Monday, $8 – Rodney Henry is an unusual cat and a jack of all trades. Not only is he a talented blues musician, but he's also a TV star of sorts. As owner of Baltimore's Dangerously Delicious Pies, the baker/blues maker has appeared on television with chefs Bobby Flay and Paula Dean and on the Food Network's "Chopped." This week, he brings his band and U.S. tour to Grand Rapids, with local fave Dead Eye Zack opening the show.
Edward + Jane/Poor Michigan (Jonny Carroll + members of Desmond Jones & Watching For Foxes), 7 p.m. Tuesday, playing Story Cafe, 444 Leonard St. NW, Grand Rapids, free — Edward + Jane is a married duo from Cincinnati who play folk music in the vein of The Head and The Heart, the lone bellow and The Civil Wars. Local super-group Poor Michigan includes John Nowak from Desmond Jones, Joey Frendo and Local Spins writer Ricky Olmos from Watching For Foxes, and Jonny Carroll. Nowak, no doubt Story Cafe's favorite musician, promises covers as well as originals from the new crew.
Organissimo VIP CD-release show in the Centennial Room at Founders Brewing Co. in Grand Rapids, 6:30 p.m. Wednesday, $10 ($5 donation for non-members) – Everyone's favorite jazz organ trio, Organissimo, has a dandy new album paying tribute to The Beatles, "B3tles – A Soulful Tribute to the Fab Four," and officially unveil it in this special party in the Centennial Room at Founders hosted by the West Michigan Jazz Society. And hors d'oeuvres are included. Details online here. The trio also plays One Trick Pony this week; see details below.
Lynn Thompson, 7:30 p.m. Wednesday, playing Cedar Springs Brewing Co., Cedar Springs, free — A singer-songwriter who hails from Grand Rapids, Lynn Thompson offers a diverse range from easy listening and folk to country and bluegrass. His recording "Flying Friend" came out last year.
Walt Gutowski and the Bridge Street Band playing Harmony Hall at 401 Stocking Ave. NW in Grand Rapids, 8 p.m. Friday, free – Check out this local smooth jazz hero, Walt Gutowski, when he lights up Harmony Hall with this band to kick off the weekend.
The Change and Paradise Outlaw playing Tip Top Deluxe Bar & Grill, 9 p.m. Friday, $5 – Grand Rapids' The Change plays a hybrid of rock, blues, folk and more, led by singer-songwriter and multi-instrumentalist Ryan Williams. Multi-instrumentalist Eric Engblade will be joining the band for this show. Get details online here, along with info about Saturday's rock 'n' roll show featuring White Rabbit and The Jetbeats, $5.
The Zannies and Elroy Meltzer playing Rockford Brewing in Rockford, 9 p.m. Friday, free – The Zannies kick out unique, raw, punk- and blues-fired alt-rock that's quickly cultivated an audience in the Grand Rapids area. And "weird" indie-folk/rock duo Elroy Meltzer opens this show.
Jimmie Stagger, 9:30 p.m. Friday, playing Billy's Lounge, Grand Rapids, $5 — Jimmie Stagger is the blues-meister of Grand Rapids and the music is in no better hands at this Eastown hotspot, which follows this on Saturday with the return of popular horn band, The Hip Pocket.
Organissimo playing One Trick Pony in Grand Rapids, 8 p.m. Saturday, free – This is a special show indeed for organ jazz trio Organissimo, which is releasing a brand new album of Beatles covers titled, "B3tles: A Soulful Tribute to the Fab Four." The well-known Beatles tunes are rearranged in clever fashion, showing off this trio's jazzy, bluesy and soulful vibe. Call 235-7669 for reservations.
BoneHawk and Jake Simmons & The Little Ghosts playing Bell's Brewery Eccentric Café, 9 p.m. Saturday, free – Catch Kalamazoo rock band BoneHawk before they embark on a road trip to South by Southwest in Austin, Texas, with another Kalamazoo favorite, soul/punk/Americana's Jake Simmons and the Little Ghosts also on the bill. More information about this week's shows online at bellsbeer.com.
ON THE HORIZON
March 12
Nicole Lee, piano, Grand Rapids Art Museum
Dead Meadow/The Flash Hits/The Howlers, The Pyramid Scheme
Pink Talking Fish, The Stache inside The Intersection
Revival of the 80s, Billy's Lounge
Joe Parsaca/The Holy Warheads/Old Black/The Bloody Lips/Nighthawk/Epcya/The Feral Frankensteins: "Matty Rapids Remembrance Benefit," Mulligan's Pub
Telemission/FathomXIX/Carl, Tip Top Deluxe
Roger MacNaughton Trio, KDL Sunday Afternoon Live, Cascade Township Library
Randissimo's Sunday Jazz Jam, SpeakEZ Lounge
GOTAK (Grand Haven High School Fiddle Group), Loutit Library, Grand Haven
Josh Rose & The Founding Fathers, Salt of the Earth, Fennville
The Brass Rail, Arcadia Ales, Kalamazoo
Jazz Brunch/Professional Blues Jam, Old Dog Tavern, Kalamazoo
March 13
Tom Duffield, Old Dog Tavern, Kalamazoo
Western Michigan University, Pioneer Music Educator and Visiting Scholar Symposium, Dalton Center Lecture Hall, Kalamazoo
Shea Lawrence Herdia Trio, Rockwell Republic
String Circle, Kent District Library Cascade Township Branch
BassBin: Larsin/H-Bomb, Billy's Lounge
March 14
Broadway GR: Rent, DeVos Performance Hall (March 14-16)
Los Lonely Boys, The Acoustic Cafe Folk Series, St. Cecilia Music Center
Josh Rose, Railtown Brewing Co., Dutton
POPTueK, Billy's Lounge
Glen Phillips (of Toad the Wet Sprocket)/Amber Rubarth, Seven Steps Up, Spring Lake
Uneven Ground, Hackley Public Library, Muskegon
Wilco/Joan Shelley, Kalamazoo State Theatre, Kalamazoo
Kalamazoo Symphony Orchestra Woodwind Trio, First Presbyterian Church, Kalamazoo
Western Michigan University, Guest Artist Recital: Adam Unsworth, horn, Dalton Center Recital Hall, Kalamazoo
WMU, Guest Artist Recital: Courtney Miller, oboe, Dalton Center Recital Hall, Kalamazoo
March 15
The Conklin Ceili Band, Local Spins Live @ SpeakEZ Lounge
Broadway GR: Rent, DeVos Performance Hall
JD McPherson And His Band/Jesse Ray and the Carolina Catfish, The Pyramid Scheme
Fuego, Billy's Lounge
Tom Hagen Trio featuring Rick Reuther, Noto's (mention they've been doing this wednesday thing for years)
Dennie Middleton, Blue Water Grill
Jim & Toby, Cedar Springs Brewing Co., Cedar Springs
Howie Day/Katie Rose, Seven Steps Up, Spring Lake
Loadbang, GVSU Arts at Noon, Cook-DeWitt Center, Allendale
Uneven Ground, Hackley Library, Muskegon
Plain Jane Glory, Hennessy's Irish Pub & Restaurant, Muskegon
Jazz Mix Night, The Union Cabaret & Grille, Kalamazoo
Blue Veins Blues Jam, Shakespeare's Pub, Kalamazoo
March 16
Broadway GR: Rent, DeVos Performance Hall
Carnifex/Fallujah/Rings of Saturn/Lorna Shore/She Must Burn, The Stache inside The Intersection
Party Favor/Crankdat/Attak/Willy Wompa, The Intersection
Earphorik/Mister F, Founders Brewing Co.
The Legal Immigrants, The Pyramid Scheme
Mishigami, Concerts Under the Stars, Grand Rapids Public Museum
An Dro, Rockford Brewing Co., Rockford
The Sauce, H.O.M.E. At The B.O.B.
Throwback Thursday, Billy's Lounge
French Virtuosity, The Chamber Music Society of Lincoln Center Series, St. Cecilia Music Center
The Birdsongs, Cornerstone University
Jazz Night With Mary Rademacher, JD Reardon's
Grand Rapids Community College International Guitar Series: The Avanti Guitar Trio, Fountain Street Church
Code Blue, The Union, Kalamazoo
Homegrown Series and Performance Workshop Hosted by Kaitlin Rose, Old Dog Tavern, Kalamazoo
Big Sam's Funky Nation, Bell's Eccentric Cafe, Kalamazoo
Andy Frisinger & Chris Wiser, Grand Armory Brewing, Grand Haven
The Cerny Brothers, Seven Steps Up, Spring Lake
Uneven Ground, Muskegon Area District Library Norton Shores Branch, Norton Shores
Elizabeth Cook/Darrin Bradbury, Acorn Theater, Three Oaks
March 17
Keller Williams, The Intersection
Lucas Paul Band/Steel City Rovers/Grand Rapids Pipe Band/DJ Jay Vee, 20 Monroe Live
Four Year Strong/Can't Swim/Light Years/Sleep On It, The Stache inside The Intersection
British Racing Green/Rukus/Stellar, Tip Top Deluxe
Kathy Lamar Trio, Noto's
Conklin Ceili Band/Brendan Loughrey, Quinn & Tuite's Irish Pub
The Willeys, One Trick Pony
Grand Rapids Community College, Kent Philharmonic Orchestra, St. Cecilia Music Center
Azz Izz, Billy's Lounge
Bet on Rats/Five By Five/Westside Rebellion, Mulligan's Pub
Sushi Roll, H.O.M.E. At The B.O.B.
Everett Domeier, Blue Water Grill
Asamu Johnson & Associates of The Blues, Amvets Post 23
Jake Dodds, The Back Forty Saloon
Typo Band, Grand Woods Lounge
Melodime, Seven Steps Up, Spring Lake
Grand Valley State University Annual Student Composer Competition, Performing Arts Center, Allendale
Blarney Castle, Cellar Brewing Co., Sparta
GVSU Various Vocal Ensembles, Center Stage Theater, West Shore Community College
Steel City Rovers, The Mitten Bar, Ludington
Grand Rapids Symphony: St. Patrick's Day Celebration with vocalist Cathie Ryan, DeVos Performance Hall (March 17-19)
An Dro/Paddy's Cure, New Holland Pub on 8th, Holland
Brad Vredevoogd/Jordan from Vinlyicious, Our Brewing, Holland
Dale Hicks/Jake West, Millgrove Brewing, Allegan
Belfast Gin, Arcadia Ales, Kalamazoo
One Night of Queen, Miller Auditorium, Kalamazoo
Casket Rattlers, Louie's, Kalamazoo
Desmond Jones/Conrad Shock and The Noise, Papa Pete's, Kalamazoo
House of Boogie: St. Patrick's Day, Bell's Eccentric Cafe, Kalamazoo
Belfast Gin/Hired Hands/Whiskey Before Breakfast, Old Dog Tavern, Kalamazoo
Tony Reynolds, Portobello, Grand Haven
JGJ Band, Kirby House, Grand Haven
Marlane Lewis, Grand Armory Brewing, Grand Haven
Melodime, Seven Steps Up, Spring Lake
The Waxies/Tosspints, Unruly Brewing Co., Muskegon
Stacey Kent, Frauenthal Center, Muskegon
Plain Jane Glory, Fetch Brewing, Whitehall
Gabrial James, 57 Brew Pub, Greenville
Hard Times, McDuff's, Wayland
Front Country, The Livery, Benton Harbor
Erin McDougald, Acorn Theater, Three Oaks
Steel City Rovers, The Mitten Bar, Ludington
Celtic Session Players, Bears Brewing, Petoskey
Teada/Northern Lights Irish Dancers/The Hooligans, Stafford's Perry Hotel, Petoskey
March 18
Irish on Ionia
Bimini Brothers, Billy's Lounge
Lucas Paul Band/DJ Dominate, 20 Monroe Live
All Night Tigers/The Devil Elvis Show, Tip Top Deluxe
Front Country, Founders Brewing Co.
Dawes, Kalamazoo State Theatre, Kalamazoo
Moto/Head/The Sadie Hawkins, Mulligan's Pub
DJ Jazzy Jeff, The Intersection
Magic City Hippies, The Stache inside The Intersection
Asamu Johnson & Associates Of The Blues, Horseshoe Smokehouse
Grand Rapids Symphony Pops: St. Patrick's Day Celebration with vocalist Cathie Ryan, DeVos Performance Hall
Grand Rapids Symphony: The Little Engine That Could, Resurrection Life Church, Grandville
Electric Tunas, One Trick Pony (a couple members from Lazy Blue Tunas)
Peat In The Creel, New Holland The Knickerbocker
John Shea, Noto's
Hip Pocket, H.O.M.E. At The B.O.B.
Marquita Benard, Blue Water Grill
Jake Dodds, The Back Forty Saloon
Mark Sala/Cheap Dates, Grand Woods Lounge
Buddy Twist, Vestal Inn, Belmont
An Dro, New Holland Pub on 8th, Holland
Gabrial James, Hiway Inn, Grand Haven
Tony Reynolds, Portobello, Grand Haven
JGJ Band, Kirby House, Grand Haven
Plain Jane Glory, Grand Armory Brewing, Grand Haven
Samantha Parks, Old Boys Brewhouse, Spring Lake
Mona Shores Fiddlers/Paddy's Cure/Scott Scheldon/Muskegon Police Pipes & Drums/Julia and the Greensides, Unruly Brewing Co., Muskegon
United States Navy Band, Frauenthal Center, Muskegon
Randy Johnson, Saugatuck Brewing Co., Saugatuck
Electric Six/Residual Kid/Katy Needs A Life, Bell's Eccentric Cafe, Kalamazoo
Functional Citizens/Scary Women/Drugs in the Carpet/Half Tongue, Louie's, Kalamazoo
Ghost City Searchlight, Old Dog Tavern, Kalamazoo
The Rock Show, Shakespeare's Pub, Kalamazoo
Bill Ellingboe, Gun Lake Casino, Wayland
Slick Willys, McDuff's, Wayland
Dennis DeYoung: The Music of Styxx, Little River Casino, Manistee
Tony! Toni! Tone! Soaring Eagle Casino, Mt. Pleasant
March 19
Benefit for Ralston & Cindy Bowles, The Intersection
Grand Rapids Symphony: St. Patrick's Day Celebration with vocalist Cathie Ryan, DeVos Performance Hall
Almava Trio, Grand Rapids Art Museum
All Them Witches/Irata, Founders Brewing Co.
Miranda Lambert, Van Andel Arena
Bit Brigade, The Stache inside The Intersection
Il Duo Lirico, CD release performance, Opera Grand Rapids, Betty Van Andel Opera Center
Revival of the 80s, Billy's Lounge
Wimpy Rutherford & The Crypt/Paper Thin, Tip Top Deluxe Bar & Grill
Randissimo's Sunday Jazz Jam, SpeakEZ Lounge
Holland Symphony, Family Concert, DeWitt Auditorium, Zeeland East High School
Lunasa, Dogwood Center for Performing Arts, Fremont
Adam Labeaux, Arcadia Ales, Kalamazoo
Jazz Brunch/Professional Blues Jam, Old Dog Tavern, Kalamazoo
Susan Harrison, Lynnie K & "Blue Justice"/Little Mo & "Blue Veins"/Dana Scott & "Big Trouble," Kalamazoo Valley Blues Association, Shakespeare's Lower Level, Kalamazoo
Turkuaz, Bell's Eccentric Cafe, Kalamazoo
March 20
Nick Ayoub and The Family Featuring Mike Utley, West Michigan Jazz Society Monday Night Gumbo, The Guest House
Shea Lawrence Herdia Trio, Rockwell Republic
I Prevail, The Intersection
BassBin: Vinyl Fetish/DJ Dandois, Billy's Lounge
Tom Duffield, Old Dog Tavern, Kalamazoo
March 21
WRLD/SMLE/Sandose/Jevi, The Stache inside The Intersection
The Autumnatic/Moto/The Bootstrap Boys/A.B./Ericka Thompson, The Pyramid Scheme
Kept On Hold/Kyle Colby/Allie & I, The Upper Room
Matt Gabriel, Railtown Brewing Co., Dutton
GRCC Music Students Honors Recital, St. Cecilia Music Center
GRCC Winter Jazz Night, Applied Technology Center
POPTueK With DJ Jay Vee, Billy's Lounge
March 22
The Jake Kershaw Band, Local Spins Live @ SpeakEZ Lounge
Gabrial James, Crowne Plaza
Fuego, Billy's Lounge
Tom Hagen Trio featuring Rick Reuther, Noto's
Steffan Copenhaver, Blue Water Grill
The Autumnatic/Moto/The Bootstrap Boys/A.B./Ericka Thompson, The Pyramid Scheme
Lipstick Jodi, Cedar Springs Brewing Co., Cedar Springs
Jim Cooper Quartet (Jim Cooper, Robin Connell, Warren Jones, Randy Marsh), GVSU Arts at Noon, Cook-DeWitt Center, Allendale
The Crane Wives, Salt of the Earth, Fennville
Jazz Mix Night, The Union Cabaret & Grille, Kalamazoo
Blue Veins Blues Jam, Shakespeare's Pub, Kalamazoo
Copyright 2017, Spins on Music LLC