West Michigan's week of concerts boasts major country, hip hop and pop stars, plus local gems: The Crane Wives, Olivia Mainville, Mark Lavengood, Thunder Chicken and more.
THE BIG LIST: May 8-14
For a complete listing of upcoming shows at more than 160 West Michigan venues, check out The REALLY Big List at Local Spins. Have concert listings you think deserve to be spotlighted? Email date, time, ticket prices, location and details to liz@localspins.com.
LIL WAYNE
CYHI THE PRYNCE
When: 8 p.m. Wednesday
Tickets: $59.50-$99.50
Where: 20 Monroe Live, Grand Rapids
THIS WEEK'S LOCAL SPINS TICKET GIVEAWAY: Congrats to Local Spins reader Lauren DeLuca. She was the first person to email john@localspins.com and won a pair of tickets to Wednesday night's show.
Rapper Lil Wayne brings his "Kloser 2 U" tour to Grand Rapids, with Cyhi the Prynce also on the bill. (The tour also stops Thursday at Fox Theatre in Detroit). The popular New Orleans rapper and producer has sold more than 100 million albums worldwide, and not surprisingly, has generated a stir and feuds with other rappers. A new album, "Tha Carter V," is slated to be released sometime later this year.
Get tickets online at 20monroelive.com. Doors open at 7 p.m.

LOCAL SPINS WEDNESDAY:
OLIVIA MAINVILLE & THE AQUATIC TROUPE
When: 8 p.m. Wednesday
Admission: Free
Where: SpeakEZ Lounge, Grand Rapids
The award-winning Olivia Mainville & The Aquatic Troupe create a wondrous style of indie-folk — music that deftly weaves gypsy swing, pop, folk and indie-rock into a singularly energizing tapestry best experienced live. So, in the kickoff event for its 5th anniversary celebration, Local Spins spotlights the talents of this West Michigan band — Olivia, Adam, Bleu and Brandon — which also will be featured in the first-ever Local Spins "greatest hits" CD being released later this month (culled from performances in the HopCat Presents Local Spins Live at River City Studios series).
This Local Spins Wednesdays show will feature a couple of special 5th anniversary giveaways, along with the usual Michigan beer specials and free parking in the Monroe Avenue NW lot kitty-corner from SpeakEZ Lounge. Local Spins Wednesdays are presented by Local Spins, SpeakEZ Lounge and Glave Business Solutions.
DISSENT IS PATRIOTIC:
THE BOOTSTRAP BOYS
SARAH KEEN & THE SNOWFLAKES
THE CRANE WIVES, LOVE FOSSIL
When: 8 p.m. Wednesday
Tickets: $10 donation
Where: The Pyramid Scheme, Grand Rapids
This impressive and eclectic lineup of Grand Rapids bands – with some special guests – has been assembled as a "Dissent is Patriotic" benefit for the ACLU. The 21-and-older show will feature performances by outlaw country act The Bootstrap Boys, the new Sarah Keen & The Snowflakes with special guest Shanee Laurent, folk-rock's The Crane Wives and grunge/stoner rock's Love Fossil with singer Karisa Wilson on board.
Get more information online at pyramidschemebar.com. Doors open at 7 p.m.
LAZER LLOYD
When: 7 p.m. Thursday
Tickets: $12 advance, $15 day of show
Where: Tip Top Deluxe Bar & Grill, Grand Rapids
To say that Lazer Lloyd is an electrifying guitarist and performer might be an understatement. The East Coast blues/psychedelic roots rock/Americana artist has released 13 albums over the years, including 2016's live set, "The Moose is Loose."
He'll play the Tip Top with an all-star cast of Michigan musicians with bassist Brennan Andes (Macpodz) and drummer Michael Shimmin (Joshua Davis, May Erlewine, Schrock Brothers). Get the scoop on this show online here. The Tip Top follows this with Grand Rapids folk-rock faves Troll for Trout on Friday, and the Dirty Bourbon River Show with Cabildo on Saturday.
ERIC CHURCH
When: 8 p.m. Thursday
Tickets: $22.50-$89.50
Where: Van Andel Arena, Grand Rapids
The shows on Eric Church's current 60-plus-cities tour have been described by critics as giving the crowd "its money's worth" with Church doing "it all his way in marathon" fashion. That's partly because there's no support act on this "Holdin' My Own Tour," with Church and his band performing two full sets with an intermission in between.
Church, who just turned 40, released his most recent album, "Mr. Misunderstood," back in 2015, an award-winning recording that earned high praise from critics and soared to No. 2 on the Billboard 200 chart. Get tickets and more information online at vanandelarena.com.
BELA FLECK & ABIGAIL WASHBURN
When: 8 p.m. Thursday
Tickets: $25-$59.50
Where: Kalamazoo State Theatre, Kalamazoo
Individually, the banjo prowess of Bela Fleck and Abigail Washburn is jaw-dropping. Together, it's even more impressive. Fleck, longtime frontman for the impeccable Bela Fleck & The Flecktones, has racked up 16 Grammy Awards over the years, and his collaboration with his wife, Washburn, on "Bela Fleck and Abigail Washburn" won the Grammy for best folk album of the year. They followed that with release of the "Banjo Banjo EP" in 2015.
Washburn, for her part, has released several solo albums as well as recordings with The Sparrow Quartet. Get tickets and more details online at kazoostate.com.
THUNDER CHICKEN
SEMI-CASUAL BEDTIME
THE WAR BETWEEN
GIRLS ROCK! GRAND RAPIDS
When: 8:30 p.m. Thursday
Tickets: $8 advance, $10 day of show
Where: The Pyramid Scheme, Grand Rapids
The Pyramid Scheme follows up Wednesday's fundraiser for the ACLU with this rock showcase that's billed as "a celebration of the life of Wil Lucy" and a benefit for the WKML Foundation. Lucy, who was bassist for the bands Thunder Chicken and Semi-Casual Bedtime, passed away unexpectedly in 2015 at the age of 35.
The show will boast performances by Thunder Chicken, Semi-Casual Bedtime, The War Between and a band from Girls Rock! Grand Rapids, with a special drawing for "amazing items" to help raise additional funds for the cause. Get more information online here.
VINCE GILL
When: 7 p.m. Friday
Tickets: $58-$72
Where: Central Wesleyan Auditorium, 446 W. 40th St.
Tulip Time has upped the ante entertainment-wise this year by hosting legendary country singer and guitarist Vince Gill for this Friday night concert. Gill, 60, has sold more than 26 million albums, charted more than 40 singles and won 21 Grammy Awards during a 38-year career.
And anyone who's seen him knows that he oozes an upbeat and engaging stage demeanor that makes his concerts special events for his fans. He's touring behind his latest album, "Down to My Last Bad Habit." (By the way, Gill's Saturday show at Little River Casino in Manistee has officially been sold out for weeks. Scoring tickets through unofficial means might be a crap shoot.) Meanwhile as of Monday, some $58 tickets for the Holland show were still available although the $72 tickets were not. Get tickets, details and a full Tulip Time schedule online here, including details about FiddleFire concerts, a Tulip Time Talent Showcase, an appearance by Second City and "SUDS: The Rocking '60s Musical Soap Opera."

AMON AMARTH
When: 8 p.m. Friday
Tickets: $22.50 advance, $25 day of show
Where: The Intersection, Grand Rapids
Swedish melodic death metal band Amon Amarth is currently in the midst of a world tour in support of its latest album, 2016's "Jomsviking," which hit the Top 10 on a number of charts worldwide (and reaching No. 19 on the Billboard 200 in the United States). The band is well-known for embracing Viking mythology in its lyrics, though they don't wear horned helmets on stage — at least, not yet.
Also on the bill for this show: Goatwhore. Get tickets and the rest of the lowdown on this all-ages show at sectionlive.com.

NEW KIDS ON THE BLOCK
PAULA ABDUL, BOYZ II MEN
When: 7:30 p.m. Saturday
Tickets: $29.95-$199.95
Where: Van Andel Arena, Grand Rapids
For those bred on this Top 40 assault, this shapes up as a triple-threat night of nostalgic, dance-hued pop.
The "Total Package Tour" features News Kids on the Block along with Grammy-winning singers Paula Abdul and Boyz II Men. Together, these three acts have released dozens of Top 10 hits, not to mention a host of multi-platinum-selling albums. And NKOTB has a new EP, "Thankful," coming out later this month, with the lead single, "One More Night," already released.
Get information online at vanandelarena.com, including the rather odd ticket option of paying $10-$20 more for "aisle premium" seating.

MARK LAVENGOOD BLUEGRASS BONANZA
TROUT STEAK REVIVAL, RAILWAY GAMBLERS
When: 9 p.m. Saturday
Tickets: $12 advance, $15 day of show
Where: The Pyramid Scheme, Grand Rapids
For devotees of bluegrass and roots music, this is truly a must-see/hear event. Not only is it an official album-release for ebullient, resonator guitar-meister Mark "Huggy Bear" Lavengood of Grand Rapids and his Bluegrass Bonanza, but it will feature sets from Colorado's much-celebrated and award-winning Trout Steak Revival (featuring Michigan natives Will and Travis) and Chicago's "cosmic Americana" band Railway Gamblers.
Read more about Lavengood and his new album later this week at Local Spins, and he'll preview some songs on WYCE 88.1 FM at noon Thursday as part of "GR Live" at The B.O.B. get more details about Saturday's show online at pyramidschemebar.com, where you can also get info about Sunday's show featuring The Howlers, Nest Egg and Fyrrh.
BIRDS OF CHICAGO
When: 8 p.m. Saturday
Tickets: $15 advance, $20 day of show
Where: Park Theatre, 248 S. River Ave., Holland
An Americana collective featuring singer-songwriters and instrumentalists JT Nero and Allison Russell, Birds of Chicago has toured internationally uncorking "rock and roll poetry," "deep grooves, sharp hooks and joyful singing." They released "Real Midnight" last year to rave reviews.
This Park Theatre show follows a Friday performance by Frances Luke Accord and Sedgwick as part of the theater's "Folk-U.S." series. The Chicago-based duo features multi-instrumentalists/songwriters Nick Gunty and Brian Powers who create a mix of Americana, jazz, soul, and rock and released their debut LP, "Fluke," last year. Tickets for that 7:30 p.m. Friday show are $8 advance, $12 day of show.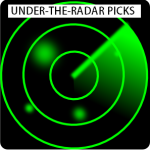 UNDER-THE-RADAR PICKS
Kehlani, Ella Mai, Jahkoy and Noodles playing The Intersection in Grand Rapids, 8 p.m. Monday, $30 – California R&B and pop singer Kehlani, aka Kahlani Ashley Parrish, first made her mark as a member of Poplyfe (a finalist on "America's Got Talent") but has since released a solo album, "SweetSexysavage," which debuted at No. 3 earlier this year on the Billboard 200 chart. Get more info about this all-ages show online at sectionlive.com.
Kevin Schaffer playing Cedar Springs Brewing Co. in Cedar Springs, 7:30 p.m. Wednesday, free – – This young country meister brings his guitar to this craft brew pub with a German twist. Expect a slew of reliable covers and a classic country approach from this singer, who is filling summer dates all around West Michigan.
Jesse Ray & the Carolina Catfish playing "Relax At Rosa," Rosa Parks Circle in downtown Grand Rapids, noon Thursday, free –– Catch these reliable rockers and local favorites who are headlining the second of this summer's "Relax At Rosa" Downtown Grand Rapids Inc.-organized concert series. Don't forget to throw some love at the food trucks gathered nearby.
Caravan of Thieves at 9:30 p.m. Thursday (free) and May Erlewine & The Motivations at 9:30 p.m. Saturday ($5), playing Founders Brewing Co. in Grand Rapids – This makes for a nice, rootsy and upbeat one-two punch at Founders this week. Connecticutt's gyspsy-swinging Caravan of Thieves has been touring and recording for nearly a decade, influencing a new generation of musicians. And singer-songwriter May Erlewine has become a Michigan legend, a distinctive vocalist whose music spans folk and soul.
The Crane Wives/Rachel B paying the Tri-Cities Historical Museum, Grand Haven, 7 p.m. Friday, sold out — The final entry for the 2016-17 season of "Music At The Museum" hosted by Red House Concerts marks another sellout. Back in March, NPR named The Crane Wives as one of "10 Tiny Desk Concert Entries We Loved." Meanwhile, Rachel B, a product of Interlochen Arts Academy, has been making a splash as a pop songwriter and singer. She will also be at Salt Of The Earth in Fennville on Sunday ($15). Prior to the Grand Haven concert, The Crane Wives will be part of a four-band line-up Wednesday at The Pyramid Scheme ($10).
Troll For Trout playing Tip Top Deluxe Bar & Grill in Grand Rapids, 9 p.m. Friday, $8 — No one quite captures the Up North experience the way these four rock and rollers can. With Grand Rapids recording guru Michael Crittenden in the lead with vocals and guitar, with Brian Morrill on drums, John Neil on keyboards, and John Connors on bass (and everybody singing). A great launch for the summer.
Brian Koenigsknecht Album-Release Show at Louie's Back Room/Trophy House Grill in Kalamazoo, 9 p.m. Friday, $8 — Kalamazoo singer-songwriter Brian Koenigsknecht has recorded a masterwork, "From the Shallows to the Deep," and he's releasing it in this star-studded show with the likes of Mechele Peters & 'Til the Cowboys Come Home, Matthew Borr, Megan Dooley, John Ford, Brad Frank, Jason Huber, Carrie McFerrin, Pillar to Post, Chris Schleuder, Sheri Simah, Geoff Stockton, T-Rex, Liz Youker and Bennett Young. Details online here.
Buddy Guy playing the Silver Creek Event Center at Four Winds Casino, New Buffalo, 9 p.m. Friday, sold out — The Grammy-winning blues guitarist will lay down his award-winning licks in the southern corner of Lake Michigan.
Kari Lynch/Great Scott! playing the Fifth Third River Bank Run in downtown Grand Rapids, Saturday, free — Even runners (and their fans) appreciate live music. West Michigan country singer-songwriter Kari Lynch, lately of Nashville, gets the early call on the day of Grand Rapids' big foot race at 6 a.m. Country cover band Great Scott! Takes over for the Finish Fest at Calder Plaza.
Rock it Forward with Jake Kershaw, Loren Johnson and Skyking at Waterfront Stadium in Grand Haven, 2 p.m. Saturday, $10 adults, $5 students – The Grand Haven High School "Pay it Forward" class presents 2016 Walk the Beat Event winner Jake Kershaw, with special guests Loren Johnson and Skyking. Proceeds go to support Walk the Beat to further music education and opportunity for kids in West Michigan. For more information, go online here.
LowellArts Jamboree at LowellArts at 223 W. Main St. in Lowell, 7 p.m. Saturday, suggested $5 admission — This is a celebration of young up-and-coming bands, including The Preservers, Zac Bron and The Alien Dogs, performing in a new live music venue at LowellArts in downtown Lowell. Doors open at 6:30 p.m. and a hat will be passed during intermission for donations to the Moving to Main Campaign for LowellArts.
Clutch, Lucero and The Sword playing 20 Monroe Live in Grand Rapids, 8 p.m. Saturday, $59 – Maryland alt-metal/hard rock band Clutch has released 11 albums since 1993, and continues to tour behind its "Psychic Warfare" album, with support from Lucero and The Sword. Get tickets online here.
Mid-Life Crisis playing One Trick Pony in Grand Rapids, 8 p.m. Saturday, free – One of Grand Rapids' longest-serving classic rock acts returns to one of its favorite haunts on a Saturday night for an intimate evening of covers and originals. (Singer-songwriter Josh Rose and The Founding Fathers, btw, play One Trick on Thursday.) Make reservations by calling 235-7669.
Melolagnia Hip-Hop Showcase playing The Workshop in Grand Rapids, 8 p.m. Saturday, $5 — This parade of hip-hop artists features Brooklyn's Yoh the Shaolin, Chicago's Sage the 64th Wonder, Grand Rapids' Razz Na$-T and Wu Zee, Battle Creek's The Herbalists and Flint's DownBySix, plus DJ Samil. Get details for this house concert/party online here.
Mouths of Babes playing Seven Steps Up in Spring Lake, 8 p.m. Saturday, $20-$30 – Singer-songwriters Ty Greenstein and Ingrid Elizabeth are Mouths of Babes, a soulful folk duo that's currently on a CD-release tour promoting its new album, "Brighter in the Dark." Get details and tickets online at pindropconcerts.com, where you can also get info about Friday's 7 p.m. "GVSU to the Bayou Benefit" featuring Natchez Trace.
HBS Jazz Trio playing Harmony Hall at Bridge Street and Stocking Avenue NW in Grand Rapids, 2 p.m. Sunday, free – The HBS Jazz trio, aka Huyge/Beaven/Schock, plays the second and fourth Sunday of every month at Harmony Hall to light up the afternoon with jazzy strains..
The Mark Kahny Trio playing Creston Brewery at 1504 Plainfield Ave. NE, 3 p.m. Sunday, free – Grand Rapids jazz pianist Mark Kahny has a stellar reputation as a musician and on Sunday he'll front a dynamic trio that uncorks "a diverse and eclectic mix of mainstream jazz, New Orleans jazz, pop and R&B." And if you've never seen a show in this unique setting at Creston, it's worth checking out.
ON THE HORIZON
May 15
Yung Booke/London Jae/Shauntrell Pender/RaRa/Translee/Young Dro, The Intersection
Shea Lawrence Herdia Trio, Rockwell Republic
Mike Talbot, Gun Lake Casino, Wayland
Tom Duffield, Old Dog Tavern, Kalamazoo
May 16
Funk N Punch, New Holland The Knickerbocker
The Besnard Lakes/Book Of Symbols/Dirt Room, The Pyramid Scheme
Jake Stevens, Gun Lake Casino, Wayland
May 17
Evidence Jazz Band, Local Spins Live @ SpeakEZ Lounge
The Minimalists, 20 Monroe Live
Bleeker/Beware Of Darkness/Badflower, The Stache inside The Intersection
FUEGO, Billy's Lounge
Lil Uze Vert, The Intersection
Bleeker/Beware Of Darkness/Badflower, The Stache inside The Intersection
The Tommy Hagen Trio Featuring Rick Reuther, Noto's
Bello Spark, Cedar Springs Brewing, Cedar Springs
May Erlewine, Salt of the Earth, Fennville
Marquita & Brandon Dueling Pianos, Gun Lake Casino, Wayland
Jazz Mix Night, The Union Cabaret & Grille, Kalamazoo
Matt Smalligan Quartet, Arcadia Ales, Kalamazoo
Blue Veins Blues Jam, Shakespeare's Pub, Kalamazoo
I Prevail/Blank Space (Taylor Swift Tribute), Streeter's Ground Zero, Traverse City
May 18
The Moxie Strings, Rosa Parks Circle @ noon
Gojira, 20 Monroe Live
Chode Gang/Atak/Dissonance/Jon Para, The Intersection
Deafheaven, The Pyramid Scheme
Drew Hale, H.O.M.E. At The B.O.B.
Ed Dupas, One Trick Pony
Chris Bathgate/Heavy Color/Samantha Cooper, Founders Brewing Co.
Isaac Berkowitz, Long Road Distillers
Mary Rademacher Reed, JD Reardon's Bar & Grill
Tony Reynolds & Wally Michaels, Noto's
Hollywood Makeout CD Release, The Grand Lady Riverboat, Jenison
GR Symphony, Beethoven's Ninth, DeVos Performance Hall (May 18-19)
Mallory Skilling, Van Singel Fine Arts Center, Byron Center
Twin Mandolin Slingers, Park Theatre, Holland
Adam LeBeaux, Portobello, Grand Haven
Soul Shake, Gun Lake Casino, Wayland
Homegrown Series & Performance Workshop Hosted by Kaitlin Rose, Old Dog Tavern, Kalamazoo
Fangs And Twangs, Dark Horse Brewing, Marshall
Eric Johnson Band/Arielle, Acorn Theater, Three Oaks
May 19
LocalSpins 5th Anniversary Party: Jake Kershaw/The Honeytones, Rockford Brewing Co., Rockford
SOLD OUT Travis Scott/Khalid, 20 Monroe Live
Rock The Lot: Chase Rice/Jameson Rodger/DJ Jay Vee, The Intersection
SOLD OUT The Story So Far/Turnstile/Drug Church/Breaking Wheel, The Stache inside The Intersection
Balance & Composure/From Indian Lakes/Queen of Jeans, The Pyramid Scheme
Bigfoot Buffalo/Coyote Riot/Nina & The Buffalo Riders, Billy's Lounge
Crooked Heart/Them Teeth/Tired Blood, Tip Top Deluxe Bar & Grill
DMX, The Orbit Room
Union Guns, Back Forty Saloon
Crawpuppies, H.O.M.E. At The B.O.B.
KJ & The Goodtime Family Band/Bad Hombres, Mulligan's Pub
Avon Bomb, Grand Woods Lounge
Tongue N Groove, The Log Cabin
Pretty Rage, River City Saloon
Grand Rapids Symphony: Beethoven's "Eroica", DeVos Performance Hall (May 19-20)
DMX, The Orbit Room
Kathy Lamar, Noto's
Signal 17, E.B. Coffee & Pub, Caledonia
Callaghan, Seven Steps Up, Spring Lake
Risque, Jack's Waterfront Bistro + Bar, Spring Lake
Chris Wiser, Odd Side Ales, Grand Haven
Tim Johnson & Co., Portobello, Grand Haven
Sinjon Smith Band, Kirby House, Grand Haven
Withhold The Blood/Broken Like Me/Kill Tomorrow, Pope's Pub, Fruitport
West Michigan Symphony/Olga Kern, pianist, "Rachmaninoff No. 3," Frauenthal Center, Muskegon
Ask Me Anything/Retirement Party/Winter Classic/Lake Effects, Unruly Brewing Co., Muskegon
Rock The Coast Music Festival, Ottawa County Fairgrounds, Holland
The Go Rounds/The Feverhaze/Heavy Color, Park Theatre, Holland
Bubba and Oz, Macatawa Ale Co., Holland
Sweet J Band, Wicks Park Bar & Grille, Saugatuck
DC-90, McDuff's Bar & Grille, Wayland
Westlan Brothers/Jedi Mind Trip, Gun Lake Casino, Wayland
Sister Act/The Big Love Band, The Union Cabaret & Grille, Kalamazoo
Monica Pabelonio and Her Pop Rocks, Louie's, Kalamazoo
Vox Vidorra, Bell's Eccentric Cafe, Kalamazoo
High Stepping Playboys/Double Strung, Old Dog Tavern, Kalamazoo
Brian McKnight, Silver Creek Event Center at Four Winds Casino, New Buffalo
The Sypian Family Band, The Livery, Benton Harbor
It Lies Within, The Music Factory, Battle Creek
Up North Big Band, Red Sky Stage, Petoskey
May 20
SOLD OUT Primus/Insects vs. Robots, 20 Monroe Live
Grand Rapids Symphony: Beethoven's "Eroica," DeVos Performance Hall
Barley, BBQ & Beats: Vox Vidorra/Mid-Life Crisis/Fast Hands Blues Band, Van Andel Arena
Angela Perley & the Howlin Moons, Founders Brewing Co.
The Carl Webb Band, Billy's Lounge
SoMo, The Intersection
Global Village, H.O.M.E. At The B.O.B.
Natchez Trace, One Trick Pony
Laces Out, Dan!/Marbles, Mulligan's Pub
White Rabbit/Four Lincolns, Tip Top Deluxe Bar & Grill
Union Guns, Back Forty Saloon
Lucky 13, River City Saloon
The John Shea Trio, Noto's
Bar Code, Rogue River Tavern, Rockford
The Suburbans EP Release Show, Corner Record Shop, Grandville
Azz Izz, The Log Cabin
BBQ, Blues & Bluegrass, Whirlpool Centennial Park, St. Joseph
Kenny White, Seven Steps Up, Spring Lake
Risque, Jack's Waterfront Bistro + Bar, Spring Lake
Jack Leaver, Odd Side Ales, Grand Haven
Tim Johnson & Co.,, Portobello, Grand Haven
Sinjon Smith Band, Kirby House, Grand Haven
Loose Change, Macatawa Ale Co., Holland
Jen Sygit & Sam Corbin, Saugatuck Brewing Co., Saugatuck
Chris Wiser, Pigeon Hill Brewing Co., Muskegon
Flexidecibel, Unruly Brewing Co., Muskegon
Keith Scott Chicago Blues, Millgrove Brewing, Allegan
Blue Mafia, Zellie's Opry House, Howard City
Bill Ellingboe/Ani, Gun Lake Casino, Wayland
Donna the Buffalo, Bell's Eccentric Cafe, Kalamazoo
Sister Act/WMU School of Music, The Union Cabaret & Grille, Kalamazoo
Dirt Room/Ape Not Kill Ape, Louie's, Kalamazoo
HighTyde/Sick Daze/Nemoniq/Griffin/Ckyttlez/J-Phrey/Erika Scherry/Da Golden Child/Gerald "G-Ride" King/Erik Stephen/Konspiracy Kamp/DL Blaze/Smoove, Shakespeare's Pub, Kalamazoo
BBQ, Blues & Bluegrass, Whirlpool Centennial Park, St. Joseph
Chevelle/Aeges, Streeter's Ground Zero, Traverse City
May 21
Tech N9ne/Brotha Lynch Hung/Krizz Kaliko/Stevie Stone/Cres Cru, 20 Monroe Live
The Legal Immigrants/Barbarossa Brothers/I Believe in Julio/Ralston Bowles/Brother Adams/Deerfield Run/Nicholas James Thomasma: 10th Annual Bob Dylan Tribute, Founders Brewing Co.
River Rogues Dixieland Jazz Band, Harmony Hall
Peter Bergin, Loutit District Library, Grand Haven
Twin Mandolin Slingers, Salt of the Earth, Fennville
Steffan Copenhaver, Gun Lake Casino, Wayland
Jessica Hernandez & The Deltas, Bell's Eccentric Cafe, Kalamazoo
Jazz Brunch Hosted by Anthony Healy/Professional Blues Jam, Old Dog Tavern, Kalamazoo
Paul Mow, The Livery, Benton Harbor
Copyright 2017, Spins on Music LLC