West Michigan's week boasts riveting indoor and outdoor shows, including performances by Balance and Composure, Hollywood Makeout, Jake Kershaw, A.B., Bigfoot Buffalo, Angela Perley and more.
THE BIG LIST: May 15-21
For an even more complete listing of upcoming shows at more than 160 West Michigan venues, check out The REALLY Big List at Local Spins. Have concert listings you think deserve to be spotlighted? Email date, time, ticket prices, location and details to liz@localspins.com.
WEST MICHIGAN JAZZ SOCIETY
JAZZ MUSICIAN OF THE YEAR BANQUET:
HONORING PIANIST ROBIN CONNELL
When: 6 p.m. Monday
Tickets: Registration has closed
Where: The Guest House, 634 Stocking Ave. NW, Grand Rapids
Jazz devotees and fellow musicians will be on hand Monday night to pay tribute to Grand Rapids jazz pianist Robin Connell, this year's West Michigan Jazz Society Jazz Musician of the Year. In addition to a happy hour and dinner, the evening will feature dancing to the music of Connell and Steve Talaga, Paul Brewer, Laurie Sears, Chris Kjorness and Tim Froncek.
Connell, whose family of musicians spans three generations, has become synonymous with jazz in Grand Rapids since she arrived here in 1999 with husband Paul Brewer. A native of Detroit and Northport, Connell lived, studied, taught and performed in Colorado, Kansas, New York City and Interlochen, and holds a doctorate of arts in music theory and composition from the University of Northern Colorado. Check the West Michigan Jazz Society website for more information.
T.I. PRESENTS: THE HUSTLE GANG TOUR
When: 8 p.m. Monday
Tickets: $45 day of show
Where: The Intersection, Grand Rapids
On the heels of Lil Wayne's Grand Rapids appearance last week, rapper T.I. hits town with special guests Yung Booke, London Jae, Tokyo Jetz, RaRa, Translee and Young Dro. This hip-hop show, part of a 36-city tour dubbed "Hustle Gang Over Errrrthang," is for ages 16+ with ID.
We expect the never-shy T.I. to continue to light into our current president. Check for tickets and get show details at sectionlive.com.
THE MINIMALISTS
When: 7:30 p.m. Wednesday
Tickets: $25
Where: 20 Monroe Live, 11 Ottawa Ave. NW
THIS WEEK'S LOCAL SPINS TICKET GIVEAWAY: Congratulations to Local Spins reader Wesley Roberge. He was the first person to email john@localspins.com with "MINIMALISTS" in the subject field and won a pair of tickets to Wednesday night's presentation.
Minimalism. These authors, filmmakers and speakers espouse simple living. "Joshua Fields Millburn & Ryan Nicodemus help more than 20 million people live meaningful lives with less through their website, books, podcast, and documentary," according to their website. Into the pared down life? Be on The Minimalists' podcast! They'll be recording a Q&A session for their podcast here with audience questions.
Find details and tickets here.
LOCAL SPINS WEDNESDAY:
EVIDENCE JAZZ GROUP
When: 8 p.m. Wednesday
Admission: Free
Where: SpeakEZ Lounge, Grand Rapids
Evidence Jazz Group makes its Local Spins Wednesdays debut this week, with Michael S. Doyle on tenor/soprano saxes, Brad Fritcher on trumpet, Tom Lockwood on bass, Paul Lesinski on piano and Fred Knapp on drums. The band aims to perform the best in classic modern and mainstream jazz music of Herbie Hancock, John Coltrane, Freddie Hubbard and others along with original compositions written by members of the award-winning group.
As usual, SpeakEZ Lounge will offer Michigan beer specials and free parking in the Monroe Avenue NW lot kitty-corner from SpeakEZ Lounge. Local Spins Wednesdays are presented by Local Spins, SpeakEZ Lounge and Glave Business Solutions.
HOLLYWOOD MAKEOUT CD-RELEASE SHOW
When: 7 p.m. Thursday
Tickets: SOLD OUT
Where: The Grand Lady Riverboat, Jenison
Yes, this event is sold out, but it has to be on The Big List just by virtue of it being the most unusual CD-release show ever organized by a Grand Rapids rock band. Grand Rapids' Hollywood Makeout will, quite literally, launch its much-anticipated new album, "Speedo Spider," on the deck of the Grand Lady Riverboat in the middle of the Grand River, floating many of its new tunes publicly for the first time and rocking the boat for hardy, seaworthy fans who are gleefully embarking on this musical cruise and willing to follow the "nautical attire required" caveat. The voyage is presented by Dizzybird Records with support from Corner Record Shop.
Let's hope this signals that Hollywood Makeout will be riding the wave of rock 'n' roll success and making even more of a splash in the future. (Also, tune in to Local Spins on WYCE 88.1 FM at 11 a.m. Friday when Hollywood Makeout will be the in-studio guest.)
DJ A.B.
When: 7 p.m. Thursday
Tickets: $35
Where: Eve Lounge @ The B.O.B., Grand Rapids
This Black Tie-White Sneaker Benefit Gala fundraiser is for Grand Rapids' first-ever HipHop Summer Camp. Non-profit The Love Movement Inc. (the name of the fifth recording from A Tribe Called Quest) and the Grand Rapids Hip Hop Coalition has declared this "Hip Hop Appreciation Week."
A.B., aka Adrian Butler, will perform and has a busy night (see below). Get tickets online here. More details about the event can be found here. (A panel discussion titled "History of Grand Rapids Hip Hop" is slated for 6 p.m. Monday at Wealthy Theatre and also is serving as a camp fundraiser.)
FASHION ROCKS OUT:
FLINT EASTWOOD
JESSE RAY & THE CAROLINA CATFISH
DJ A.B.
When: 7:30 p.m. Thursday
Tickets: Free with cash or food donation to Kids Food Basket
Where: 20 Monroe Live, Grand Rapids
This open-to-the-public event launches Wolverine Worldwide's week-long Spring/Summer 2018 Global Brand Conference, which is expected to draw thousands of international distributors of brands produced by the Rockford-based shoe company. Part of the company's "Bolder Together" brand campaign for Cat Footwear, Fashion Rocks Out features a footwear fashion show in addition to the music and the charitable purpose.
Detroit's up-and-coming pop sensation Flint Eastwood and Grand Rapids' own rockabilly/blues duo Jesse Ray & The Carolina Catfish will perform, along with DJ A.B. Also featured is the hip-hop double-dutch jump rope crew JumpLA. Visit the Facebook event page for details.
CHASE RICE
JAMESON RODGER, DJ JAY VEE
When: 6:30 p.m. Friday
Tickets: $19.93-$35
Where: The parking lot next to The Intersection, Grand Rapids
Rock The Lot returns for another warm weather season, this time with Chase Rice. Rice, at age 32, has a strong resume in the Department of Reknown: college football linebacker, NASCAR pit crew, a role on reality TV show "Survivor, Nicaragua." So why not add country singer-songwriter to the list? The Florida-born Rice has combined his rugged good looks with musical ability for this part of his career. He has issued three CDs, including 2014's "Ignite The Night," a No. 1 on Billboard. Jameson Rodger is also on the bill with support from DJ Jay Vee.
Show details are online here.
BALANCE & COMPOSURE
When: 8 p.m. Friday
Tickets: $16 advance, $18 day of show
Where: The Pyramid Scheme, Grand Rapids
Formed a decade ago, Pennsylvania alt-rock/emo/post-hardcore band Balance and Composure released its most recent full-length album, "Light We Made," last year, and is currently touring the Midwest.
Also performing that night will be California indie-alternative band From Indian Lakes (aka Joey Vannucchi) and Philly "crockpot pop" group Queen of Jeans. Get more info online at pyramidschemebar.com, including details about Thursday's concert featuring Deafheaven, Glassfield and Drink Their Blood, $15 advance, $18 day of show.
LOCAL SPINS 5th ANNIVERSARY PARTY:
JAKE KERSHAW, THE HONEYTONES
When: 9 p.m. Friday
Admission: Free
Where: Rockford Brewing, Rockford
Yup, we're celebrating our fifth anniversary by tapping Rockford Brewing's first-ever "Spins on Hoplust" IPA and presenting fast-emerging blues-rock guitarist Jake Kershaw, a 16-year-old from Marshall, in concert. Kershaw released his debut album later this spring. The Honeytones trio will open the show (with some special guests, including Kershaw and An Dro multi-instrumentalist Jim Spalink, sitting in). The evening also will feature special giveaways and new Local Spins merchandise, so swing by for this birthday party aimed at thanking all of our loyal readers and followers.
Find information about all of May's anniversary events online here.
BIGFOOT BUFFALO
COYOTE RIOT
NINA & THE BUFFALO RIDERS
When: 9:30 p.m. Friday
Admission: $5
Where: Billy's Lounge, Grand Rapids
Ah, another one of those animal-themed affairs, this one featuring Grand Rapids' own roots rocking jam band Bigfoot Buffalo, which sizzles in a live setting with extended jams and a country/jamgrass/blues/rock approach. Joining Kyle Brown and company for this Billy's show will be Detroit's Nina & The Buffalo Riders – a soulful, bluesy and psychedelic outfit – and Chicago's Coyote Riot, described as an Americana band "with hints of folk, bluegrass, rockabilly and more."
Get more info online here. Billy's also hosts The Carl Webb Band on Saturday night, $5.
ROCK THE COAST 2017
When: Friday-Saturday
Tickets: $20 daily, $35 weekend in advance; $30 daily, $40 weekend at the gate
Where: Ottawa County Fairgrounds, 1286 Ottawa Beach Rd., Holland
With big names in Christian music such as Crowder and Hillsong Young & Free as headliners, Rock the Coast also boasts sets by Josh Wilson, Plumb, V-Rose, Derek Minor, Holly Starr and George Moss. Music starts at 4 p.m. Friday and Saturday; camping is available.
Info is available online at rockthecoastwestmichigan.net. Partners for this event include Harvest Stand Ministries, Holland Rescue Mission, Escape Ministries and West Michigan Youth For Christ. Get tickets online here.
BBQ, BLUES & BLUEGRASS:
JONNY LANG, THE STEELDRIVERS
MARCUS KING, SLIM GYPSY BAGGAGE
When: Noon-8 p.m. Saturday
Tickets: $20 advance, $25 day of show
Where: Whirlpool Centennial Park, St. Joseph
The fifth annual edition of St. Joseph's outdoor party — BBQ, Blues & Bluegrass — will boast sets by national and regional stars, including blues/soul guitarist-singer Jonny Lang and bluegrass phenoms The Steeldrivers, plus The Marcus King Band, Slim Gypsy Baggage (with Matt Rollings) and The Lil' Smokies.
This one-day festival that also features tasty barbecue always sell out, so attendees are encouraged to snag their tickets now. Get more information online at stjoetoday.com.
BARLEY, BBQ & BEATS 2017:
VOX VIDORRA, MID-LIFE CRISIS
FAST HANDS BLUES BAND
When: 5 p.m. Saturday
Tickets: $42.50
Where: Van Andel Arena, Grand Rapids
This benefit for Hospice of Michigan boasts performances by a few West Michigan favorites: soul-rock band Vox Vidorra, classic rock's Mid-Life Crisis (which is about to release a new studio album) and Fast Hands Blues Band.
Attendees can also sample barbecue from leading pitmasters and handcrafted cocktails. Ticketholders will be provided a punch card at check-in valid for three servings of BBQ and three hand-crafted cocktails. Get more details online at vanandelarena.com.
PRIMUS
INSECTS VS. ROBOTS
When: 8 p.m. Saturday
Tickets: SOLD OUT
Where: 20 Monroe Live, Grand Rapids
Musicians of California's Primus have circled bassist/vocalist Les Claypool, the heart of the band, for an amazing 25-plus years now. Primus and its eclectic metal sound have thrown enough heat into the world to inspire a huge number of bands through the 1990s and into the 21st century, so here's a chance for lucky ticket holders to this sold-out show to absorb the inventive, authentic vibe for real.
Opener Insects Vs. Robots, also from California, exudes a high-energy, psych-folk approach complemented by violin, sitar, harmonium, kazoo, banjo, harp and charango.
DONNA THE BUFFAL0
When: 9 p.m. Saturday
Tickets: $20 advance, $24 day of show
Where: Bell's Brewery Eccentric Café, Kalamazoo
"The Herd," aka this New York band's devoted fans, will certainly be out in force for this one. Stampeding back to Michigan, Donna the Buffalo oozes a unique roots rock and Americana vibe, something it calls "original American dance music" – a jam-band styled blend of Zydeco, folk-rock, country, reggae and bluegrass. Led by Tara Nevins and Jeb Puryear, the band continues to crisscross the United States and will be back in Michigan in July to play Blissfest.
Get more information about Saturday's show online at bellsbeer.com, which also has details about Friday night's show starring Grand Rapids soul-rock band Vox Vidorra, and Sunday's concert featuring Jessica Hernandez & The Deltas.
ANGELA PERLEY & THE HOWLIN' MOONS
When: 9:30 p.m. Saturday
Admission: $5
Where: Founders Brewing Co., Grand Rapids
Americana-styled indie rockers Angela Perley & the Howlin' Moons have been moving up the profile ladder with their fresh, catchy, even danceable countenance that is sure to be a hit with the Founders crowd at the end of a fine spring week. English-major Perley, clearly the star here, worked her way through high school and college in a variety of bands, and that experience plus poetry and research into folk music produced an interesting songwriter with a unique voice. The second CD, "Homemade Vision," dropped last year.

BOB DYLAN TRIBUTE:
NICHOLAS JAMES THOMASMA
THE LEGAL IMMIGRANTS
RALSTON BOWLES, I BELIEVE IN JULIO
When: 8 p.m. Sunday
Admission: Free
Where: Founders Brewing Co., Grand Rapids
This 10th annual tribute to Bob Dylan, who celebrates his 76th birthday next week, is organized by Grand Rapids singer-songwriter Nicholas James Thomasma and will feature performances of Dylan songs by The Legal Immigrants, Barbarossa Brothers, I Believe in Julio, Ralston Bowles, Brother Adams and Deerfield Run.
"The goal was to put together the best lineup possible filled with acts that I knew genuinely love Bob Dylan. Mission accomplished," Thomasma told Local Spins. The event is being held for the first time on a Sunday for several reasons: admission is free on Sundays at Founders, Sunday shows start earlier – at 8 p.m. rather than 9:30 p.m. – and it's closer to Dylan's actual birthday. "There are a lot of options for entertainment on Saturday in Grand Rapids," Thomasma also reasoned. "Not as many on Sunday."
TECH N9NE
BROTHA LYNCH HUNG, KRIZZ KALIKO
STEVIE STONE, CRES CRU
When: 8 p.m. Sunday
Tickets: $25-$45
Where: 20 Monroe Live, Grand Rapids
Chopper-style rapper Tech N9ne, aka Aaron Yates, headlines this crowded stage. Tech N9ne has been on Billboard charts since 2001. The latest CD, "Dominion," dropped in April and features the roster of Yates' label, Strange Music, which is on full display here for this weekend-ending show.
More information and tickets are online at 20monroelive.com.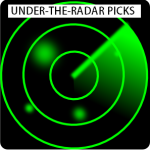 UNDER-THE-RADAR PICKS
The Besnard Lakes playing The Pyramid Scheme in Grand Rapids, 8:30 p.m. Tuesday, $10 advance, $12 day of show – Hailing from Montreal, The Besnard Lakes unfurl progressive, psychedelic pop music and the band is touring behind its latest EP, "The Divine Wind." Also on the bill: Book of Symbols and Dirt Room.
Lil Uzi Vert plus Bibi Bourelly, Kodie Shane, Ready To Live, Philup Banks and Yung Ells, playing The Intersection 7 p.m. Wednesday, $30-$75 –- Catch Lil Uzi Vert (Symere Woods) at The Intersection as his star is rising just days before Sunday's Billboard Music Awards, at which he is nominated for Top New Artist, Top Rap Song and Top Rap Collaboration (with Migos) for "Bad and Boujee."
Channing & Quinn playing the Red Shoe Brew Benefit, 5 p.m. Wednesday, Ronald McDonald House, 1323 Cedar St. NE, $35 — This is the Ronald McDonald House's first-ever Red Shoe Brew Benefit (21+) to raise money to support this home-away-from-home for out-of-town families whose children are undergoing medical treatment in Grand Rapids. Also featuring beverages from Brewery Vivant, Elk Brewing, Gravel Bottom Brewery, New Holland-The Knickerbocker, Perrin Brewing, Pigeon Hill Brewing, Railtown Brewing and Vander Mill, which makes hard cider. BTW, still looking for a sponsor for the music from Channing & Quinn. (Hint, hint.)
May Erlewine playing Salt of the Earth at 114 E. Main St. in Fennville, 7 p.m. Wednesday, $15 – Fresh from a performance last weekend at Founders Brewing in Grand Rapids, Earthwork Music collective star May Erlewine brings her tour to Fennville, uncorking her enchanting songs in an intimate setting.
Bello Spark, 7:30 p.m. Wednesday, playing Cedar Springs Brewing, 95 N. Main St., Cedar Springs, free — Bello Spark's honed folk harmonies and unique musical atmosphere pair well with the German-influenced beer and food at this surprisingly airy spot in northern Kent County. The quartet holds a slew of local awards and is well-worth the trek for CSB's weekly free musical presentation.
Ed Dupas, playing One Trick Pony, 136 E. Fulton St., 8 p.m. Thursday, free — This is a CD release show for Ed Dupas, a Michigan Americana-country musician. The new release, produced by Michael Crittenden at Mackinaw Harvest Studios, is called "Tennessee Nights" and features seven musicians and songwriters.
Chris Bathgate, Heavy Color and Samantha Cooper playing Founders Brewing Co. in Grand Rapids, 9:30 p.m. Thursday, free – Ann Arbor-area singer-songwriter Chris Bathgate is a widely respected artist who is releasing his long-awaited new album, "Dizzy Seas," on Friday. He previews the new material in this Grand Rapids show, which will also feature sets by Heavy Color and Samantha Cooper.
Chode Gang, Atak, Dissonance and Jon Para playing The Intersection in Grand Rapids, 8 p.m. Thursday, $20 advance, $25 day of show — This 16-and-older show is headlined by dubstep trio Chode Gang which unleashes head-banging bass music.
The Go Rounds, Fever Haze and Heavy Color playing Park Theatre at 248 S. River Ave. in Holland, 7:30 p.m. Friday, $7 advance, $12 day of show – "Rock 'n' roll confetti" is actually a good way to describe Kalamazoo's The Go Rounds, who have become one of West Michigan's most impressive live acts. Holland rock band The Fever Haze, which is getting set to release a new EP, and Toledo electronic/future beat duo Heavy Color are also on the bill.
Travis Scott, with opener Khalid, playing 20 Monroe Live in Grand Rapids, 8 p.m. Friday, sold out — Houston rapper Travis Scott is in the midst of a national tour in support of his latest album, 2016's "Birds in the Trap Sing McKnight."
Callaghan playing Seven Steps Up in Spring Lake, 8 p.m. Friday, $25-$35 — The owners of the Seven Steps Up listening room describe singer-songwriter Callaghan as "just brilliant" and "one of the best singer-songwriters on tour today." She plans to record and release three new EPs of her pop-hued material this year alone. Get more information and tickets for this concert at pindropconcerts.com, where you can also get details about Saturday's show starring Kenny White.
The Story So Far, Turnstile, Drug Church and Breaking Wheel, playing The Stache inside The Intersection, 8 p.m. Friday, sold out — California pop-punk band The Story So Far has been rocking stages for 10 years, still pounding out tunes from its first three studio albums.
Crooked Heart, Them Teeth and Tired Blood playing Tip Top Deluxe Bar & Grill in Grand Rapids, 8 p.m. Friday, $5 — This is a CD release show for "aggressive" Grand Rapids alt-rock/metal band Crooked Heart, with Them Teeth and Tired Blood also performing. Get more info online here.
Union Guns playing Back Forty Saloon in Grand Rapids, 9 p.m. Friday and Saturday – One of West Michigan's most popular country acts, Union Guns, returns to the Back Forty Saloon in downtown Grand Rapids to rev up its fans for the weekend.
SoMo playing The Intersection in Grand Rapids, 8 p.m. Saturday, $28 advance, $30 day of show — Texas-bred R&B singer SoMo is touring behind his second LP, "The Answers," which was released in mid-March. DJ Jay Vee is also on the bill; doors for this all-ages show open at 7 p.m.
Flexadecibel CD-Release show at Unruly Brewing Co. at 360 W. Western Ave. in Muskegon, 8:30 p.m. Saturday, $3 — Muskegon funk-ensemble Flexadecibel celebrates release of a new recording, with Chirp also on the bill.
ON THE HORIZON
May 22
Seether/Letters From The Fire/Kaleido, 20 Monroe Live
Shea Lawrence Herdia Trio, Rockwell Republic
Groove Plexus, Long Road Distillers
BassBin: Sonya Alvarez/Pressed & Proper/Chetty Machete, Billy's Lounge
Joe Laureno, Gun Lake Casino, Wayland
Open Mic Jazz Jam, What Not Inn, Fennville
Tom Duffield, Old Dog Tavern, Kalamazoo
May 23
Tall Heights/Henry Jamison, The Stache inside The Intersection
Funk N Punch, New Holland The Knickerbocker
Take Three Jazz Ensemble, The Grand, Grand Haven
Sean Copenhaver, Gun Lake Casino, Wayland
May 24
Scott & Molly (of Vox Vidorra)/Lady Ace Boogie, Local Spins Live @ SpeakEZ Lounge
FUEGO, Billy's Lounge
Shaun Martin, Founders Brewing Co.
The Tommy Hagen Trio Featuring Rick Reuther, Noto's
Drew Hale, Cedar Springs Brewing Co., Cedar Springs
JMM Black Sheep Baaa & Grill, Holland
Marquita & Brandon Dueling Pianos, Gun Lake Casino, Wayland
Jazz Mix Night, The Union Cabaret & Grille, Kalamazoo
Blue Veins Blues Jam, Shakespeare's Pub, Kalamazoo
May 25
Kathy Lamar, "Relax At Rosa," Rosa Parks Circle
Kathy Lamar, JD Reardon's Bar & Grill
Tony Reynolds & Wally Michaels, Noto's
John Shea, New Holland The Knickerbocker
The Main Squeeze/The North 41, Founders Brewing Co.
A Tribe Called Red, The Stache inside The Intersection
Les Creatif/Ape Not Kill Ape/Sojii/Kov, The Pyramid Scheme
Cash O'Riley/Scotty Karate/Stovepipe Stover, Tip Top Deluxe Bar & Grill
Steve Hilger Blues Duo, One Trick Pony
Kyle Brown, Long Road Distillers
Live Band Karaoke, H.O.M.E. At The B.O.B.
Starlito/Don Trip, The Orbit Room
The Bootstrap Boys, The Grand Lady Steamboat, Jenison
Sean Watkins (of Nickel Creek)/Dominique Arciero, Seven Steps Up, Spring Lake
Andy Frisinger & Chris Wiser, Grand Armory Brewing, Grand Haven
Delilah DeWylde, Coppercraft Distillery, Holland
Goat Beards, Dark Horse Brewing, Marshall
Refurbished, Gun Lake Casino, Wayland
Dmitri Metheny, The Union Cabaret & Grille, Kalamazoo
CANCELLED Mark Lavengood & Seth Bernard/The Lil Smokies, Bell's Eccentric Cafe, Kalamazoo
Shook Twins, Bell's Eccentric Cafe, Kalamazoo
Homegrown Series & Performance Workshop Hosted by Kaitlin Rose, Old Dog Tavern, Kalamazoo
South Haven High School Jazz Band: Riverfront Concert Series, Riverfront Park, South Haven
May 26
Maggie May CD Release Party, Tip Top Deluxe
Major Murphy/Bet On Rats/Great Black Night/How To Live Together, The Pyramid Scheme
Refurbished, H.O.M.E. At The B.O.B.
Brena, The Log Cabin
131 Band, River City Saloon
The MoonRays, Rocky's Bar & Grill
Kathy Lamar, Noto's
John Shea, JW Marriott
Wally Michaels & Tony Reynolds, Blue Water Grill
Walt Gutowski & the Bridge Street Band, Harmony Hall
Oregon Dream Child, Woody's Press Box, Wyoming
Gabrial James, E.B. Coffee & Pub, Caledonia
Kevin Schaffer, Century Post Pub, Lowell
Mark Kahny, Morro's Italian Restaurant, Saugatuck
Buses By The Beach Music Festival, West Olive (May 26-29)
Carter Lezman, Macatawa Ale Co., Holland
Samantha Parks, Our Brewing, Holland
The Ben Daniels Band, New Holland Pub on 8th, Holland
Delilah DeWylde, Grand Armory Brewing, Grand Haven
Yard Sale Underwear, Kirby House, Grand Haven
Paul Wojciak, Odd Side Ales, Grand Haven
Tony Reynolds, Portobello, Grand Haven
Drop 35, Jack's Waterfront Bistro + Bar, Spring Lake
Deep Greens and Blues, Unruly Brewing Co., Muskegon
JGJ, McDuff's Bar & Grille, Wayland
Curt Hines/P.S. Dump Your Boyfriend, Gun Lake Casino, Wayland
Wayne Brady, Firekeepers Casino & Hotel, Battle Creek
Never Say Die/Message From Sylvia, The Music Factory, Battle Creek
Barefoot Blonde, Rendezvous Lounge, Battle Creek
Double-Strung, Hopcat Beer Garden Acoustic Jam, Kalamazoo
Don Giovanni, Kalamazoo Symphony Orchestra, Miller Auditorium, Kalamazoo
Drink Their Blood/Lucius Fox/Cavalcade/Rock & Roll Bad Guys, Louie's, Kalamazoo
Joe Hertler & The Rainbow Seekers, Bell's Eccentric Cafe, Kalamazoo
Rootstand/Ghost Bunnies, Old Dog Tavern, Kalamazoo
George Thorogood & The Destroyers, Silver Creek Event Center @ Four Winds Casino, New Buffalo
Bigfoot Buffalo, The Livery, Benton Harbor
Galactic Sherpas, The Mitten Bar, Ludington
Jelly Roll Blues Band, Round Lake Music Festival @ Bridge Park, Charlevoix
May 27
Watching For Foxes/Folk Family Revival/Conrad Shock and the Noise, The Stache inside The Intersection
Lazy Genius Album Release Show/Lambo/Sleep Cheaters, The Pyramid Scheme
The Soul Syndicate, Billy's Lounge
The John Shea Trio, Noto's
Mike Frost Trio, JW Marriott
JGJ, H.O.M.E. At The B.O.B.
Momz Attic, The Log Cabin
131 Band, River City Saloon
Groovement/Chirp, Founders Brewing Co.
We The Best All White Experience, The Orbit Room
Green On Blue Quartet, Jamnbean Coffee Company, Cascade
Peghead, Century Post Pub, Lowell
Jetts, Woody's Press Box, Wyoming
Curt Hines/P.S. Dump Your Boyfriend, Gun Lake Casino
Elton Rohn: Elton John Tribute, Park Theatre, Holland
Tomas Esparza Blues Band, Macatawa Ale Co., Holland
Delilah DeWylde, New Holland Pub on 8th, Holland
Trixy Tang, Wick's Park, Saugatuck
Dmitri Matheny, Saugatuck Brewing Co., Saugatuck
Buses By The Beach Music Festival, (May 26-29) Melophobix/The Giving Tree Band/Roosevelt Diggs/The Bootstrap Boys/Fauxgrass/Barbarossa Brothers/Nicholas James and The Bandwagon/Loren Johnson/Sam N Eye/Syndney Burnham, West Olive
Yard Sale Underwear, Kirby House, Grand Haven
Julia & the Green Sides, Odd Side Ales, Grand Haven
Tim Johnson & Co., Portobello, Grand Haven
Carl Webb Band, Grand Armory Brewing, Grand Haven
Drop 35, Jack's Waterfront Bistro + Bar, Spring Lake
Wanyama/Cosmic Knot, Unruly Brewing Co., Muskegon
Libby Decamp, Hopcat Beer Garden Acoustic Series, Kalamazoo
El DeBarge/Jon B/Al B Sure, Kalamazoo State Theatre, Kalamazoo
Big Dudee Roo/Cousin Avery, Bell's Eccentric Cafe, Kalamazoo
Mike List/Strange Country/Megan Dooley, Old Dog Tavern, Kalamazoo
Journeyman (Tribute to Eric Clapton), Acorn Theater, Three Oaks
The Angles, The Livery, Benton Harbor
Round Lake Music Festival: Don Middlebrook and The Pearl Divers/Kari Lynch/The Journey, Charlevoix
George Benson & Kenny G, Soaring Eagle Casino, Mt. Pleasant
May 28
Jesse Ray & the Carolina Catfish, Steel Cat Bar
HBS Jazz Trio, Harmony Hall
Randissimo's Sunday Jazz Jam, SpeakEZ Lounge
Mike Frost & Mike Hyde, Sunday Brunch Series, JW Marriott
Jazz Brunch, The Old Goat
Revival Of The 80s Dance Party, Billy's Lounge
Freaknik 2017 Hosted By Uncle Luke, The Orbit Room
Buses By The Beach Music Festival, West Olive (May 26-29)
Hannah Laine, Grand Haven C3, Grand Haven Community Center
Mark Kahny, Marro's Italian Restaurant, Saugatuck
Delilah DeWylde, Hopcat Beer Garden Acoustic Series, Kalamazoo
Tom McCoy & Mike Powell, Arcadia Ales, Kalamazoo
Jazz Brunch Hosted by Anthony Healy/Professional Blues Jam, Old Dog Tavern, Kalamazoo
Round Lake Music Festival: The Galactic Sherpas/Mid-Life Crisis/Drew Hale, Charlevoix
Copyright 2017, Spins on Music LLC