Tip Top Deluxe celebrates its 6th anniversary (win free tickets), Desmond Jones plays a pre-Electric Forest Party, Arcadia Ales launches its Riversedge series, Big Ticket fest returns. All on The Big List.
THE BIG LIST: June 19-25
For a complete listing of upcoming shows at more than 160 West Michigan venues, check out The REALLY Big List at Local Spins. Have concert listings you think deserve to be spotlighted? Email date, time, ticket prices, location and details to liz@localspins.com.
CHECK OUT THIS WEEK'S FREE COMMUNITY CONCERTS ACROSS WEST MICHIGAN: Outdoor Summer Concerts
THE MARK KAHNY GROUP
When: 6:30 p.m. Monday
Admission: Free
Where: Ah-Nab-Awen Park, downtown Grand Rapids
The West Michigan Jazz Society's "Jazz in the Park" series officially kicked off last week with the Northview High School Jazz Band. This week, it's time for the seasoned pros to take over, so pull up a lawn chair and enjoy a stellar evening of jazz.
Pianist and singer Mark Kahny was the society's Jazz Musician of the Year for 2012 and for good reason: He is a top-notch keyboardist and consummate jazz player who leads an all-star group for this kickoff to the third full week of June: drummer Eddie Eicher, guitarist Mike Hyde, trumpet player/vocalist James Sawyer and bassist Charlie Hoats. They'll trot out jazz standards and faves from the likes of Pat Metheny, Sting, Michael Buble and Dr. John. Next week, Noel Webley & His Jazz Friends perform. Get the full schedule and details online at wmichjazz.org.
BOZ SCAGGS
When: 7 p.m. Wednesday
Tickets: SOLD OUT
Where: Frederik Meijer Gardens & Sculpture Park, Grand Rapids Township
Boz Scaggs is well-known for the 1970s hit album "Silk Degrees," and his last CD, released in 2015, is called "A Fool To Care" — all but one track soul covers. His career stretches backs into the 1960s and his high school and college days with Steve Miller. These days, Scaggs reaches out to collaborate with other musicians.
This show is sold out, but Skaggs stops, with crooner Michael McDonald, at Interlochen on June 28. Tickets, from $48 to $65, are still available for the northern Michigan show online here.
LOCAL SPINS WEDNESDAY:
DESMOND JONES
(ELECTRIC FOREST PRE-PARTY)
When: 8 p.m. Wednesday
Admission: Free
Where: SpeakEZ Lounge, Grand Rapids
The massive Electric Forest festival in Rothbury expands to two straight weekends starting Thursday, so what better way to warm up for this mega-event than with an evening of funky, jazz rock starring one of Grand Rapids' favorite jam bands? Desmond Jones has ascended the ranks and toured extensively as it builds an audience for its groovy live shows. The band also is working on a new recording.
As always, there will be Michigan beer specials on tap and – just for the Forest pre-party — copies of the "Local Spins Live at River City Studios" greatest hits CD featuring 12 W. Michigan bands will be available for sale at a 20 percent discount. Local Spins Wednesdays are presented by Local Spins, Glave Business Solutions, SpeakEZ Lounge and WYCE.
BIG TICKET FESTIVAL
When: Wednesday – Saturday
Tickets: $15-$375 (family pass)
Where: Otsego County Fairgrounds, Gaylord
White Stone Project, in partnership with Wellspring Lutheran Services, is the non-profit organizer of this Christian music festival that attracts tens of thousands of people to northern Michigan over four days. Family-friendly, the Big Ticket Festival includes special activities for kids and teens, a 5K run and Q-and-A sessions with musical artists, human services opportunities and a prayer tent. Camping and hotels are nearby.
The lineup features dozens of Christian artists and is headlined by Michael W. Smith, Chris Tomlin and Aaron Boyd on Saturday evening. Check online here for details and tickets.
ELECTRIC FOREST: WEEKEND 1
THE STRING CHEESE INCIDENT
MY MORNING JACKET, ODESZA
BASSNECTAR
When: Thursday-Sunday
Tickets: SOLD OUT
Where: Double JJ Resort, Rothbury
Groovy. It's back, and it's back for a double-whammy of EDM, jam bands and the occasional rock act – not to mention several popular Michigan bands.
Electric Forest unfurls in all of its hippie-hued, psychedelic glory in the woods of Rothbury for two straight long weekends. The first volley features major sets by The String Cheese Incident, Bassnectar, Odesza, My Morning Jacket, Above & Beyond, Lotus and many more. Traverse City's The Accidentals, mid-Michigan's Joe Hertler & The Rainbow Seekers and Grand Rapids' Vox Vidorra are also on the bill for this first weekend.
Local Spins will have a full preview on Tuesday along with some special pre-Electric Forest goodies, and return for coverage of the festival throughout the weekend. (Tickets are still available for Weekend No. 2.)
JIM LAUDERDALE
When: 8 p.m. Thursday
Tickets: $25-$35
Where: Seven Steps Up, Spring Lake
Grammy winner Jim Lauderdale, playing the Pin Drop Concerts series at Seven Steps Up, puts Americana first. A staple in the Americana Music Association, Lauderdale's 29th album, "London Southern," releases next week.
He also has impressive songwriting chops, having penned hits for artists such as The Dixie Chicks and George Strait. He is a close collaborator with Buddy Miller, and the pair host a Sirius XM radio show called, of course, "The Buddy & Jim Show." Online ticket information is available online here.
CHARLOTTE BLUEGRASS FESTIVAL:
RHONDA VINCENT
JOE MULLINS & THE RADIO RAMBLERS
DAVID PARMLEY & THE CARDINAL TRADITION
When: Thursday-Saturday
Tickets: $75 online or at the gate
$20 Thursday, $25 Friday, $30 Saturday
Where: Eaton County Fairgrounds, Charlotte
This festival has a rich history. Indeed, the Charlotte Bluegrass Festival is the longest-running music festival in the state of Michigan, and attracted some of the nation's top bluegrass players for many years. Although its profile dropped several years ago with the death of the festival founder, the event has been revived and upgraded, with camping available on the beautiful site.
Bluegrass stars in the lineup this year include Rhonda Vincent, David Parmley & Cardinal Tradition, Joe Mullins & The Radio Ramblers and Edgar Loudermilk Band featuring Jeff Autry. And expect tons of impromptu jams, with an organized Moonlight Midnight Jam on Saturday featuring some stellar players. Get more details and tickets online at charlottebluegrassfestival.com, and read more about the event later this week at Local Spins.
MIIKE SNOW
KLANGSTOF
When: 8 p.m. Friday
Tickets: $28-$40
Where: 20 Monroe Live, 11 Ottawa Ave. NW
Swedish electro-pop band Miike Snow is in the middle of its current U.S. tour. The last CD was "iii" and came out last year. Band members are Pontus Winnberg, Christian Karlsson and Andrew Wyatt, an American. They are known for touring with a gerrymandered synthesizer known as The Blob. Opening this show, and most of the shows on the current tour, is another European import, indie rock's Klangstof.
Get more details online at 20monroelive.com, where you can also find info and tickets links for Saturday's concert starring Sebastian Bach and Grand Rapids' The Rockit King.
KALAMAZOO IRISH MUSIC FESTIVAL
When: 5 p.m. Friday & noon Saturday
Admission: $8 Friday, $10 Saturday
Where: Old Dog Tavern, 402 E. Kalamazoo Ave., Kalamazoo
They may have to move St. Paddy's Day to the first few days of summer to capture all the Celtic goodness at Old Dog Tavern's 17th annual Irish Music Fest.
The Friday evening crew includes An Dro, Kalamazoo Pipe Band & The Quinn School Of Irish Dance, The Moxie Strings and Belfast Gin. Saturday will see stages running both indoors and outdoors for Peet In The Creel, Uneven Ground, Blarney Castle, Crossbow, FONN MOR, Dow Family Band, Whiskey Before Breakfast and Dave Curley. Got red hair, freckles, green eyes or a kilt? There will be contests for you. Get more information at the Old Dog website.
GRAND RIVER WATER FESTIVAL:
MADCAT MIDNIGHT BLUES JOURNEY
MAY ERLEWINE, FAUXGRASS, EVOLUCION
When: Noon-10 p.m. Saturday
Admission: Free
Where: Riverside Park, off Monroe Avenue NW, Grand Rapids
This annual celebration of Michigan's environment has upped the ante with a beer tent, speakers and sets by top-notch regional acts, including Fauxgrass, May Erlewine, Madcat Midnight Blues Journey, Evolucion, Dede & The Dreamers, Ralston Bowles, Hawks & Owls, Drew Nelson & Highway 2, Mick Lane, Magdalen Fossum and more.
Not only that, but learn more about the Grand River and how to protect its water quality at the Grand River Water Festival. The event takes place the same day as a regatta at Riverside Park, so there's no shortage of activity. Details online at grandriverwaterfestival.org. Read more about the festival later this week at Local Spins and tune in to Local Spins Live on News Talk 1340 AM (WJRW) at 12:06 p.m. Wednesday when Hawks & Owls will be the in-studio guests.
RIVERSEDGE SUMMER MUSIC SERIES:
CRIME FUNK, DC & YOLONDA LAVENDER
FLYLITE GEMINI, BRIAN KOENIGKNECHT
When: 3 p.m.-12:15 a.m. Saturday
Tickets: $10; $30 for all four Riversedge shows
Where: Arcadia Ales, 701 E. Michigan Ave., Kalamazoo
It's summer festival season, and if you're not headed to Electric Forest, this makes for a sensational alternative.
Arcadia Ales wants to share the lovely newly built garden between the Kalamazoo River and its brewery in Kalamazoo, so here comes the first ever Riversedge music series (a series of one-day festivals). On the bill are regional stars Retro Pop Shuffle, Brian Koenigsknecht, Mechele Peters & The Cowboys Come Home, FlyLiteGemini, DC & Yolonda Lavender, Crime Funk and MC Alison Cole.
Local Spins will be on hand for this inaugural event and three more Riversedge festivals are planned for July 22, Aug. 12 and Sept. 16. More information is available at the website here. Tickets may be purchased online here.
---
BIG LIST SPOTLIGHT: TIP TOP DELUXE 6th ANNIVERSARY
THIS WEEK'S LOCAL SPINS TICKET GIVEAWAY: Be the first person to email john@localspins.com with "TIP TOP" in the message field and you'll win a pair of tickets to Saturday's sixth anniversary show featuring Clownvis Presley, The JetBeats, The Claudettes and The Moonrays.
It's true. The West Side's place to rock officially celebrates its sixth birthday this week. The Tip Top Deluxe Bar & Grill is unique not only for its cozy, distinctive environment but for the amazing rock and roots music acts that it brings in week after week. The official sixth anniversary show takes place Saturday, but two other fabulous shows build up to the big birthday bash: Bloodshot Bill with Chuck Whiting and Black Cat Bone at 6 p.m. Wednesday ($10) and Miss Tess & The Talkbacks with Delilah DeWylde at 9 p.m. Friday ($10). Get details about these shows on the Tip Top's Facebook event page.
CLOWNVIS PRESLEY
THE JETBEATS
THE CLAUDETTES
THE MOONRAYS
When: 8 p.m. Saturday
Tickets: $10
Where: Tip Top Deluxe Bar & Grill, 760 Butterworth Ave. SW
Hard to imagine a more perfect show to celebrate Tip Top's sixth year: Clownvis Presley, which the L.A. Weekly describes as "better than the real Elvis" – a combination of comedy, music and showmanship – plus the retro '60s British Invasion and beat music of Grand Rapids' The JetBeats, the blues/jazz/soul/punk of Chicago's The Claudettes and the surf rock of Grand Rapids' The Moonrays.
It's a birthday party for the ages. Get more information and a link to tickets online here.
---
KANSAS
When: 8 p.m. Saturday
Tickets: $40-$245
Where: DeVos Performance Hall, Grand Rapids
Another blast from the past for baby boomers lands on the Devos Performance Hall stage Saturday with Kansas, in the midst of a 40th anniversary tour for its multi-platinum album "Leftoverture," and will play the album in its entirety.
Guitarist Rich Williams and drummer Phil Ehart remain at the core of the band. Balcony tickets are sold out, but $40 and $75 seats are still available. Tickets are available online here. The high-end tickets include a pre-show photo with the band and a bunch of swag.
DAUGHTRY
When: 7 p.m. Sunday
Tickets: $50
Where: Frederik Meijer Gardens & Sculpture Park, Grand Rapids Township
This concert initially was sold out, but some tickets have opened up.
Fresh off of a Saturday show at DTE Energy Music Center, Daughtry lands in Grand Rapids for the third show in its summer tour: Chris Daughtry, Josh Paul, Brian Craddock, Josh Steely, drummer Robin Diaz, and Elvio Fernandes. The band has had four No. 1 Top 40 hits and four Grammy nominations, and has sold 8.2 million albums in an era when selling music is a challenge.
Find tickets online here.
RED HOT CHILI PEPPERS
When: 8 p.m. Sunday
Tickets: $52-$102
Where: Van Andel Arena, Grand Rapids
Hey, now, does RHCP's arrival in Grand Rapids at the start summer have anything to do with singer Anthony Kiedis wanting to visit his mom during the best weather of the year in his childhood hometown? Mebbee. It's tough to overstate how incredibly successful and popular the Red Hot Chili Peppers continue to be.
Singer and frontman Anthony Kiedis of the Red Hot Chili Peppers grew up in the Grand Rapids area and the Grammy-winning, platinum-selling rock band is touring behind its latest album, "The Getaway," which debuted at No. 2 on the Billboard 200 chart. Deerhoof opens the show. Actually it's just one more stop on the Midwest leg of the current tour, which in July heads to Europe. Details online at vanandelarena.com.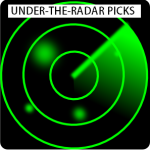 UNDER-THE-RADAR PICKS
Selwyn Birchwood, playing the WLAV Summertime Blues Concert Series at the Delta Plex parking lot, 7:30 p.m. Wednesday, free — Headliner Selwyn Birchwood is one blues guitarist who is turning heads, snagging awards from the Blues Foundation. The local opener is r&b/funk band Mad Bertha: Heather Cregg, Troy MacQueen, Rolly Smiths, Forrest Evans, Matt Ciejka, Eric Busch and Steve Evans.
In The Valley Below and hi-ker, 9 p.m. Wednesday, Founders Brewing Co., free — In The Valley Below finishes up its spring residency at Founders, introducing the couple's fetching indie-rock approach to their new hometown. If you haven't caught them yet, you will be impressed. Indie electronica's hi-ker from Grand Rapids opens.
Jack Droppers & The Best Intentions playing The Old Goat in Grand Rapids, 6 p.m. Thursday, free — Americana is a step outside The Old Goat usually jazzy offerings. The band's first EP, "Muskegon," came out last year. Find out what they are up to in 2017.
Kari Lynch Band playing Thursdays At The Felt, 7 p.m. Thursday, Felt Mansion, 6597 138th Ave., Holland, free — West Michigan's embarrassment of riches, in the form of free live music, continues with Kari Lynch's appearance in Holland. Now of Nashville, country darling Lynch is making it a point to spend the summer playing across The Mitten State. This is a beach-chair-or-blanket event.
Save The Stack All Star Fund-Raiser With Blue Veins, Thursday at Shakespeare's Pub, Kalamazoo, $5 — A special all-star blues band is gathering to raise money to save the historic smokestack at the old Gibson guitar factory in Kalamazoo. Shakespeare's Lower Level hosts a jam featuring members of Blue Veins, Out Of Favor Boys, Jim Shaneberger, Jake Kershaw, Big Trouble, Crossroads, Sammy Melchi's Generations, James Reeser & the Backseat Drivers and more. All five of your bucks will go toward the $500,000 needed to preserve this icon of Kalamazoo's musical history.
Tom Knific Quartet playing The Union Cabaret & Grille in Kalamazoo, 8 p.m. Thursday, free — Western Michigan University Professor Tom Knific has played jazz and taught jazz around the world, and has earned wide recognition for both. He brings his quartet to this downtown Kalamazoo venue that is always hopping.
Jen Sygit Trio playing the Riverfront Concert Series, Riverfront Park, South Haven, Thursday, free — Now a music non-profit, Foundry Hall and the City of South Haven are collaborating to make this concert series in this picturesque park come true. Singer, songwriter and multi-instrumentalist Jen Sygit travels from Lansing to the Lake Michigan shore for a nice outdoor indie show.
The Weatherheads playing the Hopcat Beer Garden, 300 E. Water St. in Kalamazoo, Friday, free — The Hopcat garden's acoustic jam features The Weatherheads, a duo who specialize in Americana out of the River City to the north.
Jessica In The Rainbow, How To Live Together, The Free Life and Maddie Jackson playing at The DAAC, 333 Rumsey St. SW, 7:30 p.m. Saturday, $5 — This quadruplet of bands is the last of a trio of DAAC shows this week on Tuesday, Wednesday and Thursday. Jessica plays "dreamy lullaby with dark punk vibes;" Together is "dancy" synth pop; Free, punk prog rock; and Maddie, a singer songwriter. Something for everyone.
Hazy Past playing a tribute to 1970s Aerosmith at Rockford Brewing Co. in Rockford, 9:30 p.m. Saturday, free – Another retro rock show not to be missed. Grand Rapids' Hazy Past insists "this is the closest on this side of the state for your chance to hear Aerosmith from that amazing time period in their career. Hazy Past will be playing songs from their first four albums. Special guest, the amazing Jamie Kosmicki will be sitting in both sets."
Alma Afrobeat Ensemble playing Founders Brewing Co. in Grand Rapids, 9:30 p.m. Saturday, $5 — Barcelona-based Alma Afrobeat Ensemble was founded back in 2003 in Chicago by Aaron Feder. After moving to Spain, Feder re-organized and now has nine band members from nine countries that present Afrobeats at European festivals. With Nigerian lead singer Joe Psalmist, AAE's GR date is the third on a 15-stop summer tour of the Midwest and California. (Black Bear Combo plays Founders on Thursday.)
ON THE HORIZON
June 26
Noel Webley II & His Jazz Friends, Jazz In The Park, Ah-Nab-Awen Park
Shea Lawrence Herdia Trio, Rockwell Republic
Brad Fritcher's Moods, Jazz & Gin Mondays, Long Road Distillers
Kimberly Nichole (A Week of "The Voice"), Wealthy Theatre
JGJ, The Score Restaurant & Sports Bar
BassBin: Mark Almaria (Chicago), Billy's Lounge
The Dopamines/Hex Bombs/The Bloody Lips, Mulligan's Pub
Colin McCahill Quartet, John Collins Park, East Grand Rapids
Dan Willenberg Trio, The Union Cabaret & Grille, Kalamazoo
Lionel Ritchie, Soaring Eagle Casino, Mt. Pleasant
June 27
Mark Hood (A Week of "The Voice"), Wealthy Theatre
Hazy Past, The Score Restaurant & Sports Bar
POPTueK, Billy's Lounge
Sweet J Band/Brena, Concerts In The Park, Lamar Park, Wyoming
Out Of Favor Boys, Rogue River Blues Series, Garden Park, Rockford
Curt Hines, Rogue River Tavern, Rockford
Greg Miller, Walk The Beat Sounds of Summer Concert Series, Bolt Park, Grand Haven
Amy Johansen: 23rd Annual Cook Carillon Concert Series, Grand Valley State University, Allendale
Big GLAMA Jama, Boatyard Brewing, Kalamazoo
Marc Broussard, Corson Auditorium, Interlochen Center For The Arts, Interlochen
June 28
Bigfoot Buffalo, Local Spins Wednesday, SpeakEZ Lounge
Will Champlin (A Week of "The Voice"), Wealthy Theatre
Larry McCray, Summertime Blues Concert Series, DeltaPlex
Westlan Brothers, H.O.M.E. At The B.O.B.
Big Boss Blues Band, Block Party, Garage Bar & Grill
Ganja White Night/Dirt Monkey/Dissonance, The Intersection
Strumble Head, The Score Restaurant & Sports Bar
FUEGO, Billy's Lounge
Steffan Copenhaver, Blue Water Grill
Pete Bass, Cedar Springs Brewing Co., Cedar Springs
Mane Street, Concerts in Rogers Park, Sparta
Grant Teeple Trio, Walk The Beat Sounds of Summer Concert Series, Pottawatomie Park, Grand Haven
Tony & Wally, Sandy Point Beach House, West Olive
Jazz Mix Night,The Union Cabaret & Grille, Kalamazoo
Edge Of Midnight, Arcadia Ales, Kalamazoo
Blue Veins Blues Jam, Shakespeare's Pub, Kalamazoo
Cheap Date, Brewers On The Mall, Kalamazoo
Olivia Mainville & the Aquatic Troupe, Boatyard Brewing, Kalamazoo
Michael McDonald/Boz Scaggs, Kresge Auditorium, Interlochen Center For The Arts, Interlochen
June 29
Trombone Shorty & Orleans Avenue, Frederik Meijer Gardens & Sculpture Park Amphitheater
Cousin Avery, "Relax At Rosa," Rosa Parks Circle
Cousin Avery/The Rough & Tumble/Andrew Gulledge, Roots Brew Shop
Luke The Knife vs. Beard O Bees/LaserTV, Founders Brewing Co.
The Wailing Souls/Cabildo/Blue Disciples, The Pyramid Scheme
Antighost/Notes & Leaves, Mulligan's Pub
Jeffery Austin, (A Week of "The Voice"), Wealthy Theatre
Delilah DeWylde, Elk Brewing Grand Rapids
Jesse Ray & the Carolina Catfish, Long Road Distillers
Sean Copenhaver, Blue Water Grill
Live Band Karaoke, H.O.M.E. At The B.O.B.
Three's A Crowd, The Score Restaurant & Sports Bar
Jim Spalink, Rockford Brewing Co., Rockford
Throwback Thursday, Billy's Lounge
Great Scott, Standale Summer Concert Series, Walker Community Park, 700 Cummings Ave. SW, Walker
The Swift Brothers, Concerts On The Green, Veterans Park-City Hall, Hudsonville
Dusty Chaps & The City Slickers, The Grand Lady Riverboat, Jenison
Rhythm Section Jazz, Showboat Sizzlin' Summer Concerts, Lowell
Orquesta Tradicion, The Felt Estate, Holland
JMM Jazz, Coppercraft Distillery, Holland
Nate Holley, Itty Bitty Bar, Holland
Jenna & Jesse, Saugatuck Brewing Co., Saugatuck
Esme Patterson, Bell's Eccentric Cafe, Kalamazoo
The Sidewinders Quartet, The Union Cabaret & Grille, Kalamazoo
Talking Ear, Dark Horse Brewing, Marshall
Stars & Stripes Festival, Suburban Collection Showplace, Novi (June 29-July 2)
Lake Effect Jazz, Riverfront Concert Series, Riverfront Park, South Haven
Jonathon Timm, Fountain Point Resort, Lake Leelanau
Paul Schaffer & The World's Most Dangerous Band/Valerie Simpson, Kresge Auditorium, Interlochen Center For The Arts, Interlochen
Squid Mouth/BoomATang, Upstairs Lounge, Petoskey
Electric Forest Weekend 2, Rothbury (June 29-July 2)
June 30
Sarah Potenza (A Week of "The Voice"), Wealthy Theatre
The Extra Texture/Flushed/Ty Beat (Live Set)/Parlor Voice, The Pyramid Scheme
Craig Bell & Band/The Eastown Furies, Tip Top Deluxe Bar & Grill
Starfarm, H.O.M.E. At The B.O.B.
Decades, The Score Restaurant & Sports Bar
Grand Rapids Soul Club/DJ MAKossa, Billy's Lounge
Roberta Lee, Blue Water Grill
Oregon Dreamchild, Flanagan's Irish Pub
Blue Soul Express, Shots On The River, Belmont
Vox Vidorra, Summer Concert Series, City Hall, Kentwood
Bar Code, Woody's Press Box, Wyoming
Gabrial Lundy, 57 Brew Pub & Bistro, Greenville
Tony Reynolds, Portobello, Grand Haven
The Russ Brothers, Odd Side Ales, Grand Haven
Whoopee Kat, Kirby House, Grand Haven
Alex Perez/Paleface/Brother Adams, Park Theatre, Holland
La Corporacion, Lakeside Concerts, Kollen Park, Holland
Alex Mendenall, Our Brewing, Holland
Carter Lezman Trio, Fireside Brewing Co., Holland
Chunk Of Funk, Itty Bitty Bar, Holland
Rachel White, Tripelroot, Zeeland
Jim Shaneberger, McDuff's Bar & Grille, Wayland
Allan Turner, Thornapple Plaza, Hastings
Keith Hall Drum Intensive, The Union Cabaret & Grille, Kalamazoo
Yolonda Lavender/Kaitlyn Rose/Hannah Rose Graves/Molly Bouwsma Schultz (of Vox Vidorra): A Tribute to Janis Joplin, Bell's Eccentric Cafe, Kalamazoo
Olivia Mainville And Brandon James, Hopcat Beer Garden, Kalamazoo
Alex Mays & Eddie Blue Lester, Boatyard Brewing, Kalamazoo
Lisa Can't Sing 80s Dance Party With DJ Brown, Old Dog Tavern, Kalamazoo
Country Junkie, Rendezvous Lounge, Battle Creek
Abstract Aura/Silent Void/ Revolution In Progress/Hatfields & McCoys, The Music Factory, Battle Creek
Bob's Barn Jamboree, Lake Odessa
Mike Fornes (Gordon Lightfoot Tribute), Howmet Playhouse, Whitehall
Drew Hale, The Mitten Bar, Ludington
The Beach Boys, Silver Creek Event Center, Four Winds Casino, New Buffalo
Vince Neil (of Motley Crue)/Lita Ford, Soaring Eagle Casino, Mt. Pleasant
The Accidentals/Talking Ear, The Livery, Benton Harbor
OK GO, Kresge Auditorium, Interlochen Center For The Arts, Interlochen
Al Gross, Red Sky Stage, Petoskey
Electric Forest Weekend 2, Rothbury (June 29-July 2)
Junegrass, Fairgrounds, Lowell (June 30-July 1)
July 1
Playing With Power!/Arc Impulse/Super Guitar Bros, GR8BIT LIVE! V: The Final Chapter, The Pyramid Scheme
Rachel White/Matt Plessner/Dale Wicks/Conrad Shock & the Noise, Quinn & Tuite's Irish Pub
French Pop Night, Tip Top Deluxe Bar & Grill
Electric Red, H.O.M.E. At The B.O.B.
Dance Or Listen, Rocky's Bar and Grill
Sojii/Foot Clan/Les Creatif/Family Racoon, Mulligan's Pub
Wedding Banned, Pre- & Post-Fireworks Parties, 20 Monroe Live
Brent Satala, Blue Water Grill
Barenaked 90s, Woody's Press Box, Wyoming
Trixy Tang, New Holland Pub on 8th, Holland
People People/Thomas Timmerman, Park Theatre, Holland
Megan Dooley, Saugatuck Brewing Co.
Dave Burel, Pigeon Hill Brewing Co., Muskegon
The Fabulous Vans, Hennessy's Irish Pub, Muskegon
Tony Reynolds, Portobello, Grand Haven
Left Paul Trio, Grand Haven Brew House, Grand Haven
Whoopee Kat, Kirby House, Grand Haven
Mac Dralle, Beards Brewery, Petoskey
Igor And The Red Elvises, Aten Place, Boyne Falls
DeDe Alder & Josh Holcomb, Hopcat Beer Garden, Kalamazoo
Keith Hall Drum Intensive, The Union Cabaret & Grille, Kalamazoo
Big Thief, Bell's Back Room, Kalamazoo
Robert Rolfe Fedderson/Benedict Dollyrockers, Old Dog Tavern, Kalamazoo
Gabrial James/Drop 35, Gun Lake Casino, Wayland
Polkaholics/Slim Gypsy Baggage, Round Barn, New Buffalo
Heartache Tonight (Eagles Tribute)/Chad Michael, Acorn Theater, Three Oaks
The Undertakers Blues Band, The Livery, Benton Harbor
SOLD OUT Rick Springfield, Little River Casino, Manistee
Skid Row/Fuel/Dishwalla/Marcy Playground, Soaring Eagle Casino, Mt. Pleasant
Electric Forest Weekend 2, Rothbury (June 29-July 2)
Junegrass, Fairgrounds, Lowell (June 30-July 1)
Mark Farner, Bay Side Stage, National Cherry Festival, Traverse City
July 2
Thou/Cloud Rat/False/Moloch, The Pyramid Scheme
The Draculs/Seritas/Zen Star Beat Cult, Tip Top Deluxe Bar & Grill
Revival Of The 80s, Billy's Lounge
River Rogues Dixieland Jazz Band, Harmony Hall, Grand Rapids
Voices of Freedom, Concerts in Rogers Park, Sparta
Julianne Vanden Wyngaard, Open Tower: 23rd Annual Cook Carillon Concert Series, Grand Valley State University, Allendale
Lew Russ, Jack's Waterfront Bistro, Spring Lake
Rich Burkholder, Kirby House, Grand Haven
Trixy Tang, Wick's Park, Saugatuck
S2r, Arcadia Ales, Kalamazoo
Reel Big Fish, Bell's Eccentric Cafe Beer Garden, Kalamazoo
The Right Now/Mr. Blotto, Round Barn, New Buffalo
Crawpuppies, Gun Lake Casino, Wayland
Creedence Clearwater Revisited/Three Dog Night, Soaring Eagle Casino, Mt. Pleasant
The Appleseed Collective, Fountain Point Resort, Lake Leelanau
World Youth Symphony Orchestra, Kresge Auditorium, Interlochen Center For The Arts, Interlochen
Electric Forest Weekend 2, Rothbury (June 29-July 2)
Here Come The Mummies, Bay Side Stage, National Cherry Festival, Traverse City
Copyright 2017, Spins on Music LLC