It's a week of rap, rock and punk, with the Tip Top's Skitchin' Fest and Meat Puppets/Mike Watt. Plus, catch local faves The JetBeats, Wayland and more. And see how you can win tickets to SFJAZZ Collective.
THE BIG LIST: May 1-7
For a complete listing of upcoming shows at more than 160 West Michigan venues, check out The REALLY Big List at Local Spins. Have concert listings you think deserve to be spotlighted? Email date, time, ticket prices, location and details to liz@localspins.com.
PAT BENATAR & NEIL GIRALDO
When: 7:30 p.m. Tuesday
Tickets: $59.50-$99.50
Where: Kalamazoo State Theatre, Kalamazoo
Pat Benatar is one of the fierce ladies of rock who proved, in the late '70s and early '80s, that girls belonged on the concert stage. Her songs hit topics that love-obsessed, hard-rocking men didn't think to bring to audiences, such as "Love Is A Battlefield" and "Hell Is For Children."
Benatar has built a career, with guitarist and husband Neil Giraldo at her side since 1982, that encompasses a dozen albums, (multi-platinum, platinum, gold, take yer pick), 15 top 40 singles, four Grammy Awards and another four nominations. It's a Tuesday evening well-spent to hear this rock and roll power couple in person. State Theatre tickets available online.
LOCAL SPINS WEDNESDAY:
THE JETBEATS
When: 8 p.m. Wednesday
Admission: Free
Where: SpeakEZ Lounge, Grand Rapids
Get ready for some vintage rock 'n' roll. The Local Spins Wednesdays series presents the SpeakEZ Lounge debut of Grand Rapids' The JetBeats, who are getting ready to cross the pond for their first tour of the United Kingdom later this month. Inspired by the early Beatles and other British Invasion artists, the band, led by Morgan May Moellemian, aims to "bring back the excitement" of that era with high-octane shows, tantalizing covers and their own '60s-styled material that's been released on two studio recordings, including last year's "Mach '64." The group features singer-guitarist Moellemian, drummer Dan McCoy, bassist Ben Erhart and guitarist A.J. Dunning.
Toast them and send them off on their U.K. .journey in style at this Local Spins Wednesdays show at SpeakEZ Lounge. Michigan beer specials will be on tap, with free parking across the street off Monroe Avenue NW. Local Spins Wednesdays are presented by Local Spins, SpeakEZ Lounge, Glave Business Solutions, Division 16 Audiovisual and WYCE.
CANCELED: The Mike Posner show at State Theatre has been canceled due to "unforeseen circumstances." Refunds are available at the point of purchase.
MIKE POSNER
& THE LEGENDARY MIKE POSNER BAND
When: CANCELED
Where: Kalamazoo State Theatre, Kalamazoo
Detroit/Southfield native Mike Posner has come a long, long way since he first started working as a producer and releasing mixtapes about eight years ago at Duke University. He released "31 Minutes to Takeoff" in 2010 and "At Night, Alone" in 2016, with the latter featuring originals and remixes of the singles "I Took a Pill in Ibiza" (a Top 10 hit) and "Be As You Are." Posner and rapper Blackbear also comprise the alt-hip-hop/R&B duo Mansionz, which released a self-titled album in March.
In addition, Posner released a collection of poems titled "Tear Drops and Balloons" on March 17. For his Kalamazoo show, he brings along The Legendary Mike Posner Band.
GOOD PIZZA GRAND OPENING:
JESSE RAY & THE CAROLINA CATFISH
MAX LOCKWOOD, TOM HYMN
NICHOLAS JAMES THOMASMA
HAWK & OWLS, MORGAN HANER
When: Noon-9 p.m. Thursday
Admission: Free
Where: Good Pizza Co., 10 Jefferson Ave. SE, Grand Rapids
Good Pizza Co. has been open for a little while, but it's time to really celebrate the community-minded spirit of Derek, Alex and the rest of the Good Pizza crew. The downtown pizza outlet will host a day of intimate performances starting at noon Thursday with Nordy (aka Matt Kago), followed by Max Lockwood, Jesse Ray & The Carolina Catfish, Patrick Nolan, Morgan Haner, Tom Hymn, Kyle Brown, Nicholas James Thomasma and, to close out the day, the Hawks & Owls string band. The official ribbon-cutting ceremony will take place at 5 p.m. with City Commissioner Ruth Kelly.
Not only that, but this "May the Fourth Be With You" celebration will feature free, scrumptious pizza slices every hour (while supplies last). Good Pizza already has been a tireless supporter of worthy causes around town, so it's time to return the favor and support this new business. More details here.
AVALON CUTTS-JONES
When: Noon Thursday
Admission: Free
Where: Rosa Parks Circle, Grand Rapids
For the third year, Downtown Grand Rapids Inc. and its partners are bringing you "Relax At Rosa," a concert series at noon Thursdays that starts this week and will feature 20 local bands before it concludes on Sept. 14. Some of the 11 participating food trucks will be on hand at each event and games people play will be available, like ping-pong and giant chess. Kicking off the series is vocalist Avalon Cutts-Jones, who is described this way on Facebook: "A choirgirl with quartet roots who loves jazz harmonies while performing classical with a neo soul vibe."
SAN FRANCISCO JAZZ COLLECTIVE:
THE MUSIC OF MILES DAVIS
When: 7 p.m. Thursday
Tickets: $43-$48
Where: St. Cecilia Music Center, Grand Rapids
THIS WEEK'S LOCAL SPINS TICKET GIVEAWAY: The first person to email john@localspins.com with "SF JAZZ" in the message field will win a pair of tickets to Thursday's show.
Each season, the touring musicians of the SFJAZZ Collective creates eight new works and eight new arrangements of work by an honored jazz musician, and for 2016-17, it's Miles Davis. The band, with a cast that evolves each year, includes Miguel Zenon on alto saxophone; David Sanchez on tenor saxophone; Sean Jones on trumpet; Robin Eubank on trombone; Warren Wolf on vibraphone; Edward Simon on piano, Matt Penman on bass; and Obed Calvaire on drums.
"As soloists, composers, and bandleaders, the SFJAZZ Collective represents what's happening now in jazz," according to the website. If you visit San Francisco, check out the line-up at the collective's venue; it also runs jazz education programs. Learn more at the website. This show is part of St. Cecilia's The Spectacular Jazz Series. For tickets to Thursday's show, check here.
REVEREND PEYTON'S BIG DAMN BAND
RED RIO
When: 9:30 p.m. Thursday
Admission: Free
Where: Founders Brewing Co.
Reverend Peyton and his lively crew have been tearing up stages for years, and they return to Founders Brewing this week, touring behind their latest album, "Front Porch Sessions." The Indiana-bred band unleashes a singular blend of country blues and roots music, something best experienced in their live shows – and they deliver more than 200 of those every year across the country.
Opening the show will be Grand Rapids' own Red Rio, aka singer-songwriter Alexis Brooke. Get more info online here.
WAYLAND
DEVIN & THE DEAD FRETS
CONRAD SHOCK & THE NOISE
SIXES AND SEVENS
When: 7 p.m. Friday
Admission: $15 advance, $18 day of show
Where: Bell's Brewery Eccentric Café, Kalamazoo
This is a wall- and rafter-ratttling affair that combines a veteran hard-rocking West Michigan band, Wayland, with some uber-talented, up-and-coming regional acts, aka Devin & The Dead Frets, Conrad Shock & The Noise and Sixes and Sevens.
Wayland, of course, has cultivated a national following and has toured with a host of big names, and a new full-length album is expected to be released later this year. Get tickets online at bellsbeer.com, where you can also find information about folk singer-songwriter May Erlewine's return to Bell's on Saturday, with a band featuring Julian Allen, Tyler Duncan and Max Lockwood, and special guest Rachele Eve.
FRONTIER RUCKUS
JES KRAMER, BETH BOMBARA
When: 8:30 p.m. Friday
Tickets: $10 advance, $15 day of show
Where: The Pyramid Scheme, Grand Rapids
Michigan's Frontier Ruckus has honed its folk-rock sound over the years, a vibe that ranges from folk to bluegrass to pop to Americana. The band is on the cusp of releasing its fifth studio album, "Enter the Kingdom," which was recorded in Nashville.
Frontier Ruckus follows up its Grand Rapids show with an appearance Saturday at the Patchwork Art & Music Festival in Bay City. (Read more about the Patchwork fest later this week at Local Spins.) The band then crisscrosses the Midwest before traveling to the West Coast. Opening at The Pyramid Scheme will be Grand Rapids' own Jes Kramer and Beth Bombara. Details online at pyramidschemebar.com, where you can also get information about Saturday's rock show featuring Red Legs, The Great Indoors, Hurry Home and Narco Debut, $10 advance, $12 day of show.
SKITCHIN' FEST:
THE WESTSIDE REBELLION
BET ON RATS, TWO HOUSES
NO BREAKS, STUBBORN STRAYS
When: 6 p.m. Saturday
Tickets: $5
Where: Tip Top Deluxe Bar & Grill, Grand Rapids
Talk about a punk showcase extraordinaire. Hosted by the Skitchin' Music Zine, Saturday's Skitchin' Fest features Chicago punk band Two Houses and an impressive slate of punk-propelled Grand Rapids and Michigan groups, including Bet on Rats, Westside Rebellion, Stubborn Strays, Momentai, Extraterrestrial Lies, No Breaks (Coldwater) and Solitary Subversion (Ypsilanti).
The event is described as "a celebration of diversity and unity in punx" and features the performance debut of the Extraterrestrial Lies duo featuring Tonia Bug and Lewi Pe. Doors open at 5 p.m. and those under 18 are allowed to hang out until 9 p.m., when it becomes an 18-and-older affair.
NU-BLU
When: 7 p.m. Saturday
Admission: $10
Where: Zellie's Opry House, Howard City
Americana/bluegrass foursome Nu-Blu stops at Zellie's, the heart of bluegrass in West Michigan. The North Carolina band, operating out of Nashville, is touring behind its just-released CD, "Vagabonds," featuring the single "Still Small Voice," recorded with Jimmy Fortune of the Statler Brothers. Husband-and-wife Daniel and Carolyn Routh are at the core plus TJ Honaker on banjo and Clint White on fiddle and mandolin.
More about Zellie's online here.
NF, KYD THE BAND
When: 8 p.m. Saturday
Tickets: $20, $25, $49.50
Where: 20 Monroe Live, Grand Rapids
Born and raised in Gladwin, Mich., of all places, the ascension of Christian hip hop artist NF (aka Nathan Feuerstein) is quite remarkable. The Michigan rapper placed second in the nationwide Fine Arts Festival rap competition in 2008 and he was signed to his first label in 2012 and to Capitol CMG not long after that. His EP, "NF," on that label soared up the Billboard chart and he's since released two studio albums, "Mansion" and "Therapy Session" (which went to No. 1 on the iTunes rap chart).
The 26-year-old has earned high praise from critics and his May U.S. tour already boasts sellouts in places like Pittsburgh, Lancaster, Greensboro and Atlanta. So, in honor of "National Concert Day," 20 Monroe Live is offering a limited number of $20 tickets to upcoming shows at the downtown venue, including this one. Get details online here. The promotion runs from May 2-9.
Get more details about his 20 Monroe Live concert online here.
MEAT PUPPETS
MIKE WATT & THE JOM & TERRY SHOW
When: 9:30 p.m. Saturday
Admission: $5
Where: Founders Brewing Co., Grand Rapids
Uh, expect the lines to be even longer than usual outside Founders on Saturday night. That's because the legendary Meat Puppets will be gracing the stage, some 37 years after the cowpunk and rock band first formed in Phoenix, Ariz. They reunited in 2006 and have been touring and recording ever since (releasing "Rise to Your Knees" in 2007, "Sewn Together" in 2009, "Lollipop" in 2011 and "Rat Farm" in 2013).
Led by the Kirkwood brothers, the Meat Puppets up the ante considerably for this show and tour by bringing along another legend, aka Mike Watt, the famous co-founder of bands such as punk's Minutemen, Dos and Firehose. Get more info online at foundersbrewing.com.
JIMMY EAT WORLD
BEACH SLANG
When: 8 p.m. Sunday
Tickets: $20, $28, $45
Where: 20 Monroe Live, 11 Ottawa Ave. NW, Grand Rapids
In October, Arizona rockers Jimmy Eat World released "Integrity Blues," its ninth CD since 1994. The album earned accolades from Alternative Press as one of the year's 30 best albums. The band, which formed 24 years ago, will join Incubus for a national tour later this year. Led by Jim Adkins, the band's last five albums have cracked the Billboard 200's Top 20, though the 2001 single, "The Middle," remains it's highest charting hit at No. 5 on the Hot 100.
Beach Slang opens the Grand Rapids show. So, in honor of "National Concert Day," 20 Monroe Live is offering a limited number of $20 tickets to upcoming shows at the downtown venue, including this one. Get details online here. The promotion runs from May 2-9.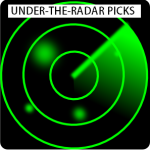 UNDER-THE-RADAR PICKS
University of Michigan Men's Glee Club performing at First (Park) Congregational Church in Grand Rapids, 7:30 p.m. Wednesday, $19, $5 students — To celebrate the University of Michigan's bicentennial, the 155-year-old U-M Men's Glee Club has a three-stop tour of Michigan this month, and this is the first. The 67-member band heads next to the East Coast. The club is about to release a new bicentennial celebration CD, "Ambassadors Of Song." It's titled this performance as "Our Victory and Pride: Singing in the Key of Michigan Since 1859."
Overcoats with Yoke Lore playing the Calvin College Covenant Fine Arts Center Recital Hall, 8 p.m. Wednesday, free – Featured last week in Billboard magazine, electronic folk duo Overcoats brings its tour to Grand Rapids, playing a free show in the recital hall at Calvin College's Covenant Fine Arts Center. The New York duo of Hana Elion and JJ Mitchell released its debut LP, "Young," on April 21.
Jason Wheeler playing Cedar Springs Brewing Co. in Cedar Springs, 7:30 p.m. Wednesday, free — The mandolin player for Fauxgrass makes a solo appearance at the Wednesday music series at this cozy brewery that honors traditional German beer and food. While there, take a peek at the merch in CSBC's new store next door.
Davina and the Vagabonds/Olivia Mainville & the Aquatic Troupe, Tip Top Deluxe Bar & Grill, 7 p.m. Wednesday, $10 — Minnesota's Davina and the Vagabonds continue to turn heads with their sultry, energetic and throwback mélange of "genre-busting" jazz, blues and roots music. They return to the Tip Top to melt some more hearts in this intimate setting. (By the way Frog King and Delilah DeWylde play the Tip Top at 9 p.m. Friday, $8. Get the full list of Tip Top shows online here.)
Jesse Ray & the Carolina Catfish playing the Downtown GR Bike Party Ending @ Long Road Distillers, 7 p.m. Thursday, free — Get off the couch and join this bicycle parade that starts at Rosa Parks Circle and winds its way across the Blue Bridge and into the dynamic West Side. You'll end up at Long Road Distillers, where Jesse Ray & the Carolina Catfish, a duo fans seemingly can't get enough of, will play.
The Howlers playing Music in the Stacks at Grand Rapids Public Library Main Branch, 7 p.m. Thursday, free — Be in the Biography Room for the final show of this season's Music In The Stacks concert series featuring The Howlers in a "special, audibly stripped-down set."
Peach Lavender EP-Release Show at Bell's Brewery Eccentric Café in Kalamazoo, 9 p.m. Thursday, free – Kalamazoo trip-folk band Peach Lavender celebrates release of its new EP with help from the Saxsquatch & Bridge Band and Susie Parr. Details online here.
Shelby Ann-Marie/Brian Randall Band/Bari Lee/River Melcher: Battle to the Bash Preliminary Round #2 at The Intersection in Grand Rapids, 7 p.m. Thursday, $5 — Fans vote for their favorite local country bands and the winner gets a spot on the bill at the wildly popular B93 Birthday Bash, slated for June 17-18 at U.S. 131 Motorsports Park in Martin. One preliminary round occurred last week; finalists from the two preliminary rounds duke it out at 7 p.m. Friday at The Intersection. (By the way, southern California reggae band Fortunate Youth plays the front lounge, aka The Stache, the same night with special guests Josh Heinrichs & Skillinjah, For Peace Band and Iya Terra, $15 advance, $18 day of show.)
Seth Bernard and Rachele Eve playing the Gratiot & Derby House Concert Series in Grand Rapids, 8 p.m. Friday, $15 — This series boasts an intimate setting to see some of Michigan's finest singer-songwriters, in this case, Earthwork Music collective founder Seth Bernard and Grand Rapids folk artist Rachele Eve. Get tickets online here with more details on the series' Facebook page.
Cinco de Mayo Fiesta with Music Evolucion at Park Theatre at 248 S. River Ave. in Holland, 8:30 p.m. Friday, $8 advance, $13 day of show – To celebrate the holiday, this fiesta features a performance by Music Evolucion, a Tejano/Norteno music group that's toured the country. It features family members Michael Martinez on drums, Paco Martinez on bass, Mikel Martinez on bajo, and Mo Martinez on accordion and lead vocals.
Megalodon and Midnight Tyrannosaurus playing The Intersection in Grand Rapids, 8 p.m. Saturday, $15 (first 100), $17 advance, $20 day of show – Terror metal. That's the forte of South Africa's Megalodon, which released its latest album, "Dimorphism," earlier this year. Also on the bill, Midnight Tyrannosaurus and "local support" Dakota and Deadlock. (By the way, The Stache brings Louis Futon to the front lounge the same night, with AdSynth, G-Bread and Flats Stanlie, $15.)
The Mainstays playing Salt of the Earth at 114 E. Main St. in Fennville, 7 p.m. Sunday, $15 –
One of West Michigan's most popular funk and soul bands, The Mainstays, returns to Salt of the Earth. The Kalamazoo band late last year released a new studio album, "Another Way."
Peter Bradley Adams playing Seven Steps Up in Spring Lake, 7:30 p.m. Sunday, $25-$35 – With a new album, "A Face Like Mine," Nashville-based singer-songwriter Peter Bradley Adams brings the tour behind his latest folk-pop recording to West Michigan. Get tickets online here.
ON THE HORIZON
May 8
Kehlani/Ella Mai/Jahkoy/Noodles, The Intersection
BassBin: Crisp Bits/Djaxxx/Naytive, Billy's Lounge
Calvin College Percussion Ensemble, Covenant Fine Arts Center Auditorium
String Circle, Kent District Library Cascade Township Branch
Shea Lawrence Herdia Trio, Rockwell Republic
The Carl Webb Band, Listening Room, Hackley Public Library, Muskegon
Sean Copenhaver, Gun Lake Casino, Wayland
Tom Duffield, Old Dog Tavern, Kalamazoo
May 9
White Reaper/No Parents, The Stache inside The Intersection
Funk N Punch, New Holland The Knickerbocker
Calvin College Symphonic Band, Covenant Fine Arts Center Auditorium
Gabrial James, Gun Lake Casino, Wayland
Kalamazoo Symphony Orchestra Brass Quintet, First Presbyterian Church, Kalamazoo
Motown: The Musical, Miller Auditorium, Kalamazoo (May 9-14)
May 10
Olivia Mainville & The Aquatic Troupe, Local Spins Wednesday @ SpeakEZ Lounge
Lil Wayne, 20 Monroe Live
The Bootstrap Boys/Sarah Keen & the Snowflakes With Shanee Laurent/The Crane Wives/Love Fossil With Karisa Wilson, The Pyramid Scheme
Flats Stanlie/Grimebag/Jon Parra/Mars b2b Fludder, The Stache inside The Intersection
Ry X, Calvin College Covenant Fine Arts Center Auditorium
The Tommy Hagen Trio Featuring Rick Reuther, Noto's
Kevin Schaffer, Cedar Springs Brewing, Cedar Springs
Marquita & Brandon Dueling Pianos, Gun Lake Casino, Wayland
Jazz Mix Night, The Union Cabaret & Grille, Kalamazoo
Blue Veins Blues Jams, Shakespeare's Pub, Kalamazoo
The Sam Pilnick Project, Arcadia Ales, Kalamazoo
Olivia Newton-John, Firekeepers Casino, Battle Creek
May 11
Jesse Ray & the Carolina Catfish "Relax At Rosa," Rosa Parks Circle
Eric Church Holdin' My Own Tour, Van Andel Arena
POSTPONED Korn, 20 Monroe Live
Caravan of Thieves, Founders Brewing Co.
Thunder Chicken/Semi Casual Bedtime/The War Between/Girls Rock! Grand Rapids, The Pyramid Scheme
Boogie T./Dissonance/N8KID/TipskyHo, The Stache inside The Intersection
Mark Sala, H.O.M.E. At The B.O.B.
Josh Rose Band, One Trick Pony
Rachel White & Matt Plessner, Long Road Distillers
The Groove Band, The Old Goat
Lazer Lloyd, Tip Top Deluxe Bar & Grill
Fathom XIX/Hedgerow, Mulligan's Pub
GR Symphony, Star Wars and More: The Music of John Williams, DeVos Performance Hall (May 11-13)
Moodswings, JD Reardon's Bar & Grill
Tony Reynolds & Wally Michaels, Noto's
Brena, Gun Lake Casino, Wayland
Bela Fleck/Abigail Washburn, Kalamazoo State Theatre, Kalamazoo
Samantha Crain/Jarrod Dickenson, Bell's Eccentric Cafe, Kalamazoo
Narra/Cardboard Highway/Fat Dutch, Shakespeare's Pub, Kalamazoo
Homegrown Series & Performance Workshop Hosted by Kaitlin Rose, Old Dog Tavern, Kalamazoo
Trappt/Smile Empty Soul, Mickey's Pub, St. Joseph
Avatar/In Secrecy, The Music Factory, Battle Creek
Big Boss Band, Dark Horse Brewing, Marshall
Marty Miles/Open Mic, Acorn Theater, Three Oaks
May 12
Nothing/Sleep Waker/Mandayla, The Pyramid Scheme
Amon Amarth/Goatwhore, The Intersection
Radkey, The Stache inside The Intersection
Opera Grand Rapids: The Barber of Seville, DeVos Performance Hall (May 12-13)
Global Village, Billy's Lounge
Troll For Trout, Tip Top Deluxe
Three's A Crowd, River City Saloon
Brena, H.O.M.E. At The B.O.B.
Dirt Chili/Knives Are Quiet/Hoss Burley, Mulligan's Pub
Typo Band, Grand Woods Lounge
Fled Five, The Log Cabin
Kathy Lamar, Noto's
Terry Lee & The Cat Skinners, E.B. Coffee & Pub, Caledonia
Vestigial/Assume Nothing/Sleep Waker/Mandayla, The Pyramid Scheme
Kent Philharmonic Orchestra, St. Cecilia Music Center
Midwest Skies/Tourneforte/Bittersweet, Unruly Brewing Co., Muskegon
Luxotica Lounge Cabaret, Pope's Pub, Fruitport
The Crane Wives/Rachel B, Tri-Cities Historical Museum, Grand Haven
The New Rule, Kirby House, Grand Haven
Rich Burkholder, Odd Side Ales, Grand Haven
Tim Johnson & Co., Portobello, Grand Haven
Jaded, Jack's Waterfront Bistro + Bar, Spring Lake
Frances Luke Accord/Sedegwick, Park Theatre, Holland
Jack And The Spare Tires, Macatawa Ale Co., Holland
Rockshop, Wicks Park Bar & Grille, Saugatuck
Jim Shaneberger, McDuff's Bar & Grille, Wayland
John Sanger/The Rock Show, Gun Lake Casino, Wayland
Heartsick, The Music Factory, Battle Creek
Dams Of The West, Bell's Eccentric Cafe, Kalamazoo
Jesse Cook, Kalamazoo State Theatre, Kalamazoo
Irish Handcuffs/The Rock And Roll Bad Guys/Bike Tuff/Distants, Shakespeare's Pub, Kalamazoo
Motown: The Musical/Big Boss Blues, The Union Cabaret & Grille, Kalamazoo
From The Shallows To The Deep (Album Release), Louie's, Kalamazoo
Deep Fried Pickle Project, The Livery, Benton Harbor
Rollin Zen/The HandGrenades, Mickey's Pub, St. Joseph
Buddy Guy, Silver Creek at Found Winds Casino, New Buffalo
Barb Barton, Red Sky Stage, Petoskey
May 13
Kari Lynch, Fifth Third River Bank Run
Clutch/Lucero/The Sword, 20 Monroe Live
New Kids On The Block/Paula Abdul/Boyz II Men, Van Andel Arena
May Erlewine & The Motivations, Founders Brewing Co.
Dirty Bourbon River Show/Cabildo, Tip Top Deluxe Bar & Grill
Opera Grand Rapids: The Barber of Seville, DeVos Performance Hall
Azz Izz, Billy's Lounge
The John Shea Trio, Noto's
Mark Lavengood Bluegrass Bonanza CD Release Show/Trout Steak Revival/Railway Gamblers, The Pyramid Scheme
Mega 80s/DJ Jay Vee, The Intersection
Mid-Life Crisis, One Trick Pony
ReVibe/Dale Wicks, Rocky's Bar & Grill
Kari Holmes, Back Forty Saloon
West Michigan Gay Men's Chorus, Wealthy Theatre
Hazy Past, River City Saloon
Moto/Juleus, Mulligan's Pub
Funky Jesse, H.O.M.E. At The B.O.B.
Trilogy, Rogue River Tavern
Palomino Blonde, The Log Cabin
Mega 80s/DJ Jay Vee, The Intersection
Birds of Chicago, Park Theatre, Holland
Garage, The Band, Macatawa Ale Co., Holland
Matt Gabriel, Saugatuck Brewing Co., Saugatuck
Trixy Tang, Wicks Park Bar & Grille, Saugatuck
Jake Kershaw/Loren Johnson/Skyking, Waterfront Stadium, Grand Haven
The New Rule, Kirby House, Grand Haven
The Russ Brothers, Odd Side Ales, Grand Haven
Tony Reynolds, Portobello, Grand Haven
Mouths of Babes, Seven Steps Up, Spring Lake
Jaded, Jack's Waterfront Bistro + Bar, Spring Lake
Tommy Foster/A Northern Song, Unruly Brewing Co., Muskegon
Twin Mandolin Slingers, Dogwood Center for Performing Arts, Fremont
Hard Times, McDuff's Bar & Grille, Wayland
Marquita Bernard/The Rock Show, Gun Lake Casino, Wayland
Mad Anthony/Midnight Thirst/Megan Dooley/, Old Dog Tavern, Kalamazoo
Motown: The Musical, The Union Cabaret & Grille, Kalamazoo
The Mersey Beatles Sgt. Pepper's 50th Anniversary, Kalamazoo State Theatre, Kalamazoo
Yolanda Lavender/The Groove, Arcadia Ales, Kalamazoo
Zion Lion, Bell's Eccentric Cafe, Kalamazoo
Typo, Louie's, Kalamazoo
42nd Stulberg International String Competition, Dalton Center Recital Hall, Kalamazoo
Andrew Fisher Quartet (Stevie Wonder Tribute Show), The Livery, Benton Harbor
Inner Itch, Mickey's Pub, St. Joseph
SXX & The Alternative Route, The Music Factory, Battle Creek
Trixy Tang, Wick's Park, Saugatuck
SOLD OUT Vince Gill, Little River Casino, Manistee
E Minor, Red Sky Stage, Petoskey
Caravan Of Thieves, Crooked Tree Arts Center, Petoskey
Devour The Day/Coldville/Graves Crossing, Streeters Ground Zero, Traverse City
May 14
Bike Tuff/Irish Handcuffs/Shoebox/78 Revolutions Per Minute, Top Top Deluxe Bar & Grill
The Howlers/Nest Egg/ Fyrrh, The Pyramid Scheme
HBS Jazz Trio, Harmony Hall
Randissimo's Sunday Jazz Jam, SpeakEZ Lounge
Rachel B, Salt of the Earth, Fennville
Grand Rapids Youth Symphony & Classical Orchestra Concert, DeVos Performance Hall
Alex Mays, Gun Lake Casino, Wayland
Dede Alder & Josh Holcomb, Arcadia Ales, Kalamazoo
Rae Fitzgerald/Saxquatch & Bridge Band/Lushh, Louie's, Kalamazoo
Jazz Brunch Hosted by Anthony Healy/Professional Blues Jam, Old Dog Tavern, Kalamazoo
Llewellyn Sanchez-Werner, The Gilmore, Kalamazoo
Trout Steak Revival, The Livery, Benton Harbor
May 15
Yung Booke/London Jae/Shauntrell Pender/RaRa/Translee/Young Dro, The Intersection
Shea Lawrence Herdia Trio, Rockwell Republic
Mike Talbot, Gun Lake Casino, Wayland
Tom Duffield, Old Dog Tavern, Kalamazoo
Copyright 2017, Spins on Music LLC