Spring has sprung music-wise, with national tours, riveting local acts and a tribute to The Beatles' "Sgt. Pepper." And one lucky Local Spins reader won tickets to a Pyramid Scheme 6th anniversary show.
THE BIG LIST: April 24-30
For a complete listing of upcoming shows at more than 160 West Michigan venues, check out The REALLY Big List at Local Spins. Have concert listings you think deserve to be spotlighted? Email date, time, ticket prices, location and details to liz@localspins.com.
---
BLUES TRAVELER
When: 8 p.m. Tuesday
Tickets: $37.50
Where: Kalamazoo State Theatre, Kalamazoo
It's been 25 years since Blues Traveler graced the stage at Kalamazoo State Theatre. Now is your chance to catch up with this bluesy-rock-jam band that made you smile in the 1990s. Like many bands who have been together for the long haul, Blues Traveler has seen its share of ups and downs — deaths, personal struggles, going from the Grammy-winning single "Run-Around" to being dropped by their record label. But Blues Traveler, known for its July 4 holiday appearances at Red Rocks Amphitheatre in Denver, nevertheless has persisted, offering fan favorites at shows while continuing to develop new music.
The latest CD is 2015's "Blow Up The Moon." Blues Traveler also is slated to perform in Grand Rapids at Founders Fest in June. Find general admission tickets for Tuesday's show at the KST website:
LOCAL SPINS WEDNESDAY:
JUSTIN AVDEK
& THE UNDERGROUND CIRCUS
ERIC ENGBLADE
When: 8 p.m. Wednesday
Admission: Free
Where: SpeakEZ Lounge, Grand Rapids
The popular Local Spins Wednesdays series continues with multi-instrumentalist Justin Avdek, who has a new album, "Don't Forget to Plug in the Sun," recorded with the cutting-edge, rock/jazz fusion band The Underground Circus. He celebrates the release as part of the Local Spins Wednesdays series at SpeakEZ Lounge, with The Underground Circus joining him on stage for this intimate, wondrous affair. Multi-instrumentalist and singer-songwriter Eric William-Neil Engblade will open the show, which closes out WYCE Month at SpeakEZ Lounge: A portion of all proceeds support community radio's WYCE (88.1 FM).
Michigan beer specials will be on tap, with free parking across the street off Monroe Avenue NW. Local Spins Wednesdays are presented by Local Spins, SpeakEZ Lounge, Glave Business Solutions, Division 16 Audiovisual and WYCE.
EXPLOSIONS IN THE SKY
When: 8 p.m. Thursday
Tickets: $38 ($15 with Calvin ID)
Where: Calvin College Covenant Fine Arts Center, Grand Rapids
Austin's Explosions in the Sky released its seventh and most recent studio album, "The Wilderness," a year ago to raves from critics for its dynamic, moody instrumental rock attack. The group wraps up a U.S. tour later this month, then heads to Europe this summer, building on its reputation for lively and intense stage performances. .
Get tickets online here.
PEOPLE'S BLUES OF RICHMOND
JESSE RAY & THE CAROLINA CATFISH
When: 9:30 p.m. Thursday
Admission: Free
Where: Founders Brewing Co.
People's Blues of Richmond makes a return visit to Founders Brewing Co., where the trio performed at last year's Founders Fest.
Known as a hard-working group constantly on tour, even while recording, People's Blues of Richmond quotes The Beachcomber's description of the band: "Heavy, psychedelic, loud, manic, emotion-driven rock and roll." And that's what they are. These guys are unafraid to lay it all out on the stage. The last CD was "Quit Or Die" in 2016.
Local rockabilly/blues duo Jesse Ray & the Carolina Catfish open. Get info online at foundersbrewing.com, where you can also get details about Saturday's show headlined by The Go Rounds.
THE 4 NASHVILLE AMIGOS
When: 8 p.m. Friday
Tickets: $25-$35
Where: Seven Steps Up, Spring Lake
This fascinating collaboration between four artists features Michael Pearsall of Honor By August, singer-songwriter Brent Shuttleworth (Under Great Lights), Garen Gueyikian of Kill the Alarm and Grammy-nominated artist Will Bowen. Pearsall, of course, is a favorite at Spring Lake's Seven Step Up.
Get more details and tickets online at pindropconcerts.com, along with the lowdown on Sunday night's concert featuring the return of singer-songwriter Michael McDermott.
GRAND RAPIDS SYMPHONY/CLASSICAL MYSTERY TOUR:
SGT. PEPPER'S 50TH ANNIVERSARY
When: 8 p.m. Friday and Saturday, 3 p.m. Sunday
Tickets: $18-$81
Where: DeVos Performance Hall, 303 Monroe Ave. NW, Grand Rapids
Featuring original members of Broadway's "Beatlemania," the Classical Mystery Tour band – backed by the Grand Rapids Symphony – will perform two hours of "non-stop Beatles hits," including a segment dedicated specifically to "Sgt. Pepper's Lonely Hearts Club Band," which was released on June 1, 1967 and is regarded as one of the best albums of all time. The symphony's principal pops conductor Bob Bernhardt leads the orchestra.
Get tickets and more details online at grsymphony.org.
SHORT'S ANNIVERSARY PARTY:
LAITH AL-SAADI
MAY ERLEWINE & THE MOTIVATIONS
BENJAMAN JAMES
When: 4-10 p.m. Saturday
Tickets: $20-$35
Where: Downtown Bellaire, Mich.
If anything is worth a spring trip up north, this is it. Short's day-long "Anni Party 13irteen" celebration boasts performances by Ann Arbor blues-rock guitarist Laith Al-Saadi (8:30 p.m.), Earthwork Music singer-songwriter May Erlewine & The Motivations (6:30 p.m.) and Traverse City soul/funk artist Benjaman James (4:30 p.m.), who won Short's first-ever Battle of the Bands contest to earn a spot on the festival stage.
There's a sold-out pre-party featuring the Battle of the Bands' runner-up Act Casual, plus local food, 30 Short's brews and Starcut ciders, specialty bottle releases and more (with some of the profits shared with the Village of Bellaire's Downtown Development Authority to assist with village improvements).
Get the rest of the scoop in this Local Spins feature story.
MICHAEL W. SMITH
JORDAN FELIX
NATHAN TASKER
When: 7 p.m. Saturday
Tickets: $25-$50
Where: 20 Monroe Live, Grand Rapids
Award-winning contemporary Christian singer-songwriter Michael W. Smith brings his national "The Revolution Tour" to Grand Rapids' new 20 Monroe Live venue, leaning on songs from a successful career that spans more than three decades.
He'll be joined by Christian pop singer Jordan Feliz and Aussie Christian music singer-songwriter Nathan Tasker. Get tickets and the rest of the lowdown online at 20monroelive.com.
GUIDED BY VOICES
DEADBEAT BEAT
When: 8 p.m. Saturday
Tickets: $30
Where: The Pyramid Scheme, Grand Rapids
The Pyramid Scheme wraps up its six-year anniversary party with the return of Ohio's Guided by Voices (which performed during the nightclub's official premiere, too). The Robert Pollard-led GBV continues to churn out its uniquely lo-fi indie-rock, releasing its latest double-album, "August By Cake," earlier this month, which AllMusic.com described as "free and wild" and satisfying for GBV fans.
The Pyramid Scheme's sixth birthday party actually kicks off Friday with a Michigan music showcase: Tunde Olaniran, Paucity, I Believe in Julio and Jade TV, $10 advance, $15 day of show. Get info about both shows online at pyramidschemebar.com. And congratulations to Local Spins reader Tiffany Troyer. She was the first person to email john@localspins.com with "6th Anniversary" in the message field and won two tickets to Friday's show.
Ironically, Guided by Voices is playing Michigan the same week as former band member Tobin Sprout hits the state as part of a tour behind his latest solo album, "The Universe and Me," with Grand Rapids guitarist Tommy Schichtel in the fold. He plays Detroit's El Club on Thursday night.
FIGURE, DUBLOADZ
COOKN, DEZIGN
When: 8:30 p.m. Saturday
Tickets: $20 advance, $25 day of show
Where: The Intersection, Grand Rapids
Hailing from Indiana, Figure (aka Josh Gard) has released a variety of electronic music EPs, remixes and singles since 2009, including his "Monsters" series that mixes drumstep tracks with samples from horror flicks. He even supplies the soundtrack for Universal Studios' Halloween Horror Nights.
Joining him at this bass music show – which followed a tour stop in Chicago – will be New Jersey's Dubloadz known for his "trademark wobble sound," as well as Cookn and Dezign.
Get tickets and details online at sectionnlive.com.
BREAKING BENJAMIN
When: 7:30 p.m. Sunday
Tickets: Sold out
Where: 20 Monroe Live, Grand Rapids
Formed in Pennsylvania way back in 1999, Breaking Benjamin has remained wildly popular among its devoted fans and this sold-out show at 20 Monroe Live proves it. When the hard-rock/post-grunge/alt-rock band released its fifth and most recent album, "Dark Before Dawn," two years ago, it went straight to the top of the Billboard 200 chart
Also on the bill for this tour stop will be Tennessee alt-metal/Christian rock band Red. The Grand Rapids show is part of a national tour that runs through early May.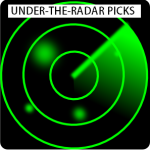 UNDER-THE-RADAR PICKS
Vinyl Night at Rockford Brewing Co. in Rockford, 7 p.m. Tuesday, free — Duck into this northern Kent County brewery for some choice records — and food and beer, don't forget — during this monthly Local Spins-sponsored event. April guest spinners are Erin Lenau and Cedric Canero from Hollywood Makeout.
Penny and Sparrow, Lowland Hum and Watching For Foxes playing The Pyramid Scheme in Grand Rapids, 7:30 p.m. Tuesday, $13-$15 — Folk rock duo Lowland Hum and Austin, Tx.'s twosome Penny and Sparrow (aka Andy Baxter and Kyle Jahnke) are performing together into next week. Opening are rising Grand Rapidians Watching For Foxes in an acoustic session.
Plain Jane Glory playing Long Road Distillers in Grand Rapids, 8 p.m. Thursday, free — This partnership wraps up its month-long, four-performance "residency" with a free performance. Celebrate spring on the West Side with this acoustic folk/bluegrass duo from Muskegon.
The Northern Fires, Brian Koenigsknecht, Matthew Borr, Carrie McFerrin playing Louie's Trophy House Grill in Kalamazoo, 9 p.m. Thursday, $5 – This is an impressive collection of Kalamazoo-area songwriters and performers, all of whom bring special acoustic charm to their music.
Brother Oliver and Lipstick Jodi playing Jam' N Bean Coffee Co. at 6860 Cascade Road SE in Grand Rapids, 7 p.m. Friday, $10 – Check out a pair of talented, up-and-coming Grand Rapids rock bands – Brother Oliver and Lipstick Jodi – on the back deck at Jam' N Bean in Cascade. This is an all-ages show.
Speak Easy, Melophobix, Jake Walker & Pause playing Park Theatre at 248 S. River Ave. in Holland, 7:30 p.m. Friday, $8 advance, $13 day of show – This qualifies as an intriguing West Michigan showcase, featuring the "rasta-funk" of Lansing's energetic Speak Easy, the funk and soul of Grand Rapids' Melophobix and bass music faves Jake Walker and Pause, who are Holland natives. Details online at parktheatreholland.org.
Pink Droyd playing The Intersection in Grand Rapids, 8 p.m. Friday, $10 advance, $15 day of show – This well-regarded Pink Floyd tribute band from Fort Wayne, Ind., brings Pink Floyd's "Animals" to The Intersection in honor of the 40th anniversary of the album. They'll also trot out some other Floyd favorites. Get more details online here.
Michigan music showcase with Tunde Olaniran, Paucity, I Believe in Julio and Jade TV at The Pyramid Scheme in Grand Rapids, 8:30 p.m. Friday, $10 advance, $15 day of show – This is the Local Spins Ticket Giveway for the Week and is Part 1 of The Pyramid Scheme's two-day, six-year anniversary party, a show boasting incredible musical talent from both sides of the state. Fresh off a show at a venue above Manhattan on the High Line, Flint's Tunde Olaniran brings his cross-genre, dance-enhanced music to TPS's Local Showcase #13. Olaniran was named one of "10 New Artists You Need to Know" by Rolling Stone in 2015. Joining him are Grand Rapids bands Paucity, I Believe in Julio and Jade TV. It's an eclectic mix of soul, pop, punk, instrumental rock and more. Get info online at pyramidschemebar.com. And congratulations to Local Spins reader Tiffany Troyer. She was the first person to email john@localspins.com with "6th Anniversary" in the message field and wins two tickets to Friday's show.
The Go Rounds playing Bell's Brewery Eccentric Café in Kalamazoo at 9 p.m. Friday ($10) and Founders Brewing in Grand Rapids at 9:30 p.m. Saturday ($5) – The Go Rounds' mini-tour of Michigan features back-to-back shows in Kalamazoo and Grand Rapids, with Kalamazoo's Last Gasp Collective joining the twang-rock band at Bell's on Friday, and Grand Rapids' Major Murphy and Kalamazoo's M. Sord on the bill for Saturday's show at Founders. The Go Rounds take their supremely entertaining live show to the other side of the state in May, playing the Patchwork Art & Music Festival. More about the band online at thegorounds.com.
Drew Nelson & Mark Schrock, Seven Steps Up, Spring Lake, 11 a.m. Saturday, free — Kids! Bring one or two adults with you to this concert that lets a couple of guys used to playing at night have a little morning fun with the 4- to 12-years-old crowd. Snacks and root beer. This is a free Liz's Concert, in memory of Grand Haven dentist and mom Elizabeth Curtis, who died in 2013. Registration required here.
Greg Nagy playing the Tip Top Deluxe Bar & Grill in Grand Rapids, 9 p.m. Saturday, $7 — Michigan blues guitarist Greg Nagy is an under-rated gem of a musician, songwriter and singer, though his most recent studio album certainly has gotten a fair amount of attention and plenty of airplay nationally. Catch him in the intimate confines of the Tip Top for a night of soulful blues. You won't be disappointed. Get tickets here.
The Scott Bell Trio with Jane DeYoung playing Creston Brewery in Grand Rapids, 3 p.m. Sunday, free — Jazz is only one of the musical styles that these well-known Grand Rapids musicians will cover. Featuring Bob Thompson on percussion, Scott Bell on keyboards and vocals, and singer Jane DeYoung.
WhiskeyDick, St. Christopher & The Bullets playing Tip Top Deluxe Bar & Grill in Grand Rapids, 3 p.m. Sunday, $5 – Described as "heavy metal honky-tonk," this Texas acoustic duo featuring Fritz and Reverend Johnson brings its national tour to Grand Rapids, with St. Christopher & The Bullets opening. This is the duo's only Michigan stop.
ON THE HORIZON
May 1
Ice Nine Kills/Hear At War/Drifter/The Broken Scene/Dead Eyes Always Dreaming, The Stache inside The Intersection
Shea Lawrence Herdia Trio, Rockwell Republic
May 2
As It Is/Roam/Grayscale/Sleep On It, The Stache inside The Intersection
Broadway GR: Motown The Musical, DeVos Performance Hall (May 2-7)
Pat Benatar & Neil Giraldo, Kalamazoo State Theatre, Kalamazoo
May 3
University of Michigan Men's Glee Club, First (Park) Congregational Church
Overcoats, Calvin College Fine Arts Auditorium
Davina and the Vagabonds/Olivia Mainville & the Aquatic Troupe, Tip Top Deluxe
Jelly Roll, The Stache inside The Intersection
Broadway GR: Motown The Musical, DeVos Performance Hall
Jason Wheeler, Cedar Springs Brewing, Cedar Springs
Jazz Mix Night, The Union Cabaret & Grille, Kalamazoo
Steve Pesch, Arcadia Ales, Kalamazoo
Mike Posner & the Legendary Mike Posner Band, Kalamazoo State Theatre, Kalamazoo
Marquita & Brandon, Gun Lake Casino, Wayland
May 4
Avalon Cutts-Jones, "Relax At Rosa," Rosa Parks Circle
Broadway GR: Motown The Musical, DeVos Performance Hall
Fortunate Youth/Josh Heinrichs & SkillinJah/For Peace Band/Iya Terra, The Stache inside The Intersection
Jucifer/Ozenza/Teething, The Pyramid Scheme
The Reverend Peyton's Big Damn Band, Founders Brewing Co.
Jesse Ray & the Carolina Catfish, Long Road Distillers
Big Band Nouveau, H.O.M.E. At The B.O.B.
San Francisco Jazz Collective: The Music of Miles Davis, The Spectacular Jazz Series, St. Cecilia Music Center
Calvin College Jazz Band, Covenant Fine Arts Center Recital Hall
The Howlers, Music in the Stacks, Grand Rapids Public Library Main
The Plurettes, Elk Brewing Grand Rapids
Discycle/Nomad X/Zen Star Beat Cult, Mulligan's Pub
The Howlers, Music in the Stack, Grand Rapids Public Library Main
Hannah Laine Band, One Trick Pony
Patrick Nolan, Rockford Brewing Co., Rockford
Wayland/Coldville, Unruly Brewing Co., Muskegon
Peach Lavender, Bell's Eccentric Cafe, Kalamazoo
Coastal Car/Lemon Sky/The Zimmer Effect/That's Blood, Louie's, Kalamazoo
JGJ, Gun Lake Casino, Wayland
Deep Fried Pickle Project, Dark Horse Brewing, Marshall
May 5
Broadway Grand Rapids: Motown The Musical, DeVos Performance Hall
Grand Rapids Community College Kent Philharmonic Orchestra, St. Cecilia Music Center
Calvin College, Capella, Chapel Sanctuary
Defunk/DJ Uno/Bill Tannen/Neus, The Stache inside The Intersection
Brass Monkey/Decades, Billy's Lounge
Frog King/Delilah DeWylde, Tip Top Deluxe
Frontier Ruckus/Beth Bombara/Jes Kramer, The Pyramid Scheme
Lemon Sky/UTO/A Study In Scarlett, Mulligan's Pub
The Stolen Horses Band, Back Forty Saloon
Beer For Breakfast, River City Saloon
Drop 35, Grand Woods Lounge
Three's A Crowd, H.O.M.E. At The B.O.B.
Glamhammer, The Log Cabin
The Moonrays, Rockford Brewing Co., Rockford
Oregon Dreamchild, Kirby House, Grand Haven
Bill Ellingboe, Odd Side Ales, Grand Haven
Sweet Diezel Jenkins, Jack's Waterfront Bistro + Bar, Spring Lake
Music Evolucion: Cinco de Mayo Fiesta, Park Theatre, Holland
The Jack and Jeff Revue, Macatawa Ale Co., Holland
Mustard Plug/The Hex Bombs/Pharoin, Unruly Brewing Co., Muskegon
Megan Dooley, Millgrove Brewing, Allegan
All In, McDuff's, Wayland
El Oro Del Norte/Sean Copenhaver/Brena, Gun Lake Casino, Wayland
Seventh Son Blues Band, The Union Cabaret & Grille, Kalamazoo
Calvin Hinds, Arcadia Ales, Kalamazoo
Wayland/Devin & the Dead Frets/Conrad Shock + The Noise/Sixes and Sevens, Bell's Eccentric Cafe, Kalamazoo
Sexy Toxins/The Wrap/Group Sex With Eric, Myke and Thomas, Louie's, Kalamazoo
Henhouse Prowlers, The Livery, Benton Harbor
Scotland's Tannahill Weavers, Howmet Playhouse, Whitehall
May 6
Broadway GR: Motown The Musical, DeVos Performance Hall
NF, 20 Monroe Live
Meat Puppets/Mike Watt/The Jom & Terry Show, Founders Brewing Co.
Red Legs/The Great Indoors/Hurry Home/Narco Debut, The Pyramid Scheme
Louis Futon/AdSynth/G-Bread/Flats Stanlie, The Stache inside The Intersection
Megalodon & Midnight Tyrannosaurus/Dakota/Deadlock, The Intersection
Gettoblaster: We Jack: Kid Enigma, Billy's Lounge
Two Houses/City Mouse/The Westside Rebellion/NoBreaks/Bet On Rats/Momental/Solitary Subversion/Extraterrestrial Lies, Tip Top Deluxe Bar & Grill
That Beatles Thing, One Trick Pony
The Elders, North Park Boat & Canoe Club
The Stolen Horses Band, Back Forty Saloon
Major Murphy/Parlor Voice/David Brown, Mulligan's Pub
Jedi Mind Trip, H.O.M.E. At The B.O.B.
Calvin College Wind Ensemble, Covenant Fine Arts Center Auditorium
GR Symphony Youth Choruses Spring Concert, Calvin College Fine Arts Center
Beer For Breakfast, River City Saloon
Electric Red, Rogue River Tavern
Glamhammer, The Log Cabin
The Johnny Rogers Show, Park Theatre, Holland
The Jack and Jeff Revue, Macatawa Ale Co., Holland
The Whiskey Charmers, Millgrove Brewing, Allegan
Oregon Dreamchild, Kirby House, Grand Haven
Paul Wojciak, Odd Side Ales, Grand Haven
Sweet Diezel Jenkins, Jack's Waterfront Bistro + Bar, Spring Lake
WMU School of Music, The Union Cabaret & Grille, Kalamazoo
May Erlewine/Julien Allen/Tyler Duncan/Max Lockwood, Bell's Eccentric Cafe, Kalamazoo
Vesperteen/Rival Summers/Watching For Foxes, Shakespeare's Pub, Kalamazoo
Rich Off Creative Minds, The Livery, Benton Harbor
10th Annual White Lake Blues Fest: The Soul Syndicate, (Killer Blues Headstone Project fund-raiser) Howmet Playhouse, Whitehall
Trixy Tag, Airline Bar, Muskegon
A Northern Song, Pigeon Hill Brewing Co., Muskegon
Edye Evans Hyde, All That Jazz Gala Benefit for West Michigan Symphony, Muskegon Country Club
BoneHawk/Old Man Mason/Mean Mother, Unruly Brewing Co., Muskegon
Jimmy Sturr & His Orchestra/Jermaine Paul/Molly B: RFD Polka Tour, Little River Casino, Manistee
Ramon Ayala/Ramon Ayala Jr./Ruben Ramos, Soaring Eagle Casino, Mt. Pleasant
May 7
Broadway GR: Motown The Musical, DeVos Performance Hall
Jimmy Eat World/Beach Slang, 20 Monroe Live
Dangerbird/The Official Thieves/The Tube Socks, Tip Top Deluxe Bar & Grill
River Rogues Dixieland Jazz Band, Harmony Hall
Calvin College Campus Choir, Covenant Fine Arts Center Auditorium
Peter Bradley Adams, Seven Steps Up, Spring Lake
Watching For Foxes, C3, Grand Haven Community Center, Grand Haven
The Mainstays, Salt of the Earth, Fennville
Syd Burnham, Arcadia Ales, Kalamazoo
Ramon Ayala Cinco de Mayo Celebration, Soaring Eagle Casino
Copyright 2017, Spins on Music LLC