The second half of April kicks off with a host of celebrations, including a hip hop "festival," a Mo Pop preview, an Earth Day bash, Jake's Music Fest, Local Blues Matters, a new house concert series and more.
THE BIG LIST: April 17-23
Have concert listings you think deserve to be spotlighted on The Big List? Email date, time, ticket prices, location and details to liz@localspins.com.
DEF LEPPARD
POISON, TESLA
When: 7 p.m. Monday
Tickets: $39.50-$125
Where: Van Andel Arena, Grand Rapids
Def Leppard kicked off its North American tour earlier this month, fresh from releasing a live DVD/CD featuring their 2016 Michigan appearance at DTE Energy Music Theatre, "And There Will Be a Next Time … Live From Detroit." The U.K. band, which has been churning it out as hard rockers since 1977, with the same lineup – Joe Elliott, Rick Savage, Rick Allen, Phil Collent and Vivian Campbell – recording and touring since the early 1990s. Def Leppard released its self-titled 11th studio album in 2015 and the record soared to No. 5 on the Billboard 200 chart.
Also appearing on this Grand Rapids tour stop will be Tesla and Poison, which the latter touring with all of its original members. Get tickets and details online at vanandelarena.com.
THE FLAMING LIPS
CHERRY GLAZERR
When: 8 p.m. Wednesday
Tickets: $43-$65
Where: 20 Monroe Live, Grand Rapids
Orchestrated by frontman and giant bubble guy Wayne Coyne, The Flaming Lips have become a psychedelic alt-rock phenomenon thanks to their over-the-top stage shows (confetti, video projections, balloons) and clever takes on music, from covering Pink Floyd to the "dense, layered, anxious and fun" (No Ripcord) tracks on the band's 14th and latest album, "Oczy Mlody."
The U.S. tour behind the new album also features an opening set by L.A. rock band Cherry Glazerr. Get tickets online here.
LOCAL SPINS WEDNESDAY:
JIM SHANEBERGER BAND CD-RELEASE
When: 8 p.m. Wednesday
Admission: Free
Where: SpeakEZ Lounge, Grand Rapids
Guitarist and singer Jim Shaneberger has become one of West Michigan's leading blues-rock artists, a musician whose music deftly spans soul, rock, funk and blues, and whose instrumental wizardry has turned heads for years. Now, he and his uber-talented band — bassist Jeff Baldus and drummer Steve Harris – have released a highly anticipated new album, "Above and Below," that showcases the Jim Shaneberger Band's exceptional musicianship and energetic stage presence. Come celebrate release of the album in this special Local Spins Wednesdays show that's part of "WYCE Month," with a portion of SpeakEZ sales proceeds on Wednesday night going to support the best little radio station on the planet.
As always, there will be Michigan beer specials on tap, with free parking in the Monroe Avenue NW lot kitty-corner from SpeakEZ Lounge. Local Spins Wednesdays are supported by Local Spins, SpeakEZ Lounge, Glave Business Solutions, Division 16 Audiovisual and WYCE.
HUNTER HAYES
When: 8 p.m. Thursday
Tickets: $30 advance, $35 day of show
Where: The Intersection, Grand Rapids
Hunter Hayes touches down at The Intersection with his country show on Thursday. A star as a child, at the tender age of 25, Hayes has had a number one hit, had three Grammy nominations and performed there, been a headliner on tour and supporting act on tours for the likes of Taylor Swift, won a CMT award — gee, what's next for this precocious country standout?
Another promising young, up-and-coming country singer will open the show hosted by radio station B93 and she hails from Portland, Mich., just down the road from Grand Rapids. Singer Shelby Ann-Marie has opened for several big-name country singers, and when she was just 15, she made it the Hollywood round in Season 13 as part of the much-ballyhooed "American Idol" competition. She'll play an acoustic set on Thursday. Read more about her in this Local Spins feature.
Get tickets at sectionlive.com.
DAVE MASON
When: 8 p.m. Thursday
Tickets: $30-$45
Where: 20 Monroe Live, Grand Rapids
http://www.davemasonmusic.com/
If you are a fan of classic rock, here's a terrific chance to see a singer and songwriter who long ago was inducted into the Rock and Roll Hall of Fame. Dave Mason was inducted in 2004 as a member of the iconic band Traffic. He was involved as singer and/or songwriter on some amazing durable hits: "Feelin Alright," "We Just Disagree," "Crosstown Traffic," and was a contemporary of people like Eric Clapton and George Harrison. This latest tour, "Alone Together Again," recalls material from his 1970 album "Alone Together" and showcases his venerable band: Johnne Sambataro, guitar and vocals; Alvino Bennett, drums; and Tony Patler, keyboards and vocals.
Search online for tickets here.
MAX LOCKWOOD
SAM COOPER, -PF
When: 8 p.m. Friday
Tickets: $15
Where: Private Home, Grand Rapids (Gratiot and Derby House Concert Series)
THIS WEEK'S LOCAL SPINS TICKET GIVEAWAY: Congratulate reader Lauren DeLuca. She was the first person to email john@localspins.com with "GRATIOT & DERBY" in the message field for a pair of tickets to Friday night's show. Come back to The Big List every week for your chance to win concert tickets.
Multi-instrumentalist Max Lockwood of Big Dudee Roo fame has launched a new Grand Rapids house concert series dubbed "Gratiot and Derby," with a truly impressive lineup of regional acts. The first one features sets by Lockwood, Kalamazoo singer-songwriter Sam Cooper and Ann Arbor "attic-folk" act -PF led by Peter Felsman. Tickets, concert address and more details about these intimate shows in "a beautiful, warm-sounding space" are available online at homesweethomeshows.com.
Upcoming shows in the series include Seth Bernard and Rachel Eve on May 5, The Appleseed Collective and Mark Lavengood on June 28, Lindsay Lou & The Flatbellys on July 18 and The Crane Wives and Dan Rickabus on Aug. 27. Find more information on the series' Facebook page.
RECORD STORE DAY
When: All day Saturday
Admission: Free
Where: Various retail locations in Grand Rapids, Kalamazoo
This is always a big day for vinyl lovers and music devotees in general. Record Store Day is a tribute to the nation's independent record stores and many shops across West Michigan celebrate with band performances, special vinyl releases, giveaways and refreshments. (Read more about Record Store Day events later this week at Local Spins.)
West Michigan stores participating in this day-long affair include Corner Record Shop in Grandville (which boast live music from noon to 7 p.m.), Grand Rapids' Vertigo Music (which will also have live music and refreshments) and Dodds Record Shop (which will have a parade and live entertainment), and Green Light Music in Kalamazoo (with giveaways and DJs). Get details and schedules on the Facebook pages we've linked here, then go out and support your friendly neighborhood indie record stores.
EARTH DAY CELEBRATION:
VOX VIDORRA, PEACE TO MATEO
CHANNING & QUINN, SAILING WEATHER
When: 11 a.m.-mmidnight
Admission: $10
Where: Creston Brewery, 1504 Plainfield Ave. NE, Grand Rapids
Surrounded by the Great Lakes and infused with natural beauty, Michigan has always had a special reason to celebrate Earth Day. One of Grand Rapids' newest breweries, Creston Brewery, will celebrate Saturday with new beer releases, specialty glassware, the grand opening of a new patio space and, of course, live music. Doors open at 11 a.m. with Sailing Weather (Melissa Dylan and Chris Bursley of Romance for Romance) kicking off the live music from noon to 2 p.m. That's followed by indie-folk duo Channing & Quinn at 2:30 p.m., Detroit's Peace to Mateo at 5 p.m. and Grand Rapids' and Creston Brewery's own Vox Vidorra at 8 p.m.
Get more information online here. And tune in to Local Spins on WYCE (88.1 FM) at 11 a.m. Friday when Scott and Molly Bouwsma Schultz of Vox Vidorra and Creston Brewery will be the in-studio guests.
16TH ANNUAL BLACK PARTY:
ORACLE, RUDE BOY GEORGE
When: 11 a.m.-midnight Saturday
Admission: $10; $8 for Mug Club members
Where: Founders Brewing Co., Grand Rapids
Founders Brewing Co. looks within to celebrate its own black brews, "from massive barrel-aged stouts to sweet, smoky porters to hoppy-yet-roasty Black IPAs…including rarities, taproom exclusives, one-offs, firkins and some brewed just for the event."
And to keep to you moving through the dark side is a rousing set of bands, led by Oracle (the brewmaster's baby), New York City's Rude Boy George (80s New Wave classics in ska, reggae and rocksteady versions), Denver folk rock outfit Paper Bird and indie-prog band Night Idea out of Virginia. No advance tickets needed. Get more info at founderbrewing.com.
LOCAL BLUES MATTERS:
THORNETTA DAVIS & BAND
JIMMIE STAGGER BAND
BIG BOSS BLUES W/ JAKE KERSHAW
When: 6 p.m. Saturday
Tickets: $10
Where: Billy's Lounge, Grand Rapids
This fundraiser for WGVU 88.5/95.3 FM boasts some of the brightest stars of the blues from across Michigan, including Detroit's Thornetta Davis, Grand Rapids' own Jimmie Stagger and West Michigan's Big Boss Blues Band with special guest Jake Kershaw (a 16-year-old blues guitar phenom from Marshall). Not only is this lineup a must-see for blues fans, but the event boasts barbecue from Dallas BBQ, 50-50 raffles and a silent auction. Better yet, it helps keep the blues alive on the radio.
Get more information online here. And read more about Thornetta Davis later this week at Local Spins.
JAKE'S MUSIC FESTIVAL:
PAPA VEGAS, THE JETBEATS
POTATOEBABIES, THE AUTUMNATIC
LIPSTICK JODI
When: 7-11 p.m. Saturday
Tickets: $10 advance, $15 day of show ($25 VIP)
Where: The Orbit Room, Grand Rapids
It's a new location, but the same cause and the same dedication to showcasing top-notch regional bands that this event has had for 13 years. Jake's Music Festival moves this year from Wealthy Theatre to The Orbit Room, with sets by '90s legends Papa Vegas, retro rock/pop band The JetBeats, wild rocksters The PotatoeBabies, alt-rock/pop band The Autumnatic and lo-fi indie-rock band Lipstick Jodi. The event, as always, raises money for the Juvenile Diabetes Research Foundation and will include a silent auction for groovy merchandise and show tickets.
The event will also feature live art by Sarah Jean Anderson, beverages, pizza and more. VIP tickets come with special seating, a free beverage and swag bag. Children 12 and younger will be admitted into the festival for free. Get tickets and more online at orbitroom.com or at jakesmusicfestival.com. And tune in for a special edition of Local Spins Live on News Talk 1340 AM (WJRW) at 12:06 p.m. Thursday when festival organizer Tom Scheidel will be the in-studio guest. He'll follow that at 12:30 p.m. with an appearance on "GR Live" on WYCE-FM (88.1).
HEATERS, MICHIGANDER
STEF CHURA, HUMONS
When: 7 p.m. Saturday
Tickets: $10
Where: The Pyramid Scheme, Grand Rapids
This showcase hosted by Detroit's Mo Pop music festival features a few Michigan acts who have made a significant splash out of stage, and for good reason: They all crank out unique and energizing music. Grand Rapids psych-rock band Heaters, who've toured Europe and released their most recent album, "Baptistina," last summer have tweaked their lineup as of late, with the "fuzz-studded" four-piece group now featuring Nolan Krebs, Joshua Korf, Ryan Hagan and Ben Taber.
Kalamazoo's Michigander, meanwhile, continues to turn heads with well-crafted indie-rock/pop and Detroit's Stef Chura has done the same with her punk-fueled "emotional collage." Humons also hails from the Motor City. Get show info online at pyramidschemebar.com, where you can also find details about Friday's local show featuring Blanca Luz, Hollywood Makeout, Los Goldfires and Valentiger.
BUSTA RHYMES
LIL' KIM, RED MAN
METHOD MAN
When: 8 p.m. Saturday
Tickets: $47.50-$77.50 ($3 higher day of show)
Where: Van Andel Arena, Grand Rapids
This multi-star event at Van Andel Arena is billed as the "West Michigan Hip Hop Festival," with a bevy of internationally renowned rappers slated to perform, including New York hip hop icon and record producer Busta Rhymes, plus Lil' Kim, Red Man, Method Man, Scarface and Too $hort (though organizers stress that the lineup is subject to change).
Busta Rhymes is touring on the heels of releasing his latest single, "Aaahhhh!!!," featuring Swizz Beatz. Get tickets and more details online at vanandelarena.com.
GARY ALLAN, OLIVIA LANE
When: 8 p.m. Saturday
Tickets: $41.50-$61.50
Where: 20 Monroe Live, 11 Ottawa Ave. NW, Grand Rapids
Expect country music fans to be out in full force for this one.
Gary Allan has taken his career from his teenage years to today with an amazing 26 singles on the Billboard Hot Country Songs charts, including four at No. 1, like "Nothing On But the Radio." Yet that hasn't always meant success: His sound is not always easy to peg, bouncing between radio-pleasing pop and traditional, but has a way of speaking to people who have had broken hearts, he told tasteofcountry.com. Allan turns 50 this year and he's putting everything he's learned out there on tour. He's joined by Olivia Lane, a bright newcomer whose debut EP released last year.
Find tickets online at 20monroelive.com.

FLINT EASTWOOD
MICHIGANDER, ALEXANDER LYNCH
When: 9 p.m. Sunday
Tickets: $10 advance, $12 day of show
Where: Bell's Brewery Eccentric Café, Kalamazoo
Detroit's Flint Eastwood, led by dynamic frontwoman Jax Anderson, released its new "Broke Royalty" EP in the Fisher Building lobby in the Motor City last week, with the fast-rising indie-pop outfit continuing to tour the country following showcases at South by Southwest in Austin. Flint Eastwood also is slated to play several mammoth music festivals this summer, including Bonnaroo, Summerfest, Electric Forest and the Sasquatch Music Festival. Catch Anderson and company in this more intimate setting, with Kalamazoo's own Michigander (who also played SXSW) and Grand Rapids electronic soul artist Alexander Lynch also rolling out sets.
This special Sunday show follows a Saturday performance by Minneapolis newgrass outfit Pert Near Sandstone (touring behind a new album, "Discovery of Honey,") and The Ragbirds at Bell's, $15. Details online at bellsbeer.com.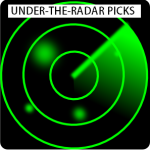 UNDER-THE-RADAR PICKS
Kat Jones Quartet Featuring Ian LeVine, West Michigan Jazz Society's Monday Night Gumbo, 6:30 p.m. Monday, The Guest House, 634 Stocking Ave. NW, $10 member; $15 non-members; $5 students (with ID, no food) — Is this a case of the sum being greater than the parts? This tasty product features percussionist Ian LeVine, Steve Talaga on piano, Mike Lutley with clarinet, flute and saxophone and Chris Kjorness handling bass and, of course, vocalist Kathleen Jones.
Terrapin Flyer playing Founders Brewing Co. in Grand Rapids, 9:30 p.m. Thursday, free — One of the best-known bands inspired by The Grateful Dead is touring the Midwest.
S. Martin playing the Ladies Literary Club at 61 Sheldon Blvd. SE in Grand Rapids, 7 p.m. Friday, $10 advance, $15 day of show – Singer-songwriter S. Martin has traveled the county with his music, which most recently was showcased in an EP he released in 2016. He also recently released a video for his song, "Perfect." This concert will raise funds to send kids to Young Life Summer Camp. Opening the show will be Jack Droppers, who's on staff with Young Life in Grand Rapids. Get more information online here.
Lindsay Lou & the Flatbellys plus Channing and Quinn, playing Tri-Cities Historical Museum, Grand Haven, 7 p.m. Friday, sold out – The penultimate show in the current Red House Concert Series line-up brings the folk-bluegrass vibe of the Flatbellys to Coast Guard City.
Blanca Luz, Hollywood Makeout, Los Goldfires, Valentiger, 9 p.m. Friday, The Pyramid Scheme, $8-$10 — An all-local line-up, plus Los Gold Fires from Chicago, shakes up The Pyramid Scheme.
Mustard Plug playing Bells Brewery Eccentric Café in Kalamazoo, 9 p.m. Friday, $10 advance, $12 day of show – West Michigan's favorite ska band, Mustard Plug, continues to tour the land with its party-igniting, horn-infused ska attack. This show will also feature sets by Rude Boy and The Mushmen. Get tickets online at bellsbeer.com.
ON THE HORIZON
April 23
Heartside Harmony Chamber Music Society Celebration of Diversity, Fountain Street Church
All Night Tigers/The Bitters/The Cheeztones, Tip Top Deluxe Bar & Grill
Linsay Kelly & Russell John, Creston Brewery
HBS Jazz Trio, Harmony Hall
Jazz Brunch, The Old Goat
Mike Frost & Mike Hyde, JW Marriott
Randy Marsh/Steve Hilger, SpeakEZ Lounge
Calvin College, Gospel Choir, Covenant Fine Arts Center Auditorium
Hamid Drake & Adam Rudolph, LaFontsee Galleries
Hope College Folk Ensembles Concert & Student Songwriters' Showcase, Jack H. Miller Center, Holland
Decades Rewind, Frauenthal Center, Muskegon
Vox Vidorra, Salt of the Earth, Fennville
Marquita Bernard, Gun Lake Casino, Wayland
Calvin Hinds, Arcadia Ales, Kalamazoo
Flint Eastwood/Michigander/Alexander Lynch, Bell's Eccentric Cafe, Kalamazoo
Irish Music Jam, Boatyard Brewing, Kalamazoo
Western Michigan University 58th Annual Concerto Concert: University Symphony Orchestra, Miller Auditorium
The Black Lillies, The Livery, Benton Harbor
April 24
Shea Lawrence Herdia Trio, Rockwell Republic
Jazz & Gin Mondays featuring Brad Fritcher's Moods, Long Road Distillers
Adam Gunther and the Bear A Tones, Tip Top Deluxe Bar & Grill
BassBin: Ardalan (Dirtybird) San Fransisco, Billy's Lounge
Gorgatron/Texas Toast Chainsaw Massacre, 36th Street Lounge
A Mays & Blue, Gun Lake Casino, Wayland
April 25
Penny and Sparrow/Lowland Hum/Watching For Foxes, The Pyramid Scheme
POPTueK, Billy's Lounge
Funk N Punch, New Holland Brewing The Knickerbocker
GR Symphony, Symphony Noir, New Vintage Place
Calvin College, New Music at Calvin, Covenant Fine Arts Center Recital Hall
Vinyl Night, Rockford Brewing Co.
Robin Connell, Forest Hills Learning Center cafe
Take Three Jazz Ensemble, The Grand, Grand Haven
Hope College Orchestra & Combined Choirs, Concert Hall of Jack H. Miller Center for Musical Arts, Holland
Tony Reynolds, Gun Lake Casino, Wayland
Blues Traveler, Kalamazoo State Theatre, Kalamazoo
April 26
Justin Avdek & The Underground Circus/Eric Engblade, Local Spins Live @ SpeakEZ Lounge
Campfire Cassettes/Elroy Meltzer/Seth Beck, Tip Top Deluxe
Gabrial James, Blue Water Grill
River North Jazz, The Old Goat
Tom Hagen Trio Featuring Rick Reuther, Noto's
FUEGO, Billy's Lounge
Dale Wicks, Cedar Springs Brewing, Cedar Springs
JMM Trio, Black Sheep Baaa & Grill, Holland
John Sanger, Gun Lake Casino, Wayland
Jazz Mix Night, The Union Cabaret & Grille, Kalamazoo
Retro Pop Shuffle, Arcadia Ales, Kalamazoo
May Erlewine, Rare Bird Brewpub, Traverse City
April 27
Real Friends/Tiny Moving Parts/Have Mercy/Broadside/Nothing, Nowhere, 20 Monroe Live
People's Blues of Richmond/Jesse Ray & the Carolina Catfish, Founders Brewing Co.
Kathy Lamar, One Trick Pony
Cheap Dates, H.O.M.E. At The B.O.B.
Minkus/Pseudo/Bike Tuff/Nightline, Mulligan's Pub
Explosions in the Sky, Calvin College Covenant Fine Arts Auditorium
GR Symphony, Adiemus, Basilica of St. Adalbert
Brandon Ward, Blue Water Grill
Wally Michaels & Tony Reynolds, Noto's
The Groove Band, The Old Goat
John Shea, The Knickerbocker New Holland Brewing Co.
Plain Jane Glory, Long Road Distillers
Justin Wierenga, Elk Brewing Grand Rapids
B-80/September Stories/Novice, Unruly Brewing Co., Muskegon
Tony Manaco, Our Brewing, Holland
Brena, Gun Lake Casino, Wayland
Corn Fed Girls/Fred Zepplin, Bell's Eccentric Cafe, Kalamazoo
Brian Koenigsknecht/Northern Fires/Matthew Borr & Carrie McFerrin, Louie's, Kalamazoo
Garry Tallent (of The E Street Band)/Shun Ng, Acorn Theater, Three Oaks
April 28
Grand Rapids Symphony: Classical Mystery Tour: Sgt. Pepper's 50th Anniversary, DeVos Performance Hall (April 28-30)
Tunde Olaniran/Paucity/I Believe in Julio/Jade TV, The Pyramid Scheme
Calvin College, Women's Chorale, Chapel Sanctuary
Frank Iero and The Patience/David Hause/The Mermaid, The Stache inside The Intersection
Pink Droyd, The Intersection
The Law, Tip Top Deluxe
Rap is Poetry, Mulligan's Pub
Funky Jesse, Grand Woods Lounge
Sweet J Band, H.O.M.E. At The B.O.B.
John Shea, JW Marriott
Alex Mays, Blue Water Grill
Brena, River City Saloon
Paris Blue, Woody's Press Box
The Vesper Belles/Open Mic, Quinn & Tuite's Irish Pub
Tim Warfield/Byron Center Jazz Orchestra, Van Singel Fine Arts Center, Byron Center
Sounds Familiar, Shots On The River, Belmont
Brother Oliver/Lipstick Jode, Jam N Bean, Cascade
Kathy Lamar Trio, Noto's
Tongue N Groove, The Log Cabin
The Vesper Belles/Open Mic, Quinn & Tuite's
West Michigan Symphony Pops, "Great Ladies of Swing," Frauenthal Center, Muskegon
Yard Sale Underwear, The Alley Door Club, Frauenthal Center, Muskegon
Barbarossa Brothers, Unruly Brewing Co., Muskegon
Borrowed Time, Kirby House, Grand Haven
Rich Burkholder, Odd Side Ales, Grand Haven
The 4 Nashville Amigos, Seven Steps Up, Spring Lake
Three's A Crowd, Jack's Waterfront Bistro + Bar, Spring Lake
Gabrial James, Macatawa Ale Co., Holland
The Whiskey Charmers, Our Brewing, Holland
Melophobix/Speak Easy/Jake Walker, Park Theatre, Holland
Jim Shaneberger Band, New Holland Pub on 8th, Holland
Jake West, Millgrove Brewing, Allegan
Brandon Ward/Blammo, Gun Lake Casino, Wayland
The Go Rounds, Bell's Eccentric Cafe, Kalamazoo
Play It Again, Marvin Hamlisch, Kalamazoo Symphony Orchestra, Miller Auditorium, Kalamazoo
Delilah DeWylde, The Union Cabaret & Grille, Kalamazoo
Cousin Avery/Bello Spark, Old Dog Tavern, Kalamazoo
Justin Symbol & the God Bombs/Keychain/Paulie Grey, Louie's, Kalamazoo
Regaaeloution, Shakespeare's, Kalamazoo
Waterfall Wash, The Livery, Benton Harbor
Hattrick, McDuff's, Wayland
Emperors & Elephants, The Music Factory, Battle Creek
The Luce Connection, Red Sky Stage, Petoskey
April 29
Short's 13th Anniversary Party, Bellaire
Thirsty Perch Blues Band, One Trick Pony
Malice in Underland, Mulligan's Pub
Justin Avdek & The Underground Circus/Eric Engblade, Local Spins Wednesday at SpeakEZ Lounge
The Go Rounds/Major Murphy/M SORD, Founders Brewing Co.
GR Symphony: Classical Mystery Tour: Sgt. Pepper's 50th Anniversary, DeVos Performance Hall (April 28-30)
Michael W. Smith, 20 Monroe Live
Calvin College, Calvin Orchestra, Covenant Fine Arts Center Auditorium
Guided By Voices/Deadbeat Beat, The Pyramid Scheme
Figure/Dubloadz/Cookn/Dezign, The Intersection
Greg Nagy, Tip Top Deluxe
The Alien Dogs/Dowsing/The Exquisites/Bong Mountain, The Upper Room
StarFarm, Billy's Lounge
Fool House, H.O.M.E. At The B.O.B.
Big Riggs Band, Back Forty Saloon
Jack Leaver, Blue Water Grill
Jake Slater, River City Saloon
John Shea, Noto's
Raggedy Ann, The Log Cabin
Paris Blue, Woody's Press Box
Dowsing/The Exquisites/Bong Mountain/The Alien Dogs, The Upper Room
Tim Warfield, Van Singel Fine Arts Center, Byron Center
Aces & Eights, Shots On The River, Belmont
Chris Vadala/Spring Jazz Concert, Max Colley Jr. Performing Arts Center
Sweet J, Rogue River Tavern, Rockford
Drew Nelson & Mark Schrock, free Liz's Concert for children, Seven Steps Up, Spring Lake
Three's A Crowd, Jack's Waterfront Bistro + Bar, Spring Lake
Borrowed Time, Kirby House, Grand Haven
Paul Wojciak, Odd Side Ales, Grand Haven
Dee Daniels/Tim Froncek/Terry Lower/Jack Dryden, The Block, Muskegon
The Fever Haze/Earth and Sea/Red Legs, Unruly Brewing Co., Muskegon
Holland Symphony, Hope College Jack H. Miller Center, Holland
Branches/Mark Harrell, Park Theatre, Holland
Hattrick, McDuff's, Wayland
Everett Domeier, Gun Lake Casino, Wayland
Fat Bottom Groove, Reds Sports Bar & Grill, Middleville
The Mainstays, The Union Cabaret & Grille, Kalamazoo
Lipstick N Whiskey/The Lost Ones, Louie's, Kalamazoo
Pink Droyd, Bell's Eccentric Cafe, Kalamazoo
The Barbarossa Brothers, The Livery, Benton Harbor
The O'Jays, Silver Creek Event Center at Four Winds Casino, New Buffalo
Otis Taylor Band, Acorn Theater, Three Oaks
Frankie Beverly & Maze, Soaring Eagle Casino, Mt. Pleasant
The Outliers CD Release Show, The Music Factory, Battle Creek
Ultraviolet Hippopotamus, Streeter's Ground Zero, Traverse City
April 30
GR Symphony: Classical Mystery Tour: Sgt. Pepper's 50th Anniversary, DeVos Performance Hall (April 28-30)
SOLD OUT Breaking Benjamin, 20 Monroe Live
The Scott Bell Trio With Jane DeYoung, Creston Brewery
WhiskeyDick/St. Christopher And The Bullets, Tip Top Deluxe Bar & Grill
Calvin College Alumni Choir, Trinity Lutheran Church
HBS Jazz Trio, Harmony Hall
Jazz Brunch, The Old Goat
Mike Frost & Mike Hyde, JW Marriott
Randy Marsh & Friends, SpeakEZ Lounge
Michael McDermott, Seven Steps Up, Spring Lake
Don Julin, C3, Grand Haven Community Center, Grand Haven
Twangtown Paramours/Nicholas James, Salt of the Earth, Fennville
Kalamazoo Symphony Orchestra Percussion Duo, Sarkozy Bakery, Kalamazoo
Sara Brunner, Arcadia Ales, Kalamazoo
Irish Music Jam, Boatyard Brewing, Kalamazoo
Dave Specter/The South Shore Soul & Blues Review, Acorn Theater, Three Oaks
Copyright 2017, Spins on Music LLC