The week leading up to Easter also features the return of "Jesus Christ Superstar," Karisa Wilson, The Ragbirds, Parachute, Brad Fritcher's MOODS, Electric Fusion Project and more.
THE BIG LIST: April 10-16
Have concert listings you think deserve to be spotlighted on The Big List? Email date, time, ticket prices, location and details to liz@localspins.com.
JOHN SEBASTIAN
When: 7:30 p.m. Monday
Tickets: $25-$35
Where: Park Theatre, Holland
John Sebastian is best known as part of The Lovin' Spoonful, the 1960s band that provided hits like "Do You Believe in Magic?," "Summer in the City" and "Nashville Cats." He grew up in New York City's Greenwich Village, the son of classical harmonica player John Sebastian Sr. and Jane Sebastian, who wrote radio programs. Surrounded by creative and musical family friends, Sebastian soon dropped out of NYU to pursue his interest in music. His path led him into other bands, songwriting, session work and quite a variety of performances and creative endeavors. Tickets online here.
LOCAL SPINS WEDNESDAY:
BRAD FRITCHER'S MOODS
When: 8 p.m. Wednesday
Admission: Free
Where: SpeakEZ Lounge, Grand Rapids
Brad Fritcher's MOODS have played the Local Spins Wednesdays series more than any other band and for good reason: The talented jazz trumpeter and his cohorts always light up the stage with wondrously eclectic improvisational jazz – music that cuts across genres while embracing the cutting-edge spontaneity of jazz. And you never know who might show up and sit in.
As always, there are Michigan beer specials on tap for Local Spins Wednesdays – with a portion of April sales going to support WYCE-FM – with free parking kitty-corner from SpeakEZ in the lot off Monroe Avenue NW. Local Spins Wednesdays are presented with support from SpeakEZ Lounge, Glave Business Solutions, Division 16 AV, WYCE and Local Spins.
KISHI BASHI
TALL TALL TREES
When: 8 p.m. Wednesday
Tickets: $18
Where: Calvin College Covenant Fine Arts Center, Grand Rapids
Uber-talented multi-instrumentalist and singer Kishi Bashi, aka Kaoru Ishibashi, has made his mark over the years with bands such as Jupiter One and Of Montreal. As a solo artist, the Seattle native has released three full-length albums, including 2016's "Sonderlust," which NPR says "spins out in many directions" – a reflection of the musician's approach throughout a career that's included forays into indie-pop and rock, electronic music, psychedelia and experimental strains.
Check for tickets online here.
ARETHA FRANKLIN
When: 7:30 p.m. Thursday
Tickets: $59.50-$149.50 (plus $5 day of show)
Where: DeVos Performance Hall, Grand Rapids
Aretha. She needs no other introduction, as this diva defines Detroit and vintage soul. This Grand Rapids concert featuring the Queen of Soul was rescheduled from an earlier date and finally gives West Michigan fans a chance to embrace the widely influential music of this treasured 75-year-old singer.
Will she or won't she? Retire from touring, that is. Until she does, fans will continue to applaud the music of this icon who boasts 112 charted singles on Billboard charts, not to mention 18 Grammy Awards, 75 million-plus records sold and induction into the Rock and Roll Hall of Fame. Get tickets and more details online at devosperformancehall.com.
MARC COHN
When: 7:30 p.m. Thursday
Tickets: $35 and $40
Where: St. Cecilia Music Center, Grand Rapids
THIS WEEK'S LOCAL SPINS TICKET GIVEAWAY: Congratulations to Local Spins reader Cindy Hammond: She won two tickets to Thursday night's show. Come back to the Big List Concert Guide every week for your chance to win concert tickets.
Sure, singer-songwriter Marc Cohn made his most enduring splash with the Grammy Award-winning 1991 hit, "Walking in Memphis," which soared up the Billboard charts and gave him a platinum-selling album. But this folk-rock artist has released several albums since then, including 2016's "Careful What You Dream: Lost Songs and Rarities," and he's appeared on other recordings with Kris Kristofferson, Rosanne Cash and many others. (He also survived being shot in the head during a 2005 carjacking incident in Denver.) He's touring the United States this spring and appears in Grand Rapids as part of St. Cecilia's Acoustic Café Series hosted by Rob Reinhart.
Get tickets and more details online here.
CRYSTAL GARDEN W/ BOYD TINSLEY
DESMOND JONES
When: 8 p.m. Thursday
Tickets: $15-$18
Where: The Pyramid Scheme, Grand Rapids
Formed by the Dave Matthews Band's Boyd Tinsley, the Seattle/Toronto band Crystal Garden just released its debut album, "Let the Rocks Cry Out," which not only features Tinsley but jazz guitar whiz Stanley Jordan. Crystal Garden brings its 21-date U.S. tour to Grand Rapids, with West Michigan's own popular jam band, Desmond Jones, opening the show.
Get tickets and details at pyramidschemebar.com, where you can also find information about Friday's EP-release show for Sleep Waker (with Amoura, Northern and Hollow Front also on the bill), $10 advance, $12 day of show.
THE JAYHAWKS
WESLEY STACE
When: 7 p.m. Friday
Tickets: $29.50
Where: Wealthy Theatre, Grand Rapids
LOCAL SPINS TICKET GIVEAWAY NO. 2: Congratulations to Local Spins reader Kyle Reidsma who won a pair of tickets to Friday's show, courtesy of Local Spins and The Intersection.
The Jayhawks have been doing their alt-country thang off and on since forming in the mid-1980s in Minneapolis-St. Paul, and last year released "Paging Mr. Proust," the band's second recording since 2003. In fact, The Jayhawks completely dissipated for five years before reconstituting in 2009. On stage for this show will be original members Gary Louris, guitar, and Marc Perlman on bass, along with Tim O'Reagan on drums, touring member Jeff "Chet" Lyster on guitar and pedal steel and Karen Grotberg handling keys. Opening is Wesley Stace, the real name for a fellow whose stage name might be familiar, John Wesley Harding (yup, taken from the Dylan album). Stace takes the stage at 7:30 p.m., with a good chance members of the Jayhawks might join him for a song. (In case you can't make it Friday, the whole enchilada heads to The Ark in Ann Arbor for a Saturday gig.)
Check here for tickets and don't dilly-dally because this show is expected to sell out. This show is hosted by The Intersection.
"JESUS CHRIST SUPERSTAR"
When: 7:30 p.m. Friday
Tickets: $10
Where: St. Cecilia Music Center's Royce Auditorium, Grand Rapids
This ambitious production is back for the second year in a row.
If you follow local music, you'll recognize names in the cast of this ambitious reproduction of the rock musical of 1970 "Jesus Christ, Superstar," on Good Friday, no less. In fact, Andrew Lloyd Webber and Tim Rice became superstars once this production, revolutionary for its time, hit the public consciousness as a double album and later as a stage show.
A benefit performance for Girls Rock! Grand Rapids, this version of the story of the last days of Christ features Benjamin Hunter as Jesus, Serita Crowley as Simon, Nicholas James Thomasma as Herrod, and a host of other West Michigan music familias. Score tickets online here.
SOUND TRIBE SECTOR 9
When: 8 p.m. Saturday
Tickets: $33-$49.50
Where: 20 Monroe Live, Grand Rapids
Electric Forest fans certainly embrace the sounds of STS9, a "post-rock" electronica hip-hop-ish live performance band that is not afraid to go acoustic from time to time. Formed in Georgia back in 1998, the group deftly meshes its electronic music and instrumental rock with psychedelia, hip hop, jazz funk and more.
The band is touring behind its latest recording project, "The Universe Inside," crisscrossing the country through the end of April. This is the group's only Michigan stop. Find tickets online here.
ELECTRIC FUSION PROJECT
When: 8 p.m. Saturday
Admission: Free
Where: One Trick Pony, Grand Rapids
Talk about a super-group alignment of jaw-dropping Michigan musicians. The Electric Fusion Project features a trio of Traverse City stars – pianist Jeff Haas, mandolinist Don Julin and bassist Jack Dryden – pairing up with Grand Rapids jazz drummer Randy Marsh for a night of boundary-pushing music. Haas describes it as "unique jazz/rock/world music fusion" and "electric Monk, Mingus, Miles, Corea, Holland, Zappa and Julin & Haas originals."
(One Trick also hosts a special show on Thursday night featuring indie-folk duo Channing & Quinn. The restaurant will donate 25 percent of proceeds that night to WYCE as part of the community radio station's April fund drive.) Call 235-7669 for information and reservations.
SWEET WATER WARBLERS
When: 8 p.m. Saturday
Tickets: $25-$35
Where: Seven Steps Up, Spring Lake
Many years ago, when I was covering music for The Grand Rapids Press, an older reader sent me a letter to advocate for more stories about "warblers." So, sir, here you go: The Sweet Water Warblers, equipped with three of the best female voices working on Michigan stages today. May Erlewine, Rachael Davis and Lindsay Lou bring their individual talents and unique harmonies to a keen evening of entertainment at this West Michigan listening room environment. If you have not yet heard this trio, do not waste any more time. Check for tickets online here.
(On Friday, Seven Steps Up also boasts "an intimate acoustic evening" with TFDI, an acoustic trio featuring well-known singer-songwriter Tony Lucca, Jay Nash and Matt Duke, known for "inimitable harmonies," story-telling and genre-melding songwriting. Tickets are $35-$45.)
THE RAGBIRDS
When: 9:30 p.m. Saturday
Admission: $5
Where: Founders Brewing, Grand Rapids
The world music-infused Ann Arbor indie-folk band The Ragbirds have always given their rootsy music a unique spin, thanks in great part to singer, fiddler and frontwoman Erin Zindle, who imparts a homey, inspiring and genuine flavor to the group's live performances. The band brings its April tour to Grand Rapids on Saturday, with shows later this month at Bell's Brewery in Kalamazoo as well as out-of-state gigs in New York and West Virginia.
Get more information online at foundersbrewing.com, including details about Thursday's free show featuring Colorado's The Drunken Hearts and Connecticut's McLovins.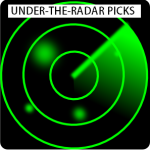 UNDER-THE-RADAR PICKS
Charlie Hunter Trio playing Tip Top Deluxe Bar and Grill in Grand Rapids, 6 p.m. Monday, $15 – Jazz fusion guitarist Charlie Hunter is a widely respected player who is touring behind his latest recording project, "Everybody Has a Plan Until They Get Punched in the Mouth," an eight-string guitar affair that's been widely praised by critics. A special night of music in an intimate setting, with regular Monday night performers Abram Gunther and The Bear-A-Tones performing at 9 p.m.
Elroy Meltzer playing Cedar Springs Brewing Co. in Cedar Springs, 7:30 p.m. Wednesday, free — Cedar Springs Brewing has added a steady diet of free live music on Wednesday to its German-influenced menu, and this week's chef's special is the popular local indie-folk duo Elroy Meltzer.
MOVEMENT Pre-Party at The Intersection in Grand Rapids, 8 p.m. Wednesday, $15 first 100, $20 advance, $25 day of show — Detroit's Movement Electronic Music Festival is a very big deal and they're pumping up interest in the event with this pre-party in Grand Rapids featuring Feed Me, Attak, Acemyth and Crowd Cntrl. Get info at sectionlive.com.
Justin Wierenga playing Rockford Brewing Co. in Rockford, 8 p.m. Thursday, free – Guitarist Justin Wierenga may be best known for his work with bands such as Hannah Rose & The GravesTones, The Underground Circus and others, but he's also hard at work on a solo album that shows off his virtuosic and diverse musicianship. He'll bring that to Rockford Brewing for an intimate evening of music.
Angela Perley & The Howlin' Moons playing Bell's Brewery Eccentric Café in Kalamazoo, 9 p.m. Thursday, $8 advance, $10 day of show – Columbus, Ohio's Angela Perley & The Howlin' Moons continue to grow their audience with their entertaining roots rock 'n' roll and "dreamy psychedelia." This show also boasts sets by Grand Rapids vintage country act The Bootstrap Boys and alt-country/folk band Deep Greens & Blues. Get details online at bellsbeer.com, where you can also find information about Friday's CD-release show for The Class Acts, with Saxsquatch & Bridge Band and Purple Lemus also on the bill, $5 advance, $8 day of show.
The Crane Wives playing New Holland Brewing, 66 E. 8th St. in Holland, 10 p.m. Friday, free – Grand Rapids folk-rock band The Crane Wives continue to expand their reach following release of their most recent studio album, "Foxlore," in 2016. They recently drew attention from NPR for their video submission for the Tiny Desk Concert contest and are planning touring across the United States this year.
Parachute and Kris Allen playing The Pyramid Scheme in Grand Rapids, 7 p.m. Saturday, $20 advance, $23 day of show — Pop-rock trio Parachute brings its "The Getaway Tour" to Grand Rapids in support of its latest album, "Wide Awake," which debuted at No. 1 on the iTunes Pop Albums chart. Arkansas singer-songwriter Kris Allen, winner of the eighth season of "American Idol" will open the show. Tickets, details at pyramidschemebar.com.
Pam Tillis & Lorrie Morgan playing Little River Casino in Manistee, 8 p.m. Saturday, SOLD OUT — Country music fans snapped up tickets for a show featuring these two stars on their Grits & Glamour tour, which sold out right away. These ladies, who have known each other since childhood, are now close after launching the G&G brand in 2009.
ClusterPluck and The Smokin' Dobroleles playing Park Theatre, 248 S. River Ave. in Holland, 8 p.m. Saturday, $8 – The four-piece ClusterPluck from St. Louis, Mo., has toured the nation with its "upbeat, grassy energy with a little country jam" – a mix of bluegrass, folk, rock and country. Michigan's own The Smokin' Dobroleles, meanwhile, unleash their own distinctive take on reggae, bluegrass, jazz and country.
The JetBeats with special guests Penthouse Sweets performing at Tip Top Deluxe Bar & Grill in Grand Rapids, 9 p.m. Saturday, $5 – This is billed as a special night at Tip Top, starring those '60s pop/rock faves The Jet Beats with "the big guns from Chicago," aka Penthouse Sweets also on the bill. And tune in to Local Spins on WYCE (88.1 FM) at 11 a.m. Friday when The JetBeats will be the in-studio guests. Get more information on the Tip Top's Facebook events page, including details about Thursday's show featuring Jesse Ray & The Carolina Catfish and Nick Dittmeier & The Sawduster.
Dopapod playing The Intersection in Grand Rapids, 10 p.m. Saturday, $13 advance, $15 day of show — Colorado prog-rock/dance music outfit Dopapod has rapidly expanded its audience and brings its U.S. tour to Grand Rapids, with Michigan's own Big Sherb and Flexadecibel also on this bill. This is a 16-and-older show; doors open at 10 p.m.
Joy Ike playing Salt of the Earth, 114 E. Main St. in Fennville, 7 p.m. Sunday, $15 – Hailing from Philadelphia, Joy Ike is known for pop, soul and folk music that's been compared to Fiona Apple, Norah Jones, Regina Spektor and Corinne Bailey Rae. Her current tour takes her across the eastern part of the United States, but this is her only Michigan stop.
ON THE HORIZON
April 17
Def Leppard/Poison/Tesla, Van Andel Arena
CANCELLED Modern Baseball/Kevin Devine & the Goddamn Band/Sorority Noise/The Obsessives, 20 Monroe Live
Kat Jones Quartet Featuring Ian Levine, West Michigan Jazz Society's Monday Night Gumbo, The Guest House
Shea Lawrence Herdia Trio, Rockwell Republic
Jazz & Gin Mondays featuring Travis Swanson, Long Road Distillers
BassBin: Gettoblasters, Billy's Lounge
Sean Copenhaver, Gun Lake Casino
Western Michigan University 37th Annual Music Therapy Clinic Concert, Dalton Center Recital Hall, Kalamazoo
April 18
POPTueK 1-Year Anniversary Jimmy Eat World, Billy's Lounge
Funk N Punch, New Holland Brewing The Knickerbocker
Grand Valley State University Singers & Select Women's Ensemble, "Road to Peace," Cook-DeWitt Center, Allendale
Take Three Jazz Ensemble, The Grand, Grand Haven
Truth in Jazz Orchestra, 920 Washington, Muskegon
Gabrial James, Gun Lake Casino
Jake Stevens, The Union Cabaret & Grille, Kalamazoo
Bookends: The Music of Simon and Garfunkel, Howmet Playhouse, Whitehall
April 19
Jim Shaneberger CD Release Show, Local Spins Live @ SpeakEZ Lounge
The Flaming Lips, 20 Monroe Live
WHY?/eskimeaux, The Pyramid Scheme
GRCC Musical Moods Dress Rehearsal, St. Cecilia Music Center
Travis Atkinson, Blue Water Grill
Wally Michaels & Tony Reynolds, The Old Goat
Tom Hagen Trio Featuring Rick Reuther, Noto's
Kaitlyn Zittel, Cedar Springs Brewing, Cedar Springs
Grand Valley State University Faculty Recital: Pablo Manhave-Veglia, five-string cello, & Gregory Crowell, harpsichord, Sherman VanSolkema Hall, Performing Arts Center, Allendale
Marquita Bernard, Gun Lake Casino
JMM Trio, Black Sheep Baaa & Grill, Holland
Jazz Mix Night, The Union Cabaret & Grille, Kalamazoo
Kalamazoo Symphony Orchestra Burdick-Thorne String Quartet, Music in the Round, Bronson Methodist Hospital, Kalamazoo
Tom McCoy & Mike Powell, Arcadia Ales, Kalamazoo
April 20
Dave Mason, 20 Monroe Live
Sandra McCracken, Calvin College Chapel
Hunter Hayes, The Intersection
DJ Psycho/The Bootstrap Boys/Flexdecibel/DJ Ill One/Suport, The Pyramid Scheme
Terrapin Flyer, Founders Brewing Co.
Narc Out The Reds/Tweeg and The Bounders/The Morels, Mulligan's Pub
The Extra Texture, Music in the Stacks, Grand Rapids Public Library Main
Mary Rademacher Reed Trio, JD Reardon's
John Shea, The Knickerbocker, New Holland Brewing Co.
Plain Jane Glory, Long Road Distillers
David Molinari Duo, One Trick Pony
Decoy, H.O.M.E. At The B.O.B.
Mary Rademacher Reed Trio, JD Reardon's
Grand Valley State University Varsity Men's Glee Club Concert, Cook-DeWitt Center, Allendale
Grand Rapids Community College Percussion Ensemble, Science Center Auditorium
GRCC Musical Moods Dress Rehersal, St. Cecilia Music Center (April 20-21)
Jim Shaneberger, Blue Water Grill
Brenden Stark & Curt Hines, Elk Brewing Grand Rapids
Wally Michaels & Tony Reynolds, Noto's
Crossroads, Gun Lake Casino
Generationals/Psychic Twin, Bell's Eccentric Cafe, Kalamazoo
Desmond Jones/Litz, Papa Pete's, Kalamazoo
Leisure McCorkle, Arcadia Ales, Kalamazoo
Brook Pridemore/Jeremy Ruggles/Spirits Rejoice, Louie's, Kalamazoo
Hope College, Concert Band Performance, Miller Center, Holland
Jazz Gala, Park Theatre, Holland
Lindsay Lou & the Flatbellys, The Old Art Building, Leland
April 21
Sixteen Candles, 20 Monroe Live
The Barnyard Stompers/The Bootstrap Boys, Tip Top Deluxe
Peg Board Nerds/Riot Ten, The Intersection
CANCELLED 070Shake, The Stache inside The Intersection
Soul Syndicate, Billy's Lounge
Januzzi Watchmen/Lipstick Jodi/Standing Sun, Mulligan's Pub
Silent Bark, Grand Woods Lounge
Brena, H.O.M.E. At The B.O.B.
Blanca Luz/Hollywood Makeout/Los Goldfires, The Pyramid Scheme
Jake Dodds, Back Forty Saloon
Grand Rapids Community College Musical Moods, St. Cecilia Music Center
GR Symphony: Beethoven & Bernstein, DeVos Performance Hall (April 21-22)
Conrad Shock & the Noise, Aquinas College
John Shea, JW Marriott
Wally Michaels & Tony Reynolds, Blue Water Grill
Trixy Tang, River City Saloon
Three's A Crowd, Woody's Press Box
Fauxgrass, Rockford Brewing Co., Rockford
Group Therapy Band, Shots On The River, Belmont
Wally Michaels & Tony Reynolds, Blue Water Grill
Kathy Lamar Trio, Noto's
Union Guns, The Log Cabin,Wyoming
Hope College, Wind Ensemble performance, Jack H. Miller Center, Holland
Stovepipe Stover, Our Brewing, Holland
Steve Leaf & The Ex-Pats, New Holland Pub on 8th, Holland
SOLD OUT Lindsay Lou & the Flatbellys/Channing and Quinn, Tri-Cities Historical Museum, Grand Haven
Oregon Dreamchild, Kirby House, Grand Haven
The Russ Brothers, Odd Side Ales, Grand Haven
Drop 35, Jack's Waterfront Bistro + Bar, Spring Lake
Funky Jesse, Unruly Brewing Co., Muskegon
Everett Domeier/Risque, Gun Lake Casino, Wayland
Crossroads Blues Band, Old Dog Tavern, Kalamazoo
Tommy Castro/Mike Zito/The Painkillers, Kalamazoo State Theatre, Kalamazoo
Close to You: Music of the Carpenters, Miller Auditorium, Kalamazoo
Mustard Plug/Rude Boy/The Mushmen, Bell's Eccentric Cafe, Kalamazoo
Trifocal/Funk Vendetta, Papa Pete's, Kalamazoo
S2r, Arcadia Ales, Kalamazoo
Yellow Paper Planes/Hex Bombs/The Honey Pot/Functional Citizens, Louie's, Kalamazoo
Jimmy Thackery & the Drivers, Franke Center for the Performing Arts, Marshall
Tounge & Groove, McDuff's, Wayland
Derek St. Holmes/Copper House/In Crimson/Tyler Roy, The Music Factory, Battle Creek
Calvin Conway/Open Mic, Acorn Theater, Three Oaks
Bruce Smith/The North Carolines/Pat "Smoker" Harrison/Dennis Palmer/Robert A. Cairnwell/Wade Whittington/Harley Gibson, Red Sky Stage, Petoskey
Neal McCoy, Streeter's Ground Zero, Traverse City
April 22
Record Store Day
Gary Allan, 20 Monroe Live
West Michigan Hip Hop Festival, Van Andel Arena
GR Symphony: Beethoven & Bernstein, DeVos Performance Hall
Jake's Music Festival, The Orbit Room
Curio/Mikey Classic/The Cleverly Hillbillies, Tip Top Deluxe
16th Annual Black Party: Oracle/Rude Boy George/Paper Bird/Night Idea, Founders Brewing Co.
Michael P. Smith, Grand River Folk Arts Society, Wealthy Theatre
Kevin Jones Quartet, One Trick Pony
Calvin College, Cello Cabaret, Covenant Fine Arts Center
Flood the Desert Drink Their Blood/Damascus, Mulligan's Pub
Mega 80s/DJ Jay Vee, The Intersection
Pfreak Show H.O.M.E. At The B.O.B.
Jake Dodds, Back Forty Saloon
Mary Rademacher Reed Duo, JW Marriott
Bill Ellingboe, Blue Water Grill
Trixy Tang, River City Saloon
The Thornetta Davis Band/Jimmie Stagger/Big Boss Blues Band Featuring Jacob Kershaw: WGVU Local Blues Matters, Billy's Lounge
John Shea, Noto's
Union Guns, The Log Cabin,Wyoming
The Leftovers, Shots On The River, Belmont
JGL, Rogue River Tavern, Rockford
Dave and Connie D, Trail Point Brewing, Allendale
Oregon Dreamchild, Kirby House, Grand Haven
Marlane, Odd Side Ales, Grand Haven
Drop 35, Jack's Waterfront Bistro + Bar, Spring Lake
Watching For Foxes/Paucity/The Trade Rumors, Unruly Brewing Co., Muskegon
Hope College, Faculty Recital, Mihai Craioveanu, Jack H. Miller Center, Holland
Hey Marco plays Steely Dan, Park Theatre, Holland
Jack Leaver/Risque, Gun Lake Casino, Wayland
Nashon Holloway Band, The Union Cabaret & Grille, Kalamazoo
Pert Near Sandstone & The Ragbirds, Bell's Eccentric Cafe, Kalamazoo
Michale Graves, Papa Pete's, Kalamazoo
The Barbarossa Brothers, Old Dog Tavern, Kalamazoo
Unlawfully Ax/Far Away/Eye Remain/Konipshun Phit, The Music Factory, Battle Creek
Michael McDermott, Acorn Theater, Three Oaks
Fast Hands Blues, Reds Sports Bar & Grill, Middleville
Sam Cerniglia, Charlevoix Cinema III, Charlevoix
Charlie Millard, Beards Brewery, Petoskey
April 23
Heartside Harmony Chamber Music Society Celebration of Diversity, Fountain Street Church
All Night Tigers/The Bitters/The Cheeztones, Tip Top Deluxe Bar & Grill
Linsay Kelly & Russell John, Creston Brewery
HBS Jazz Trio, Harmony Hall
Jazz Brunch, The Old Goat
Mike Frost & Mike Hyde, JW Marriott
Randy Marsh/Steve Hilger, SpeakEZ Lounge
Calvin College, Gospel Choir, Covenant Fine Arts Center Auditorium
Hamid Drake & Adam Rudolph, LaFontsee Galleries
Hope College Folk Ensembles Concert & Student Songwriters' Showcase, Jack H. Miller Center, Holland
Decades Rewind, Frauenthal Center, Muskegon
Vox Vidorra, Salt of the Earth, Fennville
Marquita Bernard, Gun Lake Casino, Wayland
Calvin Hinds, Arcadia Ales, Kalamazoo
Flint Eastwood/Michigander/Alexander Lynch, Bell's Eccentric Cafe, Kalamazoo
Irish Music Jam, Boatyard Brewing, Kalamazoo
Western Michigan University 58th Annual Concerto Concert: University Symphony Orchestra, Miller Auditorium
The Black Lillies, The Livery, Benton Harbor
April 24
Shea Lawrence Herdia Trio, Rockwell Republic
Jazz & Gin Mondays featuring Brad Fritcher's Moods, Long Road Distillers
BassBin: Ardalan (Dirtybird) San Fransisco, Billy's Lounge
Gorgatron/Texas Toast Chainsaw Massacre, 36th Street Lounge
A Mays & Blue, Gun Lake Casino, Wayland
Copyright 2017, Spins on Music LLC