Some special shows, benefits and debuts make The Big List Concert Guide, which also boasts concerts by Particle, DangerVille, Hannah Rose Graves, Granger Smith and The Polish Ambassador.
THE BIG LIST: April 15-20
THE LONE BELLOW
When: 8 p.m. Tuesday
Tickets: $15 ($5 Calvin students)
Where: Covenant Fine Arts Center, Calvin College, Grand Rapids
One of the casualties of this brutal winter was the postponement of January's The Lone Bellow concert at Calvin College due to a nasty storm. Well, welcome to spring in Michigan: April snow covers the ground the same day that they return to Grand Rapids, but this fast-emerging Brooklyn-based folk/Americana band with lead singer Zach Williams is slated to finally fire up the Covenant Fine Arts Center stage on Tuesday night anyway. They'll likely warm it up to the rafters because when they opened for Brandi Carlile at Frederik Meijer Gardens & Sculpture Park last June, they nearly stole the show. Get more ticket details at the Calvin website.
MACHINE GUN KELLY,
LA FAMIGLIA, WALDO
When: 7 p.m. Wednesday
Tickets: $25 advance, $30 day of show
Where: The Intersection, Grand Rapids
With a name like Machine Gun Kelly, it's a sure bet that this Cleveland rapper lives up to his reputation for rapid-fire rhymes. He's currently planning a follow-up to his 2013 release, "Black Flag," and is crisscrossing North America on tour. Opening will be Grand Rapids' own La Famiglia ensemble and rapper Waldo (aka Kamron Robinson). Get ticket information at The Intersection website.
The nightclub follows this on Thursday with the Aries Diamond Affair, J Holiday with special guest Harvey Lee, Cashfeddy Street Team's Carti Kal, Kenyata Fa'Ness and more. Tickets to this 8 p.m. show are $40 general admission; $50 VIP. (First 200 tickets are $30.) Tickets available at etix.com.
PARTICLE, FREEKBASS
When: 8:30 p.m. Wednesday
Tickets: $12 advance, $15 day of show
Where: Eccentric Café at Bell's Brewery, Kalamazoo
Wednesday's appearance by California progressive jam band Particle (Clay Parnell, Brandon Draper, Steve Molitz and Ben Combe) launches several nights of dance-happy music at Bell's in Kalamazoo. For one thing, Particle is joined on Wednesday by the funk-fueled Freekbass, an Ohio native who's a staple on the club/dance scene.
Then on Thursday, Kalamazoo's own fresh R&B outfit The Mainstays get their groove on, getting help from the Kris Lager Band ($6) (which also plays Billy's Lounge on Saturday), with Joe Hertler & The Rainbow Seekers bringing their pop-flavored, rootsy strains to Bell's on Friday ($10 advance, $12 day of show) and the 4th annual Pre-Pride Women's Music Fest moving in on Saturday, with DJ Disobedience, Stacy Koviak-Davison and more ($10). Details at bellsbeer.com.
WGVU BLUES MATTERS:
JIMMIE STAGGER, ROOT DOCTOR,
HANK MOWERY,
THIRSTY PERCH BLUES BAND
When: 7:30 p.m. Friday
Admission: $5
Where: Billy's Lounge in Eastown, Grand Rapids
The blues really do matter. This annual fundraiser for WGVU blues programming proves it with a stellar lineup of regional blues stars, including Jimmie Stagger with the Reely Keely Band (7:30 p.m.), Kathleen & The Bridge Street Band (8:45 p.m.), The Thirsty Perch Blues Band (10 p.m.), Root Doctor (11:15 p.m.) and Hank Mowery (12:30 a.m.). For a $5 cover, that's a whale of a lot of top-notch blues.
SALLY BARRIS
When: 8 p.m. Friday
Tickets: $20
MICHAEL PEARSALL
When: 8 p.m. Saturday
Tickets: $20
Where: Seven Steps Up, Spring Lake
When it comes to acclaimed singer-songwriters, Seven Steps Up is packing 'em in this week, starting with a sold-out concert on Wednesday by Maine native and New York-based pop-rock artist Howie Day. That's followed by Nashville folk/Celtic/bluegrass singer Sally Barris and, finally, a solo show by Honor By August singer Michael Pearsall, frontman for the Washington D.C. group that's played Seven Steps Up regularly. Get ticket information online at pindropconcerts.com. By the way, Seven Steps Up just changed its pricing policy and now charges the same for advance tickets as day-of-show tickets, with no service fees.
LANSING MICROBREW & MUSIC FESTIVAL:
O.A.R., DIRTY HEADS,
FRONTIER RUCKUS, COSBY SWEATER
When: Friday and Saturday
Tickets: $40 Friday, $50 Saturday, $80 weekend;
$75-$160 VIP tickets
Where: Adado Riverfront Park, Lansing
This inaugural Lansing Microbrew & Music Festival kicks beer-loving into high gear with brews from 40-plus "carefully selected" craft breweries, performances by more than a dozen musical acts on two stages, a "silent disco" DJ dance tent, marching bands and food vendors.
Maryland rock band O.A.R. and California reggae/hip hop/ska outfit The Dirty Heads headline the weekend lineup (with The Dirty Heads playing the main stage at 9:30 p.m. Friday and O.A.R. the mainstage at 9:45 p.m. Saturday). But the music actually starts at 5:45 p.m. Friday and bands such as Lowdown Brass Band (7:30 p.m.), Frontier Ruckus (7:45 p.m.) and Cosby Sweater (9 p.m.) are on the first night's bill. Saturday's musical fun begins at 4:30 p.m. with The Crane Wives.
Get the rest of the lowdown, schedule and tickets at microbrewandmusic.com/lansing.
RECORD STORE DAY
When: All day Saturday
Admission: Free
Where: Vertigo Music and Dodd's Record Shop in Grand Rapids, The Corner Record Shop in Grandville, Schuler Books & Music in Grand Rapids, The Full Circle in Holland, Green Light Music and The Corner Record Shop in Kalamazoo
This annual celebration of the nation's independent record stores has become a phenomenon spawning support from big-name celebrities such as Jack White, special limited-edition vinyl releases by a host of artists and, in the case of some West Michigan stores, free performances by regional bands.
Powering up the day will be Vertigo Music at 129 S. Division Ave. in Grand Rapids, which is open noon to 8 p.m. and will host live in-store performances by Short Giants, Chinese Baseball, Action Figures, Lake Timber and The Heaters, who just released a brand new psychedelic rock EP titled, uh, "EP." The store will be filled to the gills with music devotees seeking fresh vinyl, special deals, refreshments and really hip people.
Just down the street at 20 S. Division Ave., Dodd's Record Shop and new proprietor Rev Charles Preston Smith have lined up the Potatoebabies, Old Man Jenkins, Lectralux, Tommy Gun, Bitters, Remedy Blue, Harley Poe, B Mo, Squints and Jesse Ray & The Carolina Catfish, with a local artist reception following all the action, which takes place from 3 p.m. to 9 p.m. Saturday.
Other indie stores are revving up for the big day, too, including Grandville's Corner Record Shop, 3562 Chicago Dr. SW, Grandville, which has music starting at noon with the Brothers Pickers, followed by Black Trash & Treasure, Helical Scan, Jake Stevens and Stones Throw.
And Green Light Music and Video, 4717 W. KL Ave. in Kalamazoo, which boasts a 3 p.m. performance by Moxieville and a 4 p.m. set by the inimitable Chuck Whiting.
Get the rest of the scoop – including listings of special releases for the day – at the national Record Store Day website.
FHFAC 10th ANNIVERSARY CELEBRATION:
MID-LIFE CRISIS, PHIL BIGGS,
FOREST HILLS STUDENTS
When: 7:30 p.m. Saturday
Tickets: $10
Where: Forest Hills Fine Arts Center, 600 Forest Hill Ave. SE, Grand Rapids
Talk about a one-of-a-kind, one-time-only affair: The Forest Hills Fine Arts Center is commemorating its 10th anniversary by partnering with classic rock mainstays Mid-Life Crisis to present an evening of singular music that not only features a special set of music by the band based on past FHFAC performers, but also stars more than 70 students from all three Forest Hills high schools who will dance, sing and play on stage. In addition, singer-songwriter Phil Biggs will debut a new song and the Community on Canvas Project will be unveiled, with artworks by community leaders and local artists.
Get more details online at the FHFAC website, and return to Local Spins later this week for a story about this special event.
BLACK PARTY 2014:
NATHANIEL RATELIFF
CAROLINE ROSE, ORACLE
When: 11 a.m.-2 a.m. Saturday
Admission: $10
Where: Founders Brewing Co., Grand Rapids
Dark and mysterious. That's the theme of this Founders celebration of black beers, aka stouts, black IPAs. And to jibe with that theme, Founders' very own Oracle (featuring head brewer Jeremy Kosmicki and brewer Diamond Deschaine) will perform, along with indie folk-rocker Nathaniel Rateliff from Colorado and alt-country artist Caroline Rose from Vermont. This 21-and-older party starts early, at 11 a.m., but the music starts in the evening, with Oracle taking the stage first at 7 p.m.
(On Thursday, Founders' free show spotlights California's Dustbowl Revival, a roots jazz collective.)
BEATS ANTIQUE
When: 8 p.m. Saturday
Tickets: $18 advance, $20 day of show
Where: The Intersection
Oakland, Calif.'s Beats Antique is in the midst of its "A Thousand Faces Spring Tour," an appropriately named tour and album considering the experimentally bracing and diverse approach uncorked by this avant garde electro-acoustic/dance outfit. Even they describe the music on their latest album as "part odyssey, part genre-warping rock opera." I'm guessing the mood will be colorful and thunderously electric. Also on the bill: Sean Hayes and Horsehead McGee. Details about the 16-and-older show online here.
Meanwhile, the front lounge, aka The Stache, brings in the Toubab Krewe world music ensemble for what shapes up as an intimately hip show, $10 advance, $12 day of show.
BENEFIT FOR A BASS:
DANGERVILLE,
KENT COUNTY STRING BAND,
NATHAN KALISH & THE LAST CALLERS,
THE SURFING PHARAOHS
When: 9 p.m. Saturday
Admission: $8
Where: Tip Top Deluxe Bar & Grill, Grand Rapids
So in another sad story about a stolen instrument, bassist Eric Soules (who plays for DangerVille, the Kent County String Band and more) recently had his standup bass – an irreplaceable family heirloom of sorts – stolen after a Tip Top gig. Consequently, this lineup of truly outstanding Grand Rapids area bands will take the stage to raise money so Soules can purchase a new one.
Of course, it would also be great if he could recover the old one, so keep your eyes out for a blonde bass with no finish coat and "God's bass tone." Then pop by Saturday night and donate to the cause while soaking up some killer rootsy music. Get more details on the Facebook event page.
BREATHE OWL BREATHE
When: 8 p.m. Saturday
Tickets: $10 advance, $12 day of show
Where: The Pyramid Scheme, Grand Rapids
Inventive northern Michigan indie-folk band Breathe Owl Breathe continues to push the boundaries of its fetching, harmony-laden music on its latest album, "Passage of Pegasus," which brought in a number of guest artists to enhance the sonic approach of Micah Middaugh, Andrea Moreno-Beals and Trevor Hobbs. Southern Indiana singer-songwriter Joseph O'Connell, aka Elephant Micah, and Maraj open the show.
Get info at The Pyramid Scheme site, along with details about Thursday's night's "Record Club" benefit for Well House, $10.
HANNAH ROSE GRAVES
JUSTIN WIERENGA
When: 8:30 p.m. Saturday
Admission: Free
Where: SpeakEZ Lounge, 600 Monroe Ave. NW, Grand Rapids
This is sort of like a CD pre-release party. As singer Hannah Rose Graves puts it in describing the show with guitarist Justin Wierenga, "This will be a night to come together and support two musicians who have worked extremely hard on their first album and simply haven't been able to come up with the funding." Patrons will be encouraged to donate $10 to the Kickstarter campaign for the album, with guest musicians Eric Engblade, Brad Fritcher and Mario Muzyq Copeland joining the pair on stage. And that donation comes with a free drink. Details at the event Facebook page.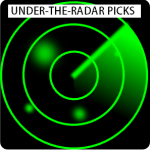 UNDER-THE-RADAR PICKS
Local Spins' weekly selections of bubbling-below-the-surface, must-see shows you might have overlooked
The Werks and Genetics playing The Intersection, 8 p.m. Tuesday, $14 – Dayton rock band The Werks delivers what it terms "psychedelic dance jam funk rock," and their special guests – the Colorado-meets-Michigan improvisational band Genetics – are certain to add to the eclectic vibe. The Werks follows this show with gigs at The Loft in Lansing on Wednesday and The Blind Pig in Ann Arbor on Thursday.
Nicholas James Thomasma and the Kari Lynch Band playing The B.O.B. in downtown Grand Rapids, 7:30 p.m. Thursday, no cover – Every Thursday night this year, The B.O.B.'s H.O.M.E. venue will host "Will Play for Food Thursdays" as part of the Fight to End Childhood Hunger in West Michigan. There's no admission charge and 100 percent of WPFF purchases benefit Feeding America, and help provide food and programs for 60,000 children in the area. Thomasma plays from 7:30 p.m. to 8:45 p.m.; Lynch and band will perform from 9:15 p.m.-11 p.m. (Bobarino's hosts dueling pianos the same night.)
The Brett Mitchell Trio playing Rockford Brewing Co., 8 p.m. Thursday, free — Midland singer-songwriter Brett Mitchell's pop-hued, rootsy songs are rife with hooks and compelling melodies. Check the singer-songwriter and his trio out in the intimate confines of Rockford Brewing, which follows this on Friday night with the fast-emerging indie-folk outfit The Ben Daniels Band.
Granger Smith, aka Earl Dibbles Jr., playing The Intersection, 7 p.m. Friday, $10 advance, $12 day of show – This "dual" country artist brings his tour to The Intersection, with Weston Burt and Union Guns also on the bill. By the way, dubstep and drum-and-bass DJ Reid Speed will play The Stache (front lounge) the same night, along with Jenny Disko, Lady Reign and Naytive, $10 advance, $12 day of show.
Paul Hoffman of Greensky Bluegrass and Joe Sturgill of Four Finger Five playing the Howmet Playhouse in Whitehall, 7 p.m. Friday, $12 advance, $15 day of show – This unusual combo of two amazingly talented musicians will make for a special night at this sweet concert venue. And beverage sales will benefit the Noah Project, a no-kill animal shelter. Get tickets at brownpapertickets.com.
Red Tail Ring playing the Spring Concert Series at Watermark 920 in Muskegon, 7:30 p.m. Friday, $10 advance, $12 day of show – For those who've never seen the Kalamazoo duo Red Tail Ring perform its Americana/folk songs, the music is authentic and special in every way. The show opens with special guests Christopher Cordle (the series host) and Angela & Ryan Corbin. Details at watermarkcenter.com.
Matt Woods playing the Tip Top Deluxe Bar & Grill in Grand Rapids, 9 p.m. Friday, $7 — Knoxville, Tenn., Americana/country singer-songwriter Matt Woods releases a new album, "With Love from Brush Mountain," in May. But on Friday, he brings his national tour to Grand Rapids, joined by special guests Old & Dirty, and Jeff Shepherd & Jailhouse Poets. Details online at the Tip Top event Facebook page. (The Tip Top also hosts a special Easter show at 3 p.m. Sunday with Dispondant Lamb, Skinjacket and Bloodeagle, $3.)
Brother Adams CD-release Show at Park Theatre, 248 S. River Ave., 8 p.m. Saturday, $5 — West Michigan's Brother Adams, aka Shane Adams, Jairimi Driesenga and Bryce Driesenga, unveils its new CD during this "folk night" show that features performances by Jake Kalmink & Further Closer, Olivia Mainville and David Lampman, with free stickers given to the first 25 people.
The Polish Ambassador returning to The Intersection, 8 p.m. Sunday, $15 (first 200), $18 advance, $20 day of show – The EDM parade continues as The Polish Ambassador returns to Grand Rapids, this time with Wildlight, Saqi and Ayla Nereo also on the bill. This is a 17-and-older show.
Email John Sinkevics at jsinkevics@gmail.com.
Copyright 2014, Spins on Music